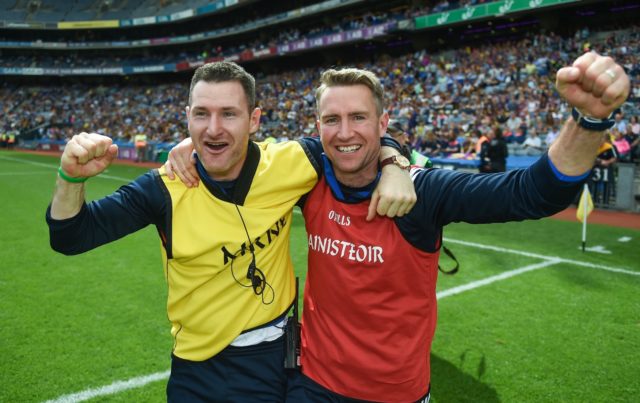 Brought to you in association with Paddy O's Cereals
The Laois hurlers enjoyed a comprehensive 3-26 to 1-21 win over Westmeath in the Joe McDonagh Cup final in Croke Park this afternoon.
It completes a remarkable turnaround in the fortunes of Laois hurling under Eddie Brennan as he has taken a side who battled relegation in this competition last season to glory in the space of 12 months.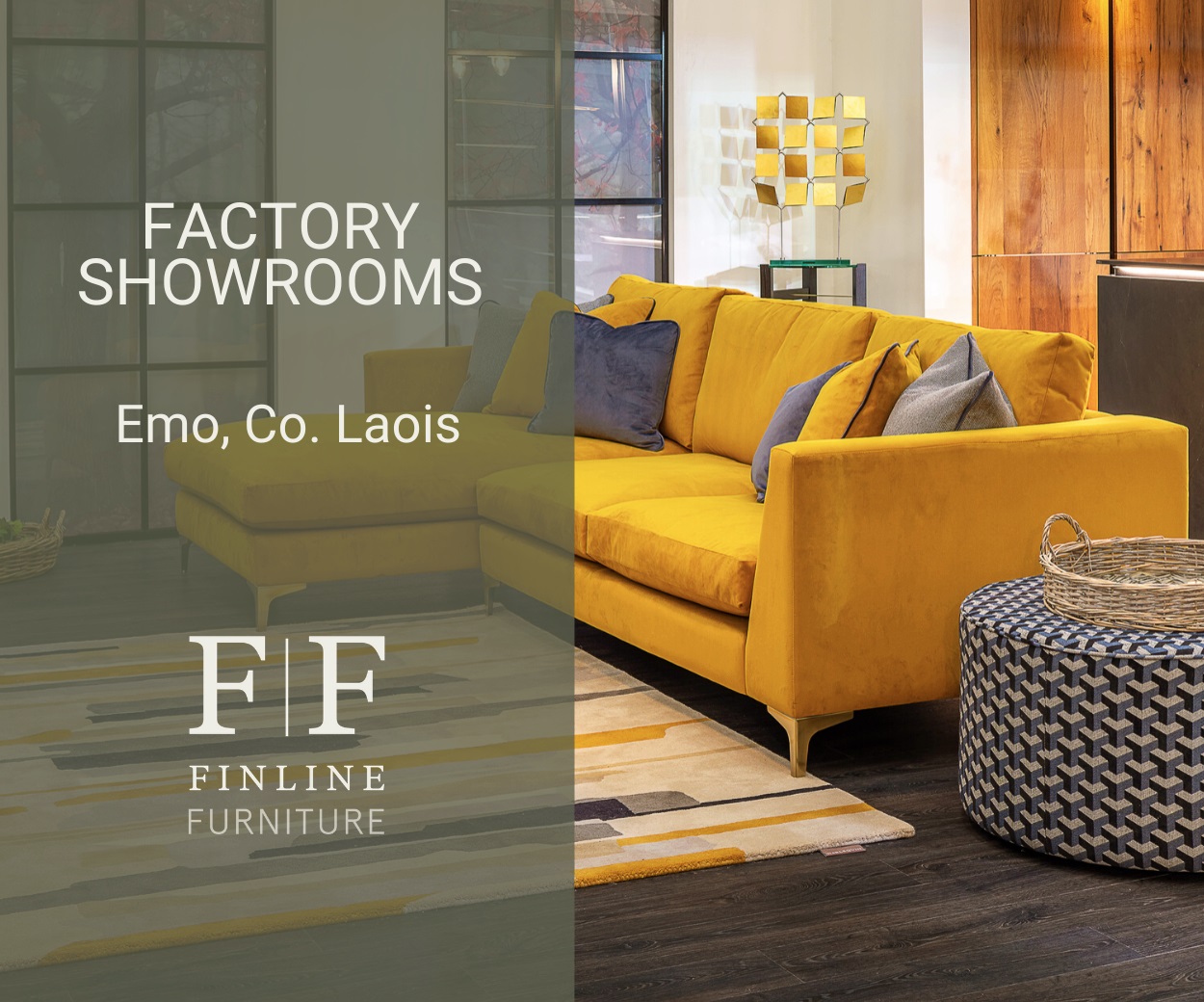 Mark Kavanagh, in his first game back from injury since the win over Antrim well over a month ago, was the star of the show as he fired over 12 points while Borris-Kilcotton's Aaron Dunphy chipped in with 1-4 and worked tirelessly throughout as Laois won by 11 points in the end.
Laois will now compete in the Leinster championship in 2020 and will face Dublin next weekend in a Preliminary All-Ireland Qualifier.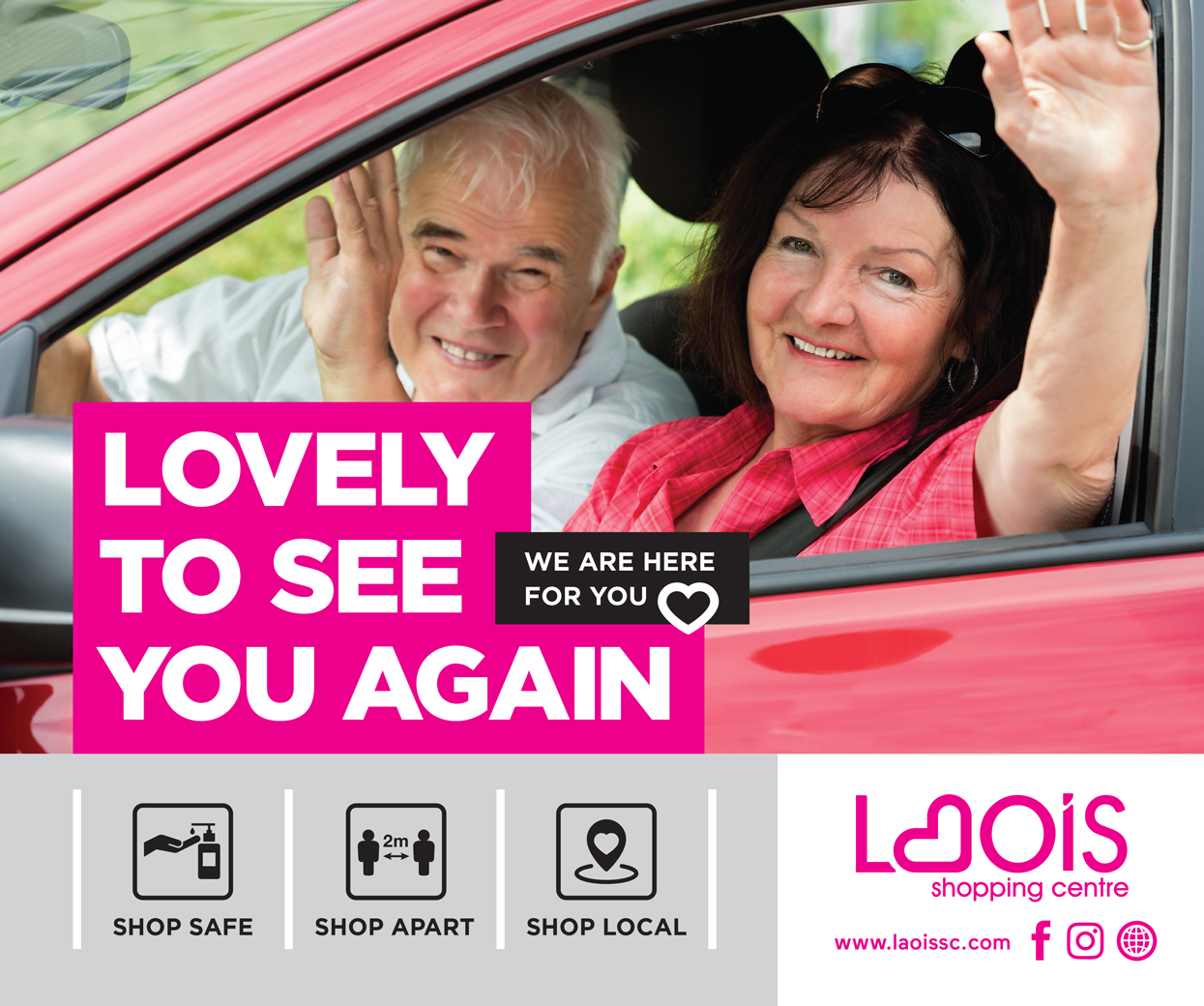 Laois are due to have home advantage in that game which will be confirmed early this week. Indeed it will be a busy weekend again for Laois GAA with the footballers in action in their Round 4 Qualifier game.
A one-week break is not ideal but it's the system that has been in place since the new championship structure was introduced last year.
There was plenty of blue and white to be seen around Croke Park with supporters in high spirits before and after the game.
And for those on Twitter, it was a joyous occasion which was treated as such.
Check out the best of the reaction below:
What a day, thanks to @PaddyPurcell1, made two young fellas, and two not so young fellas day! #laoisabu19 @CLGLaois @LaoisToday @parkratheniska pic.twitter.com/ebVMr7zisD

— Brian Ramsbottom (@TheOneRam) June 30, 2019
🔵⚪️ congrats men!! 🔵⚪️ pic.twitter.com/2mNT6NDRhs

— Borris Kilcotton Gaa (@BorrisKilcotton) June 30, 2019
Aaaaaaaaahhhhhj!!!!!!!! pic.twitter.com/KfPZ81dJ9d

— Siún Lennon (@SiunLennon) June 30, 2019
Immensely proud of the @CLGLaois hurlers today what a terrific performance, speical mention to the captain @PaddyPurcell1 on his outstanding touch to bring Pat Deleney up to lift the cup #absoluteclassgesture #laoisabu #lovelylaois 🔵⚪️

— Tom Bowe (@rathdowneyboy) June 30, 2019
Congrats to @CLGLaois hurlers on a great win today! Deserved champs after a solid Joe Mac campaign!

— Shane Dooley (@shanedoole) June 30, 2019
I love Laois hurling #JoeMcDonagh #ChipsCans

— James Mullaney (@mullaneyjames) June 30, 2019
The dream of the double lives on #SamMaguire #LiamMcCarthy #Leix

— Conor Whelehan (@cwheelie96) June 30, 2019
Just overdosed on Lovely Laois playing in Croke Park

— Genghis Khan (@fakeJimSav) June 30, 2019
Proud Laois man writing this 💙🏆🏐

— David Walshe (Wedger) (@wedger87) June 30, 2019
Only two of the eight teams left in the Liam McCarthy Cup/#GAA Senior Hurling Championship are now unbeaten this Summer; Wexford and Laois 💛💜 💙◻️

— Adrian Kavanagh (@AdrianKavanagh) June 30, 2019
Only the big dual counties remain in both All Ireland championships…Galway, Cork, the Dubs…and Laois.
And the under 20s knocking out the all Ireland champs midweek.
Pound for pound the best GAA county in the country at the minute 😉🔵⚪ @CLGLaois #LaoisAbu

— Christopher Booth (@ChristyB306) June 30, 2019
Another lack of care by GAA of lower tier competitions.Laois Hurlers win Joe McDonagh and cant even celebrate as they have to play Dublin next weekend… such a farce of an association after putting everything into today and Promotion..no wonder football dont want change

— Peter O'Leary (@poleary7) June 30, 2019
Lovely Laois being sang in Lloyd's, you just love to see it

— Murt Norton (@thebouldgoblin) June 30, 2019
Absolutely Brilliant Goal by Aaron Dunphy for Laois in the Joe McDonagh Final. But a Great Run by Picky Maher set it all up 👏👏👏👏 pic.twitter.com/zT1F9b0JR3

— Buff Egan (@buff_egan) June 30, 2019
In fairness it's Mark Kavanagh's world and we're all just living in it 🔵⚪️

— Tadhg Cuddy (@Cuddy_Tadhg) June 30, 2019
@PaddyPurcell1 ,Mark Kavanagh, Ryan Mullaney will surely get All stars for the Joe McDonagh this year for Laois along with Enda Rowland #allstars #JoeMcDonaghCup2019

— Christina Maloney (@cmaloney6912) June 30, 2019
Not a bad weekend. Offaly bate in the football and the hurlers win the Joe McDonagh Cup – and all that comes with it – in Croker.

This thing needs a hashtag!#laoislooming 😂 pic.twitter.com/6hGHJQQiad

— Brendan O'Brien (@byBrendanOBrien) June 30, 2019
SEE ALSO – 9 Talking Points as Laois hurlers celebrate Joe McDonagh Cup triumph in Croke Park