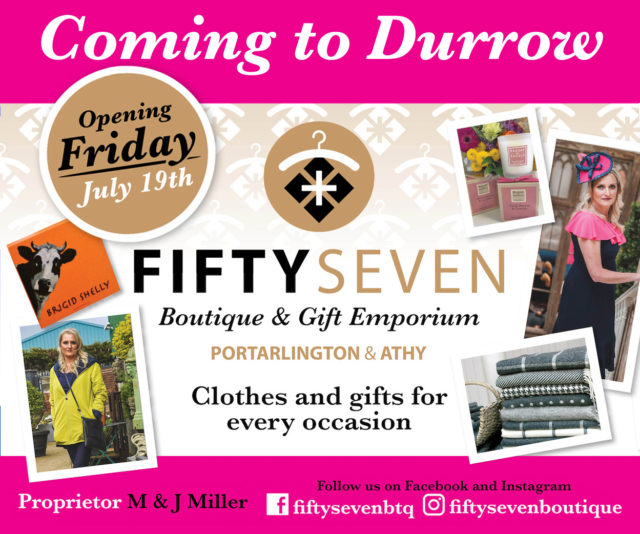 Well-known local business Fifty Seven Boutique and Gift Emporium – is opening its doors for business in Durrow this Friday, July 19 at 1pm.
Owned by mother-and-daughter duo Mary and Jenny Miller, this will be the third branch of their boutique and gift shop in the beautiful picturesque town of Durrow.
The shop will be located where The Gallery Hair Studio used to be, just on the corner opposite Lawlor's Gala shop and Bowe's Cafe.
"We are firm believers in providing great personal service along with quality products," they said in a statement.
"We are proud to announce that we have consciously decided to invest in community and its people by bringing a new physical business to the streetscape rather than investing our resources to the online element of our business.
"We feel that small locally owned businesses offer much more to life in the community than large online retailers ever could.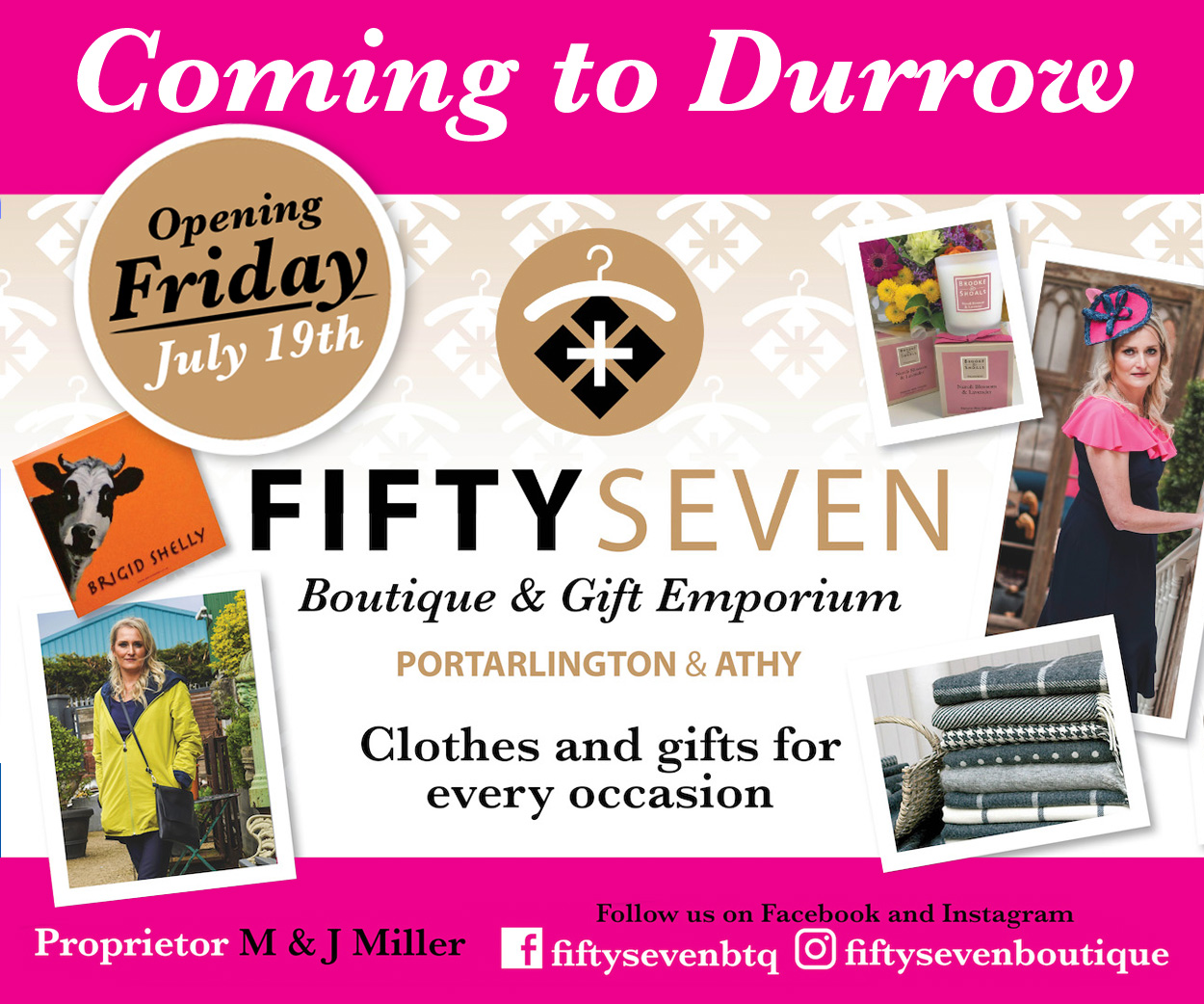 "We can clearly identify a strong and proud community in Durrow, which we are very excited about becoming a part of, and hope that we too can work to make it stronger over time."
Since it first opened their doors in Portarlington 16 years ago, Fifty Seven Boutique have earned a reputation as one of the finest boutiques serving the ladies of the midlands.
They carry a great range of fashion brands, with a strong emphasis placed on supporting our Irish owned fashion labels, including Avalon, Via-Veneto, Personal Choice, Kate Cooper, Naya, Paco, Peruzzi, Castle Knitwear.
In recent years, Mary and Jenny have diversified somewhat to incorporate a giftware selection to their offering, which includes a boutique range of scented candles, baby gift ideas, scarfs, bags and accessories.
And in the past two seasons, a footwear department has been developing at Fifty Seven which now is proud to stock Kate Appleby footwear, Tamarais footwear and a beautiful boutique range of leather sandals from Inouvo, with more new brands coming for the Autumn-Winter season.
Mary and Jenny are excited to be bringing a selection of their extensive range to a new location and the bustling town of Durrow, but for anybody who want an early flavor of what Fifty Seven will be bringing to Durrow, their stores in Portarlington and Athy are open for business and the summer sale has just started in both shops so you might just bag yourself a bargain too!
SEE ALSO – In Pictures: Local boutique launches summer collection with stunning photo shoot
SEE ALSO – Laois woman opens new boutique and gift shop in Athy