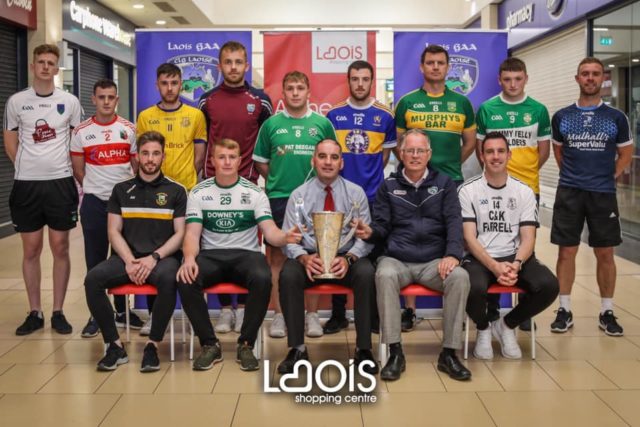 Brought to you in association with Sammy Kelly Builders
Across the top three grades of Laois club football, we've 20 games in the past two weeks.
And ahead of the last round of action with junior and intermediate and senior games this weekend, we update our club football rankings.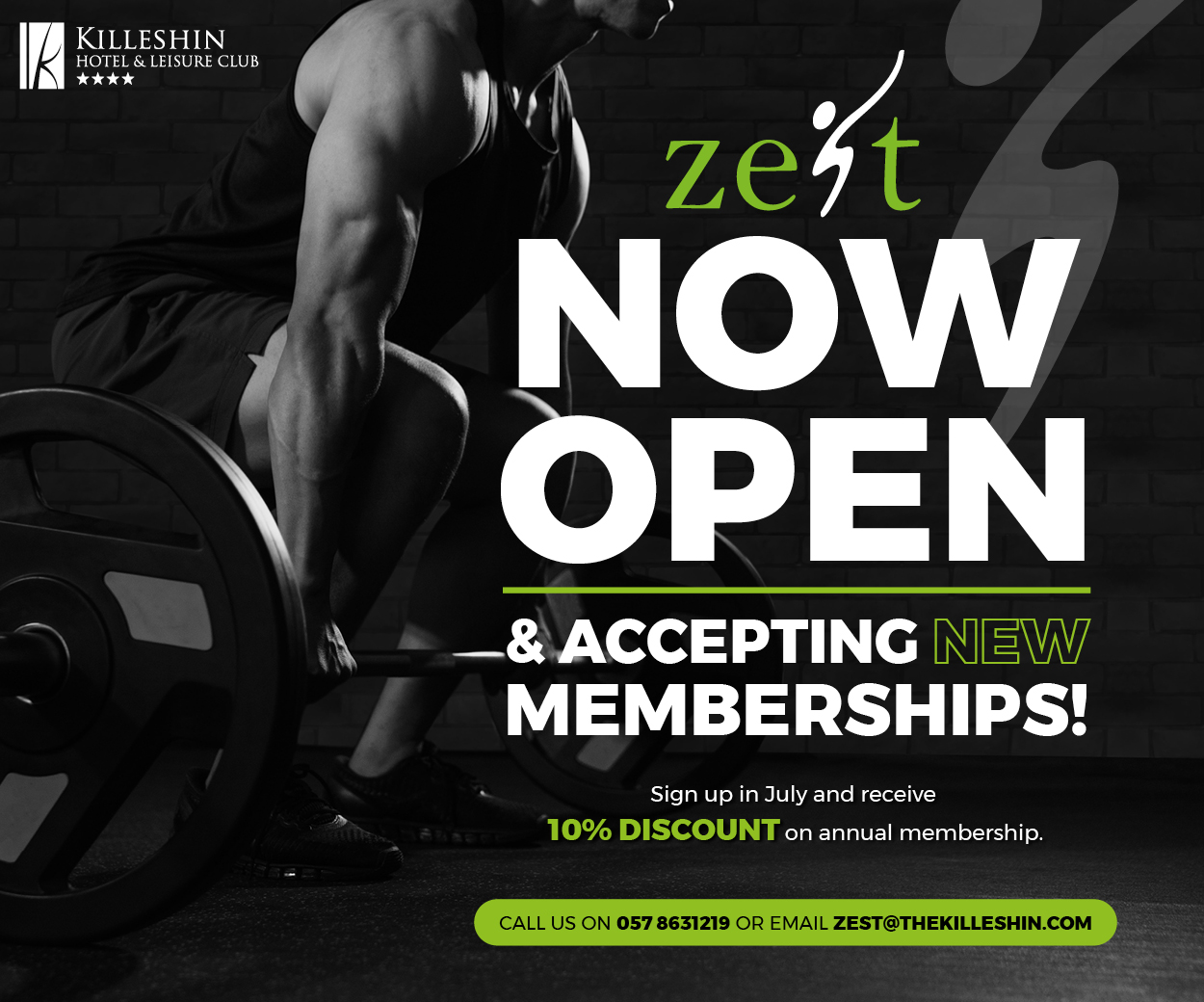 Just like last year, we've capped it at 30 and as ever there are some rising, some falling and some not moving at all.
This weekend will no doubt bring more changes and possibly even a new entry or two but for now, here's how we rank the county's top 30 football teams.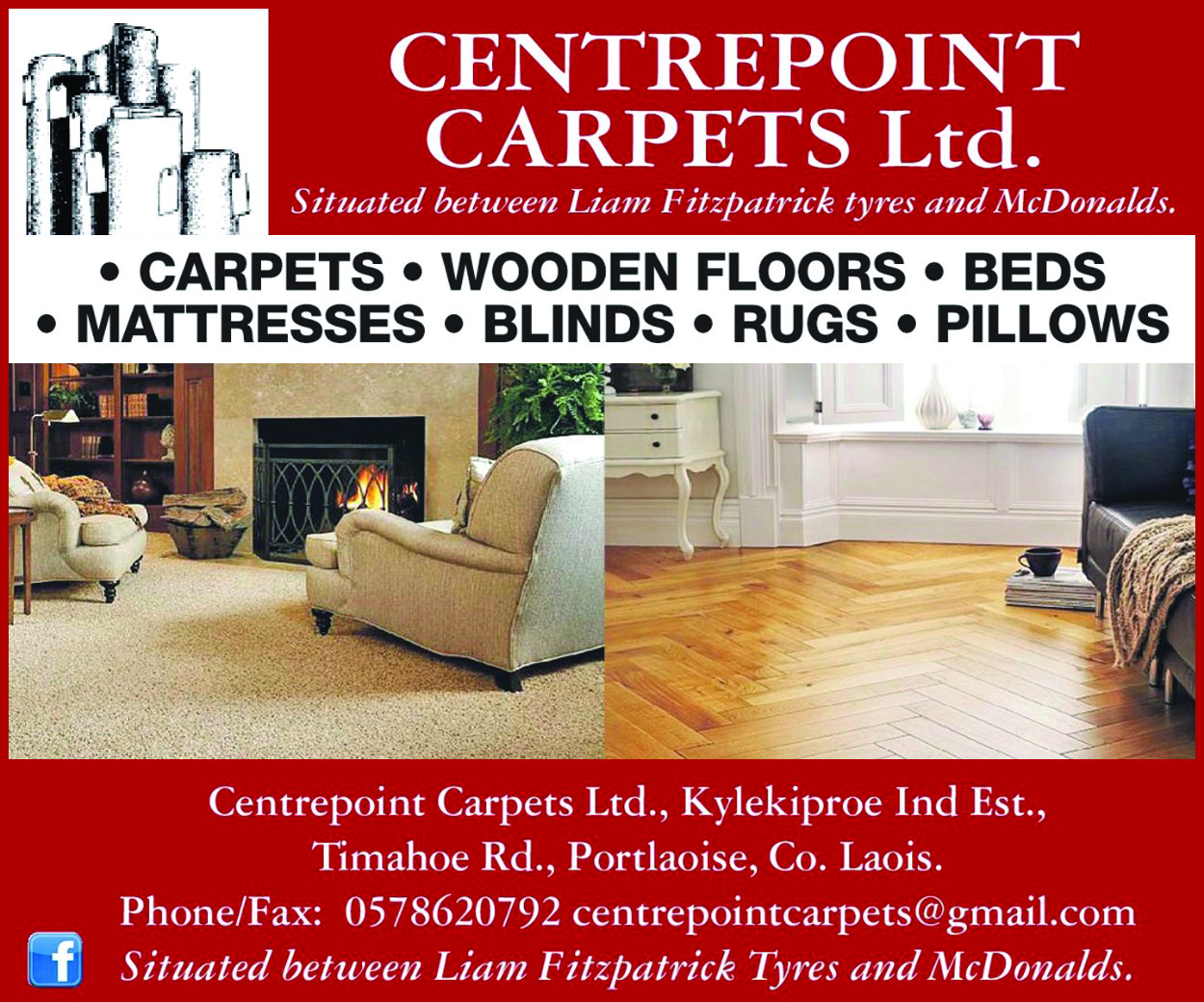 30 – The Harps (No change)
Just made it inside our Top 30 in our first set of rankings but can almost count themselves unlucky not to go up a spot or two after a good win away to Portarlington in the first round of the Laois JFC.
A local derby now against Ballyroan-Abbey on Friday will be tough – as will balancing their hurling and football committments.
29 – Barrowhouse (Down 2 places)
Relegated from intermediate last year, they were narrowly beaten by Portlaoise in their first game.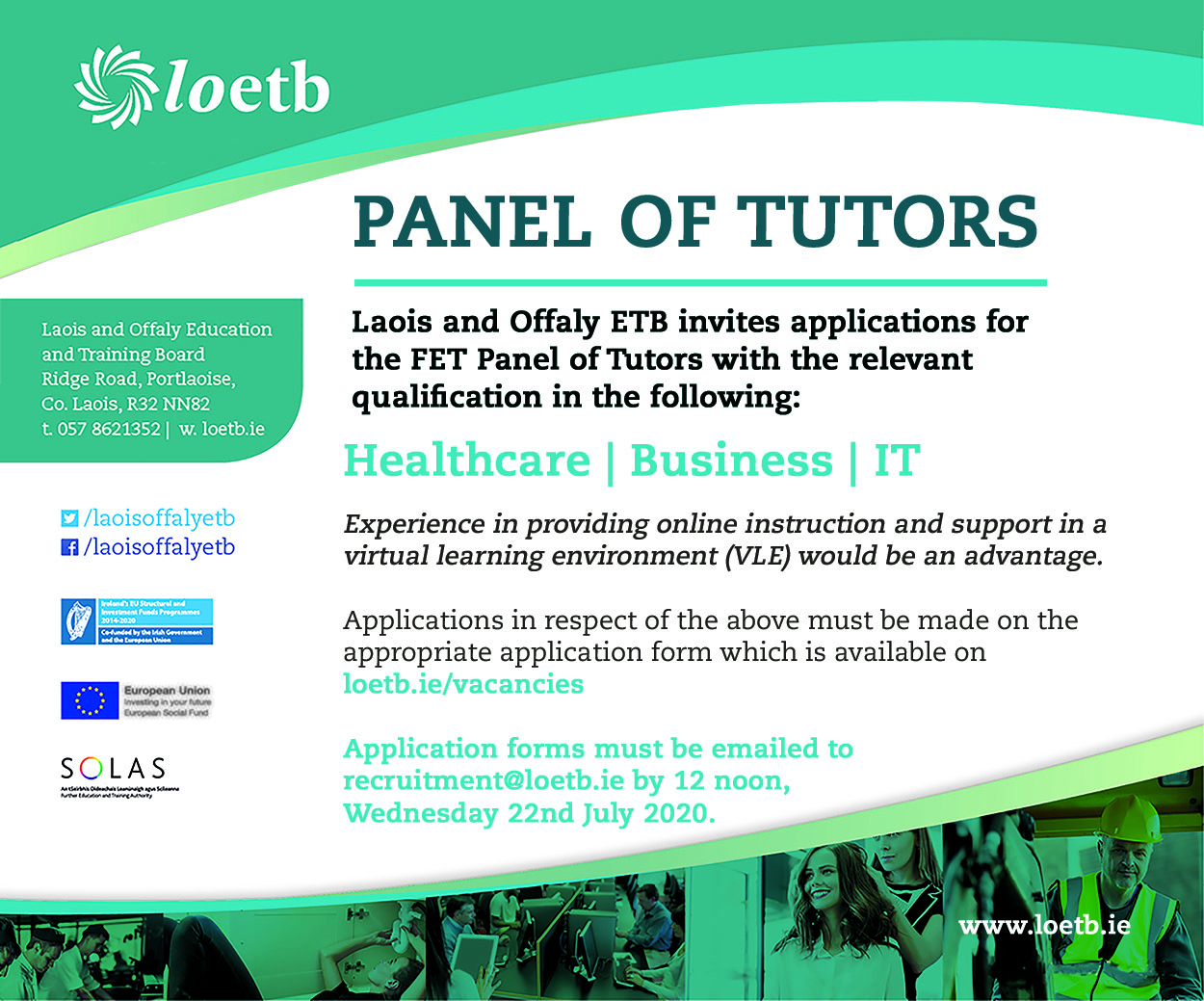 That has put them on the back foot and they now face an equally tough looking fixture away to Portarlington.
28 – Portlaoise juniors (New entry)
The Portlaoise juniors were one of the more impressive sides early in last year's championship before losing to eventual finalists O'Dempsey's in the quarter-final.
Their win over Barrowhouse in the opening round was impressive, given the club's seniors and intermediates had both played championship before they had. Won't be far away again this year.
27 – Kilcavan (Up 1 place)
Despite losing their opening game against Park-Ratheniska, they actually move up one spot in the rankings because of the form of those around them.
Were due to play Stradbally in the losers section but Stradbally have pulled out meaning Kilcavan go straight into Round 3. The draw will be crucial and they'll be on course for a tough quarter-final coming from the losers side. But they should be in the mix.
26 – O'Dempsey's juniors (no change)
Finalists last year, semi-finalists last year the year before, huge winners over Camross in their first game and a handful of new players introduced.
Have a tough game against The Heath coming up but all the signs are of a team that will challenge for honours again.
25 – Park-Ratheniska (No change)
Started the championship in the best possible way – with a hard-earned win away to fellow contenders Kilcavan.
Still four wins away from winning this championship but at the moment they're leading the way.
24 – St Joseph's (No change)
Second year up intermediate with their second team but apart from last year's relegation playoff win over Barrowhouse, they have yet to win a game in the championship proper itself.
Suffered from losing players to their senior team and after losing to The Rock they now face a big game against Annanough.
23 – Annanough (Down 1 place)
Lost by seven points to Rosenallis and so drop one place with The Rock moving up one.
In their first year back at intermediate following a one-year stay in junior, they need to beat St Joseph's to avoid a relegation playoff and go back into a championship quarter-final.
22 – The Rock (Up 1 place)
Had too much for St Joseph's and are free from relegation on the back of that win.
Rosenallis will be a step up but there was only five points between the sides last year and they'll be hoping to improve on that this time.
21 – Rosenallis (No change)
For the third successive year since coming up from junior they won their opening game, ensuring that relegation certainly won't be an issue.
Were too strong for Annanough in the opening round and will be favourites against The Rock. A third semi-final appearance in a row is on the cards but the next step after that is the hardest one.
20 – Clonaslee (Down 3 places)
Relegated from senior last year after a three-year stay, they're now just one loss away from being an intermediate relegation playoff.
Will be disappointed with their showing against Portlaoise in the opening round and with two suspensions from that game they'll be up against it against Timahoe. A huge game next.
19 – Timahoe (Down 1 place)
We made them outright favourites before the start but losing to last year's beaten finalists Mountmellick in their first outing was a setback.
Face a tough test against Clonaslee on Friday night but if they can get over that then they'll be back in business.
18 – Portlaoise intermediates (Up 2 places)
Turned the tables on Clonaslee in the first round of the intermediate championship just a week after being beaten well by the same opposition in the Division 2 league final.
Only two years since they almost won this championship and if they keep this team together they won't be far off either.
17 – Mountmellick (Up 2 places)
Caused a slight shock by beating Timahoe in the opening round but it was a welcome win having come out on the wrong side of tight games all too often in the past two years.
Face another interesting clash against Portlaoise this weekend.
16 – Ballyfin (No change)
Despite playing three divisions below Graiguecullen in the league, they competed very well and were level entering the final 10 minutes.
Their game against Crettyard is huge as a win would keep them safe from relegation for another year.
15 – Crettyard (No change)
Crettyard have been hanging in at senior level for the last couple of years and losing the Gaels players from Spink leaves them tight on numbers.
Possibly missed a chance against Arles-Killeen but they'll be hoping their good record against Ballyfin will stand to them on Saturday.
14 – Stradbally (Down 1 place)
Missing a lot of big names against Killeshin but were beaten all over the field that night. Face a tough game against Emo – with the losers going into a relegation semi-final.
13 – The Heath (Up 1 place)
Hung in for as long as they could against Portarlington but were a clear second best in that game.
Need to beat St Joseph's on Friday or they'll be in the relegation playoffs for the third time in four years.
12 – Arles-Kilcruise (Down 4 places)
Is time catching up on a side that has punched way above its weight for so long?
They were ran ragged by Courtwood in the first round and must now beat neighbours Ballylinan to avoid being dragged into the relegation playoffs for the second time in three years.
11 – Emo (Up 1 place)
Were it not for so many wides in the second half of their game against Ballyroan-Abbey on Tuesday night they could have been looking forward to a Round 2 game with neighbours Portarlington.
Instead they face Stradbally in what essentially amounts to a relegation quarter-final. That game against Stradbally could be a serious dogfight.
10 – Arles-Killeen (No change)
Were in relegation bother last year but won't have to worry about that this time having beaten Crettyard in the opening round.
Welcome Paul Kingston back for this fixture and will fancy a real cut off Killeshin to go straight through to the quarter-finals.
9 – Ballyroan-Abbey (Down 1 place)
A middle-of-the-road senior side that made very hard work of getting past Emo across two games.
Have good scoring power but the way they died out of the Emo replay will have to be a concern.
8 – Ballylinan (Down 2 places)
Lost by 13 points to Portlaoise in the opening game despite playing with an extra man for more than half the game.
The case in their defence is would any other team have done better? Gary Walsh should be back before the year is out but they need to pick things up very quickly, beginning against their battle-hardened neighbours Arles-Kilcruise on Sunday.
7 – St Joseph's (Down 2 places)
Performed well for a while against O'Dempsey's in the opening round but ended up losing by double figures and drop a couple of  places in the rankings.
Face a potentially tricky one against The Heath on Friday night where the losers will go into the relegation playoffs. Don't seem to be as good as they were in the last three seasons.
6 – Killeshin (Up 3 places)
Quarter-finalists in each of the last two seasons and big winners over Stradbally in the opening round.
Will be keen to push on this year but can't take anything for granted against Arles-Killeen on Sunday.
5 – Courtwood (Up 6 places)
The most impressive performers of the opening round when they made their return to senior in serious style with a big win over Arles-Kilcruise. Scored 4-14 in that game – more than any other side in the first set of fixtures.
Their meeting with Portlaoise this weekend will give them a good idea of where they're at but after shooting up the rankings they could well climb even higher before this season is out.
4 – Graiguecullen (No change)
A consistent Division 1A side and have been in the last two championship semi-finals.
Were far from impressive against Ballyfin in the opening round when they only pulled away in the closing minutes. Will have to improve if they're to challenge O'Dempsey's this weekend.
3 – Portarlington (No change)
Were patchy against The Heath in the opening round but still won by 12 points and scored 0-19.
Have plenty of improving to do if they're to challenge for honours but they're definitely a side on the up.
2 – O'Dempsey's (No change)
Finalists last year for the first time since 1983 and reached the league final again this year (for the third year running). That league final is shrouded in doubt as the proposed fixture last week didn't materialise.
But they recorded a big win and put up a decent score against one of the championship's stronger sides in St Joseph's in Round 1. Face another stiff opponent this week in Graiguecullen but at the moment they are the best of the rest.
1 – Portlaoise (No change)
Still Number 1 and number 1 by some distance. Had 13 points to spare over Ballylinan despite playing with 14 men for more than half of the game. Their games across 2018 and the start of the 2019 championship have seen them score more and win by more than ever.
It's up to the chasing pack to close the gap but at present Portlaoise are stretching clear of them.
SEE ALSO – Check out all the Laois SFC coverage here
SEE ALSO – Sliderobes celebrate 20 years in business in Portlaoise