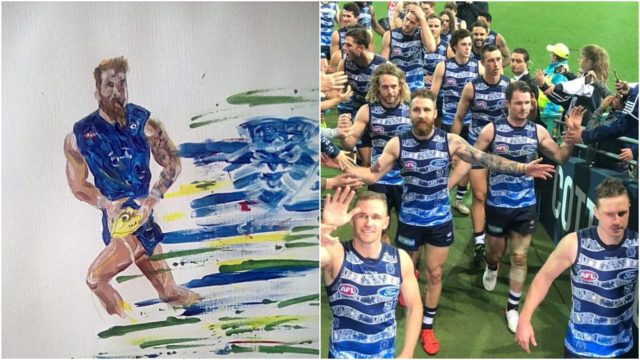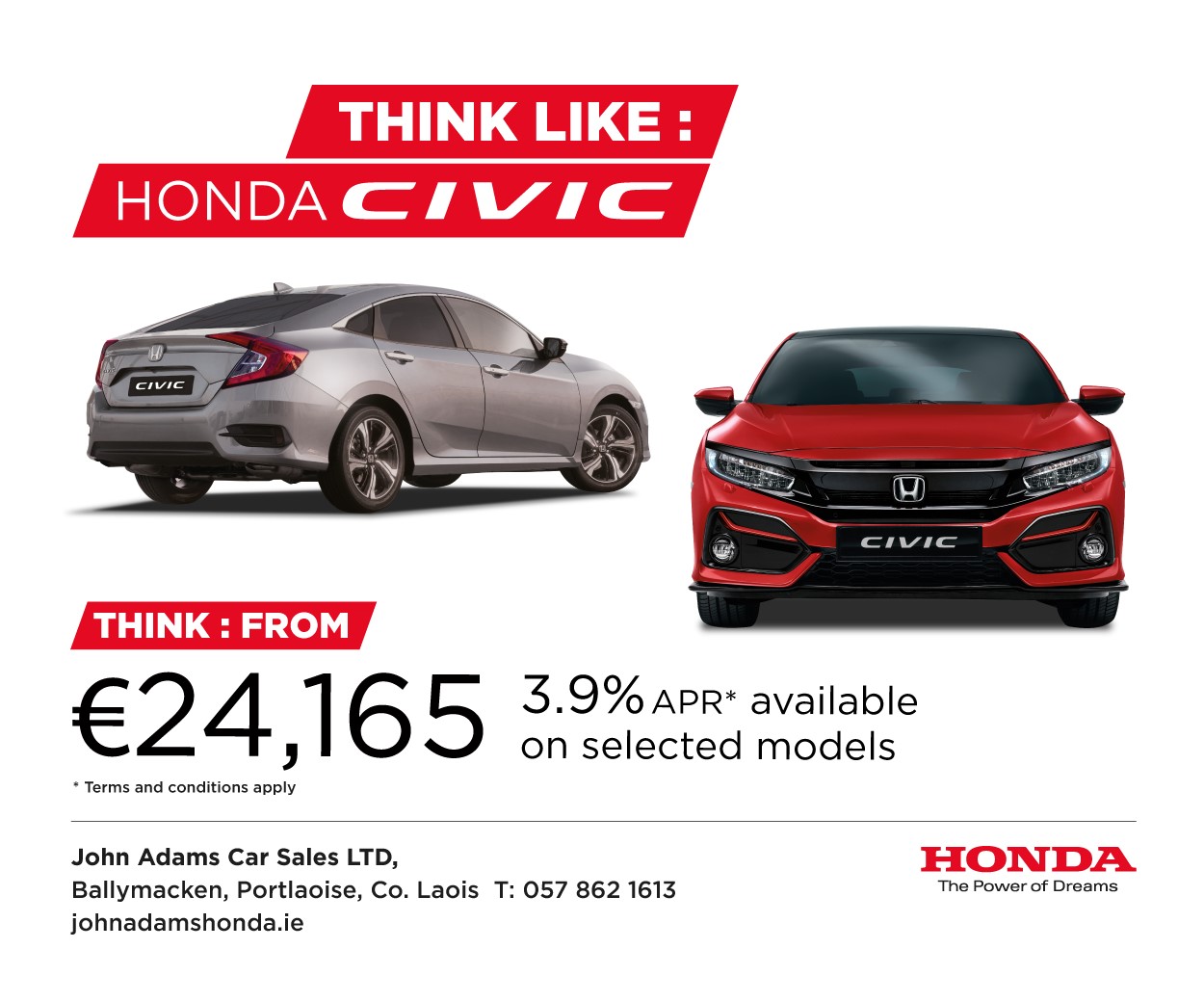 Just as our own All-Ireland series in both hurling and football codes reach their crescendo over the coming weeks, so too does Aussie Rules climax with the Grand Final down for decision on Saturday, September 28.
And while there is a lot of footy to be played Down Under between now and then, Portlaoise's own AFL star, Zach Tuohy, is on the cusp of a date with destiny.
His team Geelong currently sit top of the AFL ladder, the Australian lingo for the premier Australian Football Rules league table.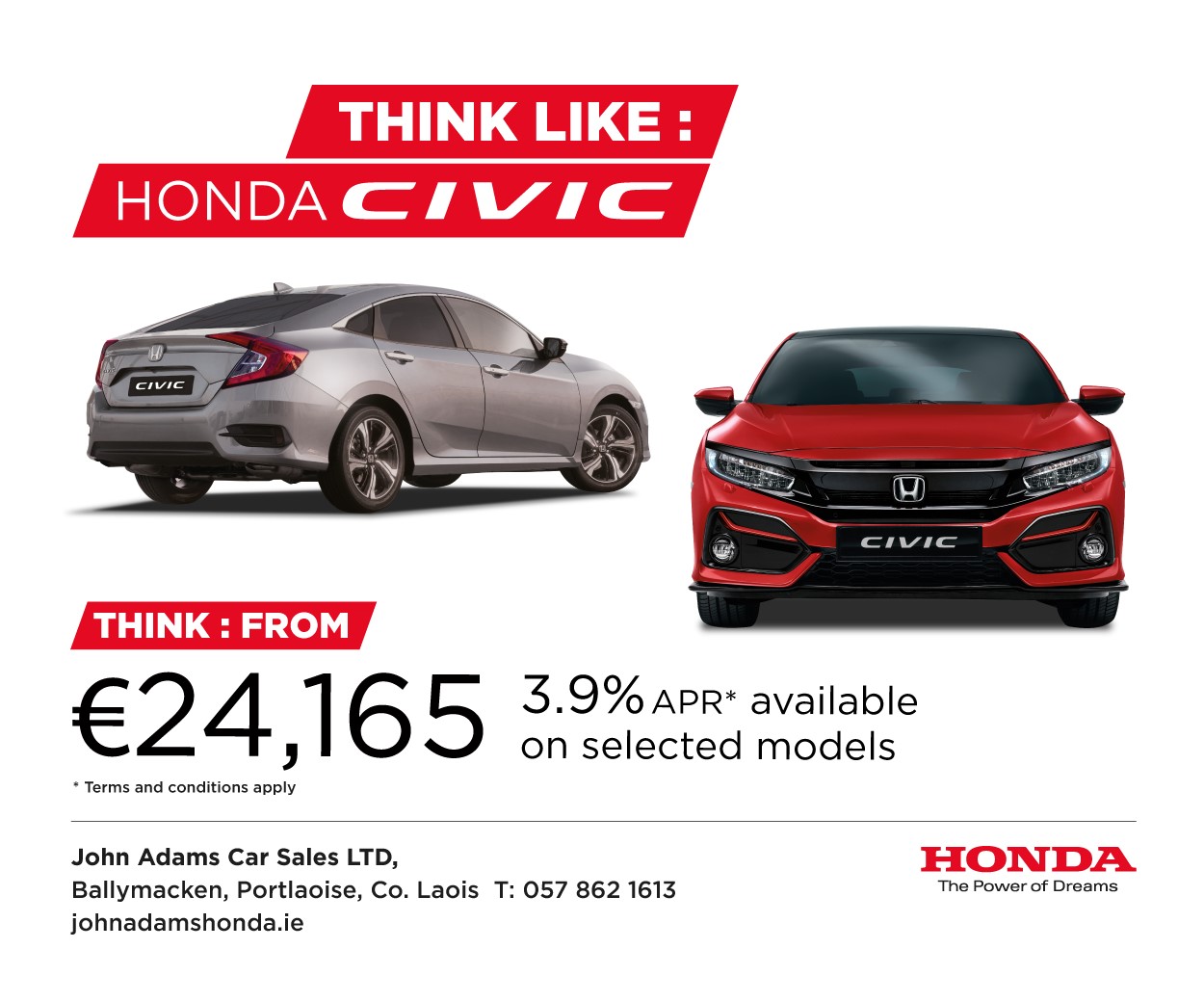 That's where Geelong have been virtually all season as they set new standards and put down a marker in one of the most competitive AFL seasons in years.
Umpteen games have gone down to the buzzer and been determined by single scores.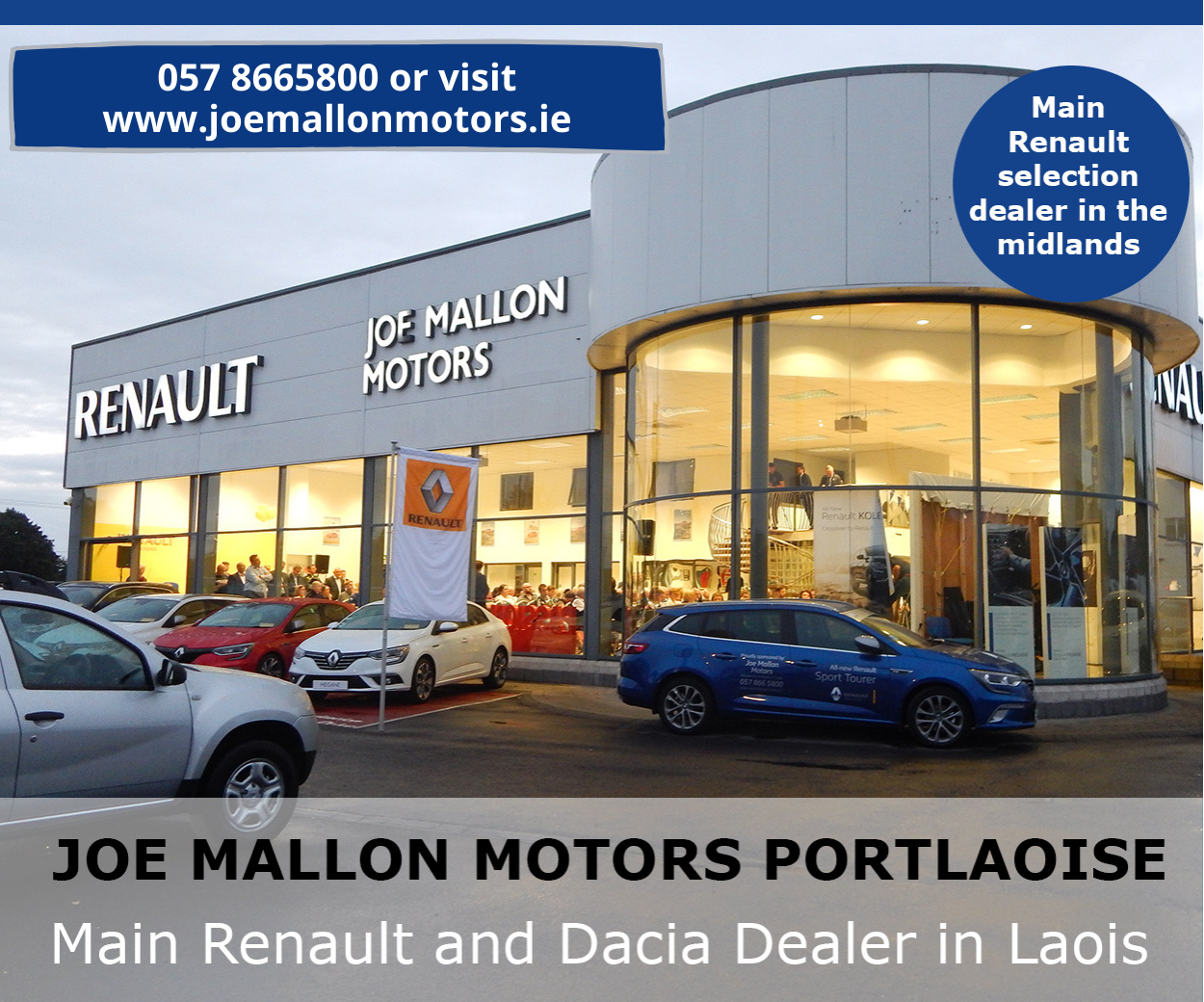 With only three games of the regular season 23 match series remaining Geelong are clinging to top spot, but just about on scoring difference, as there are two other sides tied with them on 56 points.
All told in a helter-skelter year there are still 12 teams of the 18 in the mix to finish in the top eight and qualify for the play-off series. That's how competitive it remains, so no room for complacency of the slightest slip up.
Geelong set the competition on fire earlier in the year with an 11-1 win-loss record going in to the interval. Things have been a bit sketchier since with their erratic form producing only 3 wins out of 7.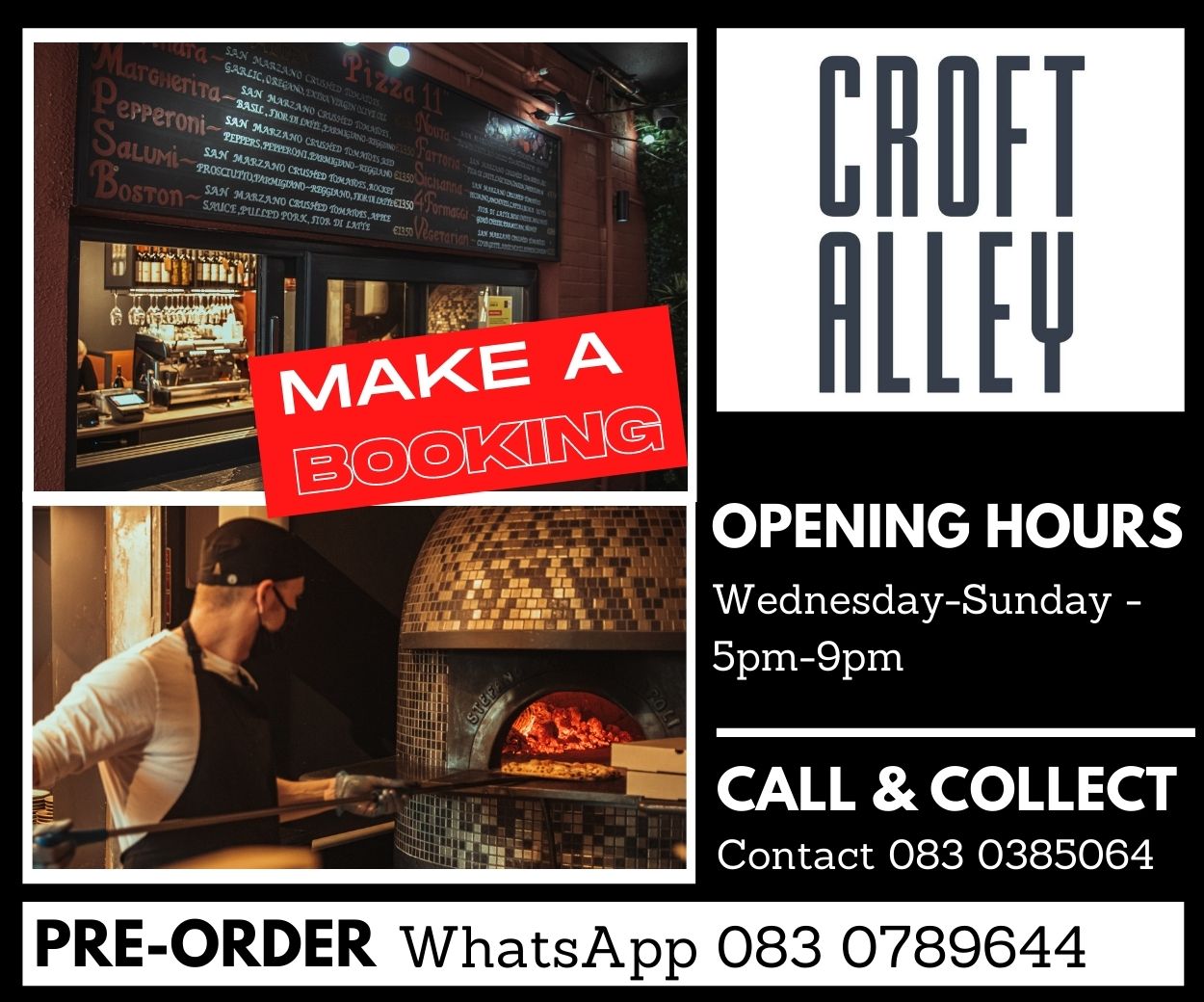 To say it's all to play for is the understatement of the year as Geelong most likely need to win all three remaining regular season rounds to stay top.
That said, Zach's play-off and finals prospects are tantalisingly within touching distance.
No pressure then if you want to tog out in the 100,000 capacity Melbourne Cricket Grounds (MCG) stadium come the final weekend in September.
Geelong's home grounds holds 36,000 and they have a 60,000 membership base, so home games are usually full houses.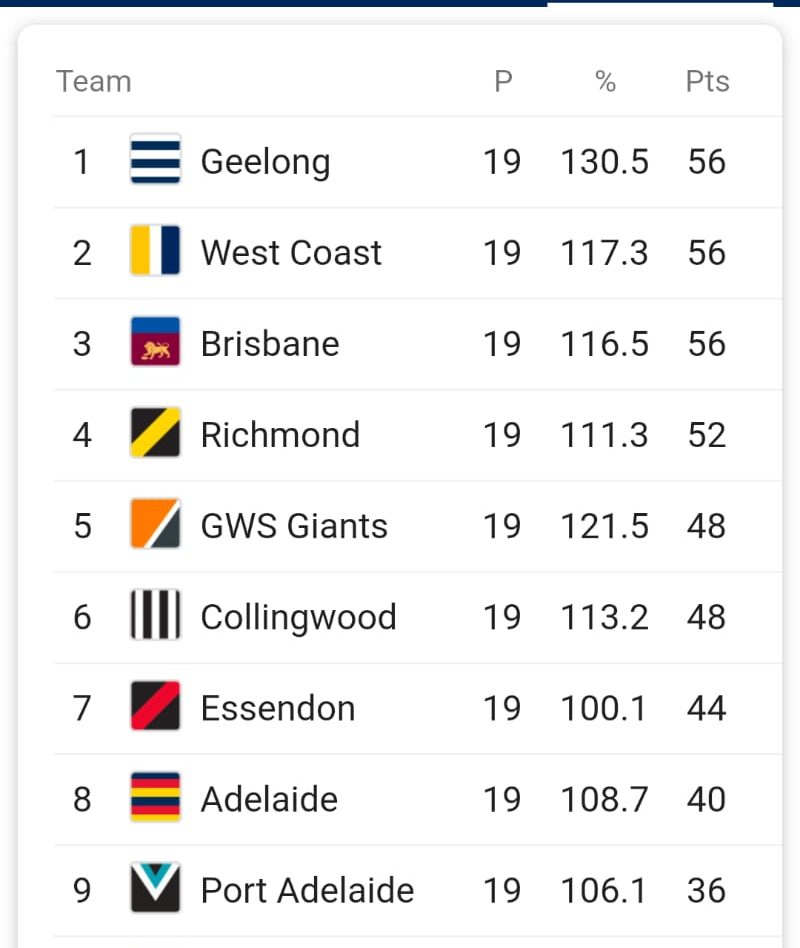 LaoisToday caught up with Zach Tuohy this week when he was just back home in Geelong after a bruising away defeat to Fremantle Dockers in Western Australia.
As ever, the Portlaoise man was focussed but unfazed by the challenge as he played with his two young sons, Flynn and Rafferty, and along with his partner Rebecca they all eagerly awaited an imminent visit from his parents, Marie and Noel.
Best team and best chance to win AFL title
"This is clearly the best chance I've had in the ten years that I've been here of winning a Grand Final. That's a big challenge yeah but it's also really exciting and I'm up for it.
"To be the only other Irishman than Tadgh Kennelly to win the flag well that's just the stuff you dream about, that's why we play and I'm definitely getting the opportunity now playing with the best team and players I have ever played alongside."
(For the record Tadgh Kennelly won his AFL Premiership medal with the Sydney Swans in 2005. He is the only Irish player ever to do so to date. He is also the only player to hold top honours in both AFL and GAA codes, the Listowel man also winning an All-Ireland winners medal with Kerry in 2009).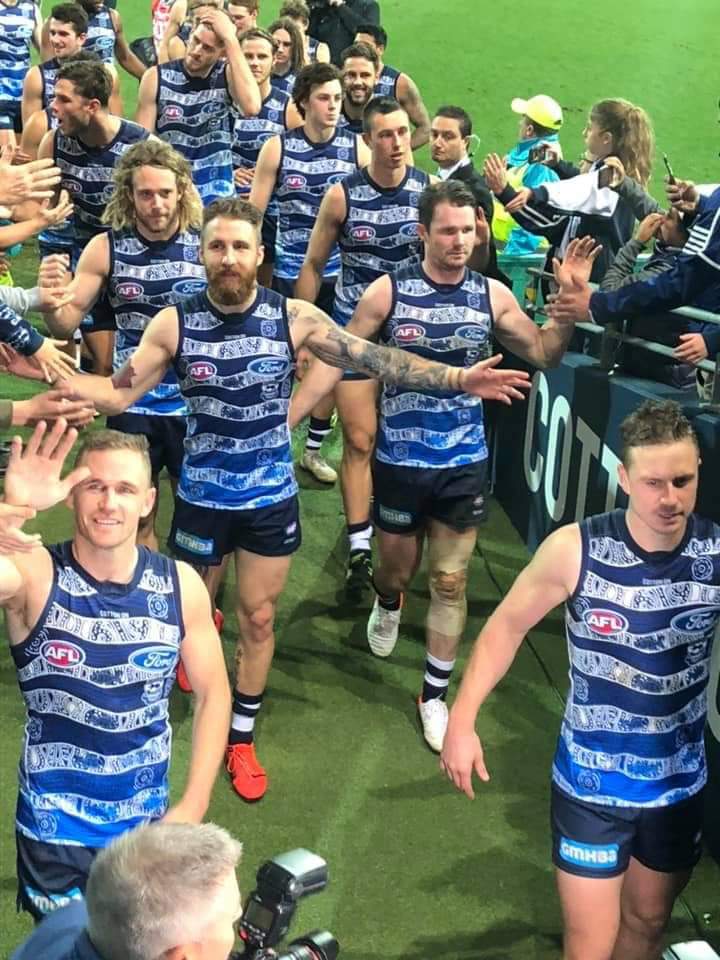 So what's the problem then? What happened to the early season blitz, brash and brave football that blew everyone else away? What's gone wrong with Geelong?
Training too hard, some say, with other suggestions that opponents have copped on to Geelong's style and conjured up some tactics of their own to cope with and curtail the table toppers.
Again Zach is determined, yet philosophical.
"Yes it's tight that's for sure. At one stage there were up to 15 teams in the mix for the play-offs and there's still 10 or 12 who could make it.
"We got off to a flying start and since the turnaround we've had a tough few weeks but if you told us at the start of the season that we'd be top of the table with a few weeks to go, we'd take it. It's a good place and a strong position to be in.
"We know we have a bit of work to do, we set a high bar in the first half of the season and we've gone back a bit in the second half and been inconsistent but we're still top.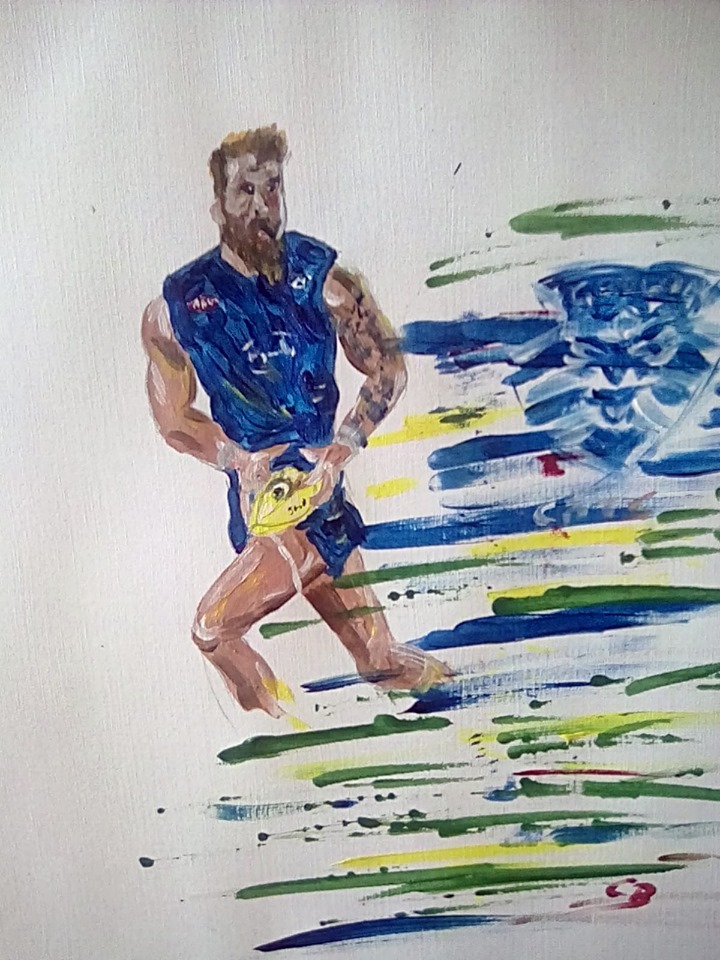 "We know there's a lot at stake and a lot on the line and we'll have to win our remaining games if we want to cement a home advantage for the play-offs and that's our intention.
"While we have had a few poor performances we haven't become a bad team overnight.
"Yes, other teams have been examining us more closely as we were out front and the team to catch so that happens but we know what we have to do to bring a better performance and there's no need for us to go reinventing the wheel.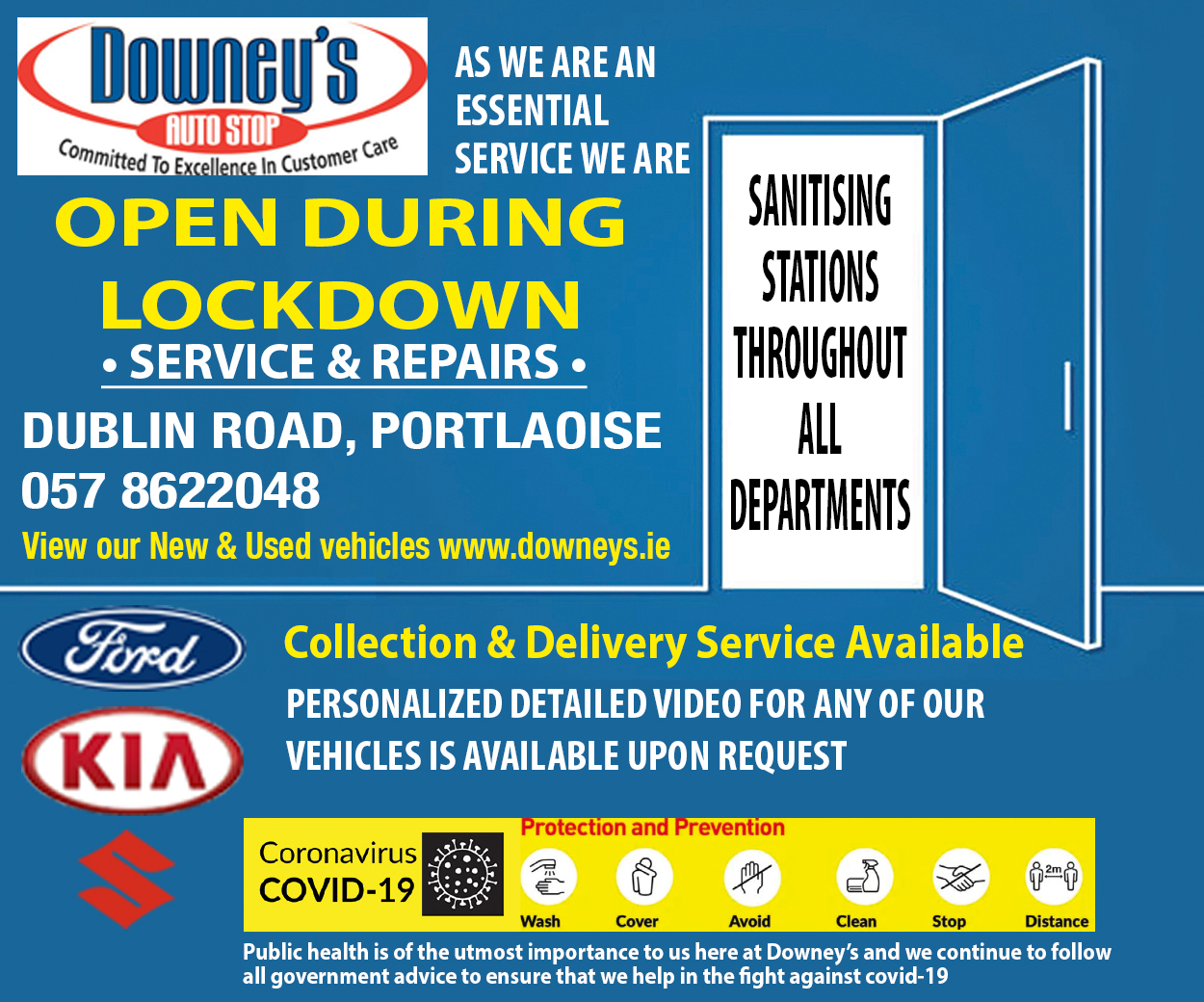 "We have to execute our game better, to be more persistent and consistent and to put it on the scoreboard when we are on top in games.
"I'm not too worried about what other teams do as it's up to us to play our own game and if we play the way I know we are capable of playing well then we can beat any other team on the day."
And Geelong will have to beat all comers if they are to prevail and remain at least top two going in to the play-offs.
"No one remembers who finished top, or second or eighth in the table. If you finish eight and go on to win the grand final well then that's all that matters but it is a big advantage, big time to finish top two going in to the play-offs," agrees Zach .
There is a variety of permutations in the play-off series featuring the last eight teams but by finishing top two your team has a second bite of the cherry, if defeated in the preliminary finals, as well as chance of a vital home draw.
Right now, West Coast Eagles out of Perth are breathing down Geelong's neck in second place on equal points, separated only by scoring percentage.
In third place are the formidable Brisbane Lions, who are also on 56 points and Zach admits perhaps the surprise package of the season. Brisbane are one of the three remaining teams Geelong face.
"Brisbane had been struggling for a few years and no one really saw them coming to be honest.
"They came in out of the rafters and Brisbane up in Brisbane that's a big challenge, a huge game," is how he sizes up the challenge of taking on the Lions on the road in their own den in the penultimate round of the season, at all times conscious too of the size of the prize.
For good measure Zach will face his old club, Carlton in the last game of the league. The result could prove decisive if Geelong are to advance to the play-offs and the finals on their own terms.
"Yeah we face my old club and they're going well again. It would be nice to beat them, as I haven't lost to them since I left and came here to Geelong," not showing too much sentiment there is Zach and there will certainly be no quarter given or expected for that showdown on home turf.
While the remaining three league fixtures loom large, each etched with their own significance, starting this Saturday, August 10 at home to North Melbourne; on the road then and away to Brisbane the following Saturday, August 17 and concluding with that Carlton tie at home in Geelong on August 24 – all which will determine their prospects and line-up for the play-offs.
The Elephant Rope Podcast
As always Zach, who rebounded from injury at the start of the year and says it has been managed well and feels good as they go into the business end of season, has found a new outlet to amuse himself and others during his time-off.
Zach has teamed up with fellow Geelong defender Lachie Henderson to produce and broadcast their own podcast – The Elephant Rope.
The title, 'The Elephant Rope' is taken from a short story which caught the boys' attention and there's a motivational moral in there that you are going to have to check out for yourself, but the podcast is something that Zach has been toying around with for ages.
"This is something I wanted to do for years and I had been doing a club podcast with Geelong and Carlton before that when Hendo came to me and suggested that we work together on a podcast.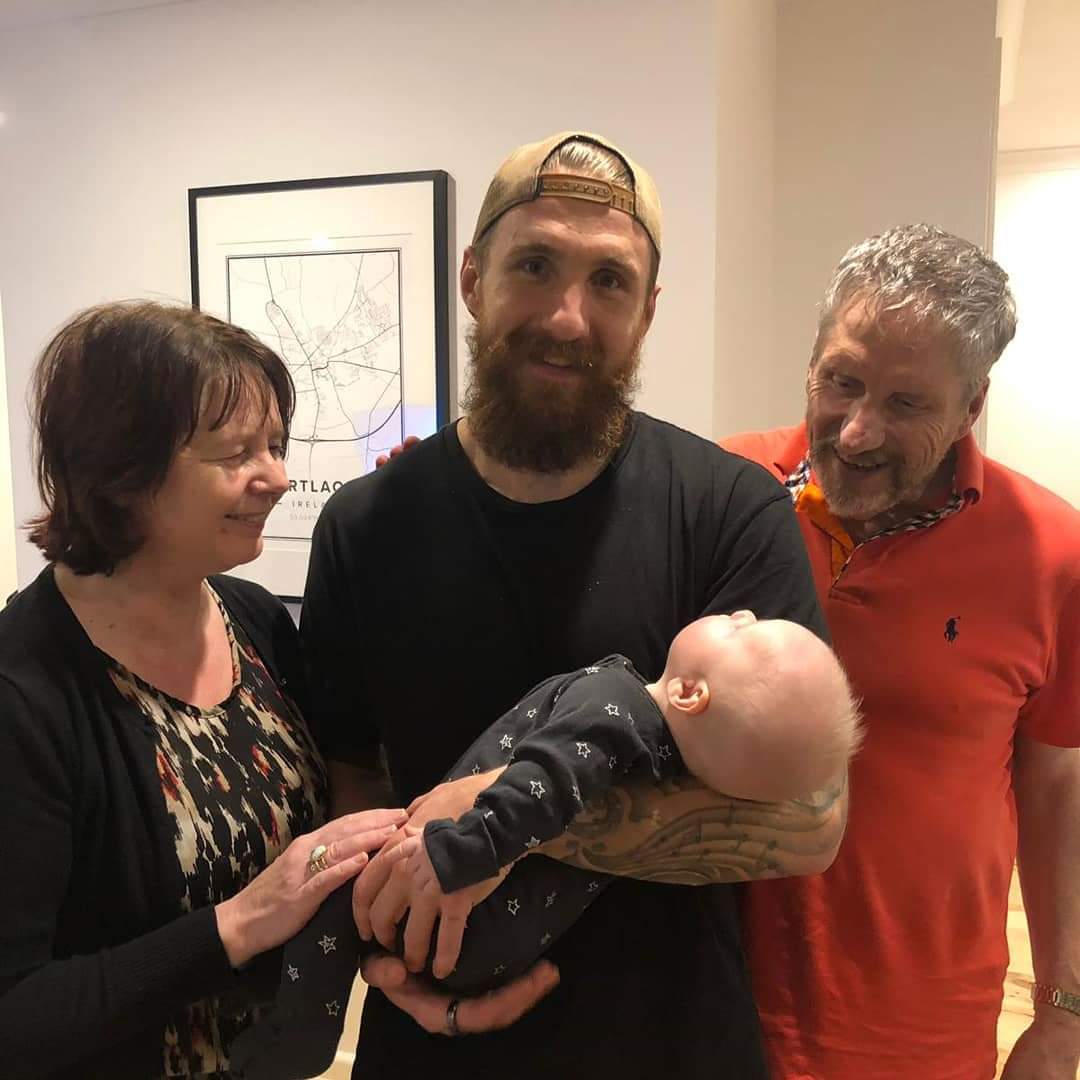 "This helped get my arse in gear and quit the procrastination. We are both a bid odd and have a rare way of going on and yet we are great mates and know how to push each other's buttons, so it works very well and it's been getting a good reaction.
"We do it every few weeks and so far we have put out five podcasts," Zach enthuses, clearly chuffed with the way the podcast is going.
"So far we've featured AFL legend Chris Judd; Mick Fanning the world champion surfer whose parents come from Ireland and just has a remarkable story to tell; Mark Howard the respected journalist who has his own hit podcast 'The Howie Games', he has interviewed just about everyone in sport and really knows his way around Formula 1 and most recently Sally Fitz, another number one world ranked surfer, so I guess we've got surfing pretty covered, you'd like that.
"But I really enjoy people's stories that's what it's really about and more so how they face adversity and persevere. I do enjoy the media side of things, the panels and the football shows.
"I really enjoy the banter and sort of have the gift of the gab, so who knows maybe that might be something to look at post footfall career."
For now though the only footy show in town is going to be out on that oval where there are no prisoners, no hiding places and no excuses.
Zach and Lachie and the rest of the Geelong boys are going to have to do all their talking out on the pitch.
The play-offs loom large, a Grand Final awaits and maybe history beckons.
Now that would be a story for the ages.
SEE ALSO – Zach Tuohy on nerves supporting Portlaoise, never watching the 2009 Leinster club final and much more