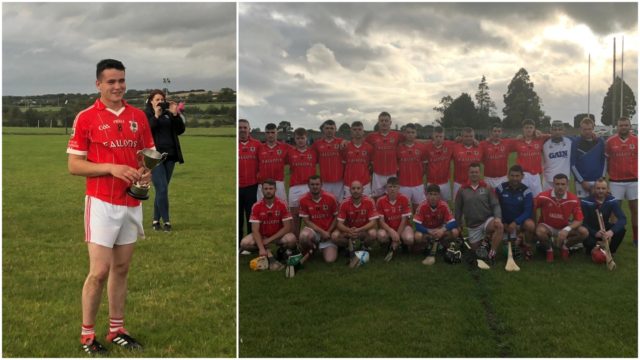 Clonaslee St Manman's 2-11 Rosenallis 2-7
Laois Shopping Centre Junior 'C' Hurling Championship Final
Clonaslee St Manman's are proud claimants of the first county championship title of the year after a four point victory over Rosenallis in Mountmellick tonight.
Although Rosenallis earned an early lead in this clash of the neighbouring clubs, Clonaslee took a hold on the game after 20 minutes, one they refused to relinquish.
Clonaslee looked to have the game wrapped up towards the end of the first half – hitting two goals and six points unanswered.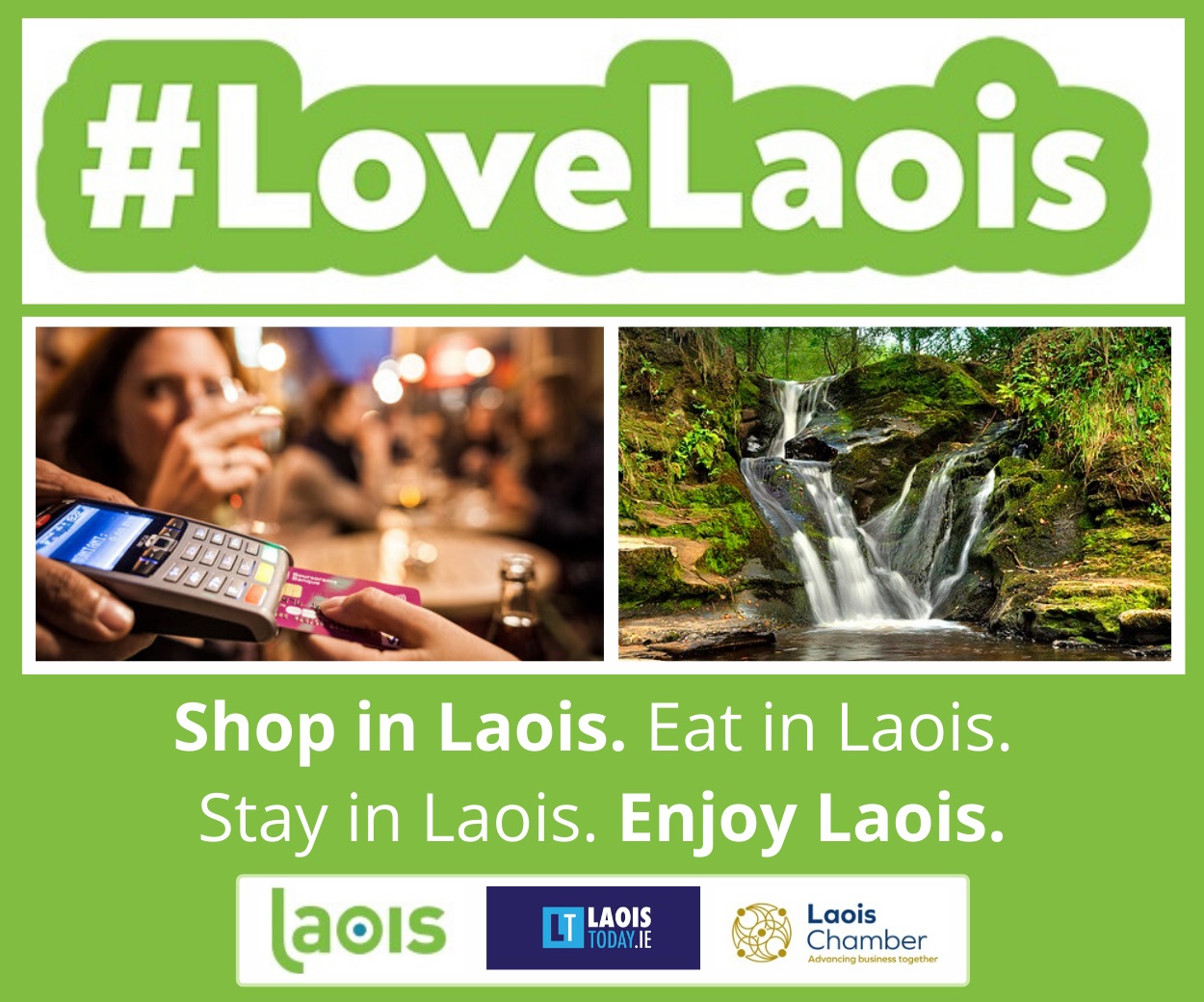 Sweeper John Rigney and Niall Corbet were hugely influential in tonight's clash – Rigney surpressing each Rosenallis attack from his role just perched in front of their full-forward line, while Corbet was the source of the two goals and a handful of points.
The second half was a much lower scoring affair, just 1-5 hit between the two sides in the 30 minute spell.

The eventual winners finished off their scoring after just 34 minutes, raising the white flag just twice in the second half.
However their lead from the opening stages tied them over to come out four point victors this evening.
Rosenallis got off the mark via Pearse Kelly as he pinged his shot over in the first minute.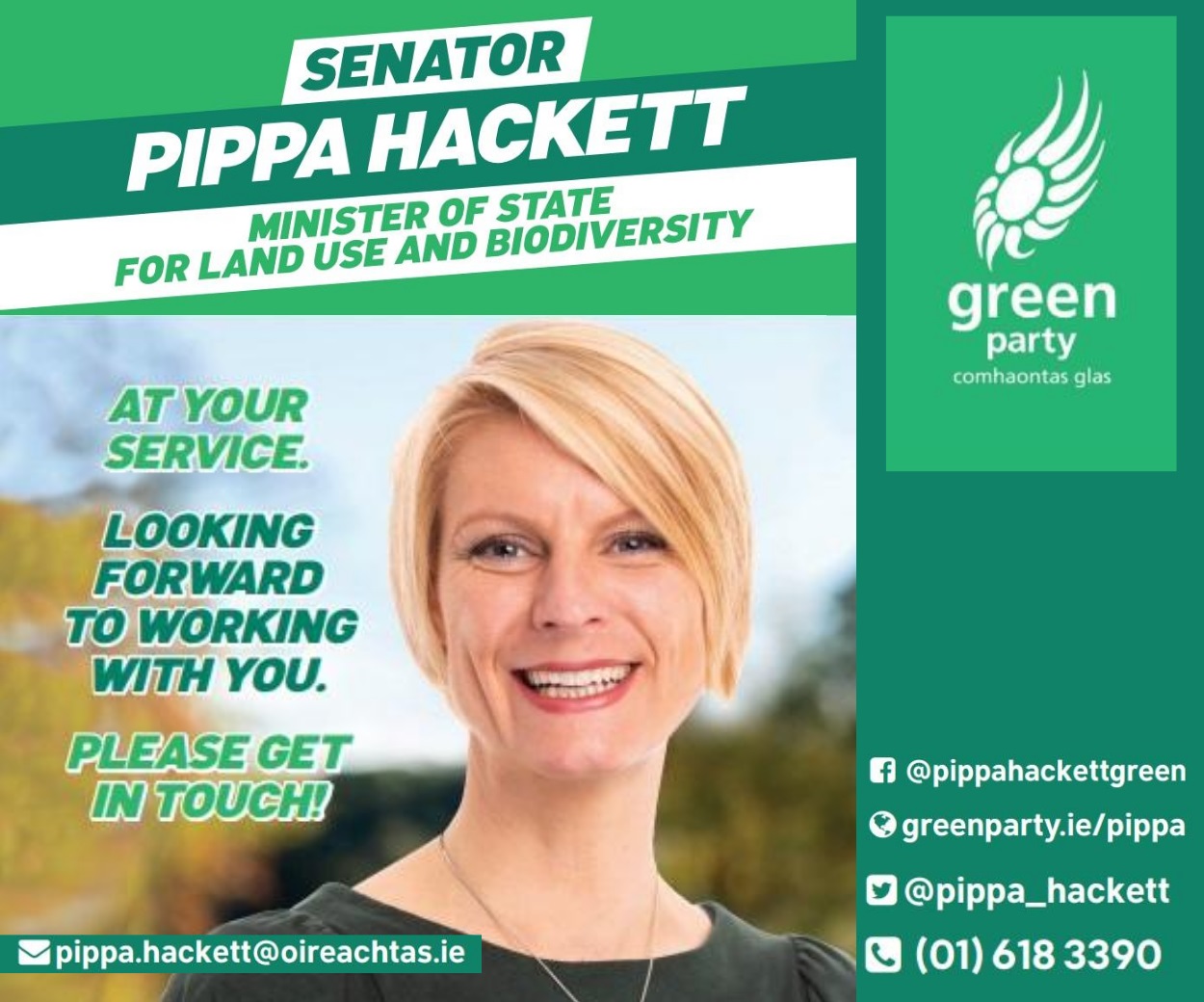 Clonaslee met this with two points – sweeper John Rigney being crucial to this.
Jack Owens spotted his unmarked number six with a short free for Rigney to get on the board, before Niall Corbet punished loose marking with a point of his own.
A soaring ball up from Rigney to Fitzpatrick resulted in Clonaslee's third point of the evening.
Rosenallis hit back with 1-2, Darragh McEvoy providing the goal with a dinger into the top corner of the net, while Jack Friel and Sean Dunne (free) provided the points.
However from here, Clonaslee took a chokehold on the game.
Rigney had a nullifying effect on the Rosenallis forward line, picking up on every loose ball in the area.
Corbet was unlucky not to hit a goal after dispossessing Rosenallis keeper Shelly to leave him one on one with a open goal, his shot just soaring over the crossbar.
Captain Tom Horan made a fine run through the centre to lay-off the sliotar to Mark Duggan for Clonaslee's fifth.
Jack Owens added a sixth to level the game on 16 minutes before Clonaslee tipped the scales in their favour.
Two goals, courtesy of Corbet, gave Clonaslee the edge they needed, with two Cian Barrett frees and a point from PJ Fitzpatrick bringing their tally to 2-9.
They went in nine points the better at half-time.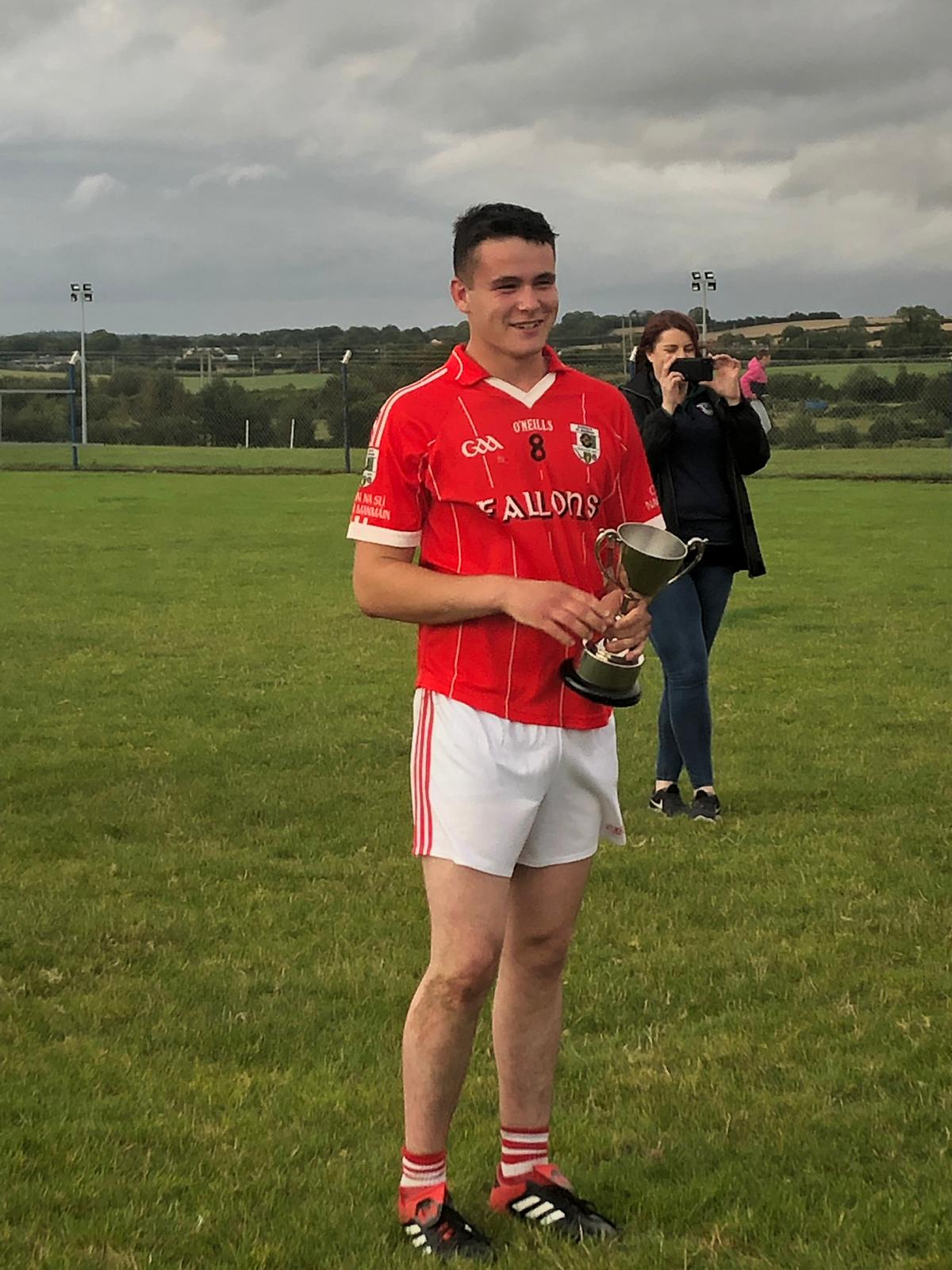 Rosenallis managed to regain composure in the second half, points from a Darragh McEvoy free and Enda McEvoy 65' reducing their deficit to seven.
Brendan Duggan struck Clonaslee's first of the half after five minutes.
An off-the-ball incident saw a foul on Rosenallis goalkeeper Thomas Shelly by Fitzpatrick resulting in a red card for the full-forward, with Shelly also needing to go to the line with his injury.
It would be 12 minutes before the next score was hit – Darren McEvoy again raising the white flag for The Village.
Rosenallis missed a number of goal chances, before Simon Smith struck gold for his side to bring it back to five between the teams with his goal.
Rossa Duffy cut it to four with a point of his own but it was too little too late.
Although Clonaslee only scored two points at the beginning of the half and hit six wides afterwards, their lead from opening half carried them over the line to win this junior 'C' championship final.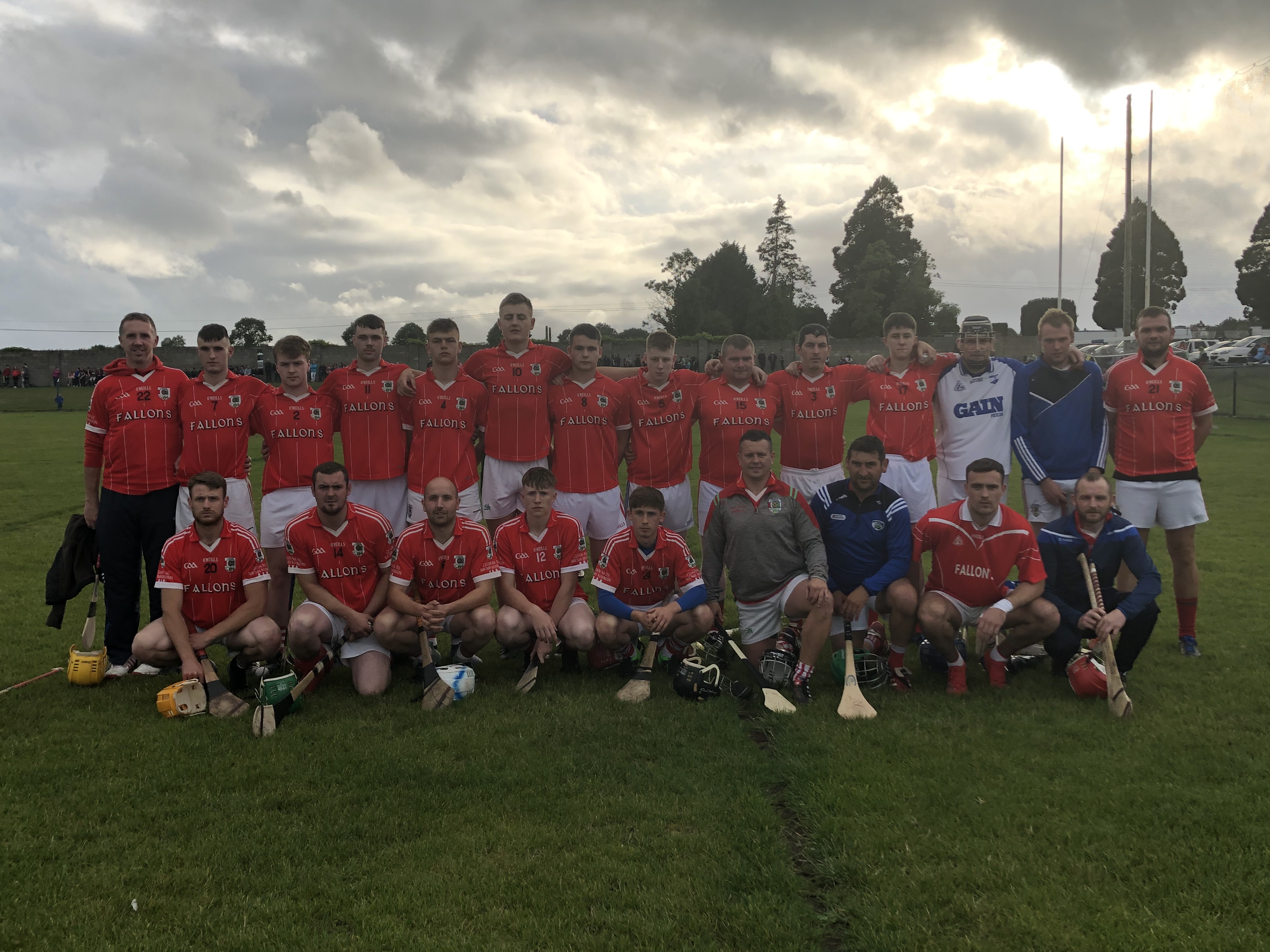 SCORERS – CLONASLEE: Niall Corbet 2-2, Cian Barrett 0-2 (0-2 frees), Pj Fitzpatrick 0-2, John Rigney 0–1, Mark Duggan 0-1, Jack Owens 0-1, Brendan Duggan 0-1 ROSENALLIS: Darragh McEvoy 1-2 (0-1 frees), Simon Smith 1-0, Pearse Kelly 0-1, Jack Friel 0-1, Seán Dunne 0-1 (0-1 frees), Enda McEvoy 0-1 (0-1 frees), Rossa Duffy 0-1
CLONASLEE: Martin Fallon; Ciaran Fitzgerald, Shane Conroy, Dylan Flynn; Brendan Duggan, Willie Murray, Seamus Rosney; Jack Owens, Tom Horan; Cian Barrett, Mark Duggan, Niall Corbet; John Rigney, Pj Fitzpatrick, Pakie Delaney. Subs: Darren Hogan for P Delaney (46 minutes), Sean Condon for J Owens (54 minutes)
ROSENALLIS: Thomas Shelly; Shane Dooley, Ciaran White; James Redmond, Enda McEvoy, Nicky Dunne; Paul Lynch, Jack Friel; Seán Dunne, Simon Smith, Joey Shelly; Pearse Kelly, Joe Dooley, Darragh McEvoy. Subs: Gary Kelly for J Redmond (half-time), David McKane (half-time), Rossa Duffy for P Kelly (half-time) Pearse Kelly for T Shelly (40 minutes-injured), Niall Doolan for J Shelly (52 minutes
Referee: Anthony Stapleton
SEE ALSO – In Pictures: The new Laois GAA LOETB Centre of Excellence is absolutely class