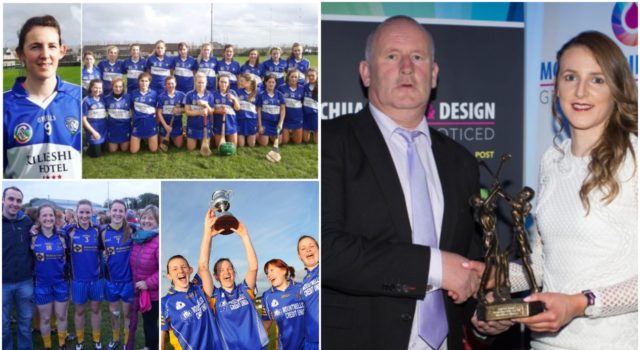 Brought to you in association with The Heritage Hotel and Spa
For this week's Women in Sport, we caught up with Laois camogie captain Alison McEvoy.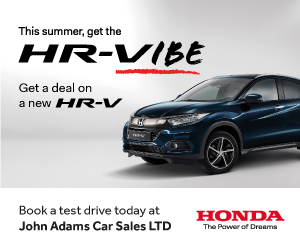 Alison has balanced playing high levels of camogie and ladies football for many years. Add in her work as a veterinary nurse, the O'Moores and Sarsfields woman is kept going 24/7, but always with a drive she brings to each area of her life.
Emma, Jenny and Alison McEvoy have won a staggering 17 football and camogie county finals, five Leinster club finals, one senior All-Ireland with Laois football, a minor All-Ireland with Laois camogie, three Leinster titles with Laois, two All-Ireland leagues with Laois and one junior and one intermediate Leinster with Laois, between them.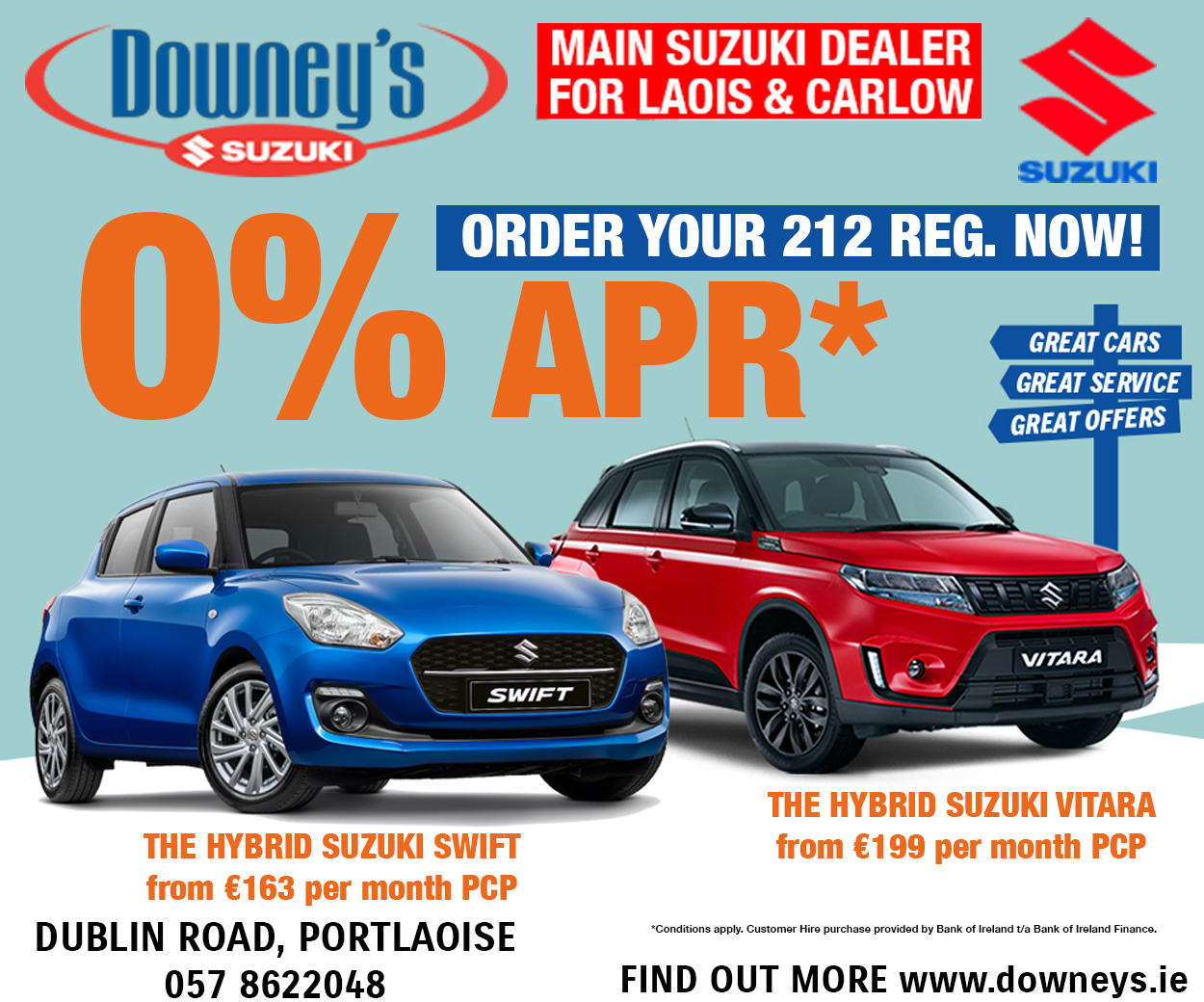 Alison spoke to us about looking up to her sisters when she was growing up, what she would change about camogie and what motivates her to compete at such a high level.
Who did you look up to growing up and why?
I suppose I looked up to Emma and Jenny [Alison's older sisters] when I was younger as I always wanted to play at the same level as them but due to the age obviously I never could until I was minor. 
Who had the biggest influence in sporting career?
Andy Poole and Tom Redmond probably had the biggest influence, as they trained me while I played underage with Rosenallis.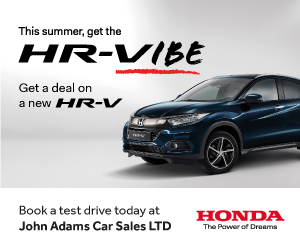 What's the earliest memory you have participating in your camogie?
Starting to play with O'Moores and training over in Portlaoise behind O'Moore Park.
Can you tell us a bit about your early playing days?
Playing with rosenallis up until U12 was along time ago but it was always fun going training and getting the buses to matches.
We had an excellent team and I think we won the U12 county final before I started to play with the girls. I think there was only a couple of girls along with myself on the team at the time but we weren't afraid to get involved.
What young player in your club/area/sport would you say is one to watch?
Amy McKane is an excellent young camogie player coming up in our club.
Amy has great skill and speed on the ball for her age, I look forward to getting the opportunity to play with her when she comes up senior, hopefully I will still be playing by then! 
What motivates/motivated you to compete at such high level?
From watching Emma and Jenny playing senior games, I always wanted to be out there playing with them and getting stuck in. Watching those games that flowed so well with good hurling made me want to be as good as them so that I could then join in.
Did you have to make any big decisions to help your sporting career?
While playing football and camogie for Laois I had to decide which team to line out with a few weekends due to match clashes, but unfortunately that could not be helped.
If you could see one thing changed about camogie, what would it be?
To have a bit more consistency with referees as some refs are very strict and others aren't, so it can be hard for game flow at times.
Any advice for young girls thinking of getting involved in camogie?
My advice would be to work hard and stay committed. We're not all born magical GAA players but if we train hard and give maximum effort you can be as good as you want to be at any sport.
If you could describe yourself with three words what would they be?
Committed, hard working and honest
What do you see for the future in camogie?
Camogie is definitely being promoted a lot more due to liberty insurance and its great to see so much support. I think it is going in the right direction and I hope it encourages a lot more girls to keep getting involved.
What would a typical day be like for you? How do you manage both?
Typical day would be starting work at 9 and finishing around half five or six, then home for dinner.
My gear bag would be packed and I'd be straight out the door for training, then home for a shower and bed. This happens at least five/six days a week, with some Sundays as rest days which Is what you need after a long week.
Balancing both the football and hurling is ok training-wise until games start clash then it becomes a problem. We have at least 11/12 players that overlap with the football and hurling so that means girls are under pressure when we have to play two championship games one day after another. 
How does it feel being laois camogie captain?
It was a privilege to captain the girls this year, we have an excellent group of girls their and they deserve more than they get.
Donie [Franks, manager] and Simon [Smith] were a huge asset to us this year and they had us flying fit. Unfortunately our year didn't go as planned but we can only take the positives from it and bring them forward to the next year.
What's the best and worst thing about being involved?
The best thing about being involved is the reward at the end when you have given everything you have all year and to come away with silverware in hand with a group of people that you have spent your whole year with.
The friendships that you make are almost inseparable and nice knowing that your part of a great team. 
The worst part about it can be not taking some time for yourself, as we practically live and breath the GAA in our house. It does take over life.. but to be honest I wouldn't have it any other way.
SEE ALSO – Women in Sport: All-Ireland club camogie winner and Laois stalwart Louise Mahony