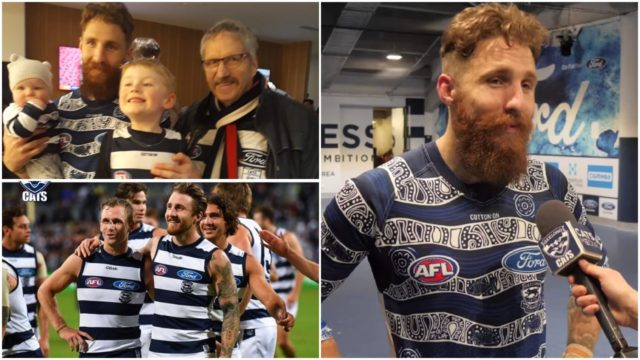 Portlaoise GAA star Zach Tuohy is less than 24-hours away from the game of his career.
Zach's Aussie Rules football club, Geelong, have finished top of the table in the AFL table after the 23-round regular season.
It's been a roller-coaster year for the Laois man who bounced back from early-season injury to retain his place in the Geelong Cat's starting roster.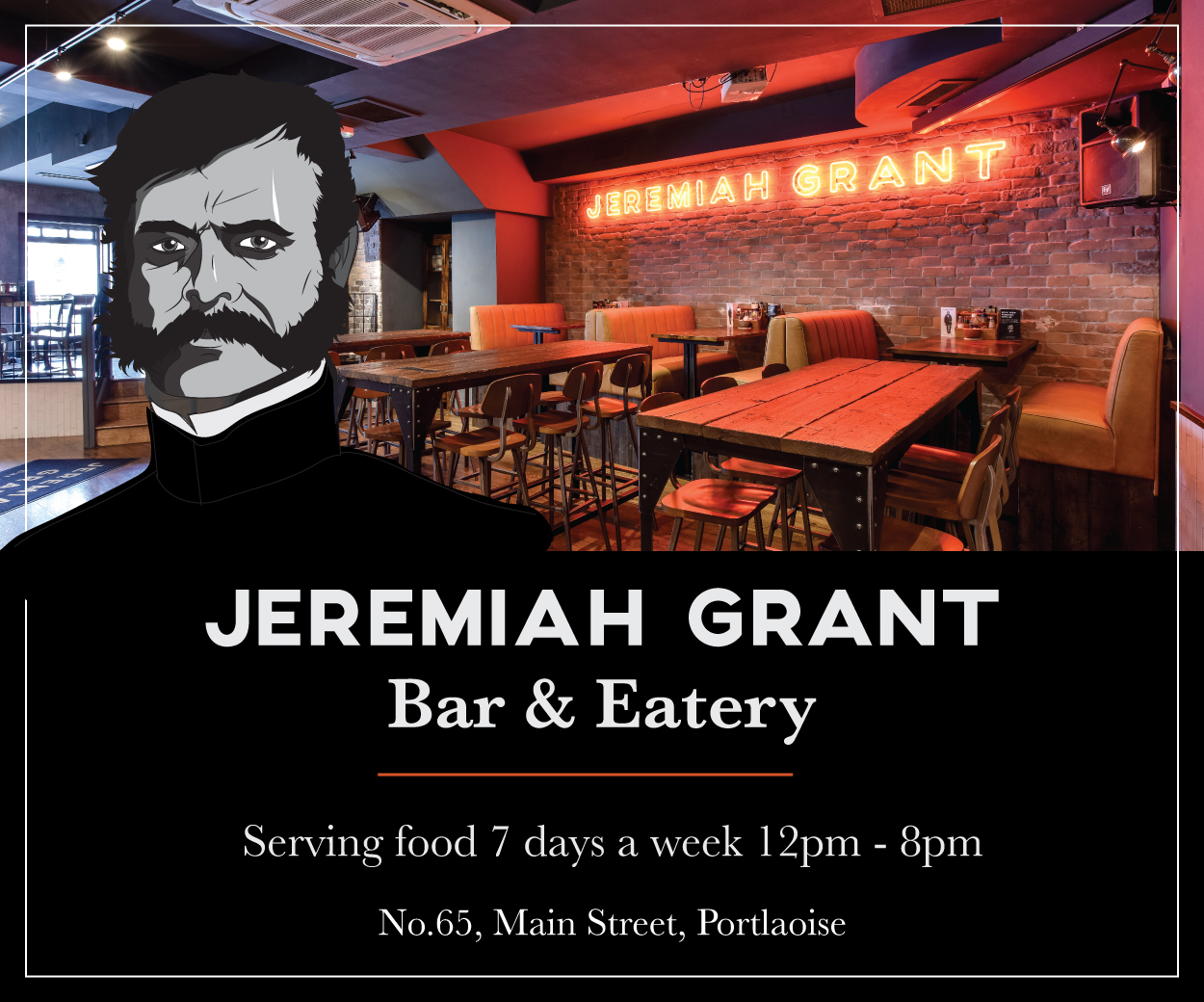 He also saw the arrival of his second baby boy, Rafferty and along with partner Rebecca and their other child Flynn, moved into their new home.
Geelong who blitzed the first half of the season blew more hot-and-cold in the second part of the home and away ties. However, they pulled out a block buster finish to the league campaign to trounce Zach's former team Carlton, 129-61, with the top Cat Tuohy adding to his old club's woes by notching up two goals himself in the process.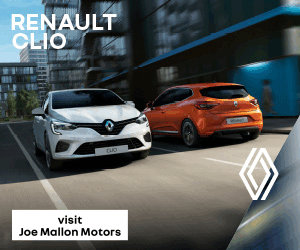 Zach, who has played his entire GAA and AFL career in the half-back line is now being deployed by Geelong in attack.
Indeed the impact Zach adds in attack is one of the surprise strategies the Geelong coaching staff have utilised in their last two regular season games and could prove crucial in the finals.
The first of the critical clashes is tomorrow (Friday) against Melbourne based arch rivals, Collingwood.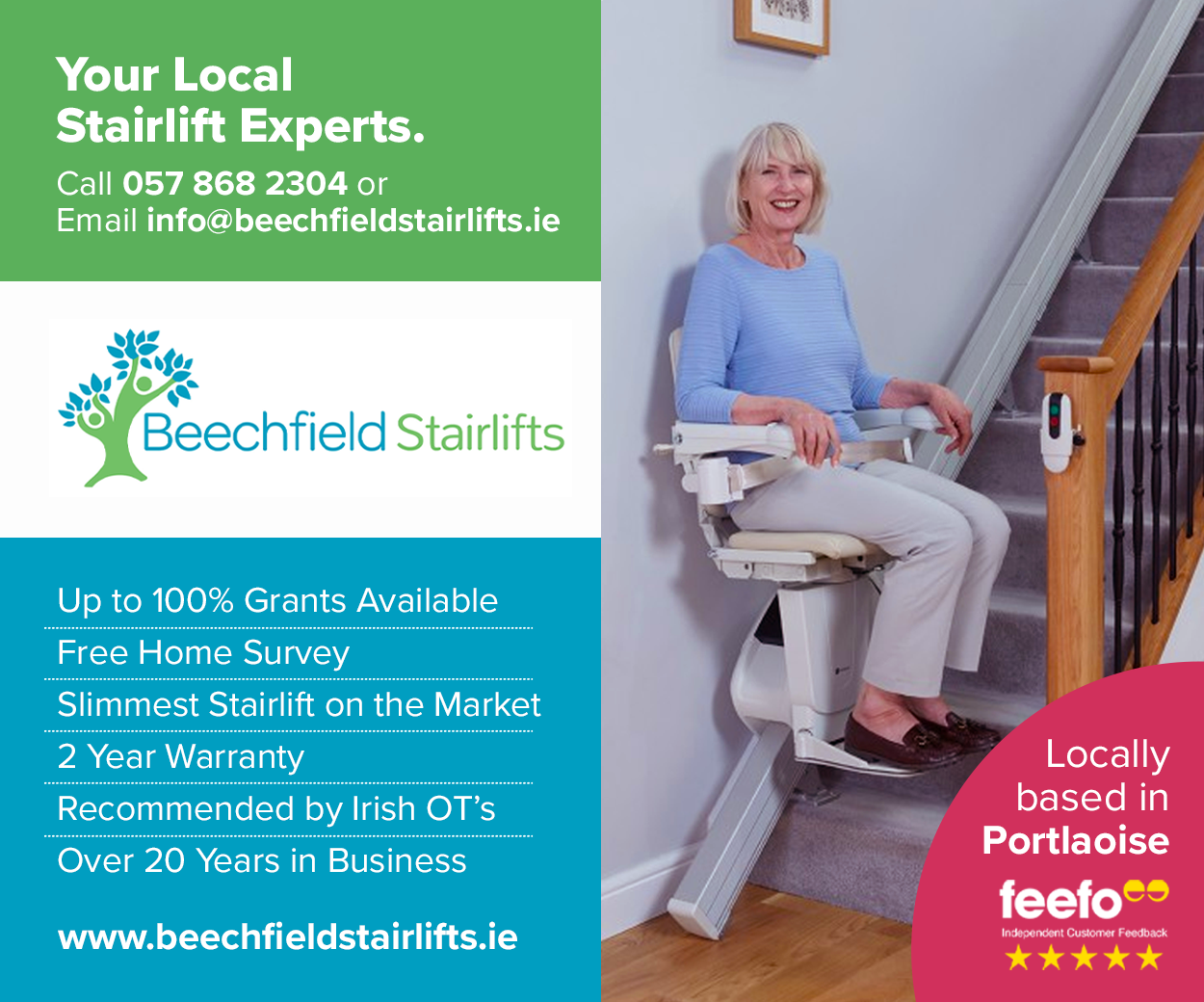 If Geelong can win this game, they will go to the preliminary final (Semi final) in two weeks time – one step away from the Grand Final itself.
If they lose, they will head to what is essentially a quarter final next week.
The flattering double scores defeat that Geelong dished out to Carlton belies the highly competitive season and the tight margins in store for the play-offs.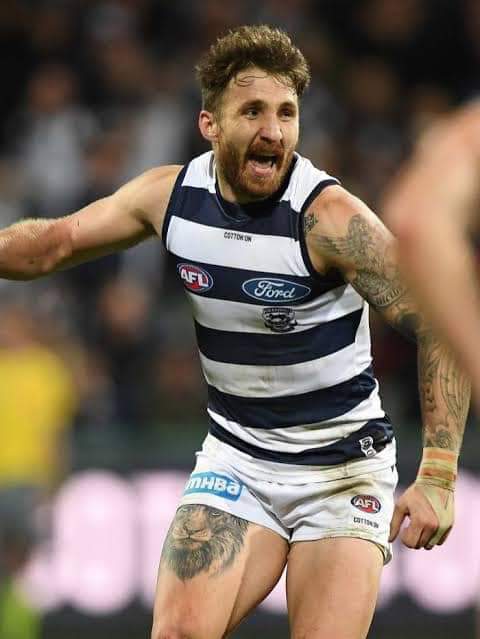 Geelong just about clung on to top spot on the latter by their Cat claws on score difference from both Brisbane and Richmond as they all tied on 64 points with Collingwood and reigning champs West Coast Eagles both breathing down their neck on 60 points.
GWS Giants, Western Bulldogs and the Essendon Bombers make up the last of the eight teams to make the cut for the final's play-off series.
With all 8 teams in action this weekend for the first of the qualifying and elimination finals Zach is soaking it all up, taking it in his stride and in his own words, making the most of it.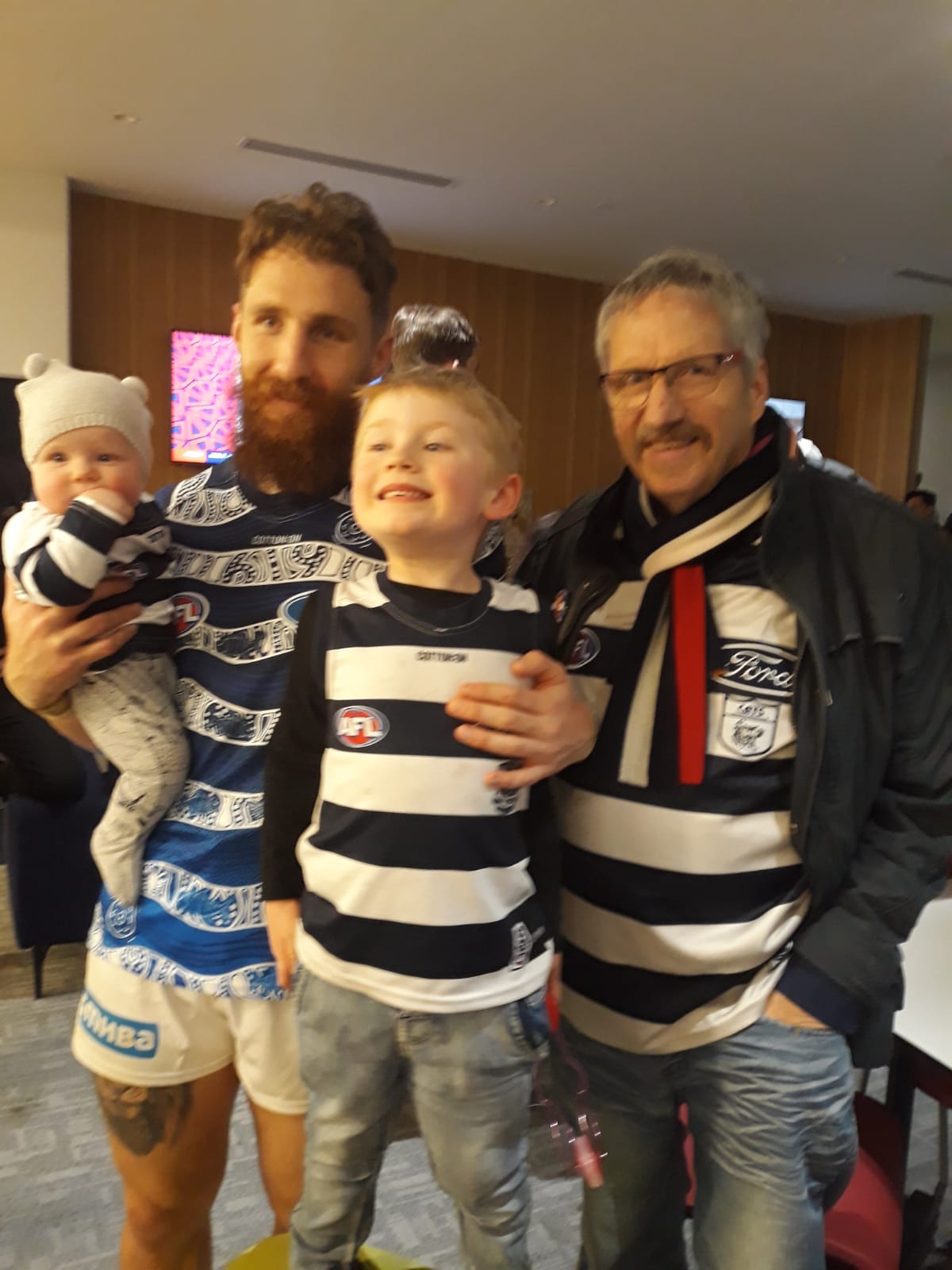 "It's refreshing for me to be played in the forwards after ten years in the one position. It really is invigorating and I'm enjoying it.
"It's something the coaches had pottered around with the idea and they felt that my skill set translated well, it's gone well in the last two games and now it gives us that option going in to the finals," says Zach, relishing his big chance as the big day looms.
And looms large it does, and even though Geelong finished top and are ranked the premier team, it has not landed them a home draw in the finals as normally is the case, and a benefit afforded to second ranked Brisbane and even 5th place Eagles who take on 8th place Essendon.
Tomorrow's qualifying final against Collingwood is fixed for the Melbourne Cricket Grounds (MCG) and not Geelong's home turf, as the Victorian capital venue has more than twice the capacity of the Cat's own stadium, which accommodates a crowd of 36,000.
"No, we don't have a home final in our own stadium, even though we have earned it and that's what we have worked for all season.
"It's a business decision and it flies in the face of what we're supposed to be. Collingwood finished 4th and yet we will play them in what is effectively their home stadium.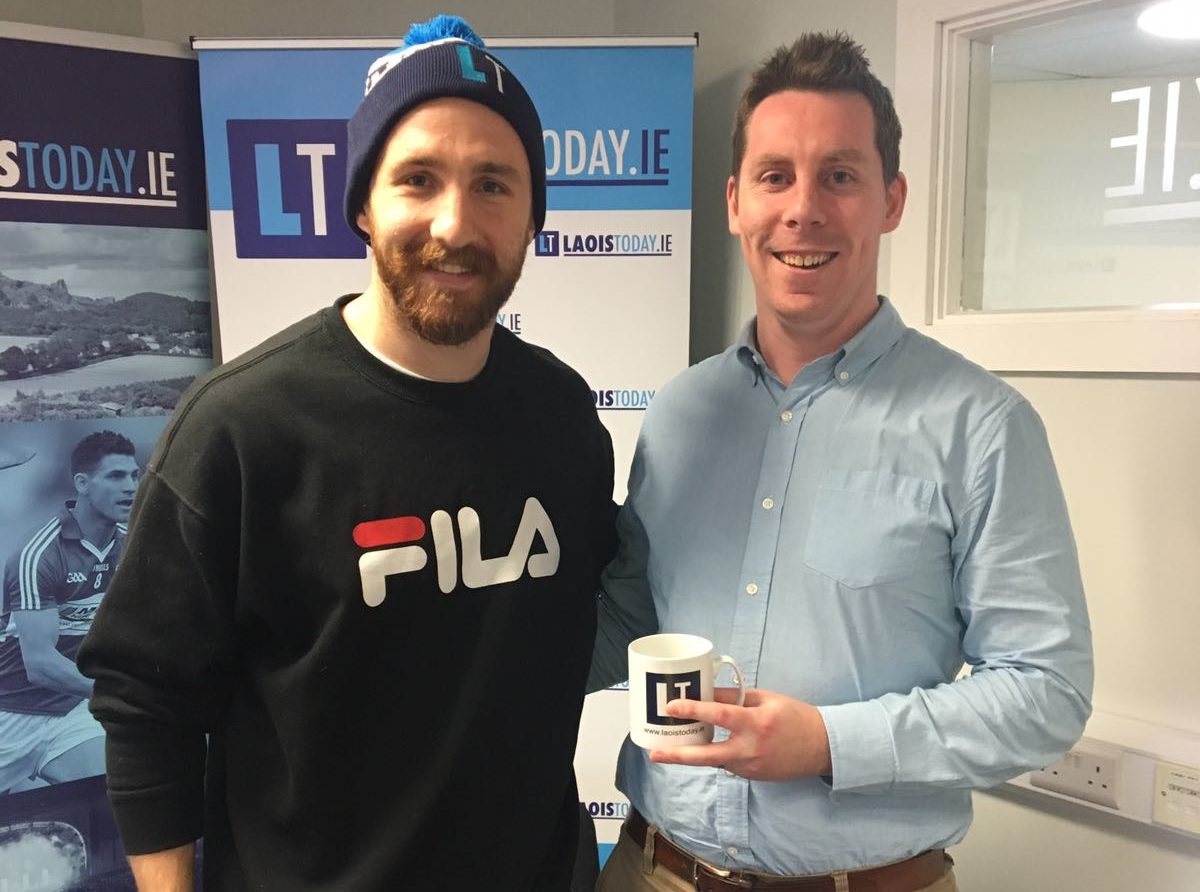 "It's about the numbers and the amount of fans they can squeeze in. Objectively it's not right, it's annoying, but they are the cards we're dealt and we'll just have to get on with it," Zach sums up the mood in the Geelong camp.
And get on with it tomorrow they will, when they go head-to-head with Collingwood at the MCG in a match that kicks-off at 10.50 am Irish time, as the top 8 vie for early play-off advantage.
In a Super 8 style-play-off series, the winners from the top 4 go through to the knock-out semis, while the losers get a second chance.
The teams that finished in positions 5 to 8 are playing a straight knock-out, with the winners advancing to meet the losers from the top 4.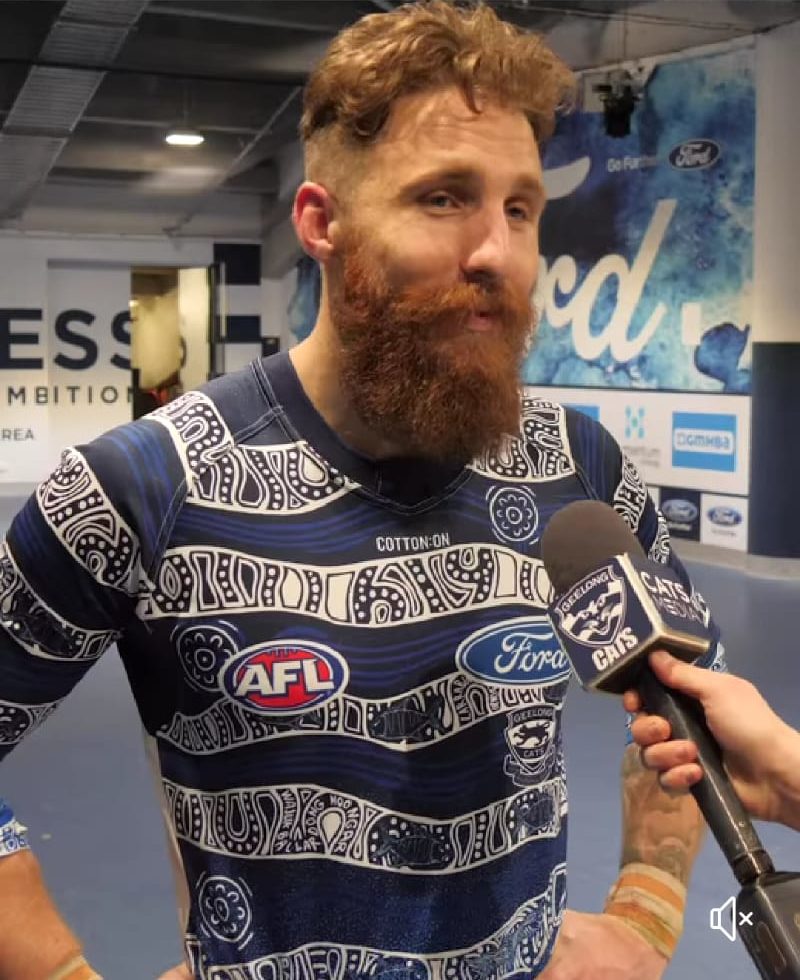 The Grand Final day is Saturday, September 28, a designated public holiday and will see a capacity crowd of over 100,000 converge on the MCG.
But all that is at least two preliminary finals away for Zach and Geelong as he bids to be only the second ever Irish man after Kerry's Tim Kennelly to win an AFL title, an honour that even eluded the mighty Jim Stynes.
"Brisbane are a dangerous team, they're very young and have had a remarkable season and they have been the big improvers.
"There was nothing between us when they beat us by a score up there a few weeks ago. You can't fluke top spot on the table and we have finished on top.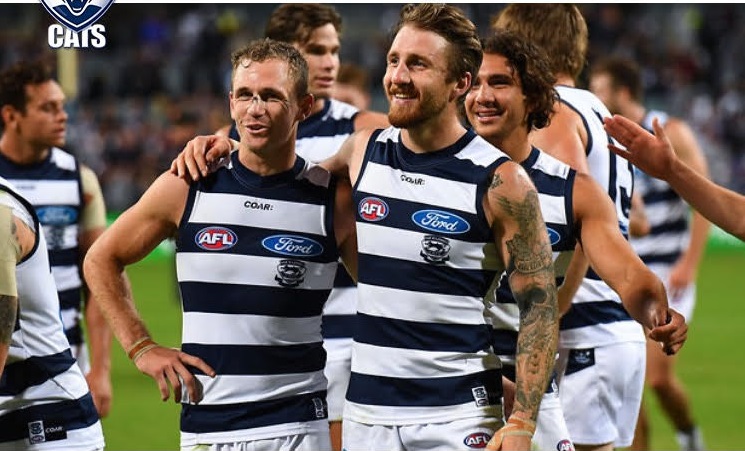 "It's been my highest finish ever and the best chance I've had in ten years of a title, so I'm taking it all in and really enjoying it.
"We have a quality side and on our day we're as good as anyone else, but it's pretty even between all the top teams so nobody can pick the winners with any certainty.
"I feel pretty good about myself and playing solid football and my attitude is to make the most of it," says Zach, determined not to let the moment or his big chance pass without leaving it all out there on the pitch.
And Zach's supporters and AFL footy fans can catch tomorrow's (Friday, September 6) preliminary qualifying final live on their many screens in Lilly's Bar on Main Street in Portlaoise, not surprisingly as proprietor and Laois mid-fielder, Kieran Lillis is one of Zach's best friends.
They promise to have the coffee ready in Lilly's. Throw-in is at 10.50am.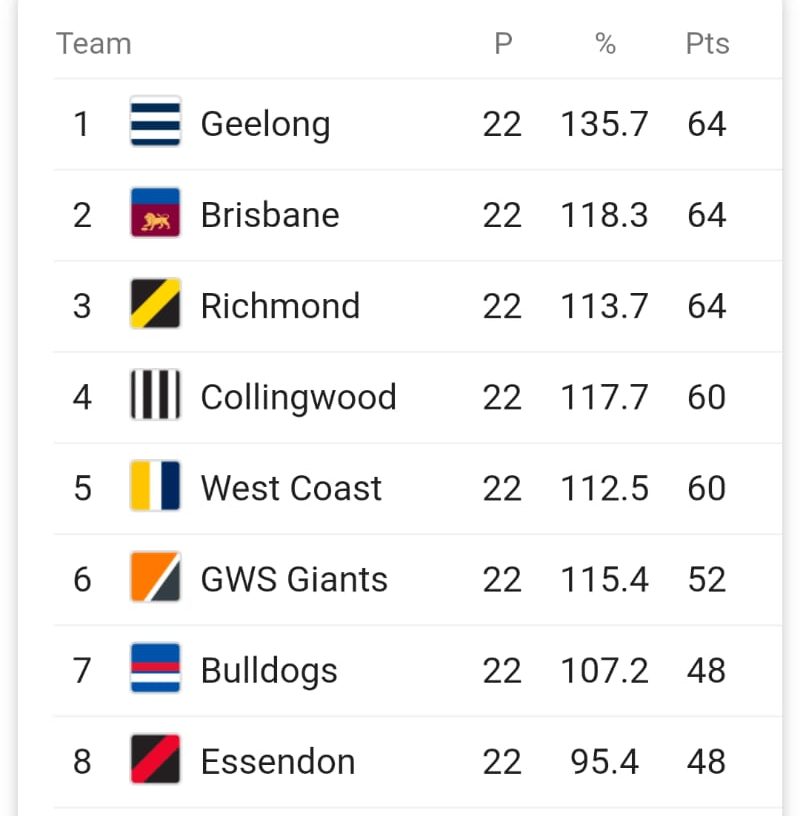 SEE ALSO – LISTEN: Ladies finals, venue controversy and a huge club rivalry – its's our LaoisToday Podcast