The full squad lists of players that will take part in this year's football Divisional Competition have been announced.
A total of 126 players have been split into four different districts in the county.
North, South, East and West will play each other over the next three weekends with the first games taking place on Saturday October 19.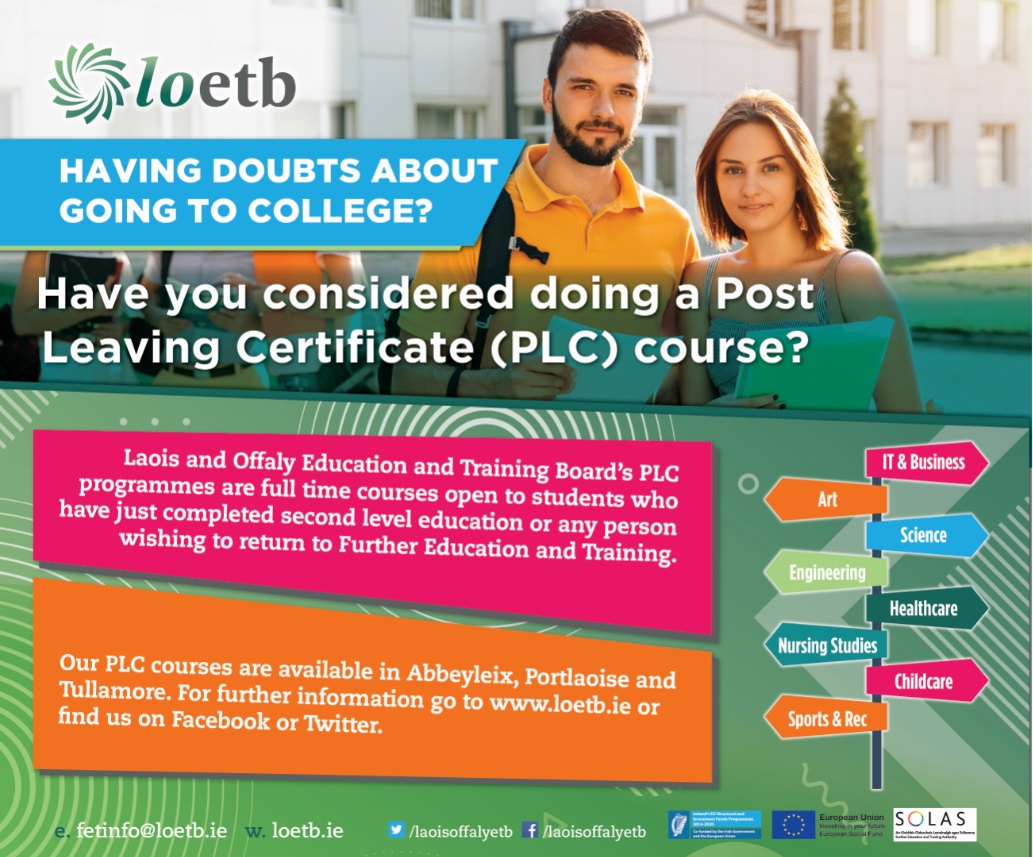 All four areas have chosen a panel of 28 players for the games but, as some players are not available for all three weekends, they will share their jersey number with others.
The action gets underway in the LOETB Centre of Excellence this Saturday and after that the games will be played around the county.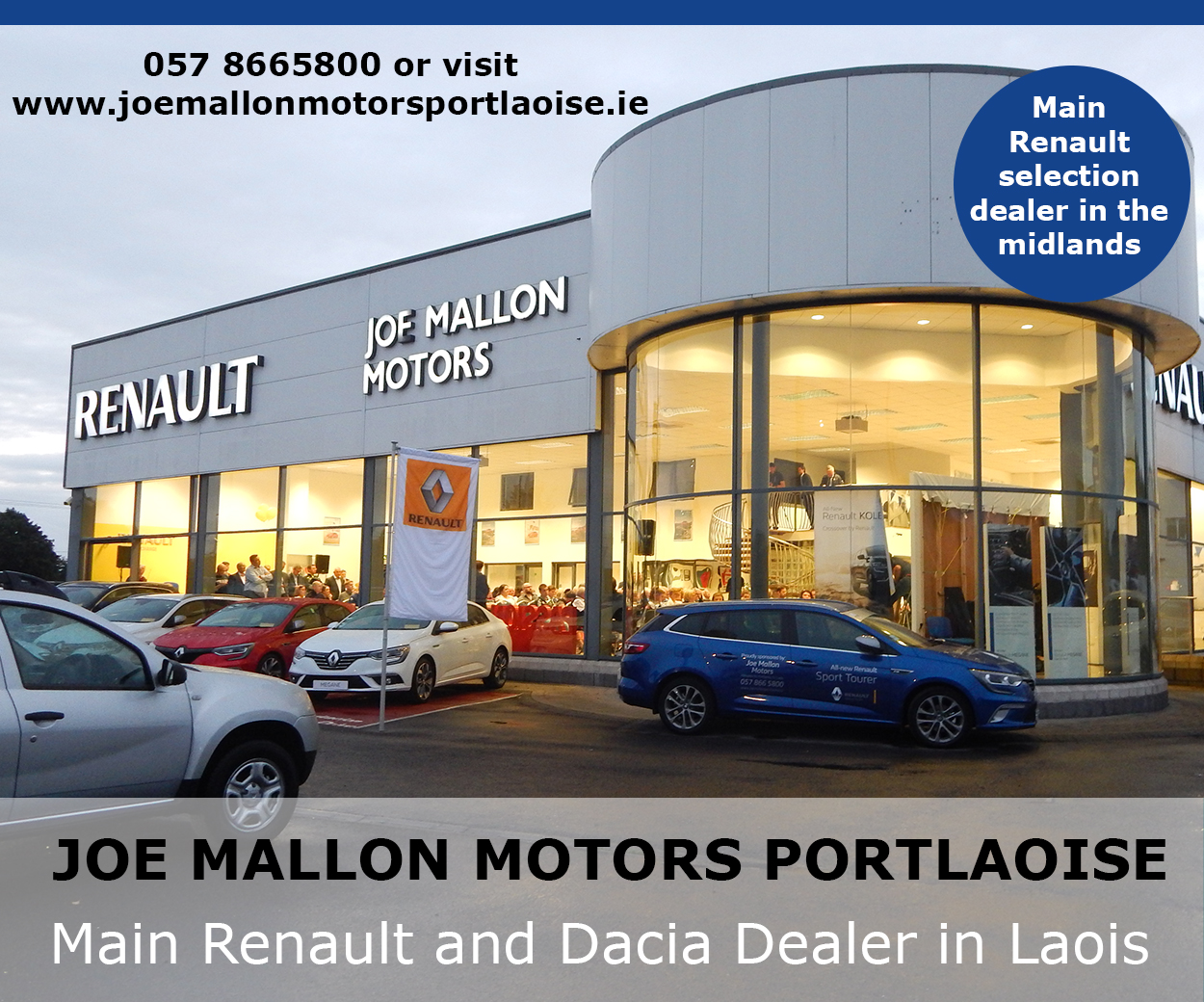 The first game this Saturday sees the East face the West at 6pm followed by the clash of the South and the North at 7.30pm.
The second round takes place on Friday week in Crettyard while the competition will conclude with another double header in Stradbally on November 2.
Once again, no players from county champions Portlaoise are involved as they prepare for the Leinster campaign against either Ferbane or St Patrick's next month.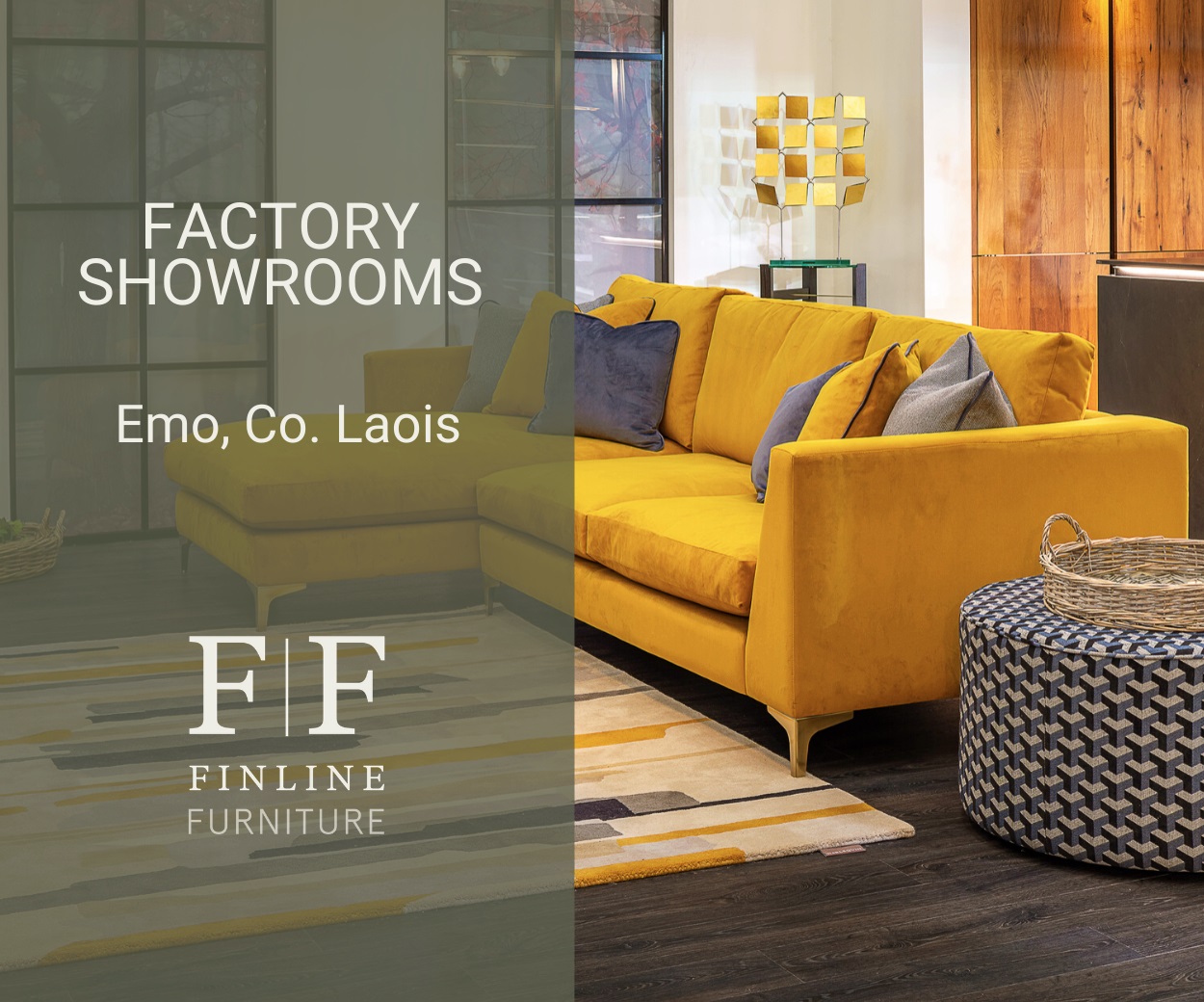 Chief organiser Bryan Breen is thrilled with the amount of players that have put themselves forward and also thanked all of the sponsors who have helped out too.
He said: "Gerry Browne Jewellers are supplying the trophy, PowerPoint Engineering are sponsoring the medals while Bosco Ramsbottom is providing food after the matches for the players too.
"We also have our very generous jersey sponsors. BaBa's Barbers in Carlow who are owned by Killeshin native Jack Phelan, are sponsoring Fir Ón Deisceart (Men of the South).
"Fergus Lawlor's company Park Engineering are sponsoring Fir Ón Oirthear (Men of the East) while Michael Scully of the Square Bar is sponsoring Fir Ón Tuaisceart (Men of the North) (White).
"Meanwhile, Mountmellick company Midlands Steel are sponsoring Fir Ón Iarthar (Men of the West) (Blue).
"I would also like to thank Laois County Board for paying for lights, medical and supplying match day gear like footballs etc for each of the teams.
"I'd also like to thank the referees for waiving their match fees and would like to remind everyone that all proceeds raised will go to the Cuisle Centre.
"We hope to see the people of Laois get behind this competition and attend the games in as big a number as possible."
Check out the squad lists below:
EAST
1 – Aaron Cooney (St Joseph's)
2 – Eoin Buggie (Stradbally)
3 – Dean Brophy (St Joseph's)
4 – Kevin Byrne (Ballylinan)
5 – Aaron Carroll (Ballyroan-Abbey)
6 – Garry Comerford (Stradbally)
7 – Brian Daly (St Joseph's)
8 – Jack Deegan (Stradbally)
9 – Mikie Dempsey (St Joseph's)
10 – Cathal Doyle (Ballyroan-Abbey)
11 – Dylan Doyle (St Joseph's)
12 – Cathail Dunne (Ballylinan)
13 – Podge Dunne (Park-Ratheniska)
14 – Alan Farrell (Ballylinan)
15 – Ciaran Farrell (Ballylinan)
16 – Wayne Comerford (Stradbally)
17 – Jamie Farrell (Ballylinan)
18 – Richie Hitchcock (Park-Ratheniska)
19 – Michael Keogh (St Joseph's)
20 – Liam Knowles (Stradbally)
21 – Jack Lacey (St Joseph's)
22 – Josh Lacey (St Joseph's)
23 – Seamus Lacey (St Joseph's)
24 – James O'Connor (Timahoe)
25 – Marty Scully (Ballyroan-Abbey)
26 – Gavin Tynan (Ballyroan-Abbey)
27 – Diarmuid Whelan (Ballyroan-Abbey)
28 – Damien O'Connor (Timahoe)
28 – Adam Campion (St Joseph's)
28 – Colm Begley (Stradbally)
Fir Ón Oirthear (East) management – Dan Nelligan (St Joseph's), Liam Ramsbottom (Timahoe), Greg Ramsbottom (Stradbally), Paul Julian (Ballylinan) and Padraig McMahon (Ballyroan-Abbey) and Tom O'Connell (Park-Ratheniska)
NORTH
1 – Scott Osbourne (Portarlington)
2 – Mark Barry (O'Dempsey's)
3 – Ciaran Booth (The Heath)
4 – Conor Donlon (Annanough)
5 – Luke Doyle (Courtwood)
6 – Sean O'Flynn (Courtwood)
7 – Jake Foster (Portarlington)
8 – Brian Ging (The Heath)
9 – Conor Hogan (Courtwood)
10 – Killian Horgan (Annanough)
11 – Barry Howlin (O'Dempsey's)
12 – Robbie Kehoe (O'Dempsey's)
13 – Barry Kelly (O'Dempsey's)
14 – Alan Kinsella (Courtwood)
15 – Danny Luttrell (Courtwood)
16 – Matthew Byron (Courtwood)
16 – Joe Walshe (The Heath)
17 – Damien McCaul (Annanough)
18 – Dan McCormack (O'Dempsey's)
19 – Jason Moore (Portarlington)
20 – Colm Murphy (Portarlington)
21 – Jimmy Nerney (The Heath)
22 – Shane Nerney (O'Dempsey's)
23 – Mark O'Halloran (Courtwood)
24 – Cormac O'Hora (O'Dempsey's)
25 – Robbie Piggott (Portarlington)
26 – Paddy O'Sullivan (Portarlington)
27 – Alan Whelan (The Heath)
28 – Shared by 4 (TBC)
Fir Ón Tuaisceart (North) management: John Scully (Annanough), Eddie Kinsella (Courtwood), Francis Finn (O'Dempsey's), Mick Lenihan (The Heath) and Alan Bracken (Portarlington)
SOUTH
1 – Danny Bolger (Graiguecullen)
2 – Luke Alsybury (Graiguecullen)
3 – David Aston (Killeshin)
4 – Shane Bolger (Killeshin)
5 – James Brennan (Barrowhouse)
6 – Brian Byrne (Graiguecullen)
7 – Trevor Collins (Graiguecullen)
8 – Adam Deering (Killeshin)
9 – Martin Doyle (Graiguecullen)
10 – Aaron Forbes (Graiguecullen)
11 – Conor Keightley (Arles-Killeen)
12 – Kevin Meaney (Arles-Kilcruise)
13 – Paul Kingston (Arles-Killeen)
14 – Podge Lawlor (Spink)
15 – Eoin Lowry (Killeshin)
16 – Darragh Phelan (Barrowhouse)
17 – Emmet Malone (Barrowhouse)
18 – Luke Malone (Barrowhouse)
19 – Cialann Mulhall (Arles-Kilcruise)
20 – Conor Mulhall (Crettyard)
21 – Cormac Murphy (Crettyard)
22 – Evan O'Carroll (Crettyard)
23 – Sean O'Shea (Arles-Killeen)
24 – Tommy Page (Barrowhouse)
25 – Pa Reilly (Crettyard)
26 – Paul Simms (Spink)
27 – TBC
28 – TBC
Fir Ón Deisceart (South) management: John Kealy (Ballylinan), Martin Gorman (Spink), Sammy Kelly (Crettyard), Jason Enright (Arles-Killeen), Barry Ryan (Killeshin), John Michael McDonald (Arles-Kilcruise) and Kevin Doogue (Graiguecullen).
WEST 
1 – Eoin Keogh (Mountmellick)
2 – Eoin Dunne (Rosenallis)
3 – Shane Murphy (Emo)
3 – Fiachra C-Fennell (Rosenallis)
4 – Brian Gorman (Emo)
5 – Jack Owens (Clonaslee)
6 – Dwane Palmer (Camross)
6 – Shane Farrell (Slieve Bloom)
7 – Darragh Connolly (Ballyfin)
8 – Evan Cuddy (Castletown)
8 – Cathal C-Fennell (Rosenallis)
9 – Darren Strong (Emo)
9 – Evan Power (Slieve Bloom)
10 – Diarmuid Conroy (Clonaslee)
10 – Adam McDermott (Rosenallis)
11 – Ruaidhri C-Fennell (Rosenallis)
11 – Conor Flynn (The Rock)
12 – Sean Condon (Clonaslee)
13 – James Moore (Ballyfin)
13 – James Finn (Ballyfin)
14 – Colm Coss (Mountmellick)
15 – Rob Tyrrell (Camross)
15 – Robert Downey (Clonaslee)
16 – Tommy Shelly (Rosenallis)
17 – Darragh Delaney (Slieve Bloom)
18 – Nigel Murphy (Emo)
19 – Joey Shelly (Rosenallis)
20 – Niall Corbet (Clonaslee)
21 – Sean O'Neill (The Rock)
22 – Jack Priestley (Ballyfin)
23 – Brendan Reddin (Castletown)
24 – Jordan Walsh (Clough-Ballacolla)
25 – Sean Moore (Ballyfin)
26 – Jack Owens (Emo)
27 – James O'Rourke (Emo)
28 – George Lanham (Ballyfin)
Fir Ón Iarthar (West) management: Paul Lawlor (Emo), Martin Deegan (Camross), Paddy Dunne (Rosenallis), Donnacha Phelan (Ballyfin), Gordon Lalor (Kilcavan), Brian Dempsey (Mountmellick), Tom Delaney (Slieve Bloom)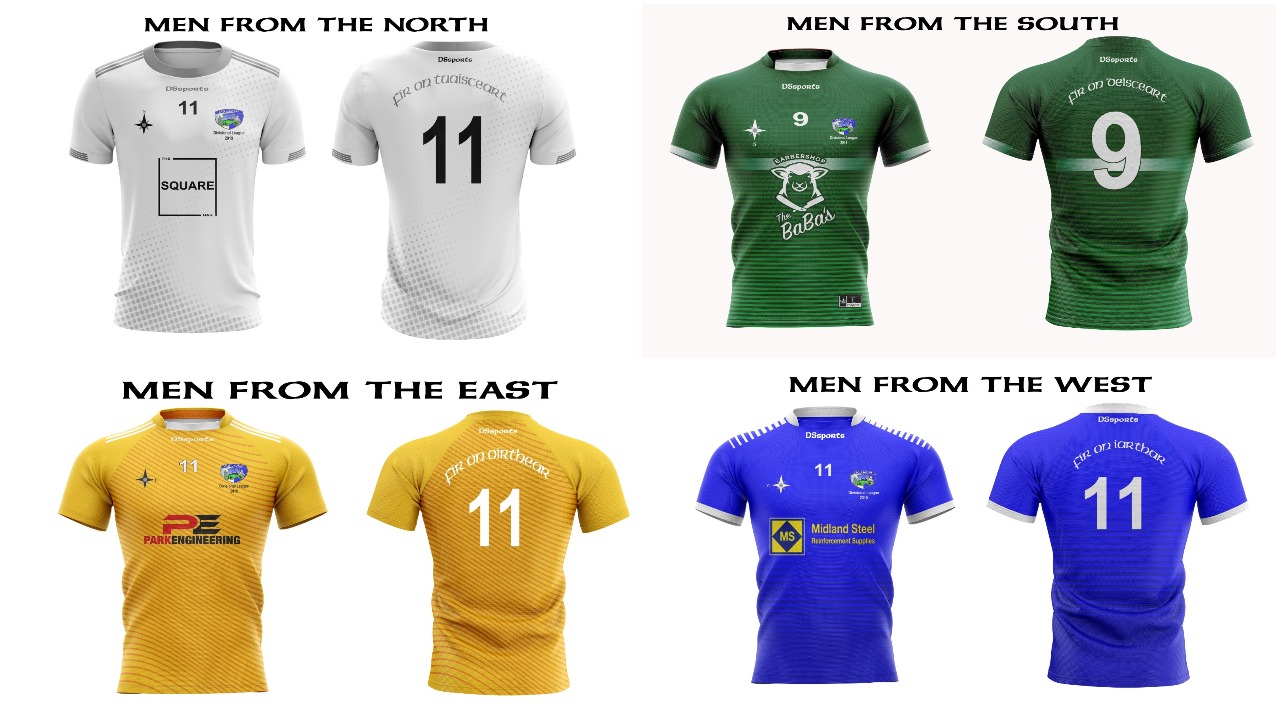 SEE ALSO – Nature's Bounties at Ballintubbert promises a great day out