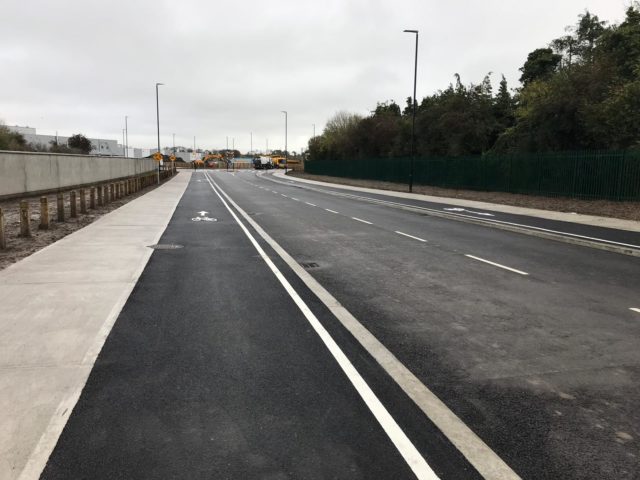 There was excitement in Portlaoise this morning on the new Southern Circular Road where Minister for Justice, Equality and Law Reform, Charlie Flanagan TD, cut the ribbon to officiate the opening.
After a series of delays and changes to the official opening day, Charlie Flanagan TD, local councillors, residents of the Abbeyleix road, engineer and workers involved in the project gathered to witness the cutting of the ribbon which officially opened the new route.
In attendance were Cllr John King, Cllr Padraig Fleming, Cllr Mary Sweeney, Cllr Tomasina Connell, Cllr Brain Stanley, Cllr Caroline Dwane Stanley, Cllr John Joe Fennelly, Cllr Conor Bergin, Cllr Noel Tuohy, and Cathaoirleach William Eird.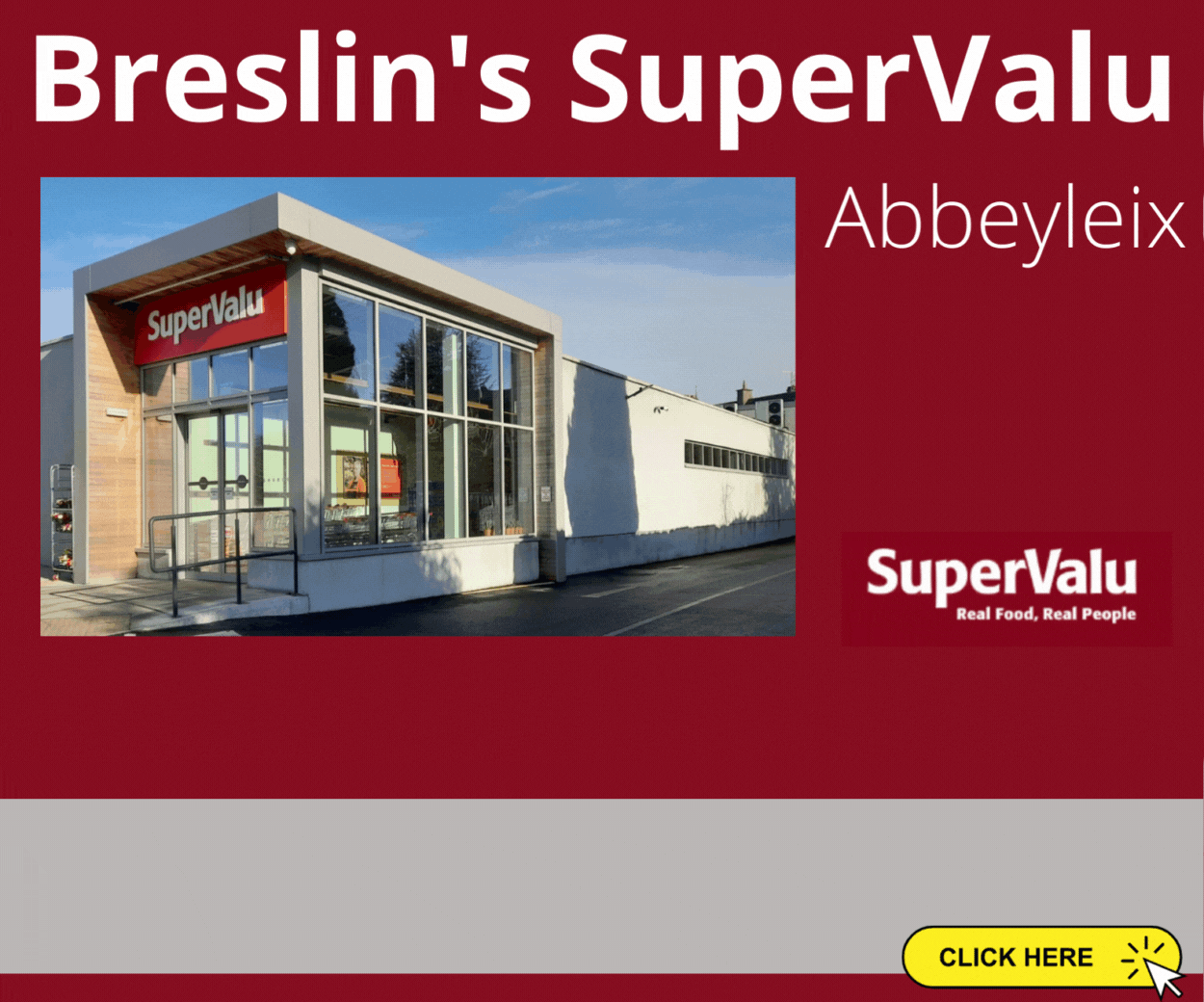 Speaking at the event were Cathaoirleach William Aird, Minister for Justice, Charlie Flanagan TD and Chief Executive of Laois County Council, John Mulholland.
Laois TD, Charlie Flanagan said: "I am honoured to open this new road. I want to acknowledge the importance of this occasion that is a long time coming.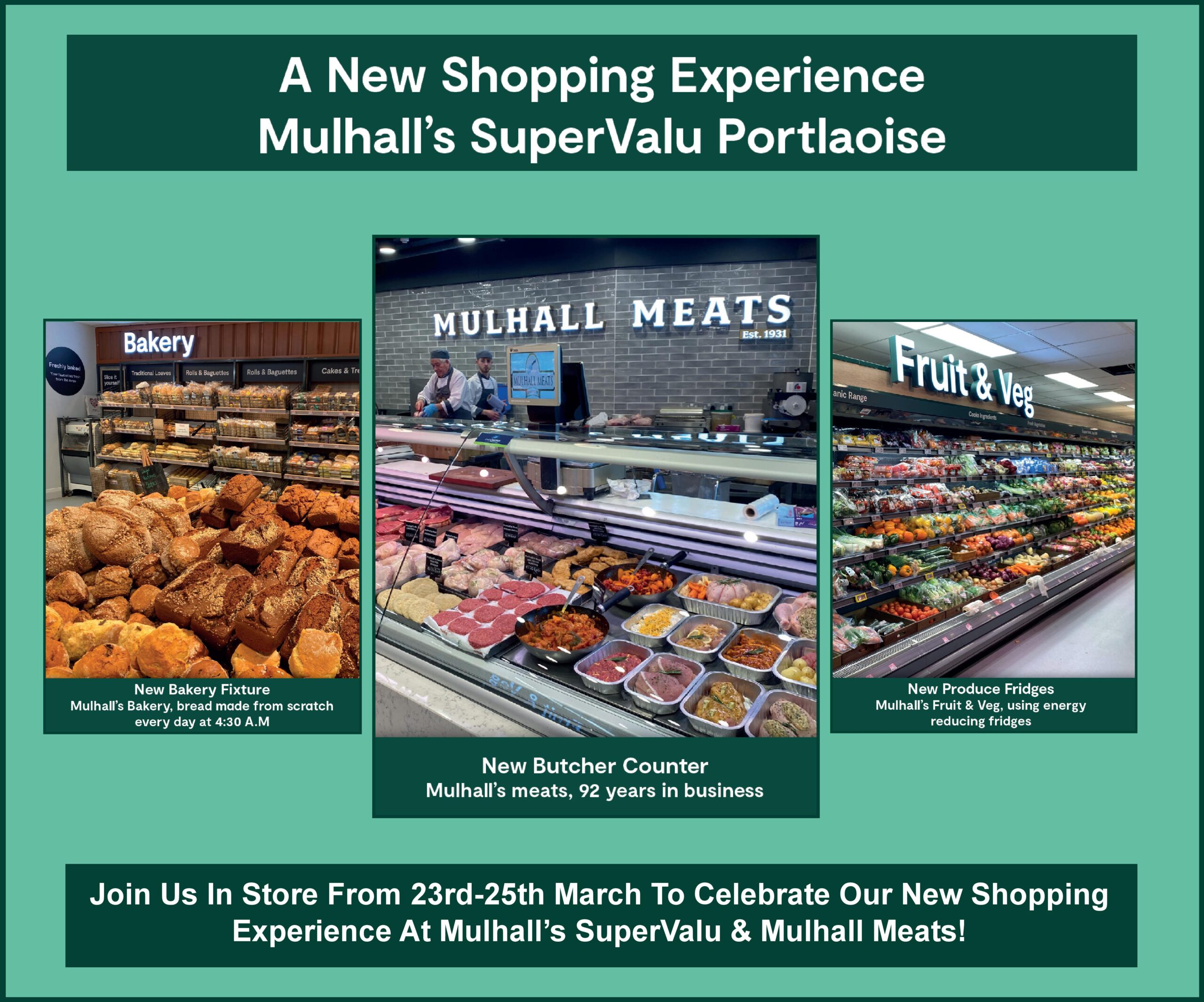 "There are a number of considerable benefits for the town from this new route. It improves access to schools and access to peripheral areas.
"The benefits will enhance the environmental quality of the town and industrial traffic will be removed from the centre of the town. It will be a huge benefit to those in Portlaoise," he added.
The project was designed by the locally based Kilgallen & Partners Consulting Engineers.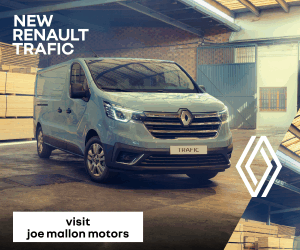 Resident Engineering services were provided directly by Laois County Council and Resident Engineer, Donnacha Reynolds, Senior Engineer, Adrian Barrett and Senior Executive Engineer, Farhan Nasiem.
The Principal Contractor was Total Highway Maintenance Ltd., based in Threecastles, Co. Kilkenny.
Cathaoirleach Willie Aird was delighted to see the new development which he believes will "be talked about for the next 20 years".
He said: "It is a great honour for me to be here today. I would like to thank the residents and businesses on the Abbeyleix Road and the New Road. I hope this new road will add to your businesses.
"The most important thing is safety. I wish safety to the people using this road – pedestrians, drivers and cyclists
"May the road rise before you," he concluded.
Also delighted to see the new development for Portlaoise was Laois County Council Chief Executive, John Mullholland.
"I would like to acknowledge the work of the team on working on and finishing this programme. It was not easy to be working in such conditions in the last few months with weather and heavy traffic.
Mulholland also thanked the people of the Abbeyleix and Timahoe road for their patience in the construction of the project.
SEE ALSO – Portlaoise Southern Circular Road Extension officially opened this morning