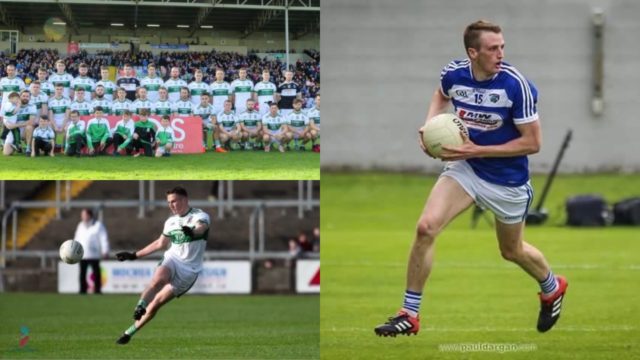 Ahead of this weekend's Leinster quarter-final clash between Portlaoise and Wicklow's St Patricks, we caught up with Portlaoise's flying forward, Benny Carroll.
Benny made his Portlaoise senior debut in 2017 against Arles Kilcruise, collecting three senior county club medals to date.
He was also part of John Sugrue's Laois team who won the Division 4 league and reached the Leinster final against Dublin in 2018. He also played in 2019.

This weekend will see Benny and his side travel to Aughrim in their bid to Leinster glory. Throw in is at 1:30pm.
---
What's your earliest football memory?
Probably from when I was five or six years of age. I remember bringing my hurl, helmet and football gloves to our old club grounds in Fr Browne Avenue every Sunday morning where we hurled for an hour and then kicked ball for an hour.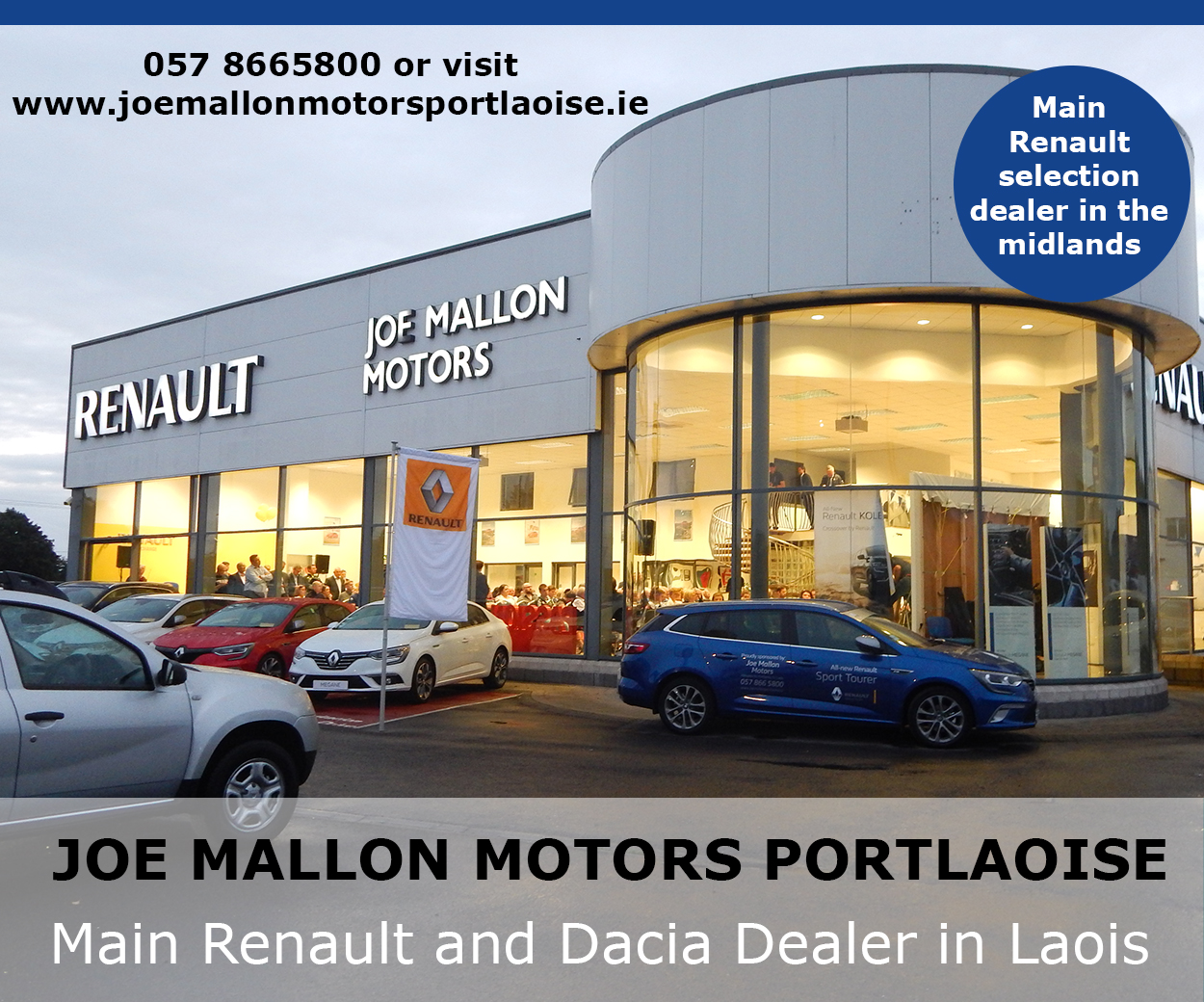 I also distinctly remember the indoor hurling sessions with Colm Cleare in St Mary's Hall. Getting a slap of those rubber hurls always left a nice mark the next day.
Can you tell us a bit about your club?
Portlaoise is obviously a big town but as a GAA club, our community is rather small so it's fantastic to see so many kids up in Rathleague training every evening.
However, as they grow older the numbers tend to diminish as kids choose a different sport in the town such as soccer/rugby over GAA. This is something that the club is trying to address as we try to keep everyone involved in the club as we look to build for the future.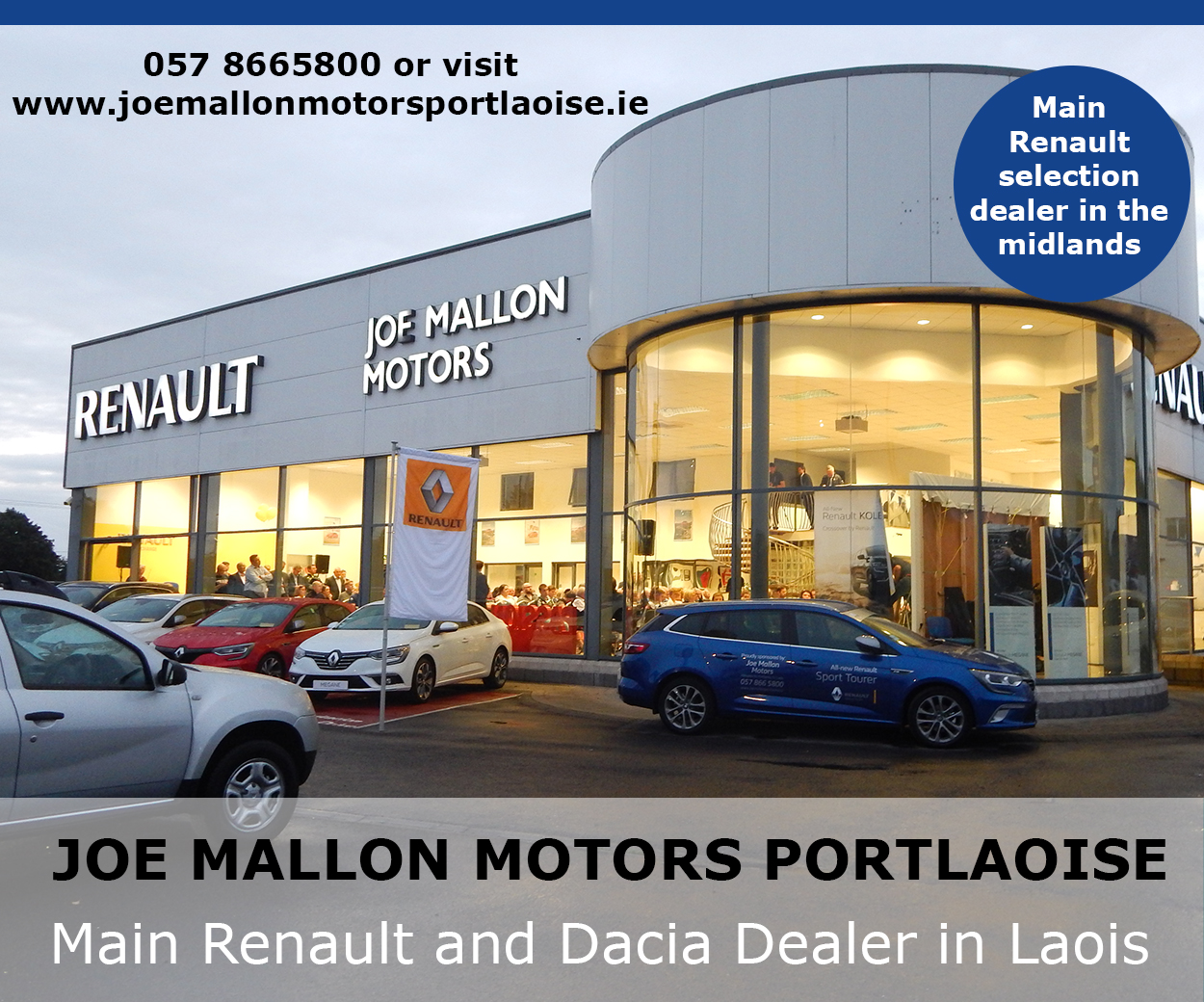 Can you remember the first time you competed with the club?
The first games I can really remember were the U10 tournaments that we used to play in Eire Og and Tinryland. They were always great days out.
What is your favourite memory while playing with Portlaoise?
Winning my first county medal was a special moment, – it was something that I always dreamed of achieving when I was a kid and to actually do it was a great feeling. One I'll never forget.
Proudest achievement with the club to date?
My proudest moment to date was to win three county titles in a row following the disappointment of 2016. It says a lot about the group of players that we have in the squad at the moment. That hunger and will to win is what keeps us together and drives us on.
What do you like most about your club?
The overall positive environment that the club creates is exceptional. Between senior players taking underage training sessions to underage teams coming up to watch the senior team
train is unreal to see.
I also love the fact that you can just walk down main street and are able to stop and talk to another club member about the team
and the club. It's just fantastic.
Everyone in our club is more than willing to do whatever is asked of them to better the club. There's so many people giving up their time, between those who coach our future stars, as well as those who keep the club up and running behind the scenes.
None of this goes unnoticed and their involvement and contributions are greatly appreciated by all members of our senior panel.
What is the importance football/sport for you?#
Football is a huge part of my life. I've made some great friends through the years within the club, friendships that will without doubt continue long after my hang up my boots way down the line. I owe a lot to football as it has opened a number of doors
for me and has 100% shaped the person I am today.
Who did you look up to in the club when you were younger?
Bruno McCormack was always someone I admired when I was younger – back when he had a bit of hair on his head.
I remember running around the back garden playing ball and pretending to be him as I kicked the ball over the bar to win the imaginary county final that I was playing in.
So, it's amazing to be able to line out along side him for the last number of years, something I would never have thought would happen.
What young player in your club would you say is one to watch out for?
We've been lucky the last two years to have the likes of Gary Saunders and Damon Larkin make the jump to the senior grade look so easy, because it's not.
However, there are a few players within the club that I can see having a similar impact on our senior team within the next number of years, such as Kevin Swayne, D.J. White and Niall Carey.
If you could do anything to improve the club, what would it be?
Obviously, if we were in a position to build our clubhouse, that would be fantastic for the club, however that will be something that we will need look at down the line.
For now, it would be to invest in some new flood lights for our training pitch.
Have you any advice for young male and female players in your club?
Arrogance will get you nowhere, even if you think you are the best on your team, you can always get better, there is always something you can improve on.
Always be willing to learn and to work hard. Most importantly,
never ever give up. You always fight until the final whistle no matter what.
SEE ALSO – LISTEN: Zach Tuohy on Portlaoise football, Geelong dreams and dealing with social media abuse