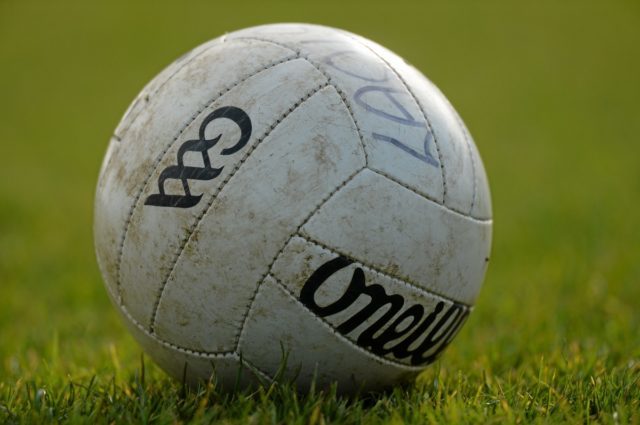 Courtwood-Emo 4-17 O'Dempseys 1-8
Laois U20 Championship semi-final
Courtwood-Emo had a strong win over O'Dempsey's this afternoon in Portarlington.
The winning side dominated the field and made it hard for O'Dempsey's to break through their defense until a goal finally came in the last few minutes.

Courtwood-Emo looked sharp from the beginning with their accuracy in both their passing and placing of the ball which proved to make the difference.
The Courtwood-Emo points came in the opening minutes with two frees from Alan Kinsella and Jack Owens followed up by a Paddy Hosey point from play.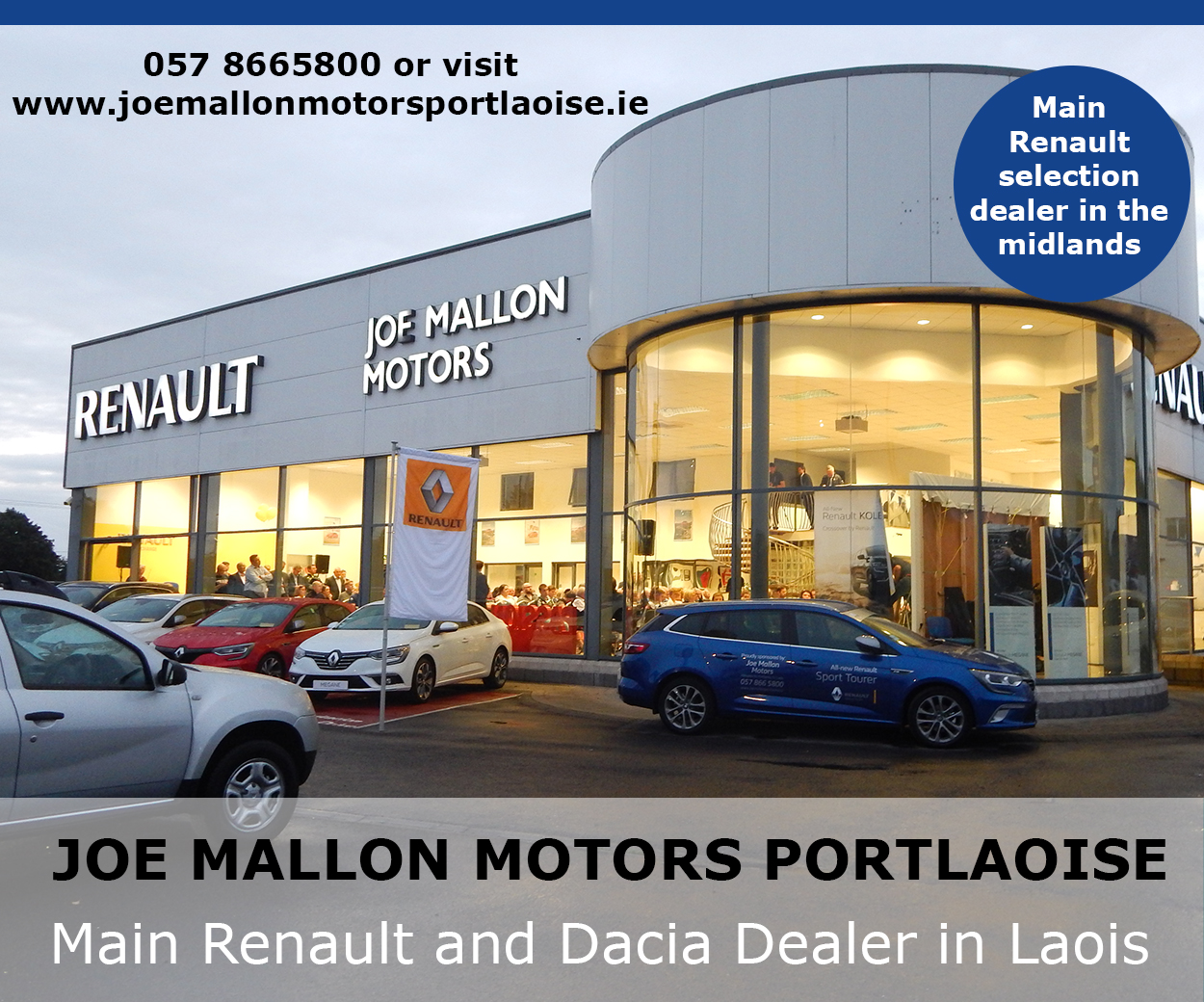 O'Dempsey's got themselves up on the scoreboard with a Mark Barry free in the 10th minute.
Thomas Scully, Paul O'Flynn and Kinsella were to the fore again with three back-to-back points to push Courtwood-Emo further ahead.
Their opponents were slower to find their feet but points from both Barry and Sam Molloy kept just three points between the sides heading for the second quarter.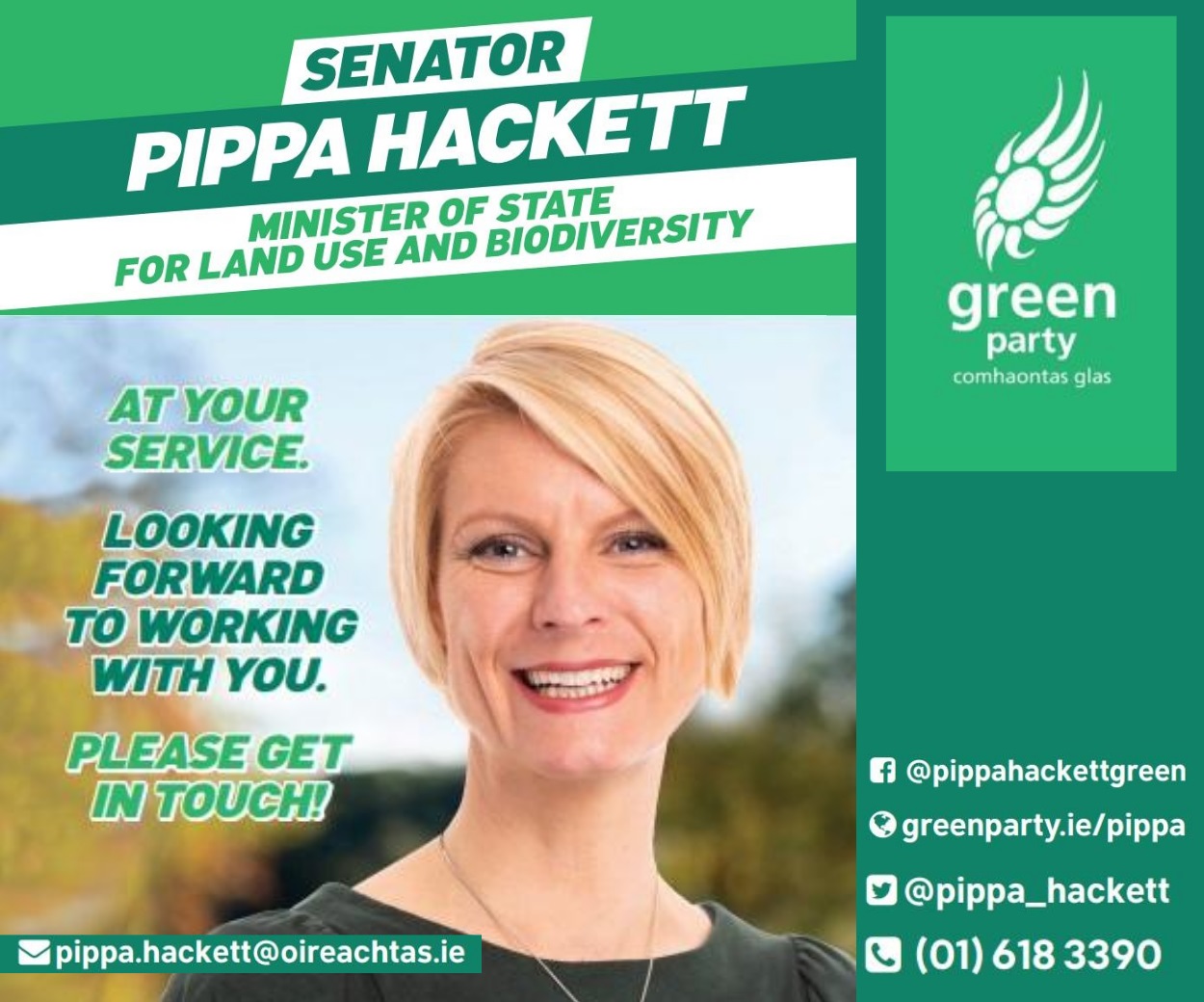 The Killenard men made many attacking attempts but Courtwood-Emo were calling all the shots and evidently, the players on the senior squad showed the experience they took away from their first year in the senior championship.
Kinsella and Niall Dunne split the posts before Courtwood-Emo's first goal of the game came off the boot of Hosey.
Then came a cracking goal from the Courtwood-Emo captain, Rory Doyle after he struck from the 14 metre line and rattled the O'Dempseys net.
The half closed with two points for Courtwood-Emo's Jack Owens and a point for O'Dempsey's Barry Howlin to leave the halftime score at 2-11 to 0-04 points.
The leading side announced their return to the field for the second half with a goal from Kinsella followed by a Hosey point.
Rory Doyle was the architect behind a Jack Owens goal before yet another point from Hosey.
Courtwood-Emo showed no signs of stopping heading into the last 15 minutes with scores coming from Doyle, Cian Doyle, Owens and Matthew Byron.
O'Dempsey's claimed their first point of the half in the 14th minute from Howlin.
Two points came from Barry – one from a free and one from play before Ben Slevin found the back of the Courtwood-Emo net but it was all too late for a comeback.
Portarlington and Portlaoise will face each other Wednesday night to decide who will meet Courtwood-Emo in the final.
SCORERS – Courtwood-Emo: Jack Owens; 1-4 (1 free), Paddy Hosey; 1-3 Rory Doyle; 1-2, Alan Kinsella; 1-2 (1 free), Niall Dunne; 0-2, Thomas Scully; 0-1, Matthew Byron; 0-1, Paul O'Flynn; 0-1, Cian Doyle; 0-1 O'Dempseys: Ben Slevin, 1-0, Mark Barry; 0-4 (2 frees), Barry Howlin; 0-3, Sam Molloy; 0-1
COURTWOOD-EMO – Niall Gorman; Tommy Keegan, Sean Greene, Nathan Little; Paul O'Flynn, Sean O'Flynn,, Seth Mooney Burns; Niall Dunne, Thomas Scully; Matthew Byron, Jack Owens, Cian Doyle; Rory Doyle, Alan Kinsella, Paddy Hosey. Subs: Daniel Gilnagh for Hosey, Michael Doyle for Kinsella, Eoin Fitzpatrick for Keegan, Eoin O'Connell for Scully,
O'DEMPSEYS – David Nicholson; Andrew Egan, Eoghan Fitzpatrick, Michael Gill; Aaron Fitzpatrick, Tom Kelly, Lorcan O'Sullivan; Derek Dunne, Fionn Holland, Jack Lennon, Mark Barry, Sam Molloy; Eoghan Nerney, Dan McCormack, Oisín Maher. Subs: Ben Slevin, Niall Cunningham, Lúc Culliton, Jason Keogh Grincell, John Davis
SEE ALSO – Callally and Murray lead Rosenallis to Leinster Intermediate football semi final