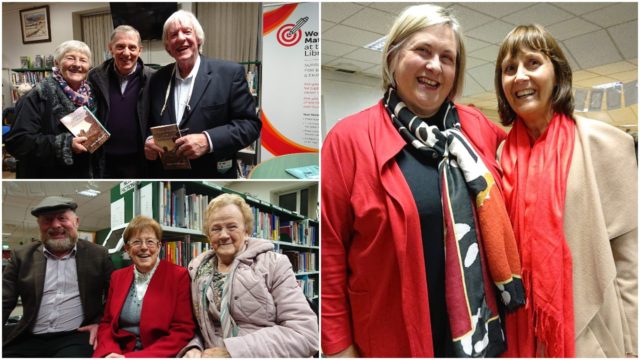 Poets get away with murder. Arthur Broomfield certainly does.
In this age of oppressive political correctness Arthur takes poetic licence and stretches it so far beyond its limit as to defy physics.
In an era of suffocating self-censorship, for fear of causing offence, perhaps poetry is the last bastion of real free speech, or free surreal speech, as the case may be with Arthur Broomfield?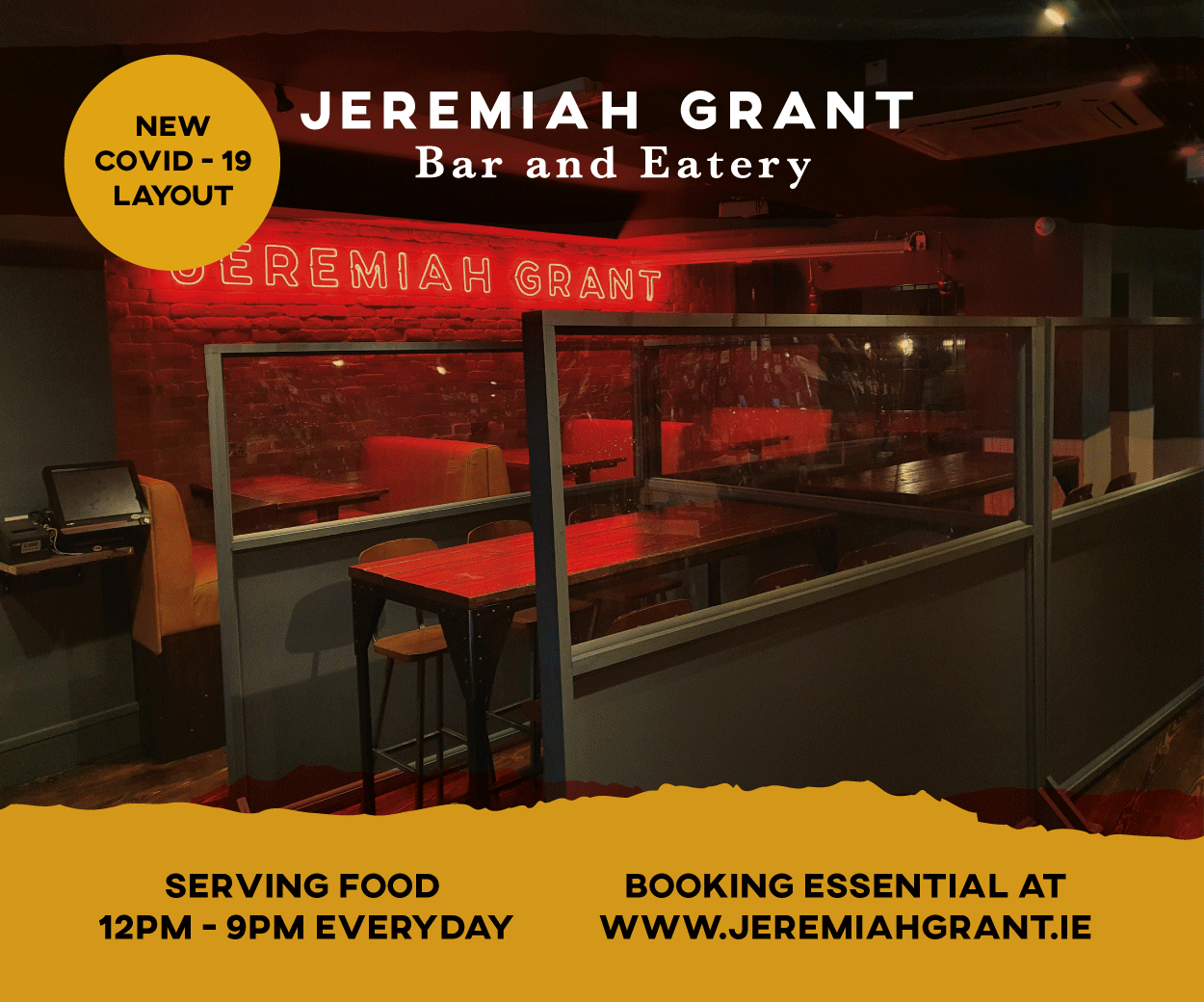 If you were to say, even think, much less put them down in print half the stuff that Arthur floats in his poetry you'd be arrested, or even worse, stoned to death on social media. Express the same ideas in the stanzas and iambic pentameter of verse, well then, that's fine, it's art.
What did the poet have in mind? Arthur gives us leave to take our leave, or even to take it or leave it, for it's not always about the meaning, he suggests. While words, language are the only things that are real but if you find no meaning, well then just sit back and enjoy the imagery.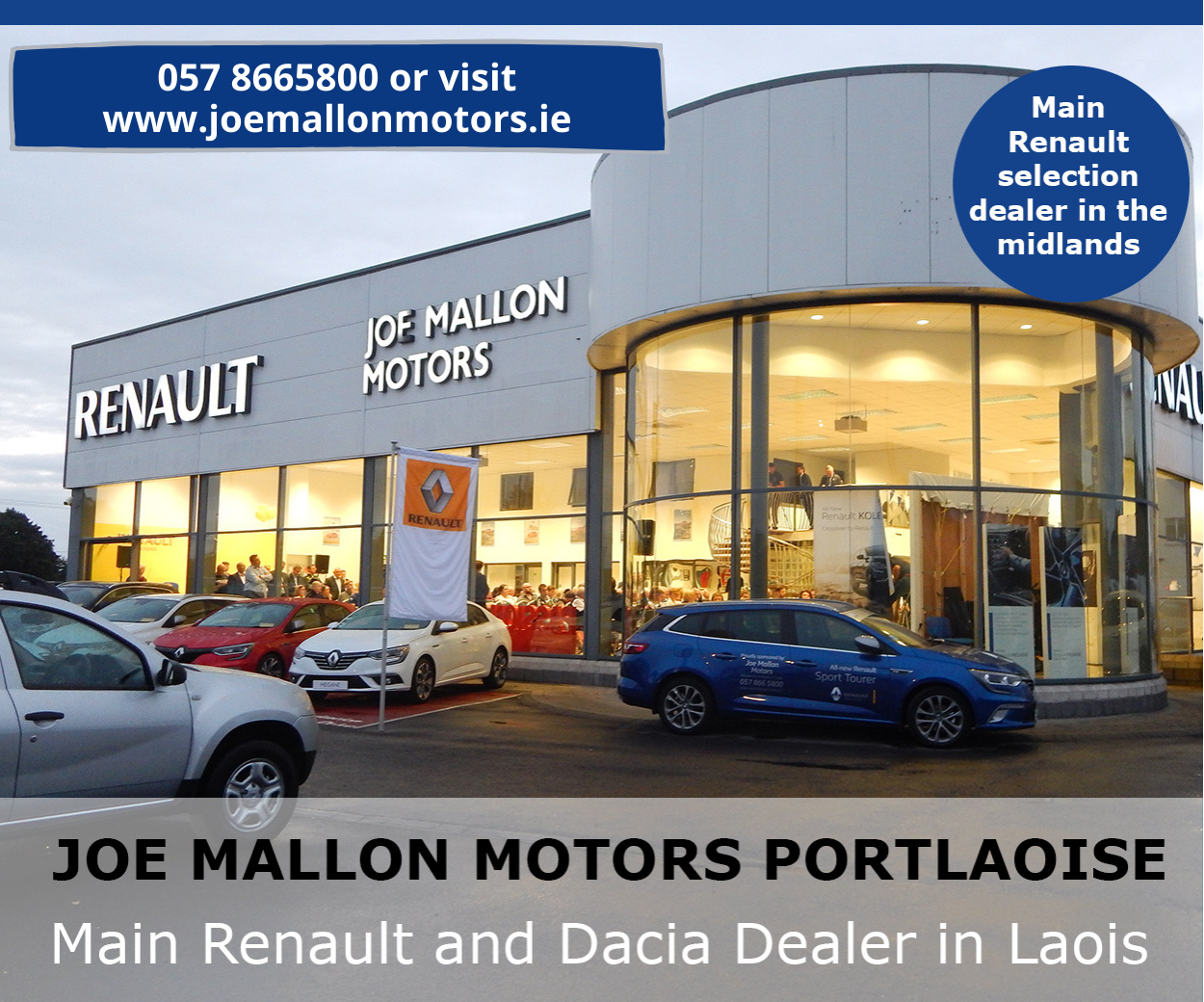 And so it was in Portlaoise Library of all places that the subversive Ballyfin poet was let loose to cast his spell, sow his seeds, stir it up.
It was Frank Parker of the Laois Writer's Group who said that if he had to sum up Arthur in one word, he would say, 'subversive'. Arthur went and spoiled it all by uncharacteristically agreeing.
'The Giant's Footsteps at the Rock of Dunamaise' is Arthur's seventh book, following hot on the heels of his previous collection, 'Cold Coffee at Emo Court'. The Ballyfin author and Beckett scholar's first foray onto the literary landscape was in 1993 with a book entitled 'When the Dust Settles'.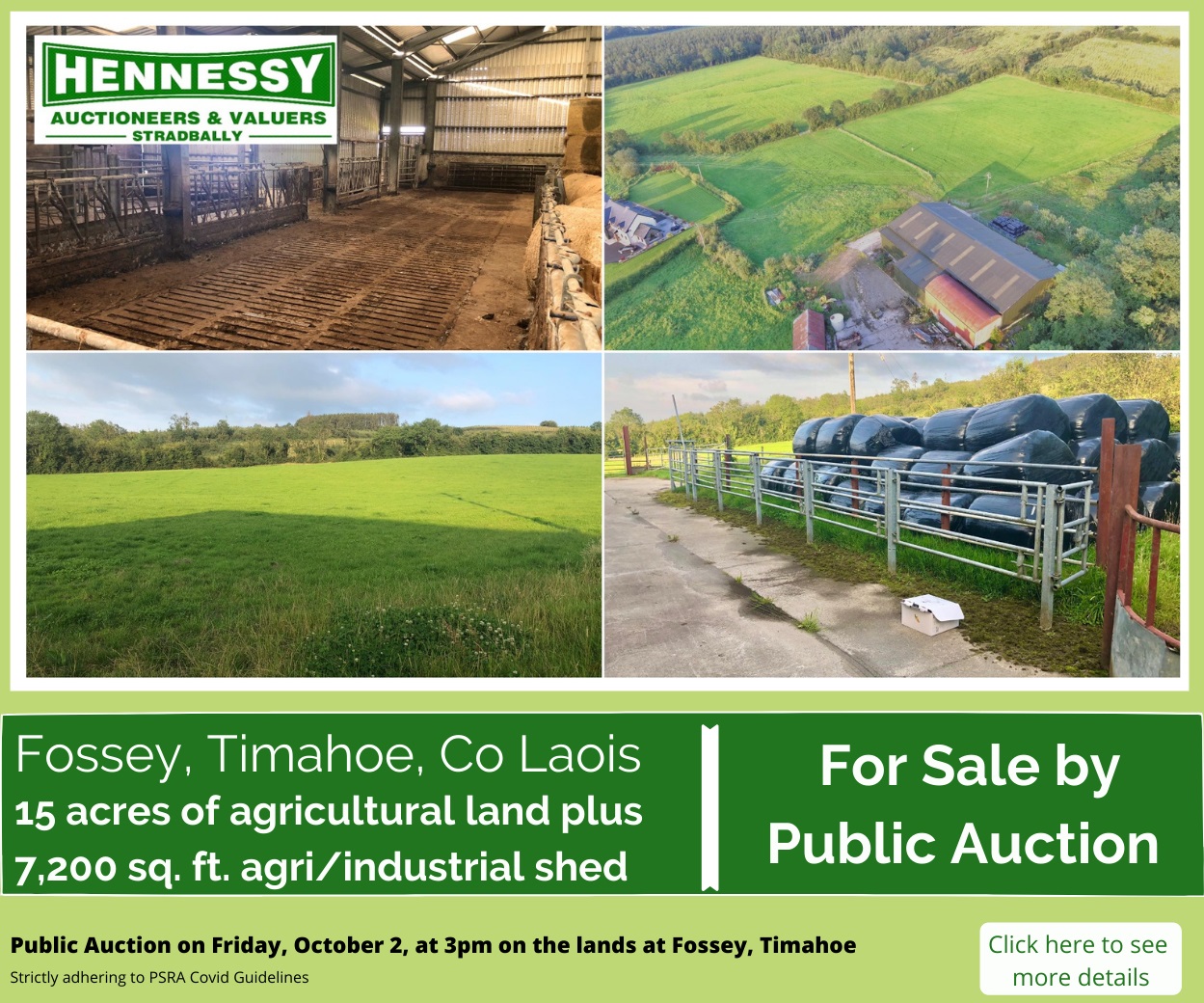 At his latest launch Arthur maintained that his first book, the one with the picture of a bullock on the cover; his take on the use of clenbuterol, an illegal growth promoter used by some farmers and more commonly known as 'Angel Dust', in the Irish beef industry, saw him ostracised.
Arthur's view is that the dust still hasn't settled on that one as he has "never really been forgiven after drawing the ire of the political, media and literary classes" here. That is certainly one side of the story and whatever about forgiven, never to be forgotten.
Arthur, however, revels, relishes even his part as an outsider, an outcast, an outlaw facing up to the establishment, who have been unable to hang him out to dry as he continues to give them the two-fingers or one-fingered salute depending on the humour he's in.
As he read a selection of poems from his latest collection we shared an insight not only into his witty, incisive and very often self-deprecating musings but also got a glimpse at his methodology. He has not just honed his creativity and crafting of poetry over the past 25 years but in a world where the written word has become so debased and devalued Arthur knows how to turn a book or two, so to speak.
"I continue to sell my books around the country by hand, it's an art form I've perfected and my last book 'Cold Coffee at Emo Court' sold a lot of books that way, 2,200 in fact."
These days Arthur has been taken and fallen under the spell of the surrealists, he cites Hilda Sheehan and André Breton, and proposes to his fellow authors that the best way to get into the swing of a surrealist stanza is to tune into some jazz, for him John Coltrane or Miles Davis and go without sleep and fast for 48 hours. A pilgrimage to Lough Derg is mooted as a plan B.
But while Arthur explores and flirts with the surrealists for my money he's more of a Patrick Kavanagh man at heart and there is no disputing the influence of Paul Durcan on his poetry either.
As evidence I offer, 'October Evening Clonreher' a turn I believe Kavanagh would be proud of and the undisputedly Durcanesque, 'Eamon De Valera Had A Twenty-Four-Inch Cock. As risqué and all as the suggestive title may be, I deign to mention it here on the grounds of pushing back against the tide of self-censorship but more particularly as Arthur read it with some gusto at his book launch without provoking a single blush, much less a walk-out. The audience didn't even bat an eye.
Indeed it was 'October Evening Clonreher' which more stirred some discussion when from the audience, Mountmellick's Margaret Bradford sought answers as to the route of the original rail line between Portlaoise and Mountmellick, the poem having a renewed resonance in view of the latest campaign to have the rail link revived. There was mention of the tracks running from the Manor Road in Mountmellick down towards Paudge Ryan's farm to Duffin's cross and Broomfield's farm but alas no one was much certain beyond that as to how it tracked onwards across the bog to Portlaoise.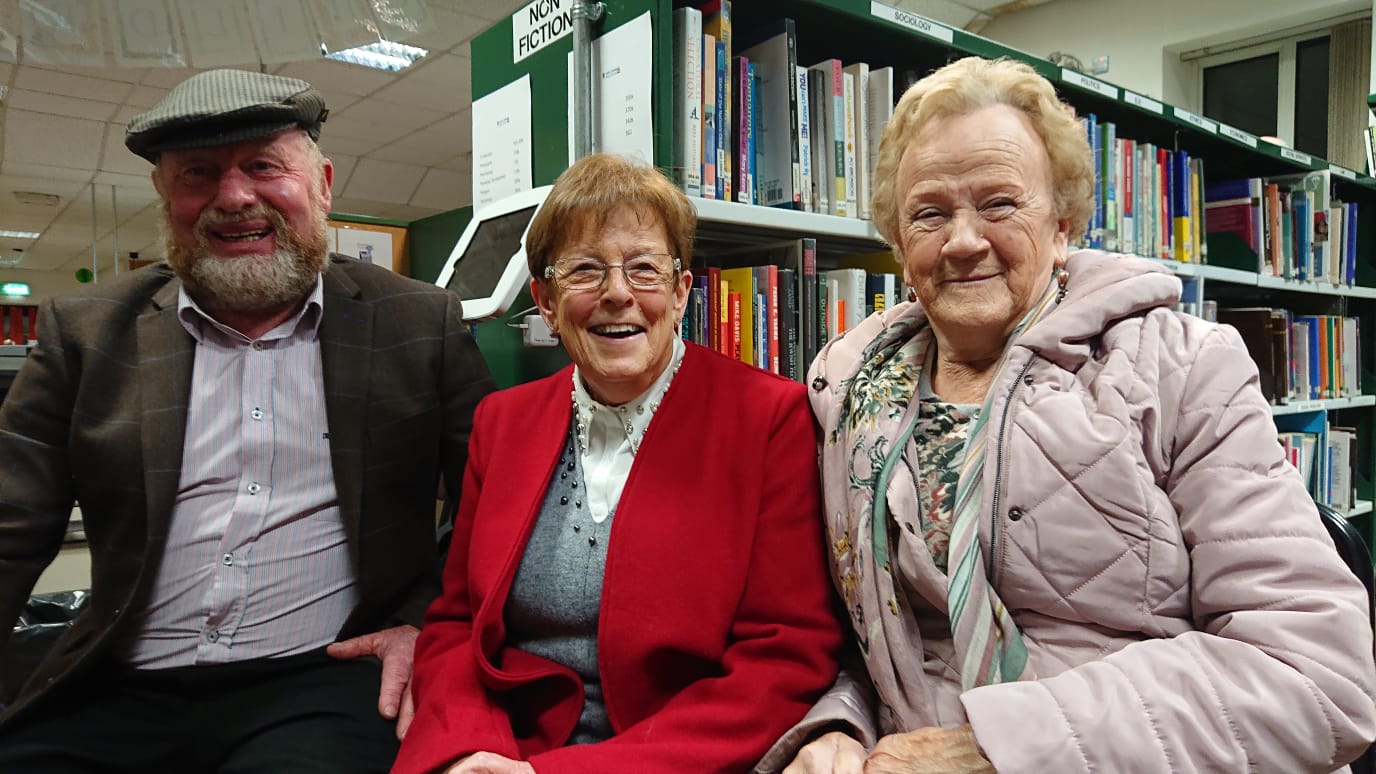 It's worth here to give a flavour of 'October Evening Clonreher' as it celebrates a child's eye view of the beet harvest. As for the opus on Dev and his anatomy, well, this is as far as I go, you'll have to buy the book and check that one out for yourself.
October Evening Clonreher
The sky hung high above the silent moon
beyond Venus and Duffin's Cross
It was time, before The Archers
and 'Radio Newsreel',
to run across the yard
towards the horse field gate,
past the sleeping hens, the hushed ducks,
the munching cow house and hay-filled haggard
teeming with countrified rats and mice,
themselves fulfilling the narrative that made them,
each believing in its particular
subterranean crevice,
to clutch the tingle from the expected,
the cameo appearance of the beet train,
peforming its drive-on part
to the chug chug impromptu
of cymbal clashes regulating belches of steam
and hissed acknowledgements of love to an audience of one,
staged to a backdrop of glittered stars
in Mrs Delaney's field.
Keeping it real for certain was invited singer, Paddy Fitzpatrick, a fellow Ballyfin man who gave warmly received renditions of two of his own ballads, 'Conlawn' and 'Highway Departed', taken from his debut recording, 'Slieve Bloom Sean Nós'. Paddy is to feature in the RTE radio documentary series, 'Songs in My Head' presented by Ann-Marie Kelly on Radio One on Sunday, December 1 at 7pm.
The evening wasn't over yet though and for honours there were impromptu readings from two other Laois Writers Group members, Sheelagh Coyle and Declan Molloy.
In his acerbic recitation of 'An Aunt's Wedding' Declan Molloy exorcised his demons but still hadn't forgiven an aunt of his for attempting to press gang him into being a page boy at her wedding, when he was 5 years of age.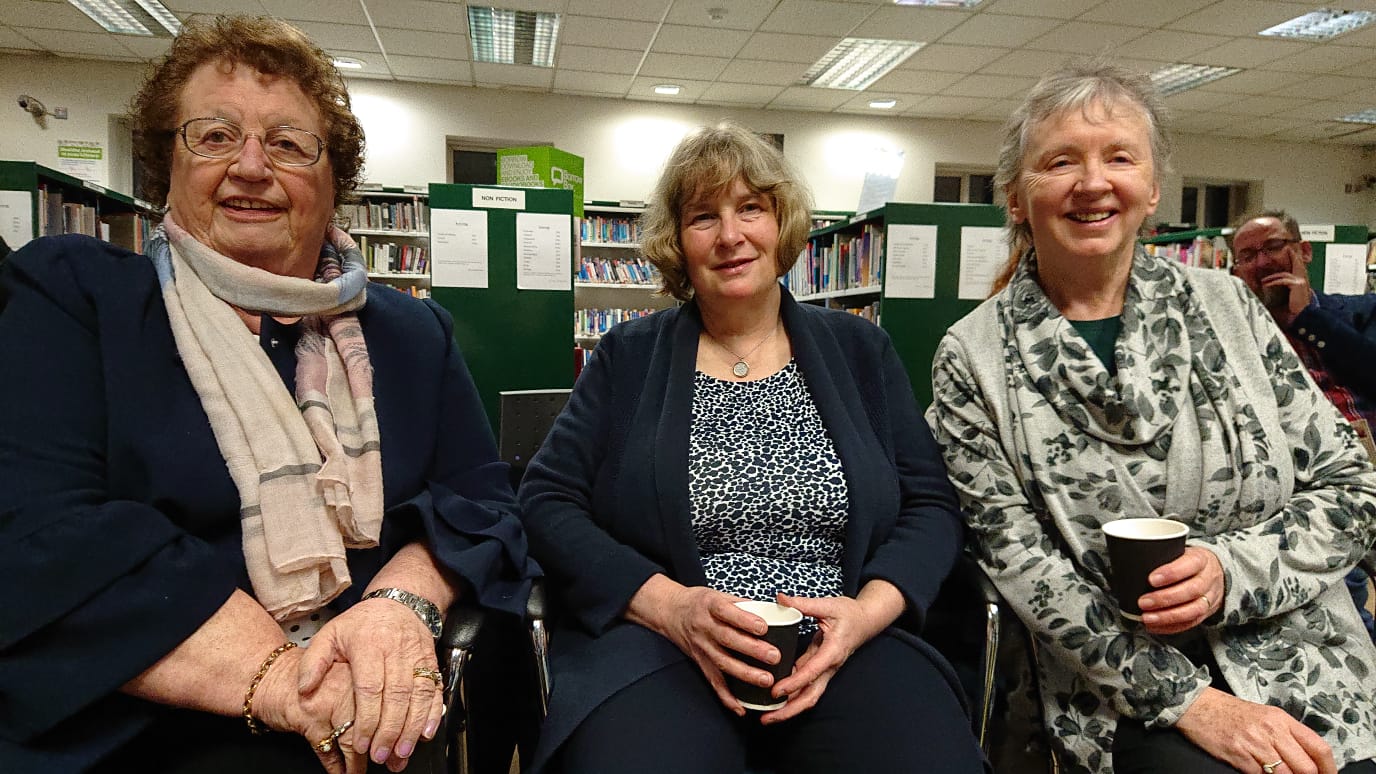 In 'Communion' Sheelagh Coyle delved into the challenges of aging, while there was an inter-generational dimension also to 'Now and Then' which contrasts the vegetables of yesteryear – carrots, parsnips, turnips and onion – which usually found their way into a soup or a stew in stark contrast to today's ragu, risotto, and ratatouille and the fashionable flavours of the day, aubergine, avocado and asparagus.
Food for thought indeed this launch as part of the Laois Leaves Festival of Writing and Music.
The Festival concludes today, Sunday at 2.30pm with an event entitled, 'Ballintubbert, A House Full of Characters', at Ballintubbert Gardens and House and St Bridget's Church. Tickets are €25 and there may still be a few left if you contact Dominque on 087 3127639.
Arthur Broomfield's poetry book, 'The Giant's Footsteps at the Rock of Dunamaise' is €13, published by Revival Press and available in All Books, Lyster Square, Portlaoise.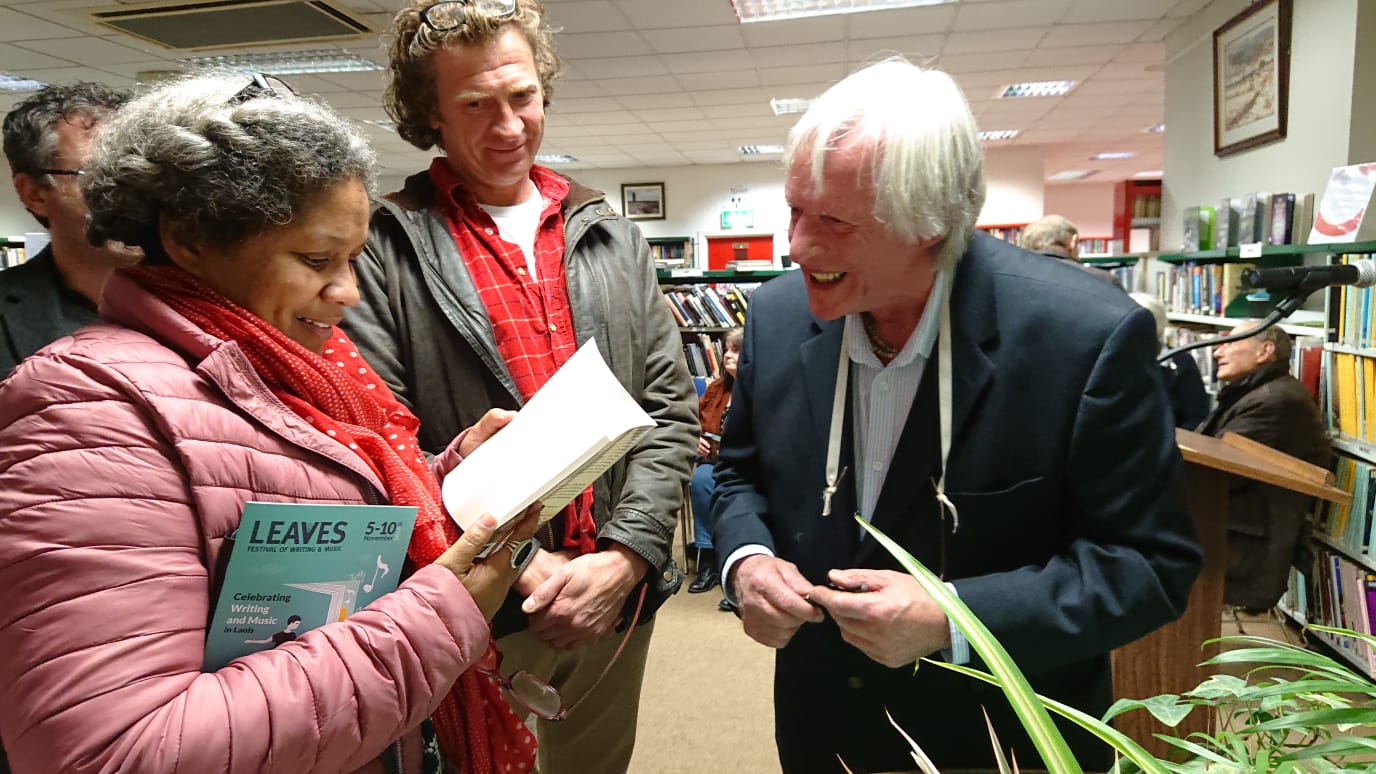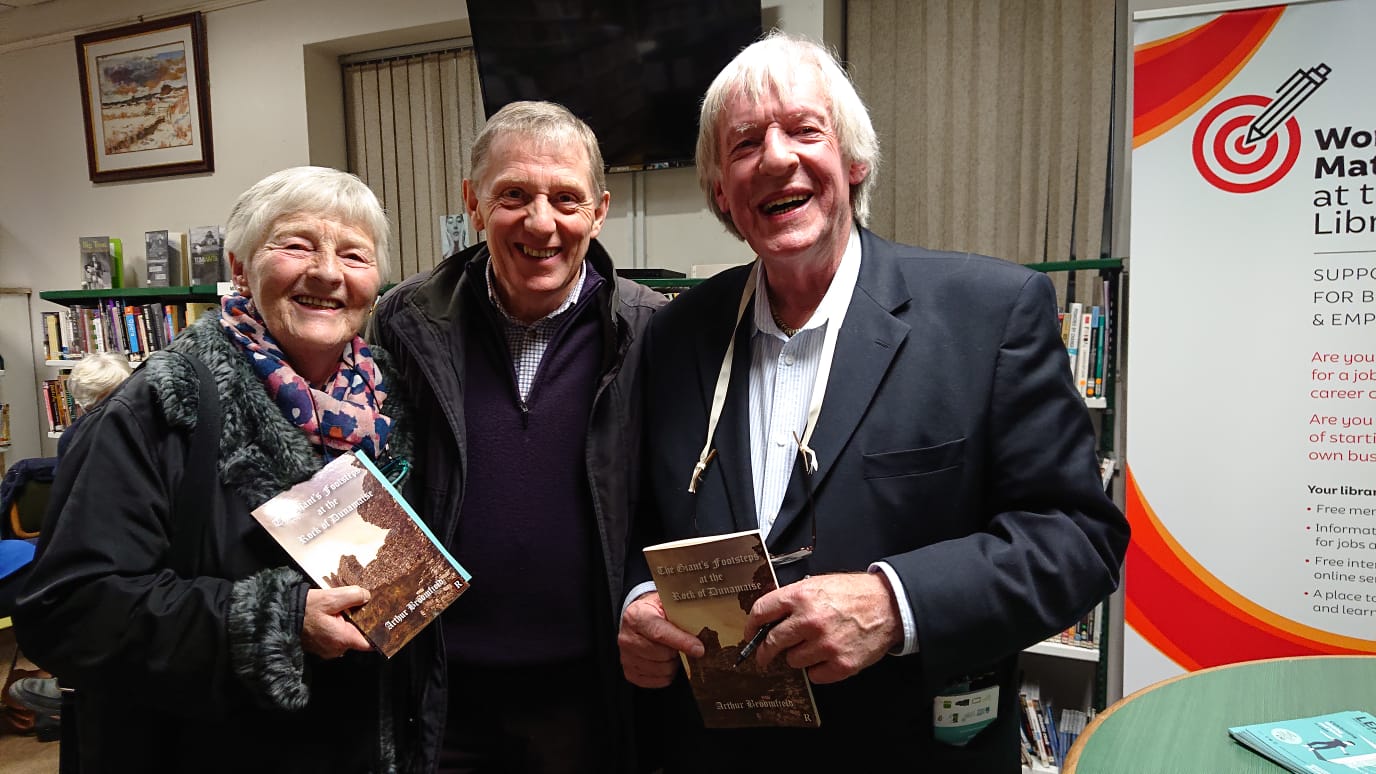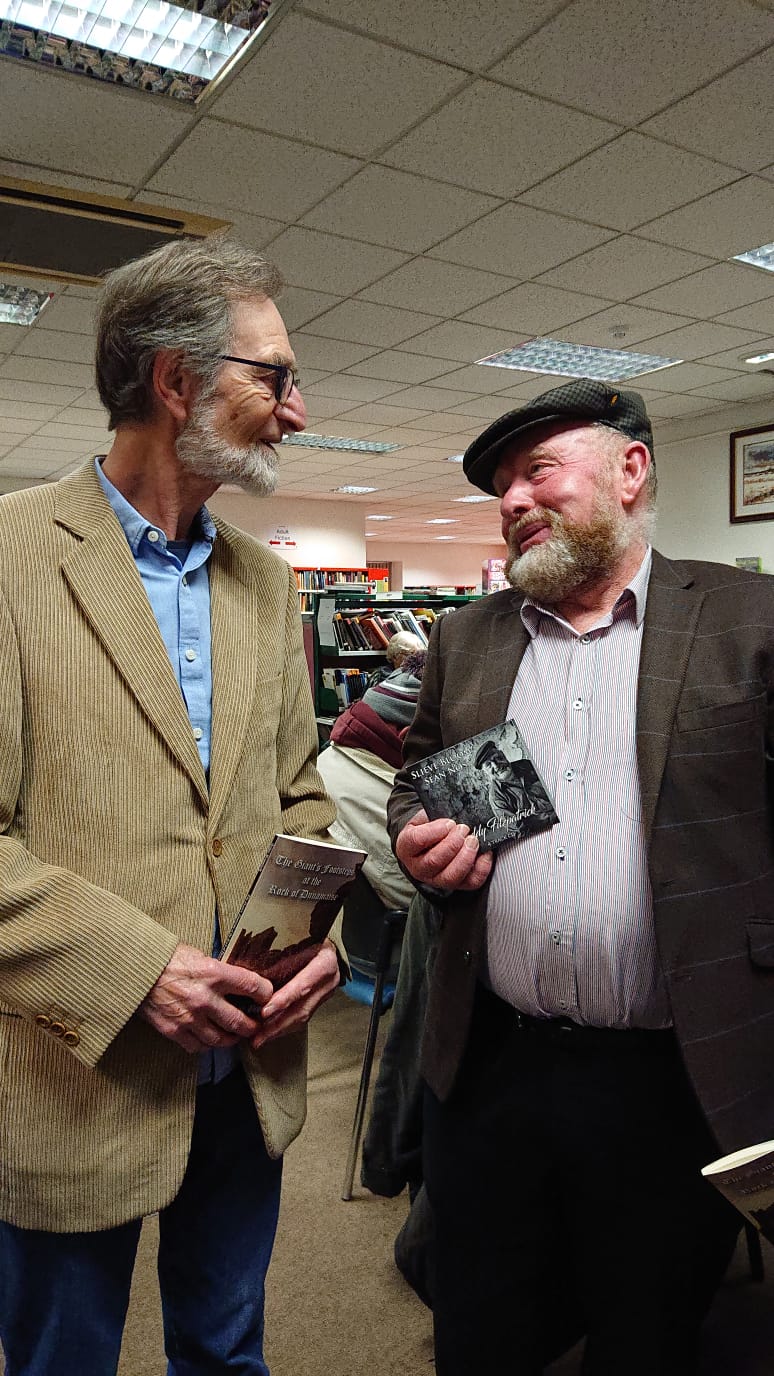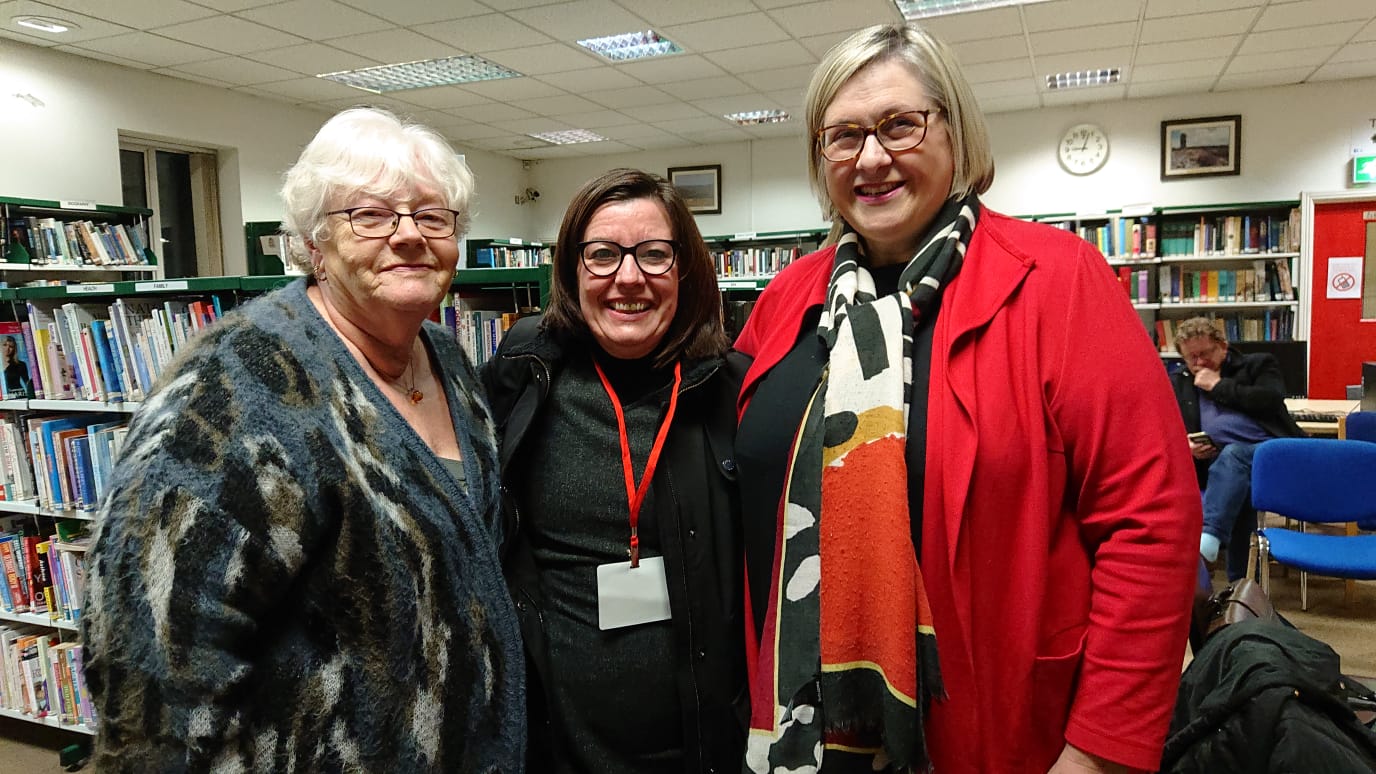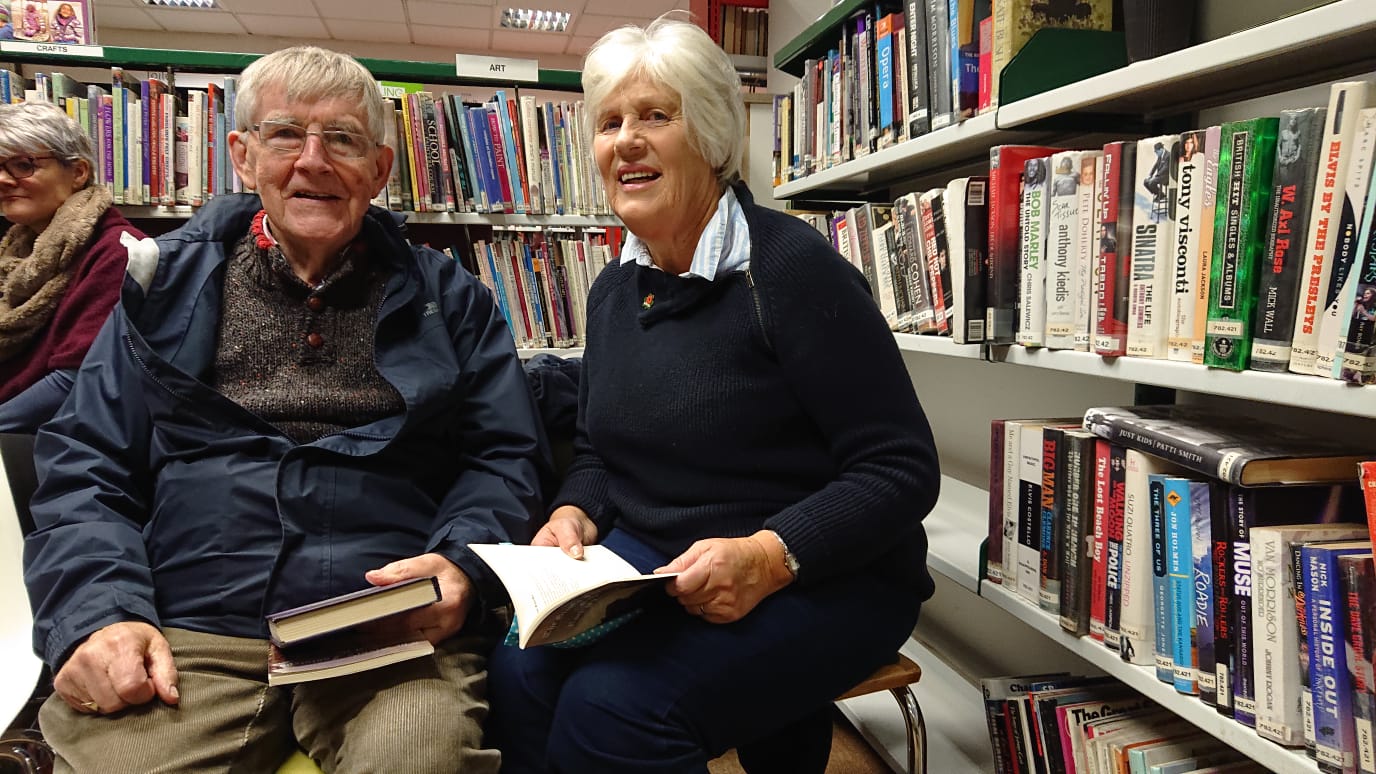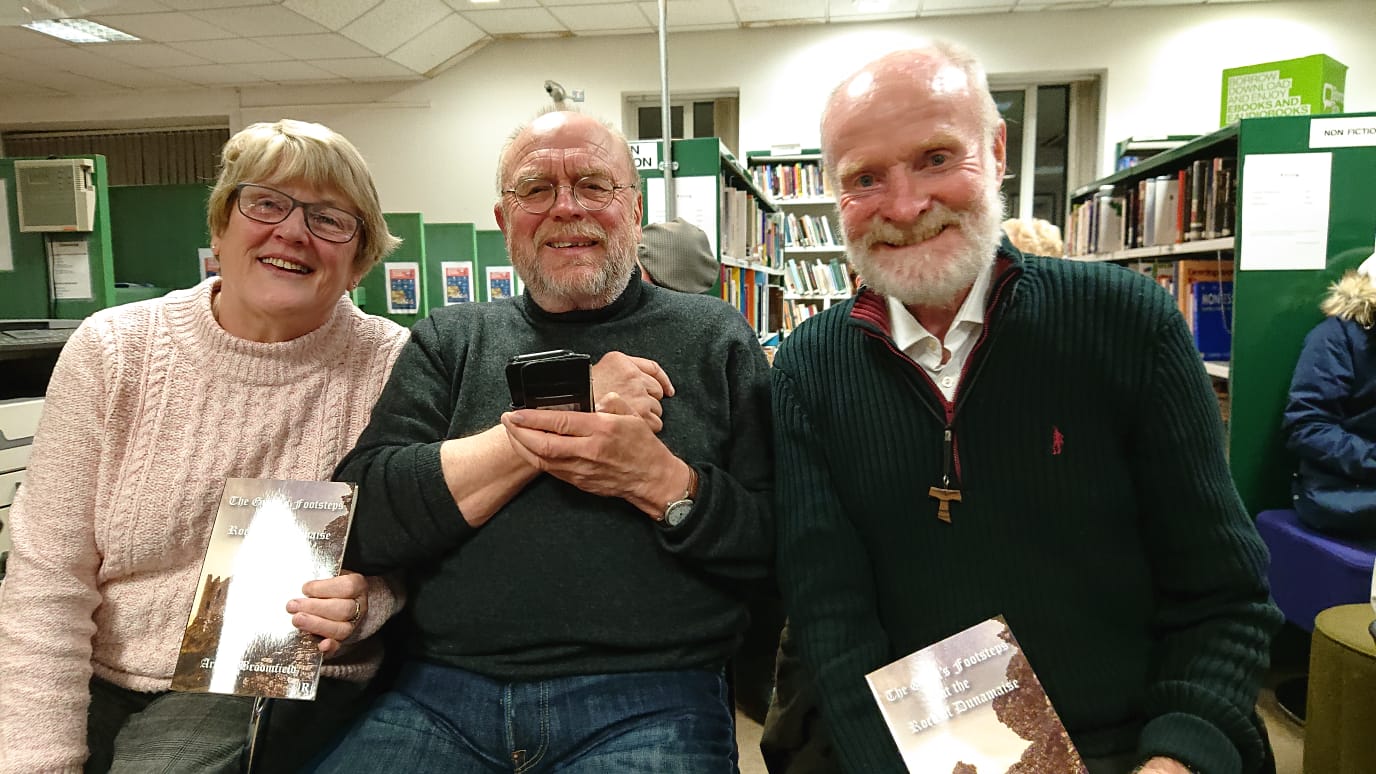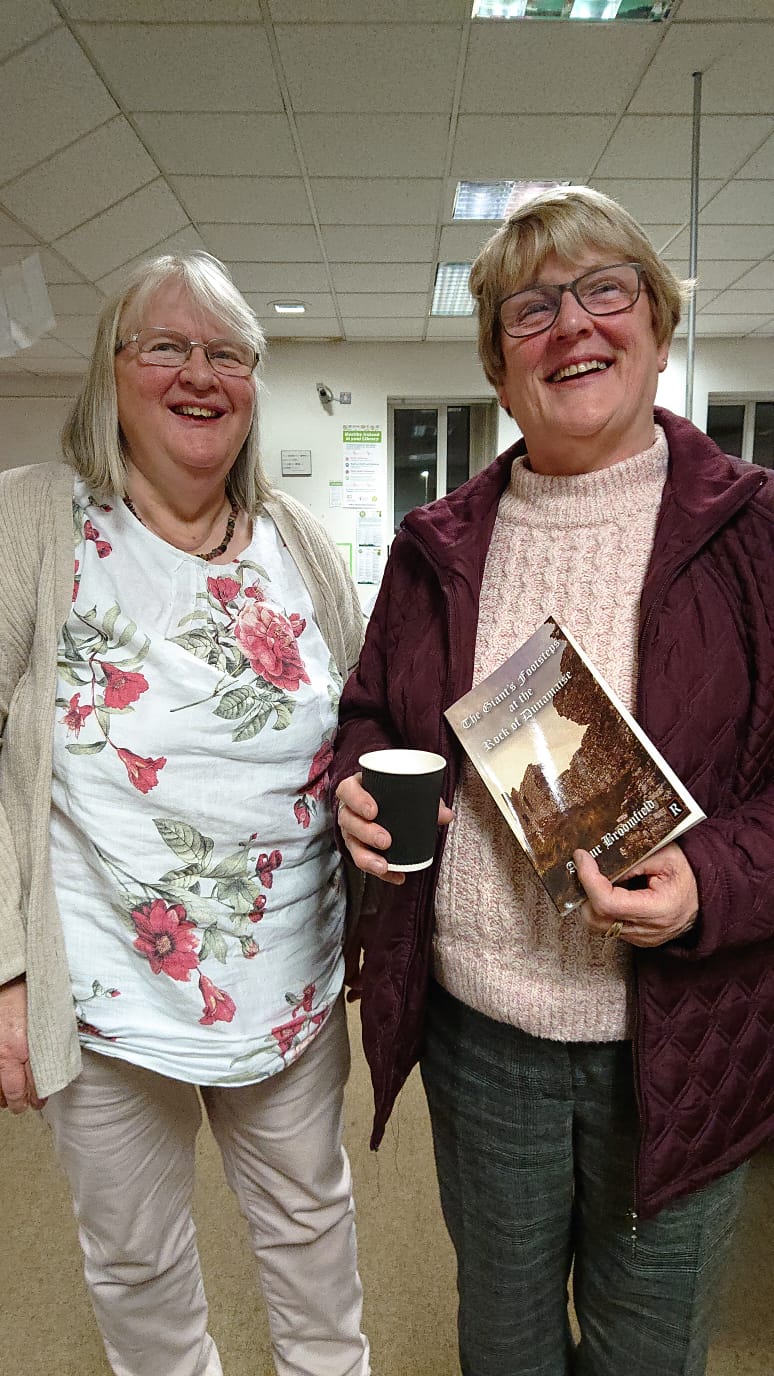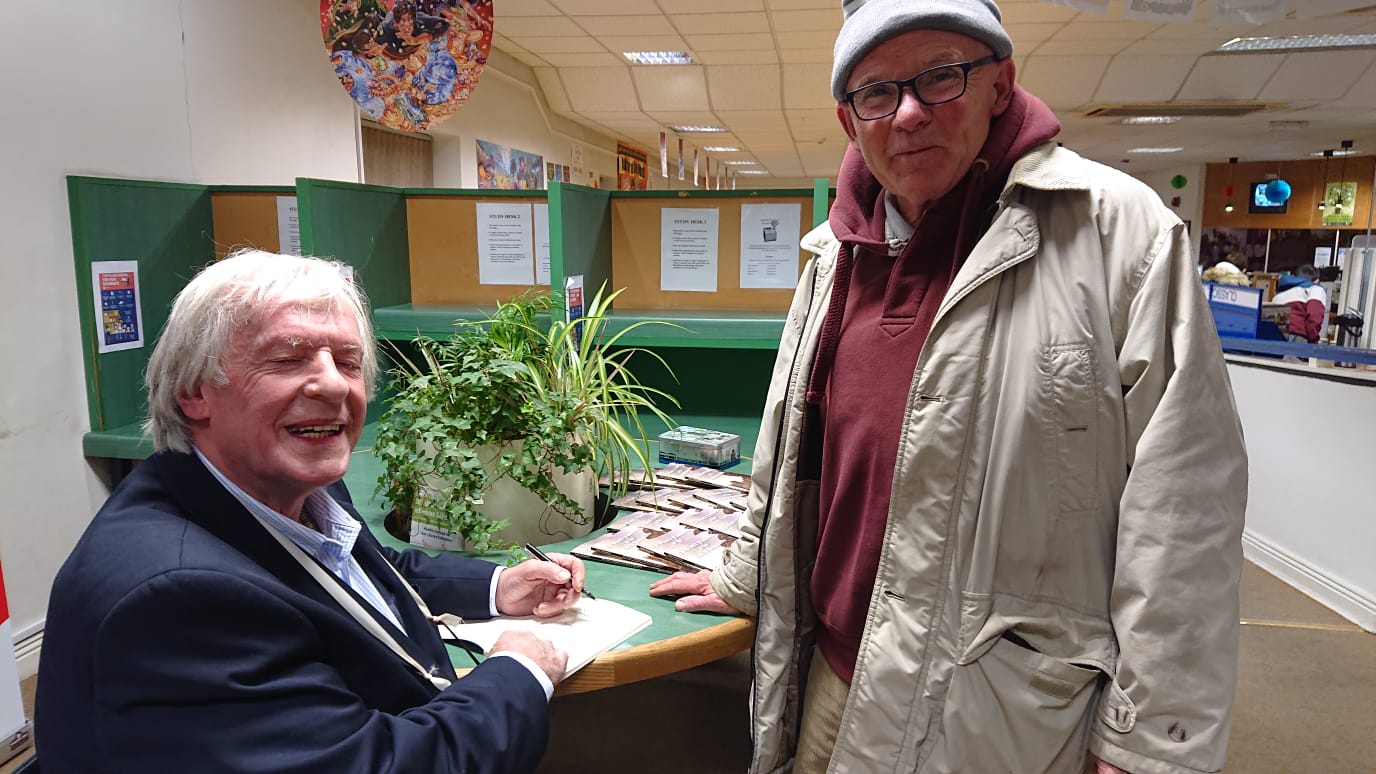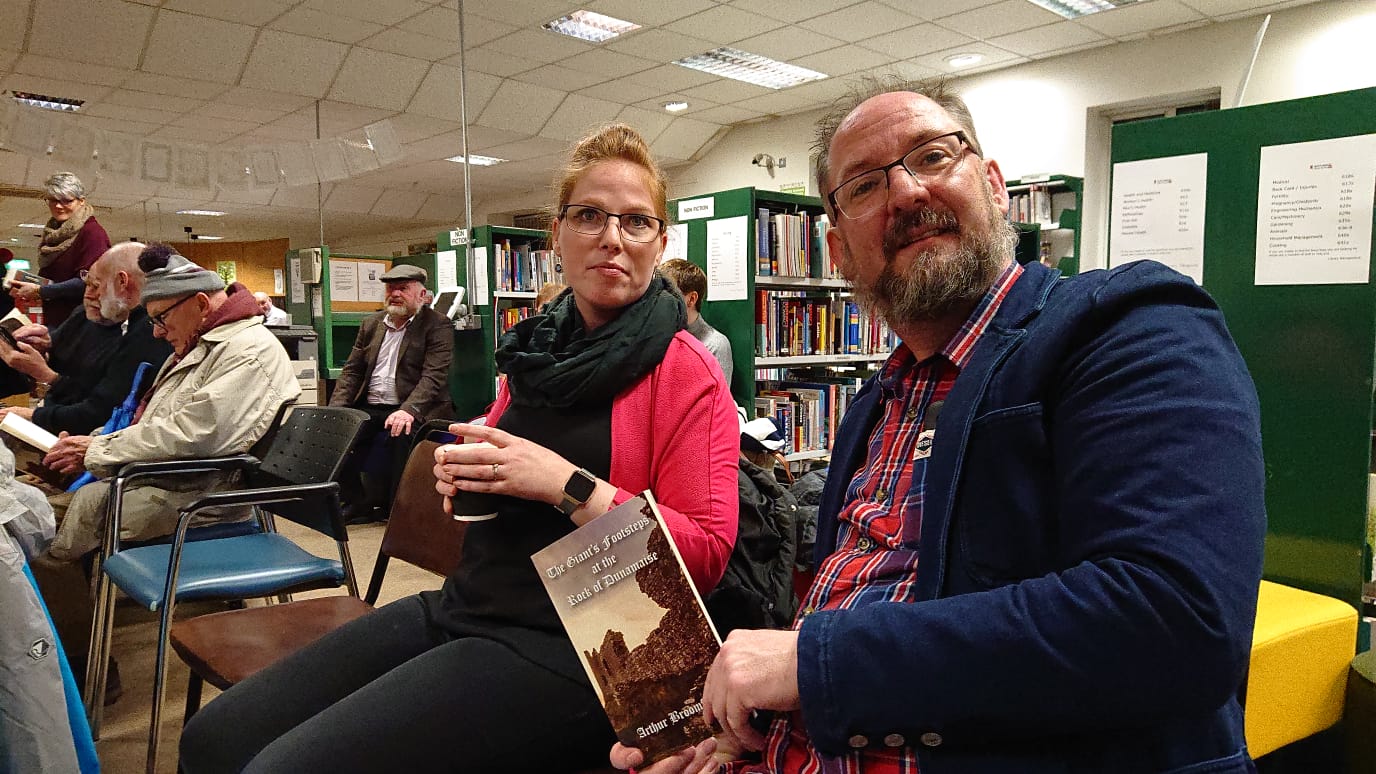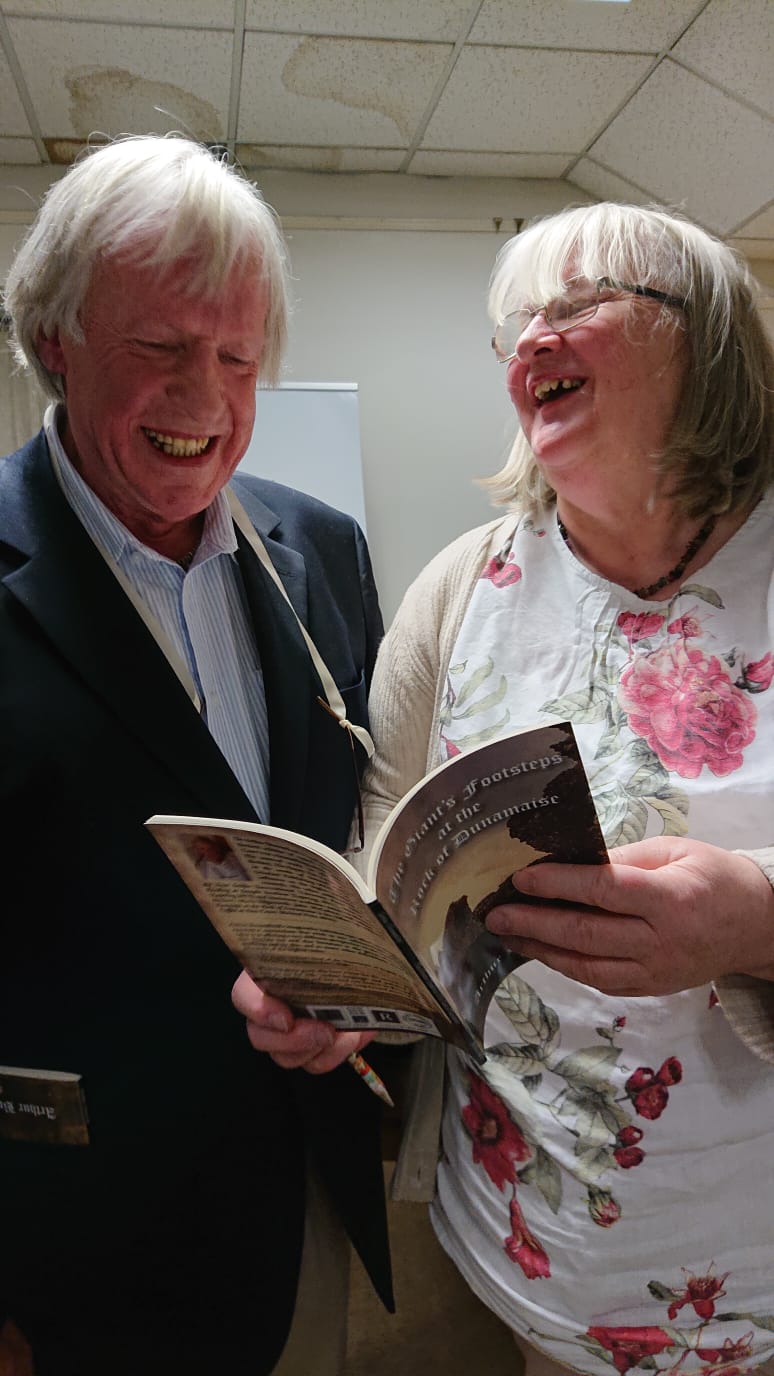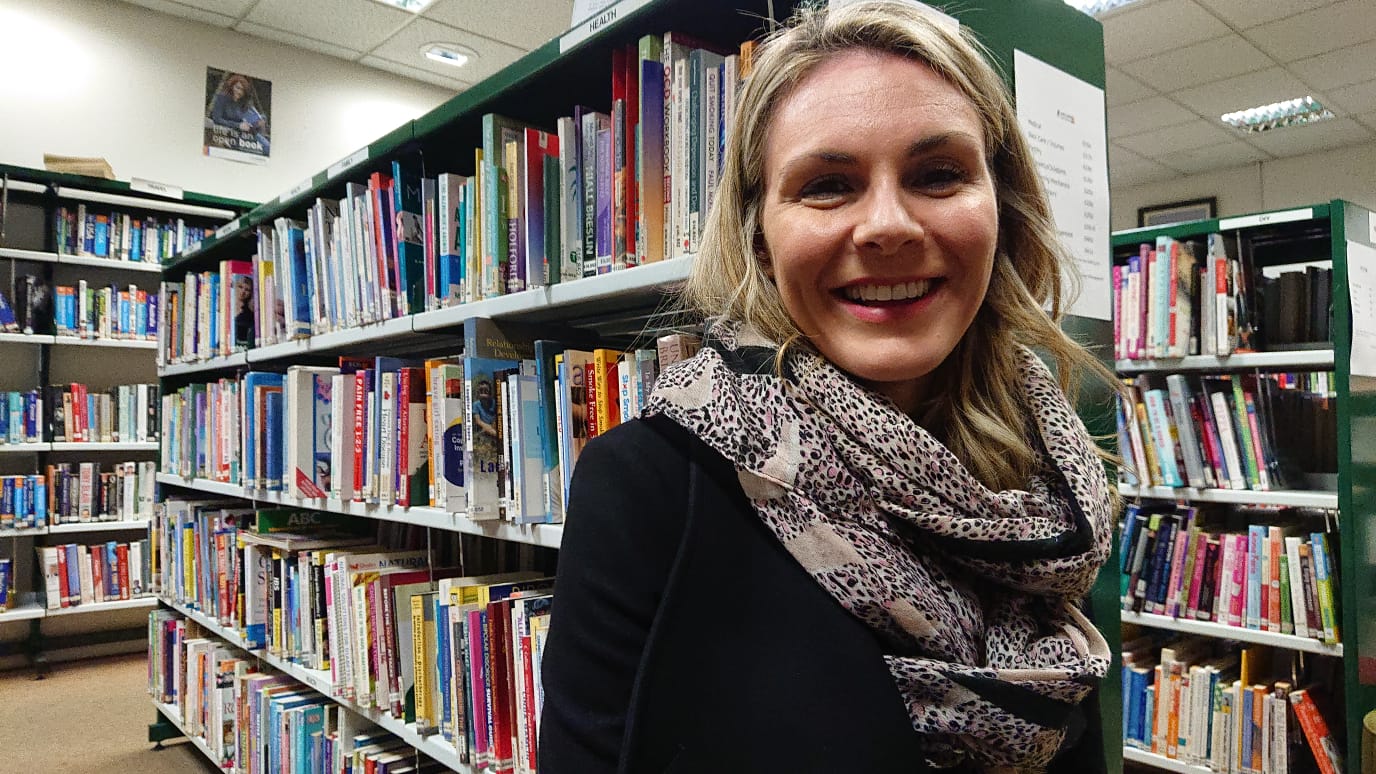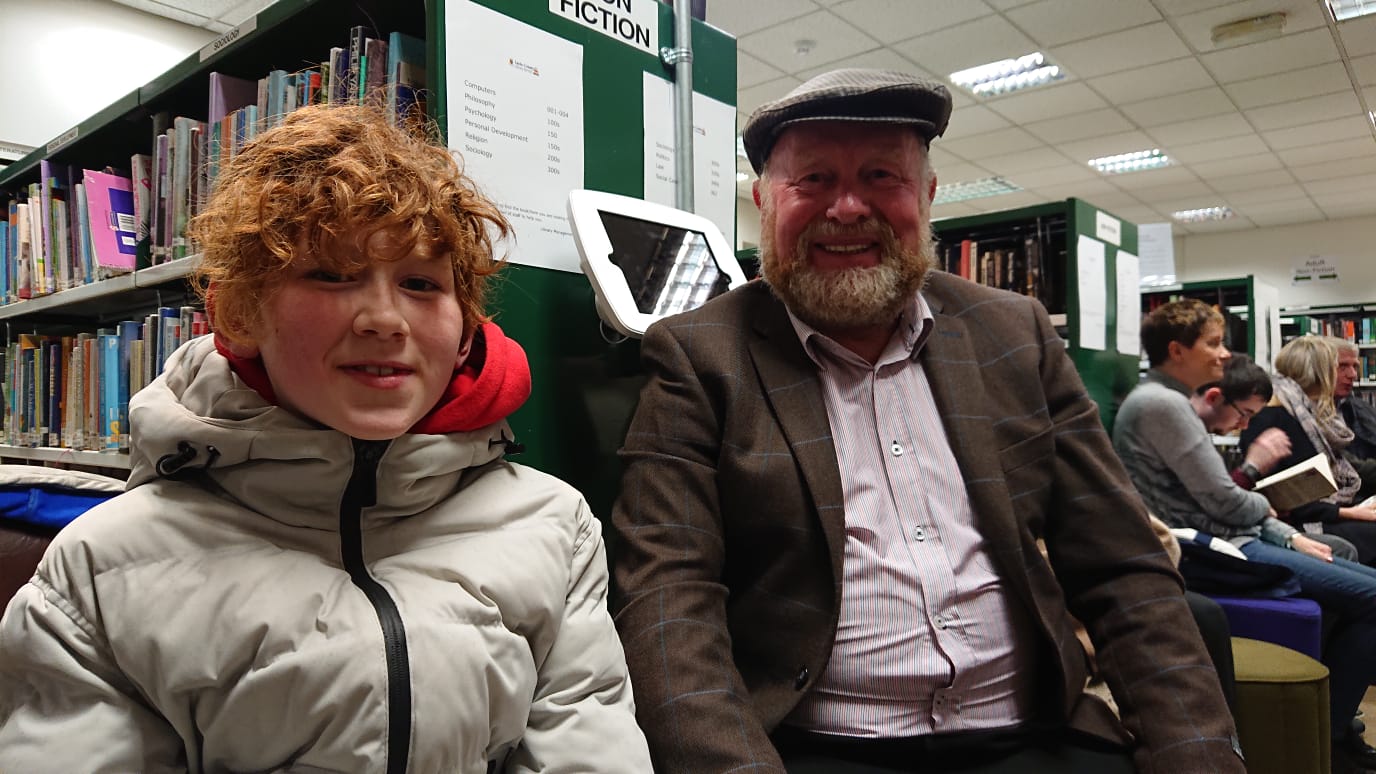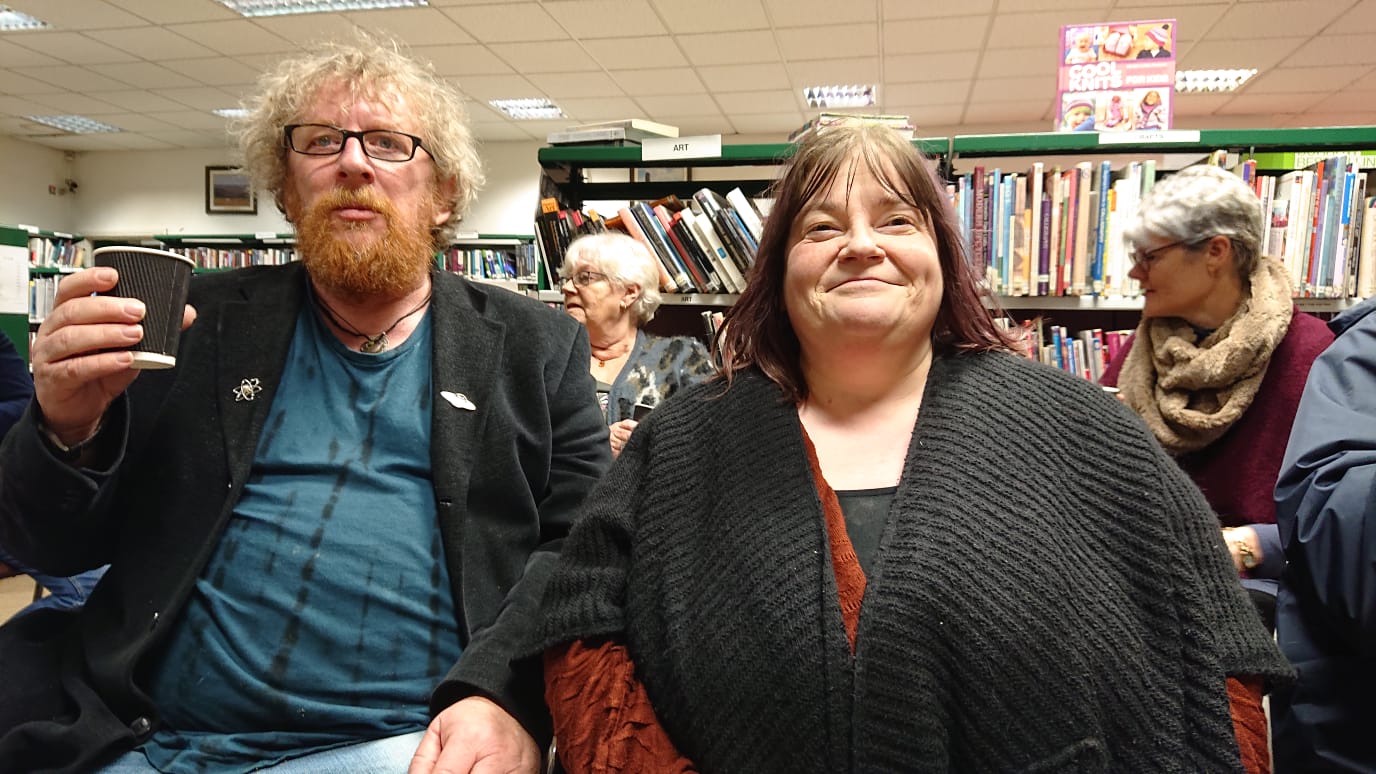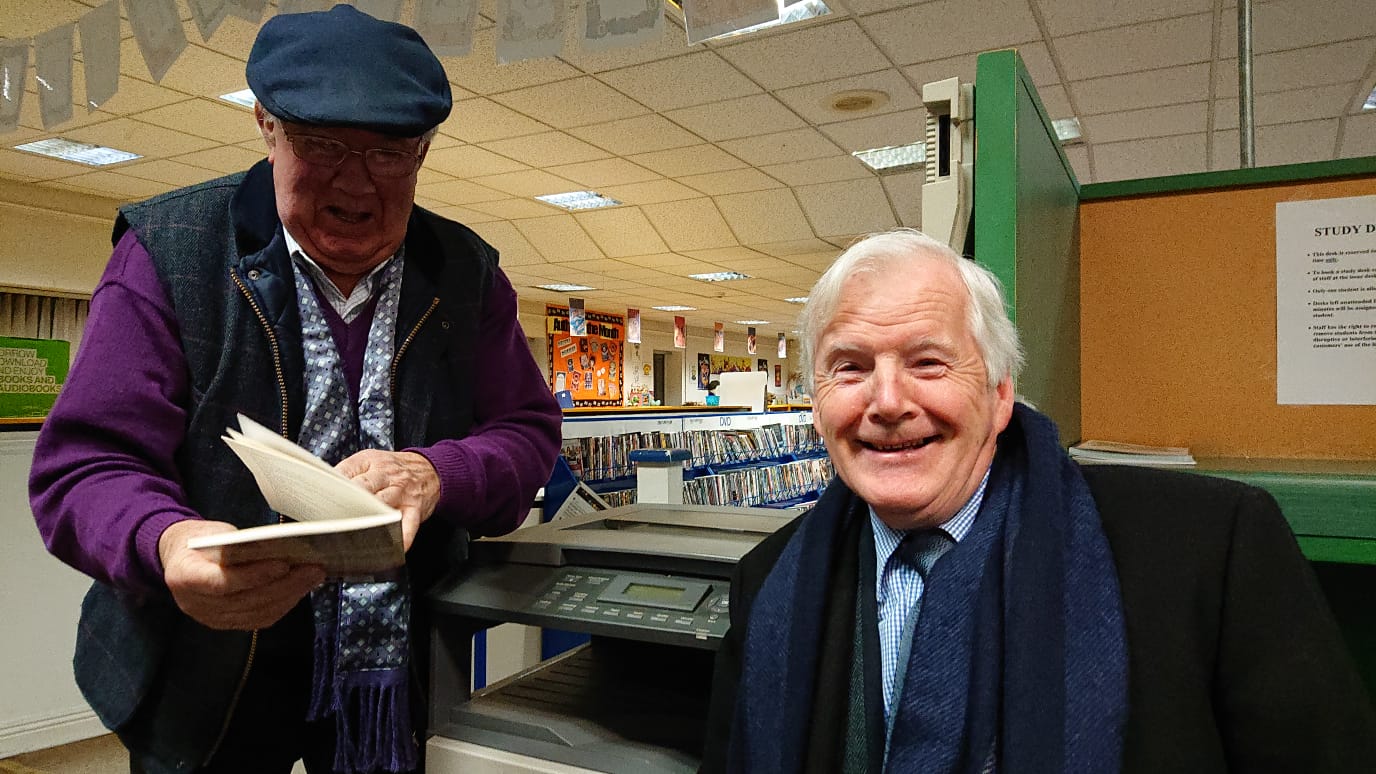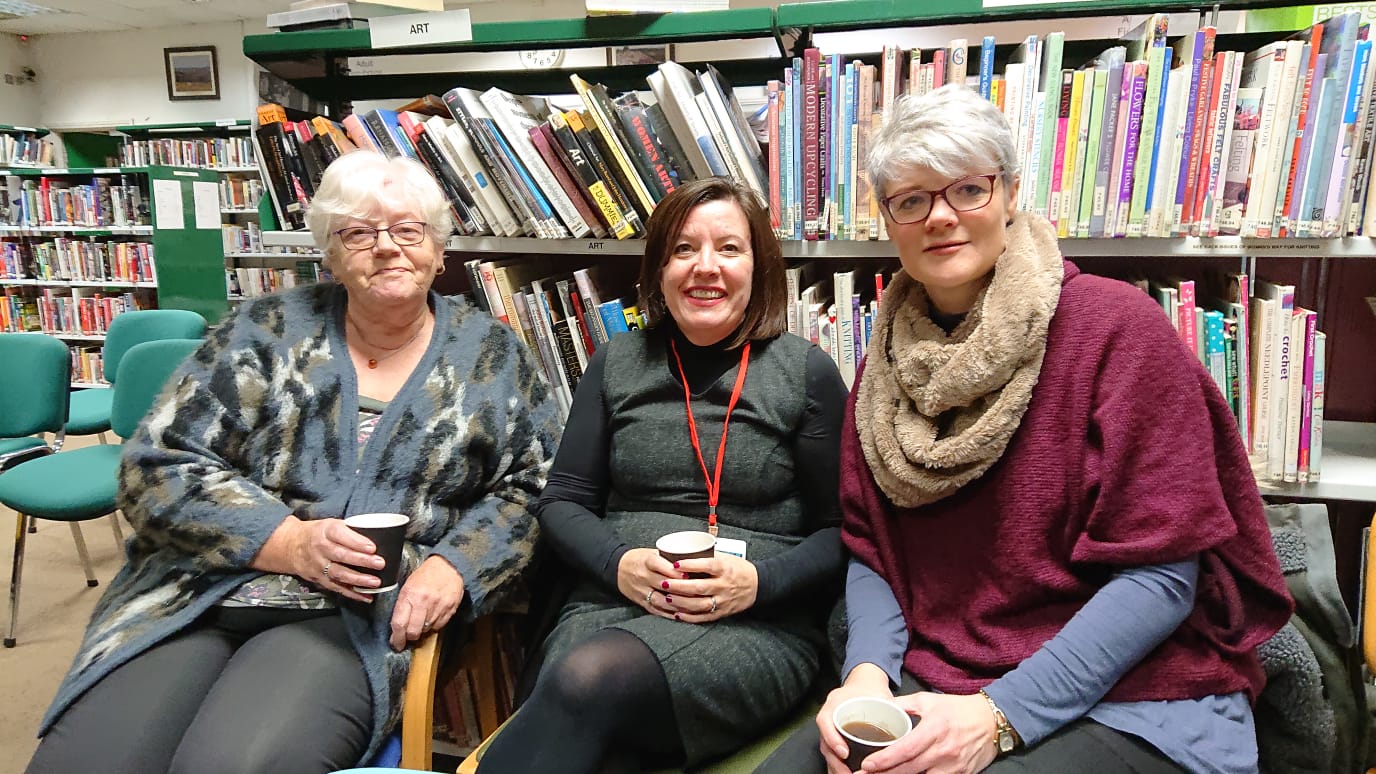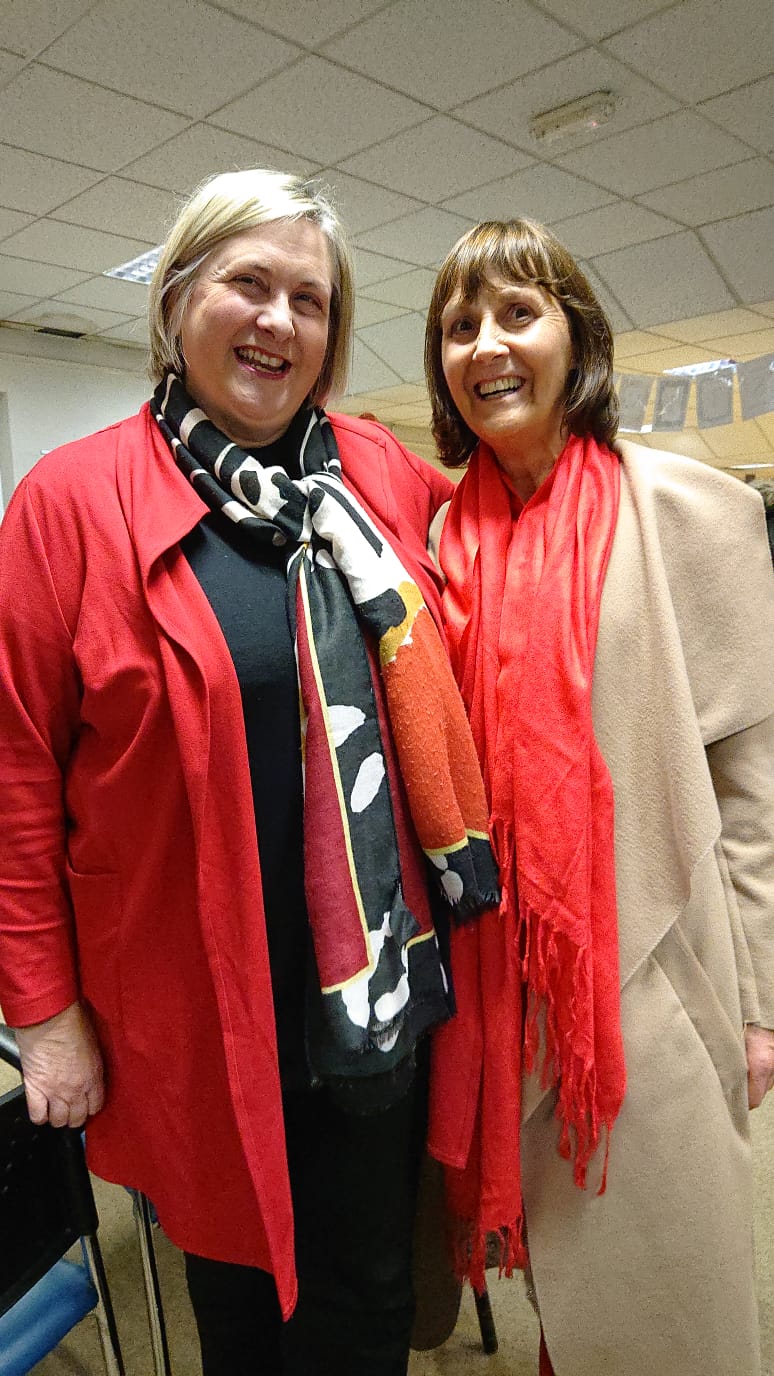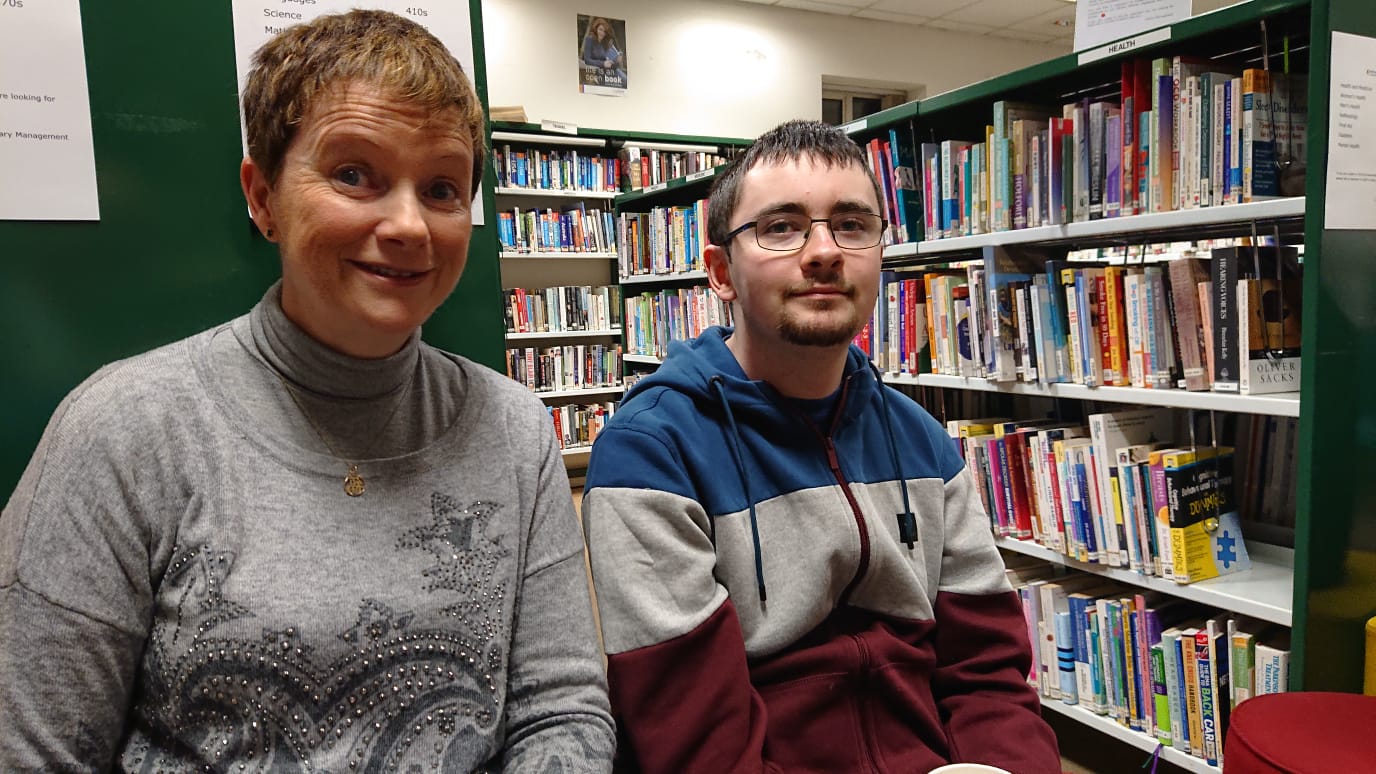 See Also: Pat Critchley all set to launch his new book, 'Bruno'