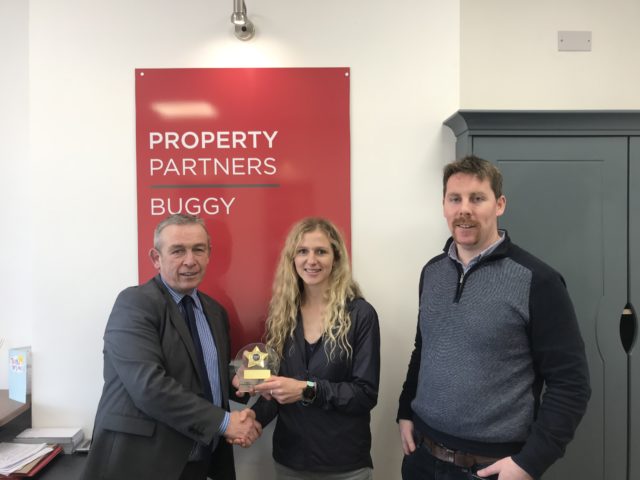 Athletics star, Mary Mulhare, was the worthy recipient of 'Sports Star of the Month' as she picked up his award in Property Partners Buggy.
The award honours outstanding individuals in local sport on a monthly basis presented by Tommy Buggy in partnership with LaoisToday.
Mary came second in the Ladies Senior National Cross Country race in Abbotstown last week and she will represent Ireland at the European Athletics Championships in Lisbon at the weekend.
The win was Mary's best national result and given her sheer excellence, she is the worthy recipient of the awards.
Speaking about her result at the weekend she said: "This has been the goal. I've been working towards it the last two years.
"It's just such a nice feeling. Even with 100 metres to go I knew I was in second and I couldn't stop smiling coming into the finish.
Having come just behind Olympian Fionnuala McCormack and just over the line infront of Fionnuala's sister, Una Britton, Mary certainly made her mark and showed just how good she is.
"I know Una and Fionnula and I said to them 'this is the best sandwich I've ever been in!," she laughed.
SEE ALSO – Five President's Award Leaders from Laois celebrated at Gaisce's Civic Merit Awards Ceremony