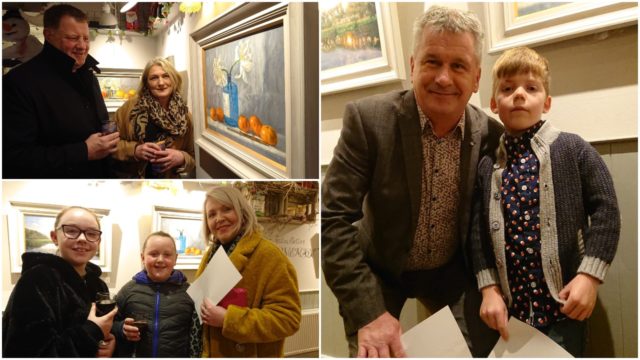 For the third year in succession the Gemma Guihan pre-Christmas exhibition has proved a winner and once again a full house and a sell-out show.
The only drawback was that such was the crowd in attendance that at times it was elbow to elbow stuff to get an opportunity to stand back and take a good look at the paintings.
And if you took too much time to mull over your decisions, well then you were going to be out of luck as the red dots signified that the competitively priced works were being snapped up.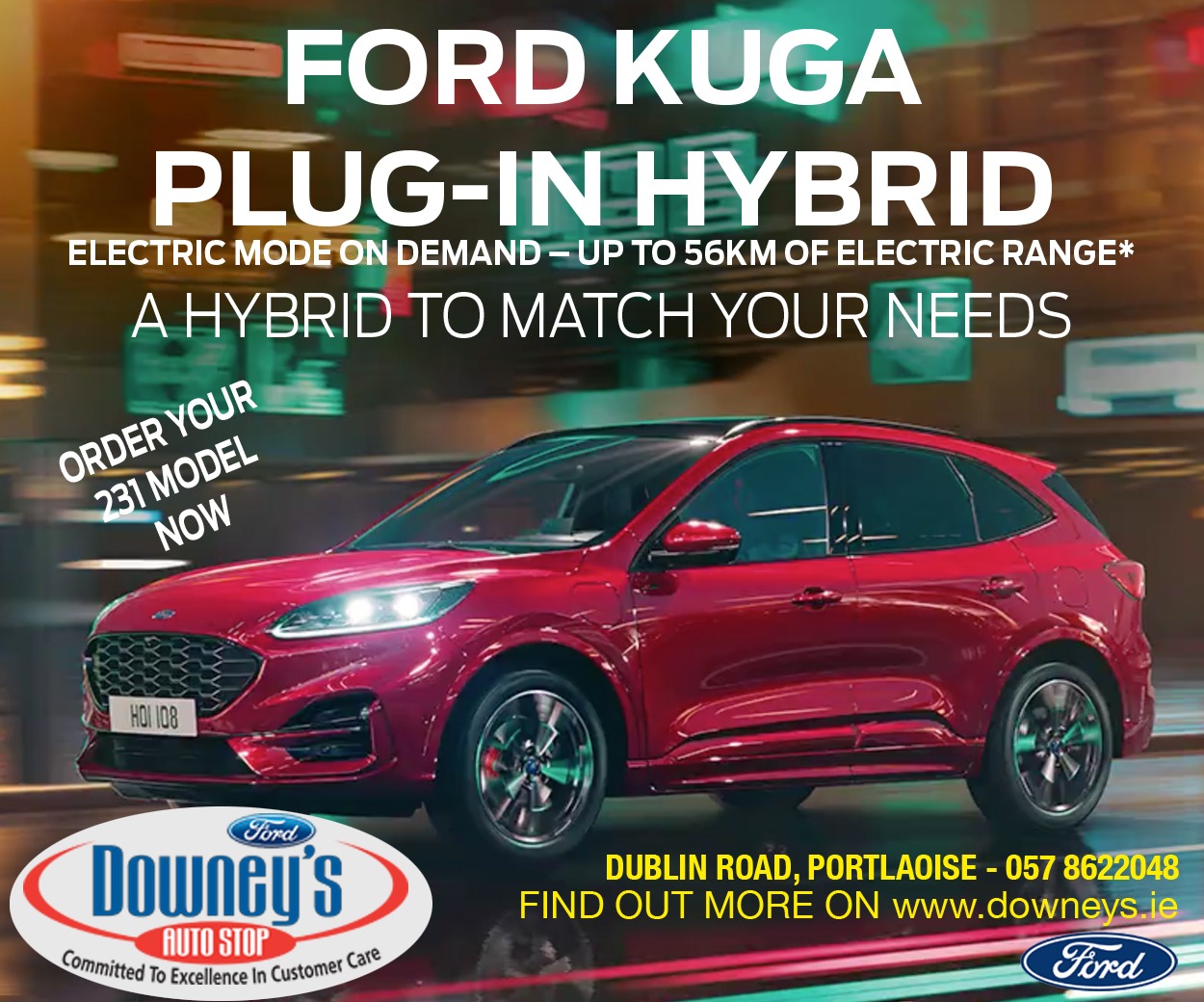 Everyone has their own favourites but there is no disputing there were some truly classic pieces in this collection of oils on canvas, which represented great value for money
Among the stand out pieces ere Evening on the Barrow, Emo Gardens in autumn, and the exceptional Early June Meadow catching everyone's eye. I think she could have sold ten of those.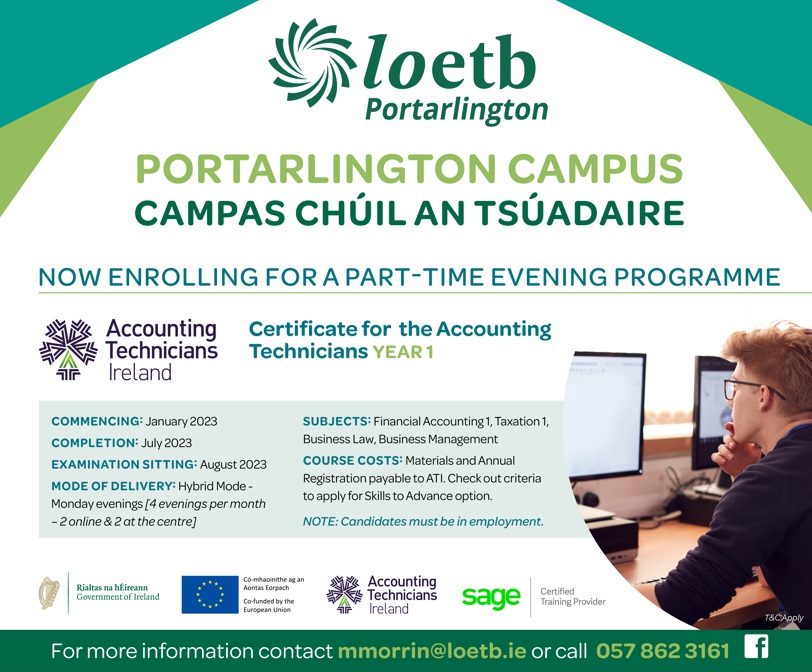 For those who may have had their eye wiped or on the lookout for that special gift which will be a talking point and fondly cherished for many a Christmas to come then the limited edition select high quality prints of some of the paintings were ideal. No wonder they were proving so popular too and business was brisk for the prints at €149, fully framed.
However, it was two still life paintings that caused most of the stir on the night, as with the other works they all came with their own intriguing background story.
'Gunpowder Blues' has more the ring of a Rory Gallagher number in its title but on this occasion it was an exquisite still life with a Gunpowder gin bottle as its centre piece. Well it too was snapped up but also threw up quite a story, as it was of particular interest to well-known former rugby international, Brian Rigney.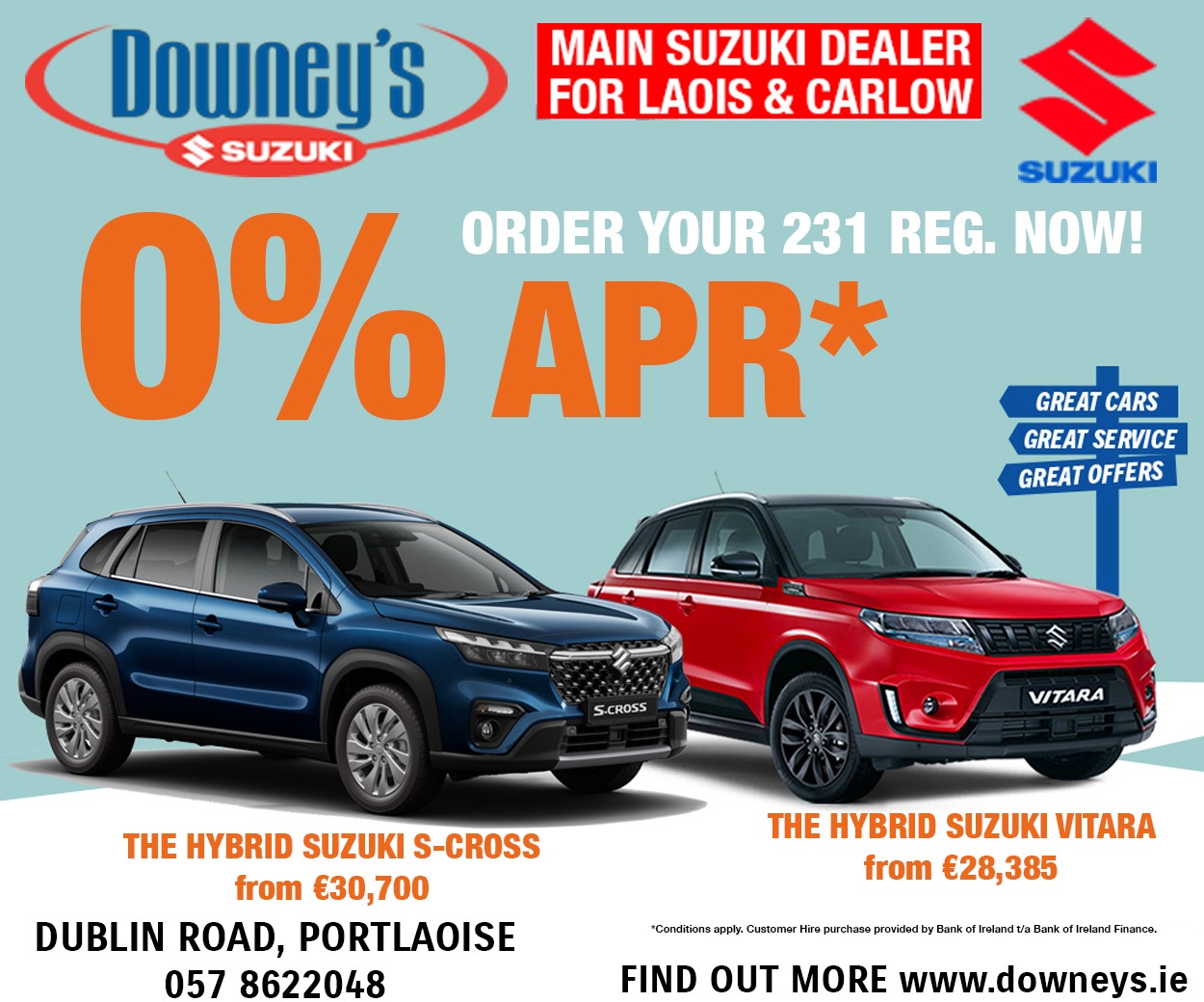 Brian has worked in the trade for a number of years and is currently involved with the sales and marketing team for the immensely popular Gunpowder tipple. Gemma was delighted to discover the local connection and for good measure Brian treated guests to generous hospitality of the distinctive gin as part of the refreshments regime on the evening.
For Gemma there was an even more important personal connection with the Drumshanbo distilled gin, as Leitrim was the home place of her beloved Dad, Mick Guihan and the destination for many a family trip.
Of course there were well selected wines and scrumptious canopies in the cosy and inviting setting of The Pantry with Gemma singing the praises of the intrepid duo of Mark and Ladonna for all their support and only-too-willing-can-do approach to making the entire event such a success. Then there were those nibble sized tempting cakes to die for…
If that wasn't all too much of a sensory overload that was even before rock star artist, Mark O' Neill got going. More stories and trips down memory lane as Mark, a long-time friend and colleague of Gemma's goes right back to the days when they shared a studio space in Killeigh as they were setting out on their artistic quest.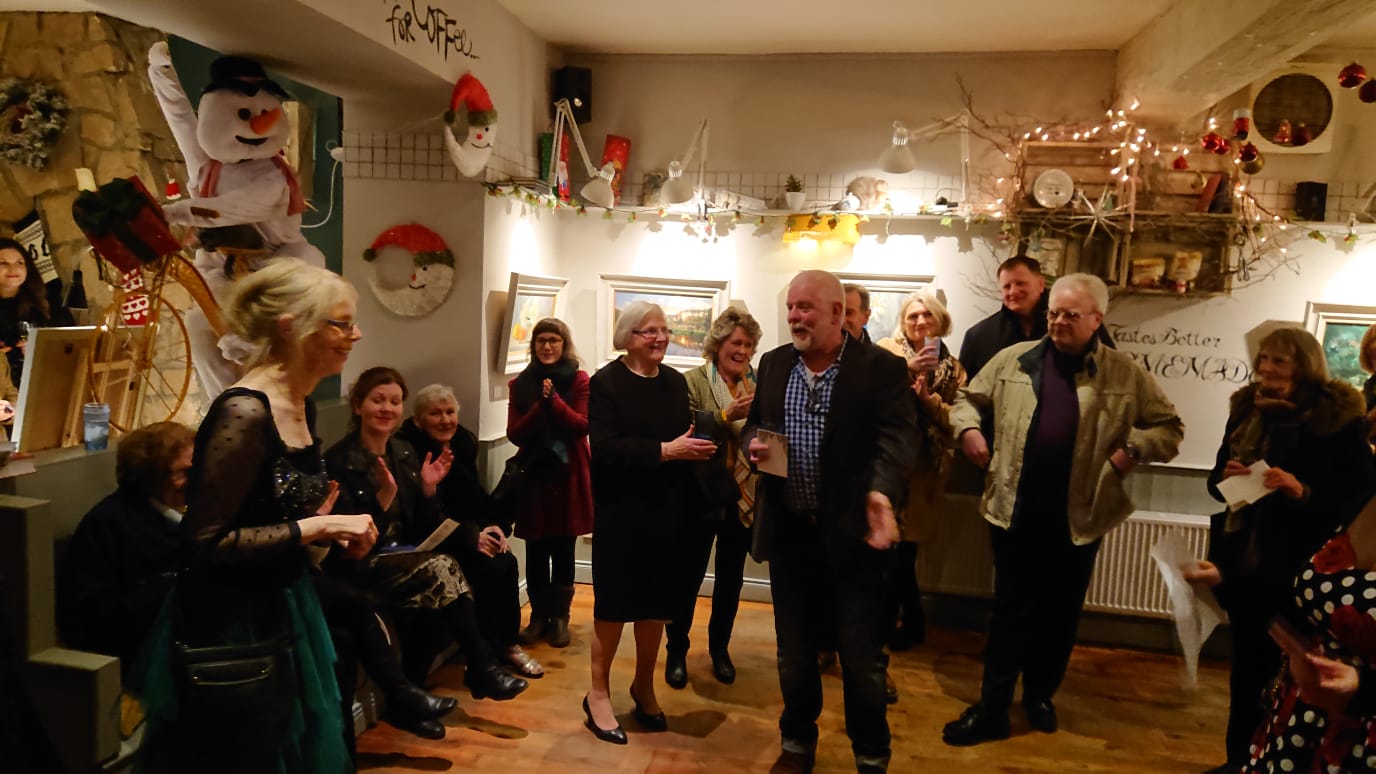 A lot of water under the bridge since then and a lot of red dots demoting another successful sale too as Mark delighted with some curious and hilarious insights into the road they have travelled.
Of particular interest though was his ability to give a trained and talented artist's take on the intricacies and technique of the works on exhibit. It's not always you get treated to that kind of detail and authoritative critique amid the guff and gallah of opening nights.
Mark spoke of Gemma's unique tonal range, her use of reflected light, delicate mid-tones that instantly marked out her signature in paintings which were he said were "ludicrously brilliant, apparently simple while concealing master strokes of complexity, so subtle and yet packing a punch from such an extremely talented painter."
Exuberant praise from anyone, but coming as it did from a maestro such as Mark O' Neill, well such ringing endorsements mark out a special exhibition indeed.
If you missed out, don't worry, you only have to wait another year…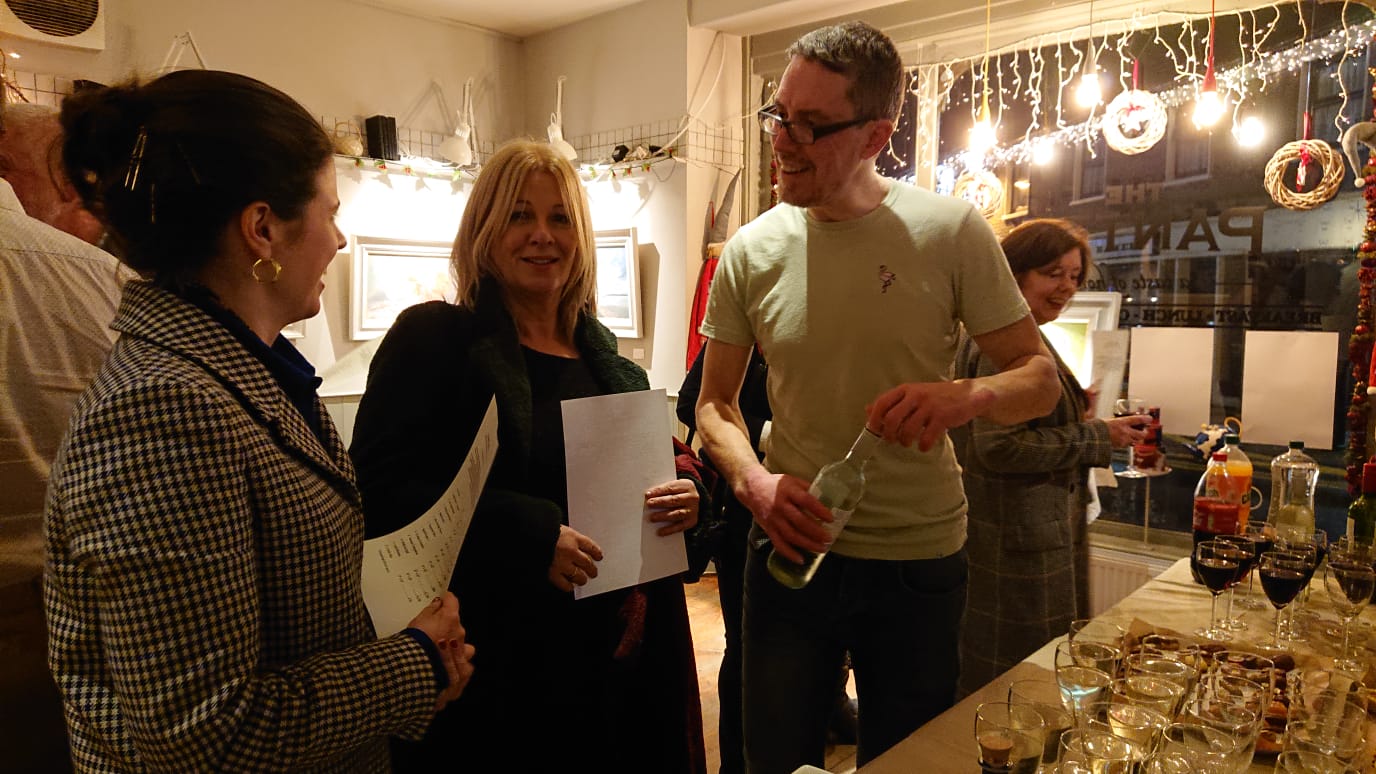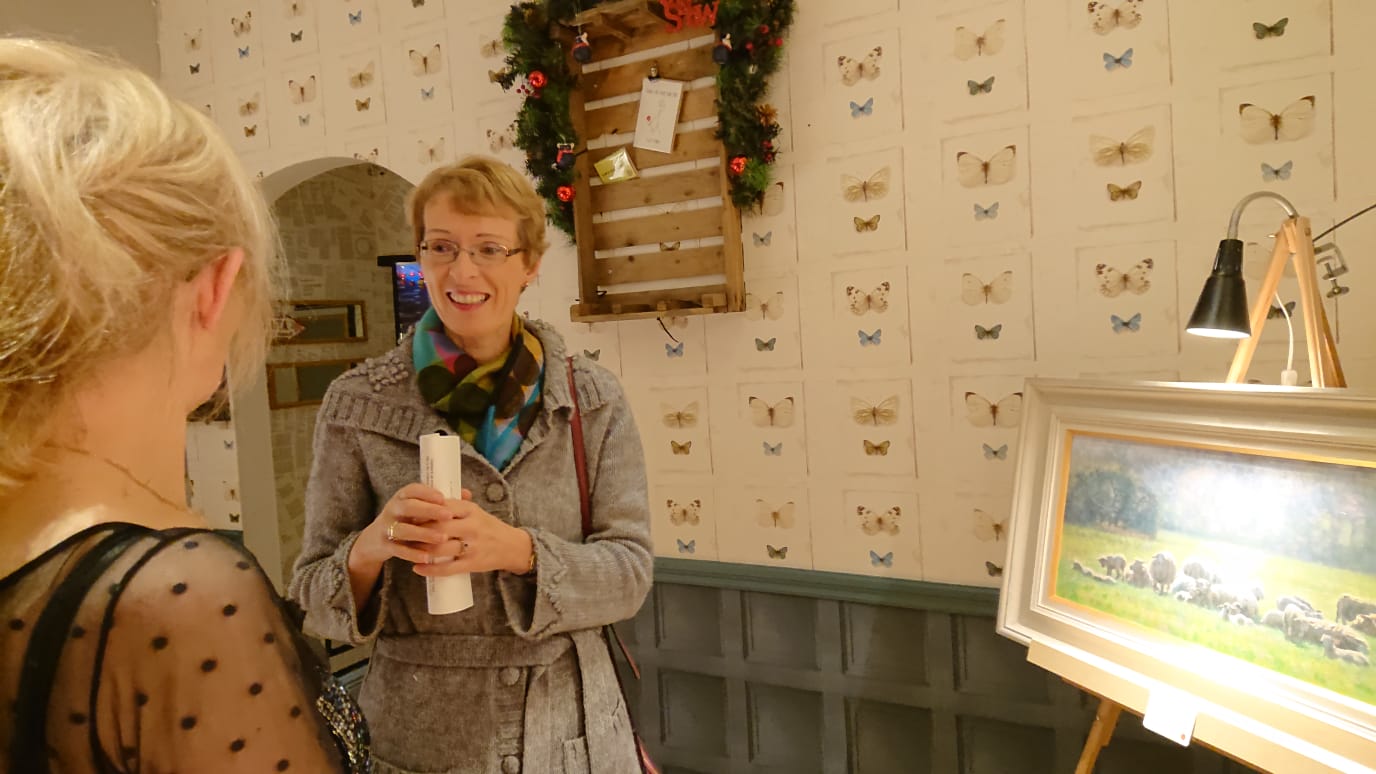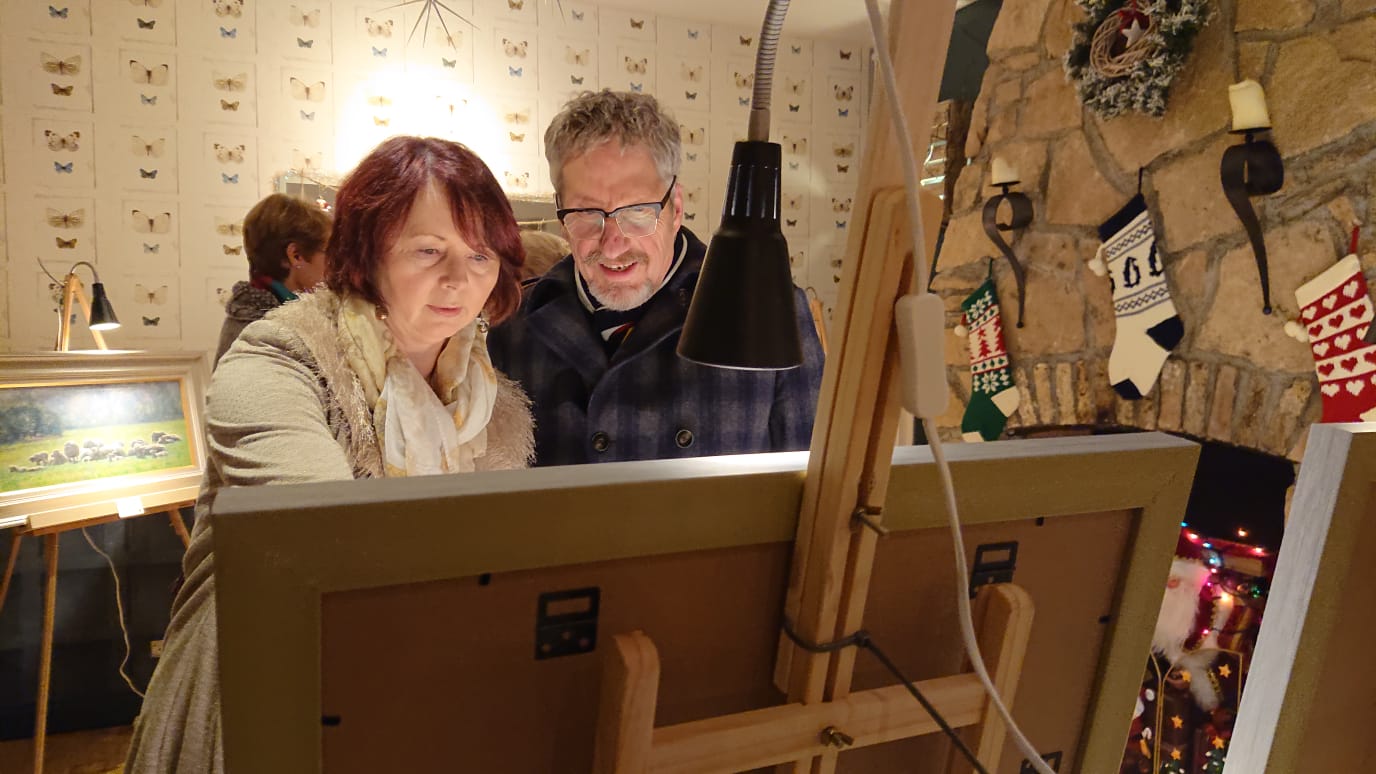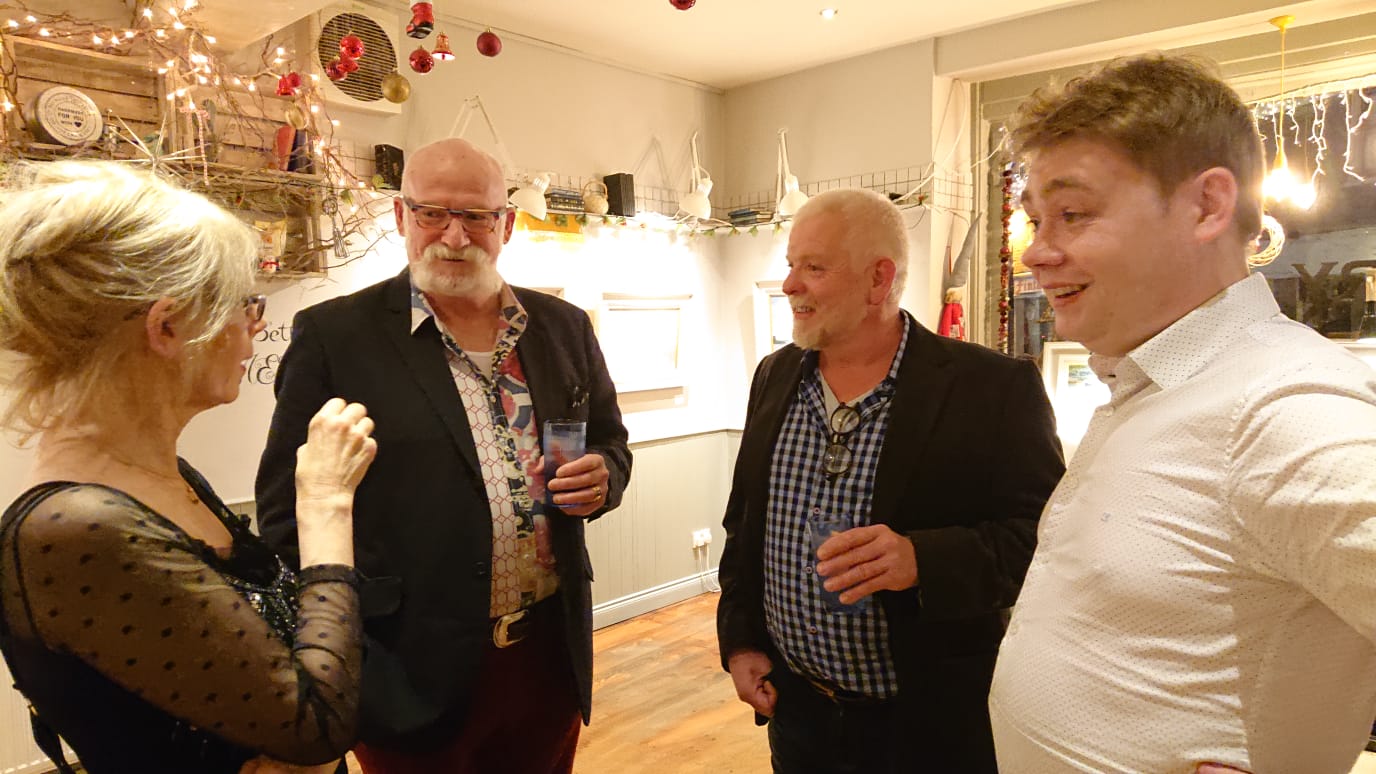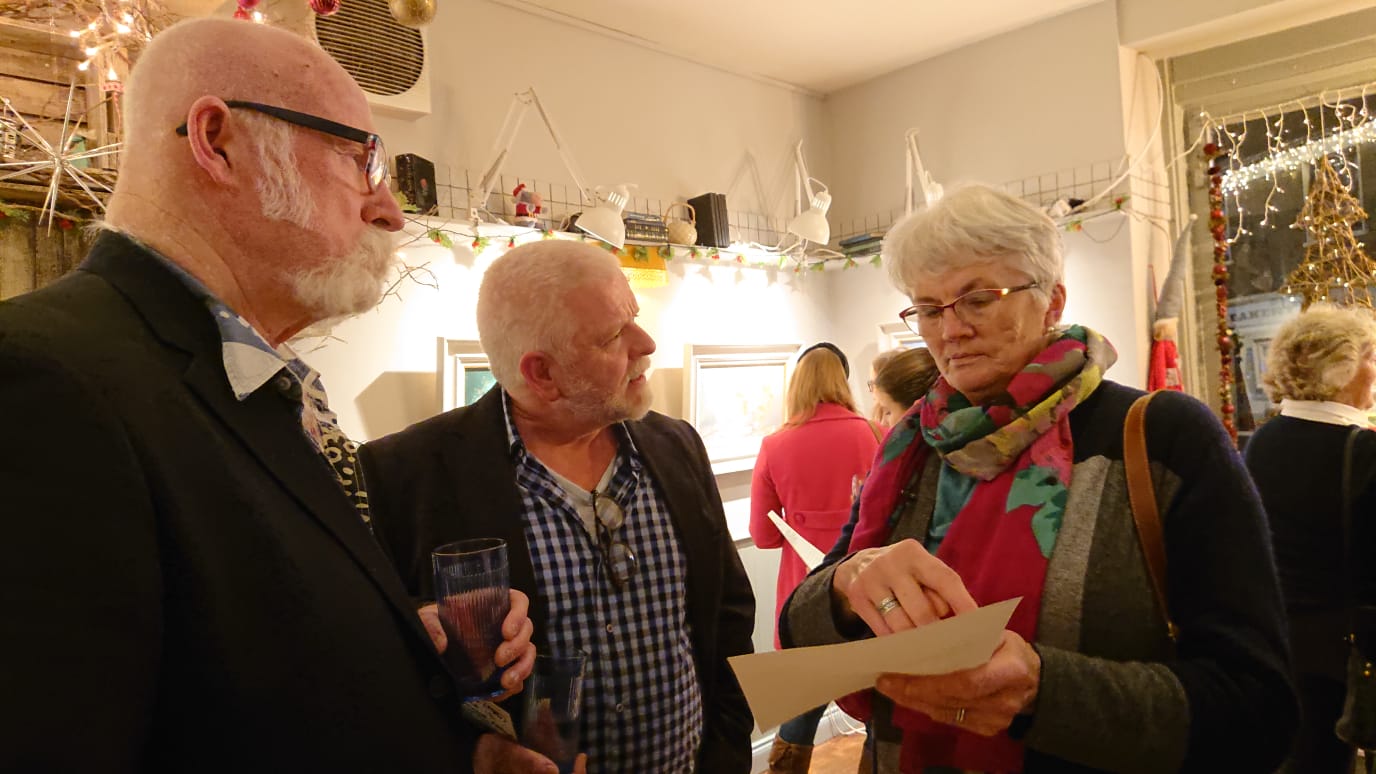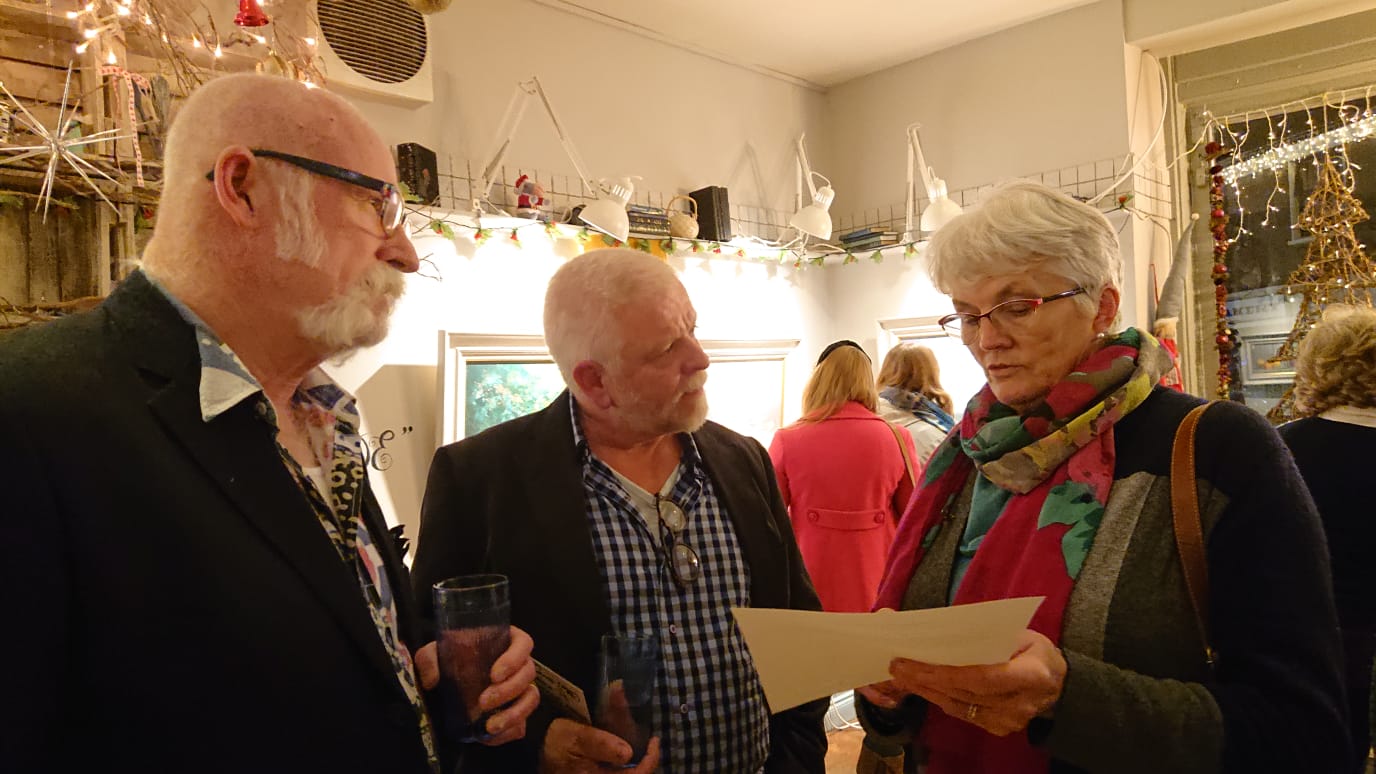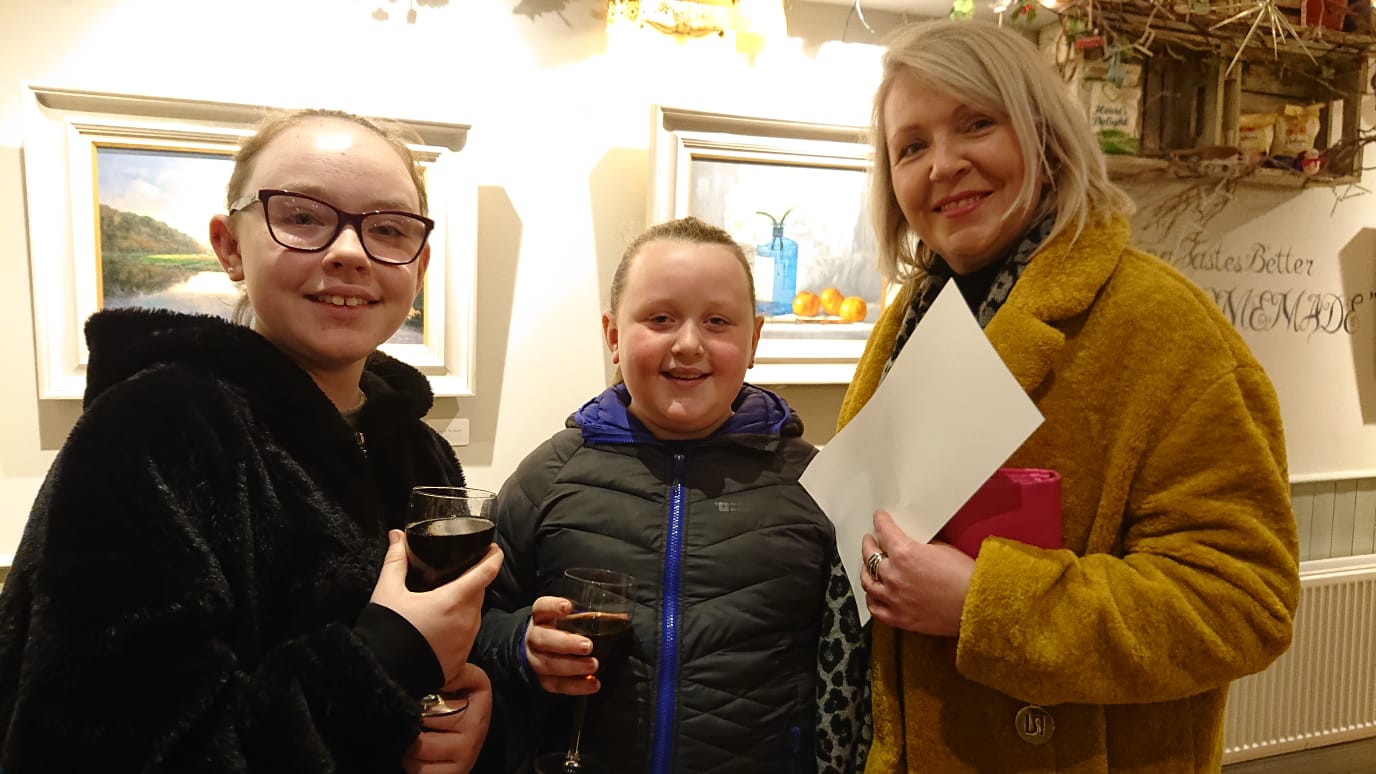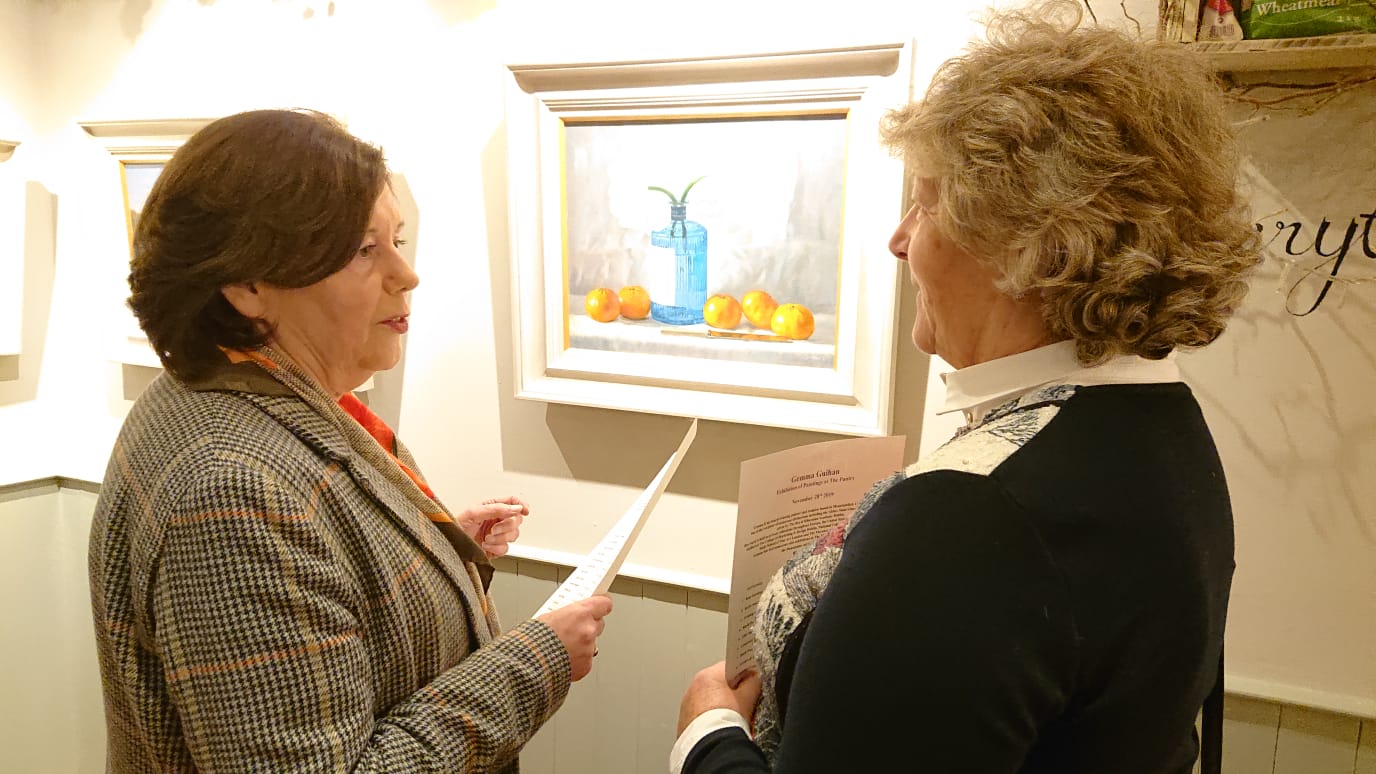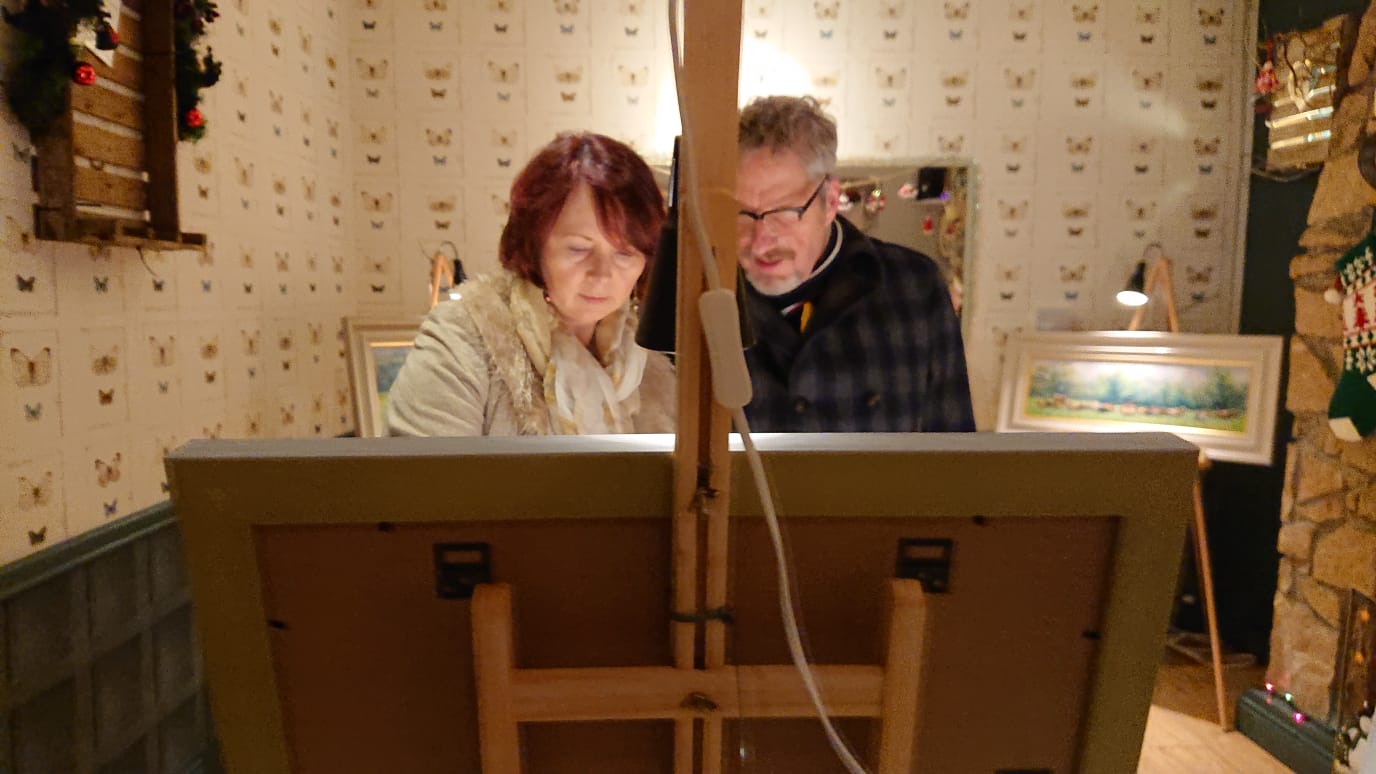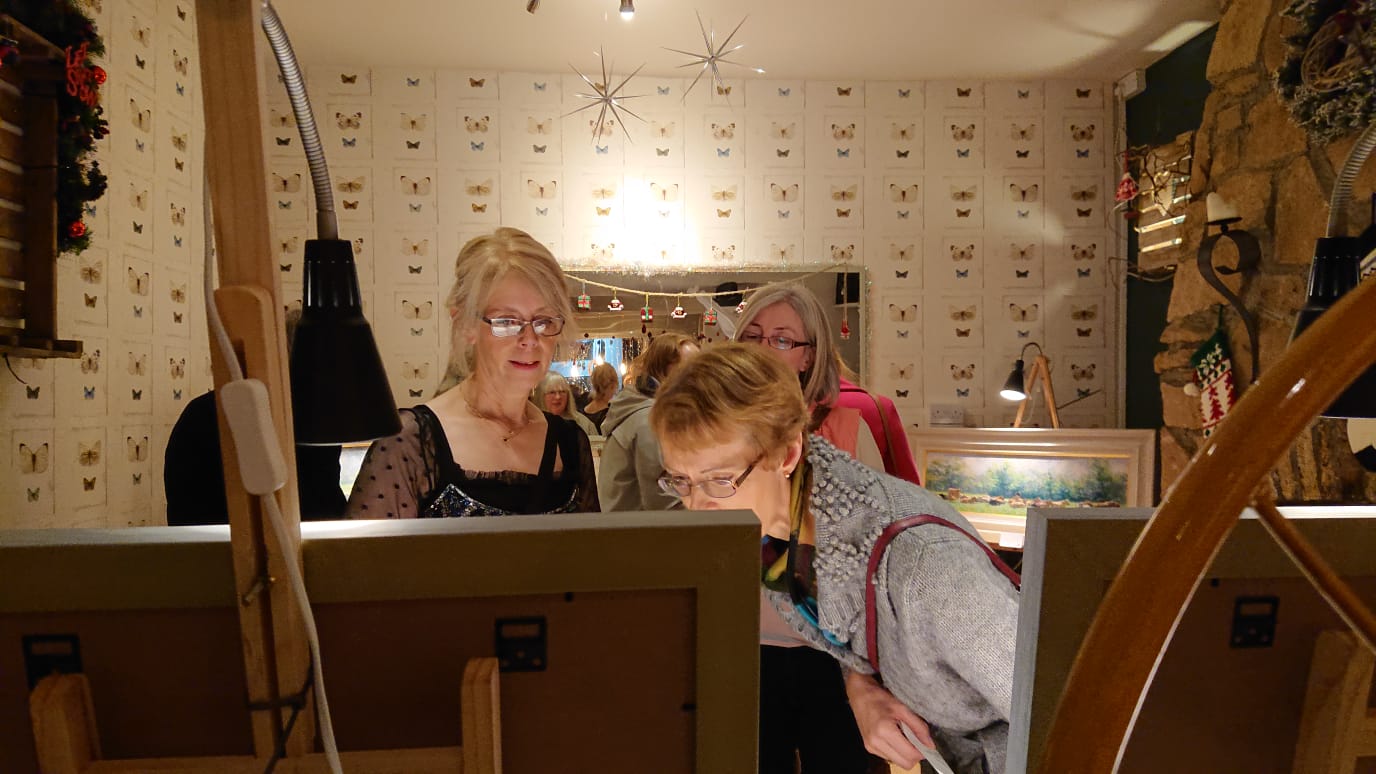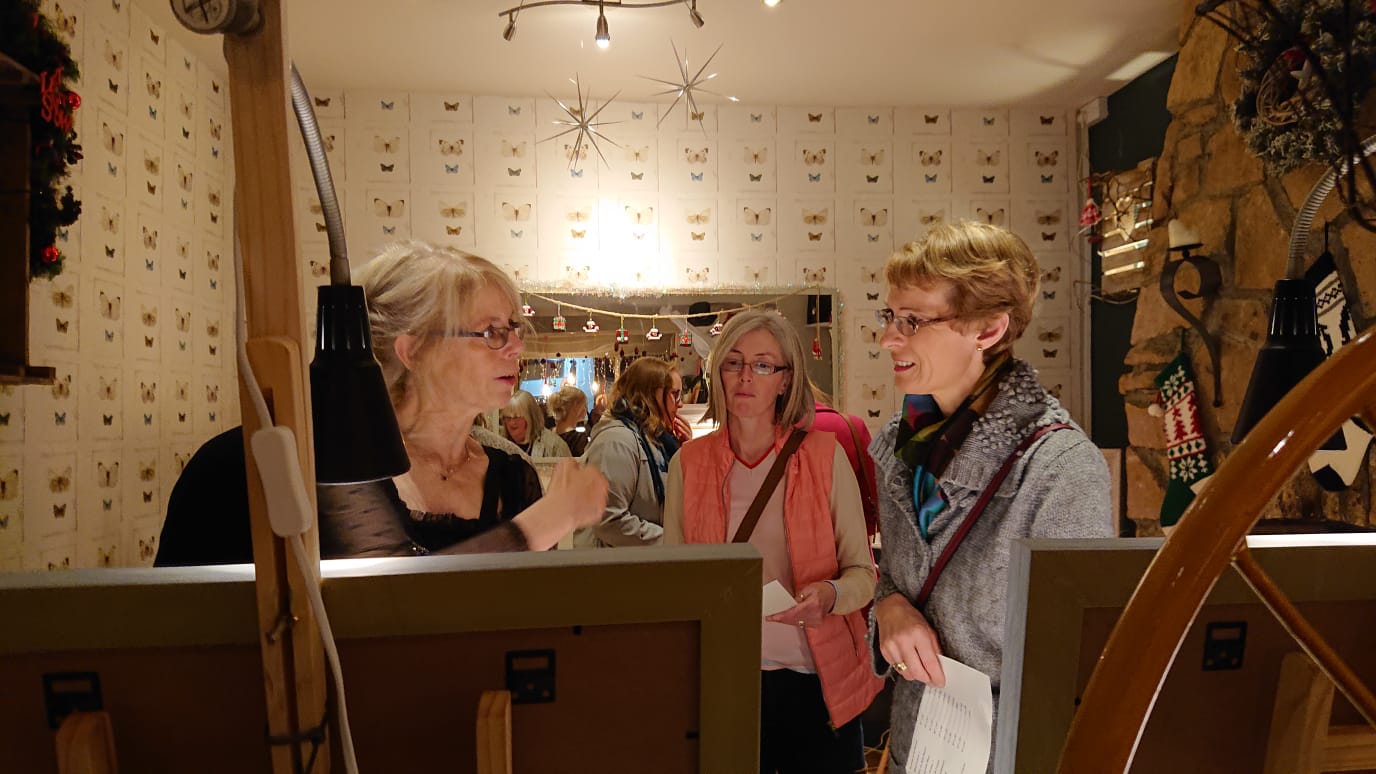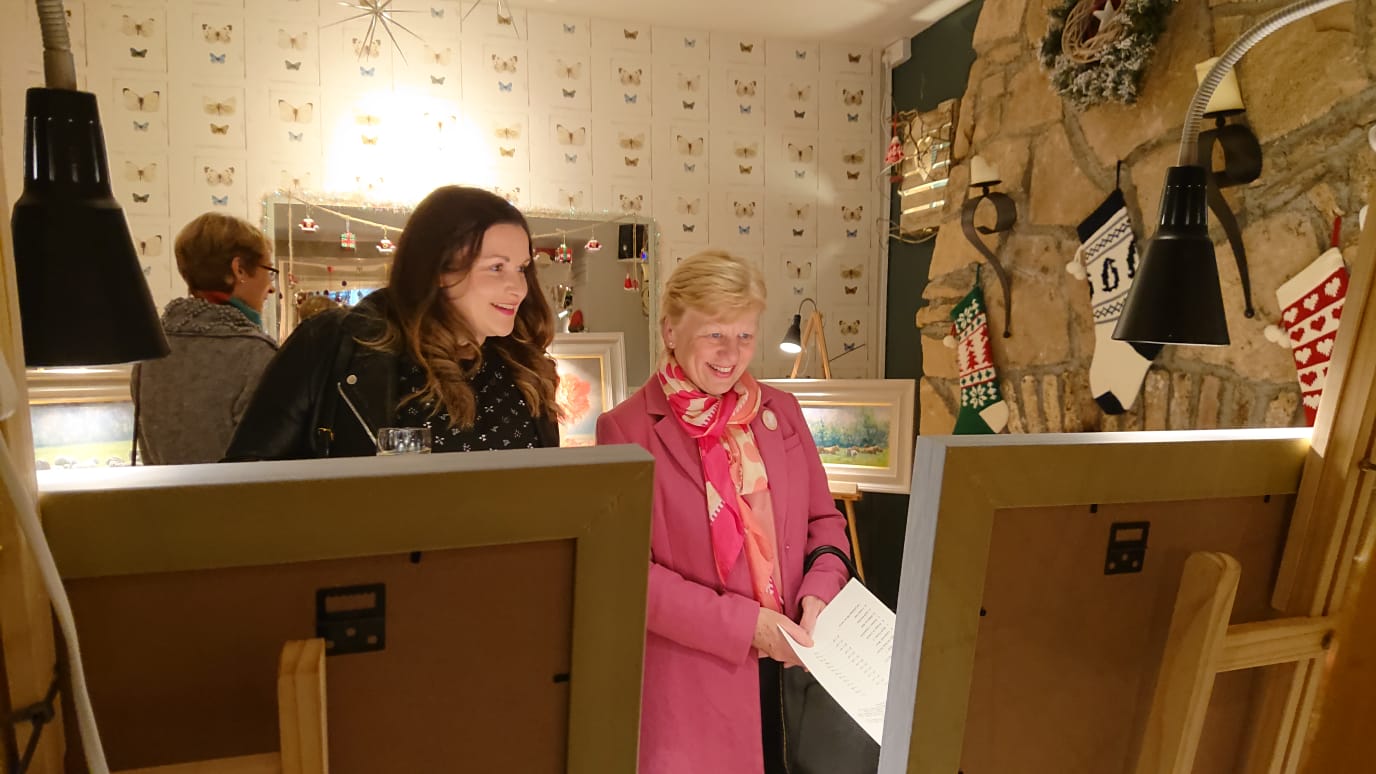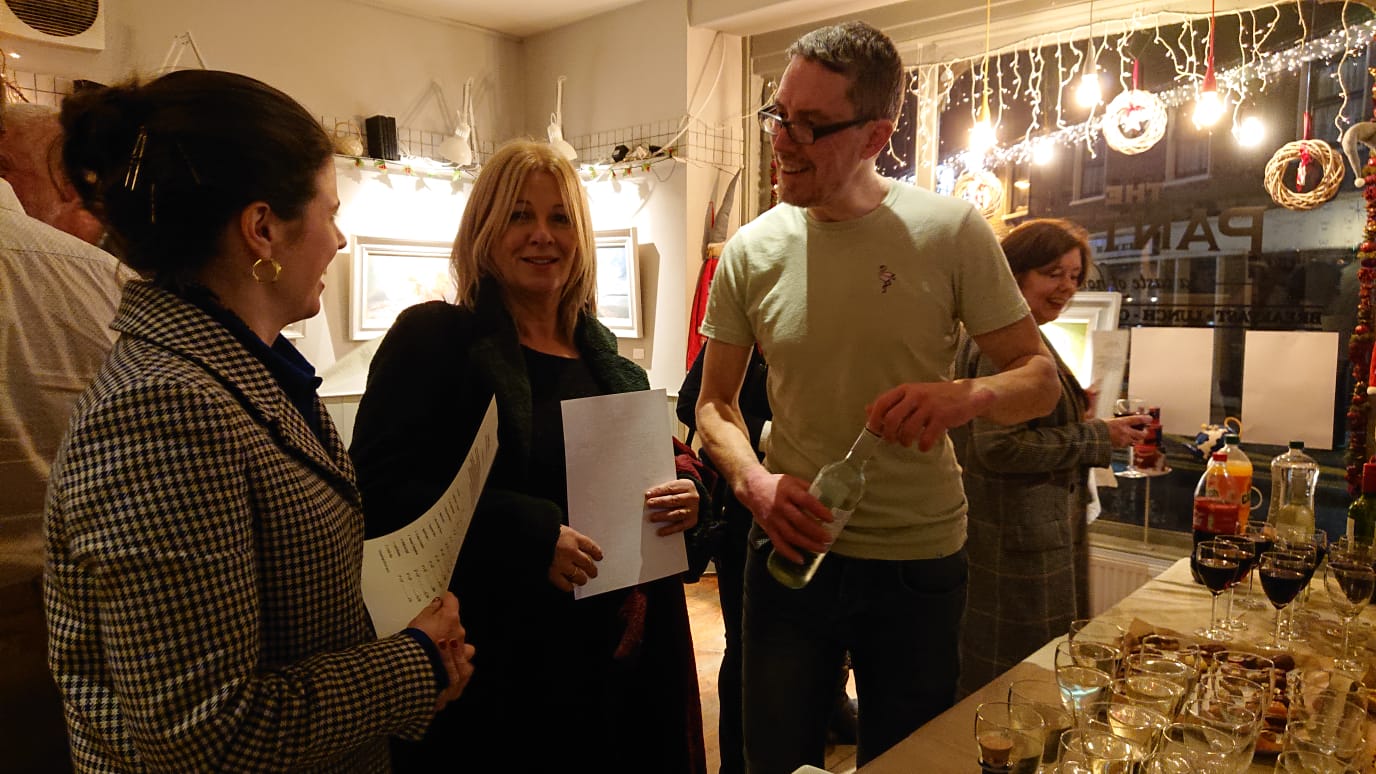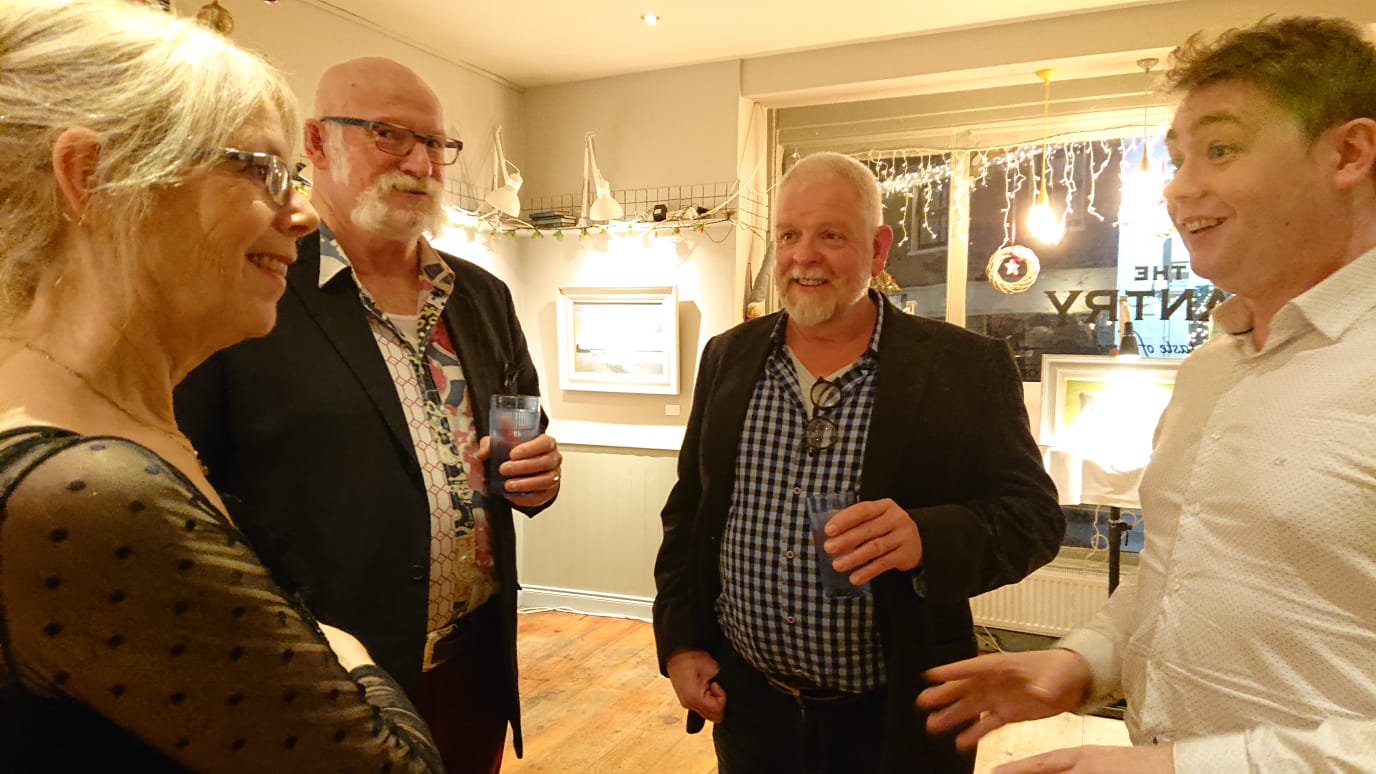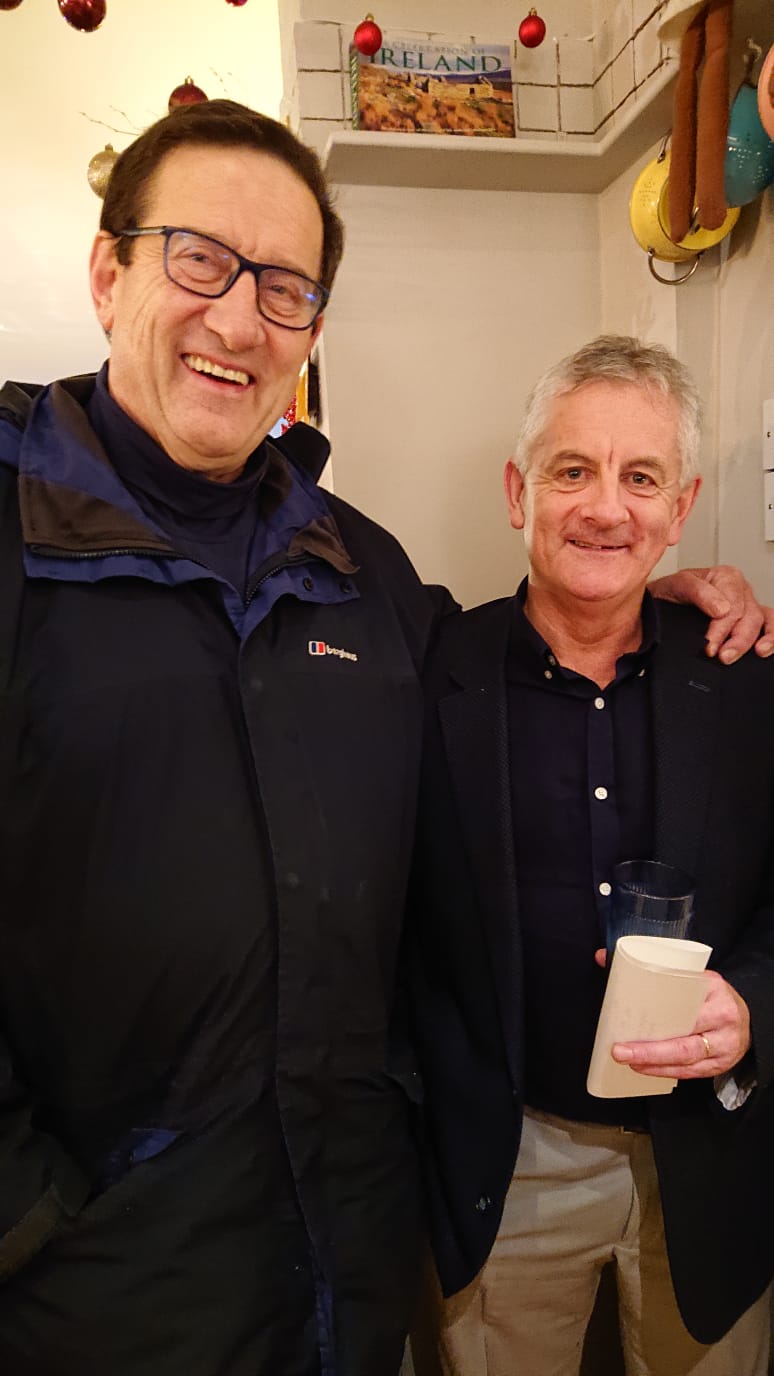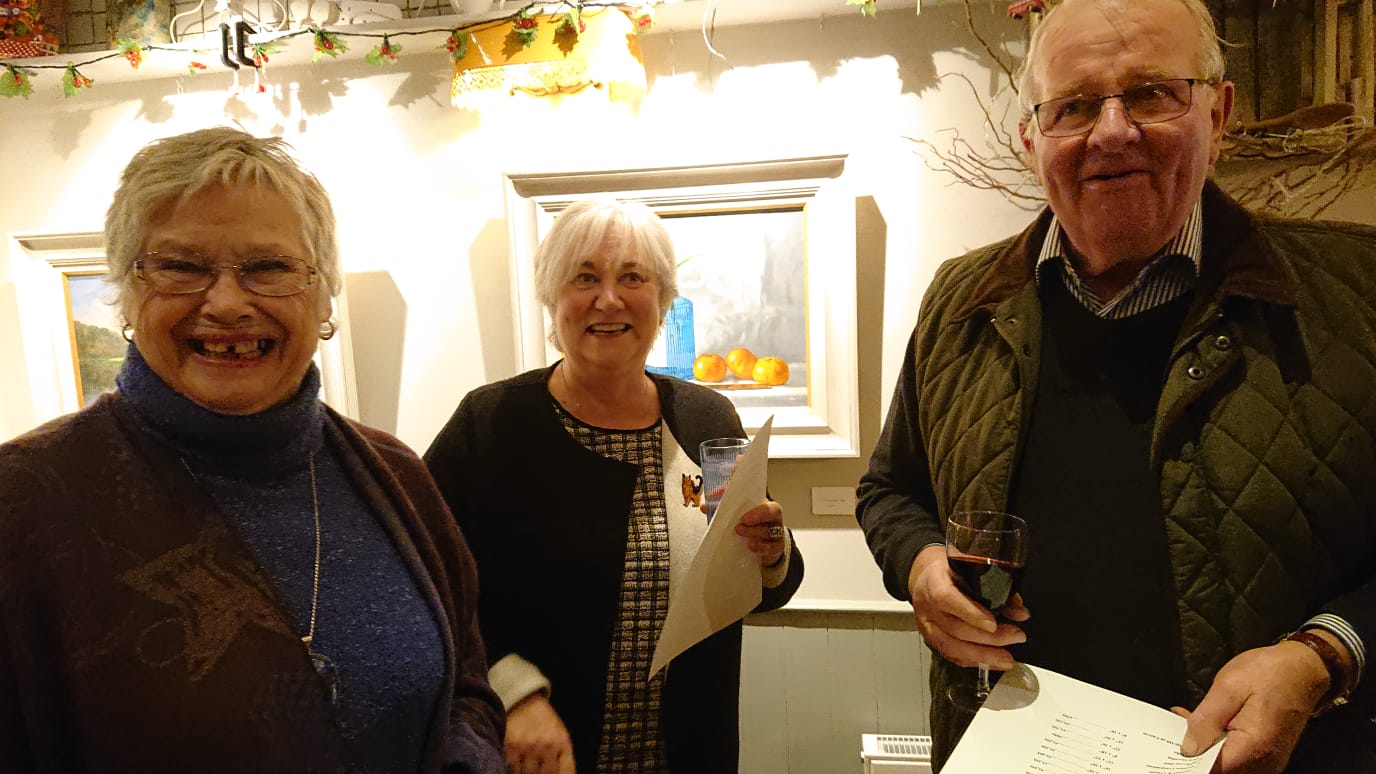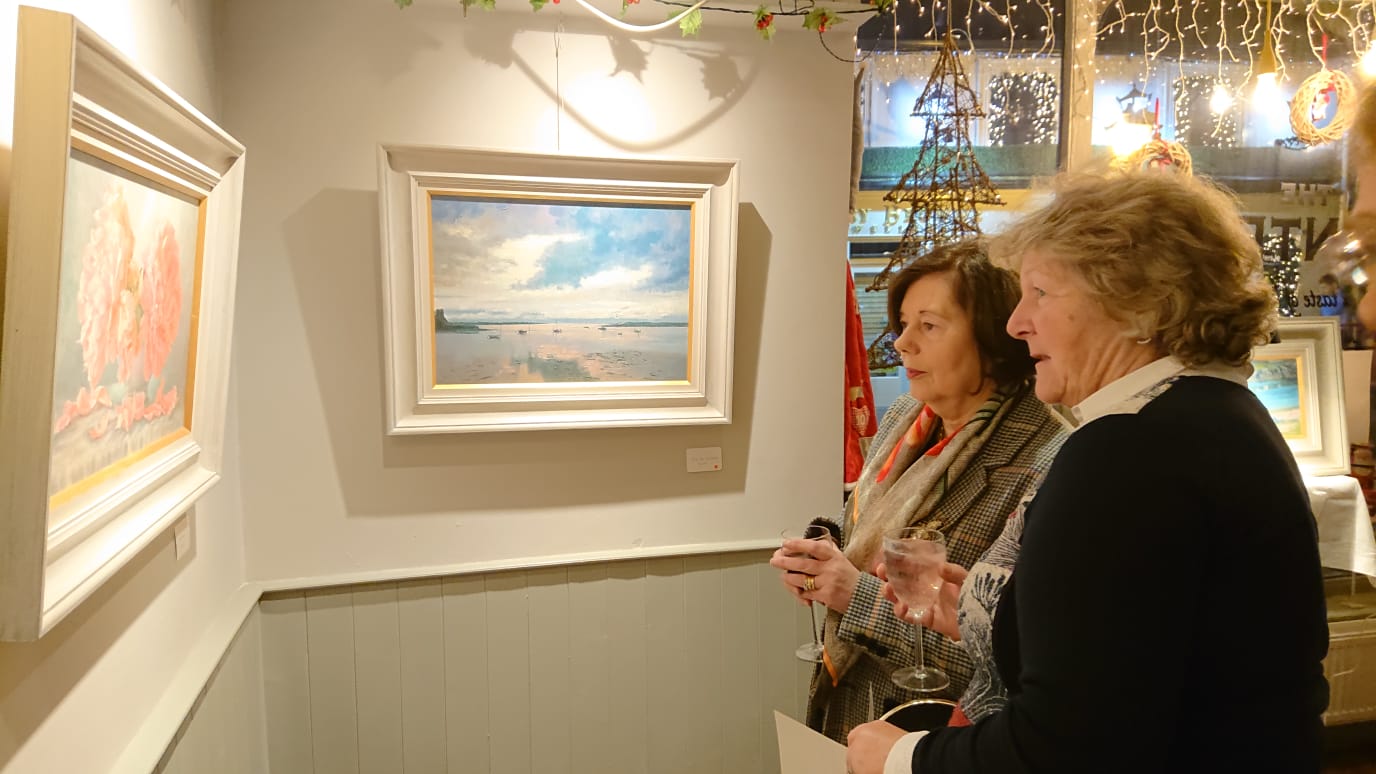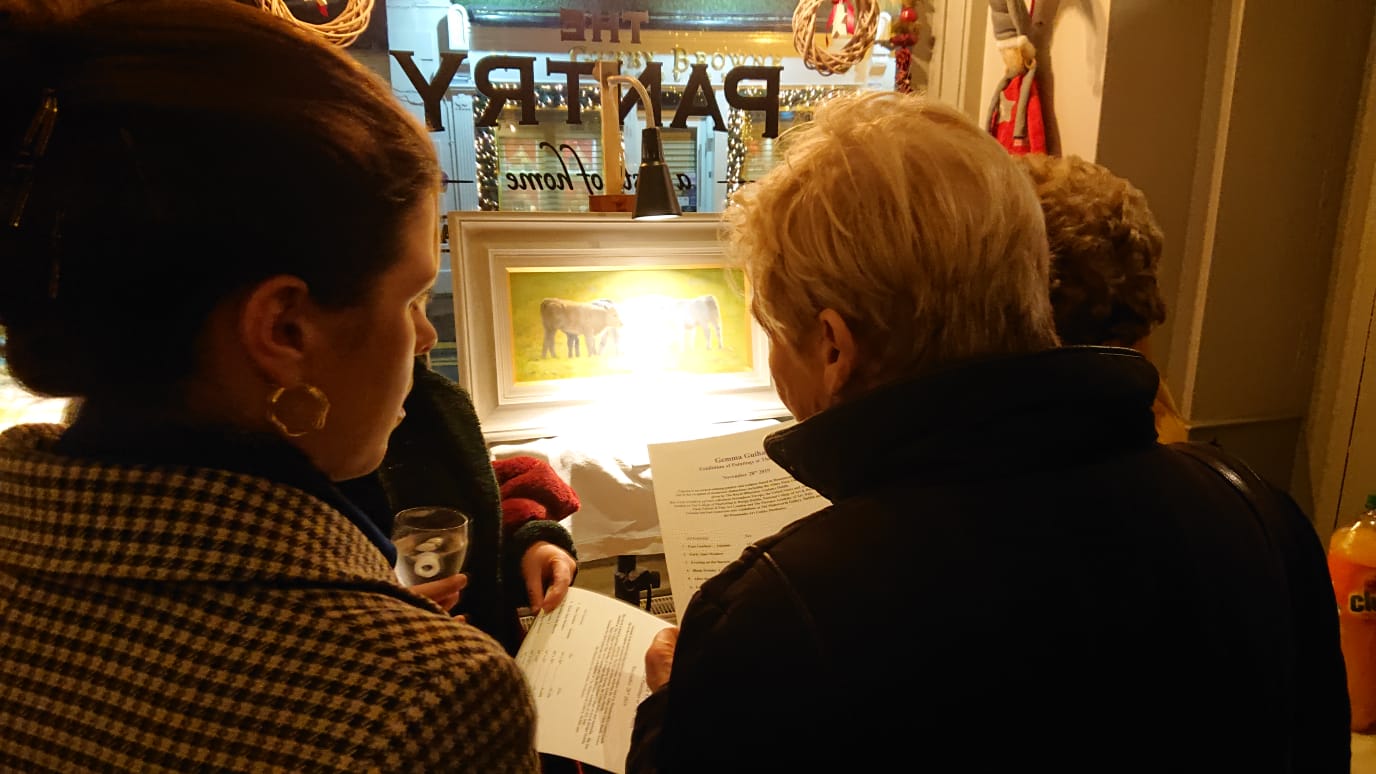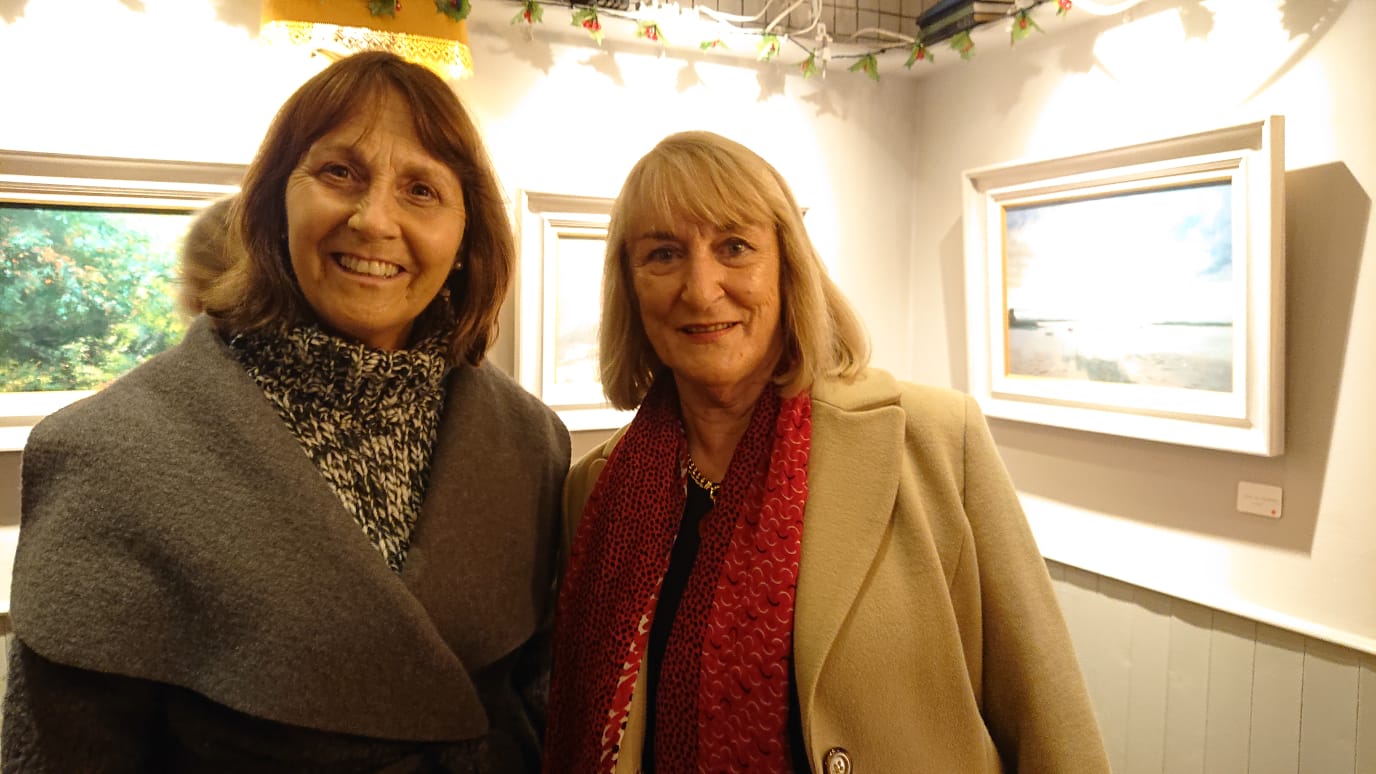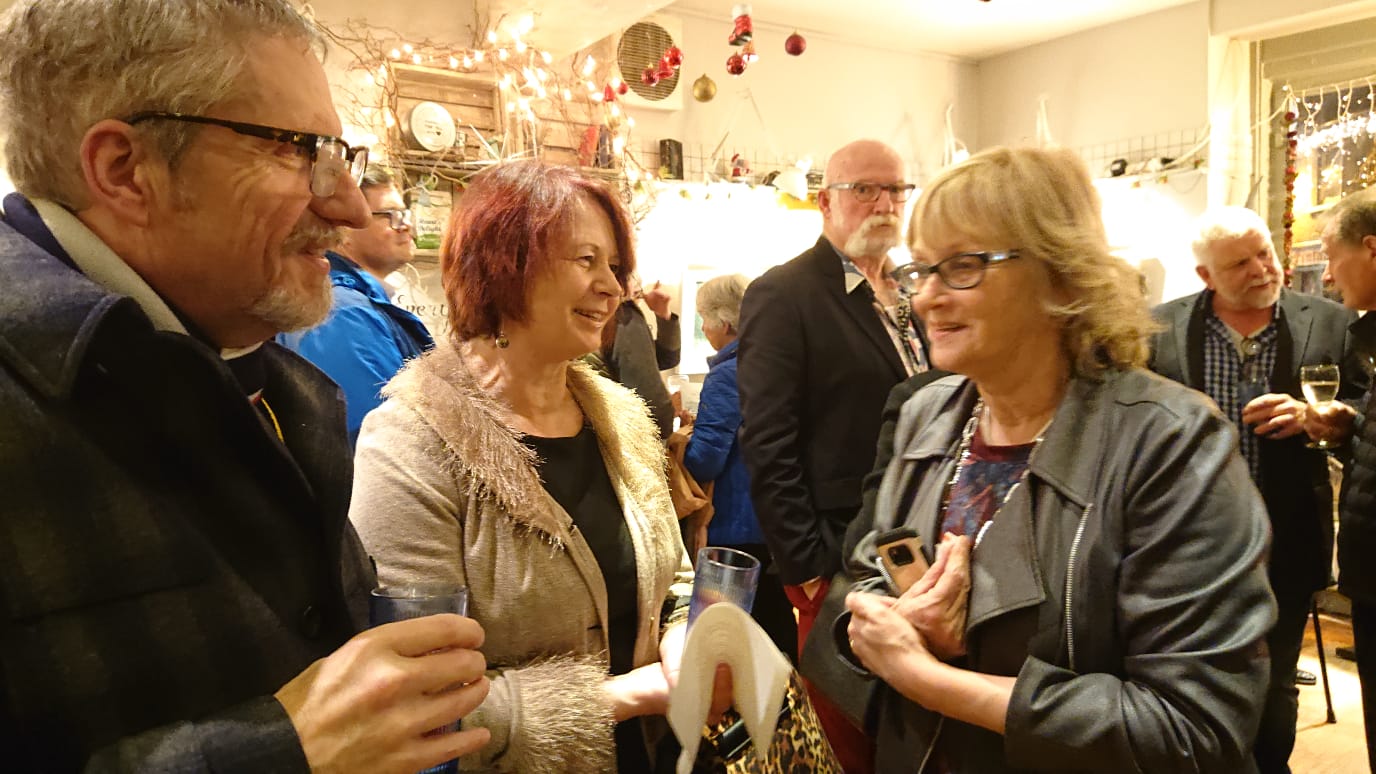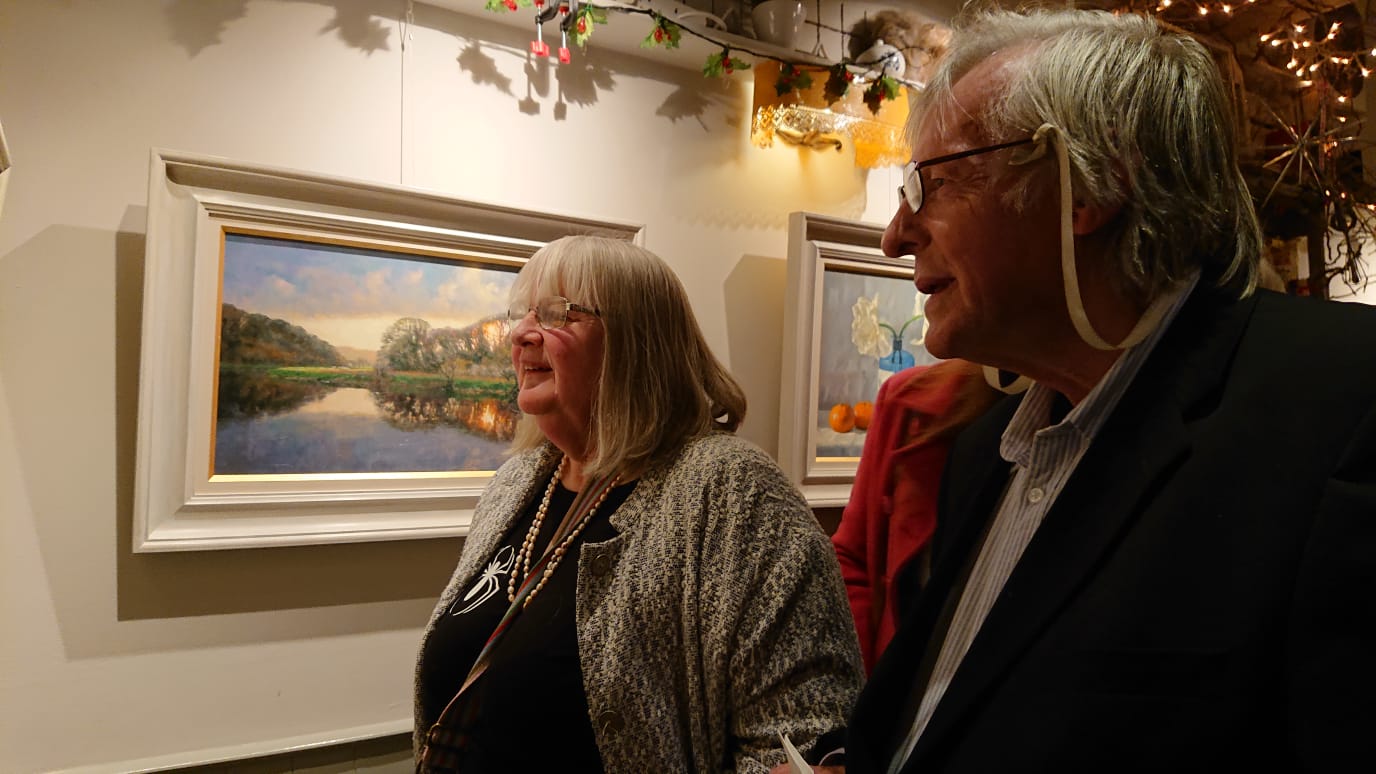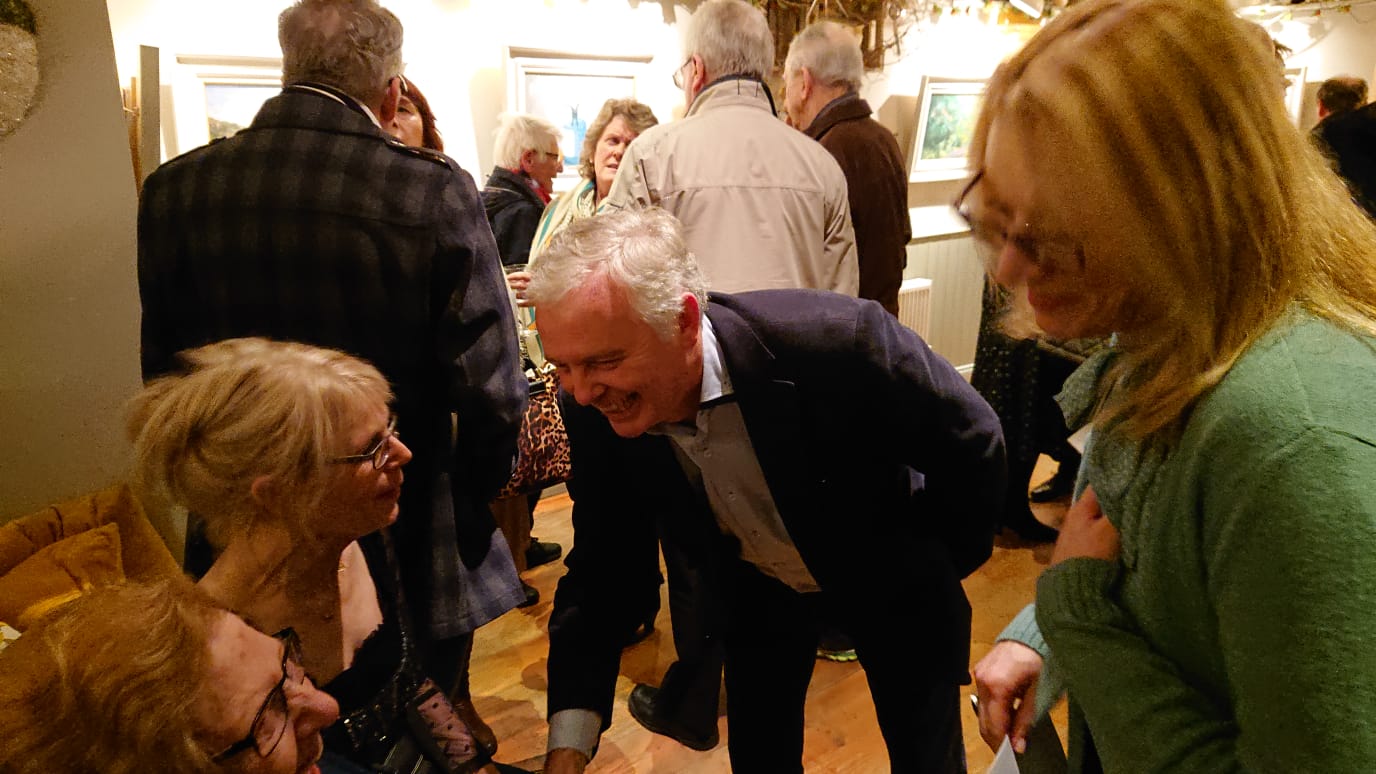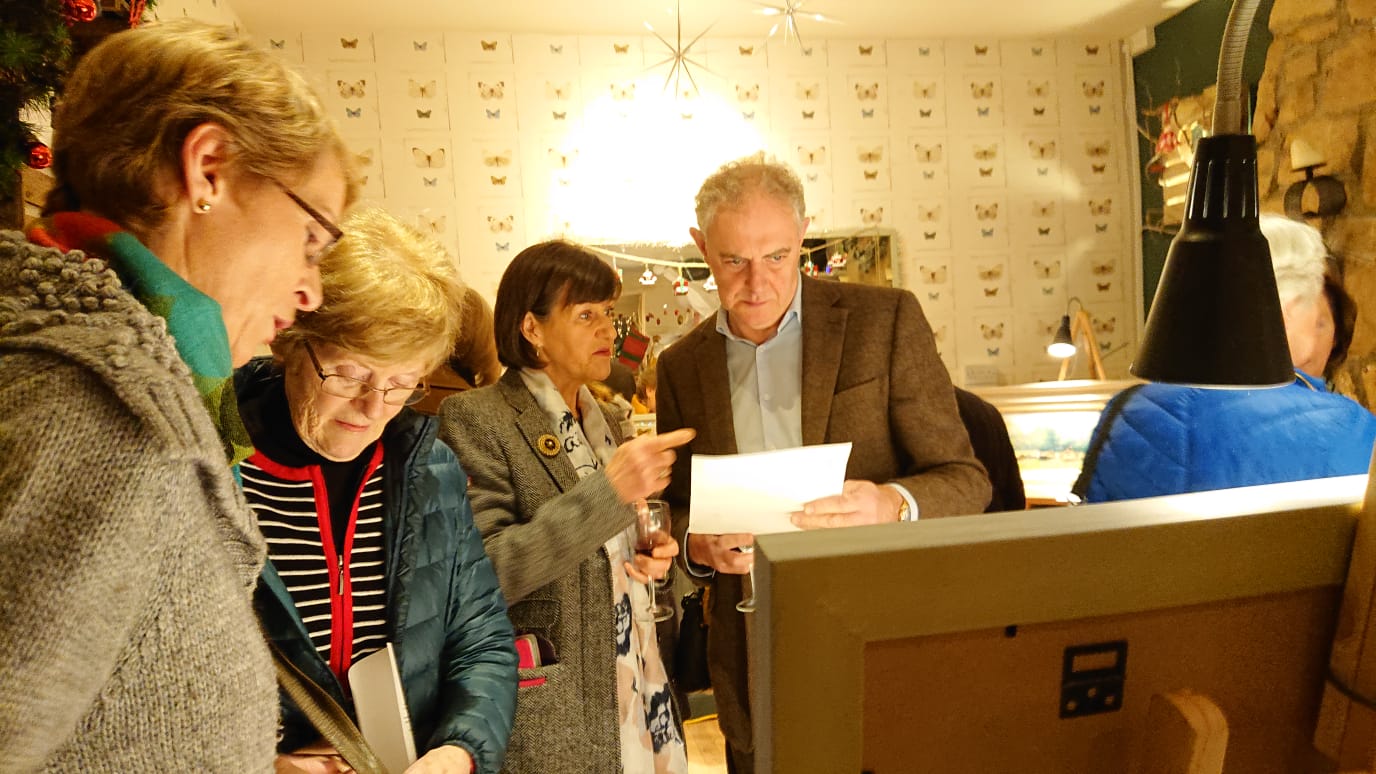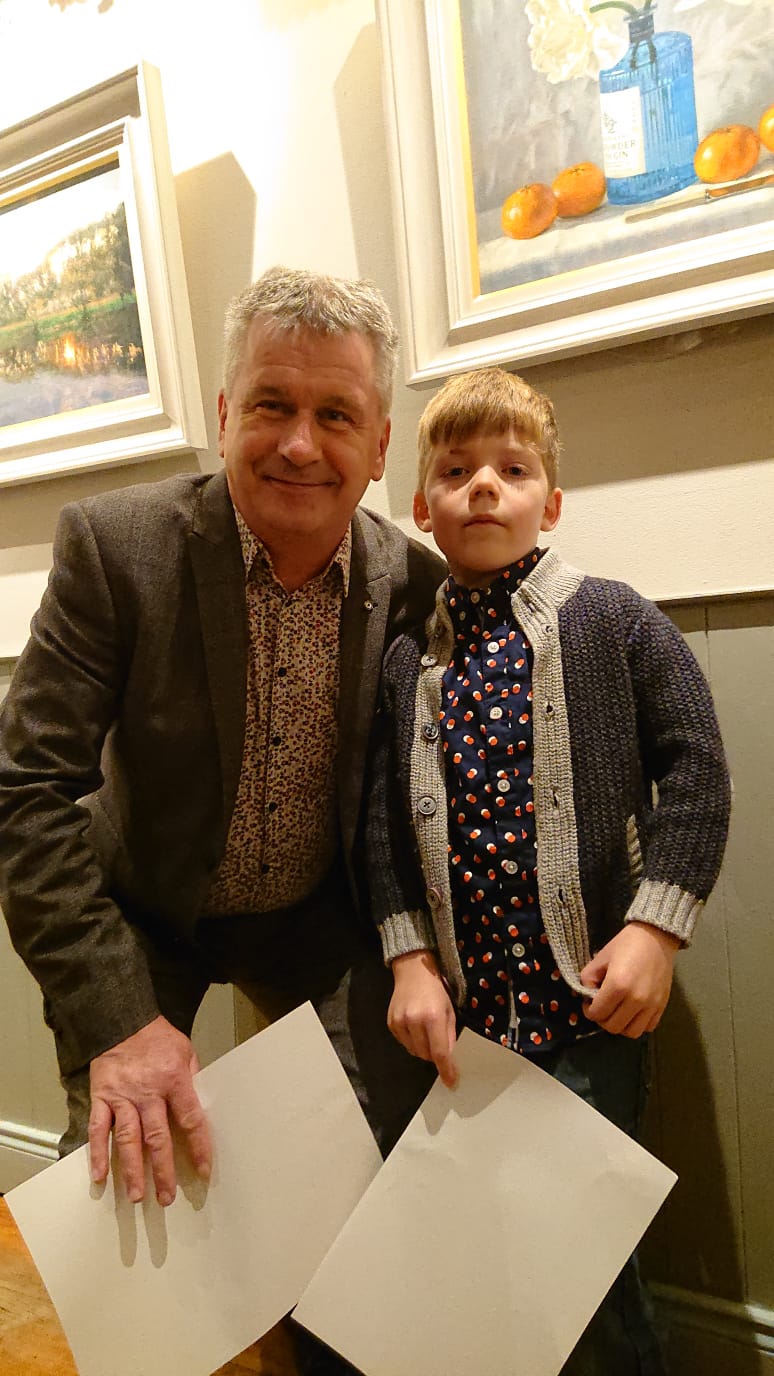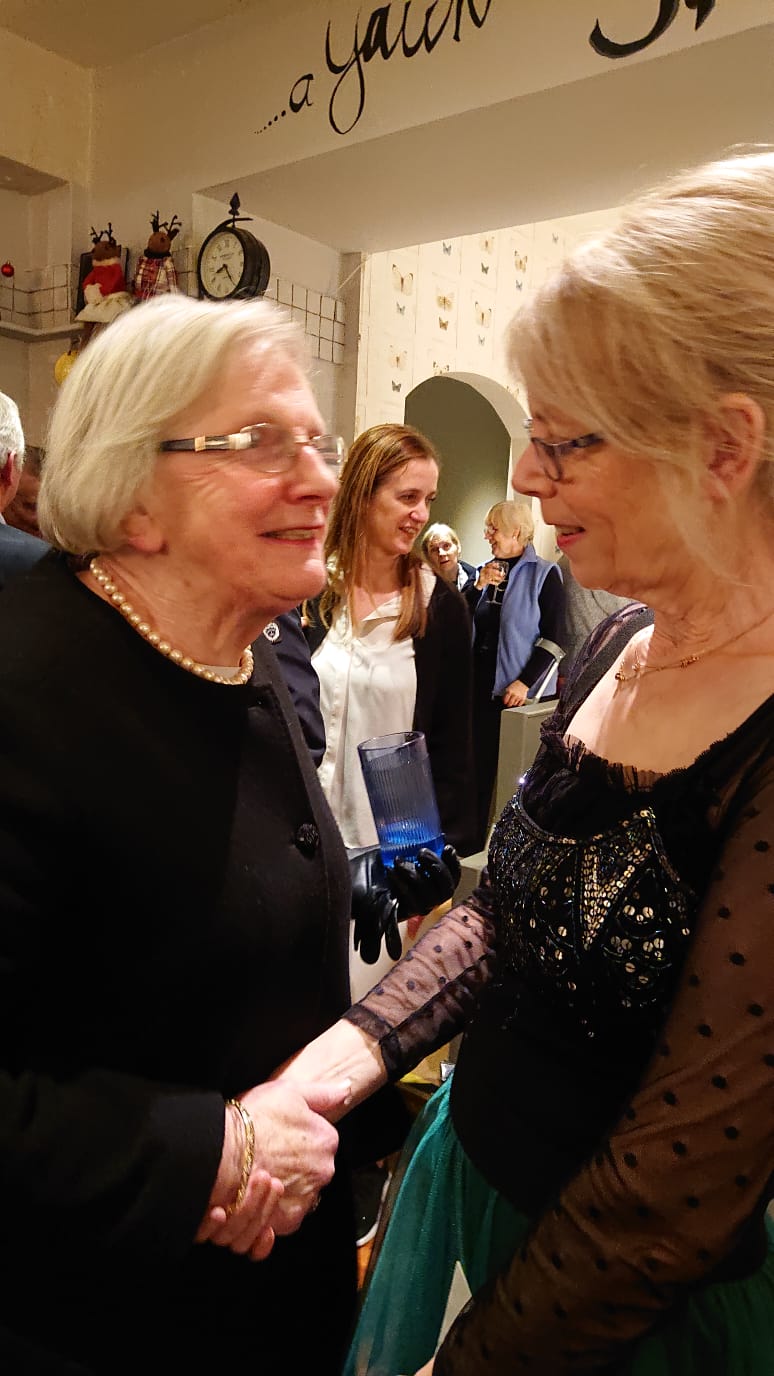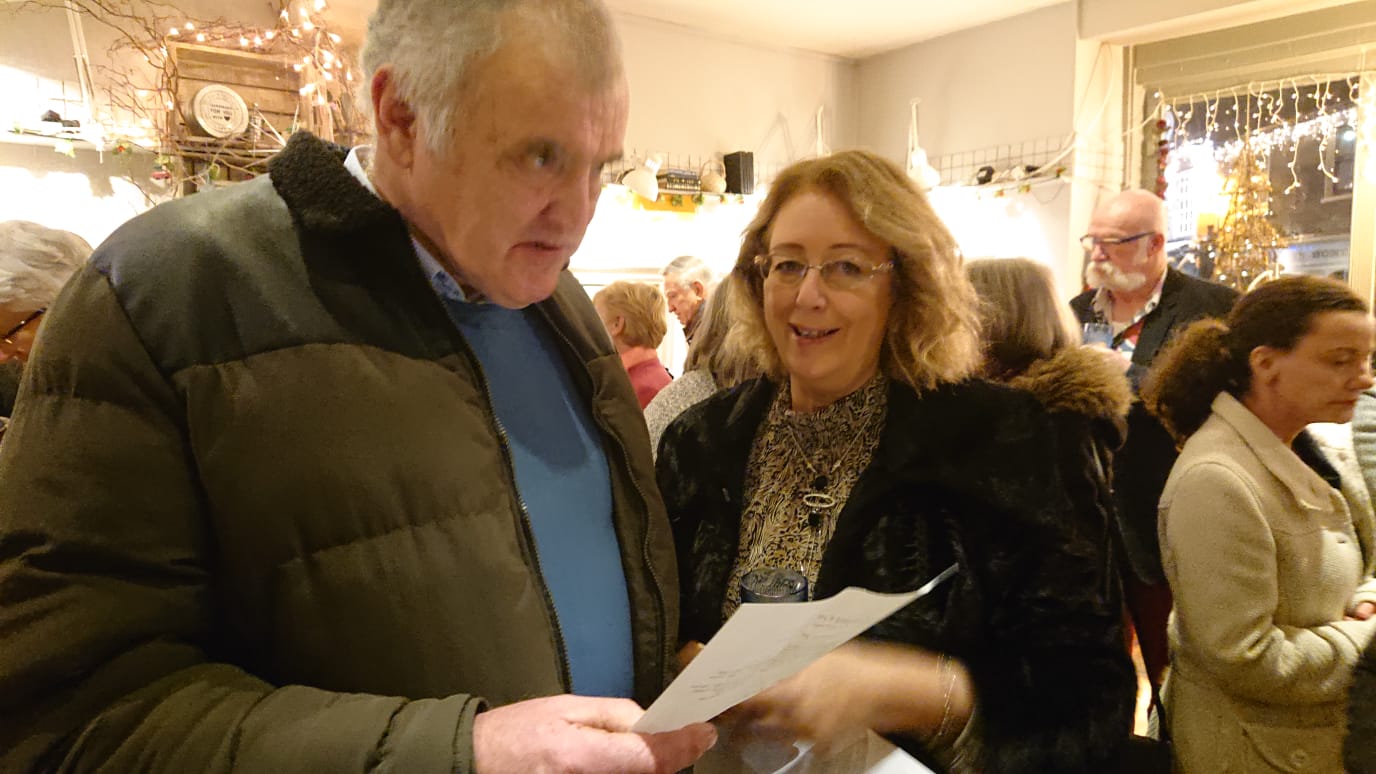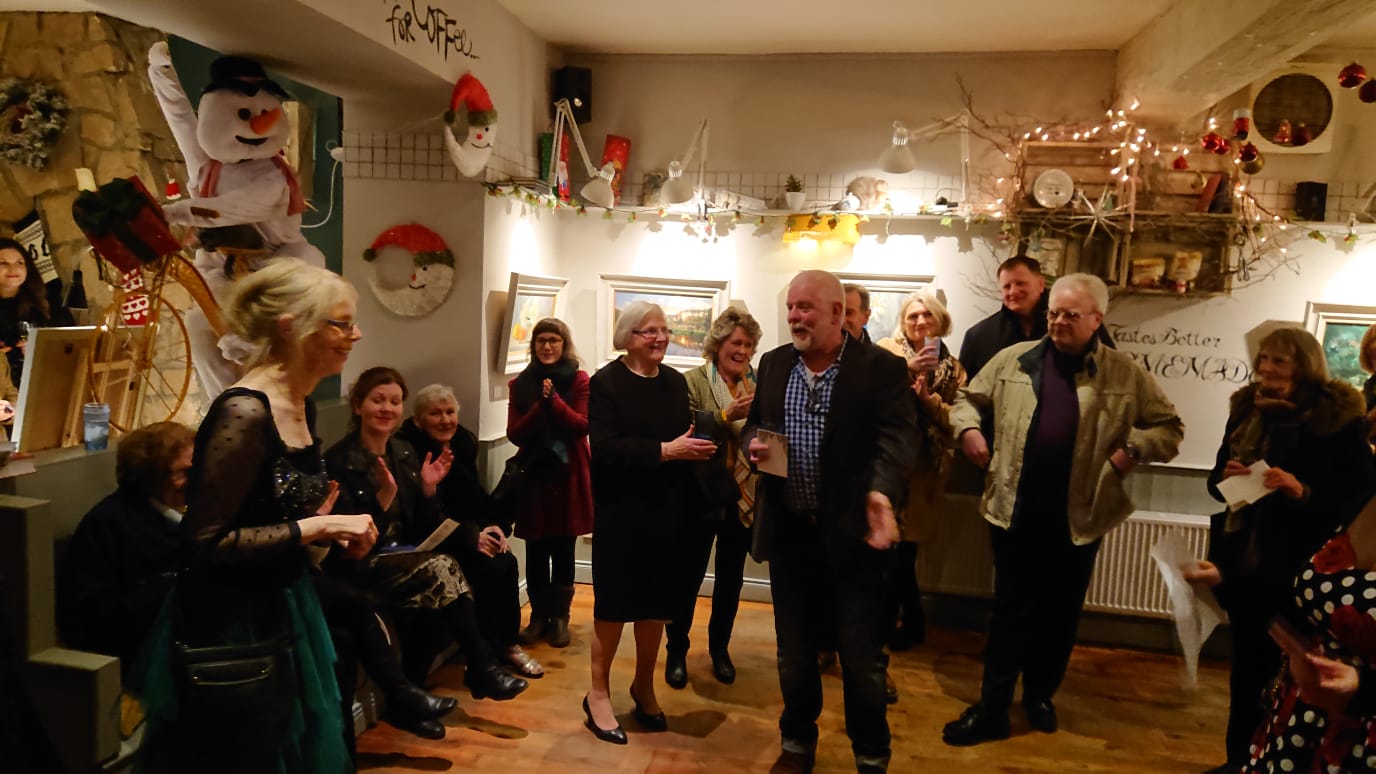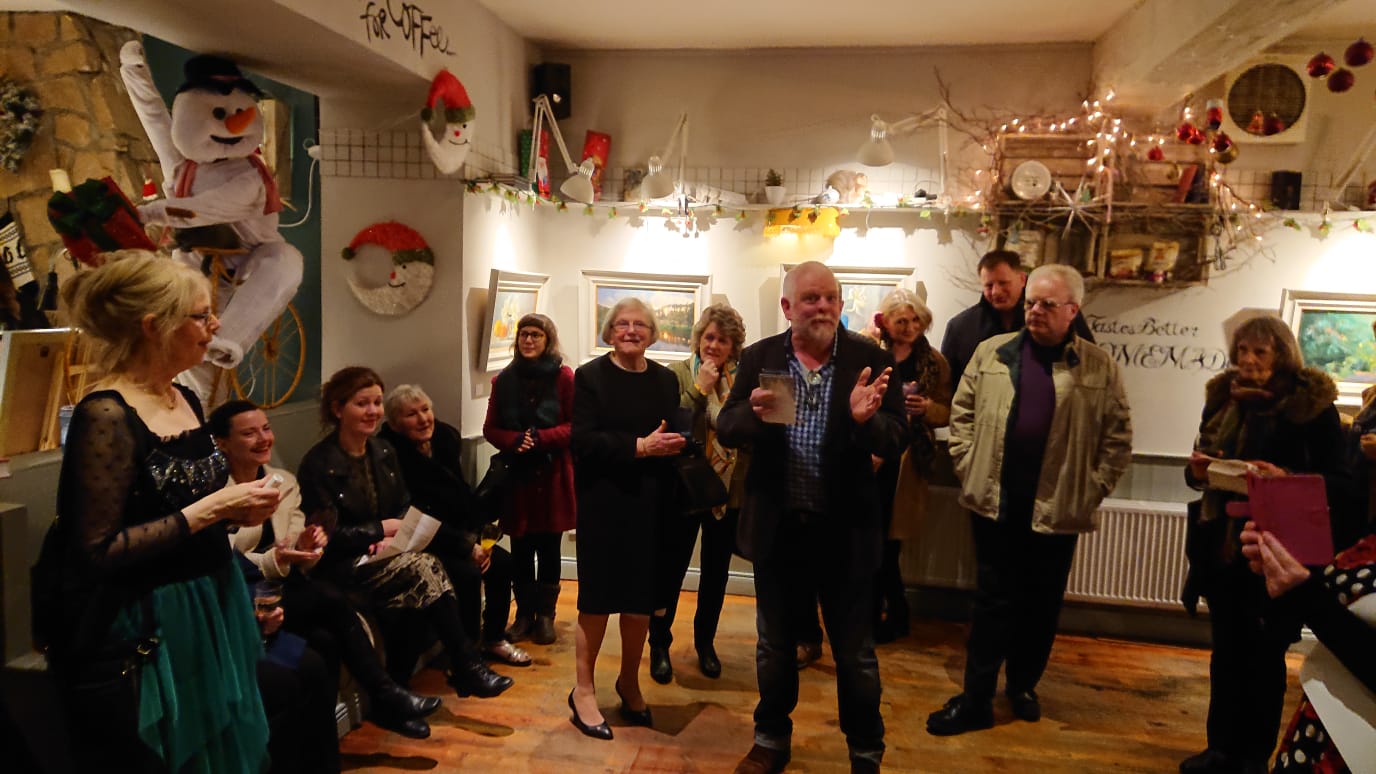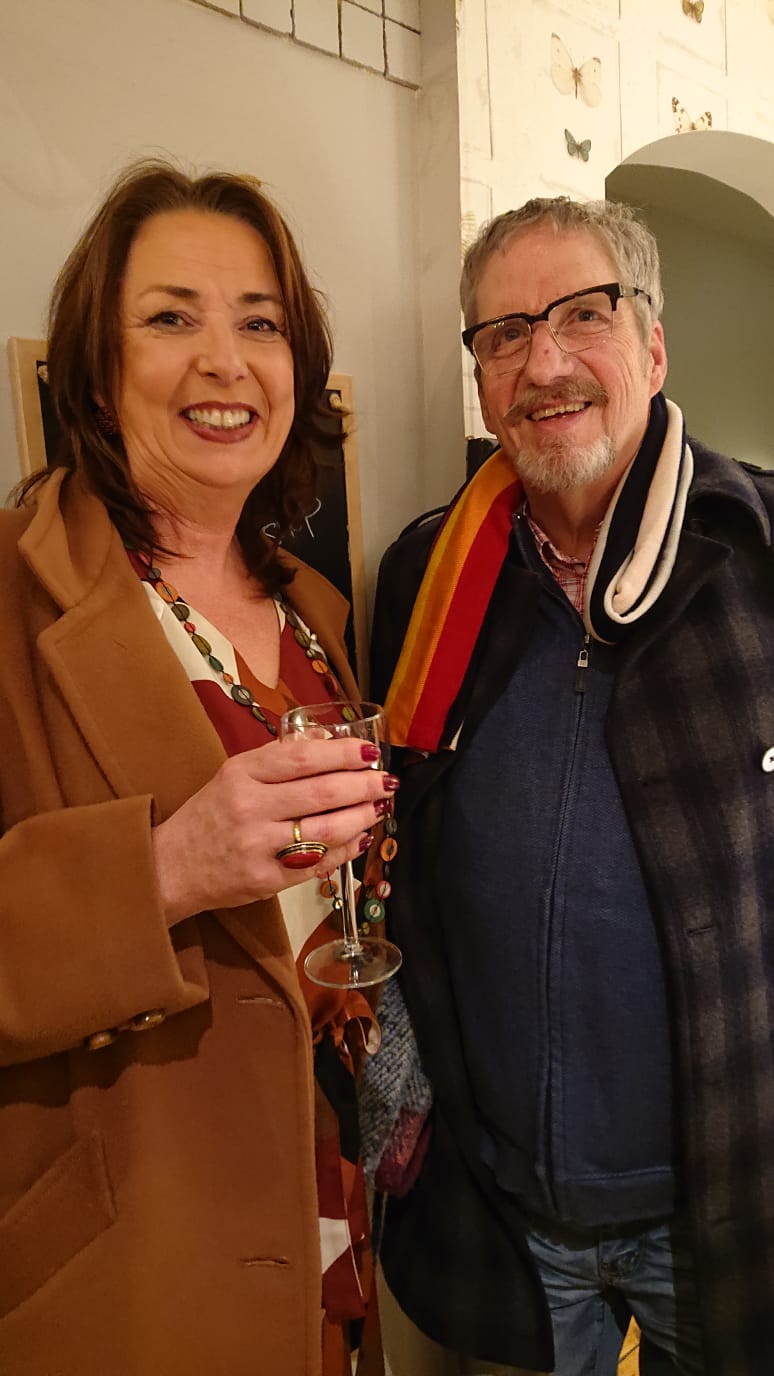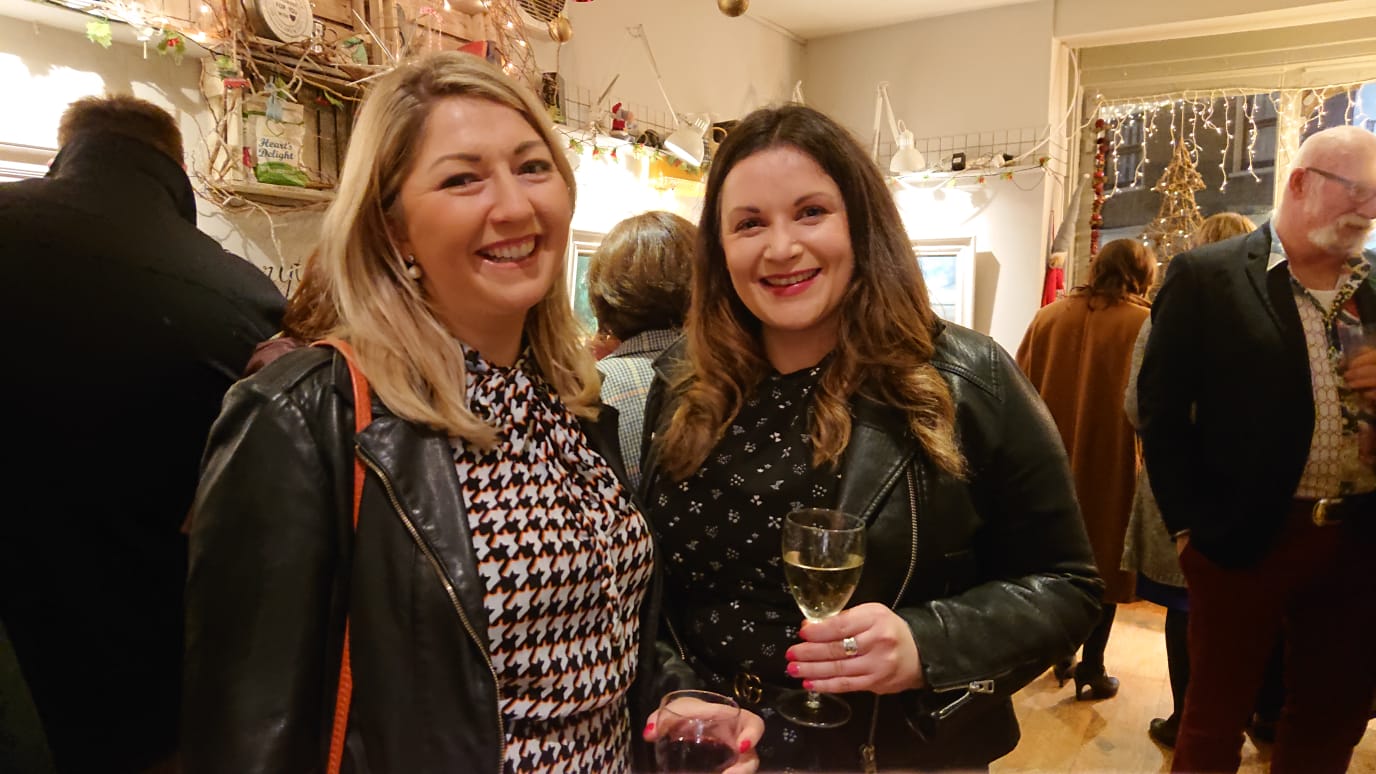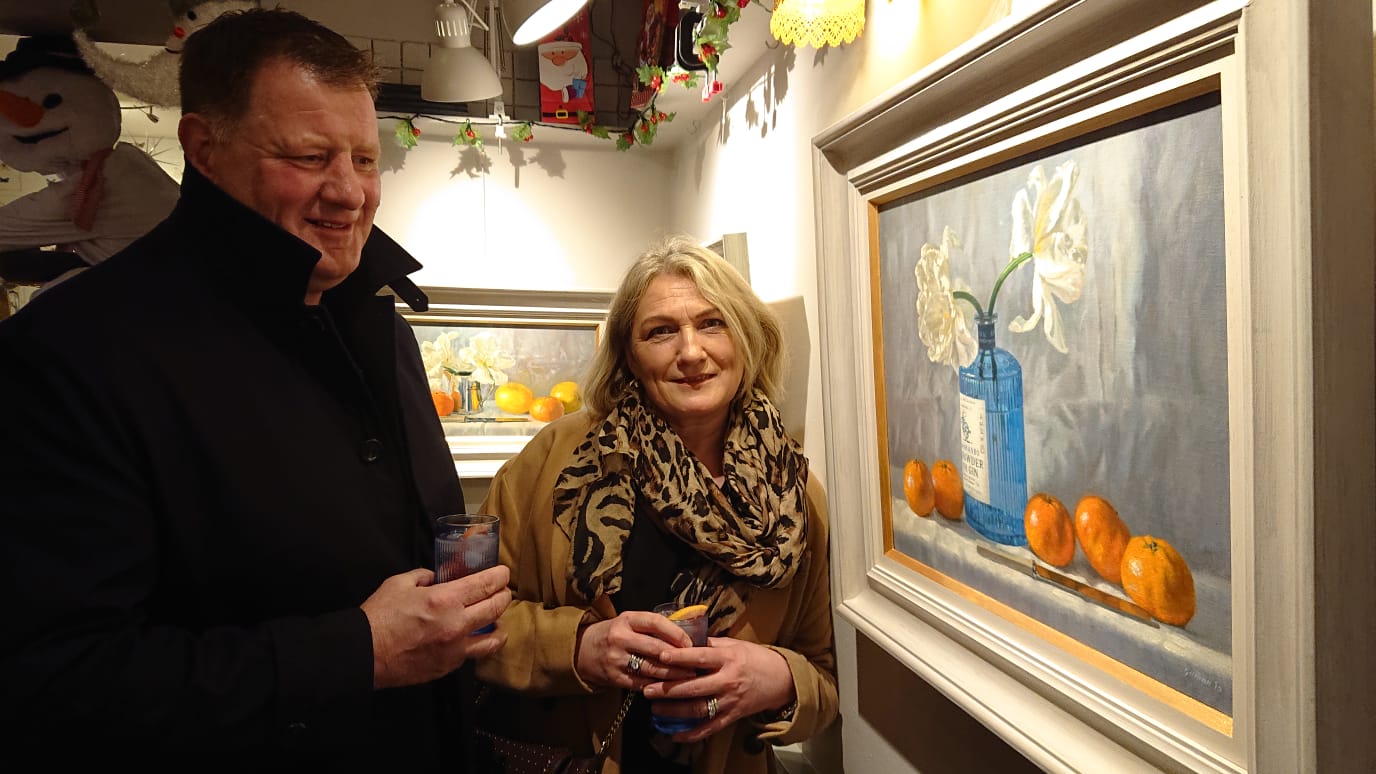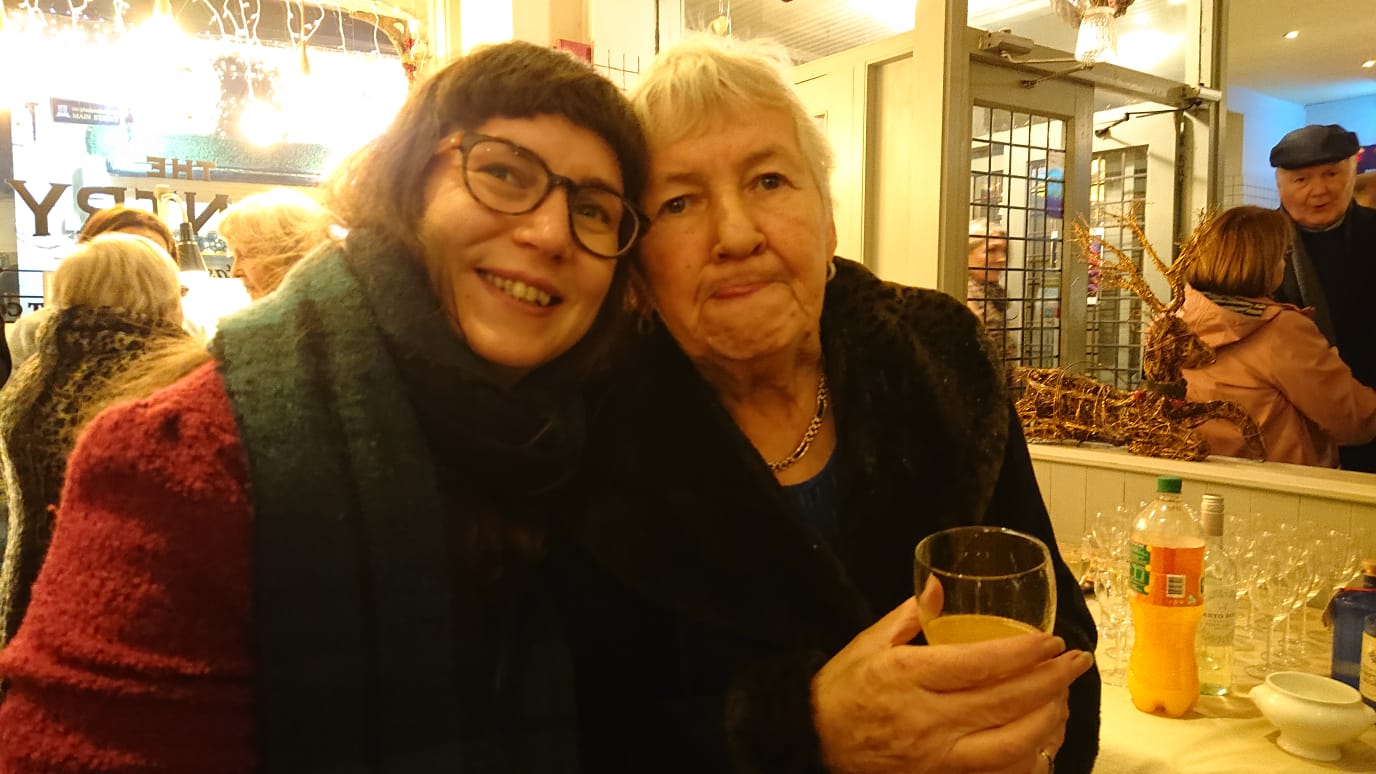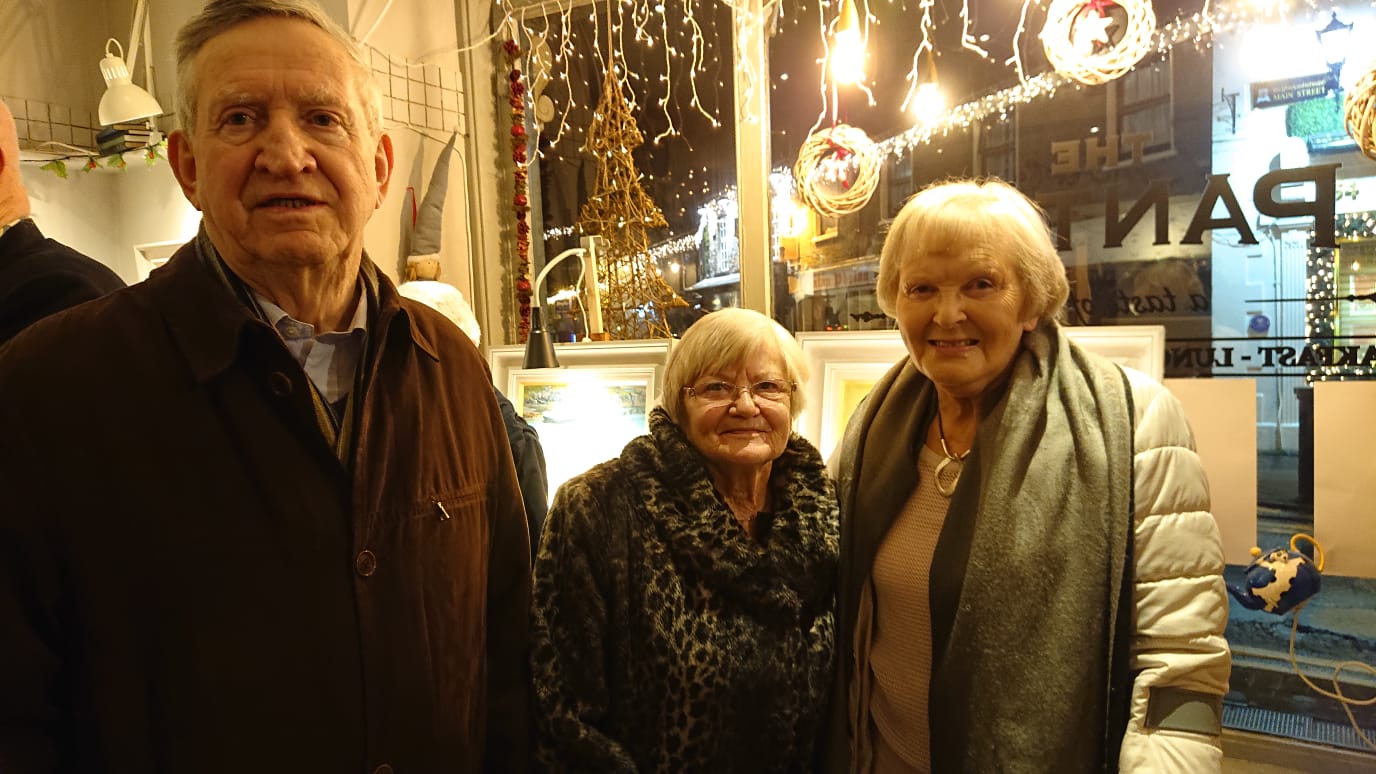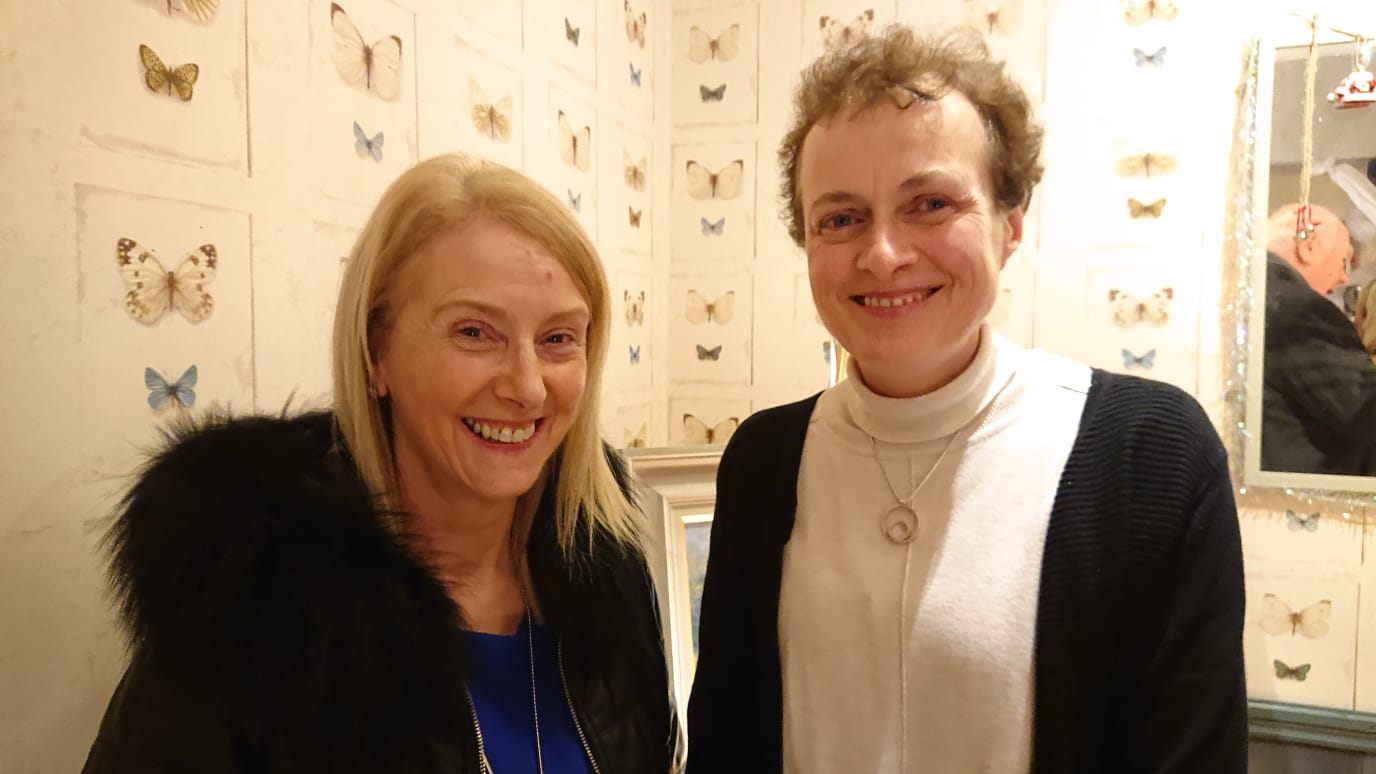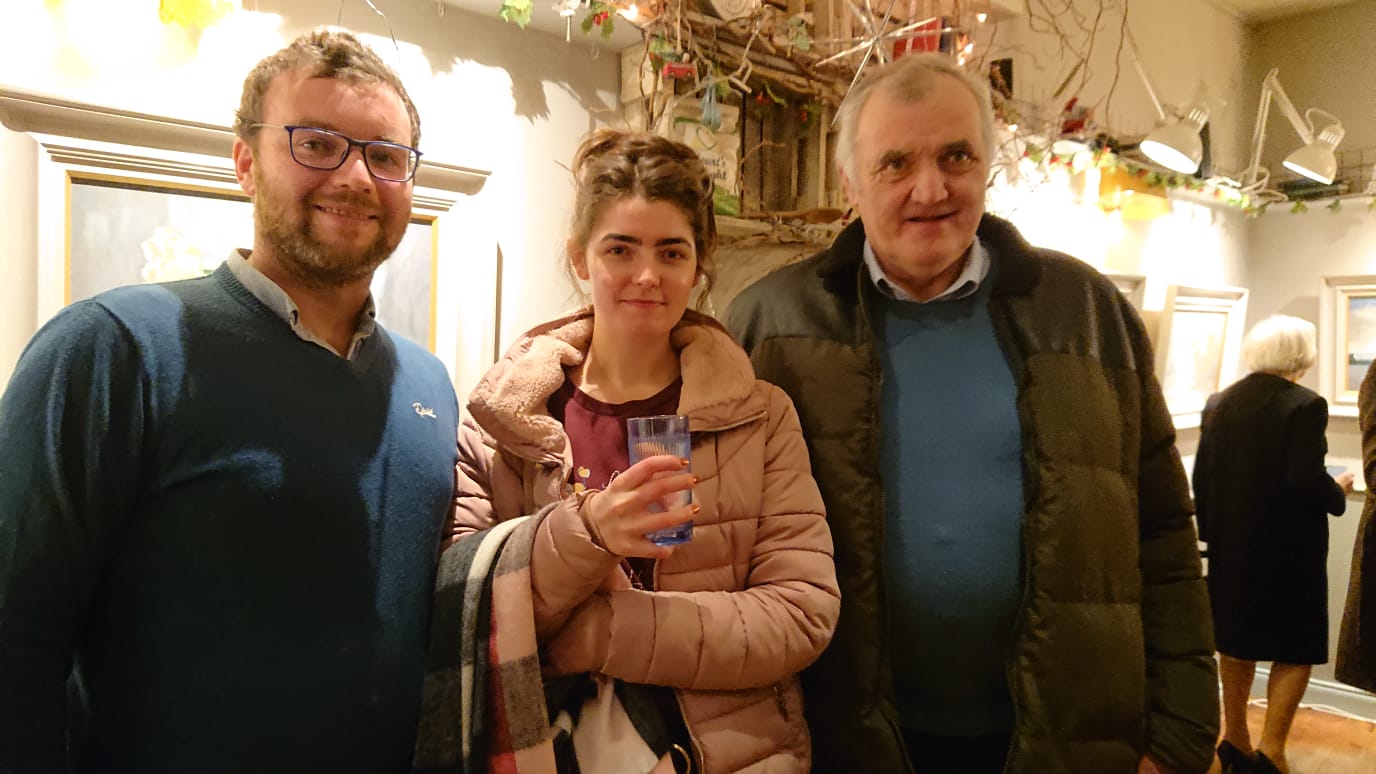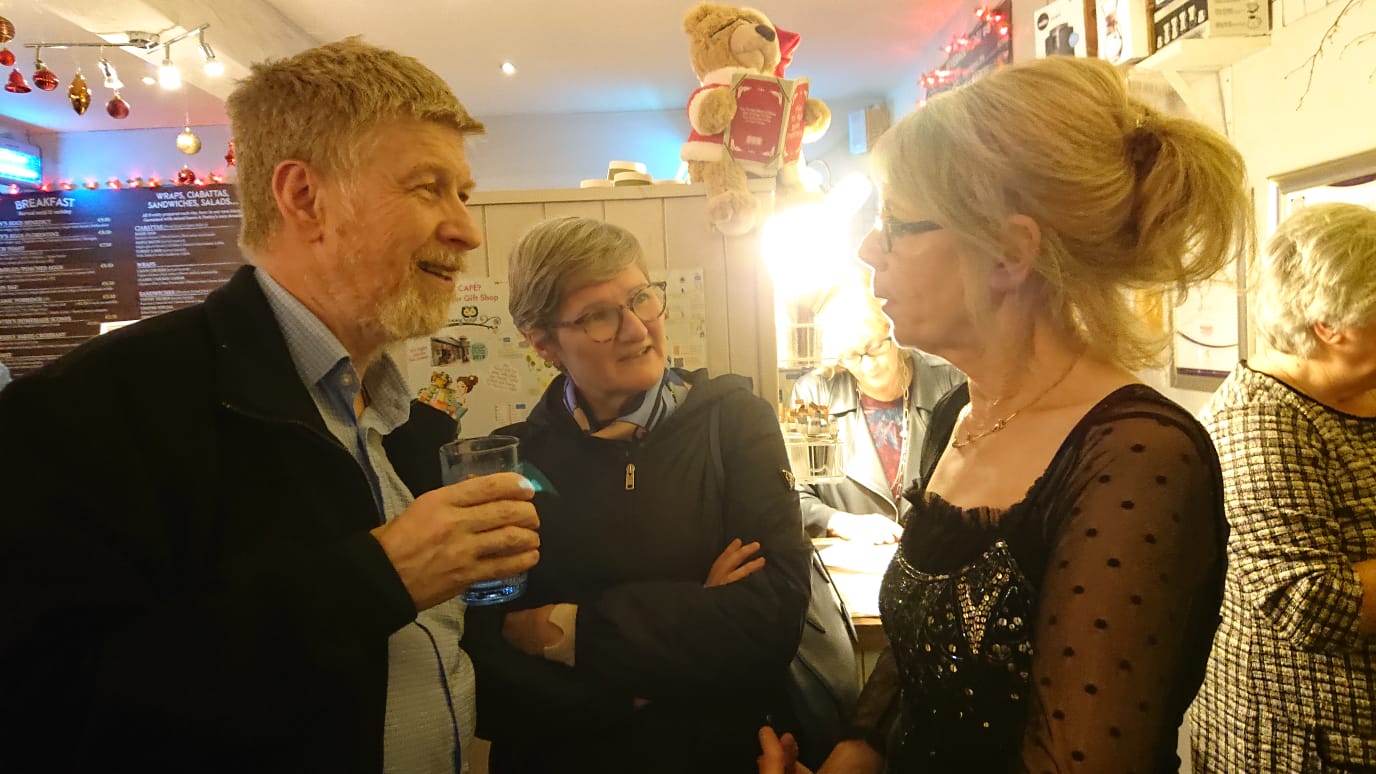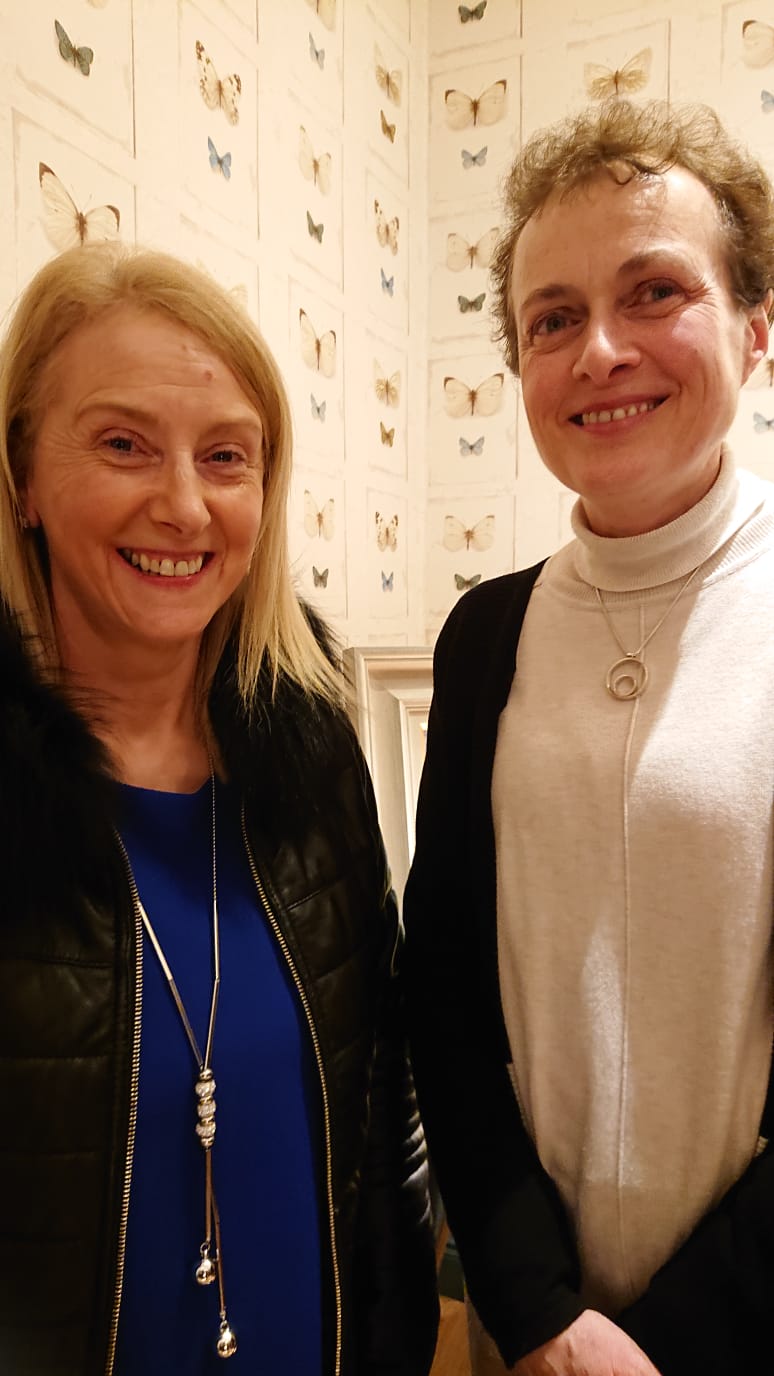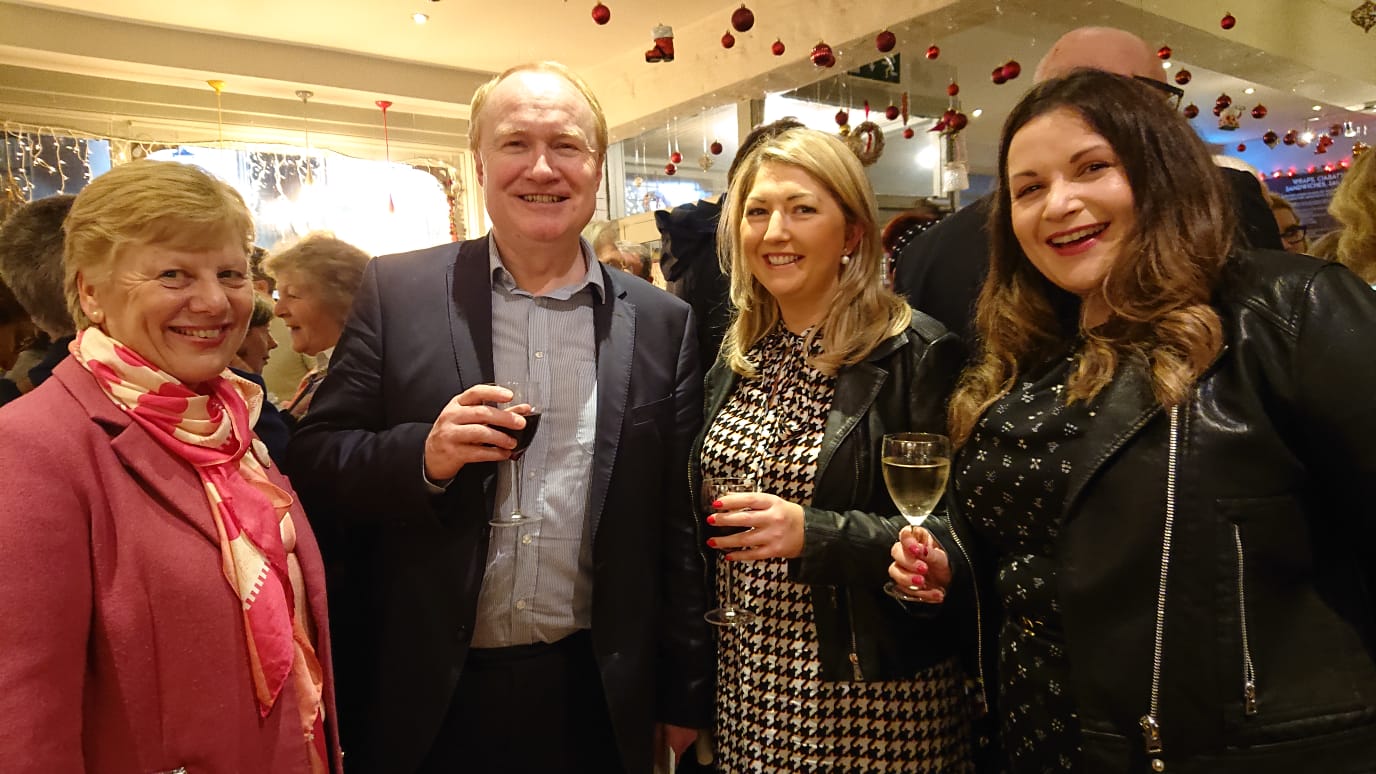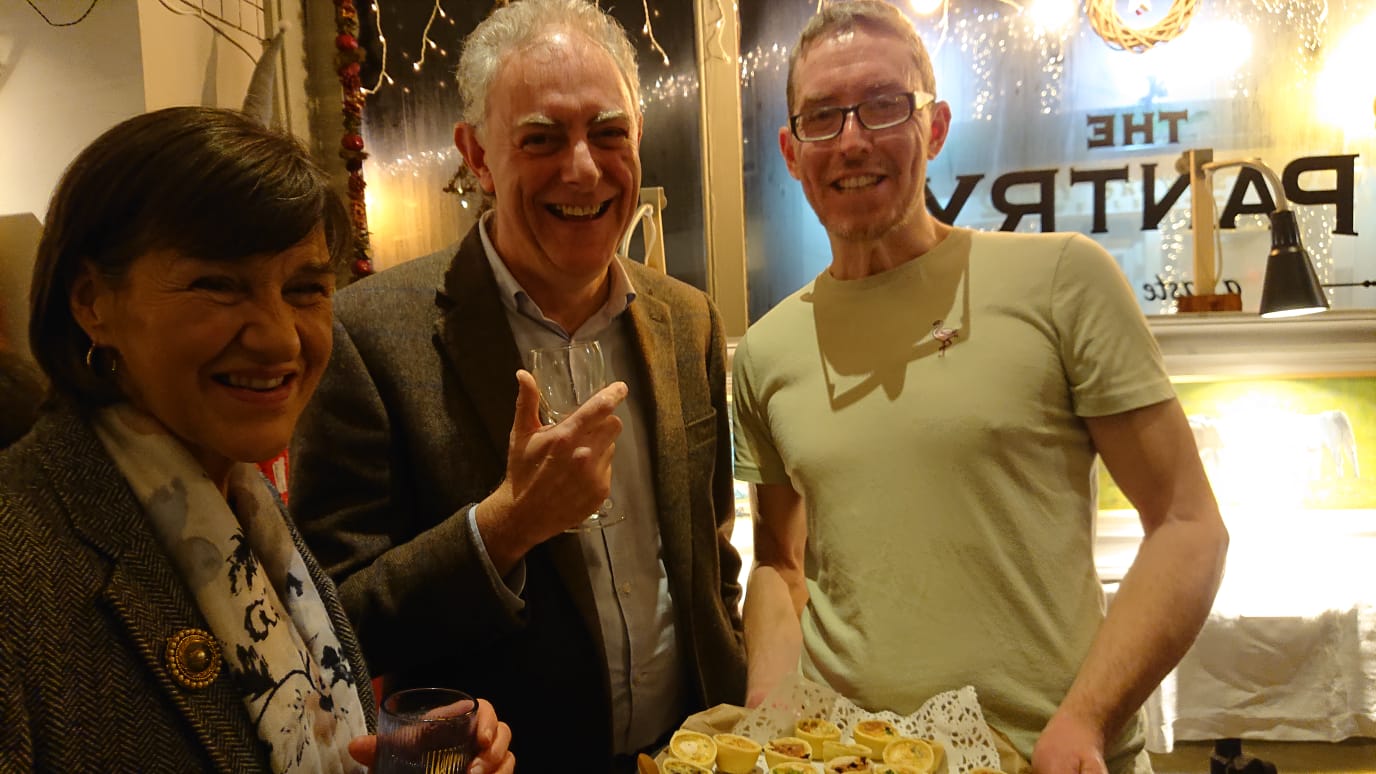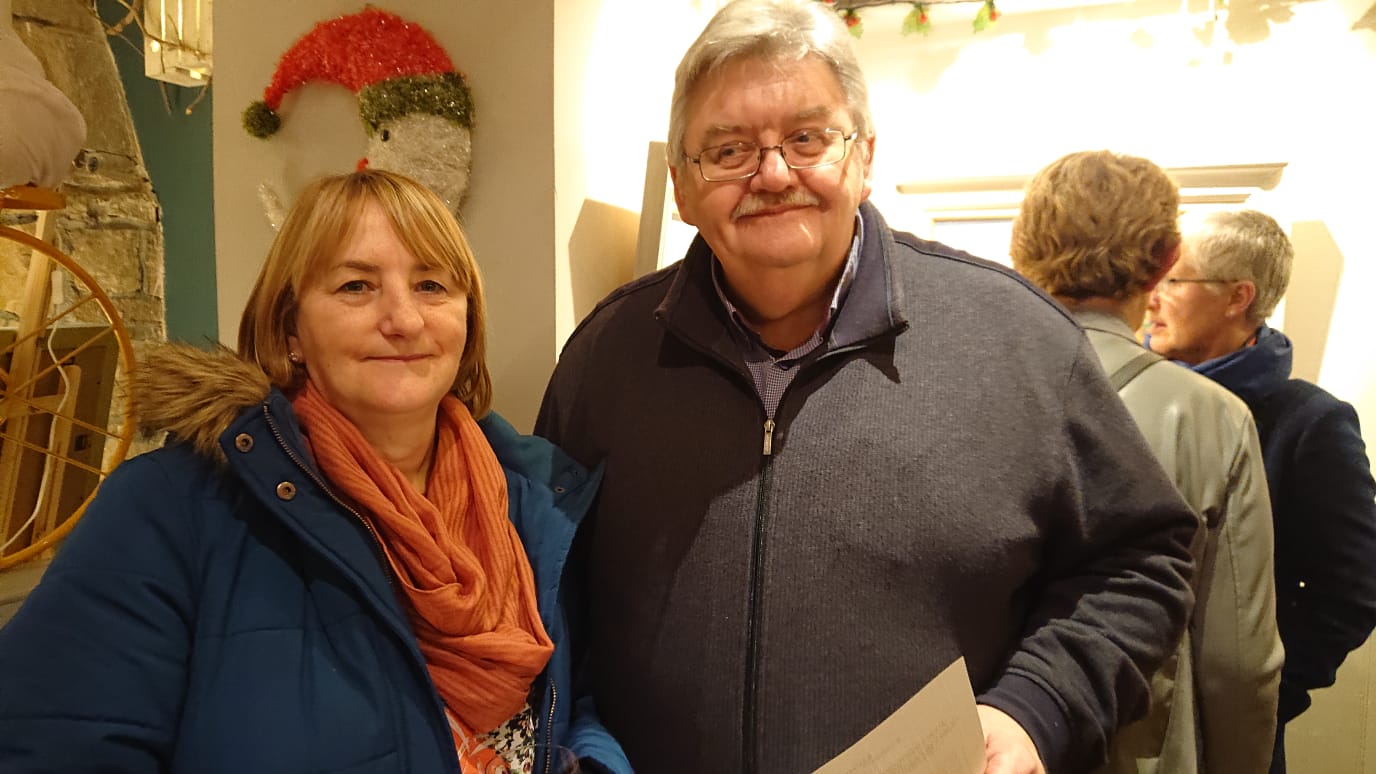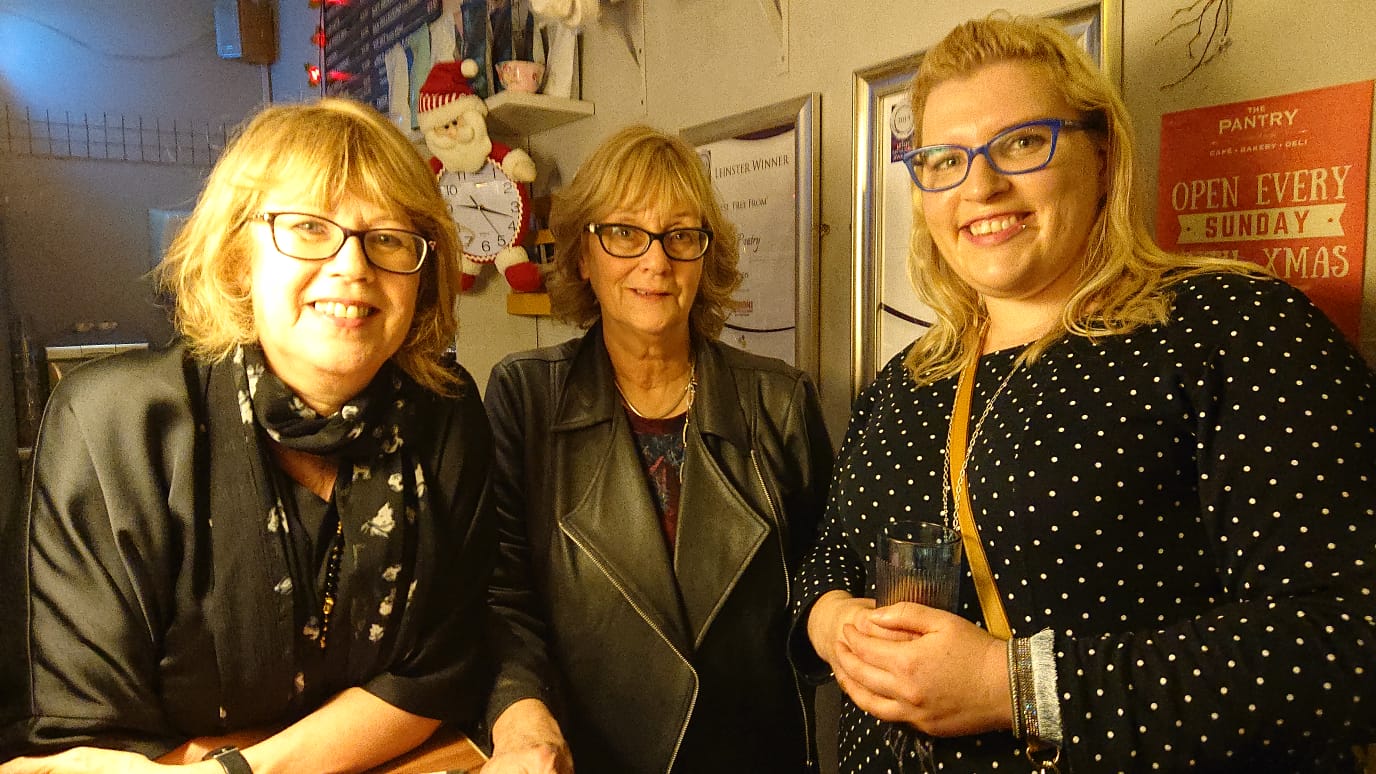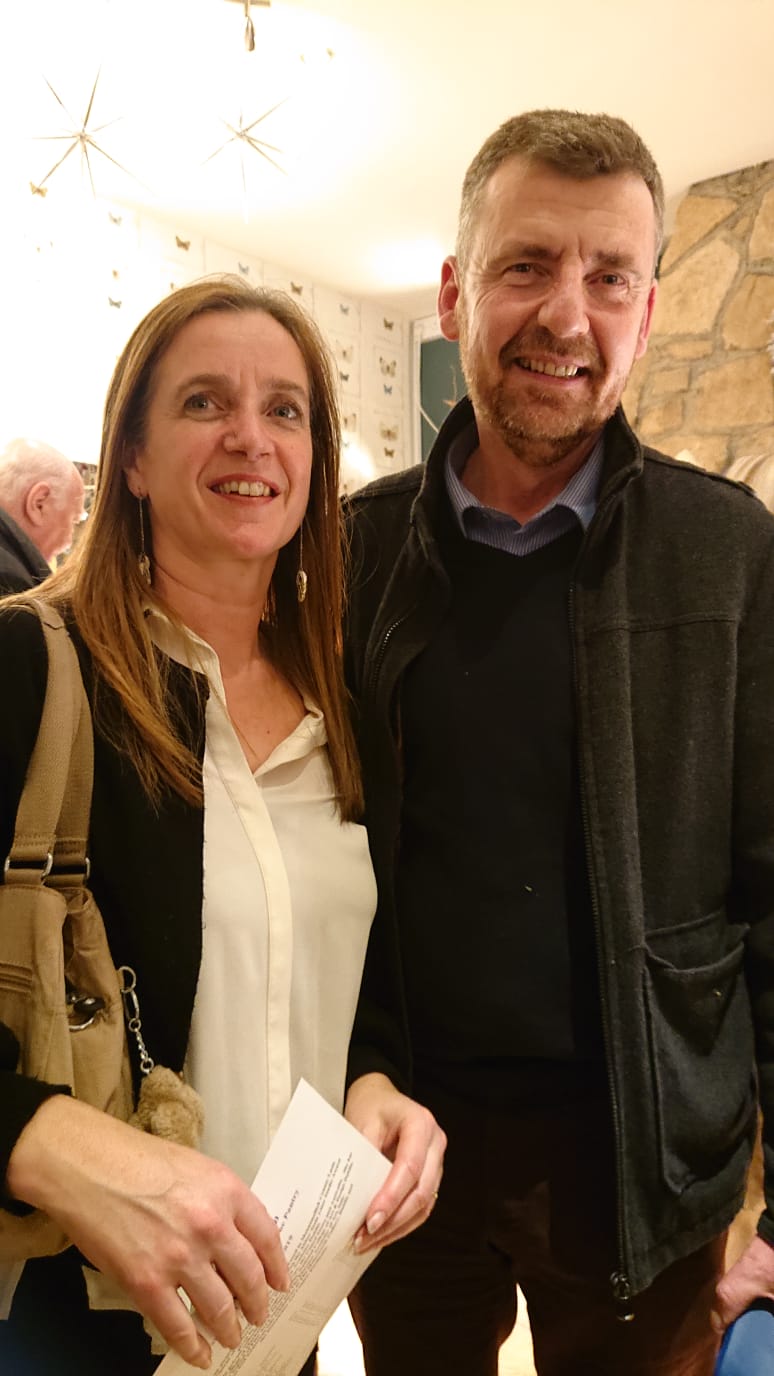 See Also: Subversive poet Arthur Broomfield likes to keep it surreal
See Also: It's Christmas time – have you got your Laois Today Yearbook yet?