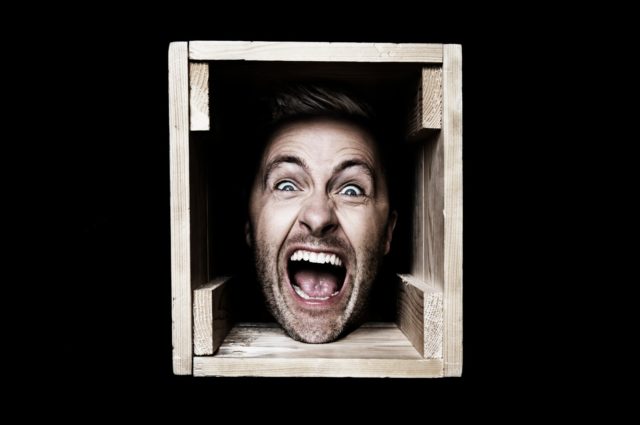 Keith Barry, the world's leading TV hypnotist, mentalist and brain hacker, is set to bring his brand new show 'INSANITY', to Laois early next year.
Keith will be in the Heritage Hotel in Killenard on Saturday January 11.
The internationally acclaimed Mind Magician is bringing 'INSANITY', his most daring and audacious show to date, on tour across Ireland this December 2019 to March 2020.
Featuring crazy and insane mind-reading, escapology and magic experiments designed to shock, amuse and amaze blurring the lines between sanity and insanity.
"INSANITY" will push boundaries, and astonish even the most skeptical audience members.
Speaking to LaoisToday about the new show, Keith gives a falvour of what people can expect.
He said: "This is very different because I always make sure that each show is different than the last and in fact any show I've done before.
"In the first half of the show, I examine insanity and all things that come with it. I found out there is really a thin line between insanity and genius. So I examine characters from history to determine which they were.
"I talk about Rasputin, Alex Jones and Edward Monk, who is famous for painting the Scream and he talks a lot about insanity and how he was going in and out of insane institutions when he was painting those paintings.
"He was getting electroshock therapy so, taking inspiration from that, every night I will get electrocuted on stage by a member of the audience into my head and then simultaneously I have to hack into their brain and figure out their inner most deepest thoughts.
"Alex Jones is the biggest conspiracy theorist in the world and has been banned off Twitter and Youtube. So the audience and I will create our own conspiracy theory on the night to the hilarity of the audience.
"Rasputin the mad monk, apparently he had super human strength, so every night, I take someone up from the audience and using hypnosis, I give them super-human strength and we test their new ability."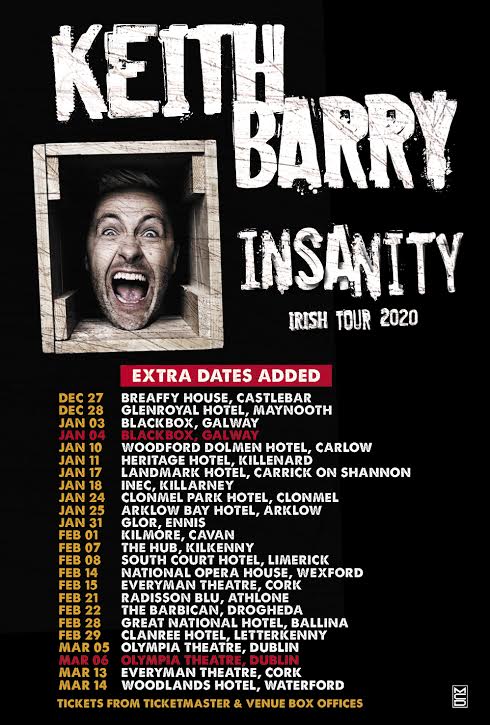 Not everyone will want to be hypnotized by Keith – and he has set the show up so that if you don't want to, you can avoid it.
He said: "In the second half, I turn the tables on the audience where I throw a giant microphone into the audience and if someone catches it, I have to try hack into their brain and figure out the most insane things that they've ever done.
"I know some people can be scared by this so we are going to leave 500 metres of tin foil outside the front door of the theater so if you don't want to participate – in other words you just want to watch it and relax – all you need to do is make a tin foil hat on your way in.
"So if you do that, then my word is that you will be left alone and I won't try to hack your brain.
"The show is designed to make people laugh until their faces hurt – and obviously be fooled badly as well.
Tickets are on sale now Ticketmaster – (In person: From Ticketmaster Outlets Nationwide, By Telephone (24 Hour): ROI: 0818 719 300, Northern Ireland: 0844 277 4455, Book On Line: www.ticketmaster.ie).
Nationwide Tour Dates
27 December – Breaffy House, Castlebar
28 December – Glenroyal Hotel, Maynooth
03 January – Black Box, Galway
04 January – Black Box, Galway (EXTRA GALWAY DATE)
10 January – Woodford Dolmen Hotel, Carlow
11 January – Heritage Hotel, Killenard
17 January – Landmark Hotel, Carrick On Shannon
18 January – INEC, Killarney
24 January – Clonmel Park Hotel
25 January – Arklow Bay Hotel
31 January – Glor, Ennis
01 February – Kilmore, Cavan
07 February – The Hub, Kilkenny
08 February – South Court Hotel, Limerick
14 February – National Opera House, Wexford
15 February – The Everyman, Cork
21 February – Radisson Blu, Athlone
22 February – The Barbican, Drogheda
28 February – Great National Hotel, Ballina
29 February – Clanree Hotel, Letterkenny
05 March – Olympia Theatre, Dublin
06 March – Olympia Theatre, Dublin (EXTRA DUBLIN DATE)
13 March – The Everyman, Cork (EXTRA CORK DATE)
14 March – Woodlands Hotel, Waterford