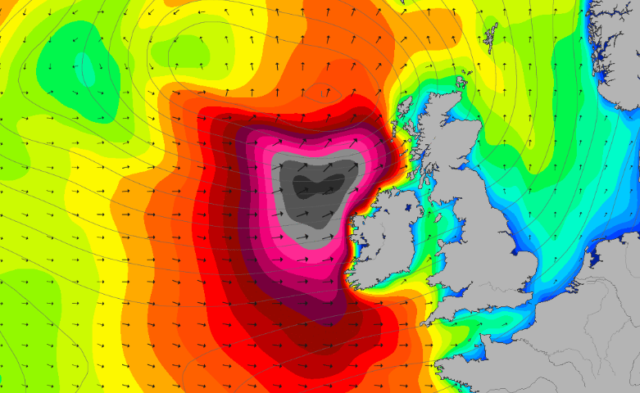 A weather bomb is heading our way – as Storm Brendan is expected to start hitting Laois from 8am on Monday morning.
Met Eireann have upgraded their weather warning for wind to Status Orange for the whole of the country as winds reaching 130km/h are predicted.
They say: "Storm Brendan will produce extremely windy and wet weather on Monday, with status Orange weather warnings in force for all counties and status Red in sea areas.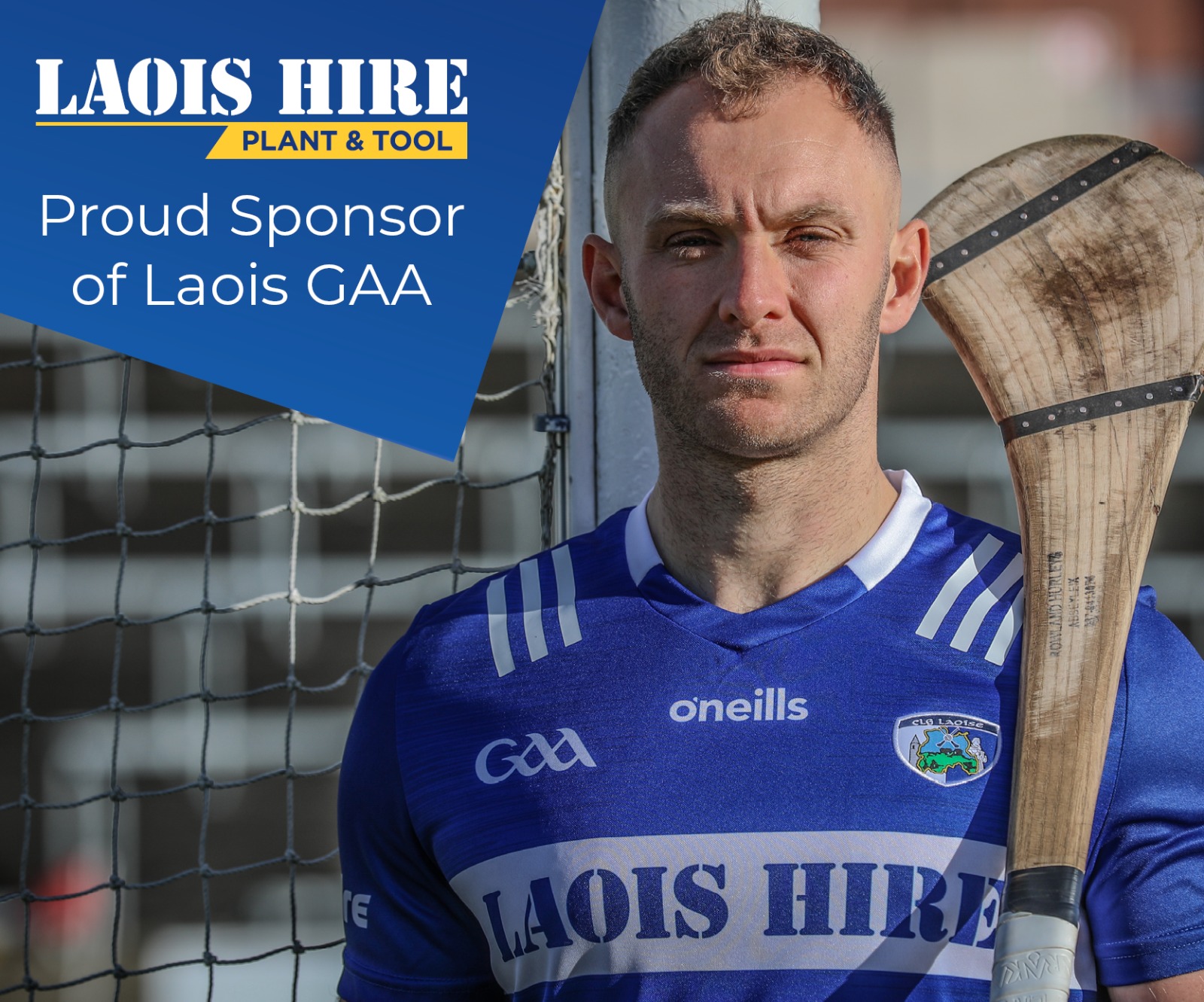 "Gale force southerly winds will extend countrywide during the morning, with severe and damaging gusts. Heavy rain will extend from the Atlantic also, possibly thundery in places.
"There will be significant risk of coastal flooding due to a combination of onshore winds, high spring tides and storm surge.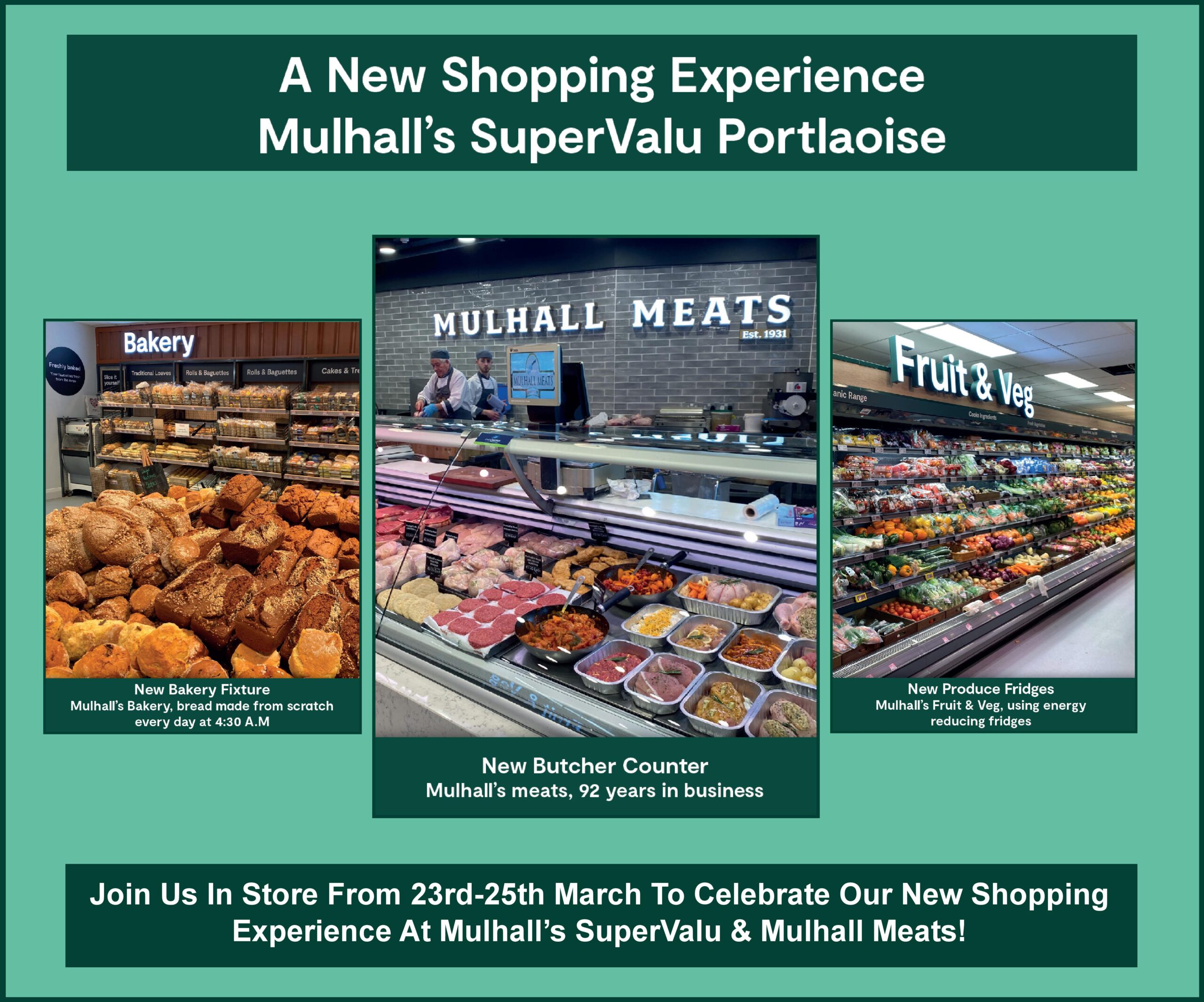 "Clearer conditions, with squally showers of rain and hail, will follow from the west during the afternoon and early evening, with the ongoing risk of thunder.
"Winds will veer southwesterly with the clearance, easing a little in most areas, but it will remain stormy on western coasts, with further severe gusts. Maximum temperatures 7 to 10 degrees."
And they explained the Orange Warning for Laois too.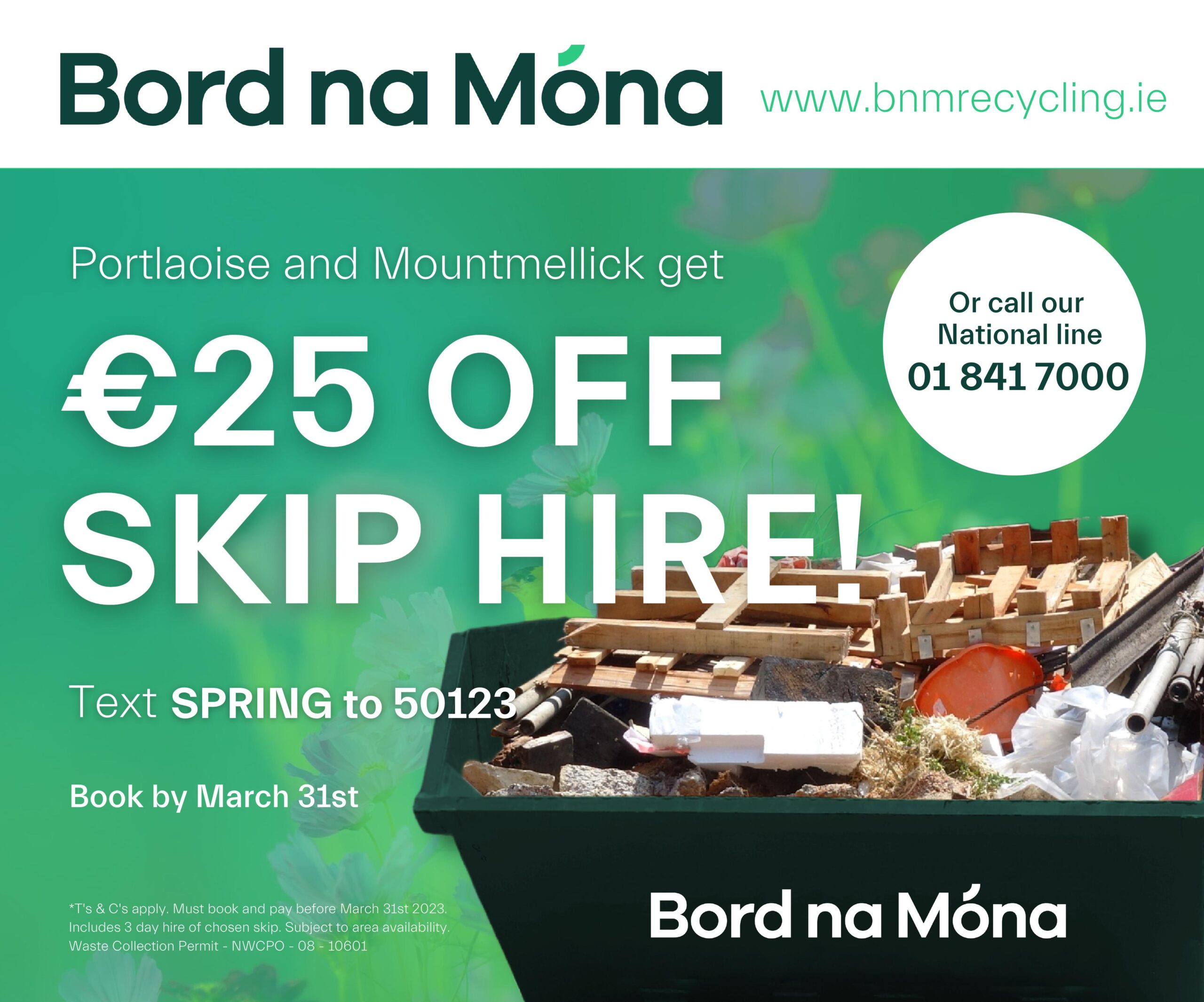 They say: "As Storm Brendan tracks to the northwest of Ireland, southerly winds will reach mean speeds of 50 to 70 km/h with gusts of 100 to 120 km/h, higher in exposed areas."
Alan O'Reilly from Carlow Weather explained on Twitter what the term 'weather bomb' actually means.
He said: "A 'weather bomb' is an unofficial term for a low pressure system whose central pressure falls 24 millibars in 24 hours in a process known as explosive cyclogenesis.
"#StormBrendan is forecast to fall from 988 to 940 in 24 hours, that's double that!"
National Directorate for Fire & Emergency Management also released a statement urging people to take care.
They said: "Storm Brendan is expected to affect the west coast early on Monday morning and then track across the country bringing stormy conditions and heavy rainfall countrywide, with localised flooding possible.
"Local authorities have activated their Local Co-ordination and Crisis Management arrangements to prepare for the arrival of Strom Brendan. Local authorities are advising coastal communities that there is a significant risk of coastal flooding from early morning Monday 13th January.
"The Irish Coast Guard and An Garda Síochána are communicating public safety advice based on the warnings issued by Met Éireann. All road users should be aware that road conditions will be hazardous throughout the country tomorrow and motorists should slow down and exercise extreme caution.
"People are advised to stay away from exposed coastal areas for the duration of Storm Brendan.
"NDFEM Crisis Management Team continue to actively monitor this evolving situation working with Met Éireann, OPW and all local authorities."
The bottom line folks is to take care!
SEE ALSO – Laois church vandalised in sickening overnight attack