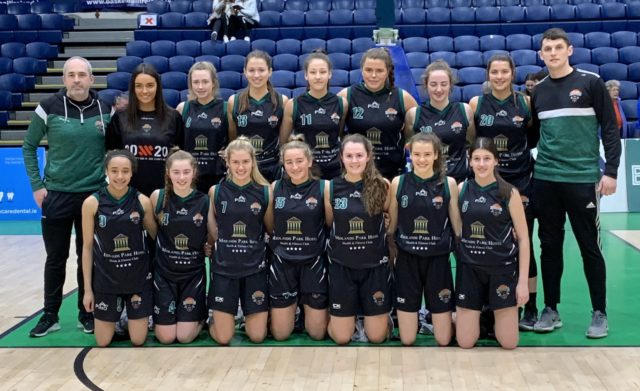 Portlaoise Panthers 76 Waterford Wildcats 53
Hula Hoops U-18 Women's National Cup Final
What an incredible week it has been for some of these players. Their second All-Ireland medal in the space of three days.
Ciara Byrne, Sarah Fleming and Jasmine and Jade Burke all picked up an U-19 'A' All Ireland school's medal in Tallaght on Wednesday and just over 48 hours later they were back on the same court picking up a National Cup medal.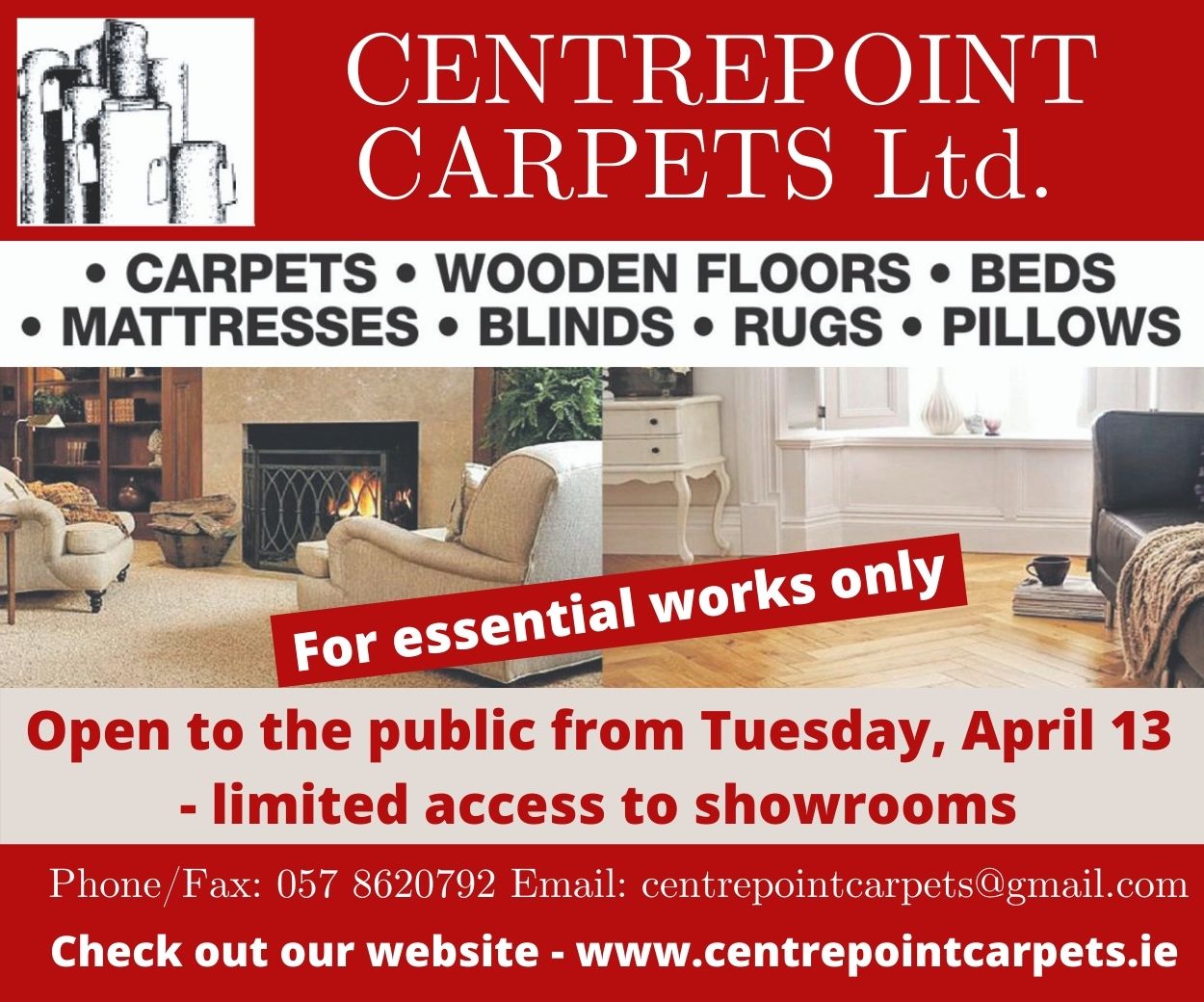 Having beaten Brunell in the semi-final after Ciara Byrne, Jasmine Burke and Lisa Blaney lead the way, the next task of taking on Waterford Wilcats was never going to be easy but they did it, and did it with sheer class.
Gillian Wheeler got Portlaoise off the mark with a super three pointer to open the game. Sarah Fleming followed up with a free throw moments later.
Waterford were forced to switch up their defense early on and as they tried to adapt to Panthers' offense, Wheeler was clever under the board, drew a foul on a score and nailed the free throw.
Wheeler was drawing in the fouls every time she drove to the basket and better again, added scores in the form of free throws. Panthers lead 8-3 with five minutes gone.
Panthers were unlucky with a few shots that just did not drop in the lead up to the second quarter, but their attack under the baskets was much stronger than that of Waterford in the opening quarter which allowed Jasmine Burke to hit the target.
Ciara Byrne hit a three showing exactly why she picked up MVP in Wednesday's school final. The introduction of Lisa Blaney and Shanua Dooley to the game with three minutes to go in the first quarter showed the depth this team have.
Blaney hit her first free throw with two to go in the quarter. Byrne answered a Waterford score within seconds before Wheeler dropped another score. Blaney gt a turnover which resulted in another score from her to leave Panthers leading 20-11 at the end of the first quarter.
Wheeler opened the second quarter with two scores from the free throw line. Moments later, Blaney dropped another before she crashed the boards for another basket.
Ella Byrne checked into the game and within two offensive attempts, she had her first score. Byrne found Fleming who finished and the lead was pushed to 14 points with six to go until half time.
Burke and Wheeler added another three points and Panthers had a comfortable lead.
Ella Byrne hit another mid-range shot from the opposite side to her first before Jade Burke extended Portlaoise's lead to 17 points just before half time.
A three pointer from Grainne O'Reilly was another dagger for the opponents just before half time. Wildcats had multiple shot opportunities in the final seconds of the half but their shots would not drop.
Portlaoise Panthers lead 42-25 at the half time break.
Sarah Fleming opened the second half with a great shot having collected her rebound off an attempt before. Waterford made multiple attacks but to no avail which resulted in Grainne O'Reilly making another basket.
Wheeler drew a foul on her score and hit the free throw and it looked as though Wildcats were going to have to do a lot to get back into this game.
A great pass from Wheeler inside to Fleming made it a 26 point game after 4 minutes in the second half. Another score followed for Panthers despite efforts from Wildcats' defense.
Wheeler was having a fantastic game and proved that with yet another score from outside the three to make it a tougher hill for Waterford to climb.
A master class of back to back scores came from Shauna Dooley after she dropped a three pointer, over turned the ball on Waterford's following attack and made the fast break lay up.
Wildcats brought it back to a 28 point game for the end of the third quarter but it was clear Panthers just had to hold on for the final quarter to lift the cup.
A Ciara Byrne steal in the opening seconds of the final quarter to push the lead back to 30 points.
Waterford never dropped their heads and made some great attacks but were unlucky with the outcome. Fleming forced another turn over and landed the fast break.
Portlaoise's passing game on their offense had Wildcat's running riot and, as a result, scores came from Ella Byrne, Blaney, O'Reilly, Hannah Collins to see the girls lift the trophy.
Another brilliant performance. Well done girls!
SCORERS – Gillian Wheeler; 19, Sarah Fleming; 7, Jasmine Burke; 4, Ciara Byrne; 9, Lisa Blaney; 9, Ella Byrne; 6, Jade Burke; 2, Grainne O'Reilly; 8, Shauna Dooley; 5, Hannah Collins; 2
PANTHERS – Ciara Byrne, Shauna Dooley, Sarah Fleming, Lisa Blaney, Grainne O'Reilly, Jasmine Burke, Jade Burke, Gillian Wheeler, Sarah Tuohy, Ella Burke, Zara Mulvihill, Faith Umeh, Hannah Collins, Shannon Scully, Emma Fitzpatrick
SEE ALSO – In Pictures: Exciting scenes as Scoil Chríost Rí bring All Ireland title back home