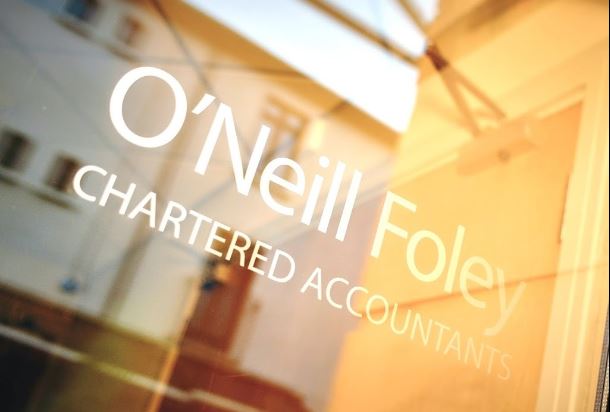 O'Neill Foley, Chartered Accountants and Business Advisors, are expanding. 
The firm currently has in excess of 50 professional partners and staff providing a wide and varied range of accounting, audit, tax, wealth management and corporate finance services.
The culture of the firm reflects the young and energetic profile of our team and the entrepreneurial nature of our client base.
To meet our increasing demands for the services we provide, the following positions are currently available:
Qualified Accountant
Work in general practice, including accounting, audit and tax compliance. Continuing professional development is assured by way of incremental experience within the client base and participation in relevant training programmes.
Corporate Finance Consultant
This position will involve working along side the partners and will encompass equity transactions (both buy and sell), debt fund raising and expert witness assignments.
Tax Consultant
Recognised tax qualification is essential along with at least 2 plus years of relevant experience across a number of tax heads.
Ideally the experience should come from a dedicated tax department with in a substantial professional organisation with a wide range of exposure to varied transactions.
Graduate Trainee Accountants
Applicants with an honours degree from any discipline will be considered. If you believe you have the enthusiasm and dedication to work in a committed environment, we will provide the structures and training.
Accounting Technicians
Applications are welcome for qualified and trainee technician positions. The work is varied and there is considerable scope for progression both within the firm and throughout our extensive network of clients.
Trainee Financial Advisor
Working in close collaboration with the firms head of Wealth Management, this position will enable the right candidate to develop appropriate professional qualifications and combine the technical and compliance experience with the trusted advisor client facing element of the role.
Payroll Assistant
Given the position is within a team of dedicated payroll specialists, this role can be adapted to an individual with substantial experience or a trainee with a genuine interest in deepening their experience.
Remuneration 
Remuneration for each role will be commensurate with the qualification and experience of each candidate.
To Apply 
If you are interested in any of the above positions, please email your CV in strictest confidence to careers@onf.ie.
Applications close on 21st February 2020.
Address: Patrick's Court, Patrick Street, Kilkenny R95 N28F
Website: www.onf.ie
SEE ALSO – Check out the dedicated jobs section on LaoisToday