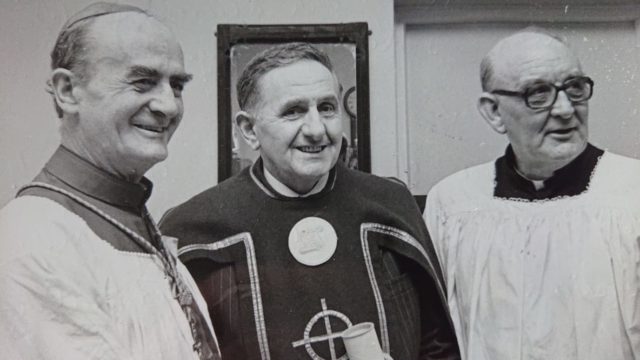 The two General Elections of the 1970s were the first to be really contested in the full glare of the then relatively new-fangled gadget, the television set, which had only arrived on the scene a decade earlier.
With no mobile phones, Facebook or emails the TV was front and centre in shaping public opinion.
Of course Gay Bryne and the Late Late Show was hugely influential.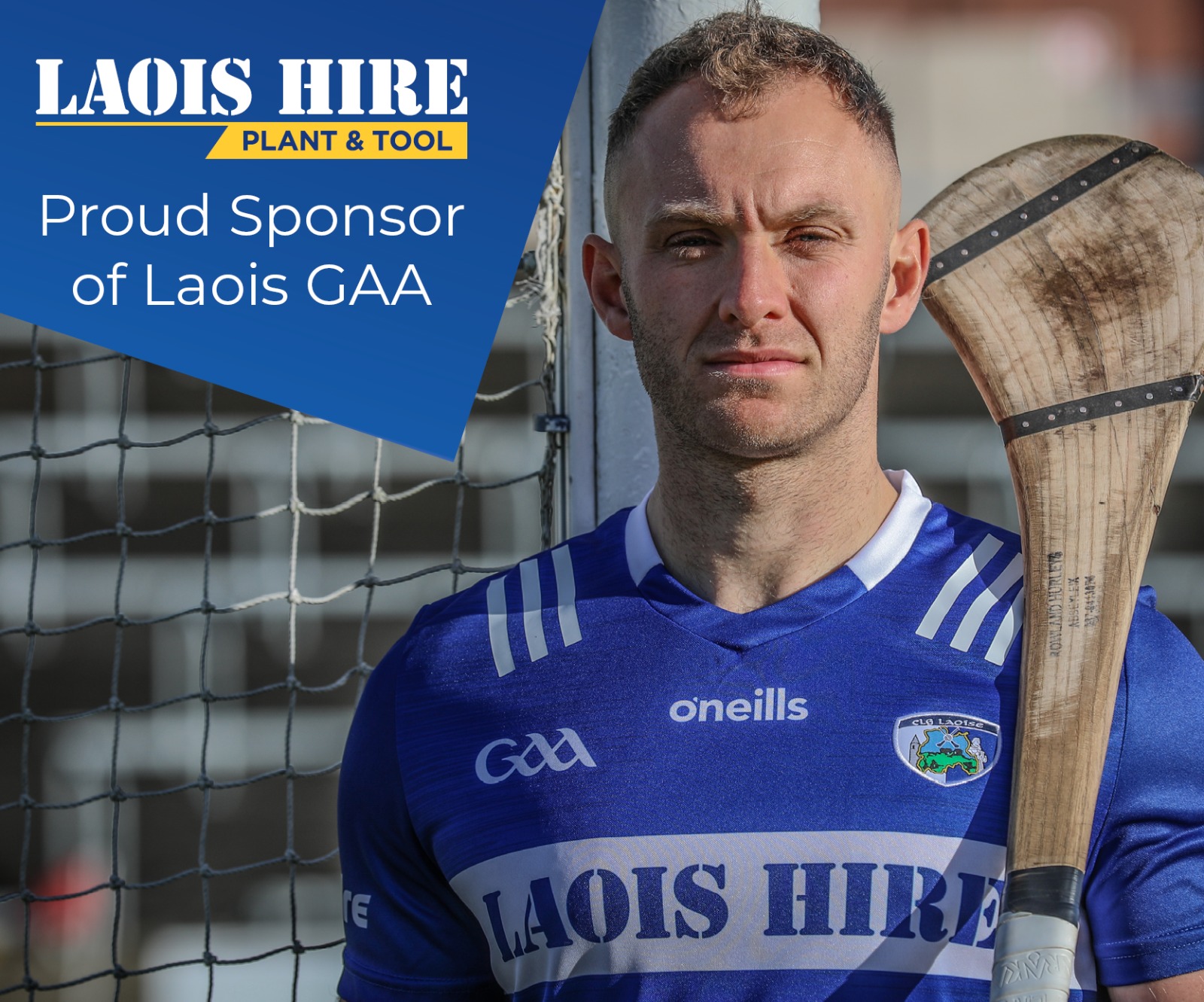 So too were people like Professor of Politics, Brian Farrell and, analyst and number cruncher supreme John Bowman and the 7-Days anchor John O'Donoghue.
7-Days which was Directed by Eoghan Harris was the Prime Time of its day, later to be followed by Today Tonight in the 1980's with Olivia O' Leary and Pat Kenny teaming up with Farrell and Bowman.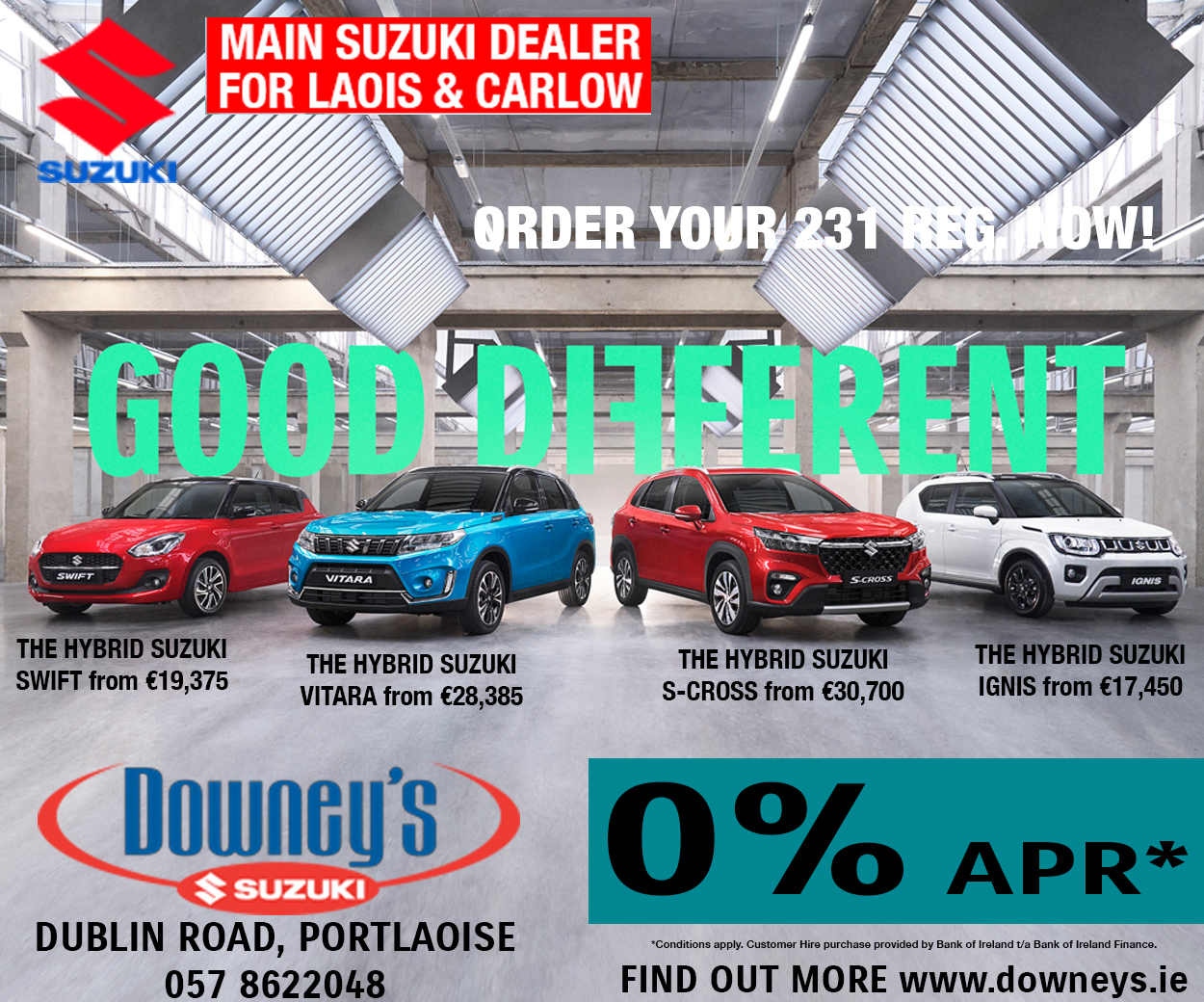 Arguably however, none were more potent than the wickedly hilarious satirical programme, Hall's Pictorial Weekly, presented by comic genius Frank Hall and featuring the inimitable duo of Frank Kelly and Eamon Morrissey – later of Father Ted, The Brother and, Fair City fame.
It is without dispute that Halls' Pictorial Weekly's savagely sarcastic satirical portrayal of the Fine Gael-Labour Coalition government from 1973 to 1977 was a factor in the administration's ultimate downfall.
In 1973 Fine Gael secured a rare advantage over Fianna Fáil in Laois-Offaly when a high risk, high stakes strategy paid off.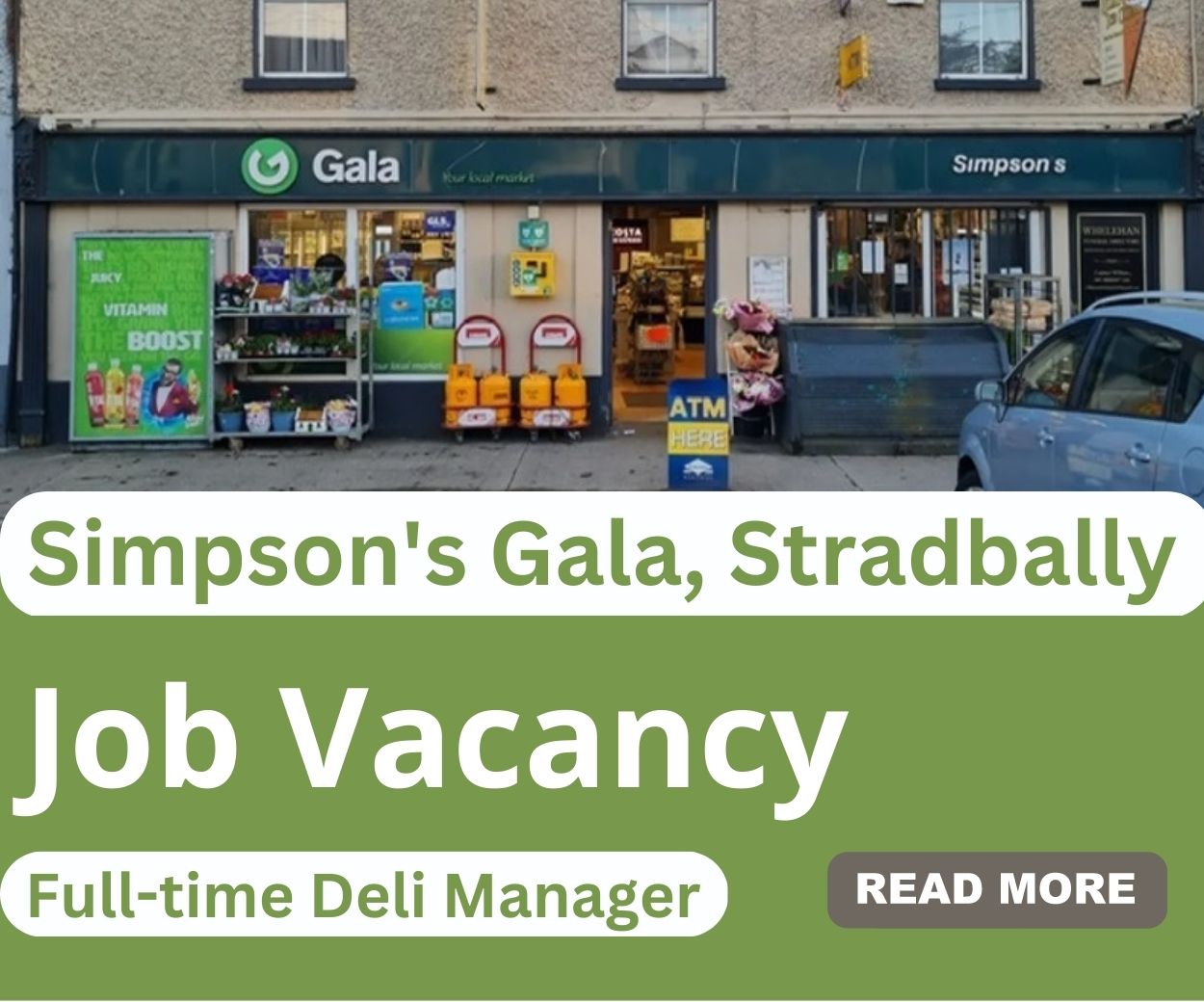 The plan to run five candidates was as daring as it was dangerous, for if it backfired by spreading the vote too thinly without tight transfers it could prove disastrous.
However, it paid off.
In stark contrast Fine Gael are only running two candidates in Laois-Offaly in this week's 2020 general election.
While Oliver J Flanagan had dominated the constituency for decades from his Mountmellick base, where Fine Gael also controlled the Town Commission, this never translated into an additional constituency seat for FG.
Influential Portlaoise councillor Tom Keenan is credited with hatching the plan to go toe to toe with Fianna Fáil and run five candidates.
So Keenan himself went on the FG ticket in 1973 along with sitting TD's Oliver J and Tom Enright in Birr. Running along with them would be Ballyroan's Charlie Mc Donald and Cllr Johnny Butterfield from Offaly.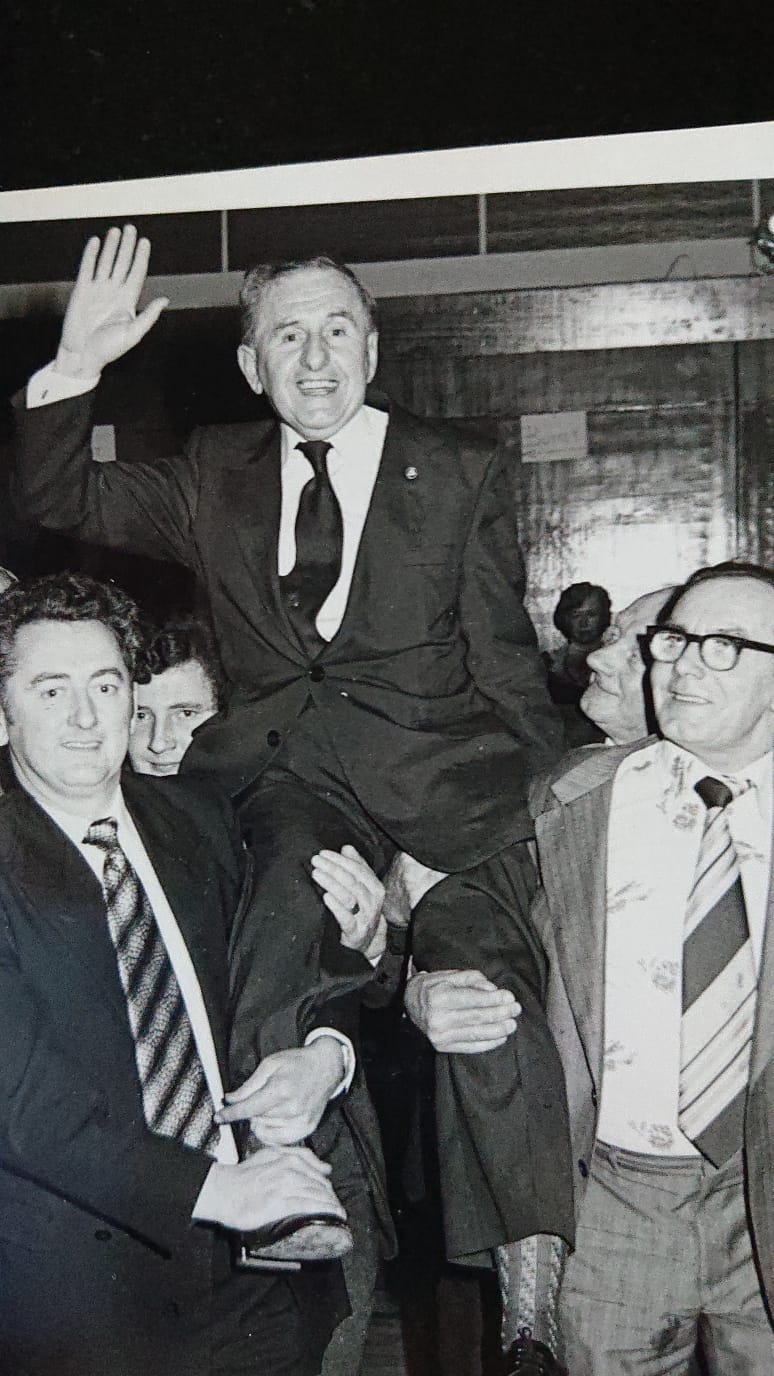 Oliver J still topped the poll but with Keenan and Butterfield hoovering up extra votes Fine Gael they prevailed, with Charlie McDonald taking the third seat, for them at the expense of Ber Cowen in Clara.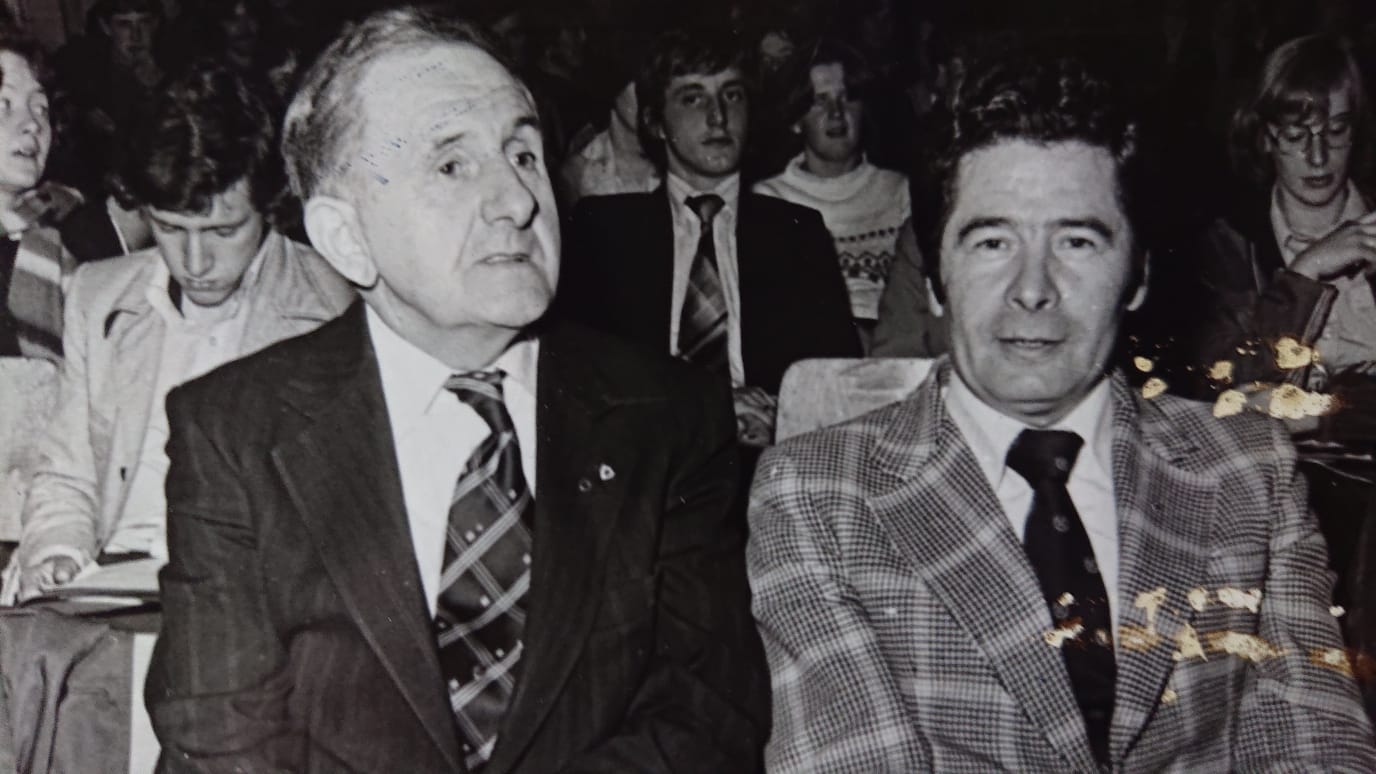 Charlie McDonald joined Oliver J and Tom Enright in the Dáil as Fine Gael went on to form the Liam Cosgrave-Brendan Corish coalition government with Labour.
The Laois-Offaly result of '73 also defied conventional wisdom at the time that 3 of the 5 seats must come from Offaly, which back then had a higher number of voters.
Paddy Lalor from Abbeyleix and Ger Connolly from Bracknagh were returned for FF.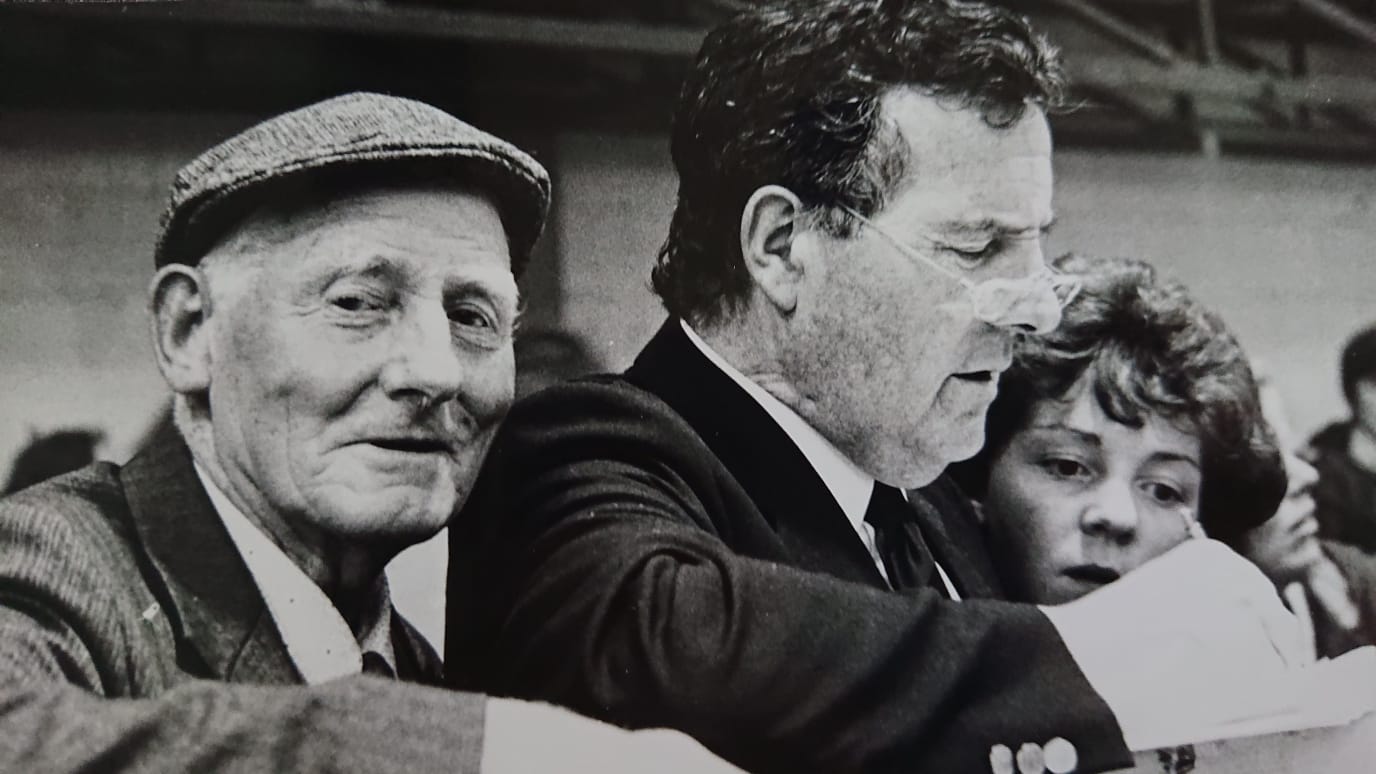 While Labour went on to form the government nationally there was no joy for their candidates in Laois-Offaly with both former TD Har Byrne from Stradbally and Cllr Lar Byrne in Tullamore well out of the running.
It would be 1992 before Labour would regain the seat they had held here up until the 1969 election.
Fine Gael's electoral success here was short lived and would be reversed come the next election in 1977.
While Ireland joined the European Economic Community (EEC), now the EU in 1973 it was a challenging decade economically and socially. The North too was in flames and IRA activity and bank robberies and other atrocities were commonplace.
Dutch industrialist Tiede Herrema was kidnapped and held by his captors for 36 days until he was freed following a lengthy siege at St. Evin's Park in Monasterevin in the winter of 1975.
The following year Garda Michael Clerkin was murdered by an IRA booby-trap bomb in Garryhinch, Portarlington in 1976. A number of other Gardai who were lured to the location by a hoax call were also seriously injured.
Times were hard for large families and Hall's Pictorial Weekly played havoc with the mishaps and missteps of the embattled Fine Gael-Labour Coalition.
One of them was when in a speech the then Minister for Defence, Paddy Donegan cast a slur on the President in what was politely reported as referring to Cearbhall O Dálaigh as "a thundering disgrace." Relations between the President and the Cosgrave government were strained in any event and this was deemed to be the last straw by O' Dálaigh who resigned.
Defence Minister Donegan was forced to fall on his sword to avoid any further embarrassment.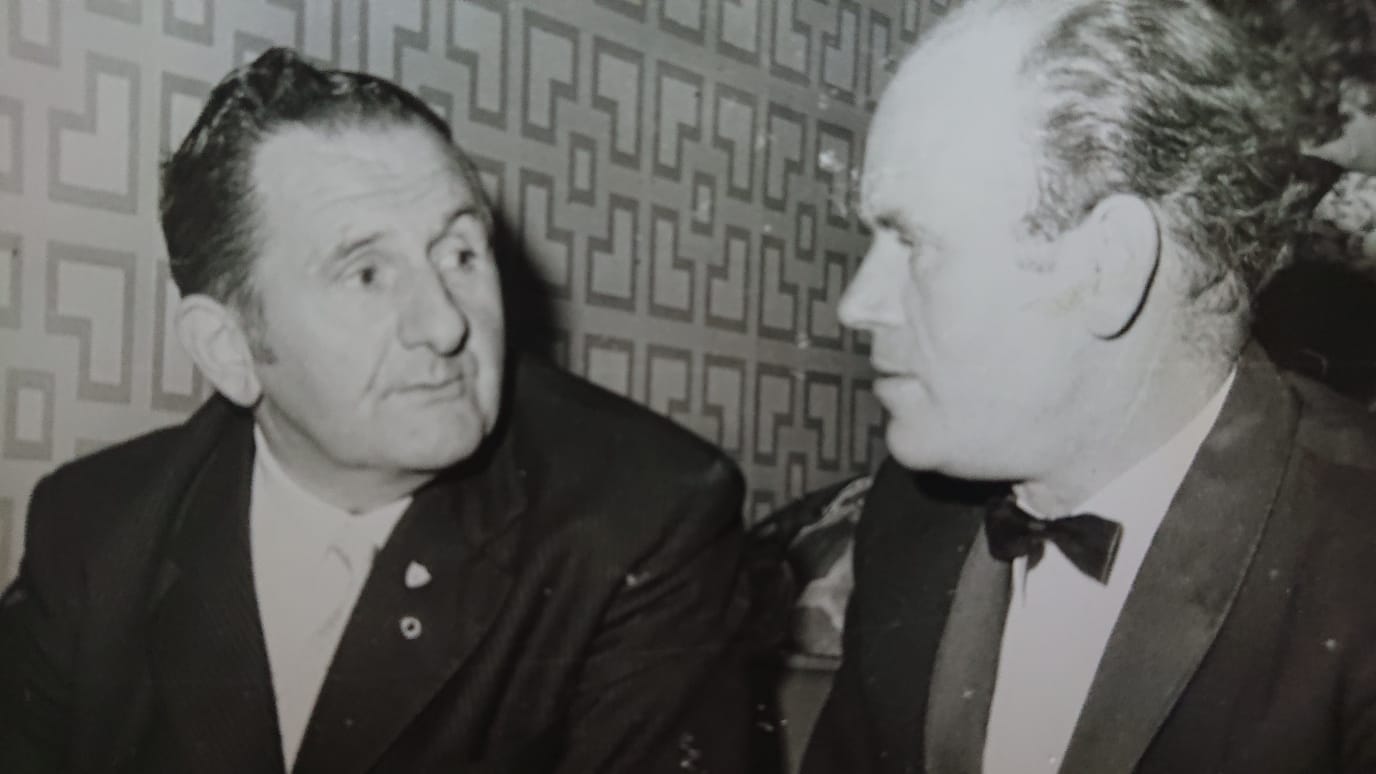 Oliver J Flanagan was promoted to Minister for Defence, his only ever full ministerial portfolio, for the remainder of the government's term for a brief period from December 1976 until July 1977.
Hall's Pictorial Weekly relentlessly lampooned, ridiculed and pilloried the Cosgrave-Corish. The term Ballymagash style politics was coined and became common parlance to parody parish-pump politics.
The gruff Cosgrave was characterised as the Minister for Hardship, his Finance Minister Richie Ryan rather unfairly dubbed, Richie Ruin. It stuck and it stuck in the public mind come the '77 election.
Notwithstanding the unpopularity of the outgoing FG-Labour government, Fianna Fáil leader Jack Lynch was taking no chances on being returned to power. He conjured up a giveaway manifesto like no other.
While it may be sacrilegious in some quarters to think bad thoughts about the multiple and dual All Ireland winning Cork man, much less to criticise him, politically he was to be the architect of perhaps the worst example ever of auction politics.
Lynch and his economic advisor, Martin O' Donoghue unveiled a reckless 14-point manifesto midway through the 1977 election campaign, to be sure, to be sure, as it were.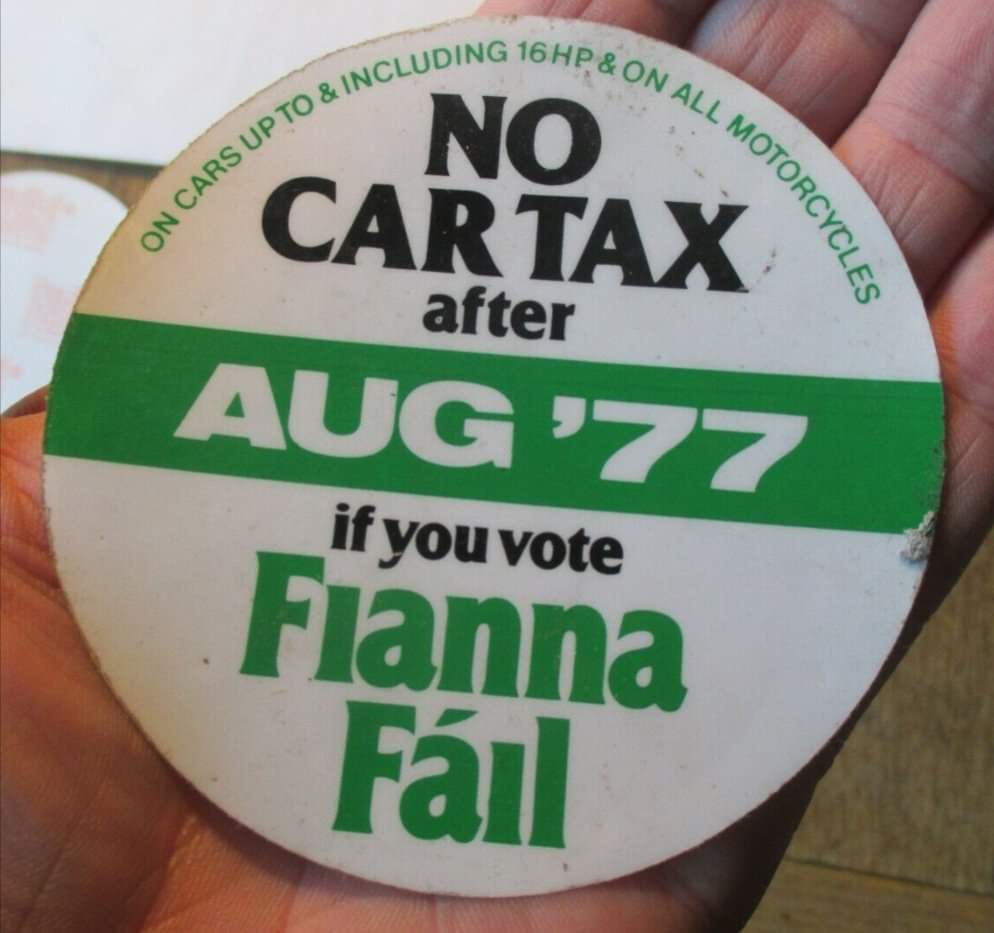 Two of the central planks of the manifesto were the abolition of motor tax and domestic rates.
It did the trick.
Jack Lynch and Fianna Fáil went sailing back into power with a massive gain of 19 seats, 50% of the national vote bringing their total to 84 TDs in a parliament of 148 seats.
1977 was the last time that there was to be a single party government or that any party won an outright overall majority.
The consequences and reverberations of the 1977 manifesto are being felt to this day as the abolition of the two key taxes on cars and property stripped County Councils of significant and vital funding.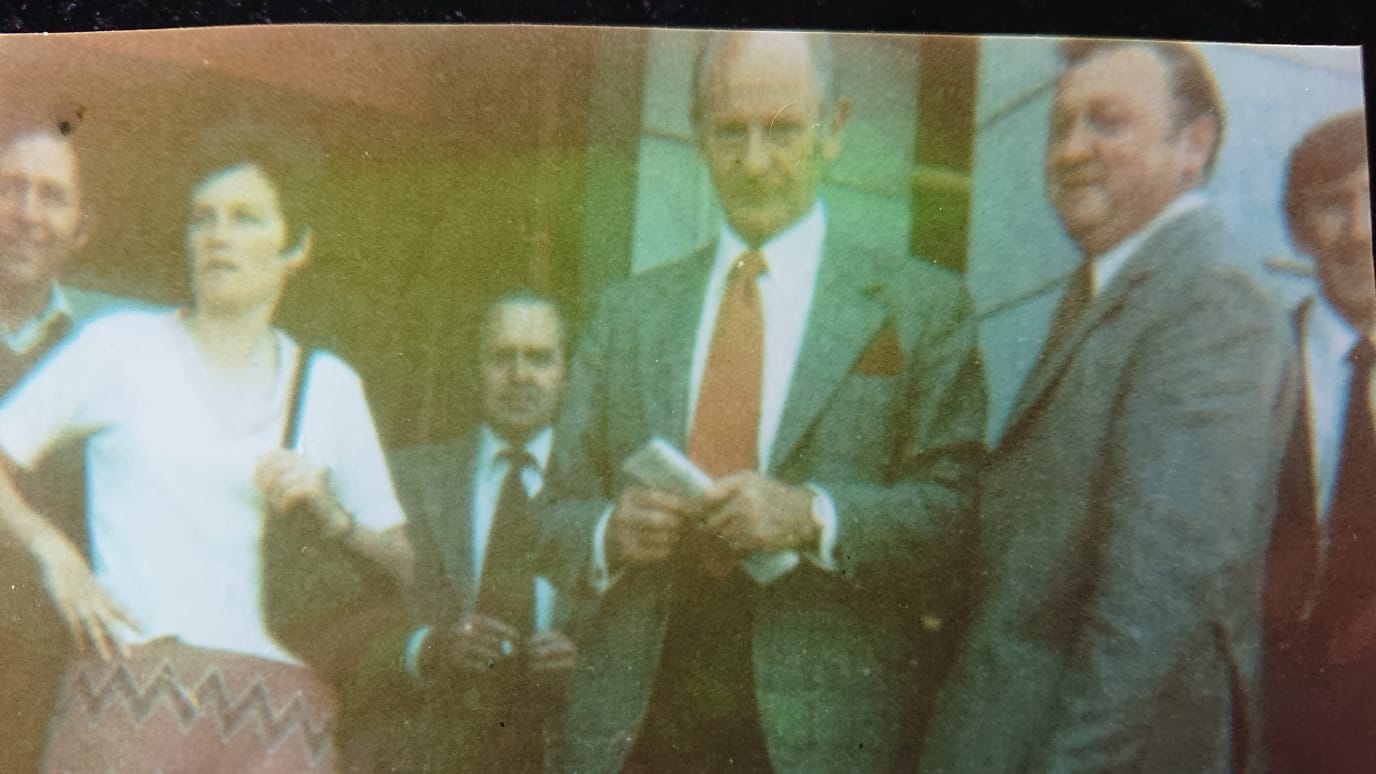 It gave birth to the infamous pothole as road repairs countrywide were neglected and led to wholesale cutbacks and privatisation of local authority services.
The 1977 giveaway manifesto remains the genesis of the ongoing political rows surrounding the funding of services and the ructions around water charges and property tax.
In Laois-Offaly though it also had the desired effect as Fianna Fáil dominance was restored.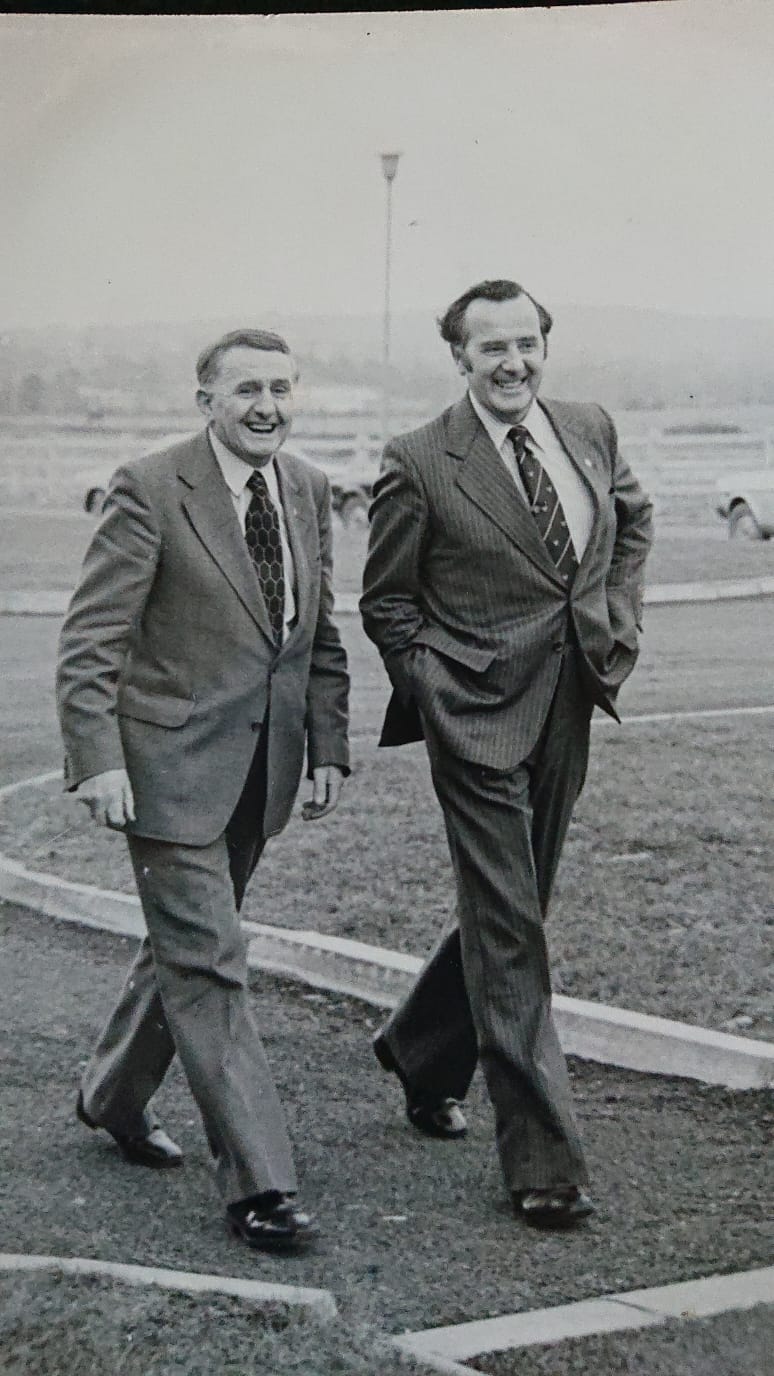 Ber Cowen won his seat back from Charlie Mc Donald and FF went on to hold 3 out of the 5 seats here up until 2011, when John Moloney lost out to Sinn Féin's Brian Stanley.
Nationally, Charlie Haughey went on to oust Jack Lynch and to fend off the challenge of George Colley for leadership of the Fianna Fáil party in 1979, re-opening the bitter wounds between the Haughey and Lynch factions dating back to the rift of the 1970's Arms Trial.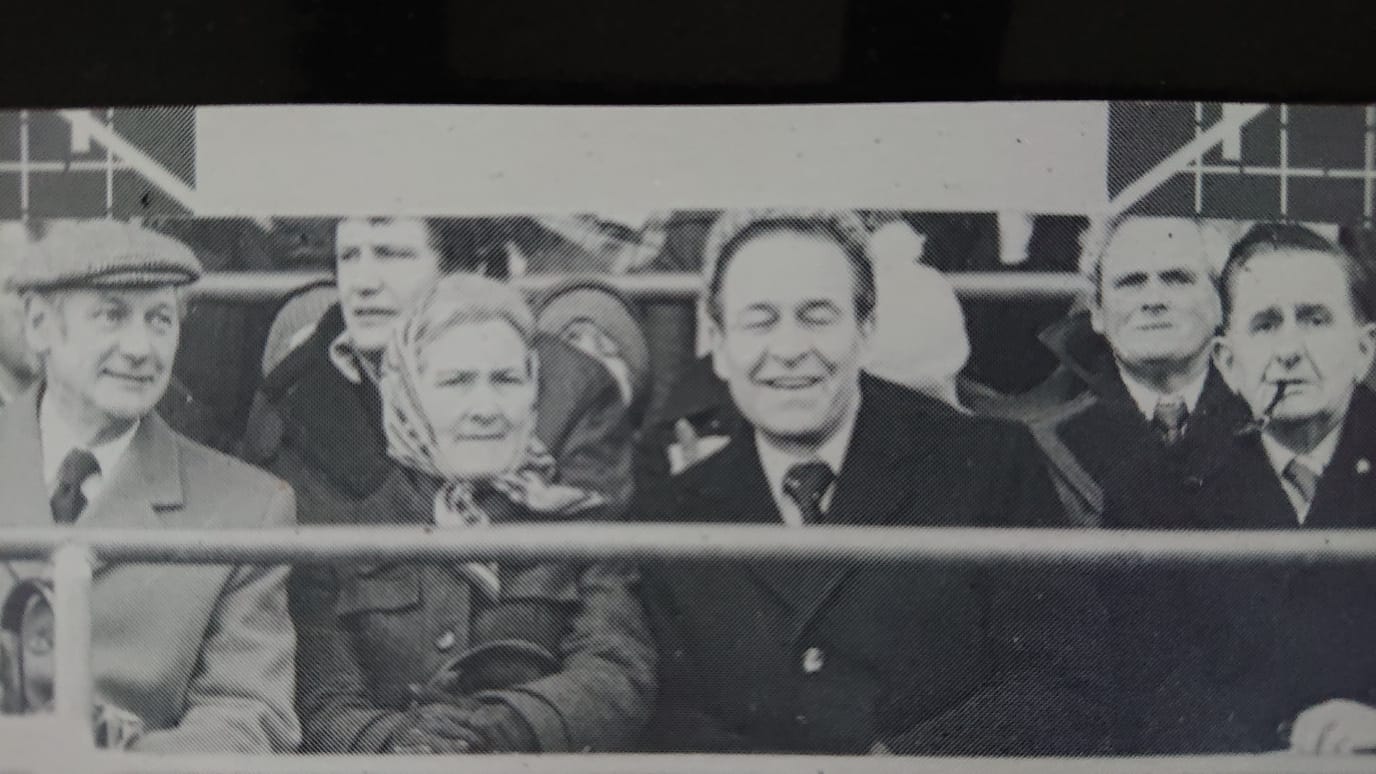 1977 General Election
1977 general election: Laoighis–Offaly[32]
Party
Candidate
1st Pref
%
Seat
Count
Fine Gael
Oliver J. Flanagan
7,415
14.1
1
Fianna Fáil
Ger Connolly
7,432
14.2
2
Fine Gael
Tom Enright
5,338
10.2
3
Fianna Fáil
Bernard Cowen
6,734
12.8
4
Fianna Fáil
Patrick Lalor
7,043
13.4
5
Fianna Fáil
Liam Hyland
5,550
10.6
Independent
James Guinan
4,037
7.7
Fine Gael
Charles McDonald
3,780
7.2
Labour Party
James Kelly
1,654
3.2
Fine Gael
Connie Hanniffy
1,473
2.8
Independent
James Flanagan
1,035
2.0
Labour Party
Benny Dowd
967
1.8
Electorate: ?   Valid: 52,458   Quota: 8,744   Turnout:
1973 General Election
1973 general election: Laoighis–Offaly[31]
Party
Candidate
1st Pref
%
Seat
Count
Fine Gael
Oliver J. Flanagan
8,205
18.3
1
1
Fianna Fáil
Patrick Lalor
8,160
18.2
2
1
Fine Gael
Tom Enright
5,020
11.2
3
Fine Gael
Charles McDonald
3,151
7.02
4
Fianna Fáil
Ger Connolly
4,829
10.8
5
Fianna Fáil
Bernard Cowen
4,384
9.8
Fine Gael
Johnny Butterfield
2,643
5.9
Fine Gael
Thomas Keenan
2,389
5.3
Fianna Fáil
James Houlihan
2,274
5.1
Labour Party
Lar Byrne
1,253
2.8
Labour Party
Henry Byrne
952
2.1
Independent
Thomas Dolan
906
2.0
Fianna Fáil
Thomas Culliton
748
1.7
Electorate: ?   Valid: 44,914   Quota: 7,486   Turnout:
1969 General Election
1969 general election: Laoighis–Offaly[30]
Party
Candidate
1st Pref
%
Seat
Count
Fine Gael
Oliver J. Flanagan
9,485
21.3
1
1
Fianna Fáil
Patrick Lalor
8,659
19.5
2
1
Fine Gael
Tom Enright
4,341
9.8
3
Fianna Fáil
Bernard Cowen
3,550
8.0
4
Fianna Fáil
Ger Connolly
3,616
8.1
5
Fine Gael
Charles McDonald
3,076
6.9
Fianna Fáil
James Houlihan
2,946
6.6
Fine Gael
Frank Feery
2,519
5.7
Labour Party
James Kelly
2,180
4.9
Labour Party
James Flanagan
1,354
3.0
Fianna Fáil
Thomas Culliton
1,322
3.0
Labour Party
John Galvin
754
1.7
Independent
Frank Powers
652
1.5
Electorate: ?   Valid: 44,454   Quota: 7,410   Turnout:
SEE ALSO – LaoisToday Talking Politics Podcast – we call it for Laois-Offaly and Kildare South