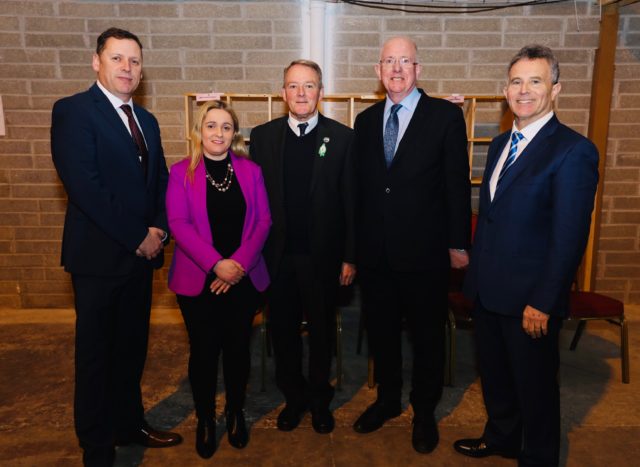 Fifteen candidates, five seats, 11 counts.
That's what it took to elect five TDs for the Laois-Offaly constituency who will now return to Dail Eireann.
After two days of counting, Brian Stanley (Sinn Fein), Barry Cowen (Fianna Fail), Charlie Flanagan (Fine Gael), Carol Nolan (Independent) and Sean Fleming (Fianna Fail) were all elected.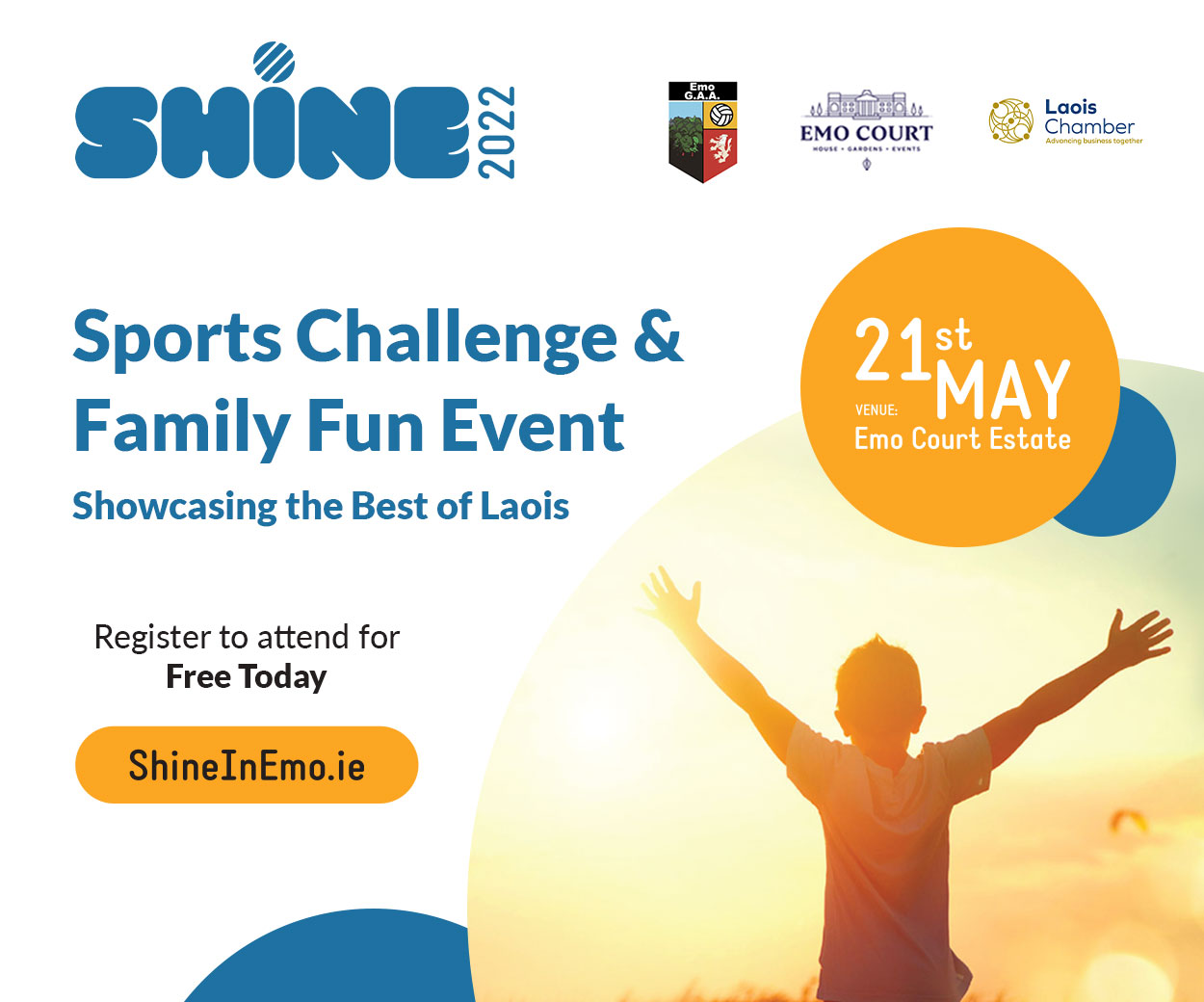 Marcella Corcoran-Kennedy of Fine Gael was the only outgoing TD not to be returned as this election saw Laois and Offaly come together as a five-seat constituency again having been two separate three-seaters in 2016. It meant the constituency was down a TD.
Brian Stanley of Sinn Fein was elected with massive support, doubling his vote to 16,654 first preferences en route to topping the poll and taking the first seat, in line with the performance of his party colleagues all over the country.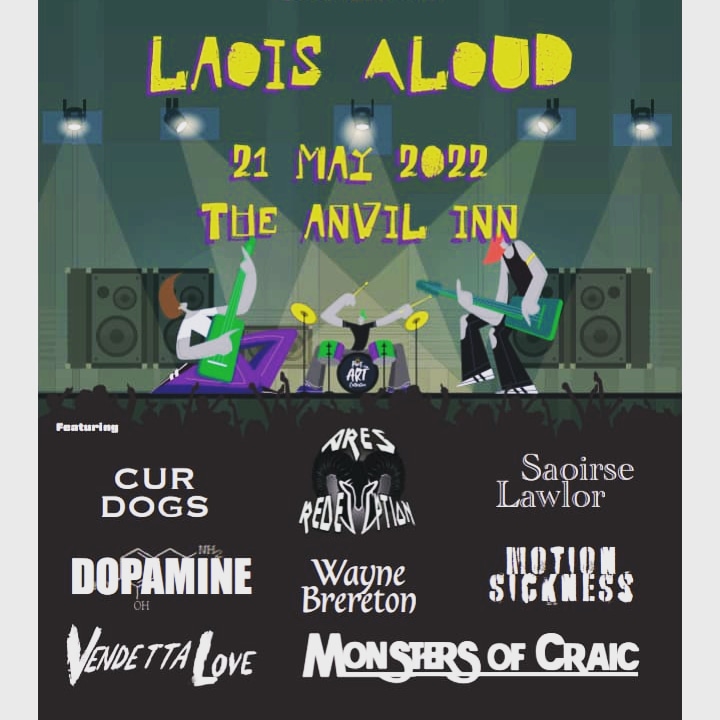 It meant he had a quota of 5,083 votes in what was an unprecedented level of support for Sinn Fein.
The Tullamore-based Fianna Fail TD Barry Cowen got just about half the vote that Stanley got but he was still more than 1,000 ahead of his party colleague Sean Fleming in first preferences. Both were well off the quota meaning that the count staff in the centre in Kealew Business Park had to begin with the elimination of the bottom candidates before they could anyone else could get elected.
Stanley's surplus were distributed in the 2nd count with Stephen Tynan of People Before Profit being the biggest beneficiary followed by his former party colleague Carol Nolan, now an Independent.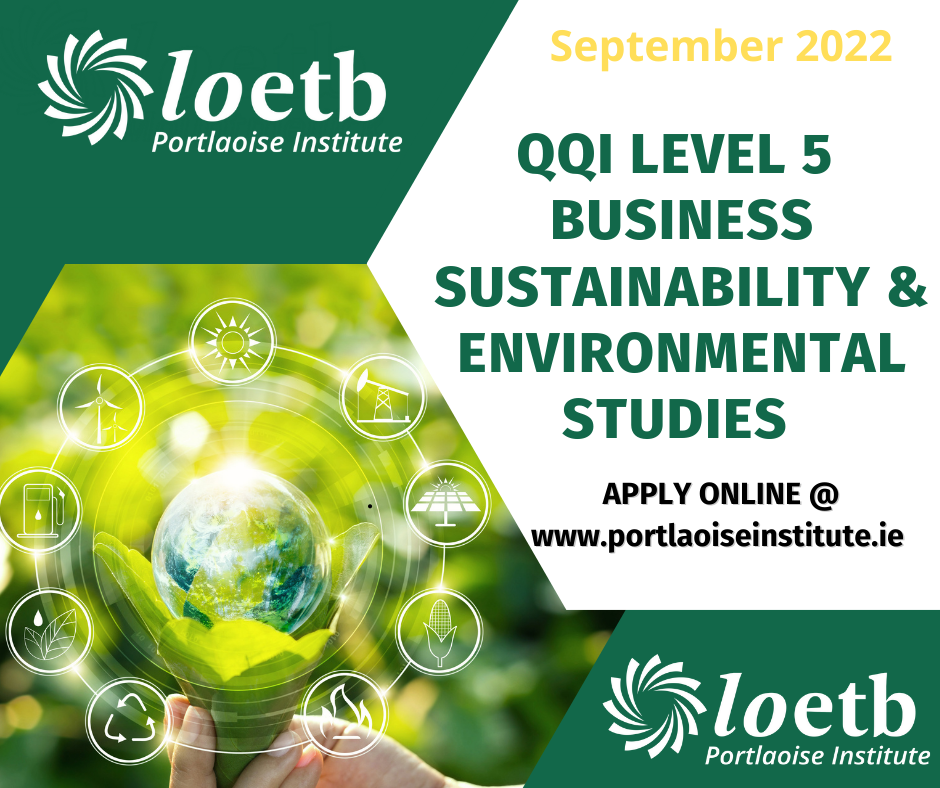 Renua's Noel O'Rourke and John Daly of the Irish National Party were the first to be go as they were both eliminated after the 2nd count. O'Rourke finished bottom but Daly was also eliminated as he couldn't have surpassed Stephen Tynan even if he received all of O'Rourke's transfers.
Next to go was Fianna Fail's Pauline Flanagan who gave over 1,300 of her 1,874 votes to her party colleagues Sean Fleming, Barry Cowen and Peter Ormond.
Then it was Stephen Tynan, Noel Tuohy and Ken Smollen before Peter Ormond became the first major casualty.
But more than 50% of his 4,449 votes went to his running mate Barry Cowen which duly got Cowen over the quota and elected on the 8th count.
The next job was to distribute Cowen's surplus of 571 votes which didn't elect anyone but the 9th count spelled the end for Fine Gael's Marcella Corcoran-Kennedy and the distribution of her 5,195 votes saw over 3,300 go to Charlie Flanagan and get him elected on the 10th count.
The 11th count was see it all come to a conclusion with John Leahy's votes coming into play.
Carol Nolan got over 3,000 of those to leapfrog Sean Fleming to take the fourth seat but Fleming was able to be elected without reaching the quota as he was more than 4,000 clear of Pippa Hackett of the Green Party who finished a very credible sixth in her first General Election campaign.
Below you can see how each count played out.
1st count 
Brian Stanley (Sinn Fein) – 16,654, ELECTED on the 1st Count
Barry Cowen (Fianna Fail) – 8,677
Sean Fleming (Fianna Fail) – 7,636
Charlie Flanagan (Fine Gael) – 7,463
Carol Nolan (Independent) – 5,436
Marcella Corcoran-Kennedy (Fine Gael) – 4,519
Peter Ormond (Fianna Fail) – 4,073
Pippa Hackett (Green) – 3,494
John Leahy (Independent) – 3,463
Ken Smollen (Democratic Party) – 2,611
Noel Tuohy (Labour) – 2,011
Pauline Flanagan (Fianna Fail) – 1,744
Stephen Tynan (People Before Profit) – 910
John Daly (Irish National Party) – 441
Noel O'Rourke (Renua) – 290
2nd count
Distribution of Brian Stanley surplus 

Brian Stanley (Sinn Fein) – 16,654, ELECTED on the 1st Count
Barry Cowen (Fianna Fail) – 8,889 (+212)
Sean Fleming (Fianna Fail) – 8,116 (+480)
Charlie Flanagan (Fine Gael) – 7,641 (+178)
Carol Nolan (Independent) – 6,182 (+746)
Marcella Corcoran-Kennedy (Fine Gael) – 4,585 (+66)
Peter Ormond (Fianna Fail) – 4,132 (+59)
Pippa Hackett (Green) – 3,921 (+427)
John Leahy (Independent) – 3,725 (+262)
Ken Smollen (Democratic Party) – 3,173 (+562)
Noel Tuohy (Labour) – 2,596 (+585)
Stephen Tynan (People Before Profit) – 2,128 (+1,218)
Pauline Flanagan (Fianna Fail) – 1,850 (+106)
John Daly (Irish National Party) – 557 (+116) – Eliminated after 2nd count 
Noel O'Rourke (Renua) – 356 (+66) – Eliminated after 2nd count
3rd count
Distribution of John Daly and Noel O'Rourke votes  
Brian Stanley (Sinn Fein) – 16,654, ELECTED on the 1st Count
Barry Cowen (Fianna Fail) – 8,919 (+30)
Sean Fleming (Fianna Fail) – 8,190 (+74)
Charlie Flanagan (Fine Gael) – 7,675 (+34)
Carol Nolan (Independent) – 6,362 (+180)
Marcella Corcoran-Kennedy (Fine Gael) – 4,594 (+66) (+9)
Peter Ormond (Fianna Fail) – 4,137 (+5)
Pippa Hackett (Green) – 3,991 (+70)
John Leahy (Independent) – 3,862 (+137)
Ken Smollen (Democratic Party) – 3,261 (+88)
Noel Tuohy (Labour) – 2,664 (+68)
Stephen Tynan (People Before Profit) – 2,243 (+115)
Pauline Flanagan (Fianna Fail) – 1,874 (+24) – Eliminated after 3rd count 
John Daly (Irish National Party) – 557 – Eliminated after 2nd count 
Noel O'Rourke (Renua) – 356 – Eliminated after 2nd count 
4th count
Distribution of Pauline Flanagan votes
Brian Stanley (Sinn Fein) – 16,654, ELECTED on the 1st Count
Barry Cowen (Fianna Fail) – 9,130 (+211)
Sean Fleming (Fianna Fail) – 9,106 (+916)
Charlie Flanagan (Fine Gael) – 7,791(+116)
Carol Nolan (Independent) – 6,434 (+72)
Marcella Corcoran-Kennedy (Fine Gael) – 4,643 (+49)
Peter Ormond (Fianna Fail) – 4,320 (+183)
Pippa Hackett (Green) – 4,081 (+90)
John Leahy (Independent) – 3,876 (+14)
Ken Smollen (Irish Democratic Party) – 3,274 (+13)
Noel Tuohy (Labour) – 2,806 (+142)
Stephen Tynan (People Before Profit) – 2,273 (+30) – Eliminated after 4th count 
Pauline Flanagan (Fianna Fail) – 1,874 – Eliminated after 3rd count 
John Daly (Irish National Party) – 557 – Eliminated after 2nd count 
Noel O'Rourke (Renua) – 356 – Eliminated after 2nd count 
5th count
Distribution of Stephen Tynan votes 
Brian Stanley (Sinn Fein) – 16,654, ELECTED on the 1st Count
Barry Cowen (Fianna Fail) – 9,166 (+36)
Sean Fleming (Fianna Fail) – 9,162 (+56)
Charlie Flanagan (Fine Gael) – 7,821 (+30)
Carol Nolan (Independent) – 6,806 (+372)
Marcella Corcoran-Kennedy (Fine Gael) – 4,666 (+23)
Pippa Hackett (Green) – 4,565 (+484)
Peter Ormond (Fianna Fail) – 4,334 (+14)
John Leahy (Independent) – 4,063 (+187)
Ken Smollen (Irish Democratic Party) – 3,640 (+366)
Noel Tuohy (Labour) – 3,190 (+384) – Eliminated after 5th count 
Stephen Tynan (People Before Profit) – 2,273 – Eliminated after 4th count 
Pauline Flanagan (Fianna Fail) – 1,874 – Eliminated after 3rd count 
John Daly (Irish National Party) – 557 – Eliminated after 2nd count 
Noel O'Rourke (Renua) – 356 – Eliminated after 2nd count 
6th count
Distribution of Noel Tuohy's votes
Brian Stanley (Sinn Fein) – 16,654, ELECTED on the 1st Count
Sean Fleming (Fianna Fail) – 9,736 (+574)
Barry Cowen (Fianna Fail) – 9,242 (+76)
Charlie Flanagan (Fine Gael) – 8,203 (+382)
Carol Nolan (Independent) – 7,109 (+303)
Pippa Hackett (Green) – 5,243 (+678)
Marcella Corcoran-Kennedy (Fine Gael) – 4,783 (+117)
Peter Ormond (Fianna Fail) – 4,360 (+26)
John Leahy (Independent) – 4,192 (+129)
Ken Smollen (Irish Democratic Party) – 3,941 (+301) – Eliminated after 6th count
Noel Tuohy (Labour) – 3,190 – Eliminated after 5th count 
Stephen Tynan (People Before Profit) – 2,273 – Eliminated after 4th count 
Pauline Flanagan (Fianna Fail) – 1,874 – Eliminated after 3rd count 
John Daly (Irish National Party) – 557 – Eliminated after 2nd count 
Noel O'Rourke (Renua) – 356 – Eliminated after 2nd count 
7th count
Distribution of Ken Smollen votes
Brian Stanley (Sinn Fein) – 16,654, ELECTED on the 1st Count
Sean Fleming (Fianna Fail) – 9,835 (+99)
Barry Cowen (Fianna Fail) – 9,698 (+456)
Carol Nolan (Independent) – 8,353 (+1,244)
Charlie Flanagan (Fine Gael) – 8,287 (+84)
Pippa Hackett (Green) – 5,811 (+568)
Marcella Corcoran-Kennedy (Fine Gael) – 4,917 (+134)
John Leahy (Independent) – 4,821 (+629)
Peter Ormond (Fianna Fail) – 4,449 (+89) – Eliminated after 7th count
Ken Smollen (Irish Democratic Party) – 3,941 – Eliminated after 6th count
Noel Tuohy (Labour) – 3,190 – Eliminated after 5th count 
Stephen Tynan (People Before Profit) – 2,273 – Eliminated after 4th count 
Pauline Flanagan (Fianna Fail) – 1,874 – Eliminated after 3rd count 
John Daly (Irish National Party) – 557 – Eliminated after 2nd count 
Noel O'Rourke (Renua) – 356 – Eliminated after 2nd count 
8th count
Distribution of Peter Ormond votes
Brian Stanley (Sinn Fein) – 16,654, ELECTED on the 1st Count
Barry Cowen (Fianna Fail) – 12,162 (+2,464) ELECTED on the 8th count
Sean Fleming (Fianna Fail) – 10,327 (+492)
Carol Nolan (Independent) – 8,848 (+495)
Charlie Flanagan (Fine Gael) – 8,396 (+41)
Pippa Hackett (Green) – 5,941 (+130)
John Leahy (Independent) – 5,172 (+351)
Marcella Corcoran-Kennedy (Fine Gael) – 5,157 (+240) – Eliminated after 8th count
Peter Ormond (Fianna Fail) – 4,449 – Eliminated after 7th count
Ken Smollen (Irish Democratic Party) – 3,941 – Eliminated after 6th count
Noel Tuohy (Labour) – 3,190 – Eliminated after 5th count 
Stephen Tynan (People Before Profit) – 2,273 – Eliminated after 4th count 
Pauline Flanagan (Fianna Fail) – 1,874 – Eliminated after 3rd count 
John Daly (Irish National Party) – 557 – Eliminated after 2nd count 
Noel O'Rourke (Renua) – 356 – Eliminated after 2nd count 
9th count
Distribution of Barry Cowen surplus
Brian Stanley (Sinn Fein) – 16,654, ELECTED on the 1st Count
Barry Cowen (Fianna Fail) – 12,162, ELECTED on the 8th count
Sean Fleming (Fianna Fail) – 10,676 (+349)
Carol Nolan (Independent) – 8,927 (+79)
Charlie Flanagan (Fine Gael) – 8,418 (+22)
Pippa Hackett (Green) – 5,964 (+23)
John Leahy (Independent) – 5,252 (+80)
Marcella Corcoran-Kennedy (Fine Gael) – 5,195 (+38) – Eliminated after 9th count
Peter Ormond (Fianna Fail) – 4,449 – Eliminated after 7th count
Ken Smollen (Irish Democratic Party) – 3,941 – Eliminated after 6th count
Noel Tuohy (Labour) – 3,190 – Eliminated after 5th count 
Stephen Tynan (People Before Profit) – 2,273 – Eliminated after 4th count 
Pauline Flanagan (Fianna Fail) – 1,874 – Eliminated after 3rd count 
John Daly (Irish National Party) – 557 – Eliminated after 2nd count 
Noel O'Rourke (Renua) – 356 – Eliminated after 2nd count 
10th count
Distribution of Marcella Corcoran-Kennedy votes
Brian Stanley (Sinn Fein) – 16,654, ELECTED on the 1st Count
Barry Cowen (Fianna Fail) – 12,162, ELECTED on the 8th count
Charlie Flanagan (Fine Gael) – 11,757 (+3,339), ELECTED on the 10th count
Sean Fleming (Fianna Fail) – 10,868 (+192)
Carol Nolan (Independent) – 9,364 (+437)
Pippa Hackett (Green) – 6,468 (+504)
John Leahy (Independent) – 5,669 (+417) – Eliminated after 10th count
Marcella Corcoran-Kennedy (Fine Gael) – 5,195 – Eliminated after 9th count
Peter Ormond (Fianna Fail) – 4,449 – Eliminated after 7th count
Ken Smollen (Irish Democratic Party) – 3,941 – Eliminated after 6th count
Noel Tuohy (Labour) – 3,190 – Eliminated after 5th count 
Stephen Tynan (People Before Profit) – 2,273 – Eliminated after 4th count 
Pauline Flanagan (Fianna Fail) – 1,874 – Eliminated after 3rd count 
John Daly (Irish National Party) – 557 – Eliminated after 2nd count 
Noel O'Rourke (Renua) – 356 – Eliminated after 2nd count 
11th count
Distribution of John Leahy's votes
Brian Stanley (Sinn Fein) – 16,654, ELECTED on the 1st Count
Barry Cowen (Fianna Fail) – 12,162, ELECTED on the 8th count
Charlie Flanagan (Fine Gael) – 11,757, ELECTED on the 10th count
Carol Nolan (Independent) – 12,521 (+3,157), ELECTED on the 11th count
Sean Fleming (Fianna Fail) – 11,364 (+496), ELECTED on the 11th count
Pippa Hackett (Green) – 7,109 (+641) – Eliminated after 11th count
John Leahy (Independent) – 5,669 – Eliminated after 10th count
Marcella Corcoran-Kennedy (Fine Gael) – 5,195 – Eliminated after 9th count
Peter Ormond (Fianna Fail) – 4,449 – Eliminated after 7th count
Ken Smollen (Irish Democratic Party) – 3,941 – Eliminated after 6th count
Noel Tuohy (Labour) – 3,190 – Eliminated after 5th count 
Stephen Tynan (People Before Profit) – 2,273 – Eliminated after 4th count 
Pauline Flanagan (Fianna Fail) – 1,874 – Eliminated after 3rd count 
John Daly (Irish National Party) – 557 – Eliminated after 2nd count 
Noel O'Rourke (Renua) – 356 – Eliminated after 2nd count 
SEE ALSO – In Pictures: A selection of brilliant images from Day 2 at the General Election count in Portlaoise