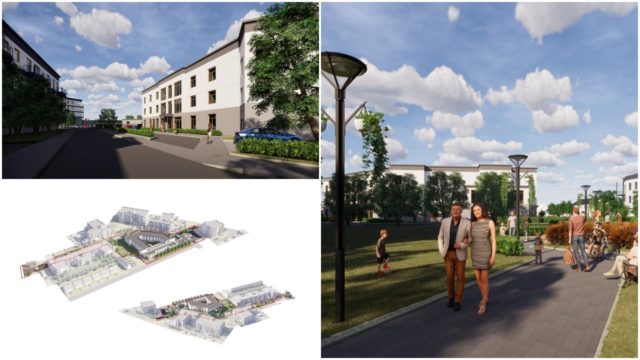 The Maltings and Granary Ltd have applied for planning permission for a state-of-the-art 100 bed nursing home on the Maltings site, Harpur's Lane, Portlaoise.
Company Director, Pat Flanagan outlined: "The Portlaoise area is expanding rapidly and overall the population demographic is ageing. There is, therefore, a growing demand locally for nursing home spaces, and this proposed facility aims to provide one of the best nursing homes in the country.
"It is planned that each room will have a spacious wheelchair-accessible, private room with en-suite, providing comfort and convenience.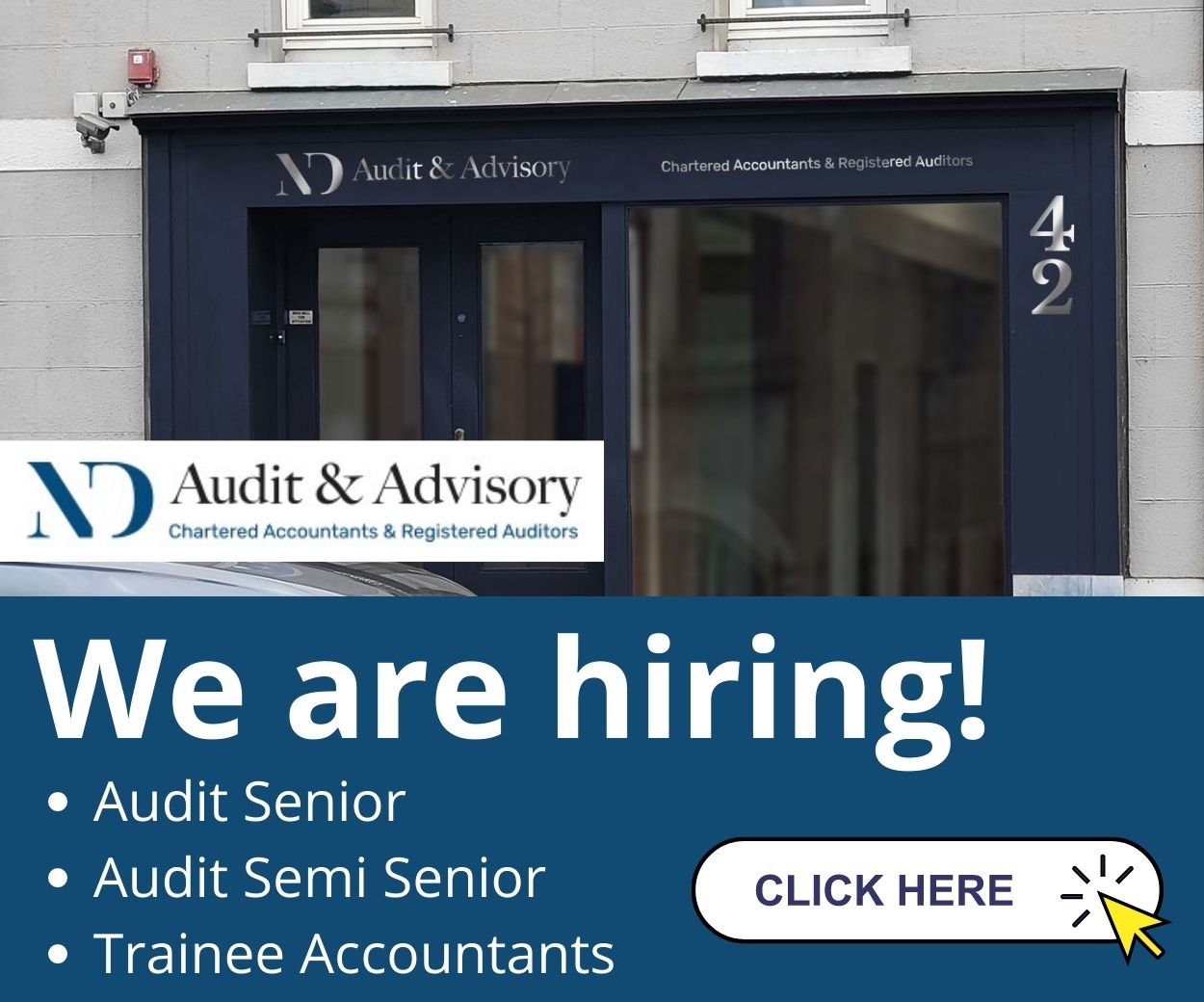 "The overall design incorporates a sheltered sensory garden and private courtyard so that even residents with dementia can stroll in the fresh air in safety.
"There will be shared meeting areas, with bright activity rooms and two day rooms on each of the three floors. The ground floor day rooms include a conservatory lounge which looks out onto the garden area.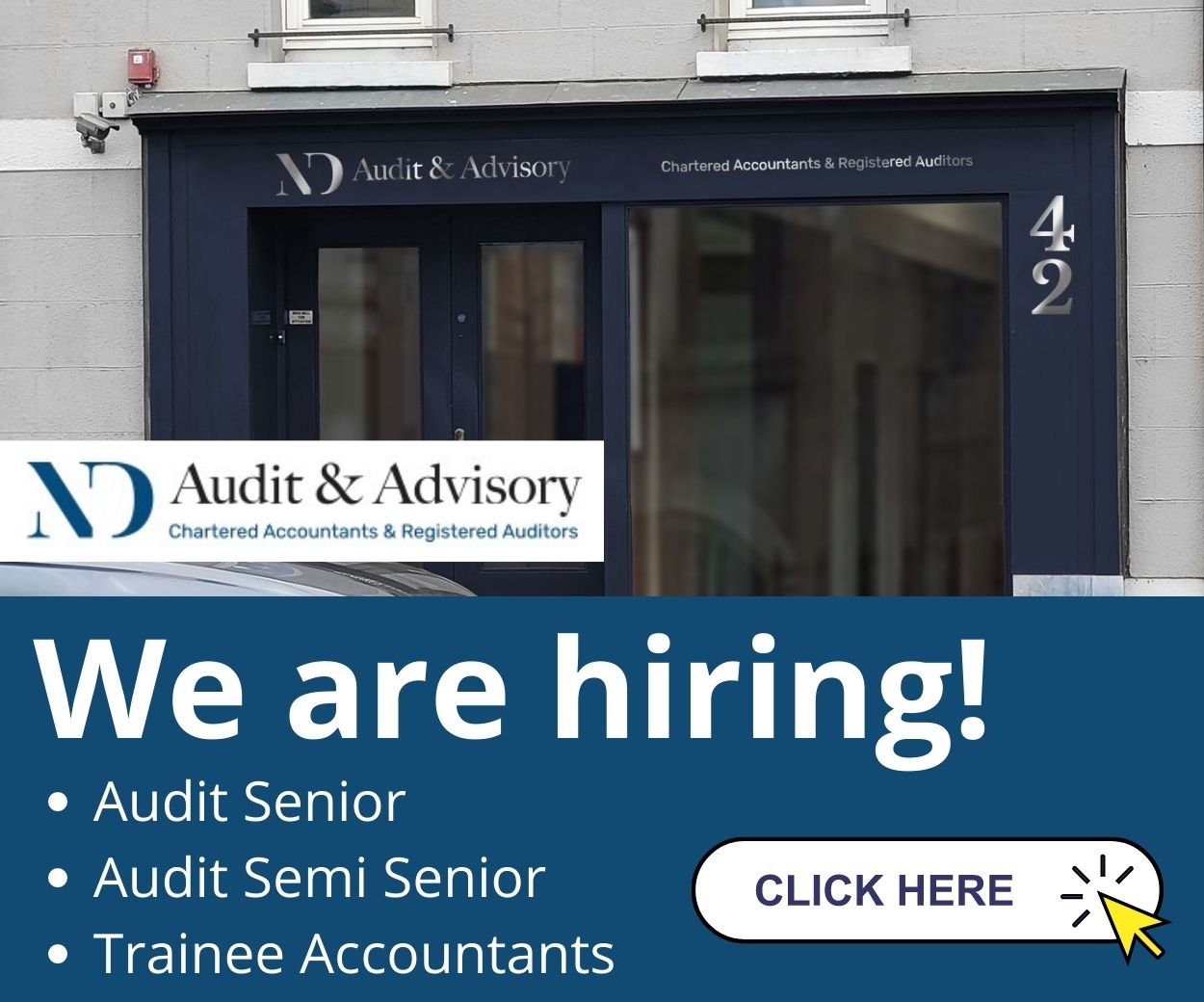 "This facility will also be one of the country's most eco-friendly nursing homes," outlines Mr Flanagan, who outlines that each room can be heated for less than the cost of an old-fashioned light bulb.
The nursing home will be one of the first "near zero carbon buildings" in the county, with the heating system using cutting-edge technology.
It is envisaged that over 40 jobs will be created during the construction phase and local construction crews, and suppliers, will be employed.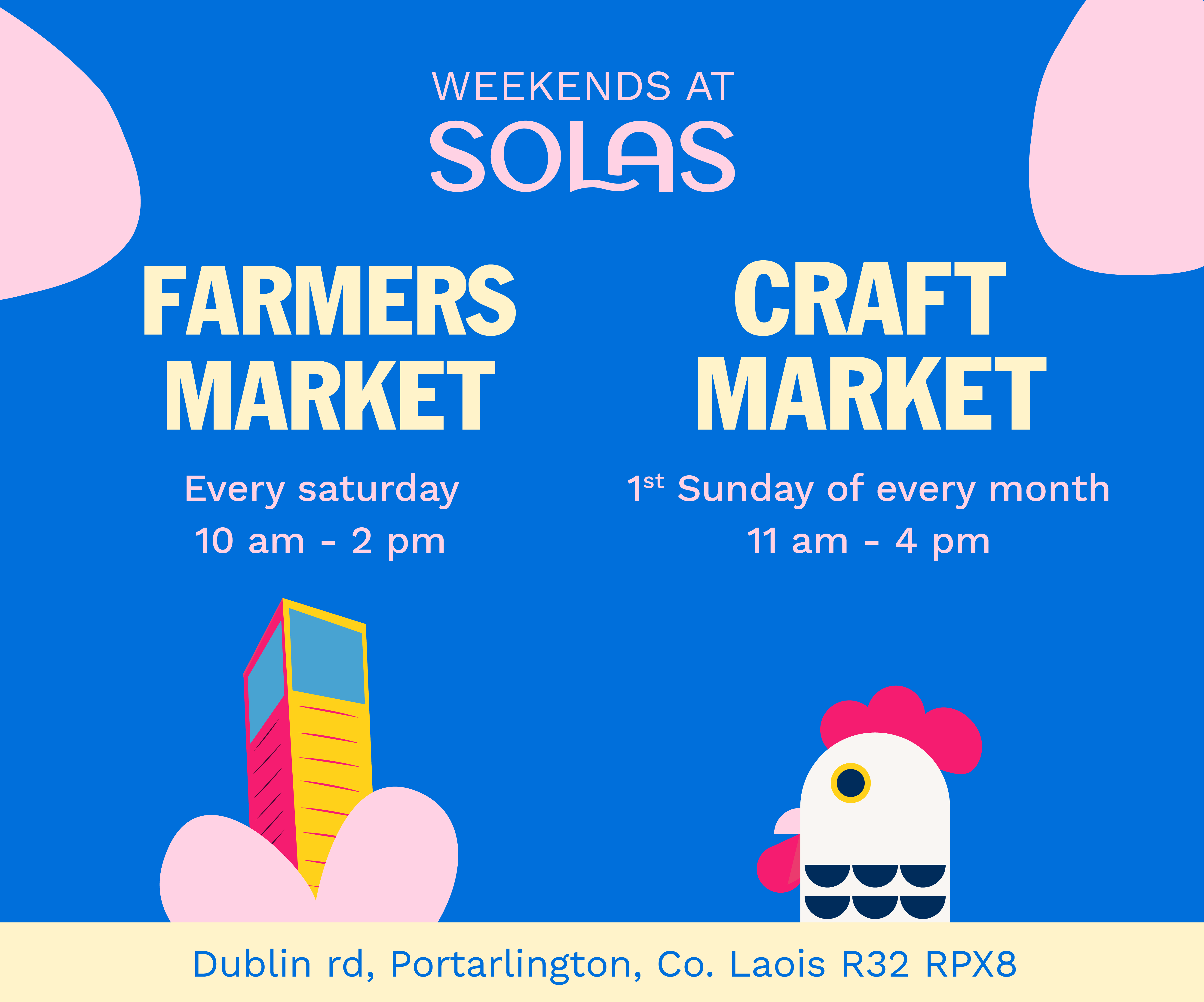 "This will boost the local economy – benefiting many coffee shops, filling stations, hardware suppliers and the economy of the area generally," observed Mr Flanagan.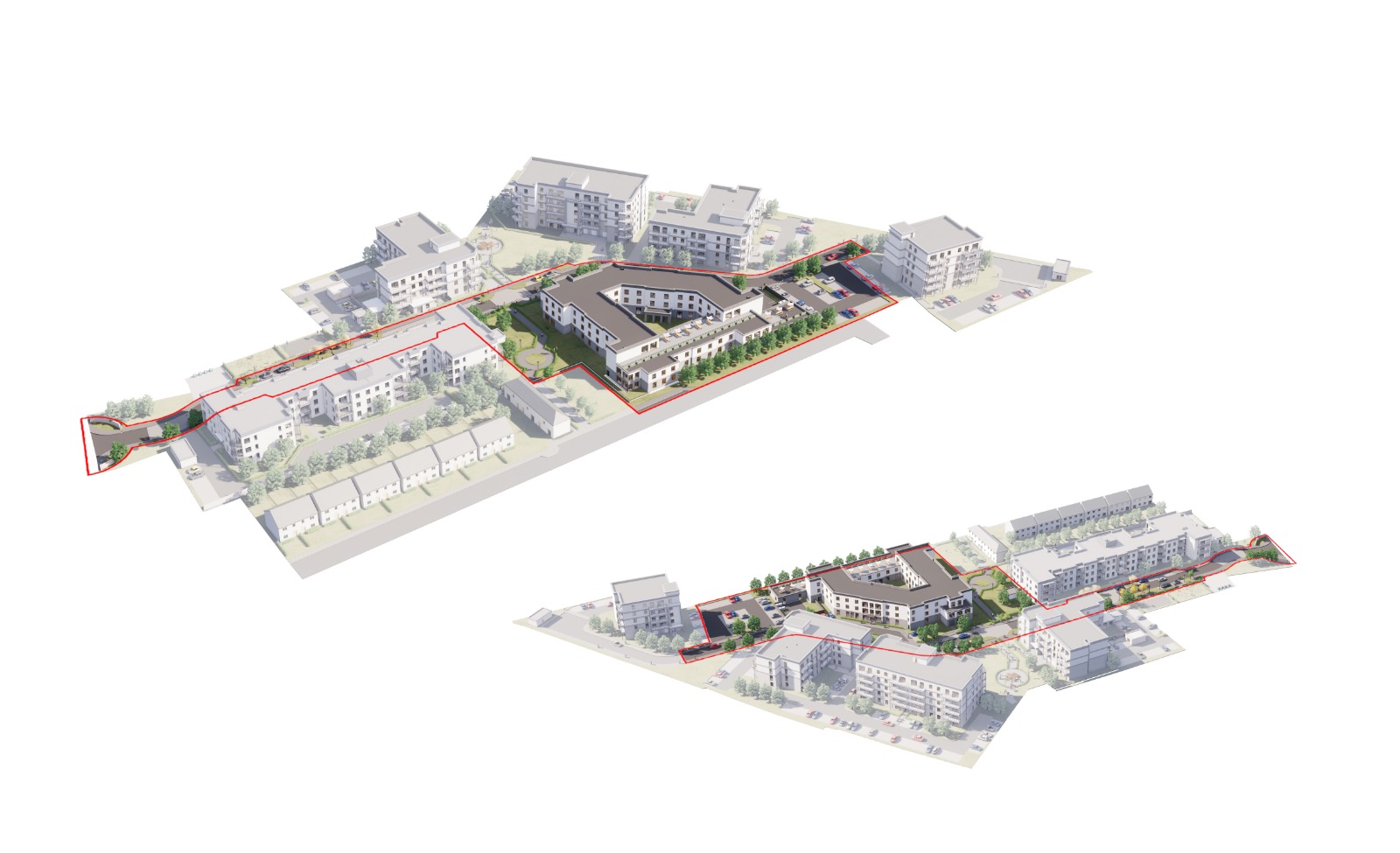 "We are delighted with the reaction from the public," said Pat Flanagan.
The proposed nursing home is part of an integrated plan for development on  what was the derelict the Maltings site.
The overall scheme includes forty 2-bed apartments exclusively for the elderly and disabled.
These independent living units have already been granted planning permission and their construction is scheduled to start in June 2020.
These units will be ready in 16 months from commencement.
The application follows public information day held last year when the concept of a nursing home facility at the Maltings was initially put forward and which received widespread support.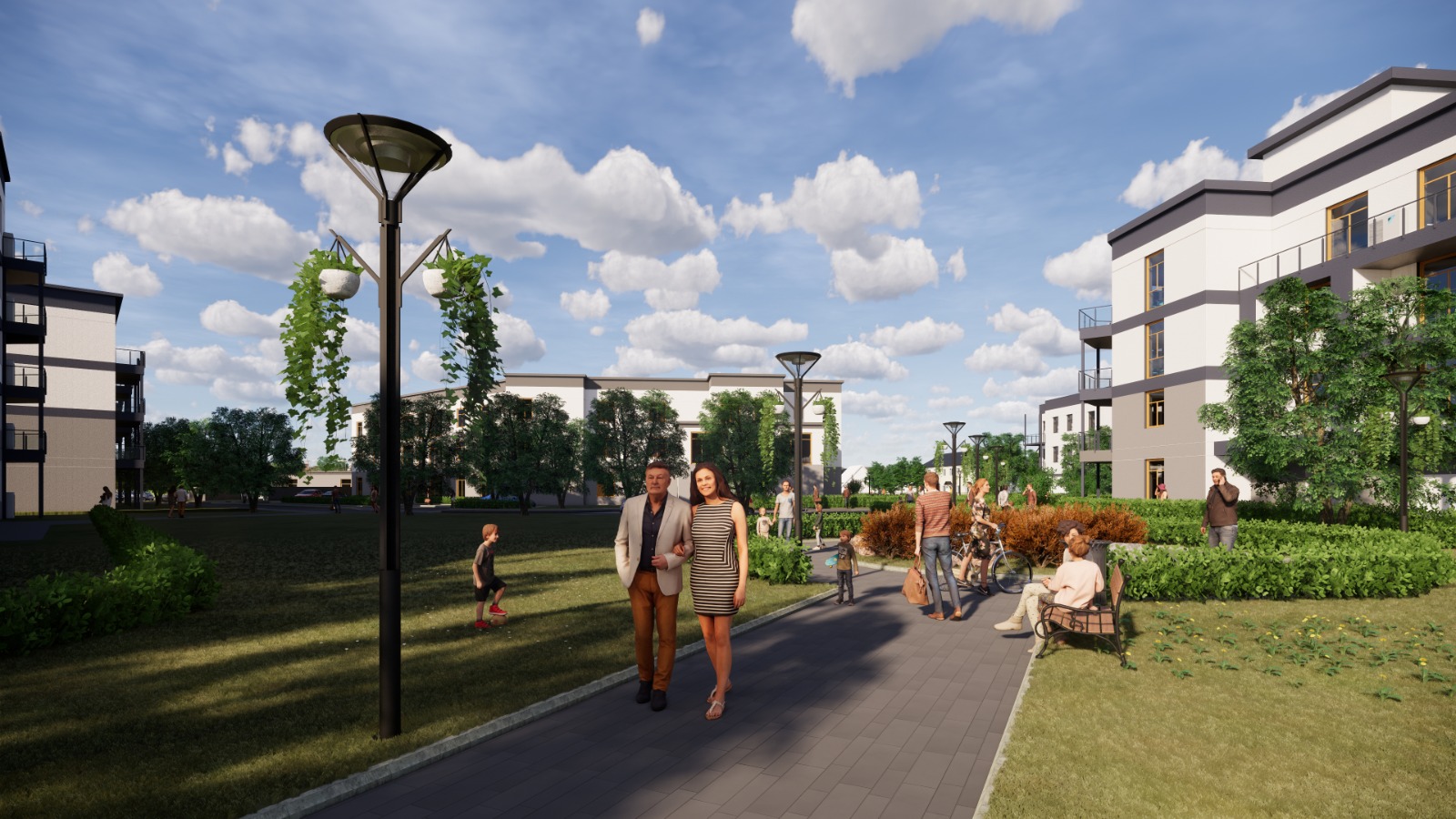 Because of the town centre location of the proposed facility, just of the N80 Mountmellick/Tullamore Road and its proximity to bus routes and the train station, the family and friends of residents will find that the transport links make visiting their loved ones most convenient. The train station is literally across the road.
They development will also provide plenty of free visitor car park spaces available on site in the Maltings.
As Pat Flanagan looks forward to work beginning on site later this year, he expressed his satisfaction at the positive public reaction his plans for the Maltings.
"We held a public information day last year explaining the concept behind the Maltings development, and we received a great reaction from the general public. We look forward to working with the people of Portlaoise and its environs and providing a worthwhile facility for the elderly residents, one that we can all be proud of."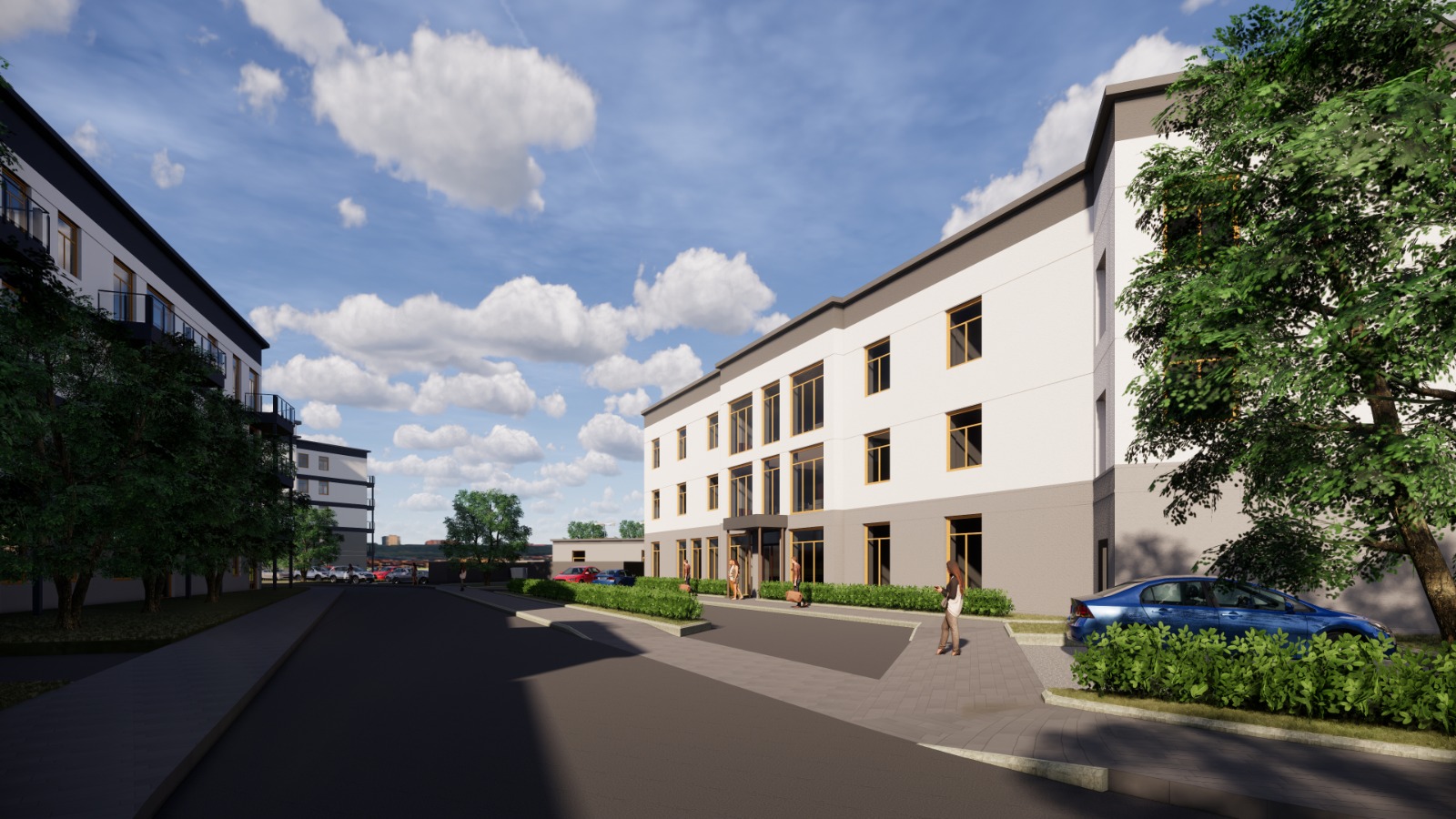 See Also: Storm Denis is on its way to make a menace of itself this weekend