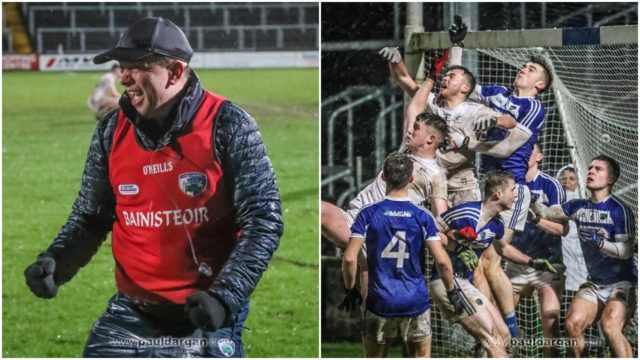 Laois U-20 manager Eddie Kinsella hailed his players after they turned in a brilliant performance to overcome Kildare in the EirGrid Leinster U-20 semi-final on Friday night.
Playing their second game in five days, Laois defied the elements and their own fatigue to secure a place in a second successive Leinster final.
With unrelenting wind and rain throughout it was an incredibly difficult night to play football, but Laois remained cool and confident from start to finish to claim the win.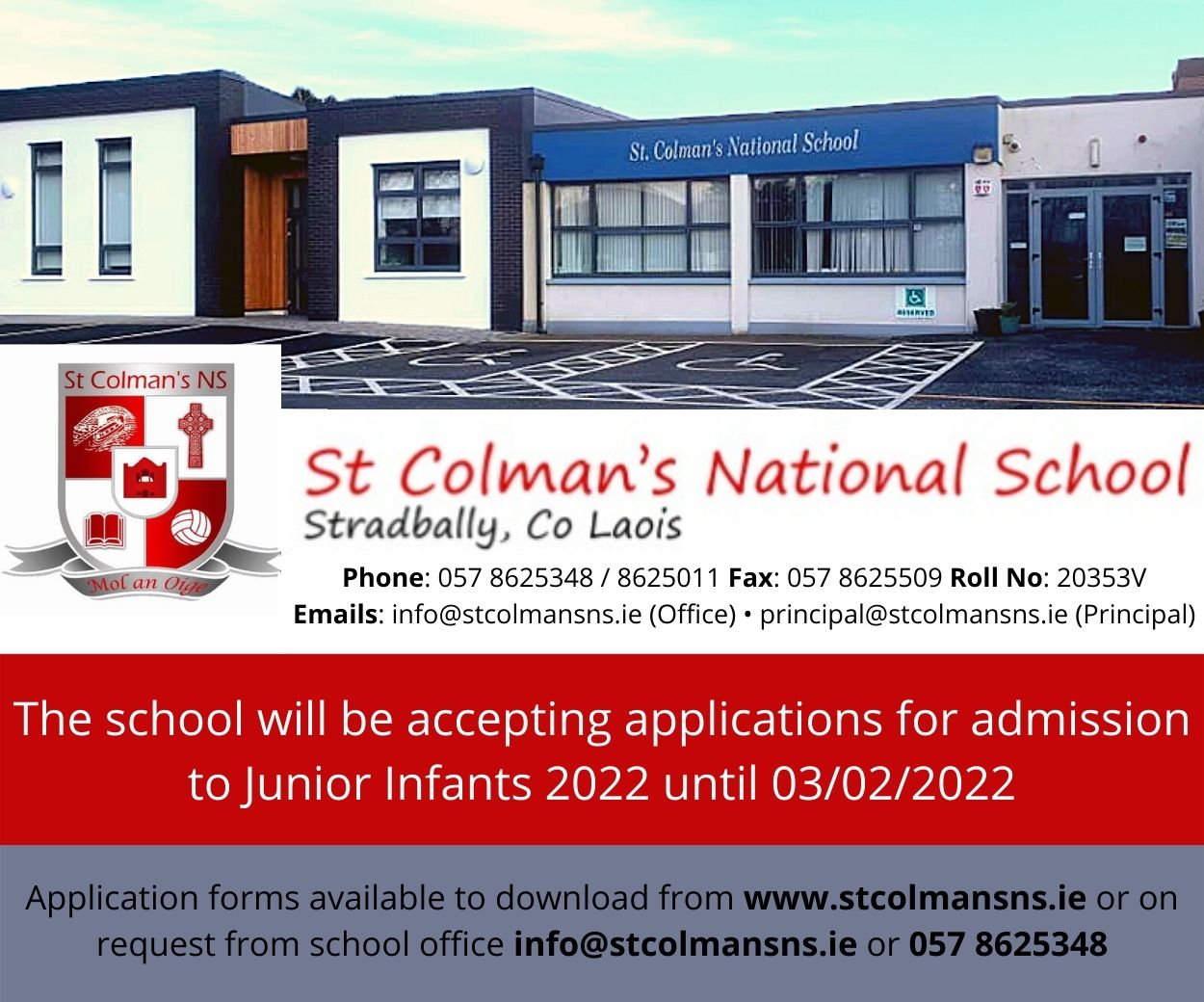 Speaking after the game, Kinsella paid tribute to his panel.
He said: "What can I say about the players, they are great chaps, they were brilliant.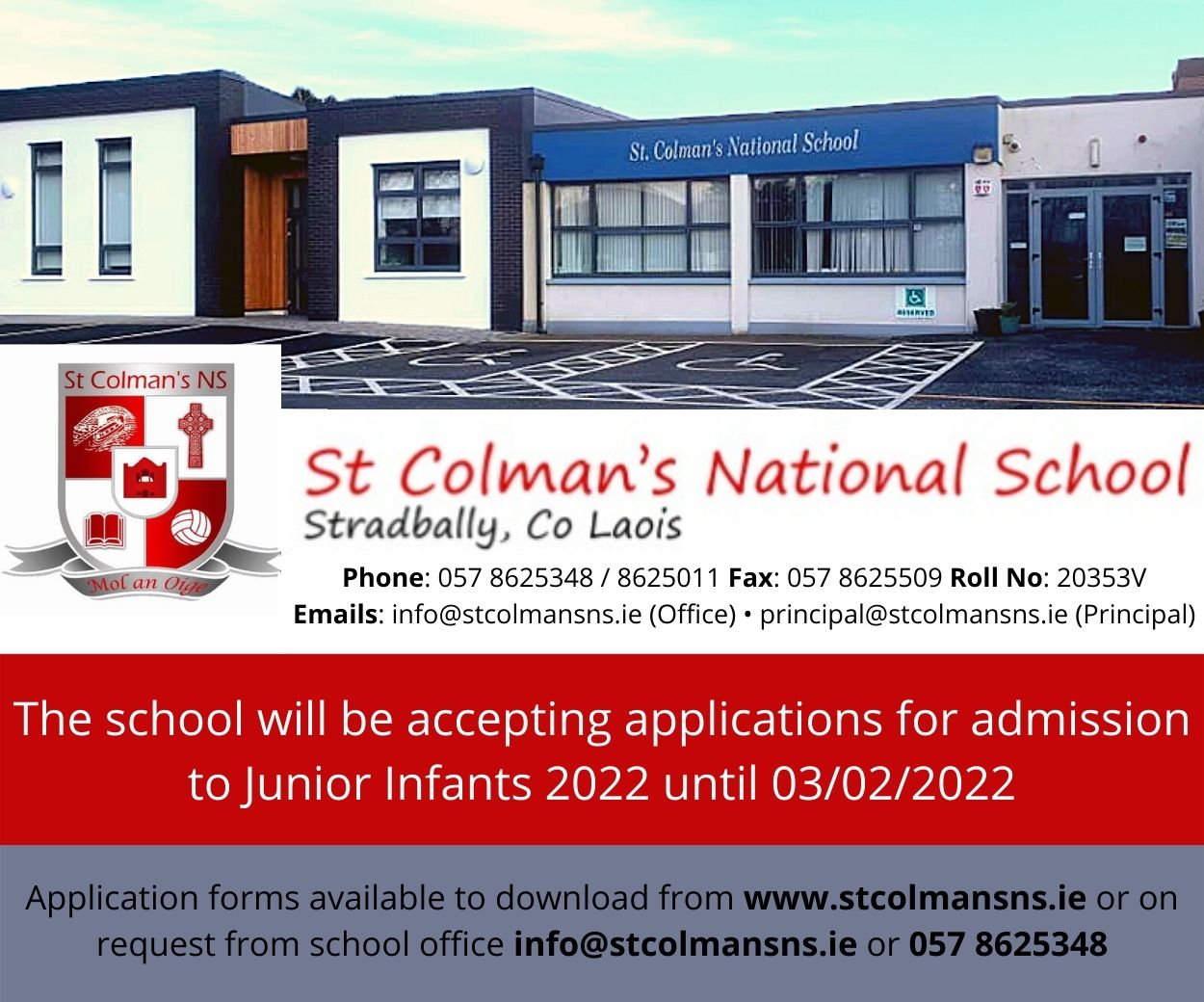 "They are super players, and I haven't only got fifteen, I have thirty four players in there and the effort they are putting in to get a Laois jersey is phenomenal."
To complete to championship victories over tough opposition in such a short space of time is a mighty achievement.
It was far from ideal in terms of preparation, but Kinsella and his squad just tried to make the best of the situation.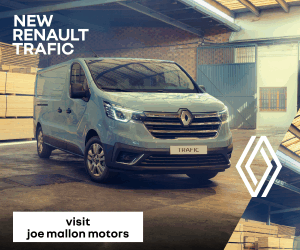 He said: "It was only four days but what could we do? There was no point in me whingeing about it we just had to get on with it.
"It was a very short turnaround for the boys, Kildare had two extra days because our match was cancelled, obviously, but that's not Kildare's fault.
"It was hard on the lads but they still finished strong there tonight despite the conditions, and I know we wanted to mind what we had.
"We got a great start, I think that's what won it for us, the first 15 minutes against the wind, Damon Larkin got a goal."
That great start was part of brilliant first half performance, masterminded by the backroom team.
Kinsella said: "That was brilliant, and I'll tell you, the coach Tom Byrne, he was on about this when we were playing against the wind, he's an expert, we're all delighted with him.
"Myself, Padraig (McMahon), Seamie (Lawlor), Johnny (Ramsbottom) and Milky (Tom Byrne) is the head coach. We had the lads all geared up, they were in good form going out and we got the result we wanted and that's the main thing."
Dublin now await this Laois team for the second year running after they hammered Meath in the semi final on Saturday.
But speaking Friday, Kinsella wasn't worried which side he might meet in the final, or indeed if he met both of them.
He said: "We are where we want to be now, we're playing either Dublin or Meath in two weeks' time and I actually don't care if Dublin and Meath were joined together, we're going to give it a good lash!"
SEE ALSO – Brilliant Laois too good for Kildare as they seal Leinster final place