A total of 54 houses sold in Laois in January according to the Property Price Register with one home selling for €625,000.
Kilbride House, Portarlington was the most expensive residential property to exchange hands with only two others exceeding €300,000.
A property in Chantiere Gate in Portlaoise sold for €395,000 with one in De Vesci Hill in Abbeyleix selling for €320,000.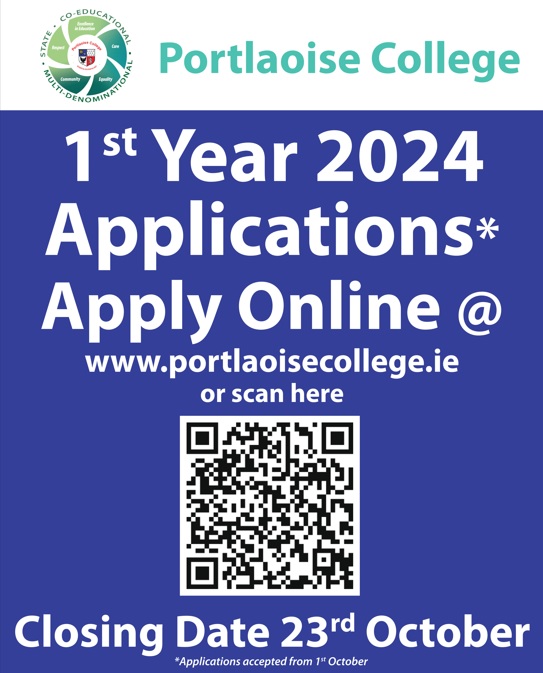 At the other end of the scale, the cheapest property to sell was one in Kilmalogue in Portarlington for just over €35,000.
The 54 properties sold makes it a record January of sales since the Property Price Register starting tracking the sales in this manner in 2010.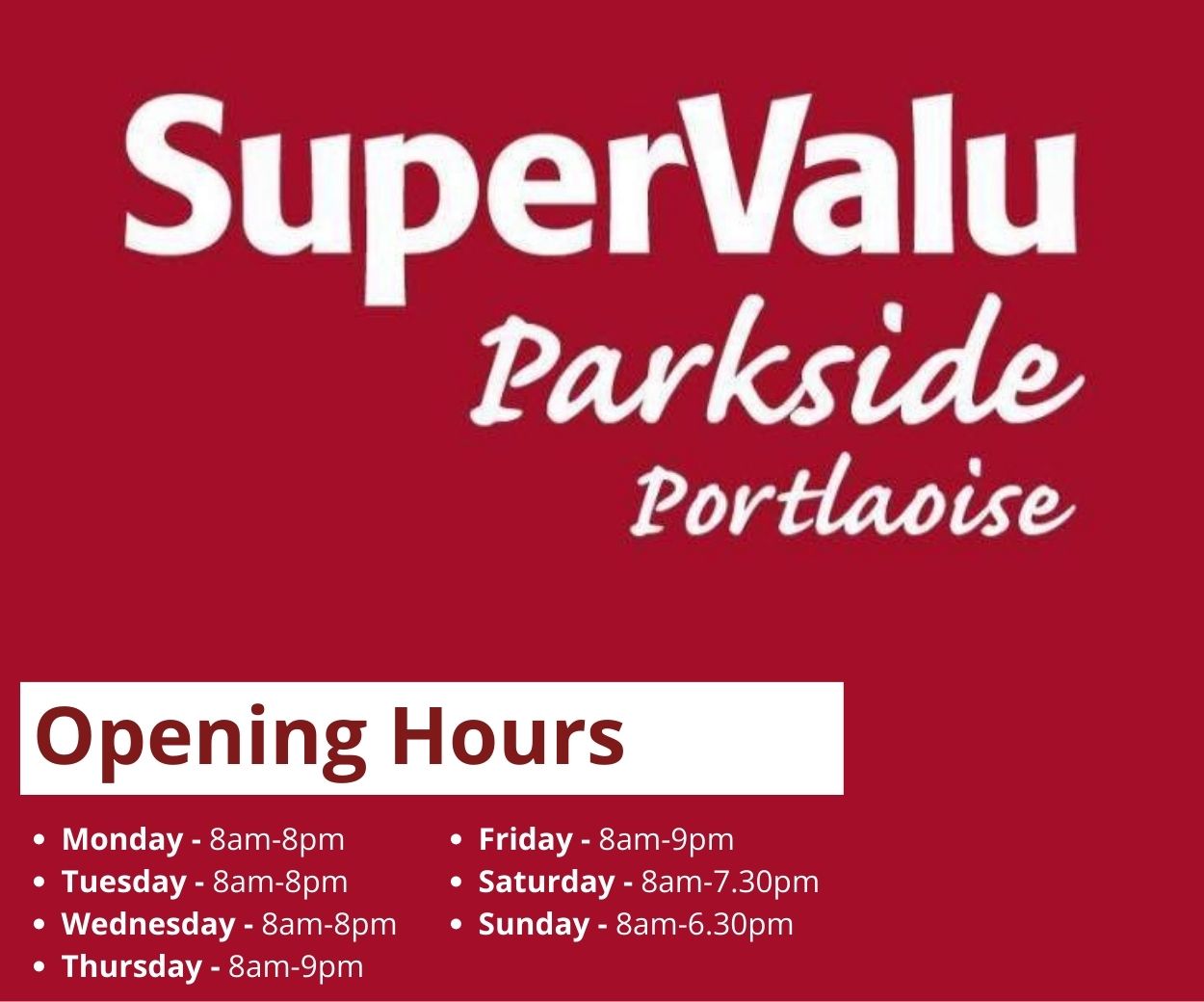 Last year 49 properties sold in January compared to 51 in 2018 and 41 in 2017.
Looking further back to ten years ago, only 12 properties sold in January 2011.
While there are can be some slight anomolies in the Property Price Register – the price is exclusive of VAT for new builds that are sold; if there is land also sold with the house, the overall sale price that is recorded is reduced to exclude a portion of the land; and some of the sales can be a couple of months behind in being recorded – it is still seen as one of the main guages of residential property activity.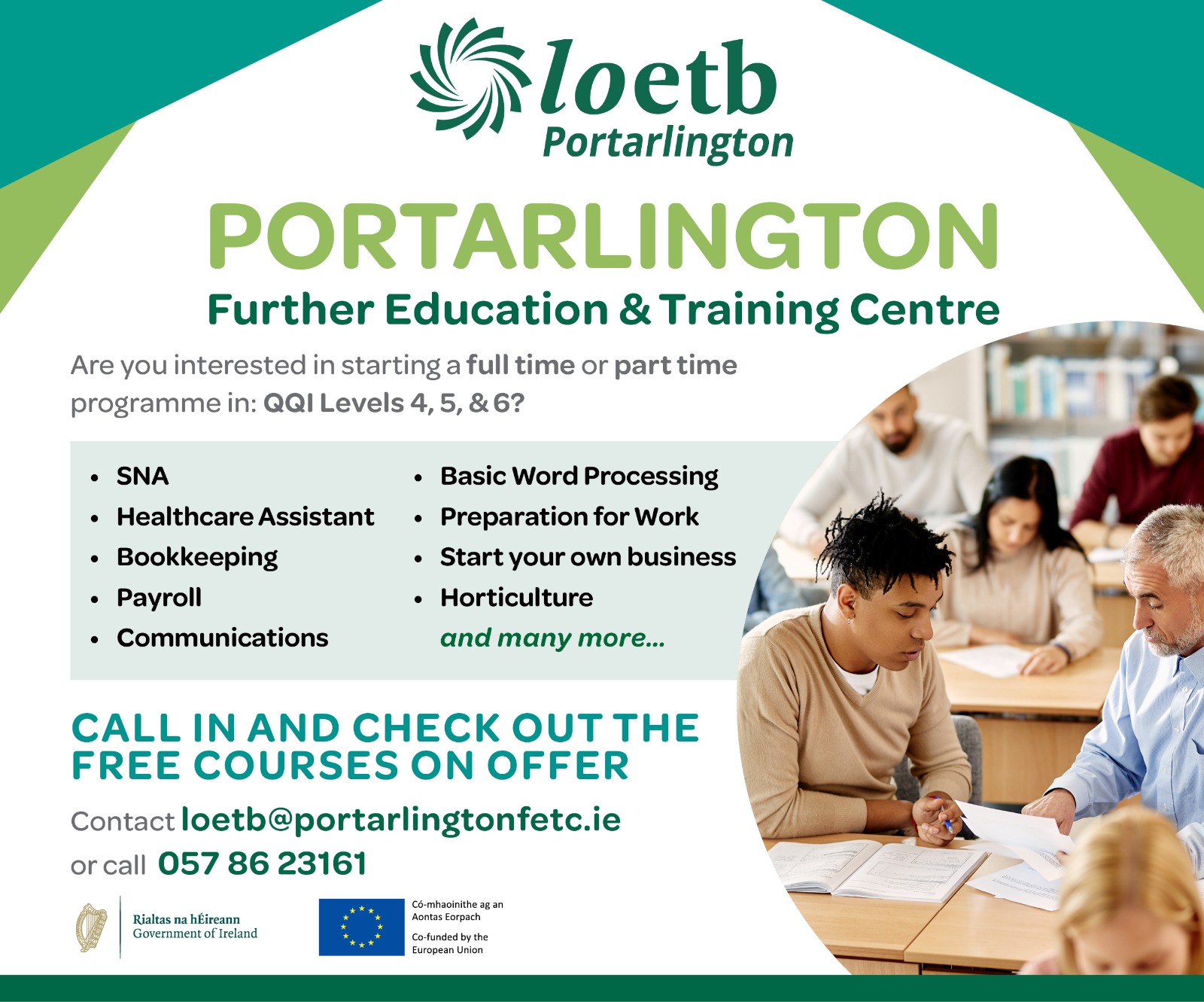 The full list of properties sold in January 2020 in Laois are listed below.
January 2020
€625,000 – Kilbride House, Kilbride, Portarlington – 27/01/2020
€395,000 – 6 Chantiere Gate, Portlaoise – 10/01/2020
€320,000 – 7 De Vesci Hill, Abbeyleix – 21/01/2020
€261,000 – 169 The Hermitage, Portlaoise – 17/01/2020
€250,000 – Camross, Mountrath – 09/01/2020
€230,000 – 45 Rath Gailine, Dublin Road, Portlaoise – 10/01/2020
€227,312.77 – 4 The Green, Mount Stewart, Stradbally Road, Portlaoise – 30/01/2020
€225,000 – 4 Ballymorris Court, Portarlington – 07/01/2020
€220,000 – 115 Heather Hill Road, Graiguecullen – 31/01/2020
€215,000 – Cavansheath, Mountrath – 31/01/2020
€205,000 – Site 268, 10 Brescula Close, Bellingham, Portlaoise – 30/01/2020
€200,000 – 15 Ashton Manor, Mountrath Road, Portlaoise – 27/01/2020
€195,000 – 30 Boughlone Way, Bellingham, Portlaoise – 29/01/2020
€190,000 – Killeaney, Mountrath – 23/01/2020
€190,000 – 38 Chestnut Avenue, Esker Hills, Portlaoise – 03/01/2020
€190,000 – 16 The Willows, Forest Park, Portlaoise – 20/01/2020
€187,500 – 78 Hawthorn Way, Esker Hills, Portlaoise – 24/01/2020
€187,000 – 23 Castlegate, Station Road, Portarlington – 10/01/2020
€186,500 – 151 Whitefields, Station Road, Portarlington – 17/01/2020
€185,000 – 26 Cosby Avenue, Fairgreen Village, Portlaoise – 09/01/2020
€183,000 – 7 Cottage Gate, Ballylinan – 20/01/2020
€181,000 – 55 Highfield Manor, Crosneen – 16/01/2020
€168,000 – Graigue, New Road, Mountmellick
€165,000 – Mountrath Road, Abbeyleix – 10/01/2020
€162,500 ** – 63 Laurel Drive, Esker Hills, Portlaoise – 14/01/2020
€162,000 – 10 Lake Grove, Kilminchy Village, Portlaoise – 31/01/2020
€156,000 – 9 Castle Way, Kilminchy, Portlaoise – 14/01/2020
€155,000 – 63 Crann Nua, Portarlington – 24/01/2020
€147,500 – 34 Carmody Way, Fairgreen, Portlaoise – 31/01/2020
€147,000 – Acragar Road, Mountmellick – 31/01/2020
€147,500 – Archerstown, Durrow – 31/01/2020
€146,000 – 3 Lake Place, Kilminchy, Portlaoise – 21/01/2020
€140,000 – Camross – 31/01/2020
€140,000 – 27 Churchfield Heights, Castletown – 28/01/2020
€139,000 – 17 Lake Place, Kilminchy, Portlaoise – 20/01/2020
€138,000 – 37 Grove Park, Mountmellick – 23/01/2020
€130,000 – 41 Marian Avenue, Portlaoise – 17/01/2020
€125,000 – 96 Riverside, Mountmellick Road, Portarlington – 24/01/2020
€125,000 – 55 Rinuccini, Dublin Road, Portlaoise – 28/01/2020
€120,000 – 38 Railway Mews, Portarlington – 13/01/2020
€118,000 – 15 Bracklone Street, Portarlington – 17/01/2020
€113,000 – 44 The Oaks, Kilnacourt Woods, Portarlington – 17/01/2020
€110,000 – The Rock, Ballylehane, Wolfhill – 21/01/2020
€110,000 – 6 Green Mill Lane, Portlaoise – 10/01/2020
€110,000 – 28 Daly Tec, Rathdowney – 08/01/2020
€105,000 – 26 Derrymore, Ballymorris Road, Portarlington – 15/01/2020
€91,000 – 12 Lord Edward Street, Mountmellick – 31/01/2020
€65,000 – Main Street, Rathdowney – 14/01/2020
€65,000 – 4 Moore Street, Rathdowney – 27/01/2020
€60,000 – Graigue, Ballinakill – 10/01/2020
€55,000 – Gortnalee, Donaghmore – 23/01/2020
€49,348.85 ** – 34 St Brigid's Place, Portlaoise – 29/01/2020
€45,000 – Link Road, Portarlington – 16/01/2020
€35,242 – Gracefield, Kilmalogue Cross House, Portarlington – 09/01/2020
SEE ALSO – Property Watch: The five most expensive properties currently for sale in Laois