The Department of Health has now confirmed that the Coronavirus is in Laois.
Between one and five people have now tested positive for Covid-19 in figures released by the Department of Health in recent minutes.
As of March 17, which looks at the first 350 cases, Laois has less than or equal to five cases.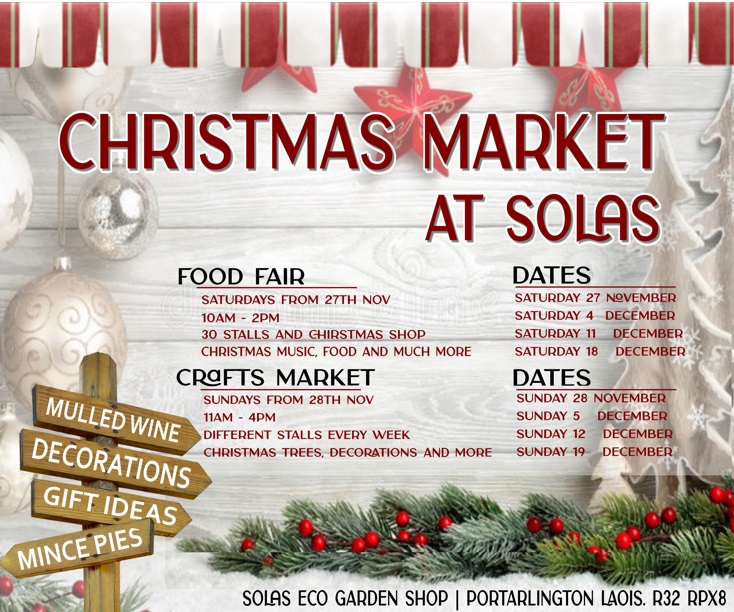 Dublin still leads the way with 172 cases while Cork (62), Limerick (14), Galway (13), Wicklow (13), Westmeath (7), Waterford (7), Kerry (6), Meath (6), Louth (6) and Kildare (6) are next.
Monaghan is now the only county in the country without a case as all other counties have recorded at least one case.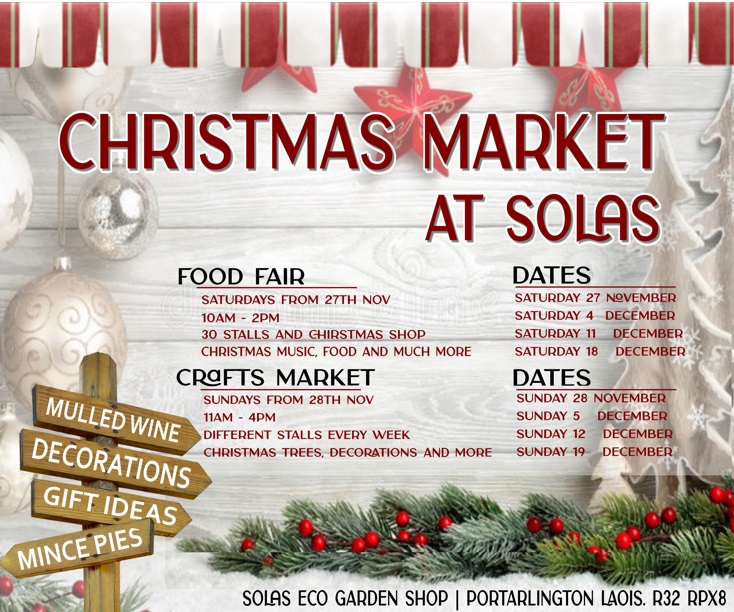 In a continuation of the worryingly upward trend, 191 new cases of Coronavirus have been diagnosed in Ireland today.
That is a big increase on the 366 cases from yesterday and takes the overall total to 557 – with two deaths.
This is a large increase but this can be expected due to the large increase in the amount of people who are being tested.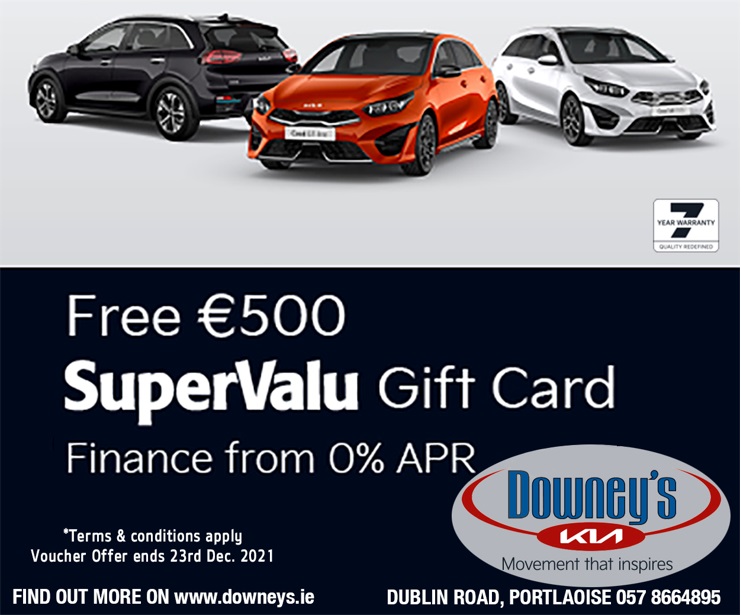 The average age of people infected with the disease is now 43 – which is younger than many would have expected.
Of the 350 cases notified, 55% are male and 43% are female. The median age of confirmed cases is 43 years while 31% of cases have been hospitalised.
2% (7 cases) have been admitted to ICU while 84 cases are associated with Healthcare workers, 28 of whom are associated with foreign travel.
Dr Tony Holohan, Chief Medical Officer in the Department of Health, said: "I would like to extend my condolences to the family and friends of this patient.
"It is too early to see any impact of our social distancing measures. This data underscores the importance of younger people to rigorously follow public health advice and social distancing measures."
Dr Breda Smyth, Director of Public Health Medicine, HSE; "Healthcare workers are at the frontline of this pandemic. While it is heartening to see social distancing measures taken seriously across society, this must continue in order to protect the most vulnerable and support our healthcare staff throughout this pandemic."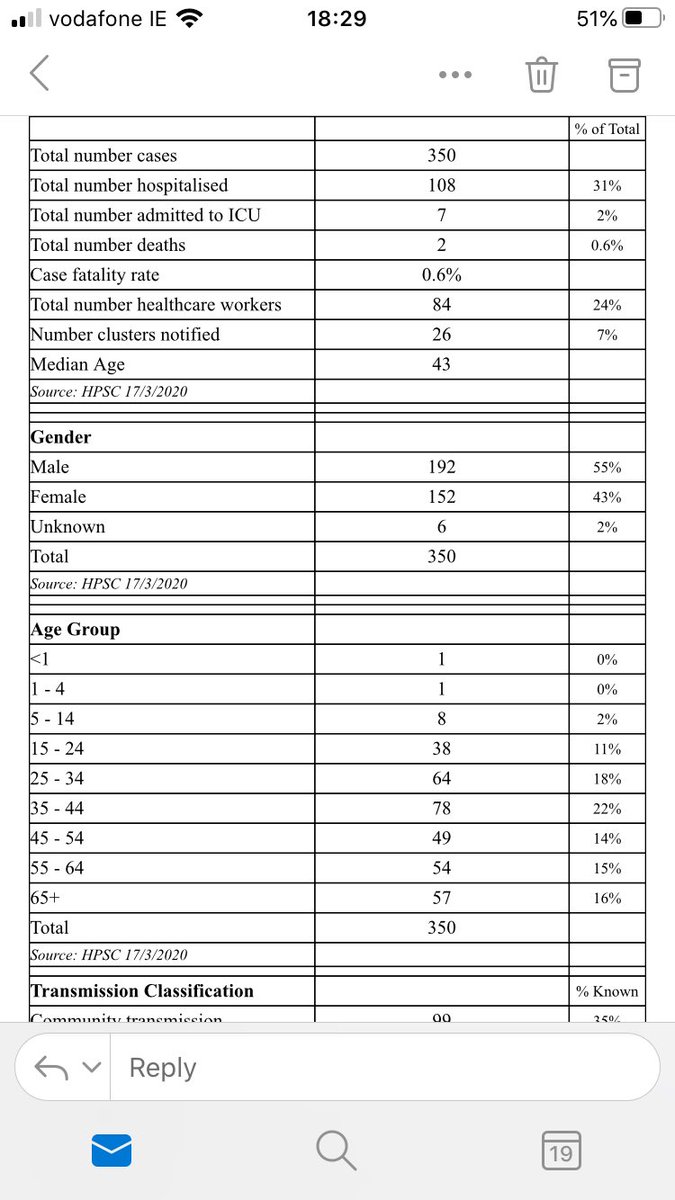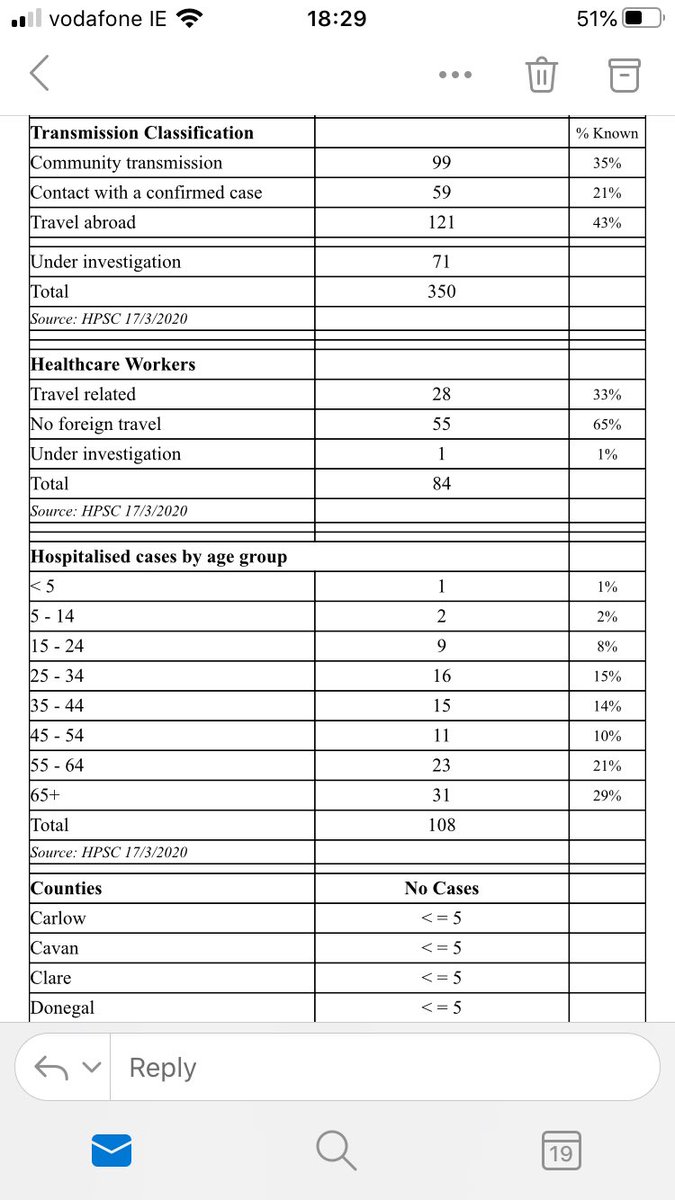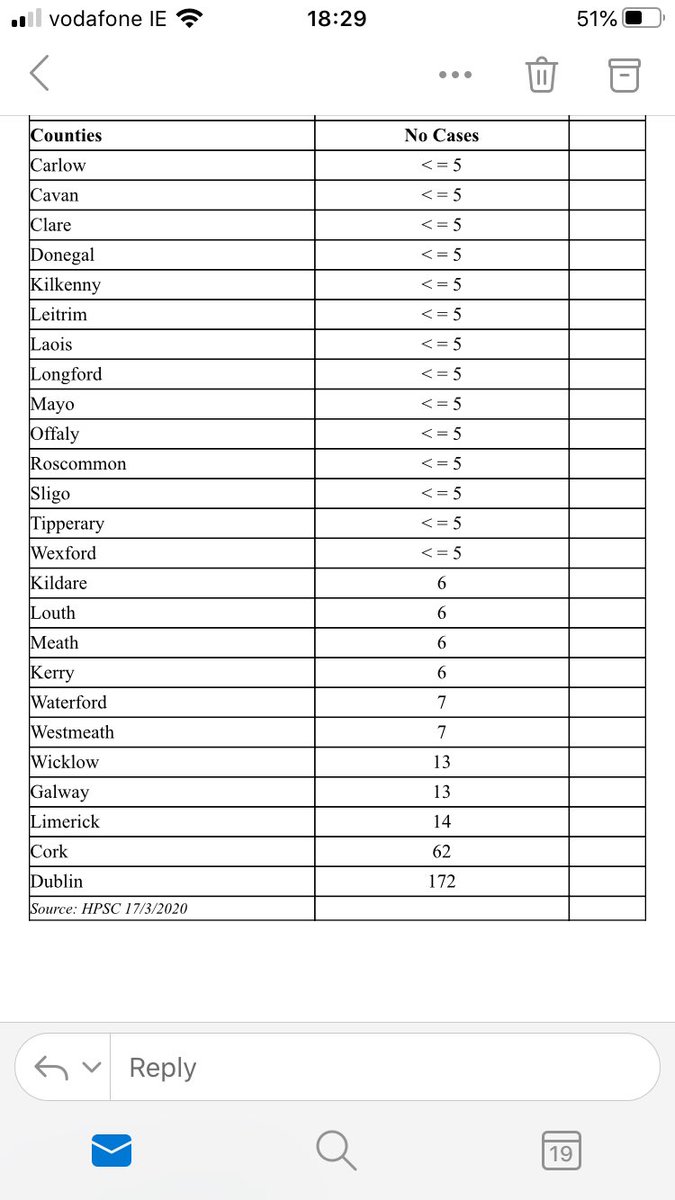 Important information 
Symptoms of Covid-19 include:
Cough
Shortness of breath
Fever
Breathing difficulties.
Further resources:
A helpline for older people who are concerned about the coronavirus has been launched by Alone. The number is 0818 222 024, and it's open Monday to Friday, 8am-8pm.
SEE ALSO – 191 new cases of Coronavirus and third death confirmed in Ireland