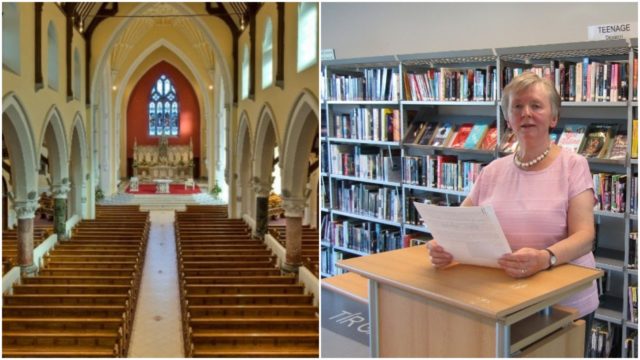 Mountmellick woman Sheelagh Coyle is an active member of her local Catholic Church. 
St Joseph's Church in Mountmellick, like all churches in the country, now has to say mass 'behind closed doors'. 
Parishioners are now only able to access mass via radio or webams – if their church is fitted with one.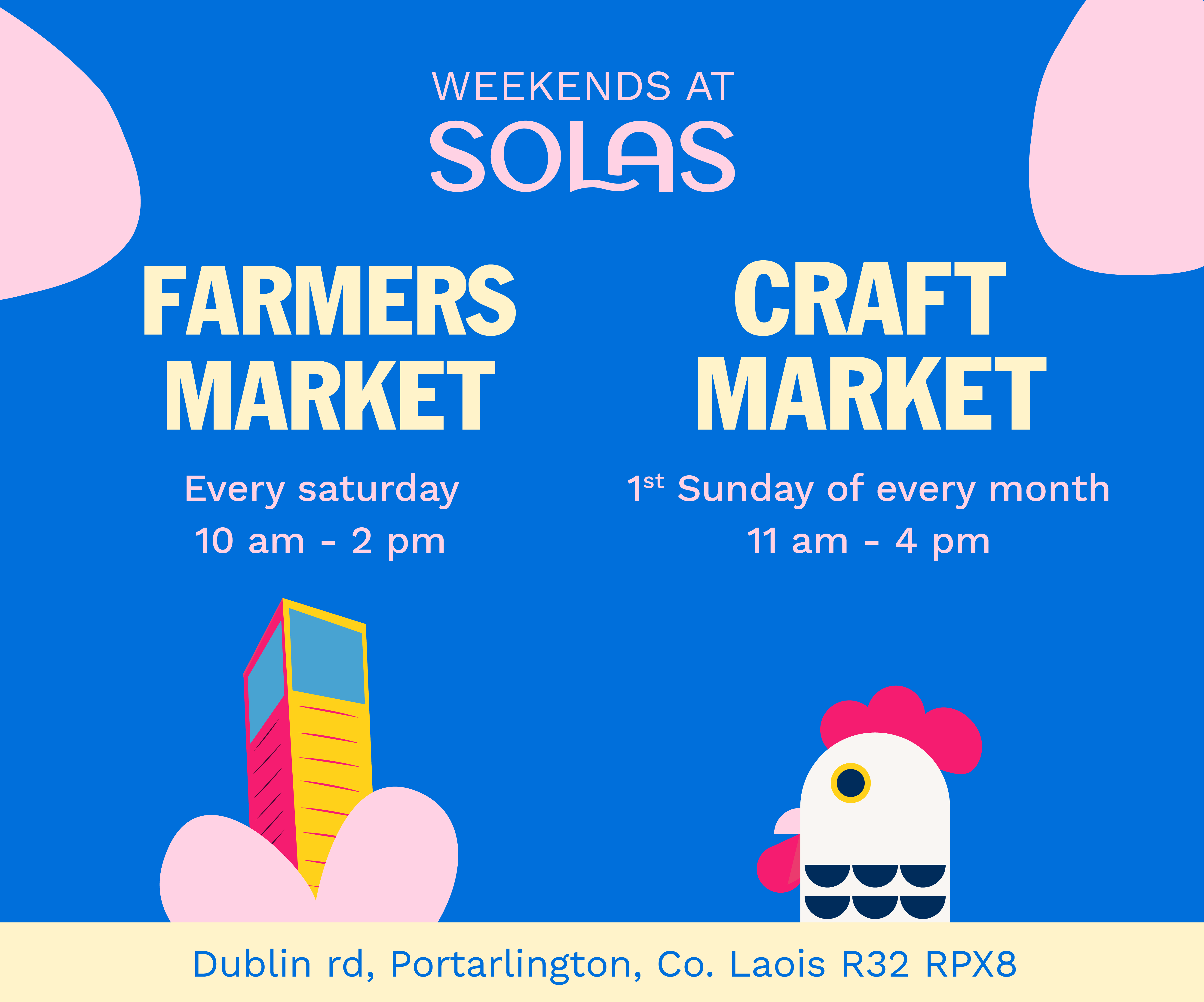 Sheelagh routinely reads at mass alongside Parish Priest Fr Micheal Murphy – former Rector of Knockbeg College. 
Following Sunday mass last weekend, Sheelagh has penned a piece on what was an unusual and surreal experience: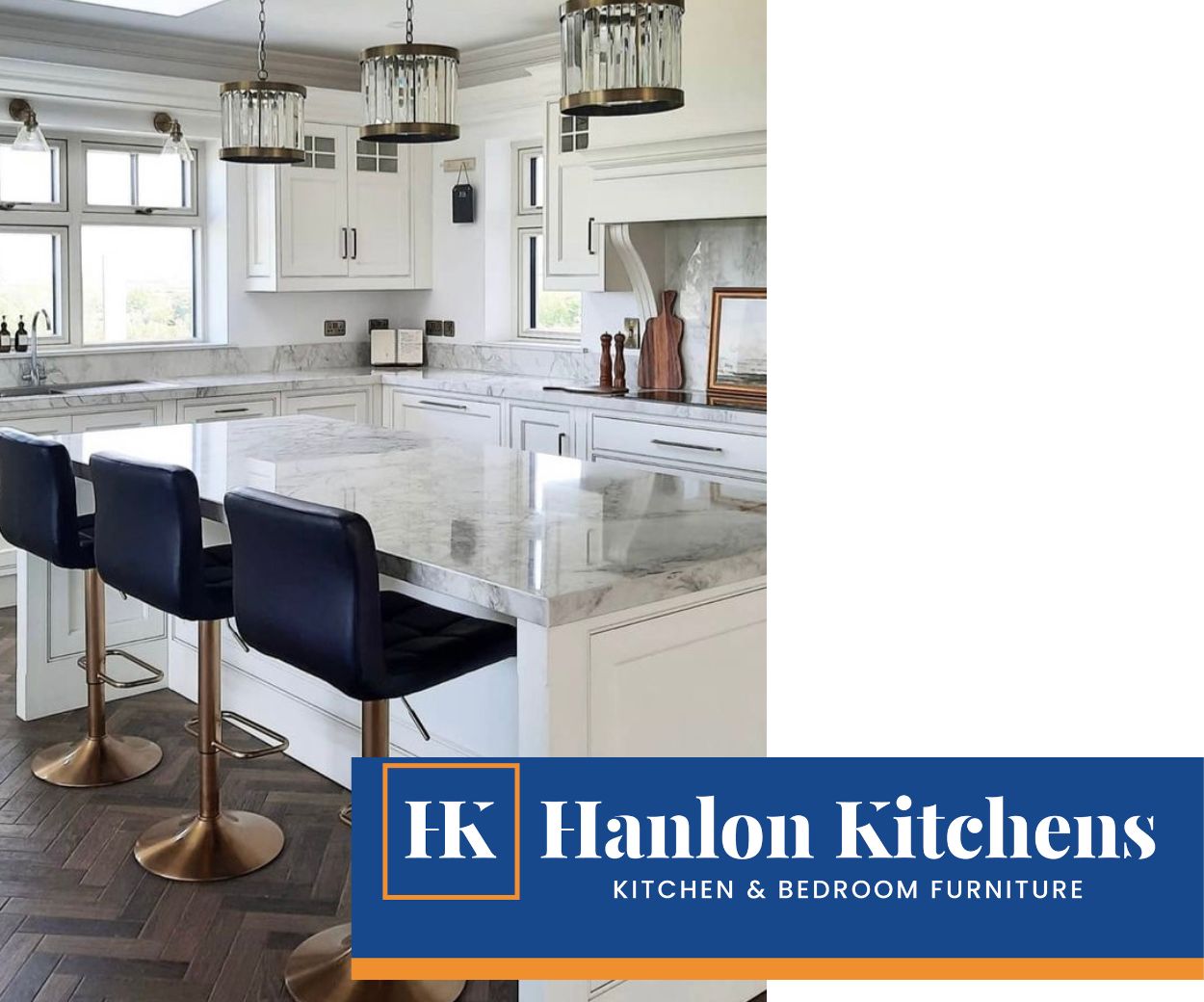 ---
On Sunday March 22, as I read from the first book of Samuel and from a letter of St. Paul to the Ephesians, I looked down from the lectern in to the church and there is nobody there.
No parishioners sit in the seats. The choir is not in the gallery. The doors of the church are locked. The holy water fonts are empty. The red bags for the collection are in the sacristy.
There are none of the usual distractions, as I read. Nobody is coming in late for Mass. There are no children moving about.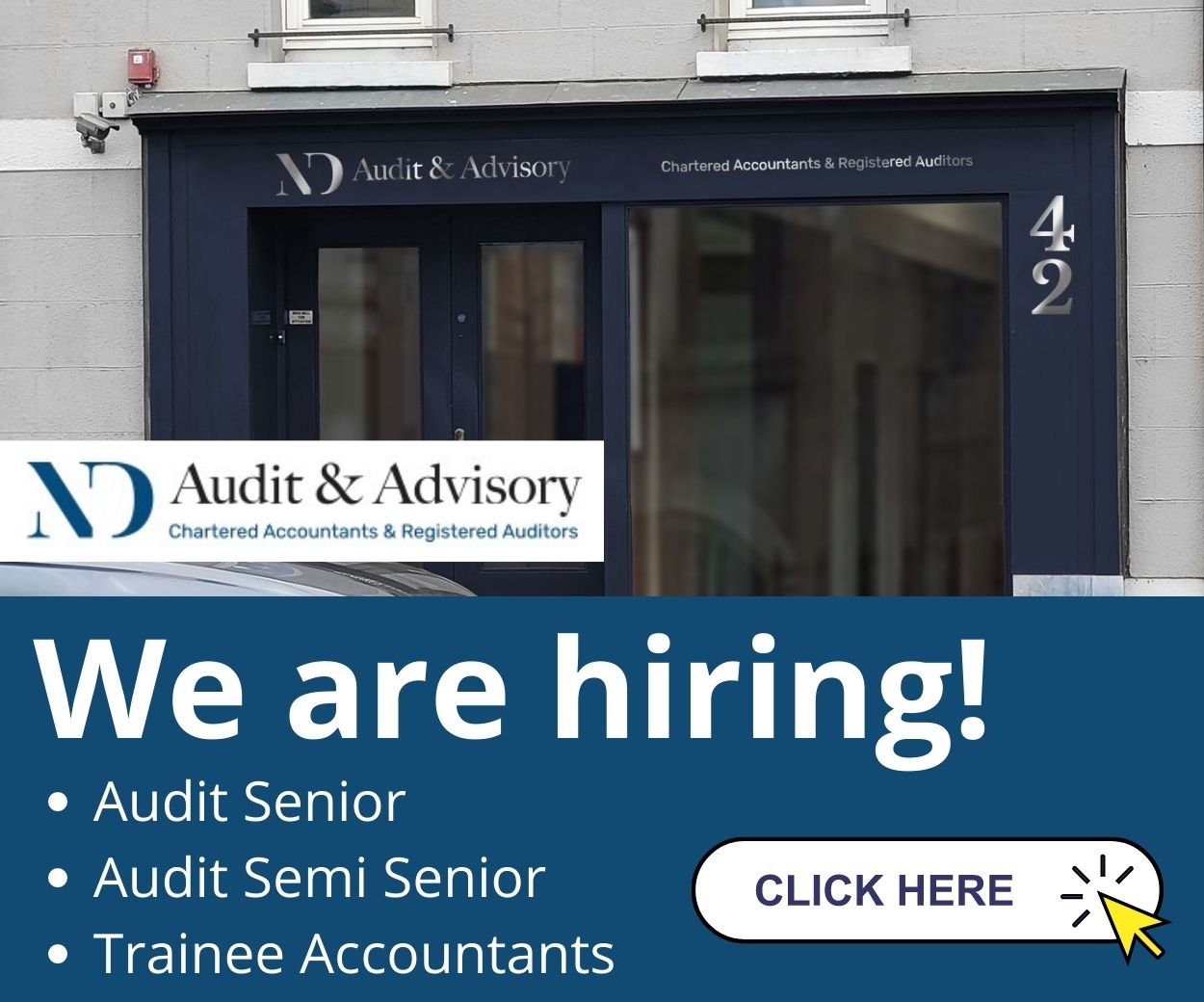 It is Mother's Day and it's also called in the church calendar Laetare Sunday. I know why it's called that as I'm old enough to remember the Latin Mass when the introit for this Sunday, the fourth Sunday of Lent, began with 'Laetare Jerusalem' – 'Rejoice, O Jerusalem'.
It's all very strange. I am in the church in the sanctuary with the parish priest, the sacristan, an adult server, the parish caretaker and four parishioners. The Mass can be seen on the parish website's webcam.
We are seated apart from one another in keeping with the advice of the HSE at this time. Today, boys from the local school were to be confirmed. The boys, their teachers, parents and relatives would have been here filling the church. Nobody can tell the boys when they will be confirmed.
Their new outfits still hang in the wardrobes. The invitations for the celebrations to aunts, uncles, cousins and neighbours cancelled.
The First Communions were to be in May so they are all called off too. Small girls look at their white dresses in the wardrobe wondering when they'll get to wear them. The babies have to wait at home for another while too for their first big day out as Baptisms have also been put on hold.
In his sermon the parish priest Fr Micheal Murphy reminds us that 50 years ago this weekend Dana, the young woman from Derry, won the Eurovision Song Contest with her song 'All kinds of everything' singing of snowdrops and daffodils, butterflies and bees.
He remembers Kenny Rogers too who has died and his great song about the gambler, who knew how to hold them and knew when to fold them. He talks about the blind man in the gospel who came away from Jesus with his sight restored.
He reminds us that three weeks ago Lent started but everyone now has completely forgotten that. We're now in the middle of Lent. In three weeks' time it'll be Easter Sunday and nobody knows if we'll be able to celebrate the Resurrection.
I have just read Psalm 22, one of the more familiar psalms 'The Lord is my Shepherd', apt as we could say we are now 'walking in the valley of darkness'. In the prayers of the faithful, I pray that God will heal those with Covid 19 virus and restore them to their families and communities.
And there are special prayers for mothers and grandmothers on this Sunday, which is Mother's Day. It is a Mother's Day like no other when mothers and children have to keep their distance.
There will be no hugs or kisses from me for my children or grandchildren. They hand in gifts through the window. Later in the evening I see how others interacted with their mothers. An old woman in a Nursing Home blows a kiss at her daughters outside.
Families four storeys high in a building shout their greetings down to their old parents below. Children make videos to send to grandparents. Restaurants have lost a lot of their usual Mother's Day business because of the virus.
The parish newsletter tells us the diocesan lotto is suspended. Daffodil Day is cancelled. In the coming week there will be no public Masses but Mass will be available via the webcam service.
I buy the paper and the headline says – 'HSE calls for calm as doctors raise fears of equipment shortage'. There are 100 anti- isolation ideas. My Saturday paper had no Sports Supplement.
I had finally booked, before I die, to go to Oberammergau to the Passion Play held every ten years but that has been postponed now for two years.
But I live in hope that I will finally get to see it in 2022.
SEE ALSO – For more Coronavirus stories click here