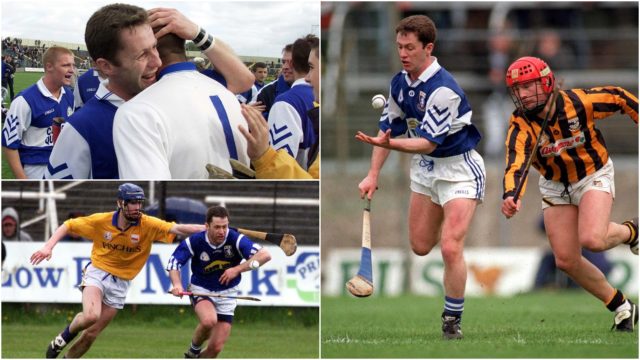 The story of Castletown hurling from the early 1990s to the mid 2000s is one of the great Laois sports stories of all time.
Starting out in the junior grade in 1992, they went on an incredible run – winning the junior in 1992, intermediate in 1993 and then the first senior title in their history in 1995.
That kick-started a sequence of 11 consecutive county final appearances where they won eight and played in a couple of Leinster club finals.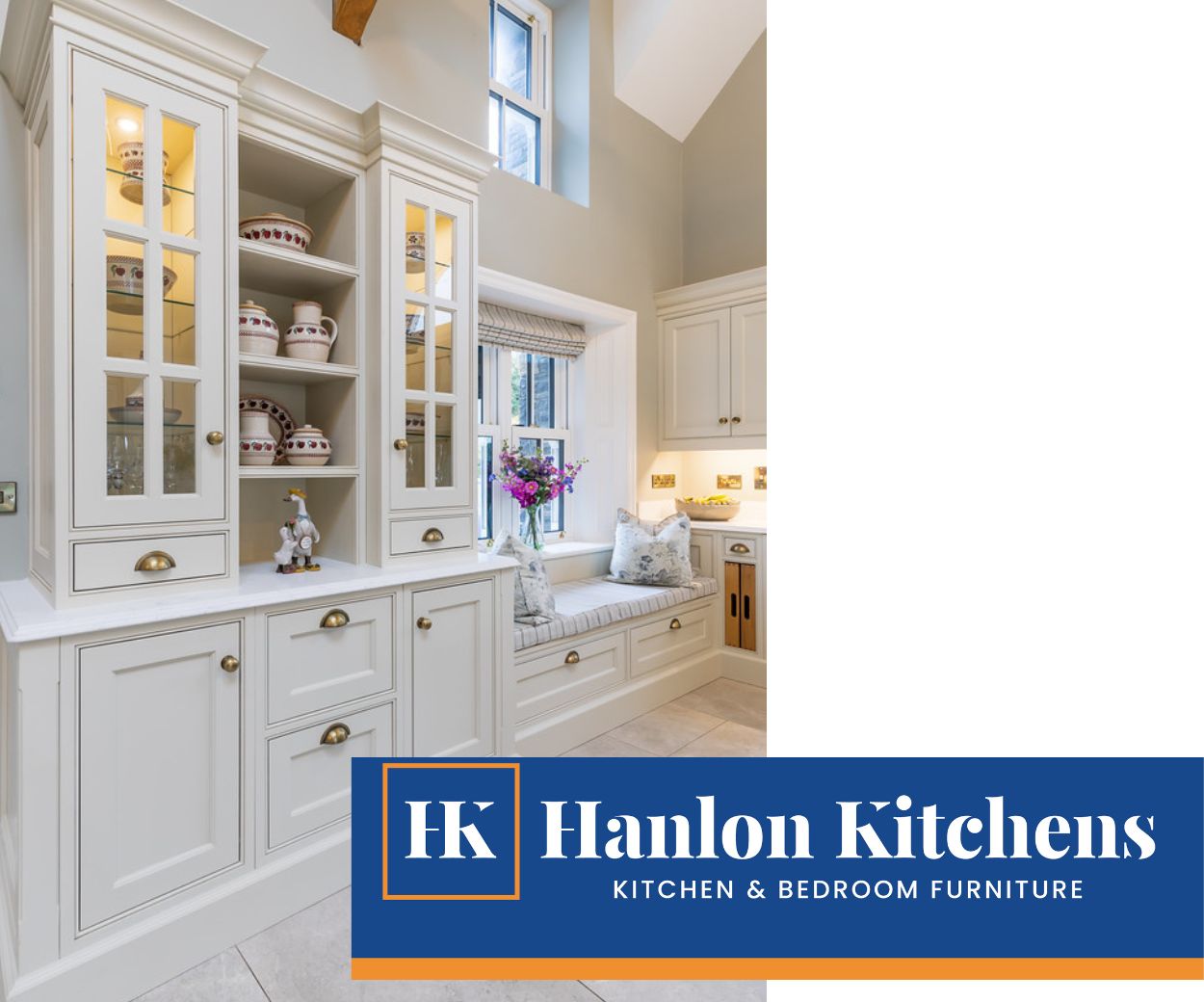 Central to them all was John O'Sullivan who also enjoyed a lengthy career with Laois. In all he won eight Laois senior hurling medals, two intermediate medal, one junior and one U-16. As well as being the senior club player of the year in 1995 he was the Laois senior captain in 1996.
In this interview he looks back on his career and a lifetime of memories with club and county.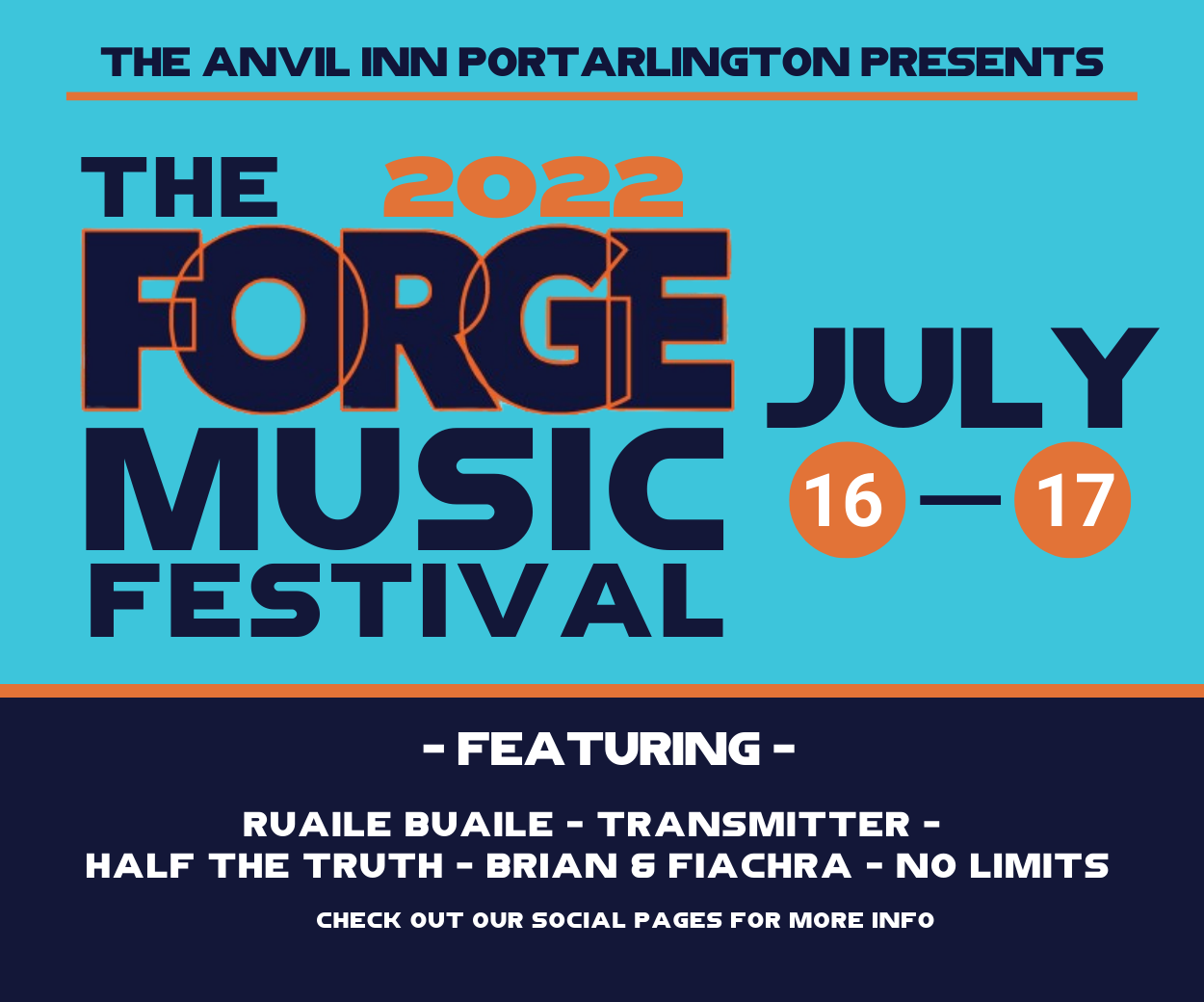 John has been living in Tullamore since the 1990s where he is now heavily involved with Tullamore GAA club's underage section. He was named Tullamore's club person of the year in 2016.
He is also principal of Clonaslee NS and has managed extensively in Laois, including guiding Clough-Ballacolla to Laois senior hurling glory in 2009.
What's your earliest hurling memory?
I remember attending the 1975 All Ireland hurling final between Galway and Kilkenny.
Galway were the underdogs and had a huge following.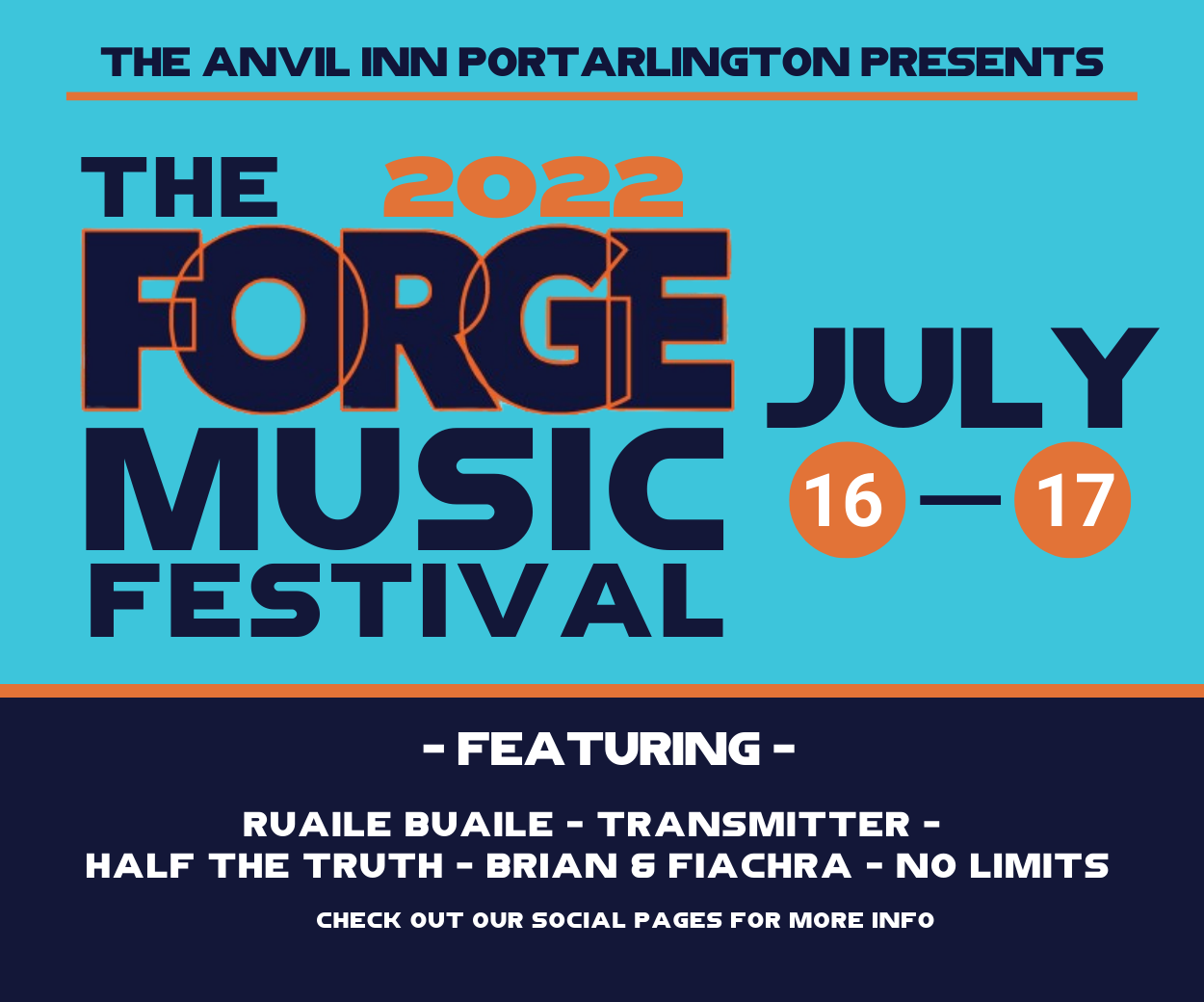 I was very taken by the colour and noise of the whole occasion and, like everyone else outside of Kilkenny, was hoping Galway would win. Unfortunately Kilkenny proved a step too far for them.
Do you remember your first game with your club?
We played Abbeyleix in an U-9 one off tournament match on a beautiful summer's evening in Abbeyleix.
I can remember the thrill in pulling in a blue and white jersey for the first time. There was a lovely smell off them. They were miles too big for us and when we stuffed them into our togs, they were so long they crept down through the shorts onto our legs. My old friend, Willie Claxton, has a picture if that team somewhere.
Who were the main influences on your career?
When we were kids we were looked after and carted all over the place by great GAA men like my Da, Pat Kirwan, Brother Bernadine, Paddy Cuddy, Johnny Cuddy, Jimmy Cuddy and Jack Bergin.
My Da is from West Kerry and Football is in his DNA, but once he moved to become Principal of Rushall NS in Castletown Parish in the mid 1950s he soon developed a love for hurling and became involved in all aspects of the game.
Growing up, we were all keen to impress Scobie Wall who had founded the adult club in Castletown in 1974. Scobie lived for hurling and never missed a game at any grade. He took a great interest in us and always had words of encouragement for us.
He coined the phrases "That's the Spirit" and "No Surrender" which became synonymous in our dressing room over the years.
What players did you look up to growing up?
I didn't have to look too far really. I adored my older brother, Mick and our great friend Joe Dollard. The Dollards live at the top of the school field in The Pike of Rushall and we lived next door to the school.
Myself, Paddy Dollard, Mick and Joe would spend most evenings in the school field playing "three goals and in" or "goal to goal". Then there'd be free-taking, penalty taking and line-ball. Most likely, we'd usually have only one ball and if you lost it, you'd spend ages trying to find it.
Also, if you broke your hurl, you'd be devastated because you'd have to sit out the rest of the evening.
When the Laois senior team started to become a force in the early 80s, I was particularly drawn to the heroics of John Taylor and PJ Cuddy. They were my heroes and I loved the way they played.
PJ was the best full forward in the country at that time and we used to try and emulate his goal-scoring feats in the school field. John Taylor is the greatest Laois hurler I've ever seen. He had it all.
I used to love the way he'd fly into a ruck of players and execute a perfect one-handed pick up before emerging in a flash out the other side to launch another Laois attack. It's absolutely criminal that he didn't get an All Star in 1986 and 1987.
At a national level, I loved the great Jimmy Barry Murphy if Cork. He scored the greatest goal I've ever seen in Croke Park versus Galway in 1983. It was a perfectly timed overhead swing to double on a ball delivered by Dermot McCurtain. He struck it from about 21 metres out and it hit the top-corner of the net down the Canal End.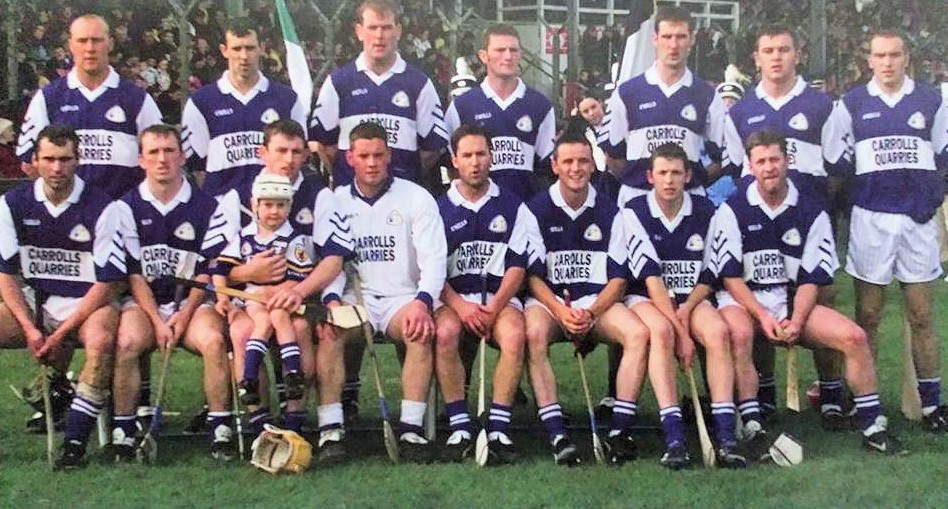 Did you play other sports growing up?
We played everything as kids and were always outside. I played underage football for Castletown and underage soccer with a group of lads from around Kilcotton and Borris-in-Ossory.
We had a great team made up of GAA lads like Liam O'Brien, Seán Coss, Sammy Kelly, Johnny Fitzpatrick. We were controversially beaten 3-2 by Stradbally in a Community Games U-12 Final.
After an objection, the game was re-fixed, but it clashed with a schools hurling Final that Rushall NS were playing on the same evening. Myself and Willie Claxton went off hurling and the boys lost the re-fixture on penalties.
A lot of us young lads were introduced to golf by Brother Mark around 1976-1977. We were so lucky to have Mountrath Golf Club on our doorstep really. If we weren't in the hurling field, we were on the golf course or swimming in the river in Castletown.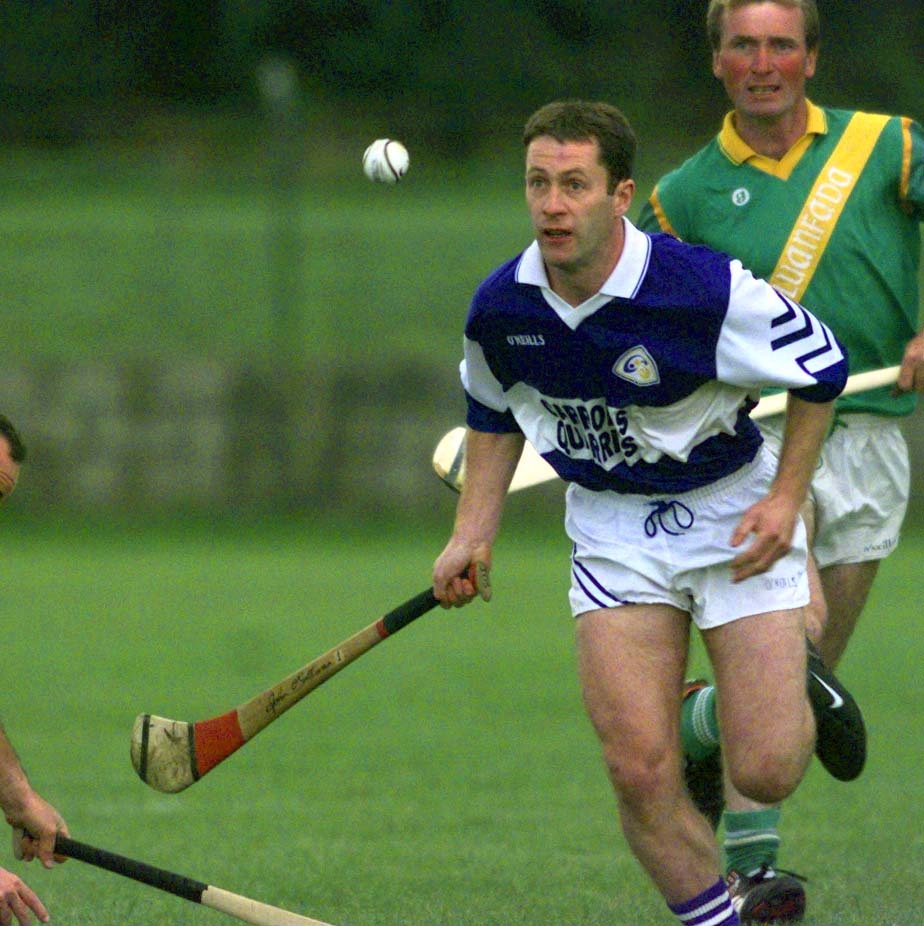 Do you remember your first time seeing Laois play?
I think it was in the late 1970s. I can't be sure. All I can remember was a lot of players with long hair, moustaches and beards. It was tough stuff too. Frank Keenan was the main man at the time and always seemed to get most of our scores.
Do you remember your first and last time playing with Laois?
That was at U-14 level in the Leinster championship. I think we beat Meath in the first round and then played Wexford in Abbeyleix in Round 2. Ricky Cashin got a nasty head-wound that day.
My last game representing Laois came in 2001 versus Wexford in the Leinster Championship. I think we were beaten by six points.
We were without Niall Rigney that day after he had received a one-match suspension following a ridiculous sending off in an earlier round.
That game was there for the taking and Niall's presence would have swung the balance for us. It was a very proud day for Castletown that day as no less than eight of us saw action with the county senior hurling team during that game.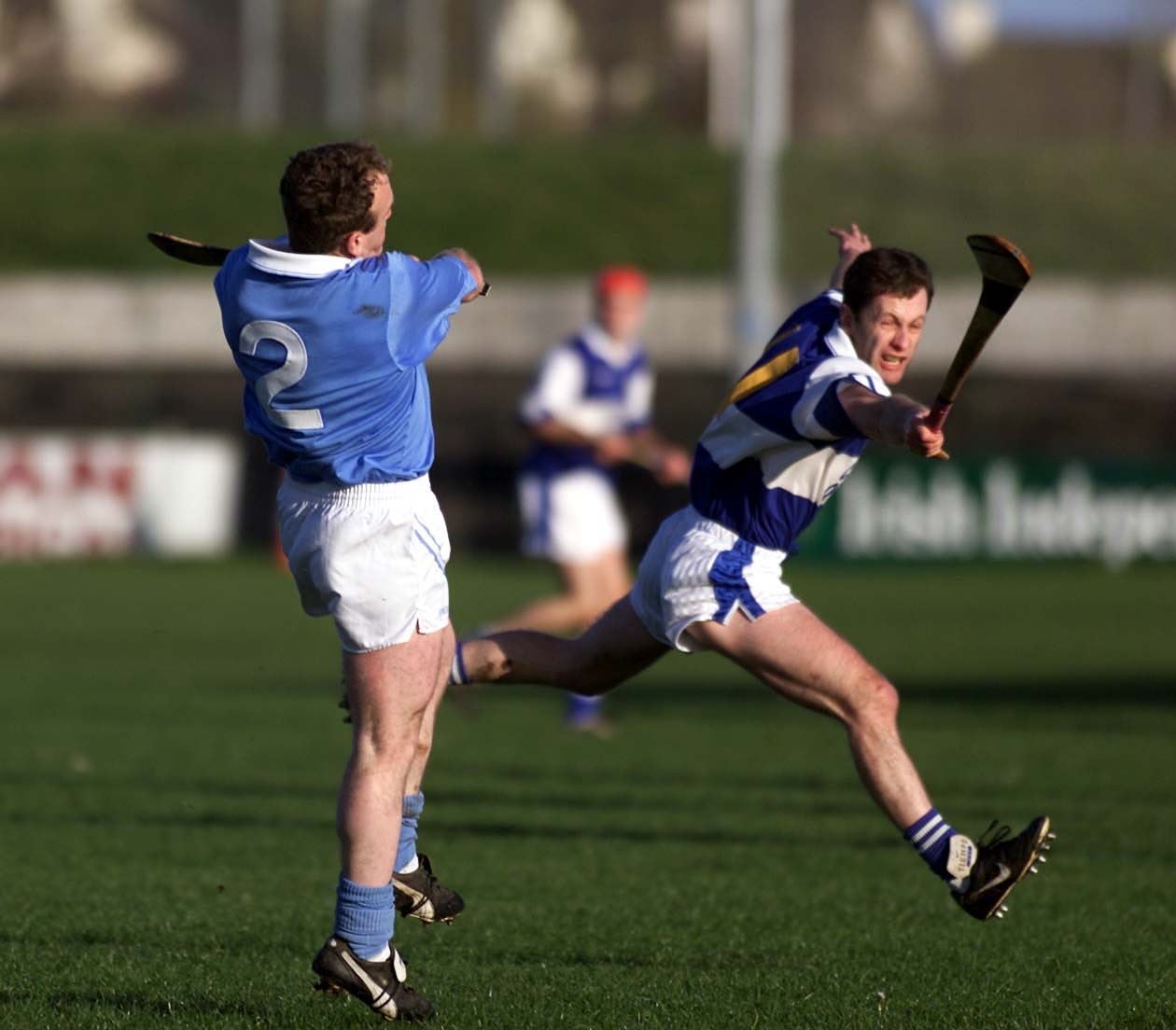 What's your memories of your first senior county final win with Castletown in 1995 – and the celebrations that followed?
I could write a book about that whole year and the success on September 10th. Our team had been slowly building for a couple of years at that stage following a Junior A title in 1992 and Intermediate Championship in 1993.
We knew we were good enough, but would have to get to O'Moore Park to show what we were capable of. We had some fierce battles in the early rounds with Kilcotton, Borris-in-Ossory and Errill.
We barely scraped through those but topped the group and drew Camross in the semi-final. We played with complete abandon in that game and went to town altogether. Patrick Phelan's audacious goal in the second half epitomised our play on the day.
We never felt for one second that we would lose the final against Portlaoise. We were very fit and really chomping at the bit. The celebrations afterwards are something I'll never forget and went on for months afterwards. We had the time of our lives really.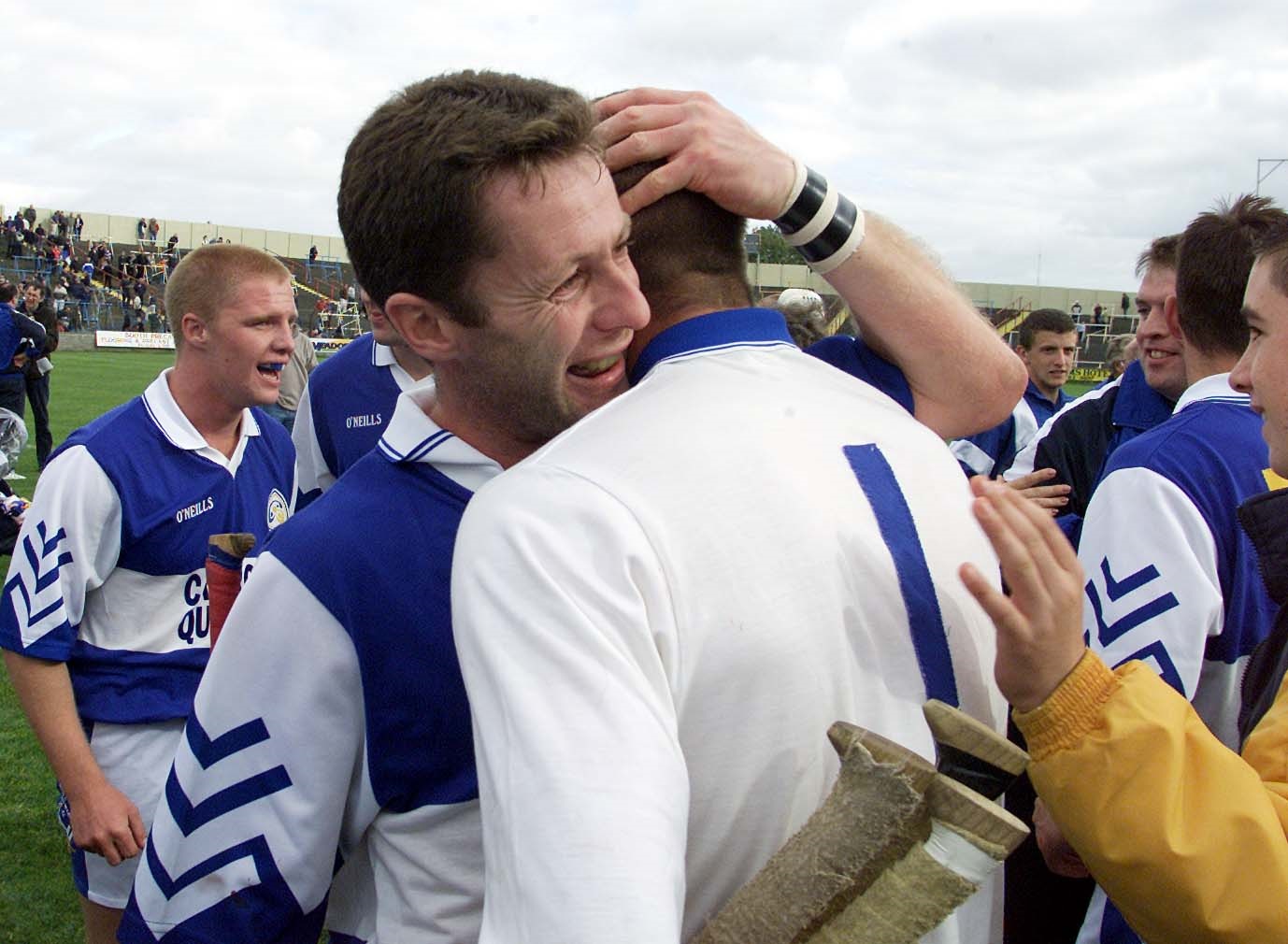 That Castletown team in particular must have been an incredible team to have been part of?
I guess it was the best of times and the worst of times all rolled into one. Our community suffered a lot of tragedies throughout that whole period and I think the hurling team gave everyone a chance to get out and try to be normal, if only for a short time.
So, it was a roller-coaster ride of emotions with the team carrying a lot of responsibility on its shoulders. But we had some great characters in that team and all were extremely committed.
In that period we played in 11 senior finals, lost two, drew one and won eight. We played in four Leinster finals as well and I guess the biggest regret we all have is that we never got our hands on the Leinster title.
Between 1999 and 2002 we were really at our peak and the only team capable of beating us just happened to be Birr who will go down in history as one of the greatest club sides ever.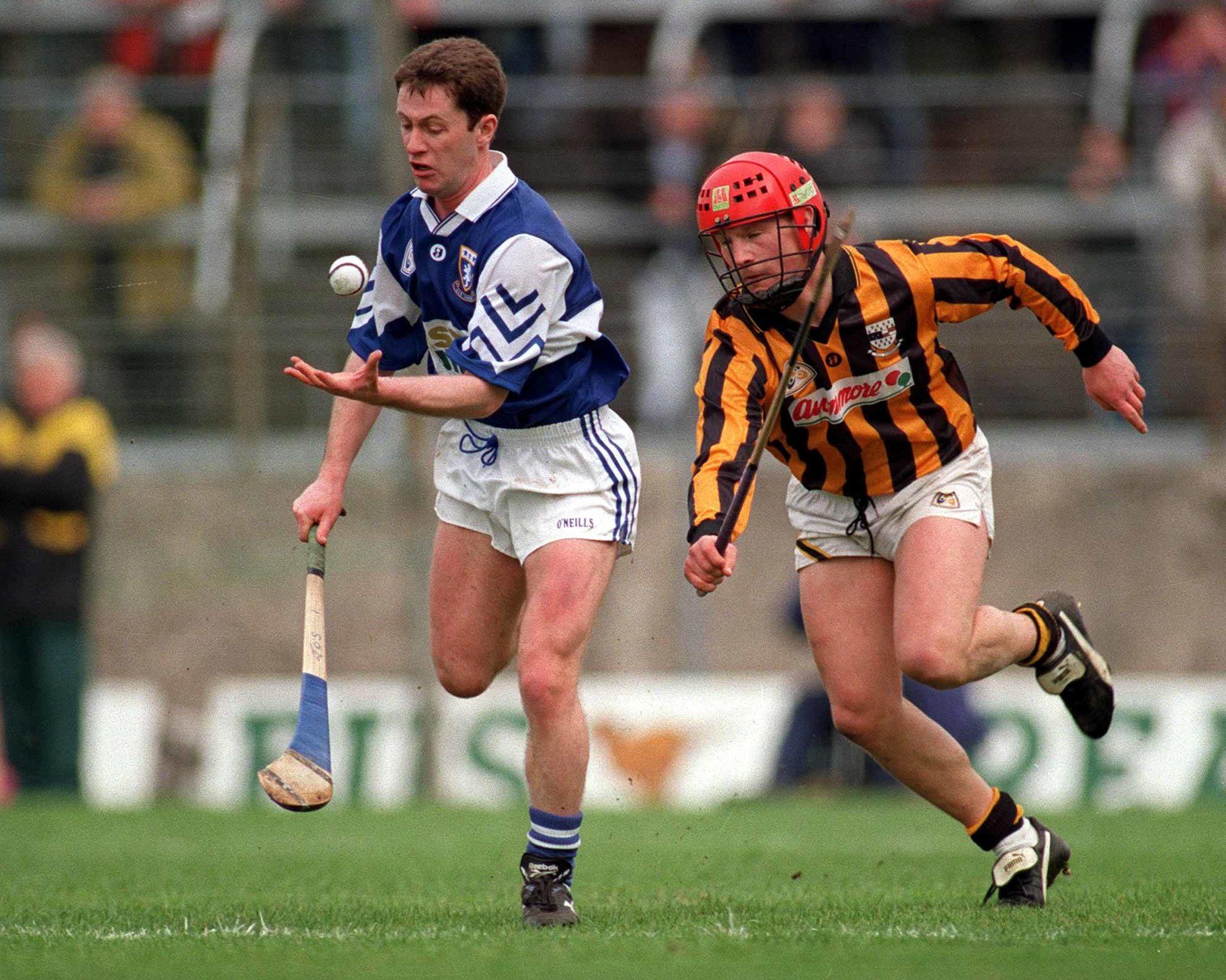 What was your favourite moment with Laois?
We had some good times with Babs Keating when he was in charge. The most memorable occasion for me would be the National League semi final in 1996 versus Tipperary in front of a packed house in Nowlan Park.
We had a huge following and the place was a sea of blue and white. We should have won that game too.
What was the low point?
The loss to Offaly in the 1996 Leinster semi final. We lost a lot of our momentum after losing to Tipp in the league semi final and also to Wexford in a delayed Walsh Cup final and were a bit under-cooked going into that game.
I had been suffering with acute back pain since the Tipp match and had done little or no on-field training. But I insisted to Babs that I could play. Looking back it was completely irresponsible and foolhardy.
I had an injection before the game and took four painkillers thinking I'd get through it, but that was an absolutely crazy thing to do. We were well beaten in the end and it was the lowest point of my entire playing career.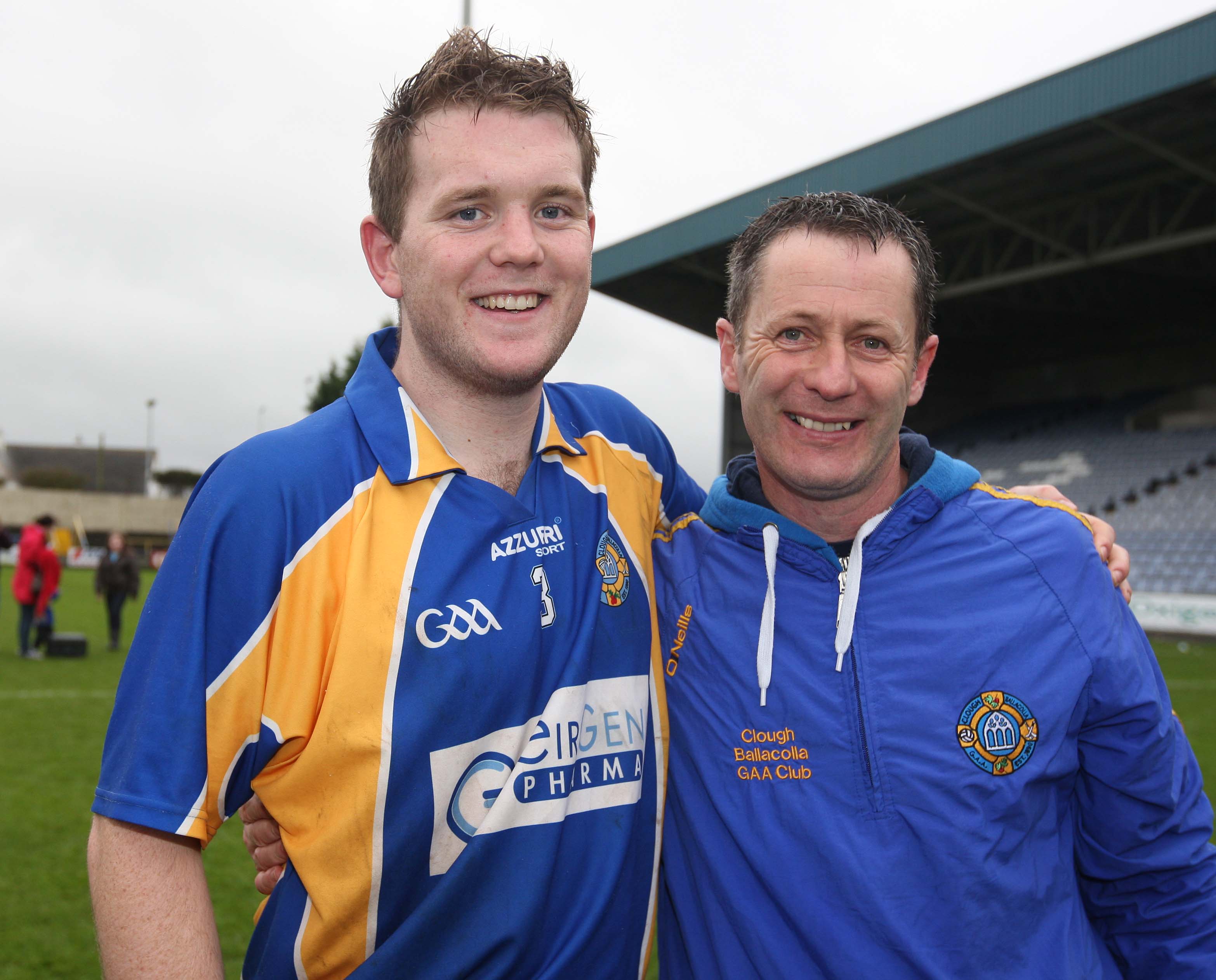 If you could go back and do things differently, what would you do?
I don't know if I would do anything differently. I couldn't have given any more than I gave.
I was extremely determined and committed. I spent a lot of time training on my own to recover from back surgery in 1990 and 1996 and that's a very lonely place to be. After my first operation, I was barely able to walk properly over any great distance – let alone run or go back into contact sport.
Because I lost a lot of time coming back up to the levels I needed to be at, I was always fiercely determined to succeed and demanded that of those around me as well. So, in one sense I wasn't enjoying the ride as much as I should have.
Who were the best players you played with and against?
I consider myself very fortunate to have played in a truly great Castletown team. Paul and David were remarkably talented and were the rocks on which everything else was built.
But then you turn around and you see Martin and Tom Phelan behind you – you knew you were in safe hands then alright. Their brother Patrick – aka "The Dribbler" would amaze you with the skill-set he had.
It was a great thrill for me to have my younger brother, Fionán, on this amazing journey. Finn was – and still is- an awful rogue.
He was always up to some devilment. He could hurl a bit too and had searing pace. He won a Fitzgibbon Cup medal with UL in 1994 alongside Seánie McMahon and Brian Lohan from Clare and Fergal Hartley of Waterford. Not bad to have on your CV. He'll kill me for saying it – but I always rib him about having no left side!!
And with a goalie as brave as John Lyons you always had a chance. Our team lost its engine in 1999 when Éamon Kirwan moved to An Spidéal, Co na Gaillimhe. Éamon was a craftsman of the highest order – always in the right place at the right time. He was the consummate midfielder and the perfect foil for David. He never made a bad decision and was always on hand with the deftest of touches or flicks.
With Laois in 1995-1996 I got to play alongside fellas I'd always looked up to – John Taylor and PJ Cuddy. That was a huge thrill for me. I'm the same age as Niall Rigney and would have played with/against him all the way up through the ranks. And what a player he was -one of the best in the country in his prime.
If I were to pick my best Laois 15, I'd always have Bill Maher from Rathdowney on the team. Bill payed full back for us and was a wonderful ball-player. I never saw him pull a dirty stroke ever but he was as strong as an ox and very quick for a big man.
Rosenallis men Dec Conroy and Séamus Dooley were great lads to have on your side too. I'd have loved to see those two win a Laois Senior Final – but not at our expense.
In Mary I Limerick, I played with Damien Irwin of Killeagh in Cork. He was the best I've ever played with or against. At that stage he had won All Ltelands at Minor and U-21 level for The Rebels. He was a cross between Brian Lohan and Diarmuid O'Sullivan and a towering figure at No 3.
Unfortunately, a serious eye injury in only his second or third outing for the Cork seniors in a National League game versus Waterford sadly ended his career so prematurely.
There are great players in every era and the era I played in was all about DJ. For me, he's the bar where greatness is set. Henry Shefflin has pushed to that level since then but in a different kind of way and with a different style. But DJ was the greatest of my time.
What's your view of hurling at the moment?
This is the greatest game in the world and it's played by the most skillful athletes. It just keeps getting better and better and is in a really good place right now. The All Ireland Championship of 2018 was probably the most memorable of all times with one epic game after another. And last year 2019 wasn't too bad either.
I think officialdom should stop trying to tinker with rule changes here and there,- "If it ain't broken, don't fix it".
I sometimes get frustrated when I see some teams overdo the short game or over-depend on the sweeper system. hurling was – and always will – depend on the skills executed at pace, under the most extreme pressure. And execute them when it counts most on the biggest of days. Do that and you're on to a winner.
What did you make of the Laois hurlers in 2019?
The highs of 2019 will be hard to follow but these are exciting times. We gave a good manager, good structures and a committed group of players.
I'd be disappointed that a number of players have made themselves unavailable for one reason or another. Why would you not want to be part of what we saw in O'Moore Park post Dublin last Summer?
Laois Abú. As Scobie would say "No Surrender".
SEE ALSO – Football memories with O'Dempsey's and Laois great John Costello