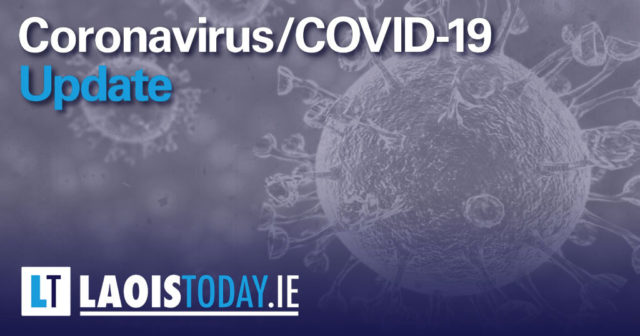 BREAKING: 832 new cases of Coronavirus in Ireland and 41 more deaths
A total of 832 new cases of Coronavirus have been diagnosed in Ireland today.
This is an increase on the 10,647 cases from yesterday and takes the overall total to 11,195.
548 new confirmed cases of COVID-19 are reported by Irish laboratories. While an additional 284 confirmed cases of COVID-19 are reported by a laboratory in Germany – this brings the total figure to 11,195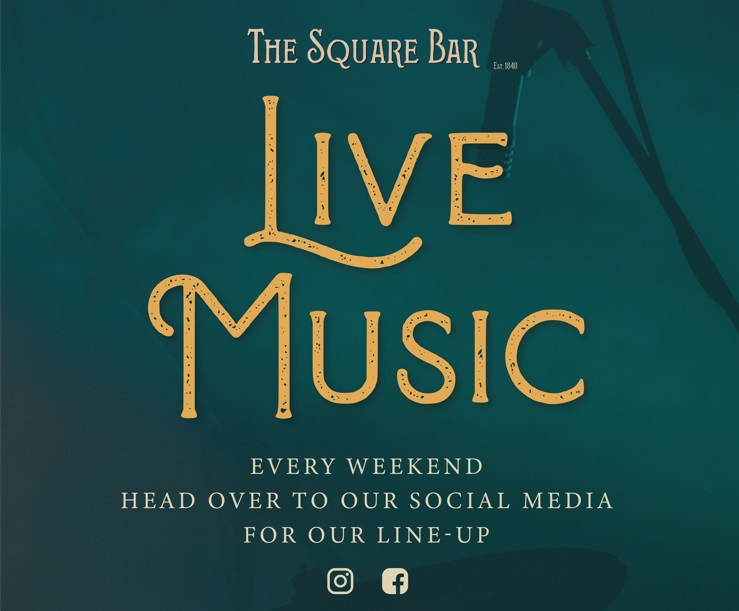 While now 406 people have died from the disease – an increase of 41 from yesterday.
---

Cases of Coronavirus in Laois go above 100
The number of confirmed cases of Coronavirus in Laois from the latest Department of Health figures is 101.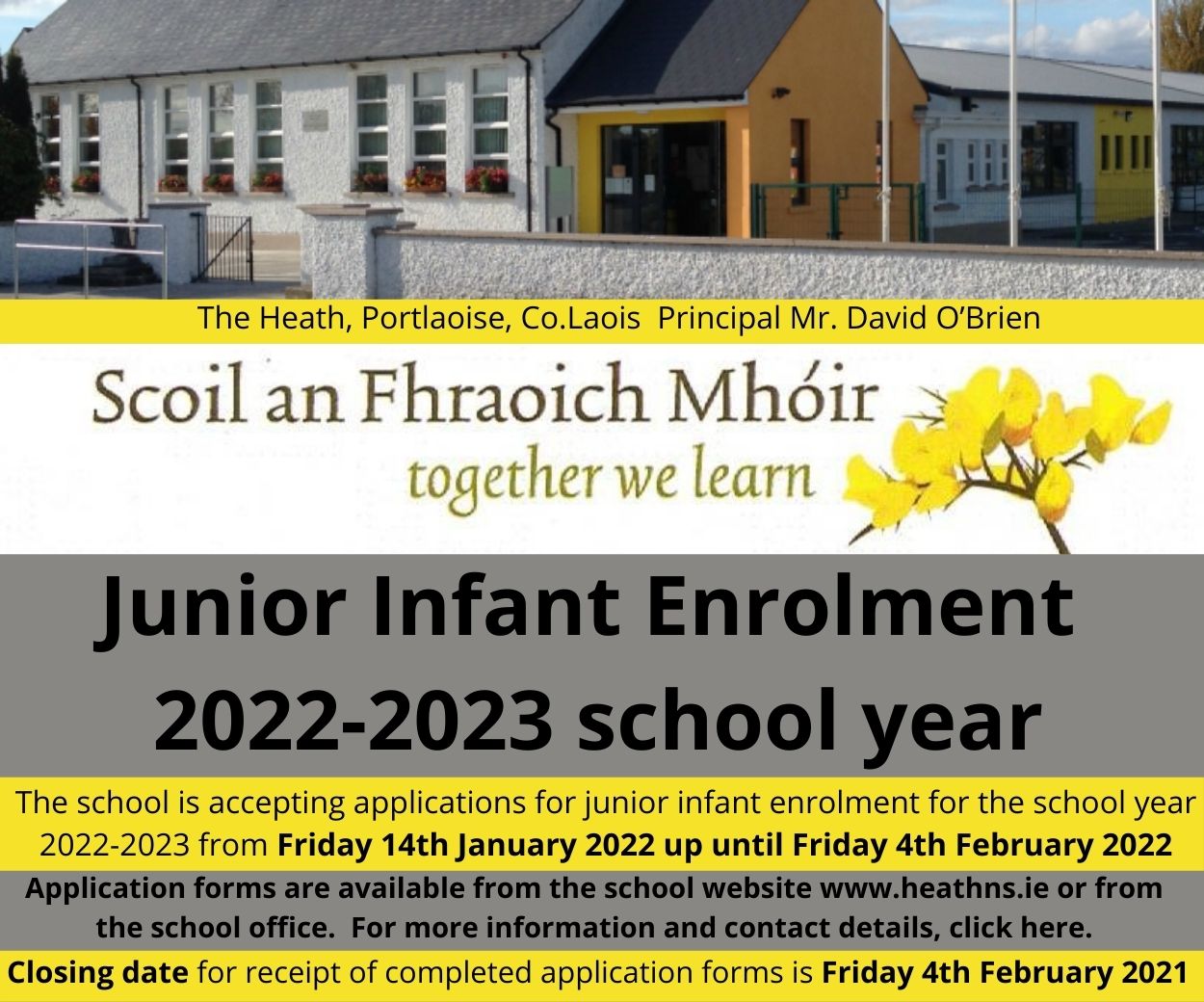 These figures come from April 12 and are the latest available – an increase of 13 of the previous day.
---
Laois mechanic teams up with 'MakePort' to develop vital PPE for frontline workers
A Laois mechanic has taken his 3D printing skills and is using them to make vital Personal Protective Equipment for frontline workers who are battling to keep us all safe during the Coronavirus pandemic.
Owen Meagher, who is from Portlaoise, has teamed up with the people behind 'MakePort' to create face masks and face shields for nurses, doctors and healthcare workers – all for free.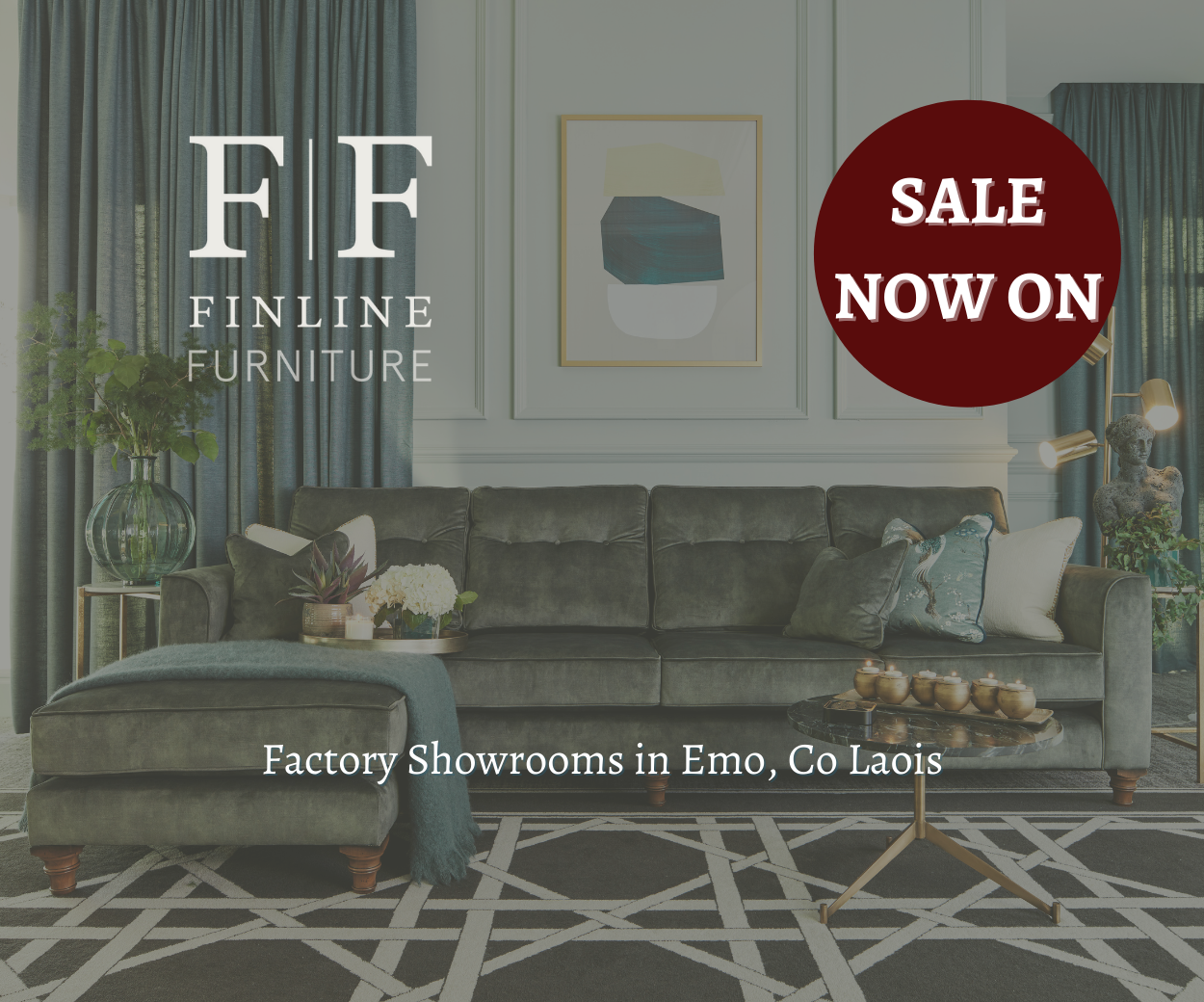 MakePort is is a not for profit makerspace in the Portlaoise Enterprise Centre with a focus on learning, community and enterprise.
You can read the piece in full here.
---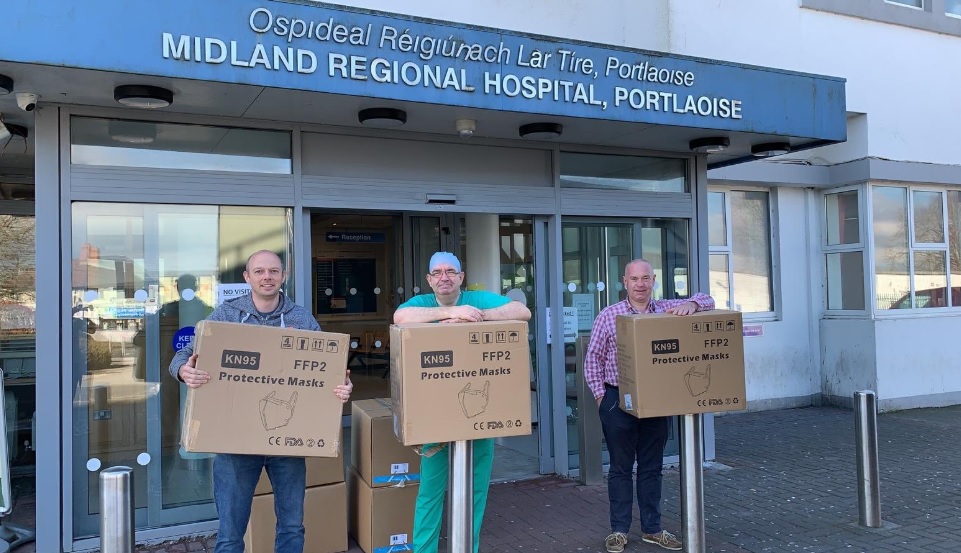 Portlaoise Hospital among those to benefit from Conor McGregor's €1 million donation
The Midlands Regional Hospital in Portlaoise is among those to benefit from a €1 million donation from MMA fighter Conor McGregor.
A large delivery of PPE arrived to the Portlaoise hospital at the weekend as 50,000 face masks were distributed to hospitals in the Leinster region.
McGregor purchased €1 million worth of equipment after being contacted by Minister for Finance Paschal Donohoe.
---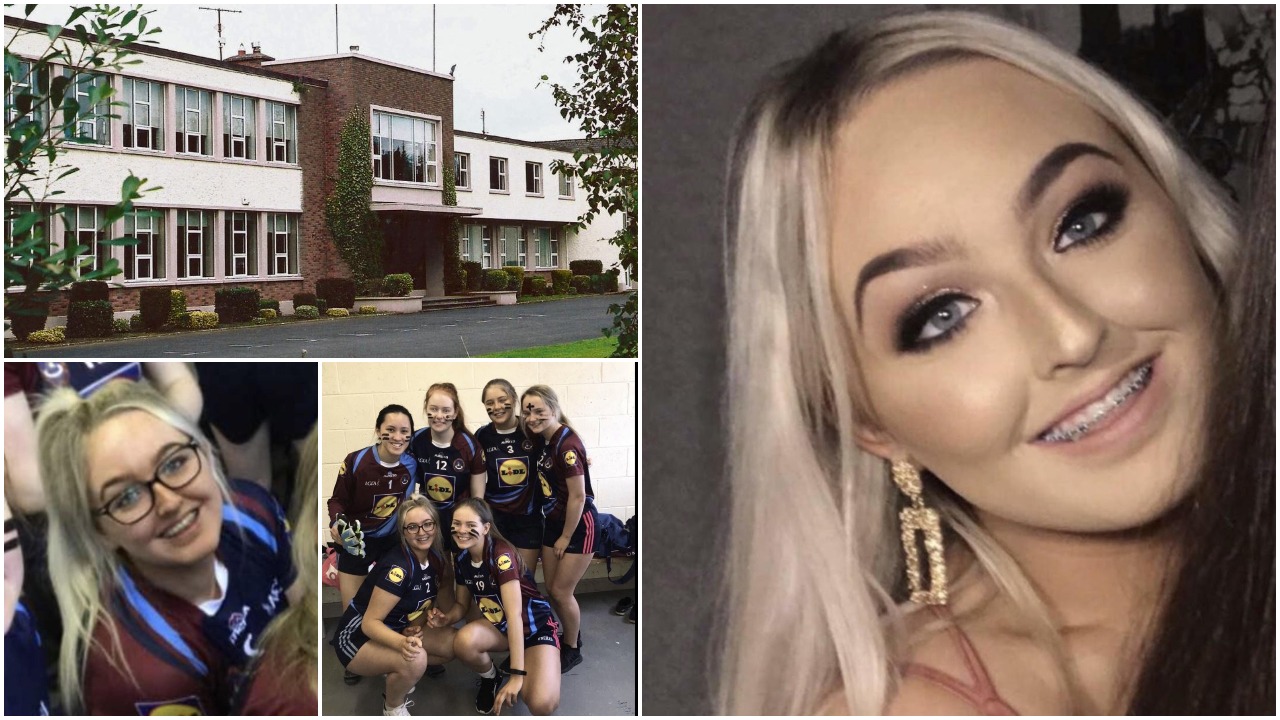 Studying during Coronavirus: Heywood student on prepping for state exams in a pandemic
"In my opinion, I think the exams should be cancelled regardless. I believe the fairest solution would be to use predicted grades. These results would be a combination of references from teachers, past results and predicted grades. This would be in line with what other European countries are doing regarding the Covid-19 crisis. While no proposal is flawless, I believe this is the safest and most efficient option" says Ballyragget native and Heywood CS student Lauren O'Reilly-Phelan.
"This would ease students minds as we would have a definite answer and results to go on. I would be of the opinion that the deferral of exams would be detrimental to students welfare. Firstly, with these deferral dates, there is huge uncertainty concerning college for many students and lack of motivation.
"Furthermore, we are still unsure on how long the crisis will last, which could cause exams to be rescheduled again. In all, I believe predicted grades would be the safest option,which have students' best interests at heart."
You can read the piece in full here.
---
GAA digital archive providing brilliant viewing during Coronavirus restrictions
Back in February of this year, the GAA launched a Digital Archive to provide free access to past matches to people around the world.
113 All-Ireland finals since 1961 are included in the archive and provincial finals from 1961 also feature. The archive also includes All-Ireland club finals since 1989.
In all, over 500 football and hurling matches were retrieved from broadcasters and information such as date, result, venue, referee, scorers and teams and substitutions was added.
---
Laois Domestic Abuse Service welcomes new awareness campaign on domestic violence
Laois Domestic Abuse Service welcomes the timely, new Government awareness and information campaign on domestic violence, It is understood that radio and TV ads will start during the week.
Marna Carroll, Manager, said that the campaign comes at a critical time for women and children who may be confined and isolated with their abuser in towns and townlands across Laois.
She said that the campaign was creative and strong in its message to survivors and communities that professional frontline supports in Laois are open and operating. She encouraged people to call the service on 057 86 71100 for support and information.
---
Laois Shopping Centre's 'frontline workers donation trolleys' to feature on RTE programme
Laois Shopping Centre and their customer's efforts to help people working on the frontline and suffering from Coronavirus are set to be recognised on TV tonight on RTE One's Ireland On Call programme which airs at 7pm.
Since the pandemic began, the shopping centre in Portlaoise, has set up a collection point for essential items.
Staff and patients in local hospitals are running low on personal hygiene products as family visits are restricted due to Coronavirus, so Laois Shopping Centre set up this collection point and customers, in their droves, have been kindly donating.
All products are then collected by nurses and delivered to those who need them most.
---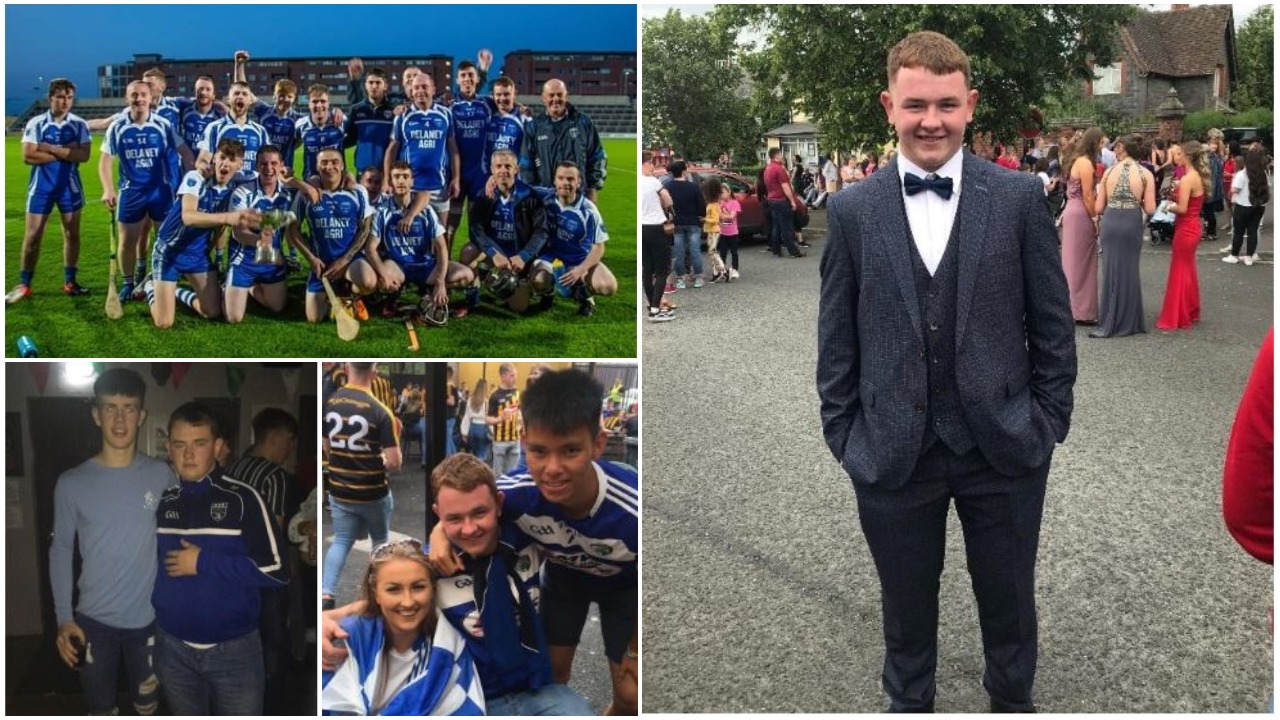 Studying during Coronavirus: St Fergal's student on prepping for state exams in a pandemic
"I believe that it was a great help to scrap the oral/practical as it took a great lot of pressure off for those who were worried about the orals/practicals" says Ballaghmore native and St Fergal's Rathdowney student Robert Phelan.
"They now have a full marks and it helps student to focus on studying for the other subjects and also focus on the theory side of the subjects. Also, people who were worried about passing Irish now have it fully passed which helps them to maybe get the mark they might need to get into the course they want."
You can read the piece in full here.
---
BREAKING NEWS TODAY: GAA postpone All-Ireland chamionships 'until further notice'
The GAA has announced that the All Ireland hurling and football championships are postponed 'until further notice'.
In a statement released moments ago, they say "that it is highly unlikely these will be rescheduled any time before the beginning of July."
You can read the piece in full here.
---
SEE ALSO – Moment in Time: Brilliant pictures from Laois Rose 2010