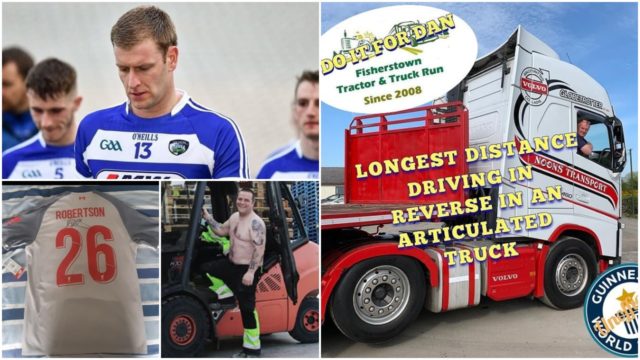 Dan heals old wounds as Donie set to return to Barrowhouse
More than 10 years ago, Donie Kingston transferred from Barrowhouse to Arles-Killeen and it certainly couldn't be said that the move was harmonious.
However time, and a little boy by the name of Dan Donoher, are great healers it seems as Donie is set to wear a Barrowhouse jersey once again next weekend.
Barrowhouse GAA members will collectively walk, run or cycle 300km in aid of Do It For Dan.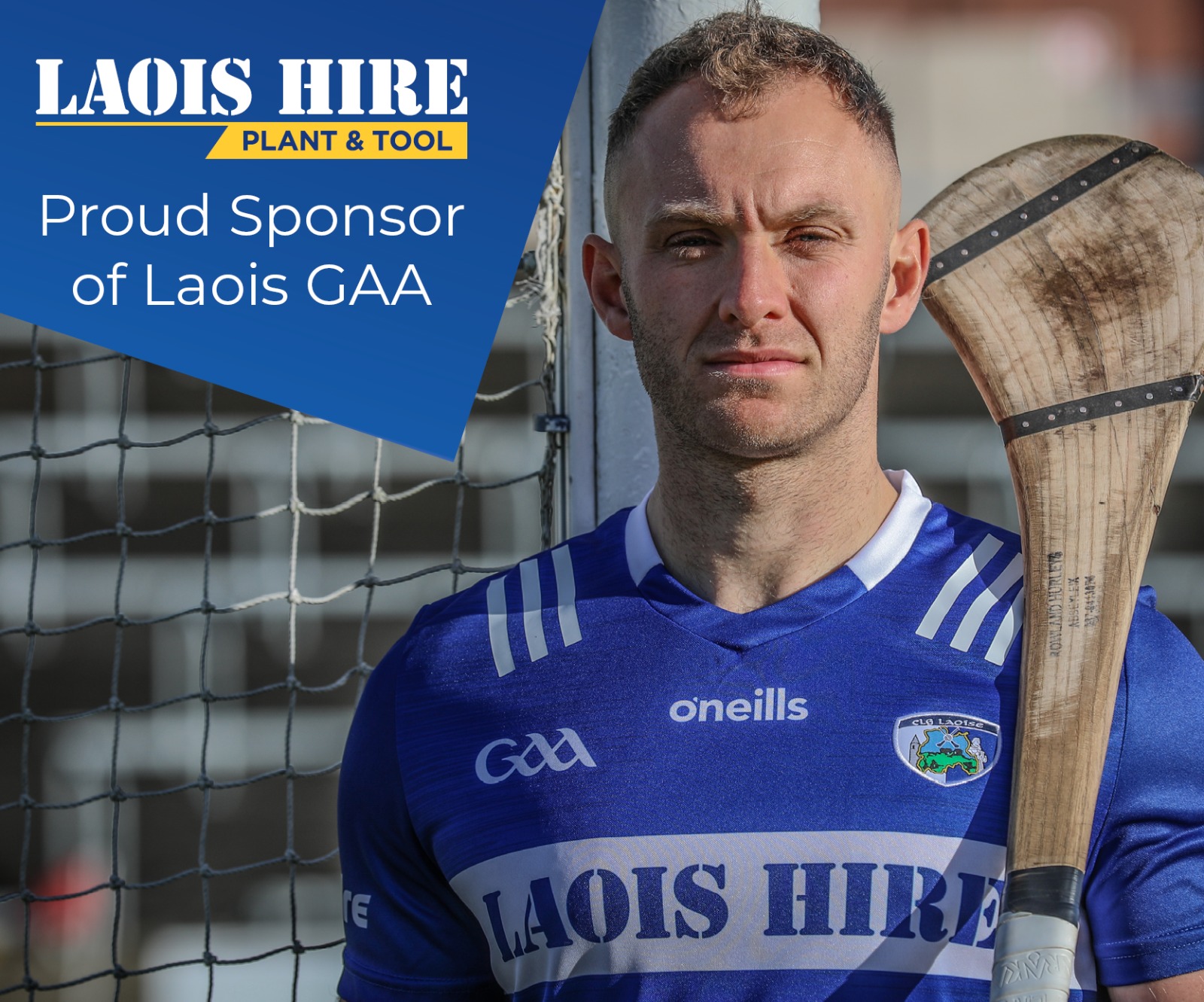 They are making good progress in their fundraising efforts but they called out their former player in a bid to increase funds.
They said: "Donie Kingston, we are calling you out to wear the Barrowhouse Jersey one more time for 'Do it for Dan' on Sunday 3rd May on our 5K run.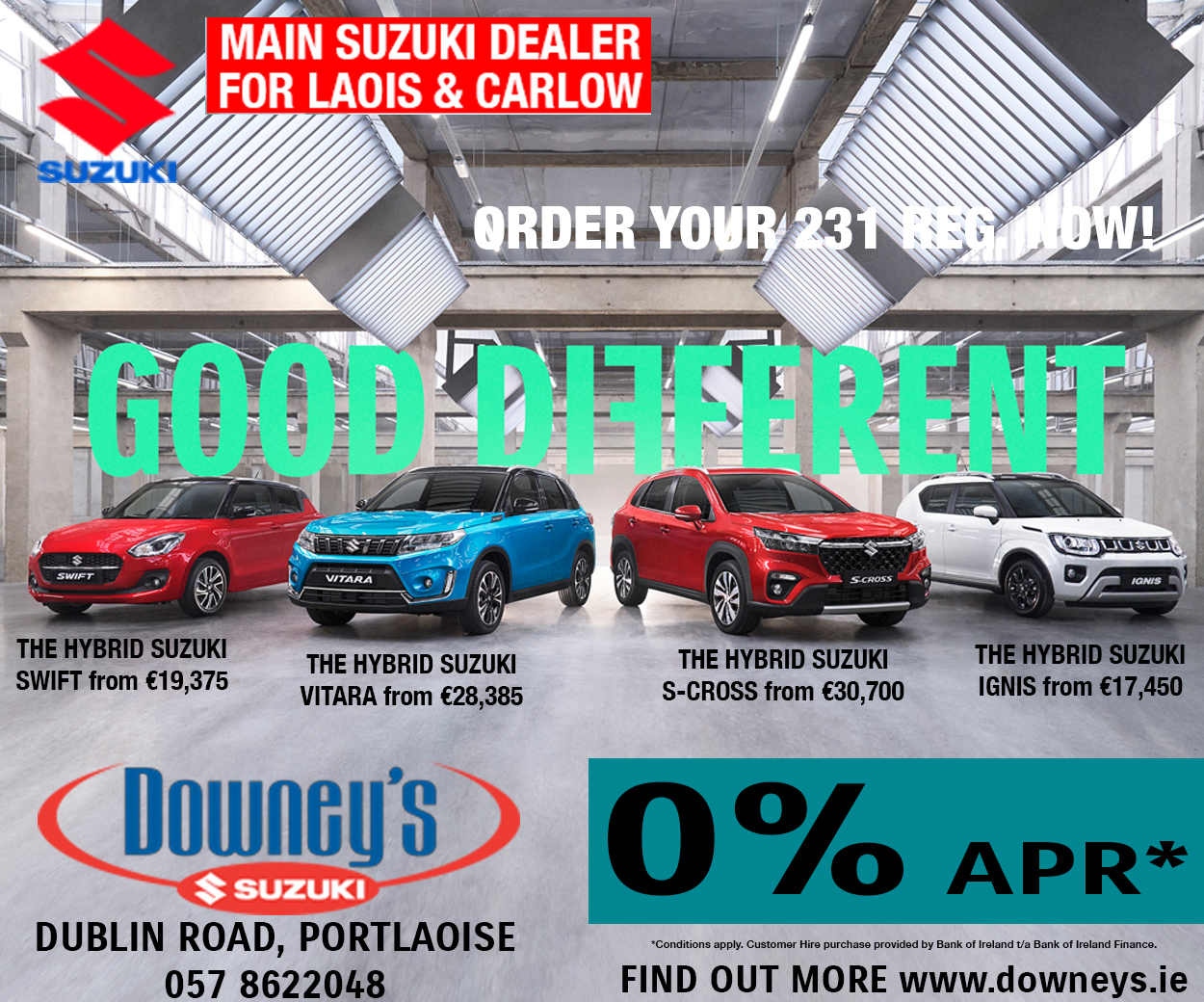 "If you like to see Donie live on FB wearing the jersey once again please donate on the link below and leave a comment."
And the forward instantly replied that he was up for the challenge and set donaters a challenge – which they have now completed.
Donie said: " Challenge accepted. I'll do a 5km run in a Barrowhouse jersey if the total donated breaks the €3,500 mark by Saturday evening."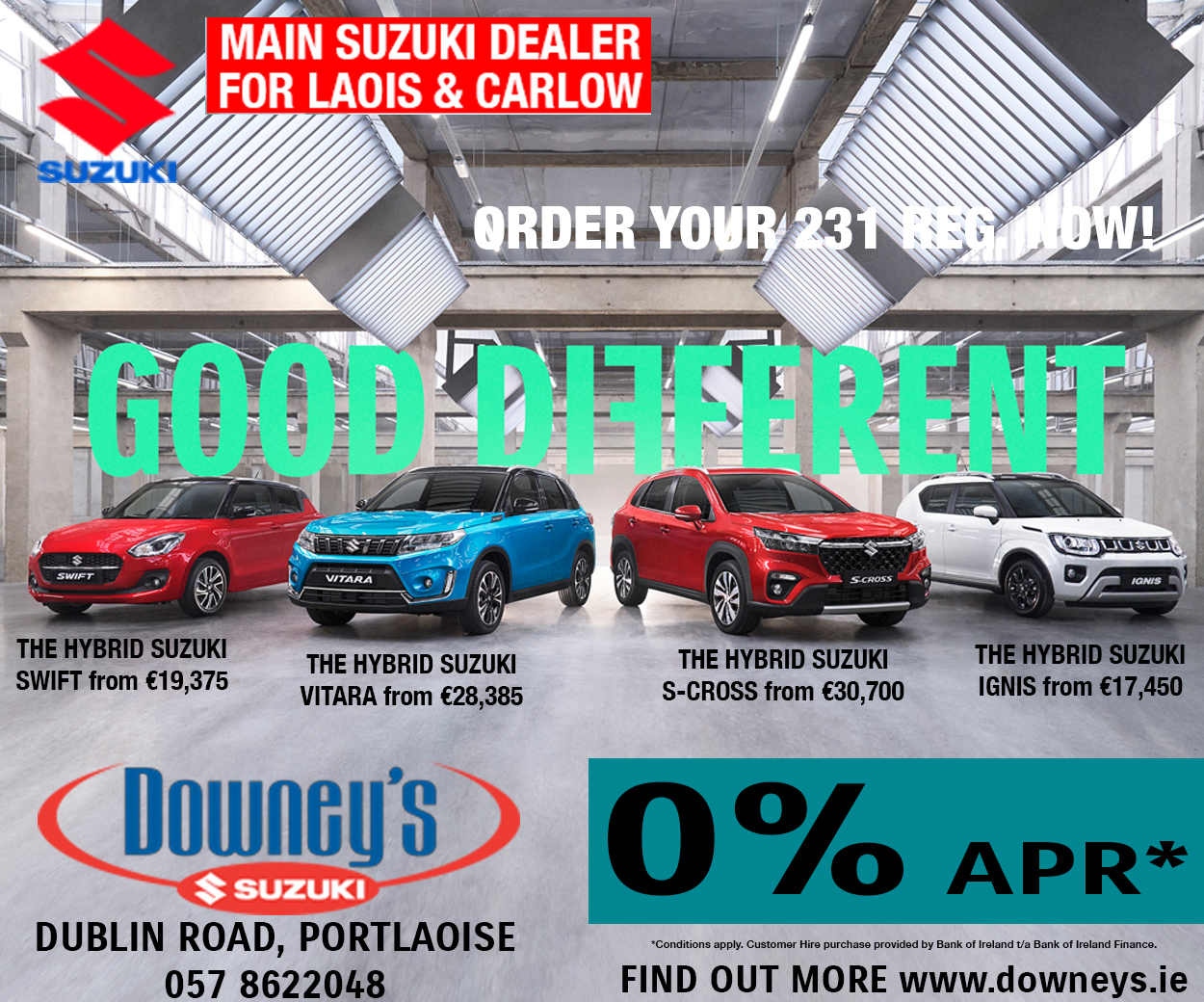 Donie will be back in a different version of black and white very soon.
---

Miller's Home and Garden to raffle lawnmower
It's peak gardening season now and Miller's Home and Garden, which is based on the Dublin Road in Portlaoise, are offering a lawnmower in their Do it for Dan fundraiser.
"As a business I'm trying to raise funds for local little boy Dan who requires medical treatment," says Patrick Miller.
"Most people are aware of this cause locally, everyone who donates to this cause on the go fund me page, no matter how big or small will be put into draw to win a beautiful new Stiga lawnmower supplied by myself.
"It's not a raffle or competition, I'm hoping to raise 1000 euro. Once it's reached I will announce winner of the lawnmower."
---
Christy's Do it for Dan Guinness World Record Challenge
This is a mad one.
A transport company has teamed up with a local tractor run in an attempt to break a world record in aid of Dan.
Ballybrittas company, Noons Transport, ran by Christy Noon is linking up with the Fisherstown Tractor Run.
On Sunday May 10, they will attempt to exceed the World Record Distance by reversing more than 64 km.
Christ explained: "Together with Fisherstown Tractor Run, we are trying to challenge the record set for 'The Longest Distance driving in Reverse in an Articulated Truck'.
"On Sunday the 10th of May, we will attempt to exceed the distance of 64km while driving in reverse.
"All of the money raised during our fundraiser will go to helping Dan and his family reach their goal to receive this life saving treatment.
"We appreciate that this is a difficult time at the moment for a lot of people with the Covid-19 pandemic at large but we want to appeal to everyone to give what you can to this great cause. No donation is too small.
CJ Sheeran lads #Dare2Bare
This is absolutely brilliant – and hilarious.
Mountrath company CJ Sheeran have come up with a very funny way to raise money for Dan Donoher.
They have hired photographer Niamh Ryan and she is taking pictures of their male staff in various stages of undress.
And the lads seem to be a big hit with more than €4,000 raised in just two days.
Managing Director Ashleigh Doyle said: "Our guys have kindly volunteered to do a #Dare2Bare photoshoot to help raise the vital funds needed for the Dan's treatment.
"True talent is about to be unLAOISed live in Mountrath. Magic Mike is in town."
Auction for Dan 
A group of Laois people have come together to launch a massive auction of sports memorabilia for Dan.
A rugby ball signed by Conor Murray, a jersey signed and worn by Liverpool's Andy Roberston, a football signed by members of Dublin's five-in-a-row side and a signed Leinster Heineken Cup winning jersey from 2011 are among the items up for auction so far.
One of the organisers, Camross' Daniel Delaney, explained how the auction will work.
He said: "We are currently in the organisation phase of the auction and are trying to spread the word through our Facebook page 'AuctionforDan'.
"We are looking for donations for our auction/raffle on an ongoing basis.
"We intend to have the auction live on our Facebook page in the next couple of weeks.
"For more information on how to get involved or help with raffle prizes big or small, every little helps contact us at auctionfordan@gmail.com or phone us on 083 0624737 or 087 0637136 or 087 9618040."
---
Glorious cake giveaway 
A Rathdowney woman who bakes amazing cakes is giving one away in aid of Do It For Dan.
Norah McGrath bakes the most incredibly creative cakes and all you have to do to be in with a chance of winning this one is donate to her fundraiser.
Norah said: "Everyone is more than aware of the funding campaign on going for little Dan.
"This is just my way of doing something to help get near the target.
"I'm giving away an 8 inch chocolate biscuit, chocolate loaded drip cake.
"To be in a chance to win this simply donate a minimum of €5, and when the target goal is reached, I'll draw a winner."
SEE ALSO – WATCH: Donohers thank the public as 'Do It For Dan' goes above €1.5 million