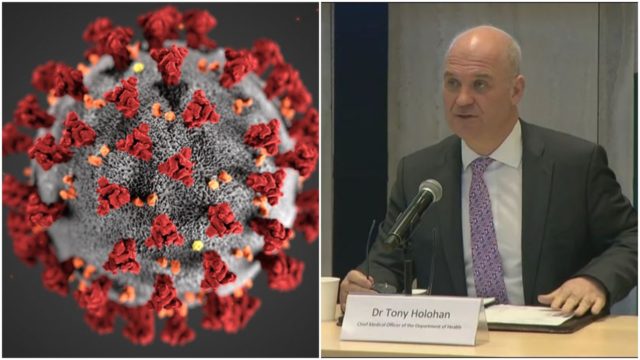 1,232 people have now died from Coronavirus in Ireland – an increase of 43 from yesterday.
It is important to note that not all of these people passed away today and that this is the number that were reported to the Department of Health today.
These people will have passed away in recent days and not just today.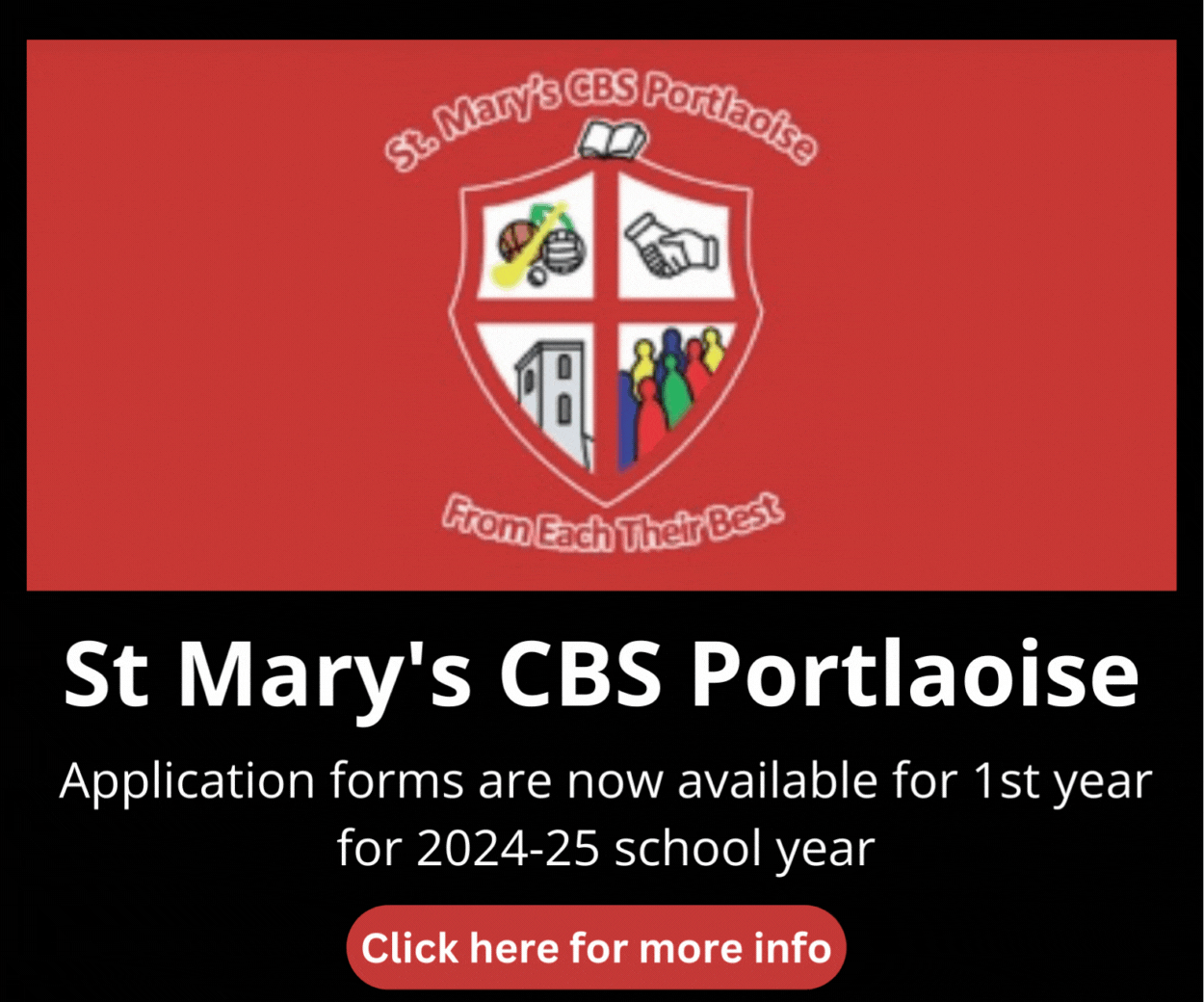 While there has been a total of 359 new cases of Coronavirus have been diagnosed in Ireland today.
This is an increase on the cases from yesterday and takes the overall total to 20,612.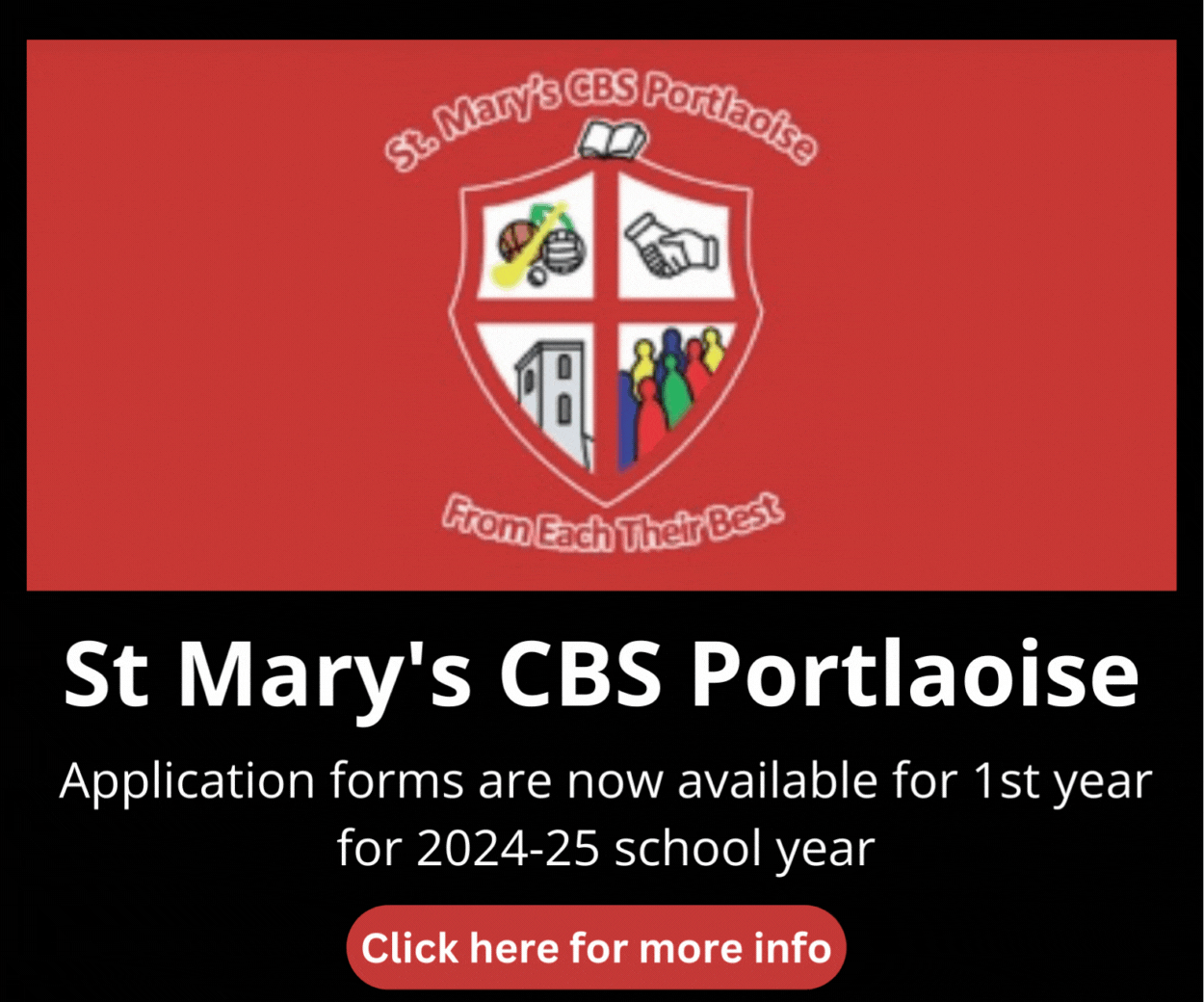 Dr. Tony Holohan, Chief Medical Officer, Department of Health, said: "The latest report of COVID-19 cases in healthcare workers reveals that 34% of cases relate to nurses, healthcare assistants amount to 24% and cases among doctors is at 7%.
"Since the pandemic began in Ireland 72 nurses, 40 healthcare assistants, 22 doctors and 45 other allied healthcare workers have been hospitalised with COVID-19."
Dr. Ronan Glynn, Deputy Chief Medical Officer, Department of Health, said: "Healthcare workers place themselves at risk everyday during this pandemic.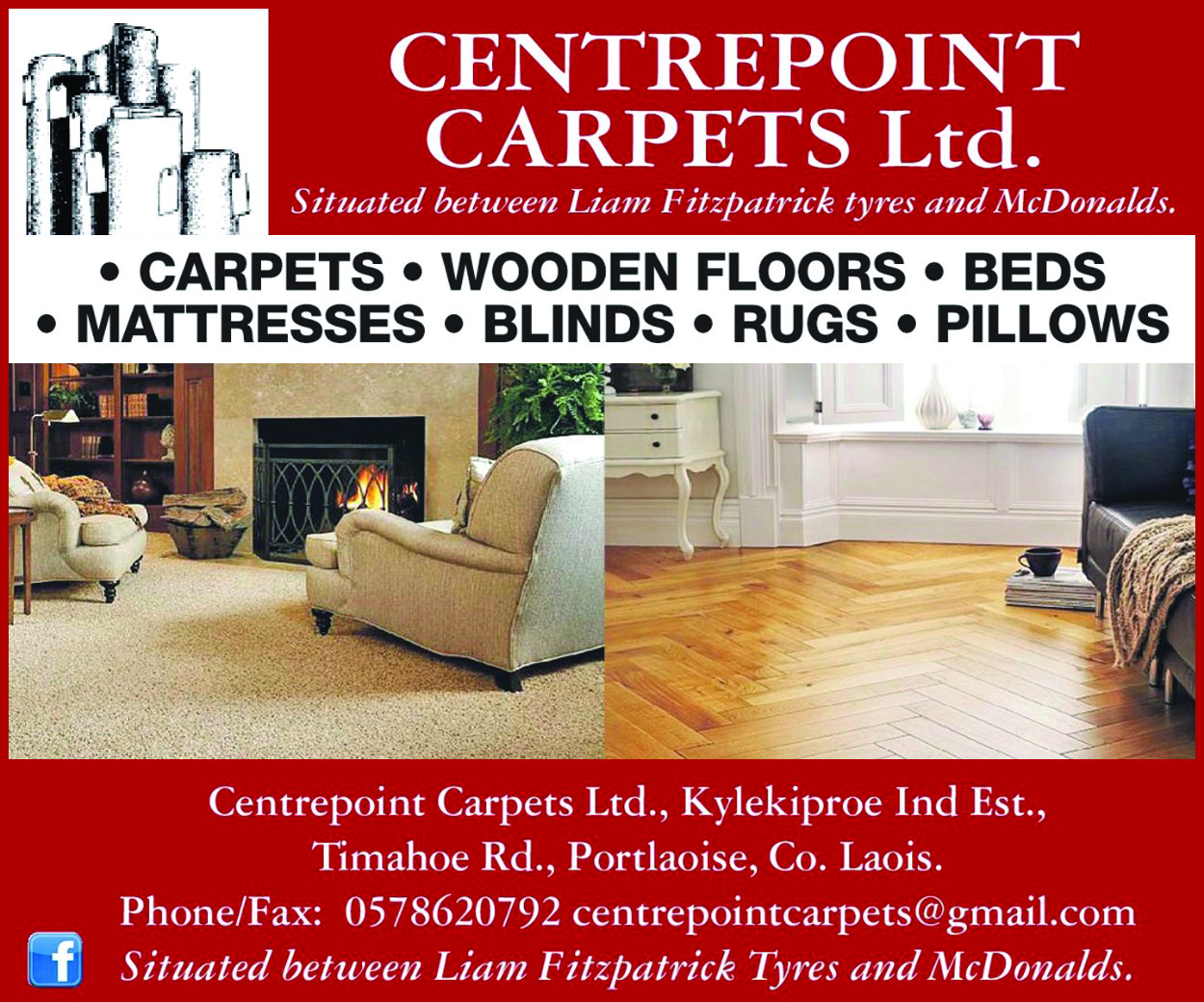 "Supporting them and doing everything possible to protect them in their work is a priority not just for NPHET and the HSE, but society at large. The willingness of people to stay home and follow public health advice has been instrumental in this effort."
Professor Philip Nolan, Chair of NPHET Irish Epidemiological Modelling Advisory Group, said: "To understand the importance of our next steps we should look back to the pattern of the epidemic at the beginning of March.
"Within 10 days we went from 50 people in ICU to 140 people in ICU. Currently, there are 106 patients in ICU. If a similar surge occurred on top of our current ICU figure, we would find it very difficult to manage the treatment of patients. This reflects the sensitivity required in relaxing restrictions."
Today's data from the HPSC, as of midnight, Tuesday 28th April (20,111 cases), reveals:
· 58% are female and 42% are male
· the median age of confirmed cases is 49 years
· 2,706 cases (13%) have been hospitalised
· Of those hospitalised, 360 cases have been admitted to ICU
· 5,684 cases are associated with healthcare workers
· Dublin has the highest number of cases at 9,967 (50% of all cases) followed by Kildare with 1,193 cases (6%) and then Cork with 1,146 cases (6%)
· Of those for whom transmission status is known: community transmission accounts for 63%, close contact accounts for 33%, travel abroad accounts for 3%
Northern Ireland, the UK and globally 
A further nine patients who had been diagnosed with Covid-19 in Northern Ireland have died, bringing the total number of deaths there to 347.
Since yesterday, an additional 73 people have also tested positive for the virus. The total number of confirmed cases there now stands at 3,536.
The UK Coronavirus death toll increased by 674 to new total of 26,711.
Britain could miss its target of carrying out 100,000 coronavirus tests a day by the end of April, Justice Minister Robert Buckland has said. 52,429 tests were carried out yesterday, the latest figures show, putting Britain on course to miss the target set by the health minister.
Italy's coronavirus lockdown expires on 4 May, when many restrictions will remain but more people are expected to head back to work, and travel within regions will be allowed under some circumstances.
Over a series of weeks, more businesses will be allowed to reopen. The nationwide quarantine began on 9 March. The opening of the airports next week will allow for testing of a screening system for coronavirus, the ministry said.
There are now a total 3,256,000 cases of Coronavirus globally. There have been more than 230,000 deaths while 1,028,000 have recovered.
Coronavirus 'not man-made'
The US intelligence community has concluded that coronavirus originated in China but was not man-made or engineered.
"The intelligence community also concurs with the wide scientific consensus that the Covid-19 virus was not man-made or genetically modified," the Office of the Director of National Intelligence said in a statement.
Taoiseach on 'road map to lifting lockdown'
The Taoiseach has said a plan is being developed to relax the current Covid-19 lockdown, but any easing of the restrictions will be done gradually. Speaking in the Dáil, Leo Varadkar said the lifting of restrictions will not mirror the way in which they were escalated.
He said he knew the lockdown was difficult and that people were feeling frustrated, cooped up and trapped but he said "we must keep doing what we're doing".
The Taoiseach says the 5 key priorities to consider in lifting restrictions are:
– Progress of the disease
– Healthcare capacity & resilience
– Testing & contact tracing capacity
– Ability to shield & care for at-risk groups
– Risk of secondary morbidity due to the restrictions themselves
Face masks and life of Coronavirus 
European Centre for Disease Control says to consider using face masks (medical or non-medical) for passengers on public transport, particularly if physical distancing cannot be guaranteed, paying attention to proper mask use and disposal.
The European Centre for Disease Control also says the virus causing COVID-19 remains stable for:
3 Hours in the Air
4 Hours on Copper
24 Hours on Cardboard
2 to 3 Days on Plastic and Stainless Steel
Antibody blood test
An antibody blood test for Covid-19, which the manufacturer Abbott claims is 99% accurate, has been certified for use by the European Union, the British Medical Journal reports today.
The test has received its CE mark, meaning that it complies with EU safety rules—detects the antibody IgG to identify whether a person has had Covid-19.
Abbott said that the test had "demonstrated specificity and sensitivity of greater than 99% 14 days or more after symptoms started." It has begun shipping thousands of tests to public health organisations throughout the UK for validation.
Impact on businesses
A survey of over 1,300 businesses across the country has found that 85% have either scaled back or closed completely as a result of the Covid-19 restrictions.
The research, carried out earlier this week by Chambers Ireland, also found that half of firms expect an immediate loss of revenue in excess of 60%, with smaller businesses affected most.
French rugby and soccer seasons 
French rugby authorities and club presidents have reached an agreement to cancel the current domestic season due to the coronavirus pandemic and concentrate on ensuring the 2020-2021 campaign starts in September.
Meanwhile, Paris St Germain are Ligue 1 champions after the season was ended today.
French FA said: "The LFP Board of Directors has decided to announce the final standings of Ligue 1 Conforama and Domino's Ligue 2 in application of the rules already adopted by the FFF for all of its championships.
"The Ligue 1 Conforama final standings are based on an average of points earned per match played.
"In case of a tied average, head to head results will be used to separate clubs.
"The Board of Directors voted unanimously to award the Ligue 1 Conforama championship to Paris Saint-Germain and the Domino's Ligue 2 championship to FC Lorient for the 2019/20 season.
"The Board of Directors has decided that two clubs will be relegated from Ligue 1 to Ligue 2 and two clubs will be promoted from Ligue 2 to Ligue 1.
"The Board of Directors will ask the General Assembly to decide upon the structure of Ligue 2 and the promotion and relegation between Ligue 2 and National (Division 3).
"The Board of Directors reiterates that the objective is to restart Ligue 1 and Ligue 2 on 22 and 23 August 2020, at the latest. The official start dates for the 2020/21 season will be finalised in agreement with the official broadcasters (Médiapro, Canal+, Free, beIN SPORTS), and in accordance with governmental decisions."
Important information 
Symptoms of Covid-19 include:
Cough
Shortness of breath
Fever
Breathing difficulties.
Further resources:
A helpline for older people who are concerned about the coronavirus has been launched by Alone. The number is 0818 222 024, and it's open Monday to Friday, 8am-8pm.
SEE ALSO – Conor Stapleton: What it's like getting a cancer diagnosis – and why staying in is so vital