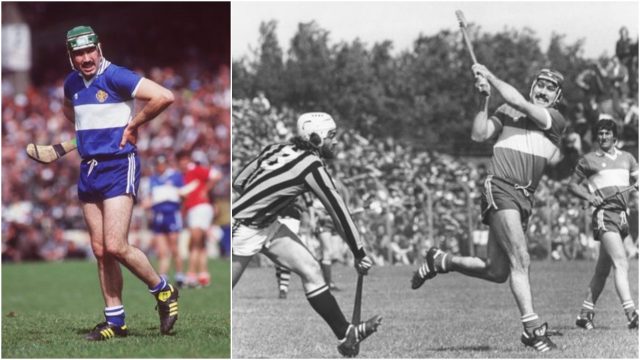 Brought to you in association with Laois Library Service
While they never quite made the breakthrough, the Laois hurlers of the 1980s were a highly-regarded team who gave supporters numerous big days out around the country.
As well as appearing in the Centenary Cup final in 1984 and the Leinster final in 1985, they also took the scalp of almost every other county in the country in league or championship.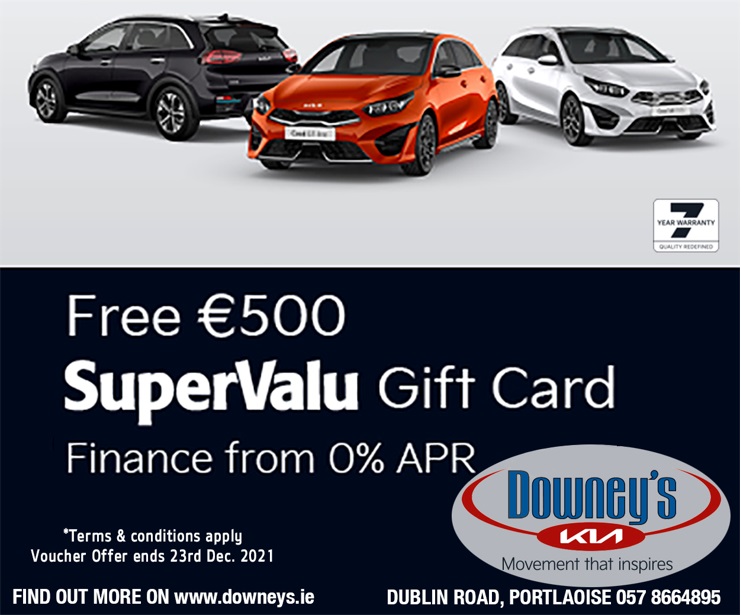 One of the standout players of that time was PJ Cuddy from Camross, the much-loved full-forward who tormented backs across his 16-year career with Laois.
In all he played 127 games for the Laois senior hurlers in all competitions and his 65 goals makes him Laois's leading goalscorer of all time, six ahead of Paddy Lalor. Overall, he is Laois's fourth highest scorer of all time, behind only James Young, Willie Hyland and David Cuddy.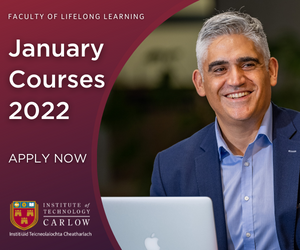 He made his debut in 1980 and played until 1996. Though success eluded him at county level, he did win two Railway Cups with Leinster in 1982 and 1988 and was a replacement All Star in both 1983 and 1984.
At club level he won 12 senior championships with his beloved Camross and two Leinster club titles, in 1976 and 1996. He also won U-21, junior and intermediate hurling medals with Camross and a junior football championship.
He is the latest former Laois player to feature in our Sporting Memories interview where he looks back on his career.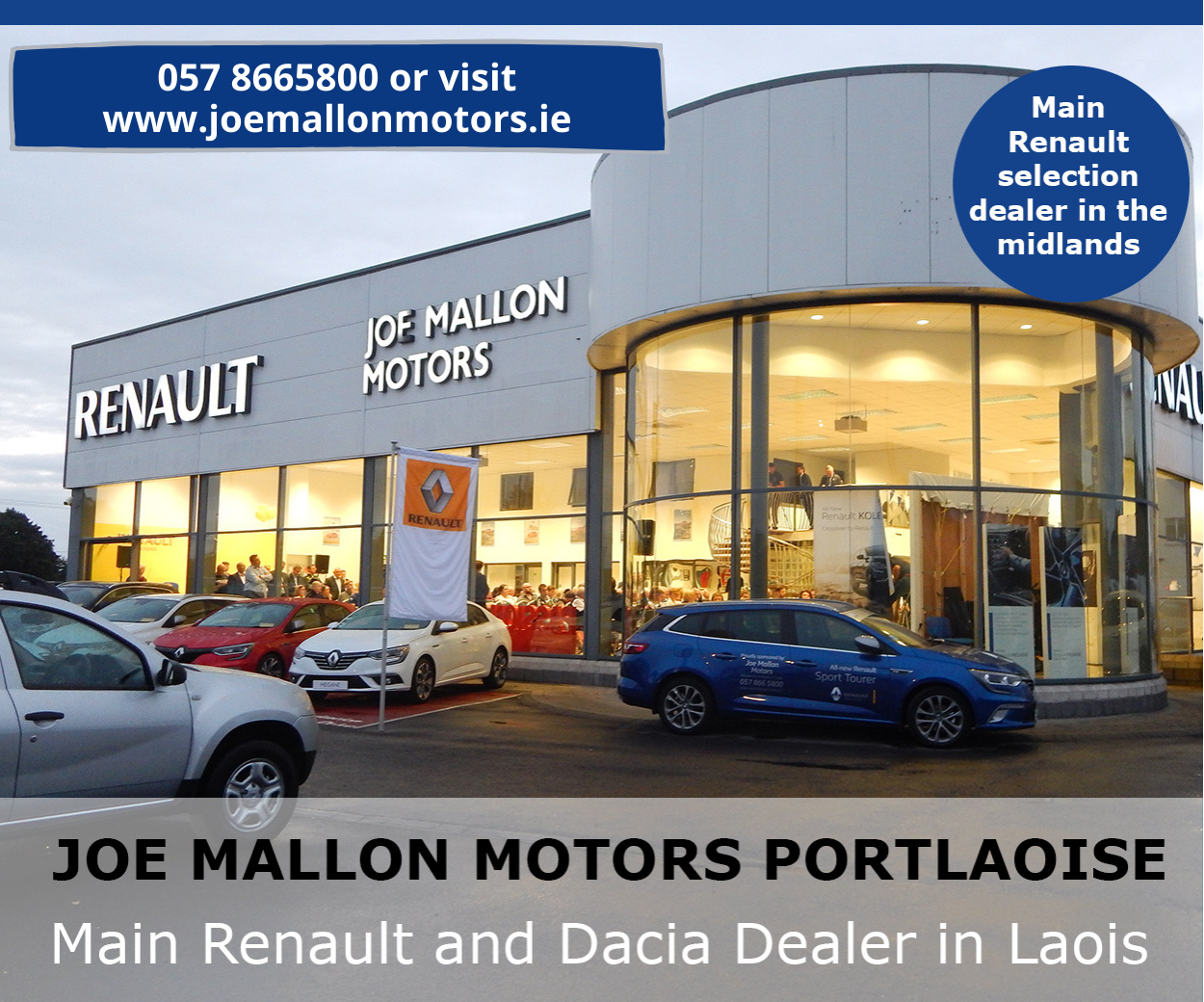 From his early days with Camross to the big days in Croke Park with Laois, what he makes of the game today – and all the highs and lows of an incredible career.
What's your earliest hurling memory?
Going to see Camross in the 1960s. I'm the youngest of a big family so was taken to all the games and to see my brothers Sean and Ger playing.
I grew up watching Camross in county finals and it got me interested in it. I can remember they were beaten in the '64 senior final and then they came back and won five-in-a-row.
Back then there wasn't many matches on the television but I can remember watching All Ireland finals. Kilkenny were in most of them and I remember Paddy Delaney as a great player at that time.
Juvenile hurling wasn't as organised then as it is now and if we had two matches a year that was about it. Fr Lar Dunphy from Cullohill was the curate in Camross and he introduced a lot of us to hurling and brought us around to matches.
He had a brother involved in the GAA in South Dublin and we used to go and play them in matches at maybe U-13 or U-14 level.
Do you remember your first game with your club?
I remember playing a Junior 'B' game to make up the numbers when I was 15 or 16 in the Slieve Bloom tournament in Mountrath.
Paddy Dowling was over the team and he asked if I had my stuff with me to play. But I goot boots and togs and that was the start of my career really.
I was brought on to the Camross senior panel for the county final in 1976 but my first match for the seniors was in the Brady Cup against Clonad. The Brady Cup was played later in the year then.
I was put in midfield then with Paddy Dowling for the first round of the Leinster championship against Kilmacud Crokes.
Who were the main influences on your career?
Fr Lar Dunphy was a big influence on us all in Camross and then going to see Sean and Ger as well.
Jimmy Lyons and Fint Lalor were the two trainers over most of the Camross teams and Georgie Leahy when he came on the scene with Laois had a big influence on me too.
What players did you look up to growing up?
Obviously Sean and Ger and then Paddy Dowling as well. When I started off playing senior I was midfield with Paddy and he looked after me well.
Pierce Dooley was another player I admired with Camross too. He moved to Cork and won a championship down there but I have a memory of him that stands out. Camross were playing Clonad in Mountrath and he taking the ball off a lad and going down the field to get a score.
Did you play other sports growing up?
We didn't have too much time for anything other than hurling in Camross but we played a bit of football and I actually won a junior football championship.
The football was really just for a bit of a mess and it only came out in the dark nights. But we won a junior football championship fairly comfortably.
Do you remember your first time seeing Laois play?
There wasn't as many games as there is now and I think the first time I can remember seeing Laois play was against Galway in Abbeyleix in the late 70s.
Do you remember your first and last time playing with Laois?
At senior level I was a sub for the 1980 championship when we played Offaly in Portlaoise.
There was a panel picked for the 1980 league and there was 35 players on it and I wasn't on it. What happened then, probably typical Laois, was that eight or nine lads didn't go so I was asked in then.
I came on as a sub at half time against Clare in December 1980 in a league game in Division 2 and I started then in games against Antrim and Dublin and we beat Tipp in the league quarter-final which was one of the better days playing with Laois.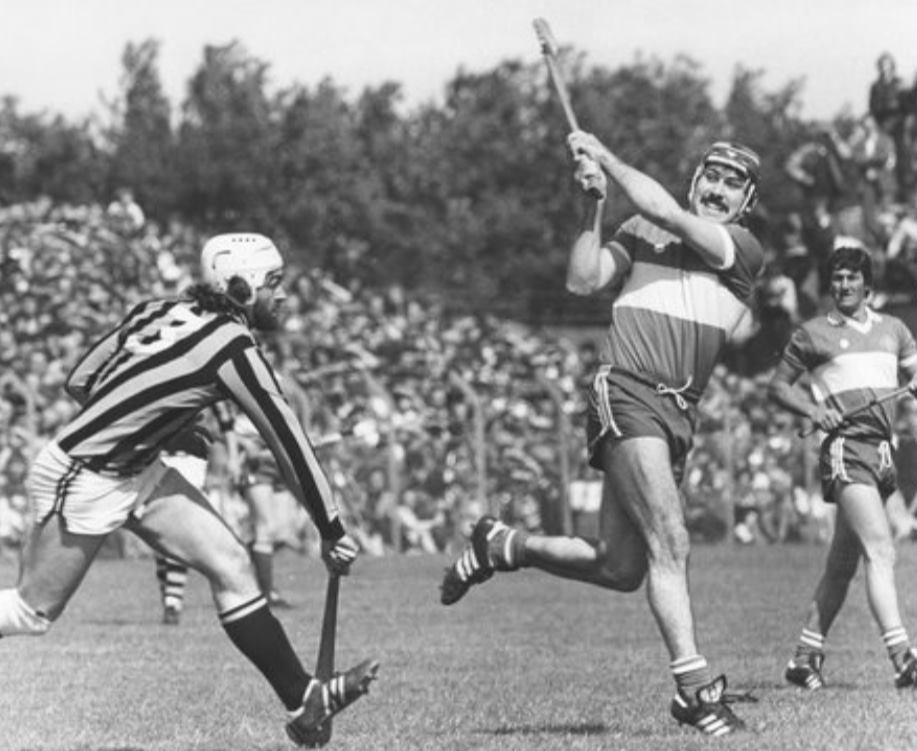 If all those fellas ahead of me had to commit, I probably wouldn't have been brought in. But things worked out well for me.
I hadn't done much physical training and when I did start with Laois it benefitted with me. I lost a lot of weight.
The other thing, Georgie put me in full-forward and I had never played full-forward even with the club. It was always midfield or in the half-back line or half-forward line.
But I was one of the bigger lads and I was good to win ball and I'd head straight for goals. I got fitter and confidence breeds confidence and things started to go well for me at full-forward.
My last day in a Laois jersey was a bad, bad day. It was in 1996 against Offaly in Croke Park. Babs Keating had come in and everyone was enjoying it and there was a great buzz.
Offaly knew there was a buzz about us and they were up looking at us in practice matches and everything. I enjoyed it with Babs but I should have been retired long before that. My best days were behind me.
Offaly gave us a bad beating in Croke Park and that was my last time playing with Laois.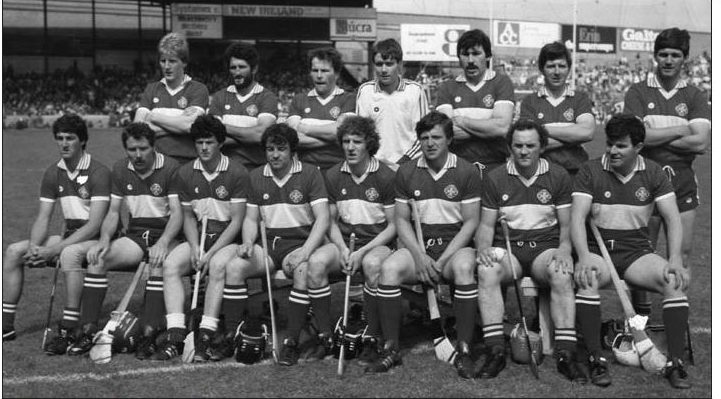 What's your memories of the 1976 campaign with Camross?
I was only 18 and it probably passed over me a bit. It was my first year coming on to the team. But we beat Kilmacud Crokes in the first round and then St Ryanagh's of Offaly, when I was marking Pad Joe Whelehan. They had been All Ireland champions only a couple of years earlier.
We beat James Stephens in the final in Carlow and they were the All Ireland champions at the time and had six of seven of the Kilkenny team – Joe Hennessy, Chunky O'Brien, Brian Cody, Mick Crotty, Tom McCormack.
We went up and played Ballycran up in Down in the All Ireland semi-final and that was a huge deal. The Troubles were in the North but I can remember we stayed out and I don't know how many busses went from Camross up to it. We'd a big following that day.
We lost to Glen Rovers of Cork in the All Ireland final in Thurles. They were much better than us unfortunately but Frank Keenan had a goal disallowed in the first half which might have made a difference.
We were training for the All Ireland club that time under lights of cars and flash lamps and I can remember Sadie Delaney giving us soup and sandwiches in the hall in Camross.
And what's your memories of the 1980s hurling with Laois?
That was just a brilliant time, absolutely brilliant. We took some great scalps – Tipperary, Kilkenny. The league quarter-final when we were nine points down against Tipp. The huge crowd in Borris-in-Ossory when we beat Cork in the league.
We took them all in the Centenary year – Kilkenny, Limerick, Galway. We got a run going, got some great scores and late winning points.
Cork gave us a beating in the final and then we had to play Kilkenny in the first round of the championship the week after. They got two goals in the first five minutes and we couldn't close the gap.
But we had a fierce following at the time. Everyone was behind us and Laois teams never had hype like it.
I remember us beating Wexford in the Leinster semi-final in '85 but Offaly were always our bogey team.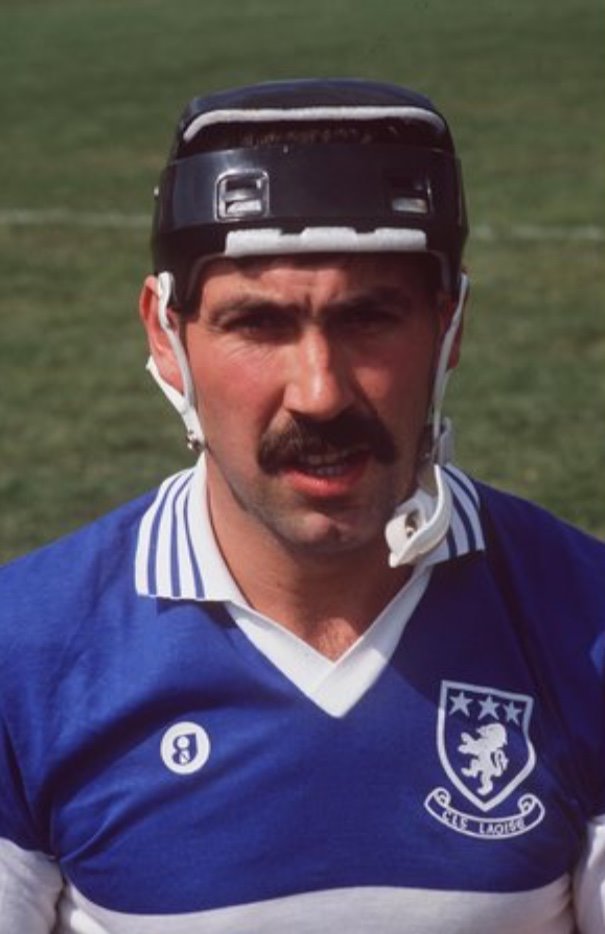 We were probably lacking a few players. We had nobody really to come in and change a game. We were a bit naive too. When Offaly scored the goal through the side netting in the game in '81 we didn't kick up enough of a fuss about it.
And late in that game, I can still see John Delaney coming up the field with the ball. The ref was probably trying to keep it a draw and he gave a free against him. But Paddy Kirwan drove the free over the bar from his own half.
We didn't get any much luck. '81 was the side netting against Offaly, we drew with them in '82 when they were All Ireland champions and lost the replay, in 1983 then we got a real kick in the teeth when Dublin beat us in Kilkenny. I think we thought it was just a matter of showing up.
The Centenary run in 1984 and losing the first round to Kilkenny and then losing the Leinster final to Offaly in 1985.
Maybe we weren't experienced enough but Offaly and Kilkenny were going on to win All Irelands those years. We weren't far off.
With Camross, what is your greatest memory?
Probably 1985 when I was captain. We had been beaten in the previous couple of years and Portlaoise had won four-in-a-row. Being captain when we won it back again was special.
1990 was special too because I was player-manager. It was the year after the famous row against Portlaoise (in the replayed 1989 final) and I think we had only seven of that team. There was suspensions and injuries so that was a special win too.
Mick Cuddy is worth mentioning here – he was over in England that year and used to travel over and back and wouldn't even take a penny in expenses.
Winning Leinster in 1996 was a special memory too. I was 38 at the time and wasn't expecting that we'd be winning Leinster. We'd been beaten by Castletown in 1995.
As well as that we'd been beaten in three Leinster finals since the 1976 final (by Crumlin in 1980, Rathnure in 1986 and Glenmore in 1990) but we beat Rathnure in the semi-final and then O'Toole's of Dublin in the final. They were the out and out favourites.
That was one of the best days and for the likes of Joe Doran and myself at our stage we didn't think we'd have another day like that. I think I appreciated that more than I did in 1976.
Athenry hammered us in the All Ireland semi-final after. A lot of fellas got sick before that game with the flu, including myself, but they were a very good team.
I played senior up until '98 and then won intermediate and junior championships. I actually came on for the Junior 'C' team when I was 50.
What was the best game you ever played yourself?
I suppose you often might play well and not score much and people won't remember it. You're always remembered for the scores you get.
Beating Galway in the Centenary in 1984 when I scored 3-1 on Conor Hayes was a good game alright and beating Kilkenny in 1996 when Babs was over us. I was past my best but that was a great win.
Beating Tipp in '81 in the league quarter-final when I scored 1-1 or 1-2 was a good day too. We were nine points down at half time and I think there was some Laois people who went home at half time! 
What was the low point of your career?
Without a doubt missing the 1978 Leinster U-21 final through suspension.
We beat Kilkenny in the semi-final and I got sent off in a club game against Ballinakill. It was the first and last time in my career that I got sent off. I got a two-week suspension and I missed the Leinster final.
There was a few tears about that and it's one to forget. Offaly beat us in the Leinster final and they had a lot of players coming that would win senior All Irelands in the next couple of years. 
If you could go back and do things differently, what would you do?
The Leinster final in 1985. Things got out of hand – and there was too much hype altogether.
Thinking back now we probably lost focus. There was jersey and t-shirts coming out, there was big media interest and there were big crowds even to come look at us training.
Maybe it wouldn't have made a difference but I think we should have been able to keep a lid on it better.
But we weren't experienced enough. Nobody had been in that situation before. And it just didn't click for us on the day.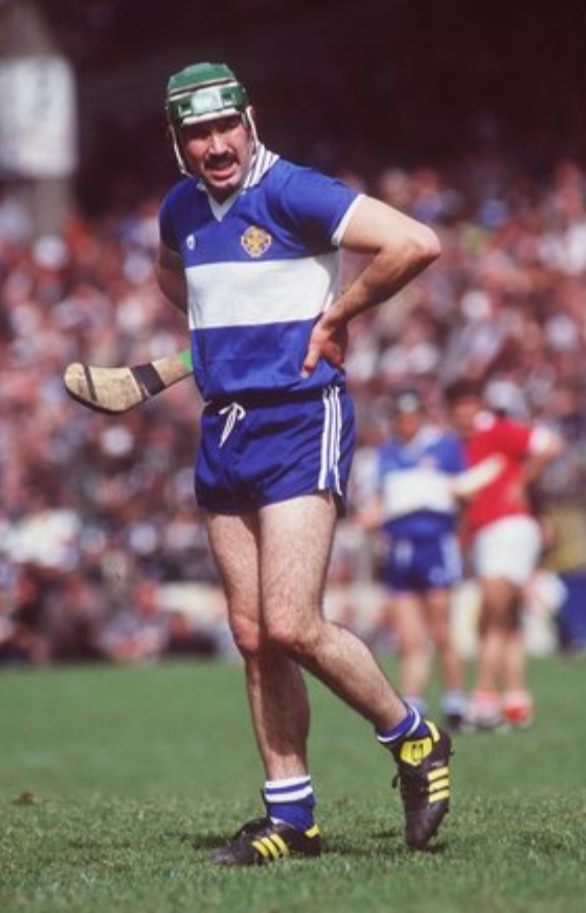 Who were the best players you played with and against?
For Camross, Joe Dollard would have to be up there. Tommy Delaney was a very tight back too. Martin Cuddy was a great player and you had Fint Lalor and John Carroll too. John was a brilliant goalkeeper in his day.
With Laois, John Taylor, John Bohane and Zoom (Pat Critchley) and I'd have to have a special word for Maggie (Michael Walsh). He never won a whole lot in his career unfortunately but he was one of the most dedicated players I ever came across.
From other counties some of the best I played against were DJ Carey, Eugene Coughlan, Brian Cody, Conor Hayes, Ger Loughnane and Martin Storey.
What's your view of hurling at the moment?
It's a lot more skilful now but I'd hate to be playing in the full-forward line. You could nearly bring your flask with you and sit down and have a cup of tea!
It's all about possession – sideways, backwards, every way except forward. If you're in the full-forward line now you might only get three or four balls in the whole game and you'd be getting the finger wagged at you to take you off.
Maybe the sweeper coming in to it has changed it. There's a lot of faster and smaller players now too – the likes of me might struggle in today's game.
The other thing is the yellow cards. Referees are giving them out too easily and lads can get sent off then for a second mistake. I'd take the cards out of it altogether.
It has to be harder to make the committment now too. It's not the same as it used to be.
When we were playing it was about being fresh for the match. Now they seem to be having meetings for the sake of meetings.
They're expected to be out four and five nights a week and that's not easy for lads with work and family commitments.
SEE ALSO – Check out our Sporting Memories series of interviews here that features the likes of John O'Sullivan, Willie Hyland, Fergal Byron, Chris Conway and John Costello