There was just 42 residential properties recorded as sold in Laois in April according to the figures on the Property Price Register.
In what was the first full month since the Coronavirus restrictions were introduced, the 42 sales recorded in the month compared to 70 in April 2019.
There have been 207 sales recorded in the first four months of this year compared to 248 in the first four months of last year.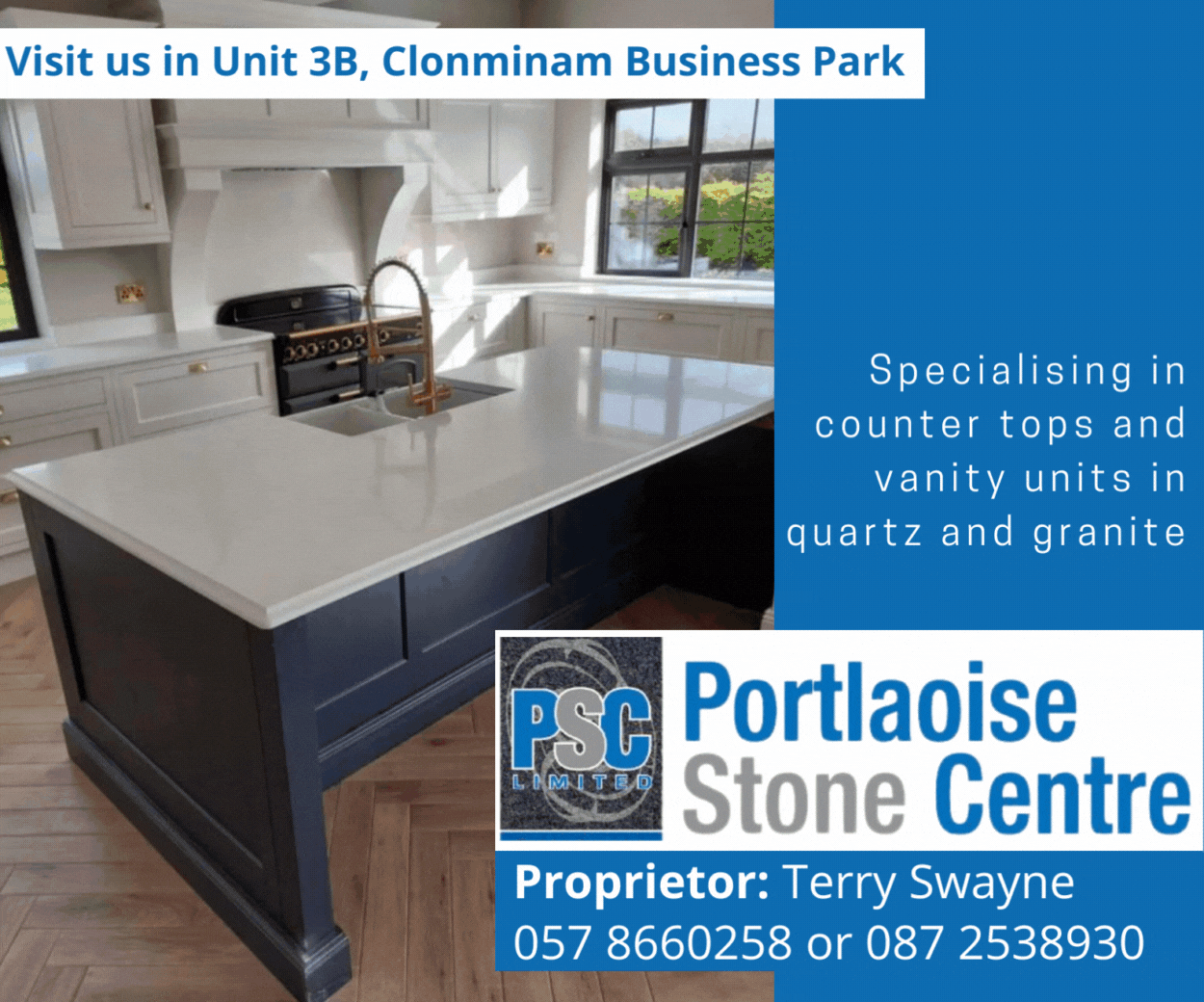 There are can be some slight anomolies in the Property Price Register but it is still seen as one of the main guages of residential property activity.
The price listed is exclusive of VAT for new builds that are sold while if there is land also sold with the house, the overall sale price that is recorded is reduced to exclude a portion of the land.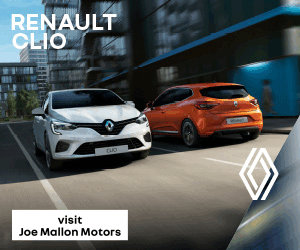 In addition, some of the sales can be a couple of months behind in being recorded.
The sales of a house at Drishane, Meelick, outside Portlaoise for €425,000 makes it the second most expensive sale recorded in 2020 and just the fourth to break the €400,000 mark.
A house in Ballylinan sold for €350,000 while one in Rathmiles outside Portarlington sold for €300,000.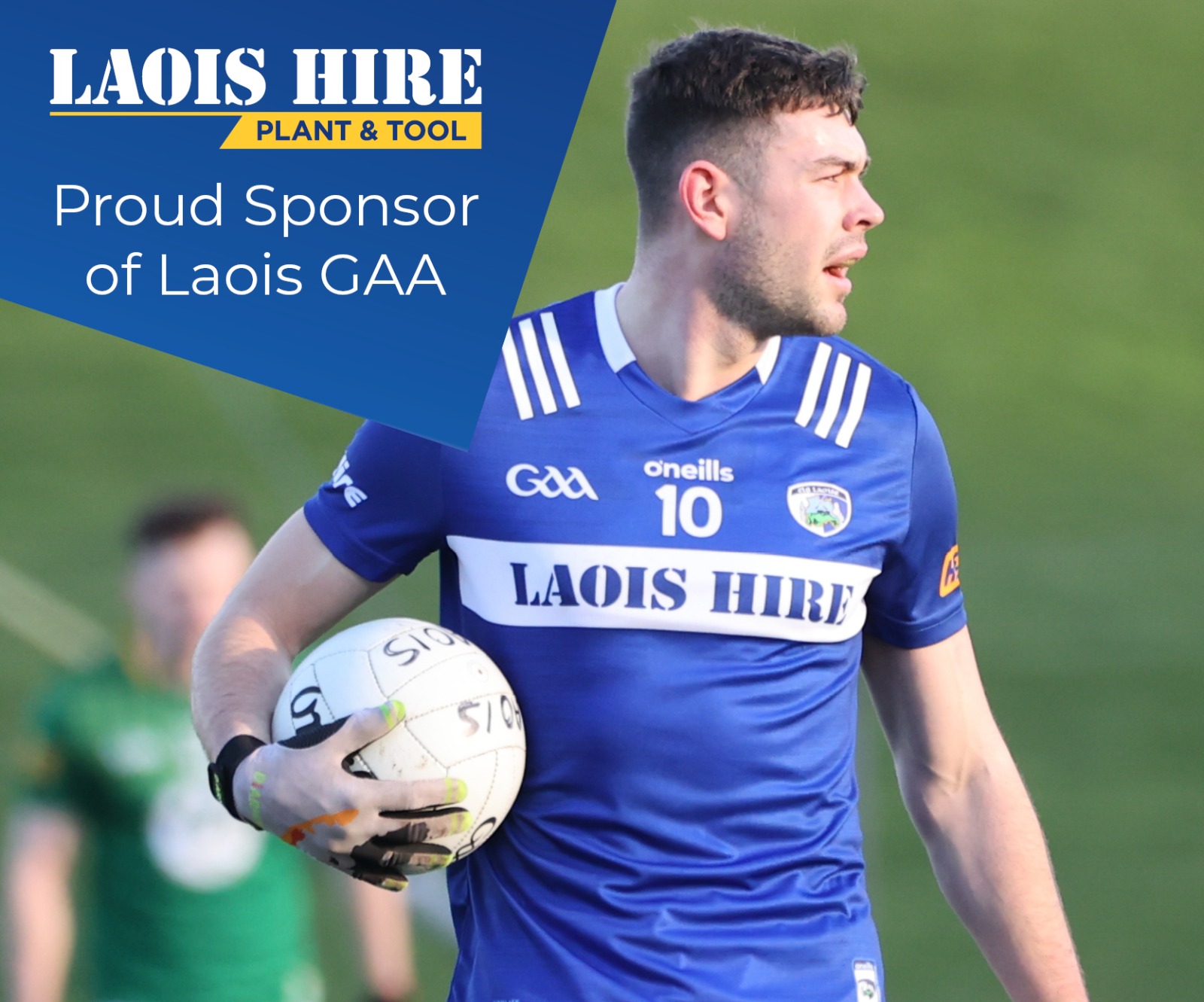 There were a number of properties sold in the Bellingham estate in Portlaoise for between €181,000 and just under €225,000.
The cheapest house to sell in Laois in the month was a property in Mountrath for €55,000.
The drop in sales in Laois compares similarly to other local counties with 32 sales in Offaly in April compared to 51 last year, 19 in Carlow compared to 52 last year and 27 in Kilkenny compared to 80 last year.
You can check out the full list of the 42 recorded sales in Laois below.
€425,000 – Drishane, Meelick, Portlaoise – 21/04/2020
€350,000 – The Laurels, Bog Road, Ballylinan – 14/04/2020
€300,000 – Church Road, Rathmiles, Portarlington – 23/04/2020
€265,000 – 25 Kylebrook, Abbeyleix Road, Portlaoise – 14/04/2020
€224,670 – 27 Cilleithne Gardens, Bellingham, Portlaoise – 22/04/2020
€208,000 – 17 The Orchard, Main Street, Stradbally – 28/04/2020
€193,833 – 246 Maryborough Village, Mountrath Road, Portlaoise – 08/04/2020
€193,832.60 – 1 Clondarrig Court, Bellingham, Portlaoise – 24/04/2020
€191,000 – 16 Castle Drive, Kilminchy, Portlaoise – 01/04/2020
€189,427 – 251 Maryborough Village, Portlaoise – 01/04/2020
€186,500 – 84 The Village, Ballylinan – 21/04/2020
€185,000 – 6 Ashgrove, Mountmellick – 15/04/2020
€185,000 – 19 Cilleithne Gardens, Bellingham, Portlaoise – 07/04/2020
€183,260 – 3 Cilleithne Gardens, Bellingham, Portlaoise – 23/04/2020
€180,616.88 – 11 Brescula Close, Bellingham, Portlaoise – 17/04/2020
€181,000 – 13 Cilleithne Gardens, Bellingham, Portlaoise – 07/04/2020
€181,000 – 14 Cilleithne Gardens, Bellingham, Portlaoise – 07/04/2020
€181,000 – 15 Cilleithne Gardens, Bellingham, Portlaoise – 07/04/2020
€181,000 – 17 Cilleithne Gardens, Bellingham, Portlaoise – 07/04/2020
€180,000 – 34 The Pines, Forest Park, Portlaoise – 27/04/2020
€175,330 – 7 Glenall, Borris-in-Ossory – 16/04/2020
€170,000 – 28 Glenbrook, Ballyroan – 20/04/2020
€168,000 – Priests Residence, Portlaoise Road, Mountrath – 28/04/2020
€165,000 – 35 Oakley Crescent, Graiguecullen – 17/04/2020
€162,000 – 25 Triog Manor, Portlaoise – 17/04/2020
€160,000 – 22 Heather Lane, Esker Hills, Portlaoise – 30/04/2020
€151,000 – 28 Silverbrook, Mountmellick – 16/04/2020
€145,374.44 – 32 Clondarrig Court, Bellingham, Portlaoise – 03/04/2020
€145,000 – 85 Rush Hall, Mountrath – 20/04/2020
€140,000 – 17 Ashbrook Gardens, Mountrath Road, Portlaoise – 24/04/2020
€139,000 – 55 Railway Mews, Portarlington -01/04/2020
€138,000 – 150 St Brigid's Place, Portlaoise – 30/04/2020
€136,000 – 8 Higgins Park, Fairgreen, Mountmellick Road, Portlaoise – 23/04/2020
€131,000 – 9 Corrig Lodge, Portarlington – 28/04/2020
€130,000 – Shanavaughy, Ballacolla – 24/04/2020
€125,000 – 19 Lakeglen, Portlaoise – 16/04/2020
€90,000 – 37 Harbour Street, Mountmellick – 07/04/2020
€90,000 – Avolly, Mountmellick – 24/04/2020
€80,000 – 5 Oldmill, Portlaoise – 14/04/2020
€85,000 – New Row, Abbeyleix – 24/04/2020
€68,000 – Kellystown, Wolfhill – 02/04/2020
€55,000 – Patrick Street, Mountrath – 28/04/2020
SEE ALSO – Property sales drop in March as effect of Coronavirus begins to show