A total of 50 residential properties changed hands in Laois in the month of March – a drop of almost 30% on the same month in 2019.
With the Coronavirus restrictions announced in the middle of March, the market understandably slowed down though the figures recorded on the Property Price Register could have been for previous months.
However, the figures do show that there were 50 properties recorded as sold in Laois in March, compared to 70 in 2019 and to 61 sold in February of this year.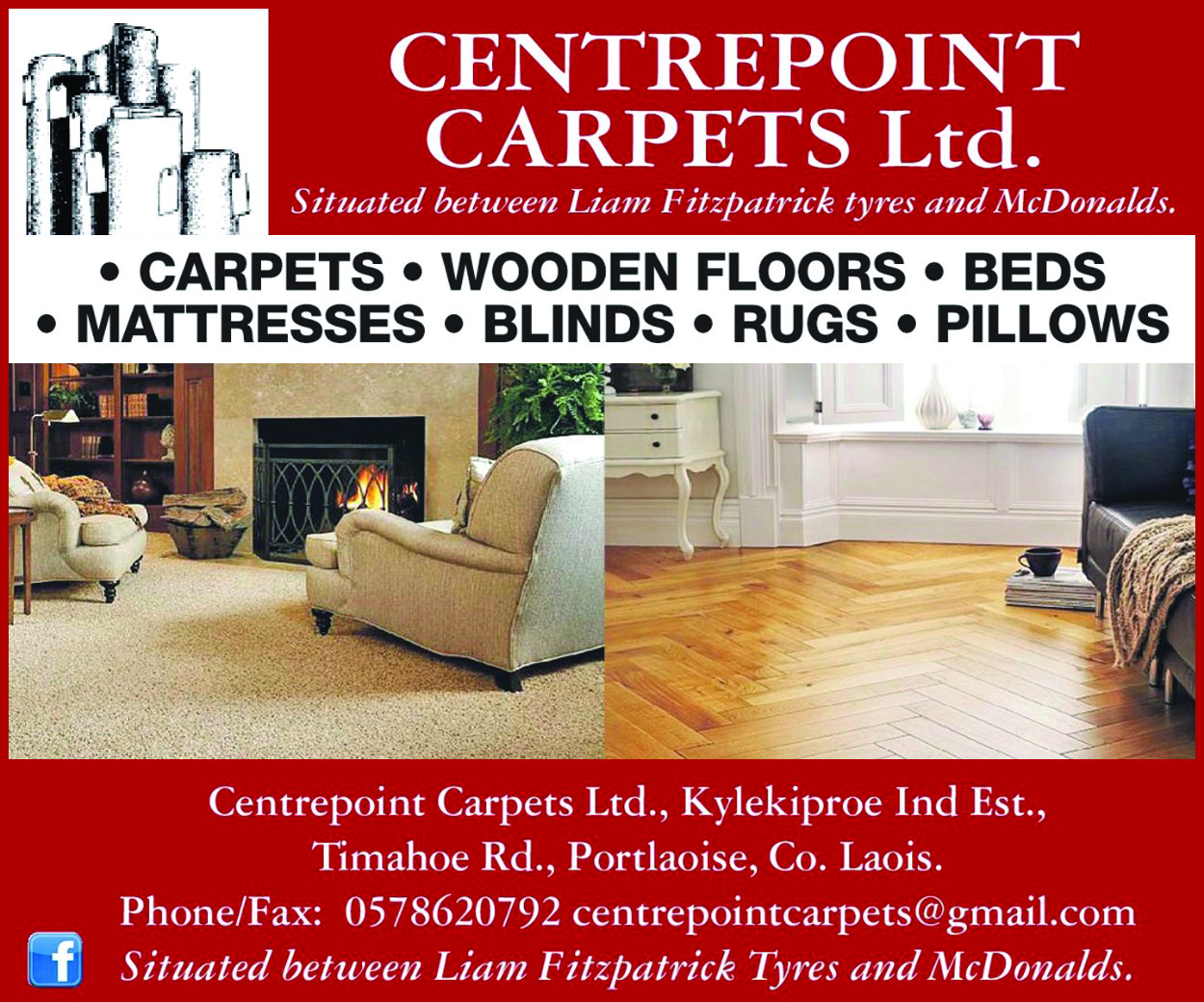 For the three months to date this year, there have been 165 residential property sales compared to 178 in the same period on 2019.
However, the 165 houses sold in the the first three months of this year is higher than 2018, 2017 or 2016.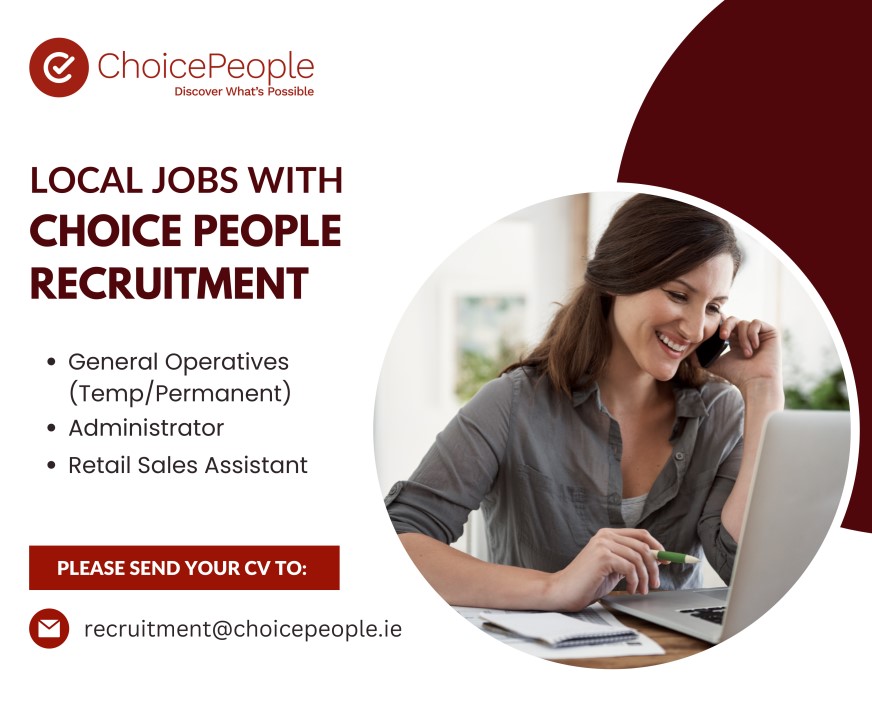 Kylemore House in Barrowhouse on the Laois-Kildare border was the most expensive property sold at almost €342,000 while there was two properties in the popular De Vesci Hill in Abbeyleix sold for €320,000.
Two houses in Graiguecullen were next with a home un the Dun Measc estate on the Dublin Road in Portlaoise at €250,000 the most valuable house sold in the county town.
At the opposite end of the market, a property in O'Moore Place in Portlaoise sold for €70,000.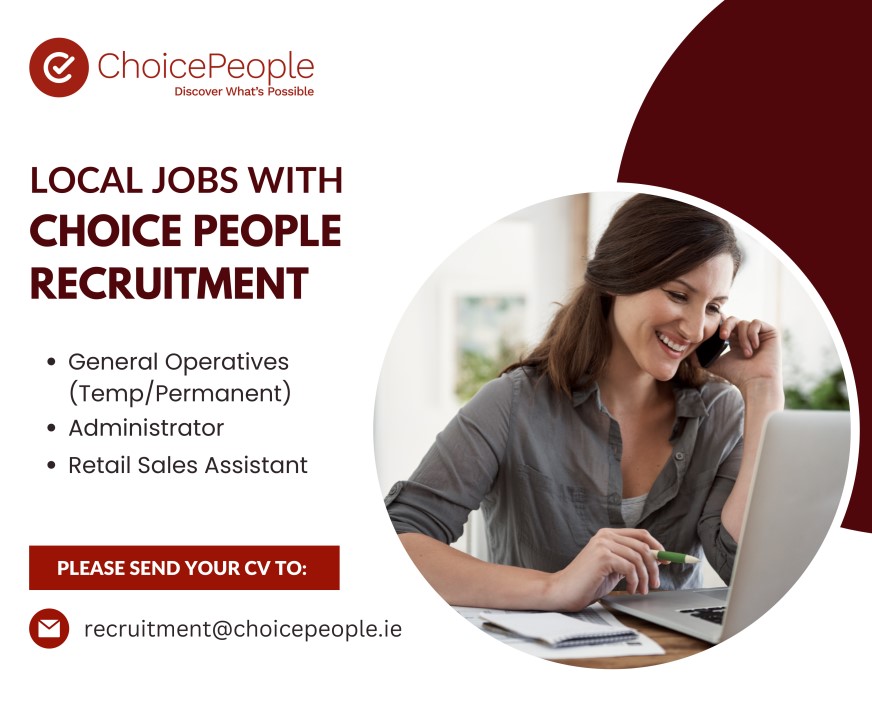 Though there can be some anomalies in the Property Price Register, it is one of the most reliable gauges of activity in the property market.
Prices listed are exclusive of VAT in the case of new builds while properties that are sold with land will have the full sale price recorded just to take account of the price of the house.
We have listed the full list of 50 properties that were recorded as sold in Laois in March 2020 below.
€341,721 – Kylemore House, Barrowhouse – 20/03/2020
€320,000 – 16 De Vesci Hill, Abbeyleix – 11/03/2020
€320,000 – 6 De Vesci Hill, Abbeyleix – 16/03/2020
€315,000 – San Giovanni, Killeshin Road, Graiguecullen – 11/03/2020
€280,000 – 5 Fruithill Court, Graiguecullen – 11/03/2020
€250,000 – 37 Dun Masc, Dublin Road, Portlaoise – 27/03/2020
€250,000 – Mountoliver, Rathdowney – 25/03/2020
€235,000 – 35 Barrowvale, Graiguecullen – 19/03/2020
€233,480 – The Green, Mount Stewart, Stradbally Road, Portlaoise – 25/03/2020
€213,000 – Knockmoyle House, Crosneen, Carlow – 06/03/2020
€210,000 – Glenside, Portlaoise – 16/03/2020
€210,000 – 13 Rossdarragh Hill, Rathevan, Portlaoise – 27/03/2020
€206,735 – 13 Rathillion, Killeshin – 05/02/2020
€205,000 – 7 Glenbarrow, Ballyfin Road, Portlaoise – 10/03/2020
€205,000 – 22 The Elms, Forest Park, Portlaoise – 30/03/2020
€196,035 – 56 Cross of Newtown, Ballyroan – 18/03/2020
€190,000 – 309 Maryborough Village, Mountrath Road, Portlaoise – 11/03/2020
€181,000 – 2 Cloghane, Errill – 12/03/2020
€180,616.74 – 273 Bellingham, Portlaoise – 31/03/2020
€180,000 – 47 Glenkeen Park, Fairgreen, Portlaoise – 18/03/2020
€175,000 – 7 Rossvale, Mountmellick Road, Portlaoise – 31/03/2020
€173,616 – 32 Clonroosk Abbey, Portlaoise – 13/02/2020
€170,000 – 50 De Vesci Court, Fairgreen, Portlaoise – 05/03/2020
€164,500 – 68 Crosby Avenue, Fairgreen Village, Portlaoise – 06/03/2020
€162,835 – 78 Rossvale, Portlaoise – 20/03/2020
€162,000 – Arles, Ballickmoyler – 11/03/2020
€161,101 – 24 Abbey Court, Abbeyleix Road, Portlaoise – 23/03/2020
€160,000 – 34A Stradbrook, Portlaoise – 27/03/2020
€160,000 – Killeshin, Carlow – 10/03/2020
€150,000 – 23 Rathevan Close, Portlaoise – 20/03/2020
€137,000 – 29 Higgins Park, Portlaoise – 03/03/2020
€135,000 – 1 Crosskeys Court, Doonane, Crettyard – 02/03/2020
€134,000 – 4 Cloghane, Errill – 12/03/2020
€132,500 – 70 The Green, Kilminchy, Portlaoise – 18/03/2020
€130,000 – 10 Balladine Heights, Abbeyleix – 16/03/2020
€130,000 – Monavea, Crettyard – 19/03/2020
€127,067  – 424 The Sycamores, Portarlington – 24/03/2020
€120,000 – 72 Riverside, Portarlington – 02/03/2020
€116,000 – Thomas Court, Mountrath – 13/03/2020
€116,000 – 27 Higgins Park, Portlaoise – 19/03/2020
€110,000 – 28 Higgins Park, Portlaoise – 30/03/2020
€107,500 – 18 Lakeglen, Portlaoise – 20/03/2020
€102,000 – 171 Crann Nua, Portarlington – 23/03/2020
€102,000 – 168 Crann Nua, Portarlington – 23/03/202
€100,000 – 6 Harbour Street, Mountmellick – 23/03/2020
€100,000 – Church Street, Borris-in-Ossory – 26/03/2020
€95,000 – 51 The Oaks, Kilnacourt Woods, Portarlington 24/03/2020
€92,000 – Rossadown, Mountrath – 20/03/2020
€80,652 – 30 Lawlor Way, Fairgreen, Portlaoise – 18/03/2020
€77,000 – 70 O'Moore Place, Mountmellick Road, Portlaoise – 27/03/2020
SEE ALSO – 61 homes sell in Laois in February – here is the full list