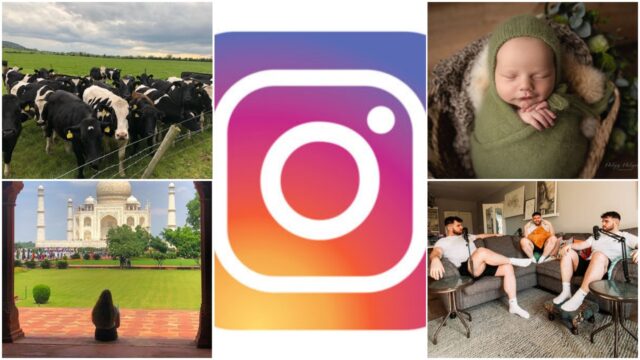 After a one year hiatus – our selection of the best Instagram accounts in Laois is back.
Back in 2018, we last picked our favourite accounts on the photo-based social media platform.
And we looked for your help again to generate the list by means of nominations and we were flooded by them.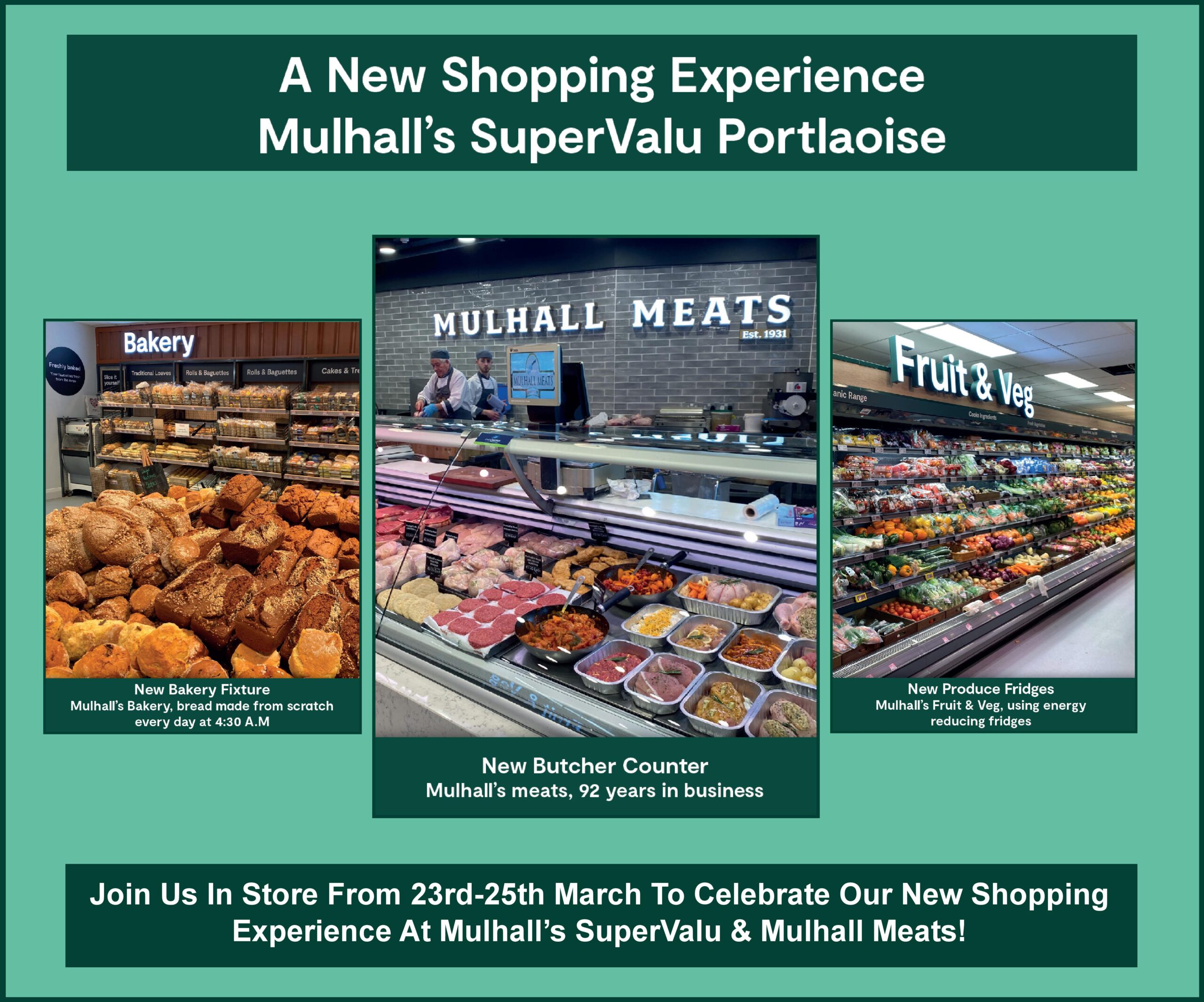 The team spent many days agonizing over the placings on the top 25 – but we believe we have gotten it just right.
Having tonnes of followers was not the only criteria here – you also had to entertain us with your stories and your captions by equal measure.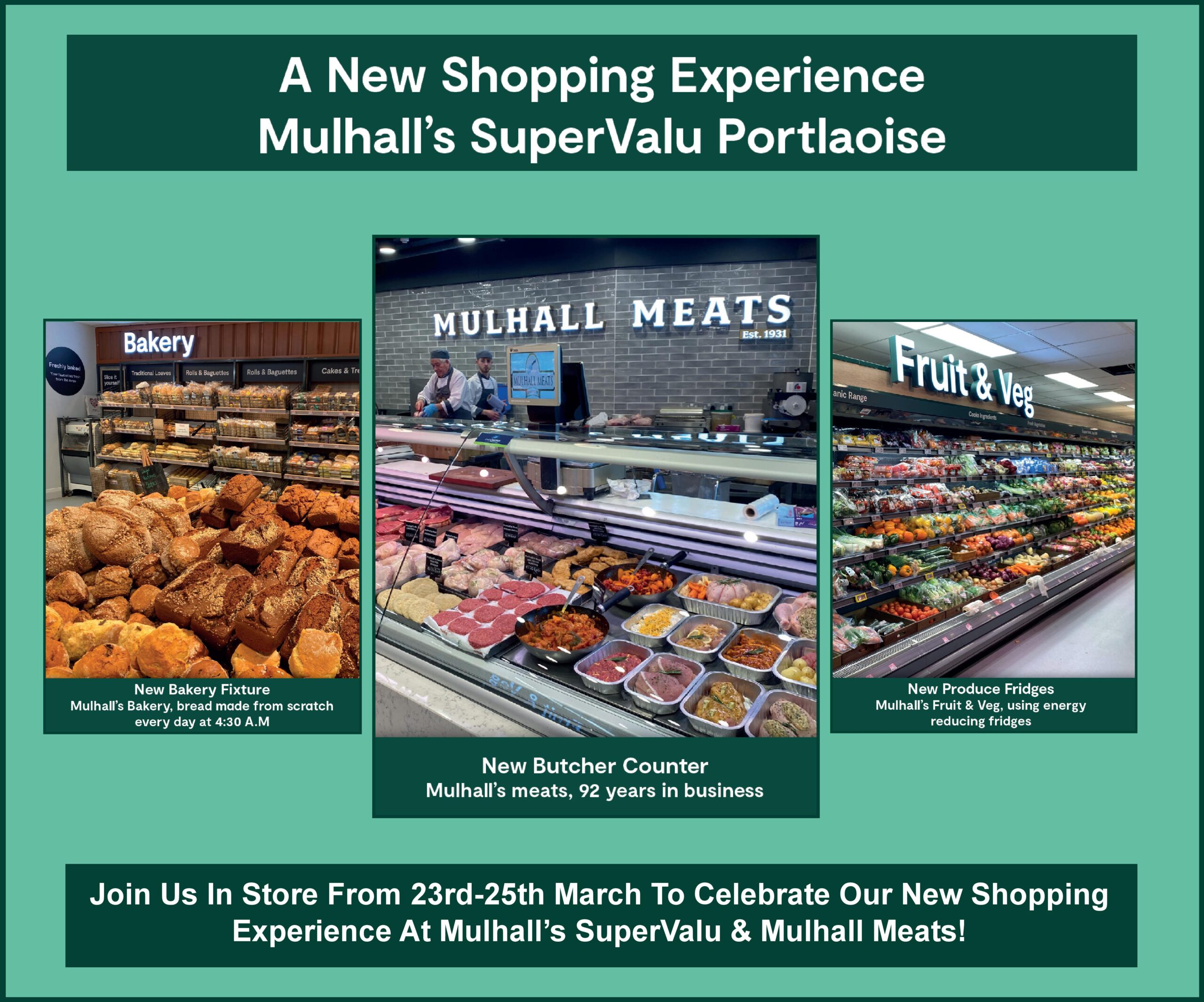 Young and old, men and women – every sort of person is catered for in our list.
We're sure not everyone will agree with our selection and we're ok with that too (the social distancing guidelines made it difficult for anyone to bribe us this time).
We have foodies, sports personalities, travel enthusiasts, farmers, musicians and more.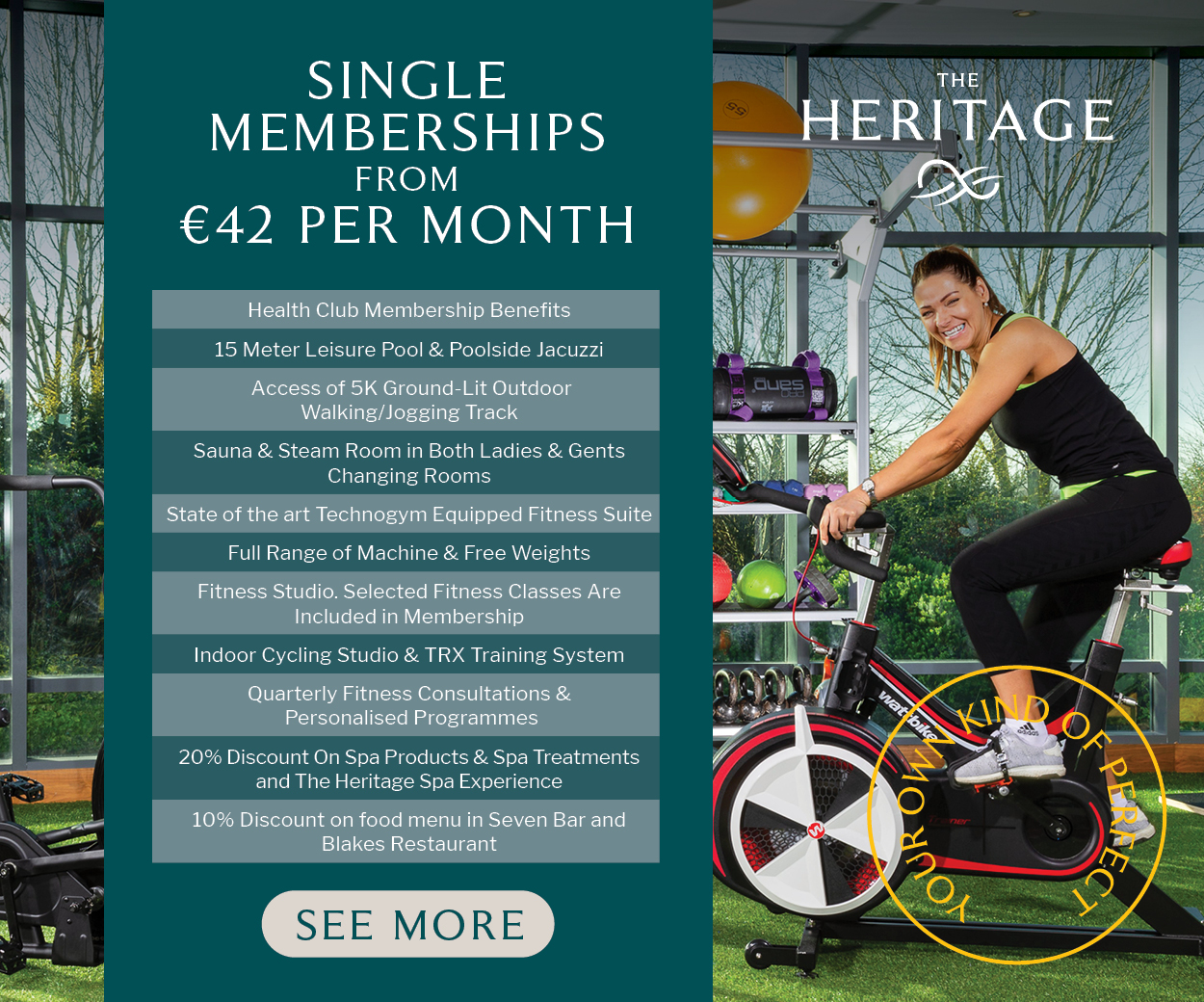 Check them out below:
This account is great for food lovers and aspiring bakers. It's educational as well as aesthetically pleasing as Breda who teaches Home Economics at Heywood CS posts mouth watering pictures of her creations and, previous to the coronavirus outbreak, the progress of her students.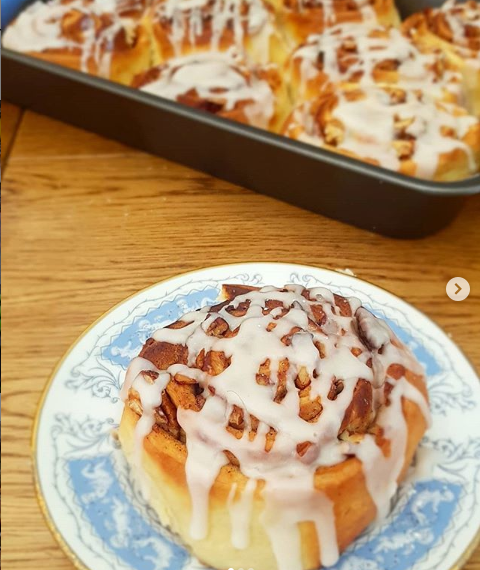 ---
Cliodhna makes our list for having a varied and interesting Instagram. She has amazing pictures from her travels and has a great eye for a photo.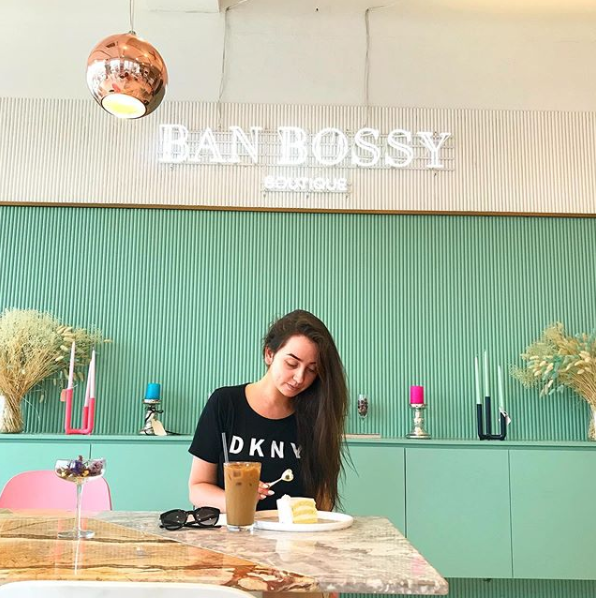 ---
Nuala makes our lost for having a stunning nature-based account. She captures the scenic Ballyfin countryside beautifully and of her adventures with Pippy, her golden cocker spaniel.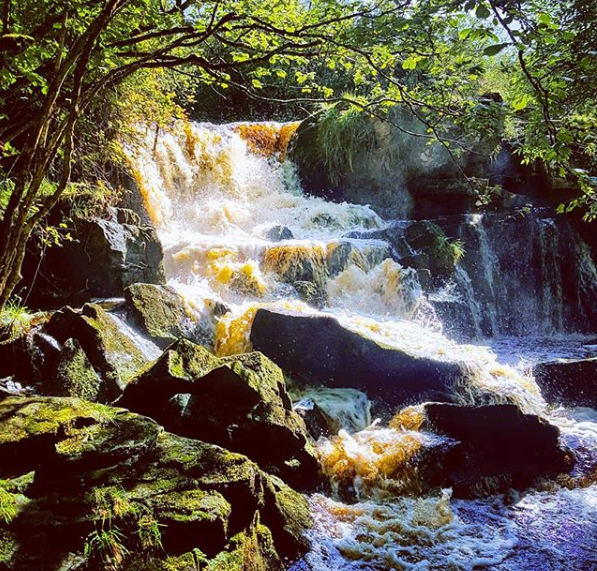 ---
ASD Creation Station is a great account for parents or teachers that showcases different activities with autistic spectrum disorder.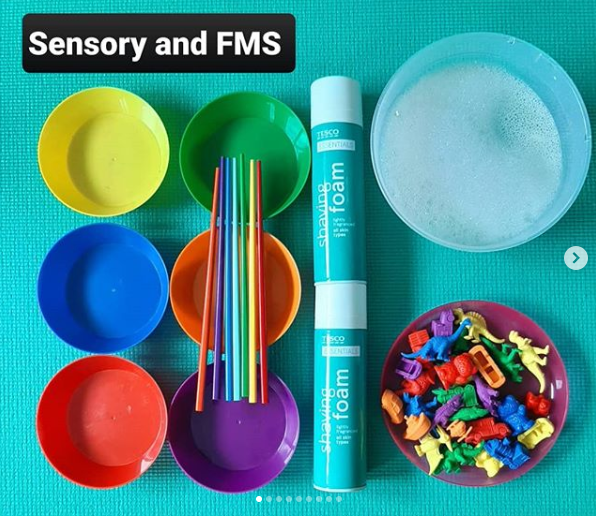 ---
Next up we have Ryan Fitzpatrick, Ryan's pictures are top notch. Not only is he a great photographer but he also has a podcast which he promotes in his account also.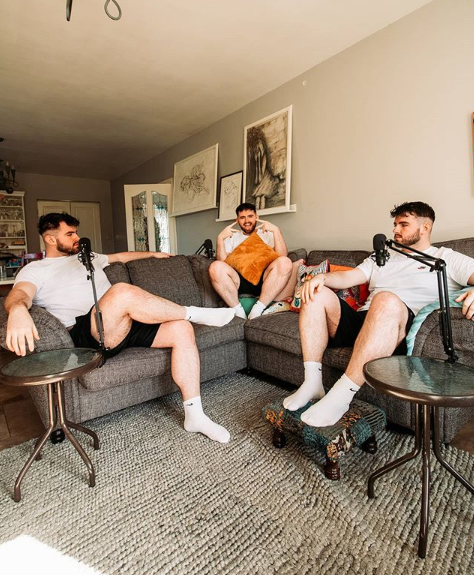 ---
There's just no way we can leave the queen of cakes in Laois out of our list. We are all familiar with the name Kelly Lou Cakes now and her Instagram doesn't fail to make our mouths water with her creations.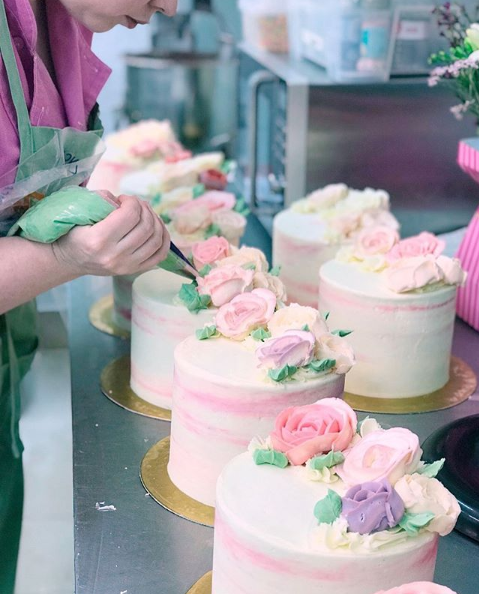 ---
With a whopping 30.3k followers and counting SiaBabez is one of our most followed account. Seorsia's account showcases her talents in singing and dancing and has earned herself a verification as she is signed to SYCO Entertainment along with her fellow bandmates and XFactor winners.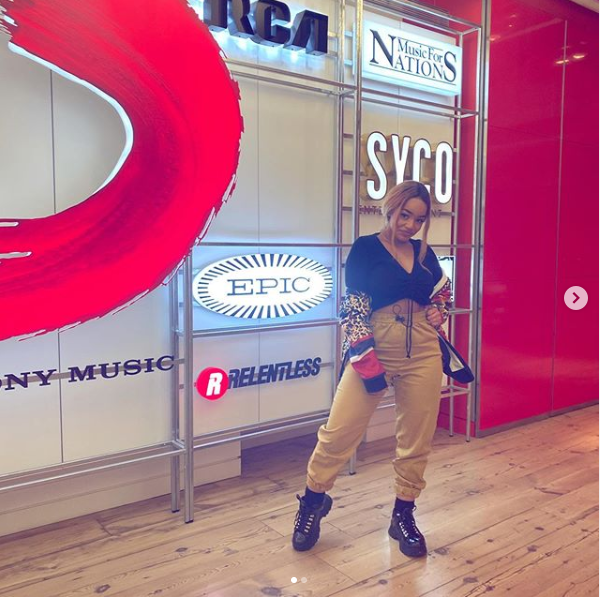 ---
18. Ciaran Hennessy @cihenno  
Ciaran's account is perfect for any nature lover and agriculture enthusiast. From pictures of animals, machinery and lovely Laois, Ciaran's account is well deserving of a spot in our top 20.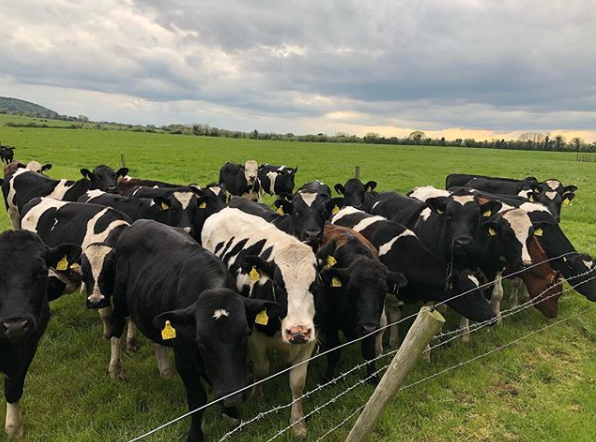 ---
Lavina runs a lifestyle page and keeps her followers up to date on all the latest highstreet fashion. You'll also find makeup and skincare reviews and even some food inspo, it's all-round great Instagram account.
---
This is a brilliant and educational account run by Laois GP Sharon Delaney. It's varied and interesting and more useful than ever to check out during these times.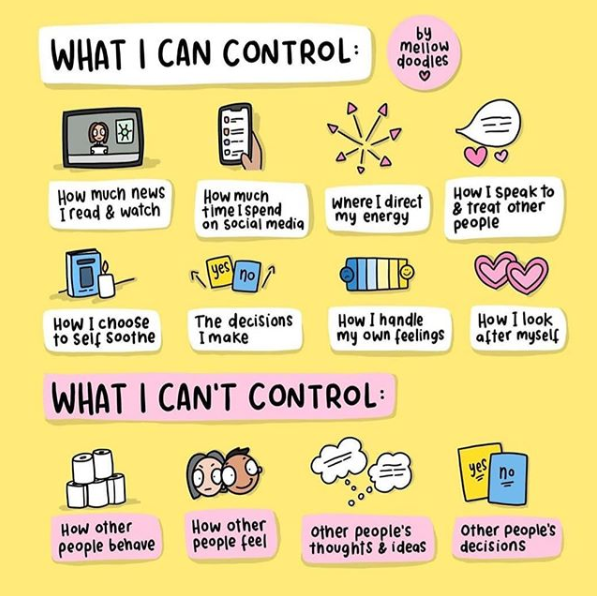 ---
Ellen's makeup account showcases serious talent at only the age of 19. Her looks vary from everyday makeup to intricate designs and even SFX! We see a bright future.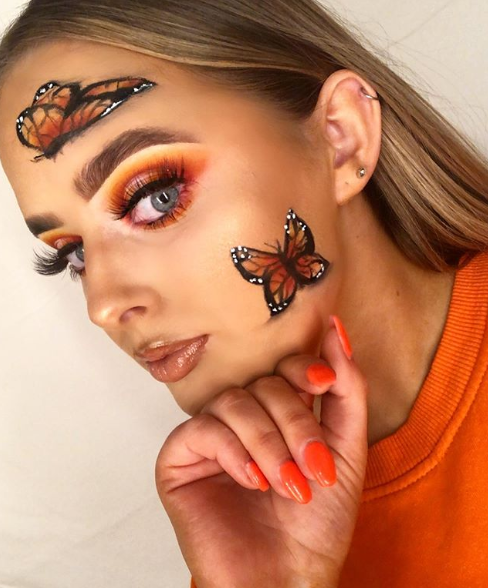 ---
This Laois footballer makes the list and he is well worth a follow for his entertainment value alone. He may not post a lot of pictures, but his stories are usually hilarious. And they typically involve him singing or dancing while cooking!
---
Hansel House and Design's elegant styles have us screenshotting every angle. The first of our interior design pages, we absolutely love this one, they describe themselves as being; a champagne lifestyle on a lemonade budget and it certainly looks a champagne lifestyle to us!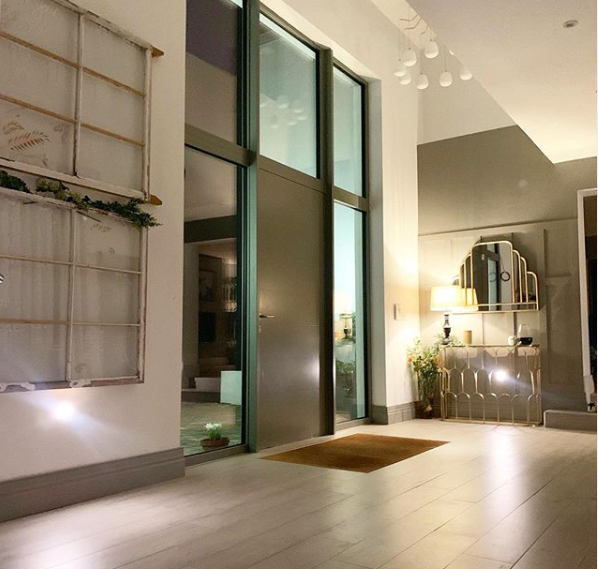 ---
Paul Dargan is an extremely talented dancer – and he's as good photographer. The Graiguecullen man has become one of the most known people in the county for his coverage of the Laois hurling and football teams in recent years. We can only hope he isn't missing the action too much!
---
11. Leaving Cert Guidance (Donnacha O'Mahony) @leavingcertguidance
This is an excellent account for fifth and sixth year students on the CAO and future careers. It received quite a few nominations and provides great insight into college courses and applications.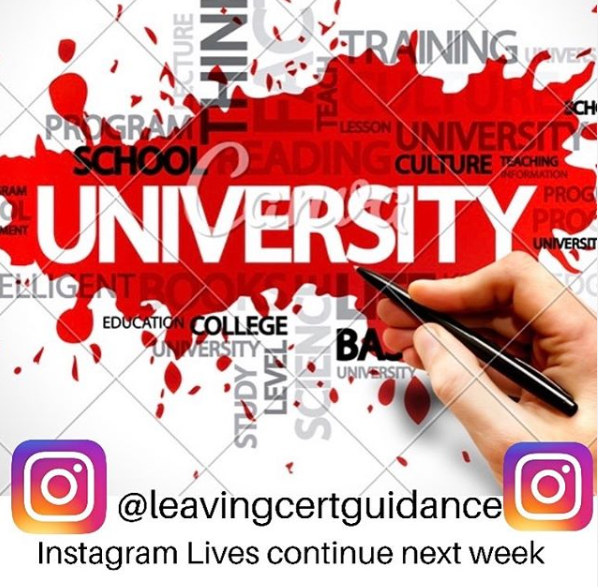 ---
10. Gary O'Reilly @garyo93
Gary is a H5 Handcyclist and his Instagram showcases his achievements along with pictures from his travels. With Gary training for the Paralympic Games in 2021 we can expect more great pictures of him representing Ireland!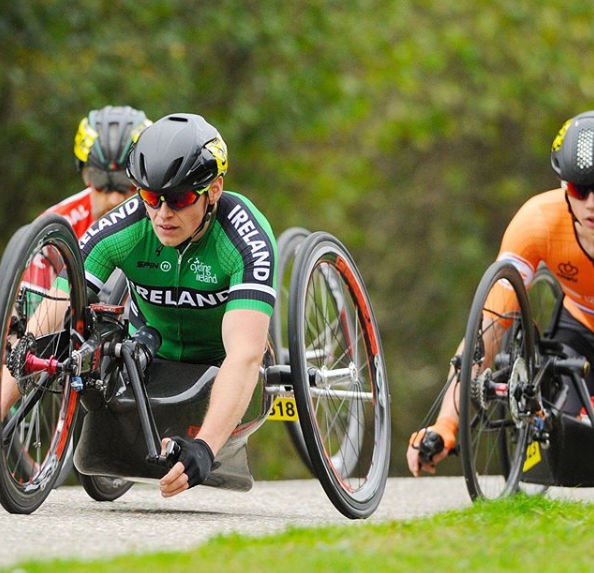 ---
If you're a self-confessed foodie this is the account for you. Not only does the food look delicious but it's also nutritious run by a qualified nutritional therapist and health coach. Anyone who makes healthy, nutritious food look this good certainly deserves the amount of nominations it received.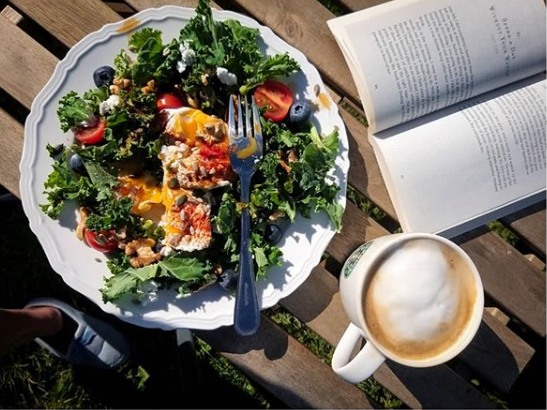 ---
Hannah makes our list for having an interesting and varied Instagram. She definitely has an eye for a photograph whether its capturing her cats shenanigans or her friends antics Hannah knows what makes an Instagram pleasing to the eye.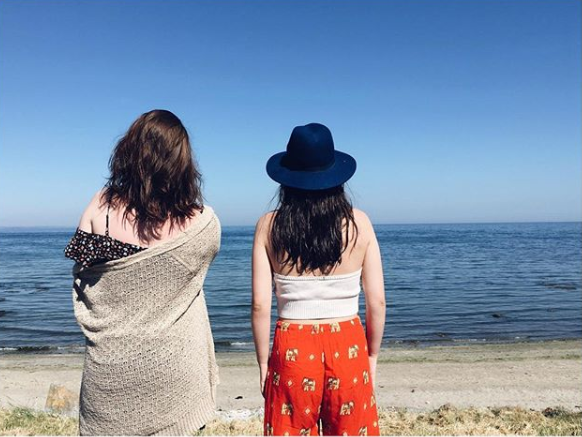 ---
Number 1 on the list in 2018, Anna can feel very unlucky to slide down six places since then. But just as she was then, she is well worth a follow now. Her most recent post, which features Peru, Bolivia, The Philippines and New Zealand is only stunning.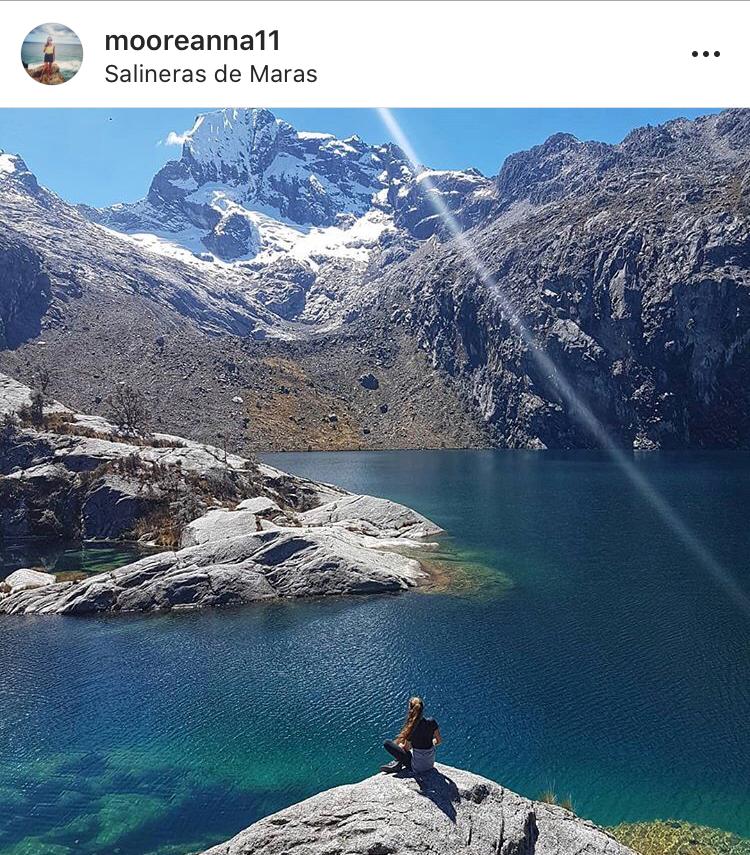 ---
6. Ellen Carroll Holland @echfits
This is Ellen's second account and it's dedicated to her outfits. If you want some serious style inspiration look no further. Ellen posts regular pictures of her day to day outfits and still manages to look good even in lockdown.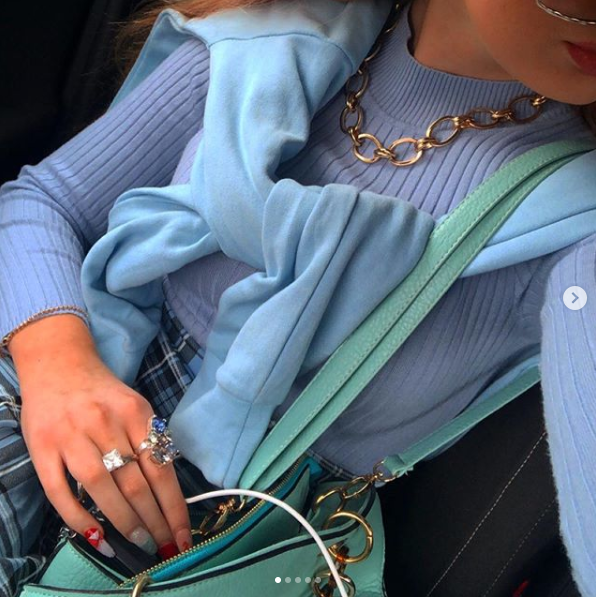 ---
Aine makes our top five for her amazing travel and the occasional coffee/food pictures. From America to Asia, Aine has been in some of the greatest cities in the world and she's captured her travels brilliantly. We recommended you take a look to ease those holiday blues in lockdown.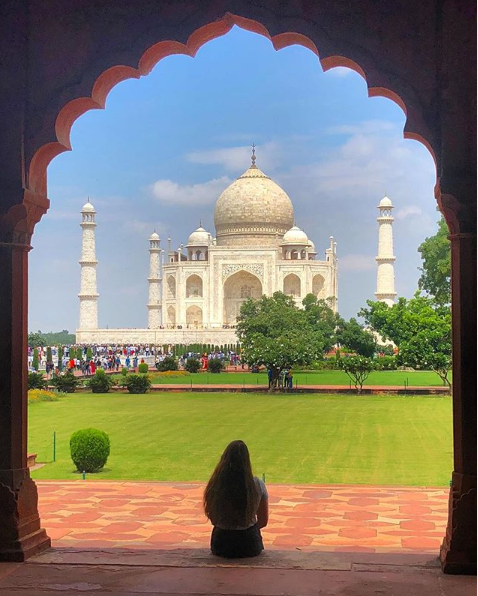 ---
Now this is serious talent. Laois artist Mike Gibson is definitely worthy of a place in our top 5. With a following of almost 80k, Mike is our most followed account and we can see why. Mike's artwork is incredible and he also has a TikTok account that has gained him more recognition with his videos of his drawings.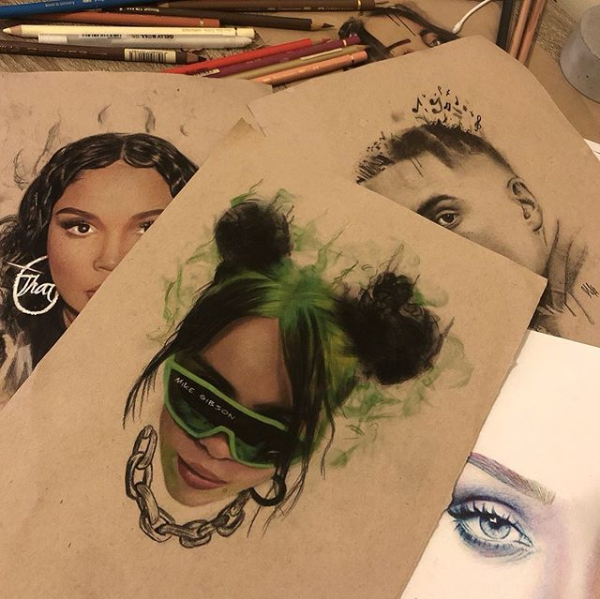 ---
Camross native David has a huge social media following on Snapchat, Facebook and Instragram – with 40,000 followers alone on Instagram. Anyone who follows him is in for a laugh and you're also set to be educated on all things got to do with cutting timber!
---
Wiola's Instagram is a feast of breathtaking photographs. Wiola specialises in newborn portraits and is clearly seriously talented. Wiola has her own page www.photojoy.ie where she takes bookings.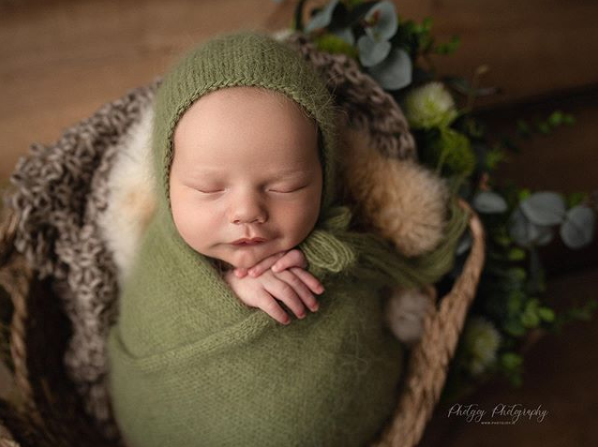 ---
Lisa without a doubt got the most nominations for our list and she is definitely worthy of the top spot. Lisa is a mother and a primary teacher in an Autism Specific Class and her account is dedicated to homebased learning and play ideas to see parents and guardians through COVID-19.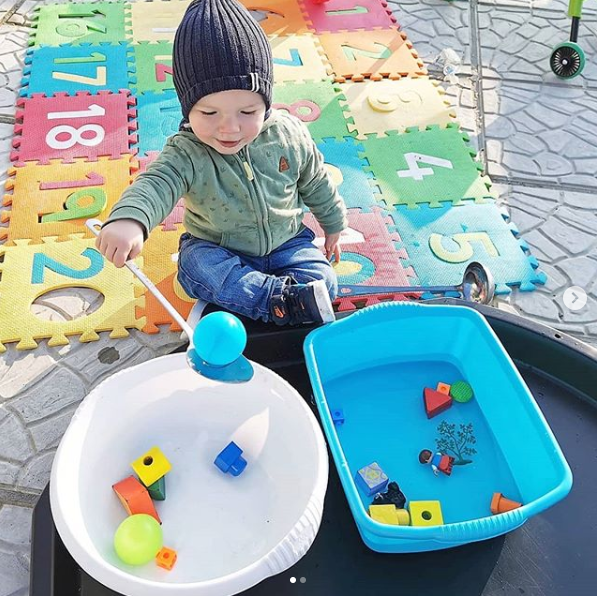 SEE ALSO – Laois's next makeup star to feature on BBC's 'Glow Up'