There may be no GAA action going on at the moment – but there is always plenty to look back at.
The Sunday Game are looking back at games from recent years and last night were joined by Laois hurling manager Eddie Brennan and selector Tommy Fitzgerald to discuss Laois's All Ireland Qualifier win over Dublin in O'Moore Park.
It made for very pleasant viewing for Laois supporters to look back on that glorious day, when Laois defied their 13/2 outsiders tag to book their place in the All Ireland quarter-final for the first time since 1979.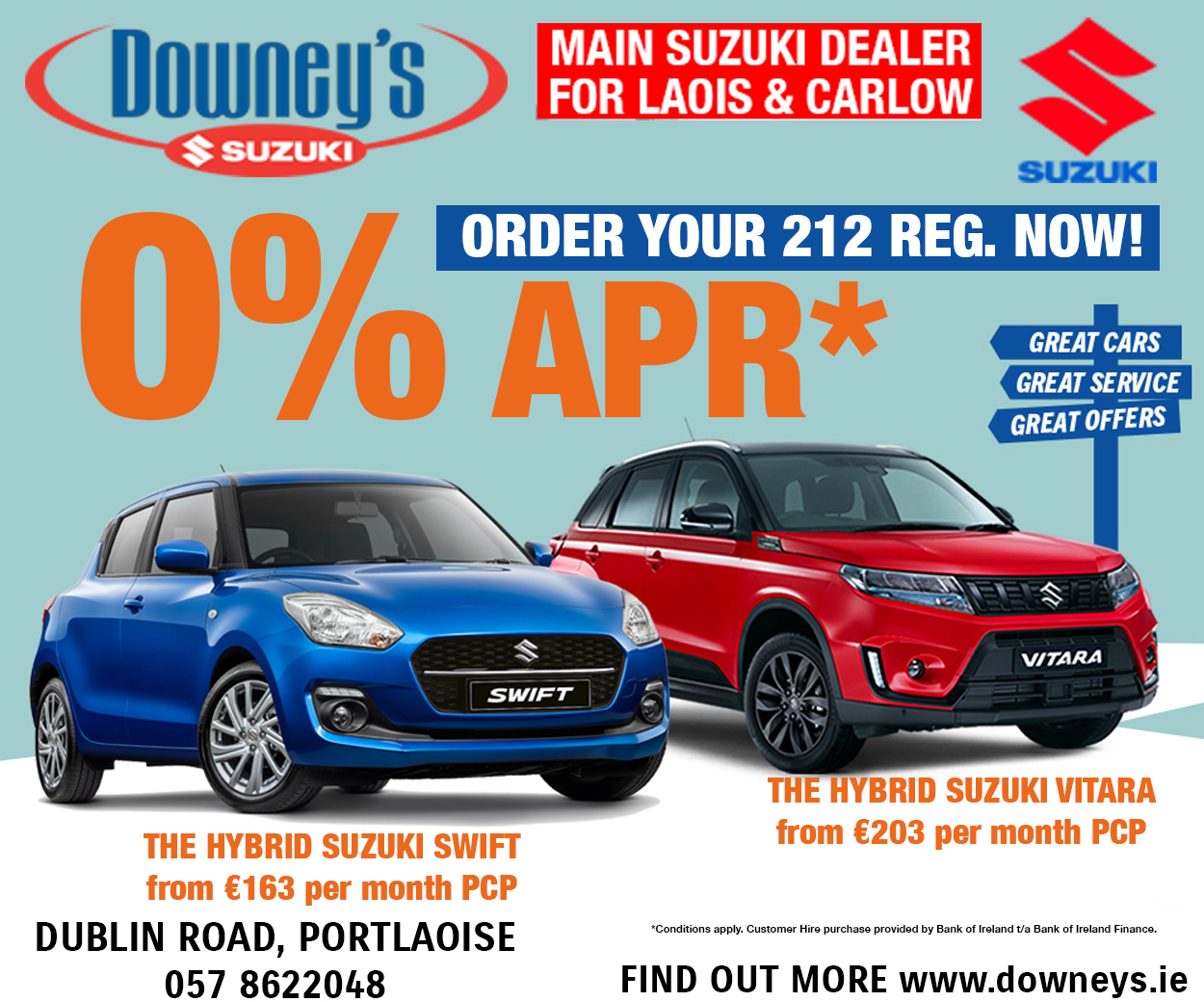 Here we look back at the Talking Points we picked out following that brilliant win.
---
The Laois hurlers are into the All Ireland quarter-finals – and they'll play Tipperary in Croke Park next Sunday as part of a double header with the other quarter-final between Cork and Kilkenny.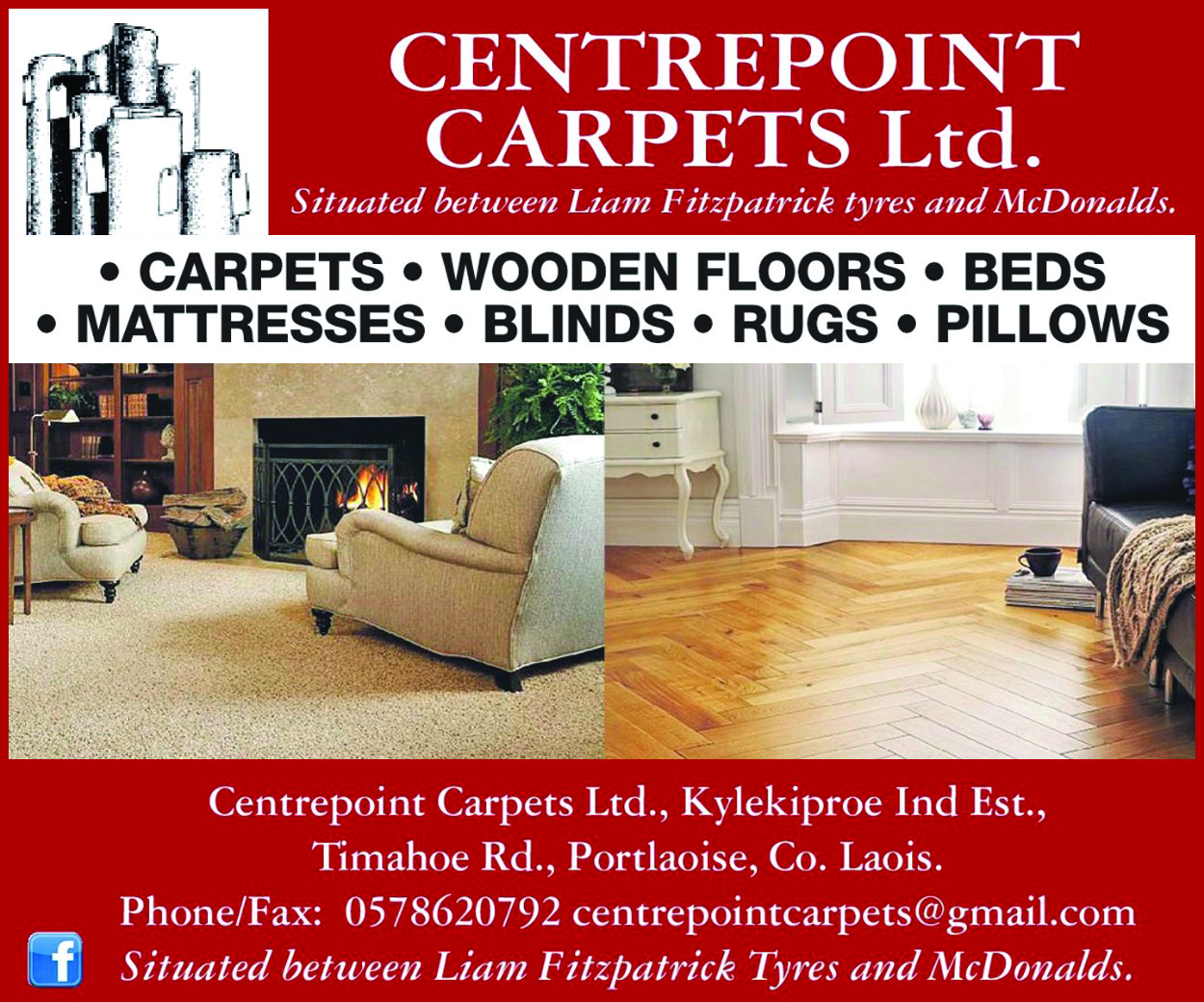 They recorded a stunning 1-22 to 0-23 win over red hot favourites Dublin today just seven days after winning the Joe McDonagh Cup final.
Here we look back at some of the game's big talking points.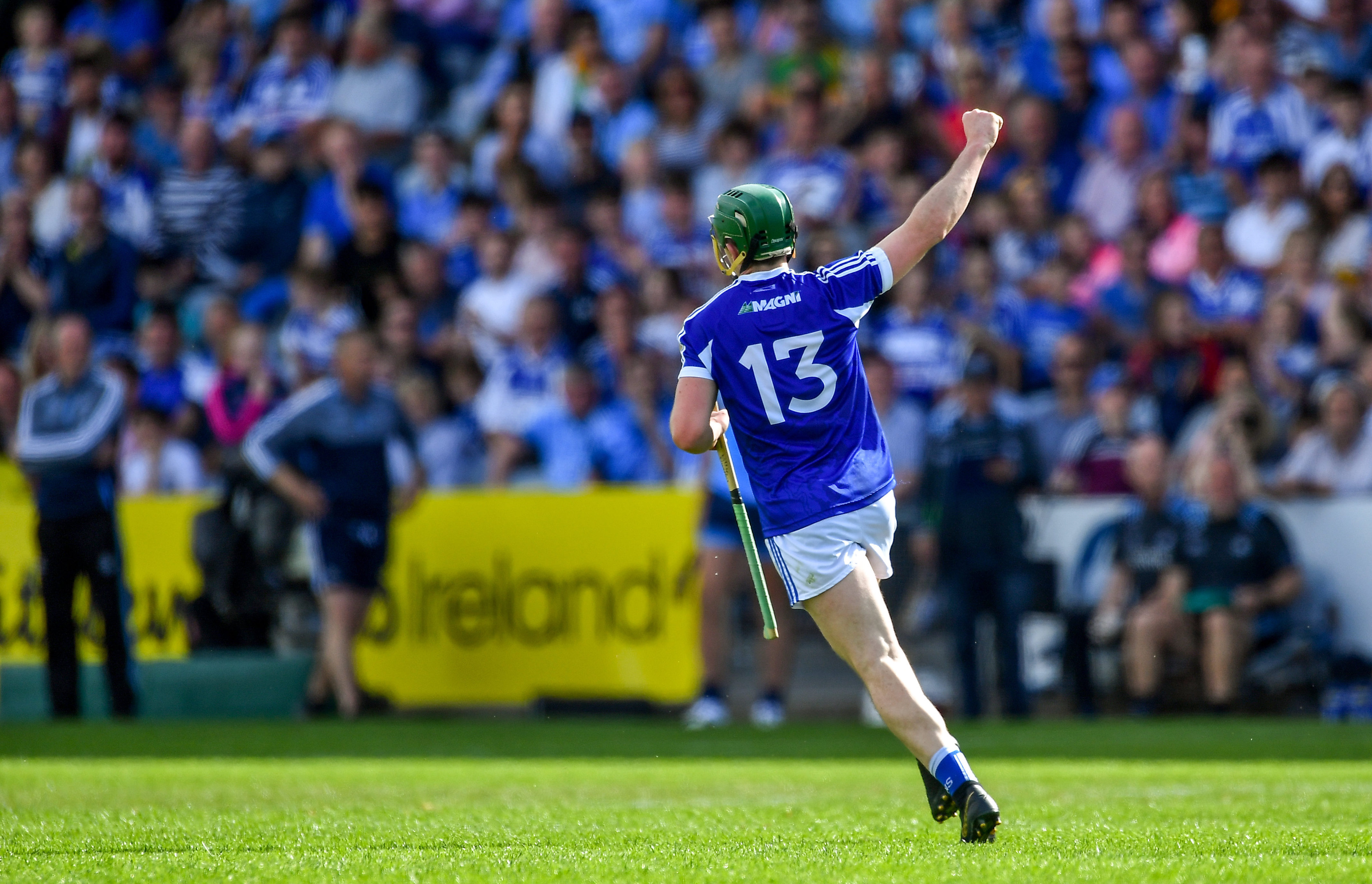 Man of the Match – Willie Dunphy
There were contenders for Laois in almost every line of the field.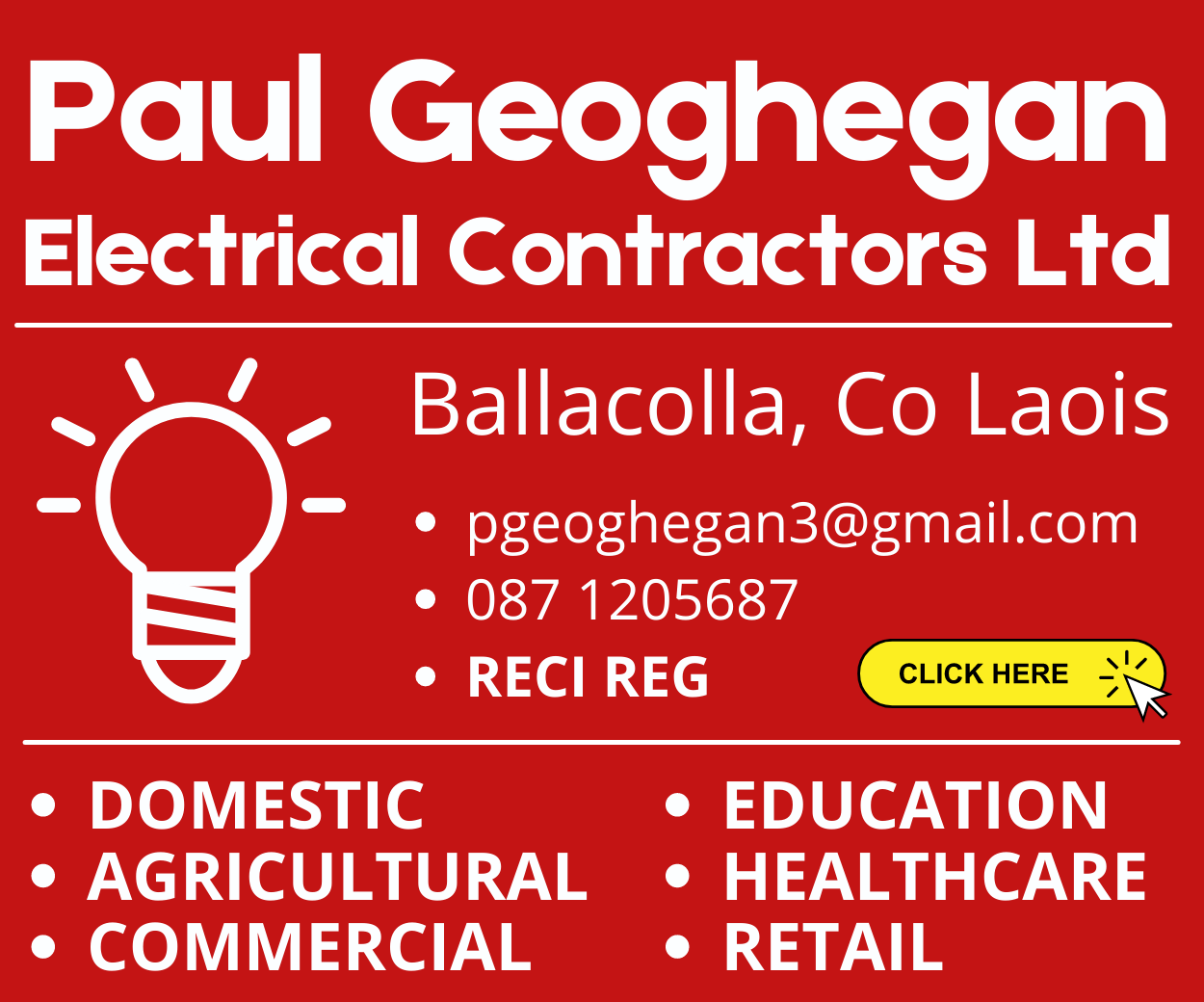 Enda Rowland pulled off a stunning save on Danny Sutcliffe in the second half as well firing over two brilliant long-range frees, John Lennon played the sweeper role to perfection and Cha Dwyer, Jack Kelly, Mark Kavanagh and Aaron Dunphy were all outstanding too.
But Willie Dunphy just about gets our vote as Man of the Match. He started corner-forward and was part of a two-man full-forward line alongside Ross King for most of the first half.
He scored a brilliant point from play in the first half and also made the goal after first keeping the ball in play and then taking on the Dublin defence – it was from his shot that Aaron Dunphy scored the goal from.
But Dunphy came into his own even more in the second half as he played further out the field. He added three more points from play and was a constant thorn in Dublin's side.
Making light work of the seven-day turnaround
Much was made of the fact that Laois had to face Dublin just seven days after winning the Joe McDonagh Cup final. Among other things it was labelled as 'tokenism' for the lower tier counties and didn't give them a fair chance.
Laois were celebrating their Croke Park win on Sunday night and again on Monday whereas Dublin were coming in off a three-week break.
But if Laois were tired, it didn't show. They played off adrenaline and were backed by a massive crowd.
Rarely have the Laois hurlers had such support – and they fed off the atmosphere to produce a stunning performance and the county's most memorable win since beating Wexford in the 1985 Leinster semi-final.
Laois were 13/2 outsiders for this game – but they also made little of the odds for what was the shock of the summer.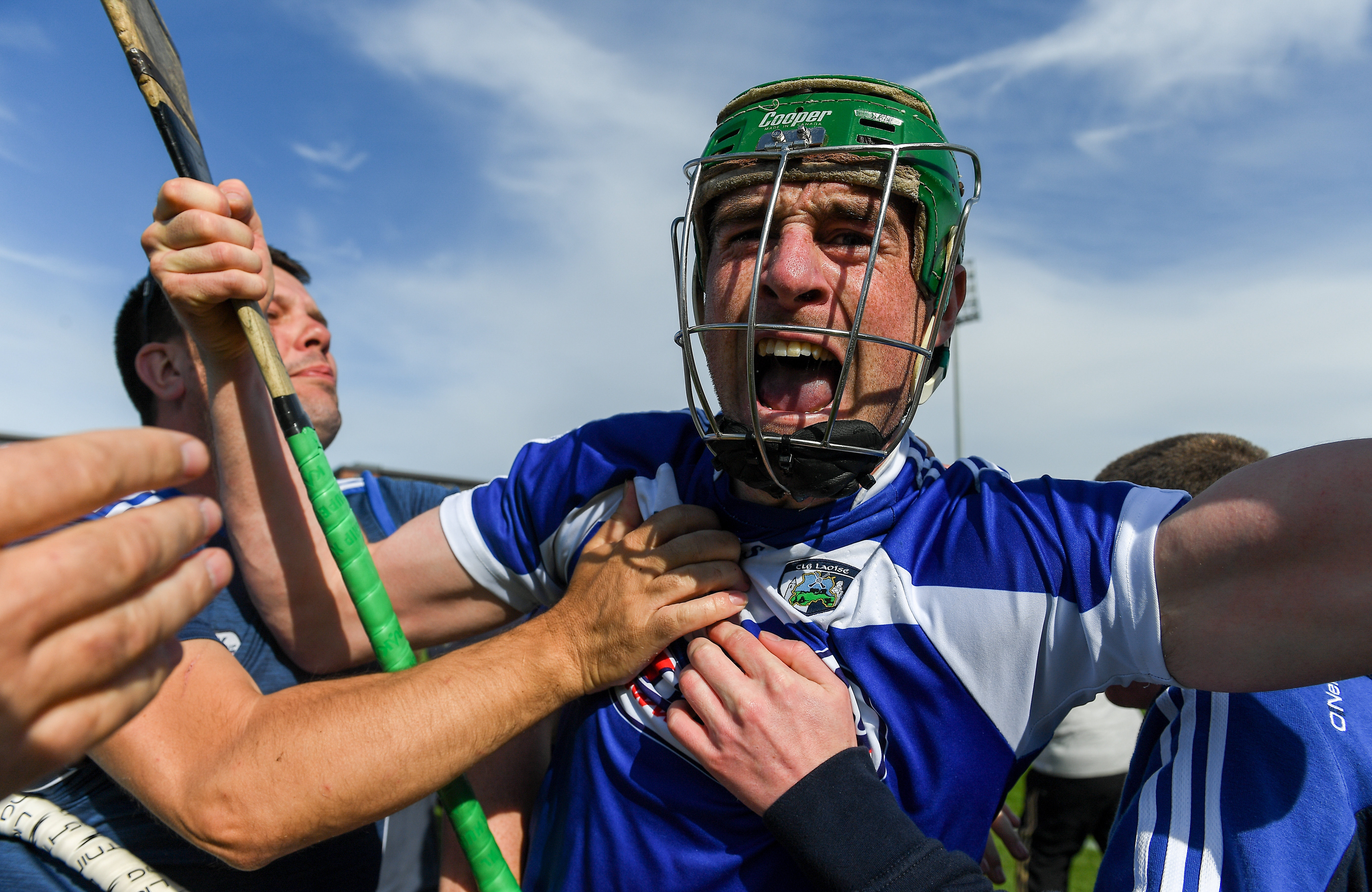 Laois hurlers catch the imagination
The Laois hurlers have rarely been box office, particularly in the last couple of years. Today, however, there was a crowd of 12,000 in O'Moore Park and while that was swelled somewhat by the Meath-Clare football qualifier game, there was still a huge crowd in the ground for the game.
There has been a serious buzz in the hurling county for the past couple of weeks and that has spread since the Joe McDonagh final win in Croke Park last week.
Laois flags and jerseys are to be seen everywhere, there was queues outside the ground and supporters of all ages in O'Moore Park.
The performance and the win drove that to another level. Right through the game, the Laois supporters made themselves heard, there was a pitch invasion afterwards and Lovely Laois was belted out over the speaker system.
What a beautiful day!!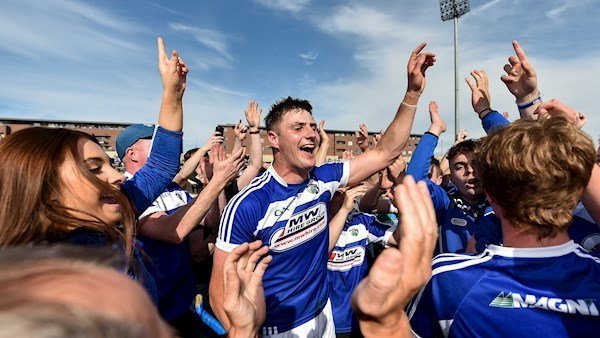 Fully deserved win
This wasn't a smash and grab win by Laois. It was thoroughly deserved as they never trailed in the game and even when Dublin drew level with 15 minutes remaining, Laois refused to panic.
While Dublin can point to their wides tally of 16, Laois hit 12 of their own.
Laois out-hurled and out-fought Dublin. It might have been a shock result but it was no fluke.
Laois tactics work a treat
Laois played with a sweeper for the 70 minutes with John Lennon dropping back from midfield to play in front of the full-back line and Cha Dwyer coming back to midfield alongside captain Paddy Purcell.
It left Willie Dunphy and Ross King in a two-man full-forward line. The tactics worked like a dream for Laois. Lennon was outstanding in the sweeper role and got on an amount of ball. He was eventually red-carded late in the game for picking up two yellows – but he played a crucial role in Laois's win.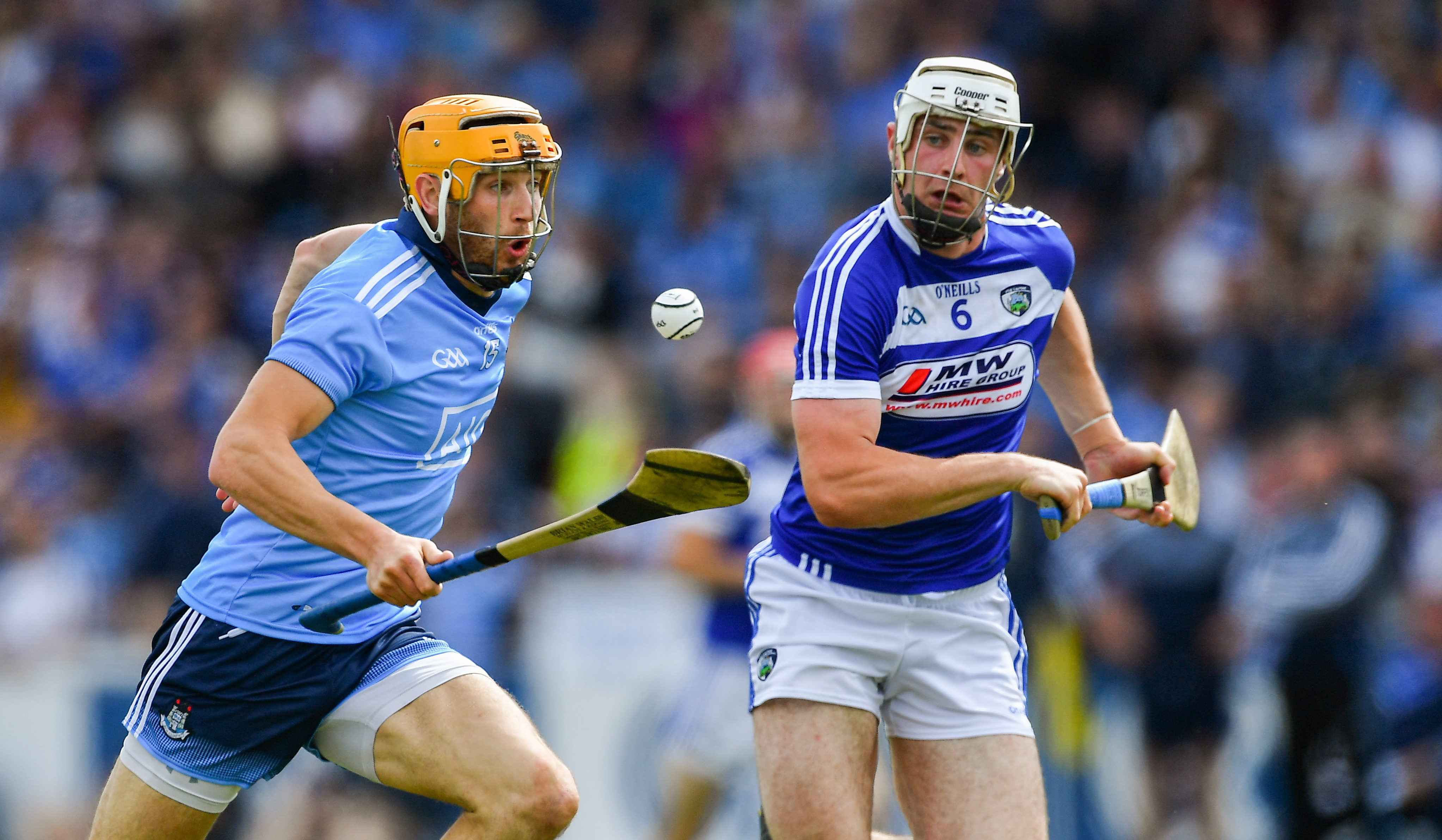 From midfield up the management made a number of changes with Dwyer going back in and Dunphy and King coming out. Laois got everything from their panel.
Eddie's influence
Eddie Brennan's influence on Laois's season cannot be underestimated. This was Laois's third time to play Dublin and after pushing them close in the Walsh Cup and then the League, Laois made it third time lucky today.
Laois's work-rate was Kilkenny-esque and they again put together a very impressive score. League quarter-finalists and Joe McDonagh Champions is one thing – but to be in an All Ireland quarter-final after beating a top county like Dublin, who'd beaten Galway in their last game, is some achievement.
It's hard to believe that Laois were beaten by Carlow, Westmeath and Kerry in last year's championship and came within a game of being relegated to the Christy Ring Cup.
Brennan and his management team deserve huge praise for what they've done – and they're not finished yet.
Hurling championship keeps on giving 
Following a magical Leinster championship with memorable games between Kilkenny, Wexford, Galway and Dublin, this game was another absolute cracker.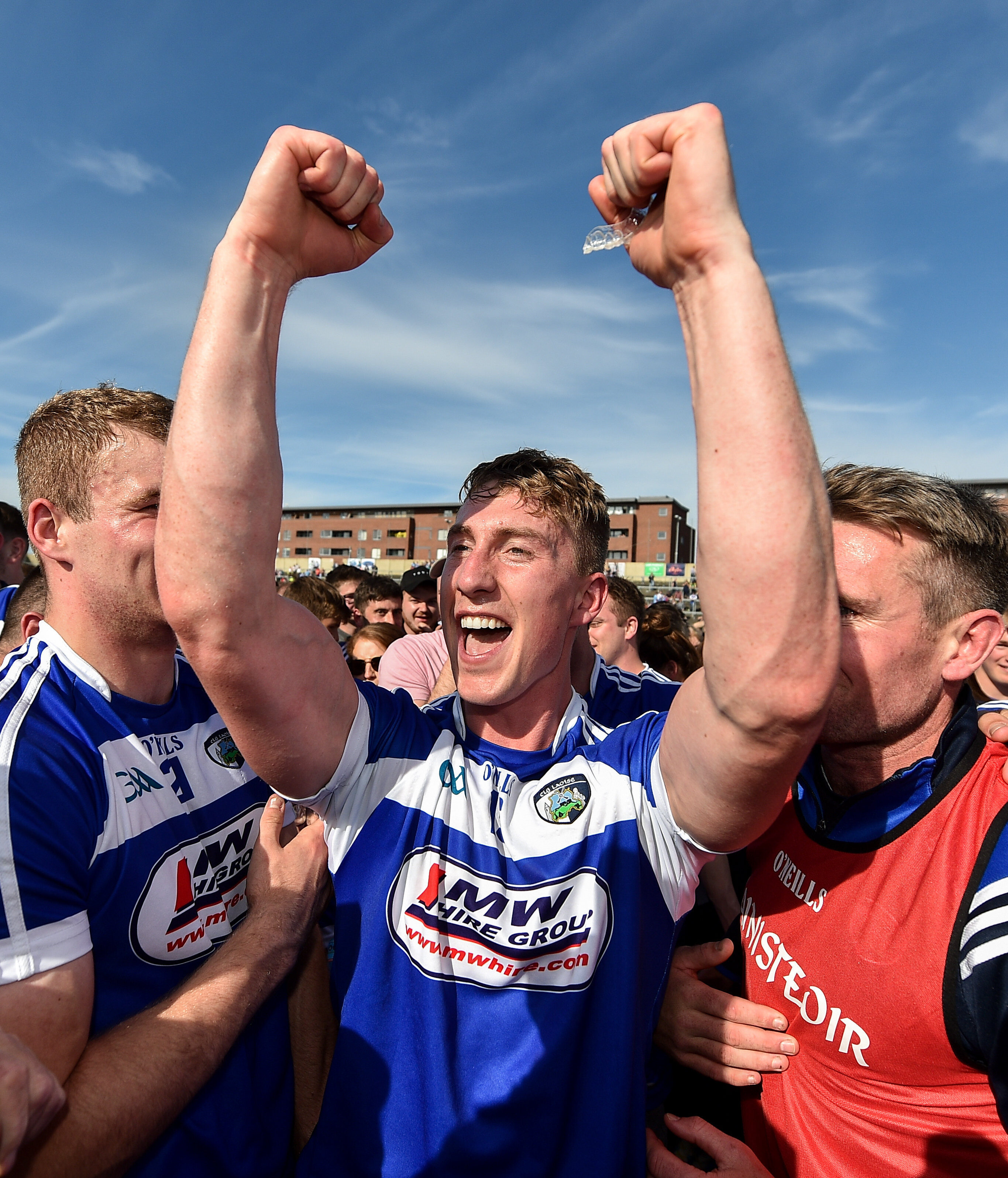 RTE miss a trick
There was no live coverage of this game – as RTE were committed to the Irish Open Golf from Lahinch and the women's World Cup soccer final in France.
They did have their cameras in O'Moore Park for the football qualifier between Meath and Clare – but there was no live coverage of the hurling.
What a shame.
What next?
Having not played in Croke Park since 2005 prior to last week's Joe McDonagh final, Laois are now heading back to GAA HQ for the second time in three weeks.
They play Tipperary, beaten in the Munster final last week by Limerick, next Sunday, July 14 as part of a double header with Cork and Kilkenny.
Should Laois do the unthinkable and win that, they'd be up against Wexford in the All Ireland semi-final.
We dare to dream!!
SEE ALSO – Twitter reacts to Laois's amazing hurling win over Dublin
SEE ALSO – Match Report: Heroic Laois hurlers record stunning victory over Dublin