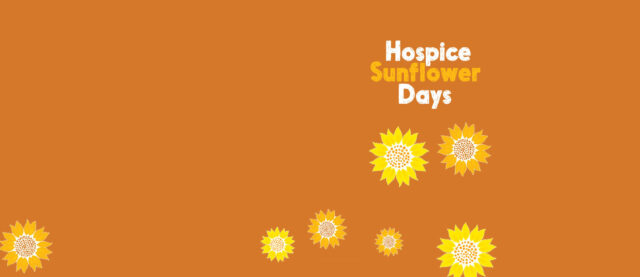 Due to Covid-19 it is not possible to hold street collections this year which means Laois Hospice income will be down approximately €12,000.
However, the organisers around the country have moved their efforts online for one of Ireland's longest-running charity fundraisers.
Hospice Sunflower Days raises vital funds in aid of hospice and home care services across Ireland.
Hospice Sunflower Day 2020 will be the 30th anniversary of their campaign and in 2019 raised almost €800,000, providing a significant contribution to the running and development of hospice services nationally.
"Normally we have volunteers collecting for their local hospice in towns and villages across Ireland but unfortunately due to Covid-19 we have had to cancel this year's Hospice Sunflower Days on-street collection," said the organisers in a statement.
"This is a huge loss to hospice and specialist palliative carer providers nationally.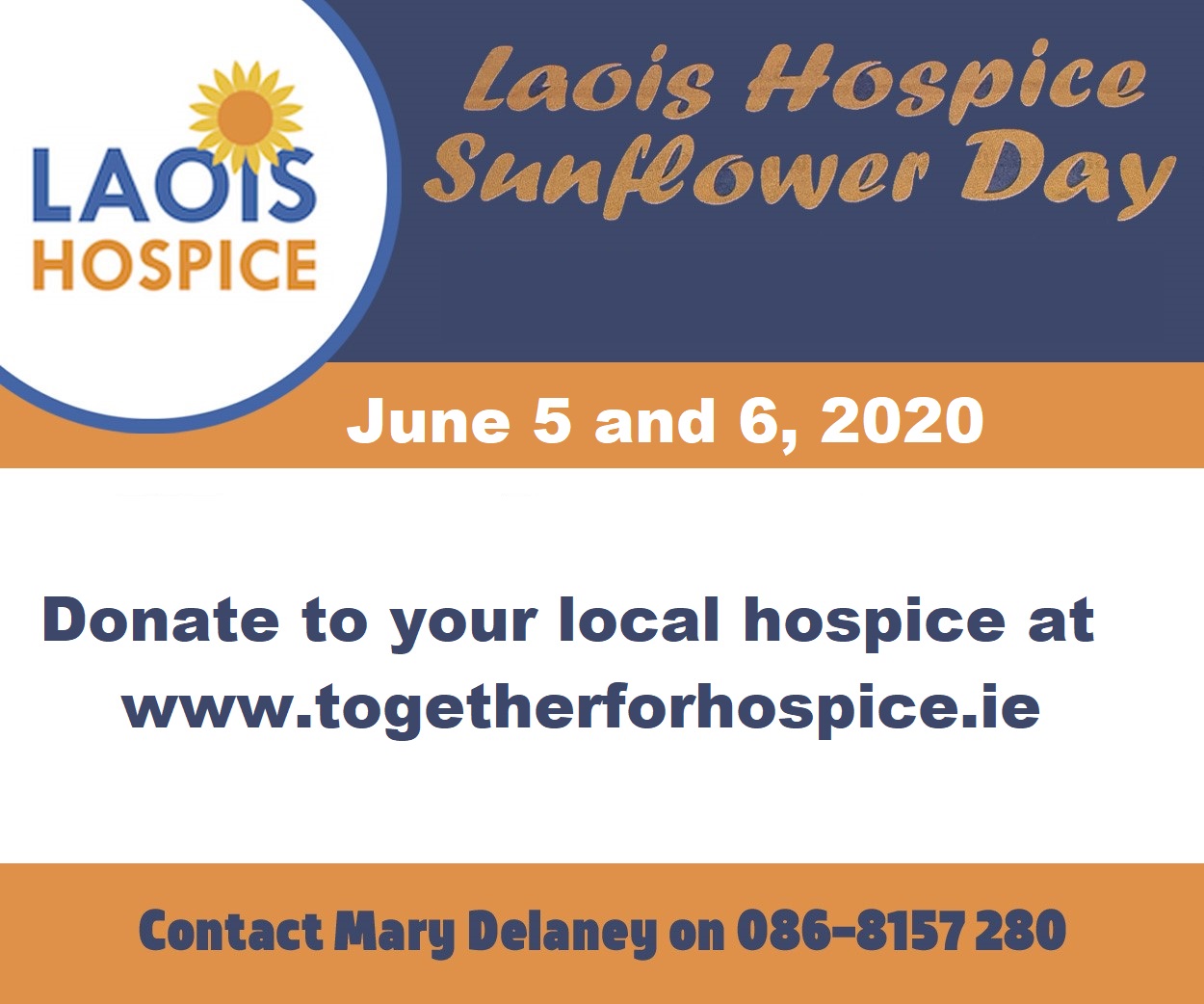 "The event was due to be held on June 5-6 and we're asking people to support us instead by finding their local hospice at www.togetherforhospice.ie and making a donation.
"As with all our campaigns everything that is raised locally stays locally.
"This means that every cent donated during Hospice Sunflower Days will go directly to local hospice and home care services.
"We are asking people to 'Share the Sunshine' and display a sunflower in their window on June 5 and 6 in solidarity for hospice frontline workers.
"'Share the Sunshine' is all about creativity and showing support.
"Visit www.togetherforhospice.ie to download your 'Share the Sunshine' pack which contains some simple tips on how you can spread joy in your community and creative ways to get involved in the campaign."