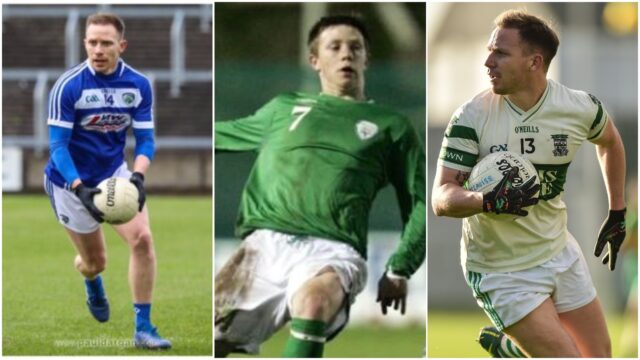 Our latest Talking Sport Podcast is here and we bring you a brand new format.
Alan Hartnett is in the presenter's chair once again and he is joined on the line by Portlaoise's Paul Cahillane.
For the next couple of episodes, the Talking Sport Podcast will switch its focus to chatting to Laois people who excelled at extremely high levels in different sports.
Paul Cahillane is up first and he has a fascinating story to tell.
Plucked from Portlaoise as a talented teenage soccer player, he headed across the water to Glasgow where he played for Celtic for three years.
In that time he was also capped by the Republic of Ireland and he also happened to be in Scotland at the same time as a certain Roy Keane.
But when that journey ended, Cahillane returned to Portlaoise where he has gone on to win 10 Laois football championships, a Leinster club crown (all with Portlaoise) and a Division 4 League title with Laois.
He's still playing soccer too – back where it all began with Portlaoise AFC.
The fascinating chat ends with some quick fire questions where Paul is asked about his toughest opponent, favourite coach and most intimidating teammate in both sports.
While he also has some very interesting advice for a young aspiring soccer player should they be offered the chance to move to the UK too.
You can listen to the episode in full here and subscribe on Apple Podcasts and Spotify as well as listen on Soundcloud and Podbean.
SEE ALSO – Talking Sport: Laois hurlers Willie Dunphy and James Keyes on getting back to work, super skills, Shinty and 7-aside teams