Brought to you in association with Laois Library Service
Timahoe footballer Padraig Clancy is next up in our Sporting Memories series.
Clancy made his first championship appearance for the Laois senior footballers in 2001 and was a regular for 13 seasons until he retired at the end of 2013.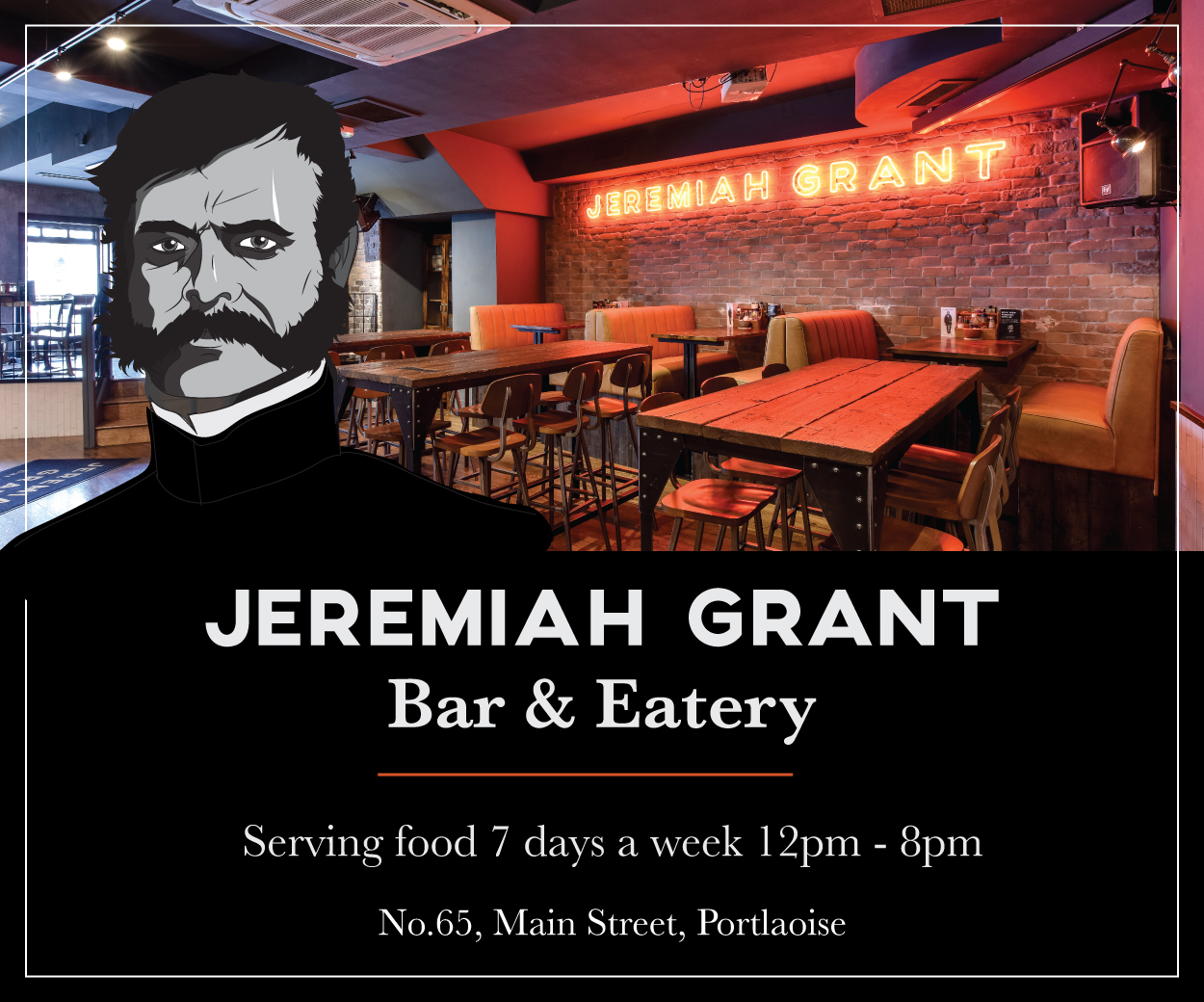 In all he made 55 championship appearances, missing only two games in 2006 when he was injured and one in 2008 when suspended.
Only Ross Munnelly has played championship football for Laois more often over the past 20 years.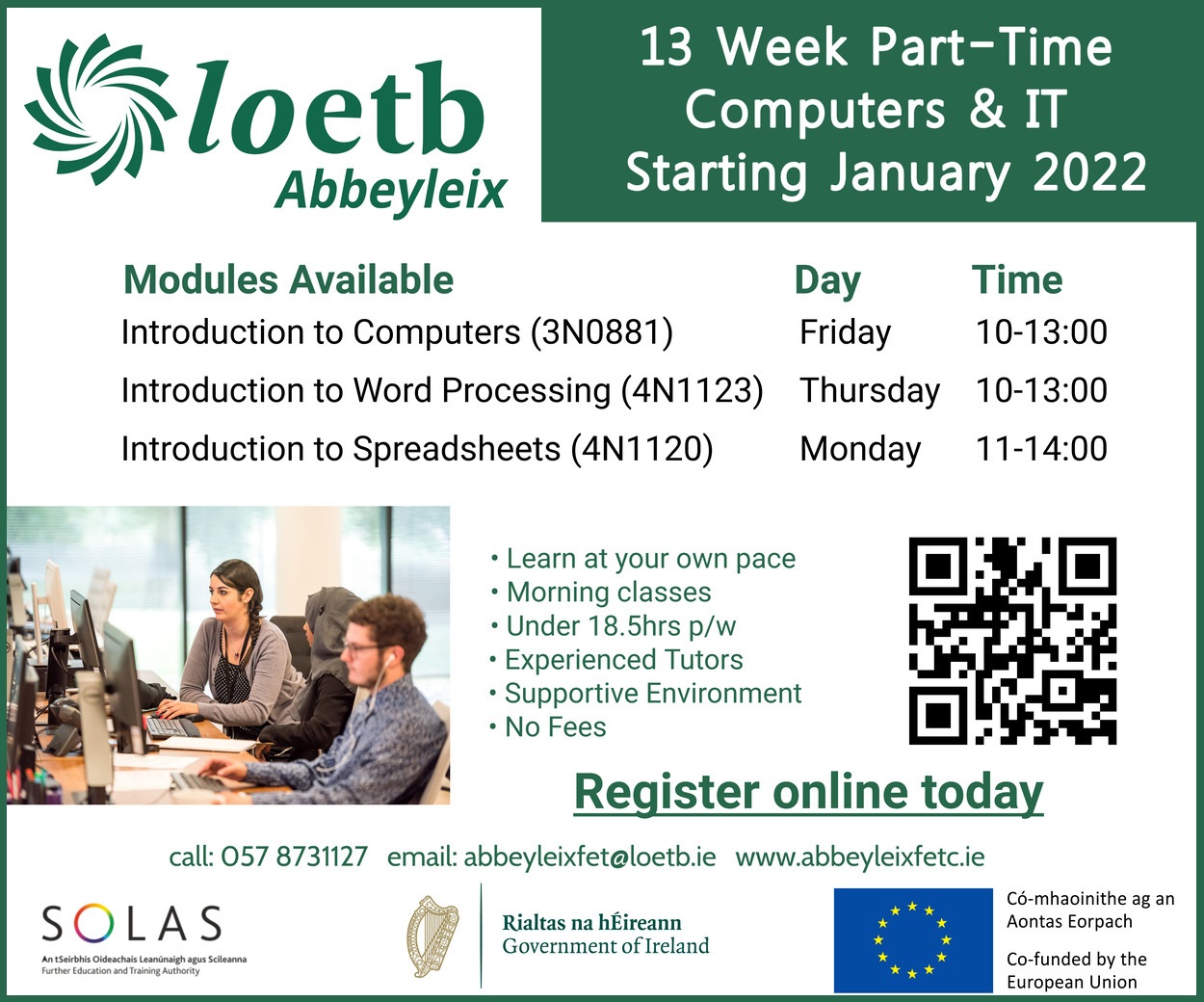 He scored 2-32 in total as he also contributed a lot in an attacking role as well as being a fabulous fielder of the ball.
Nominated for an All Star in 2003 when he was a real fan's favourite – his point late in the game against Dublin in the semi-final that year a standout moment from a magical season.
He mixed it with the great midfielders of that era and continued to be a key player after the Mick O'Dwyer years under Liam Kearns, Sean Dempsey and Justin McNulty.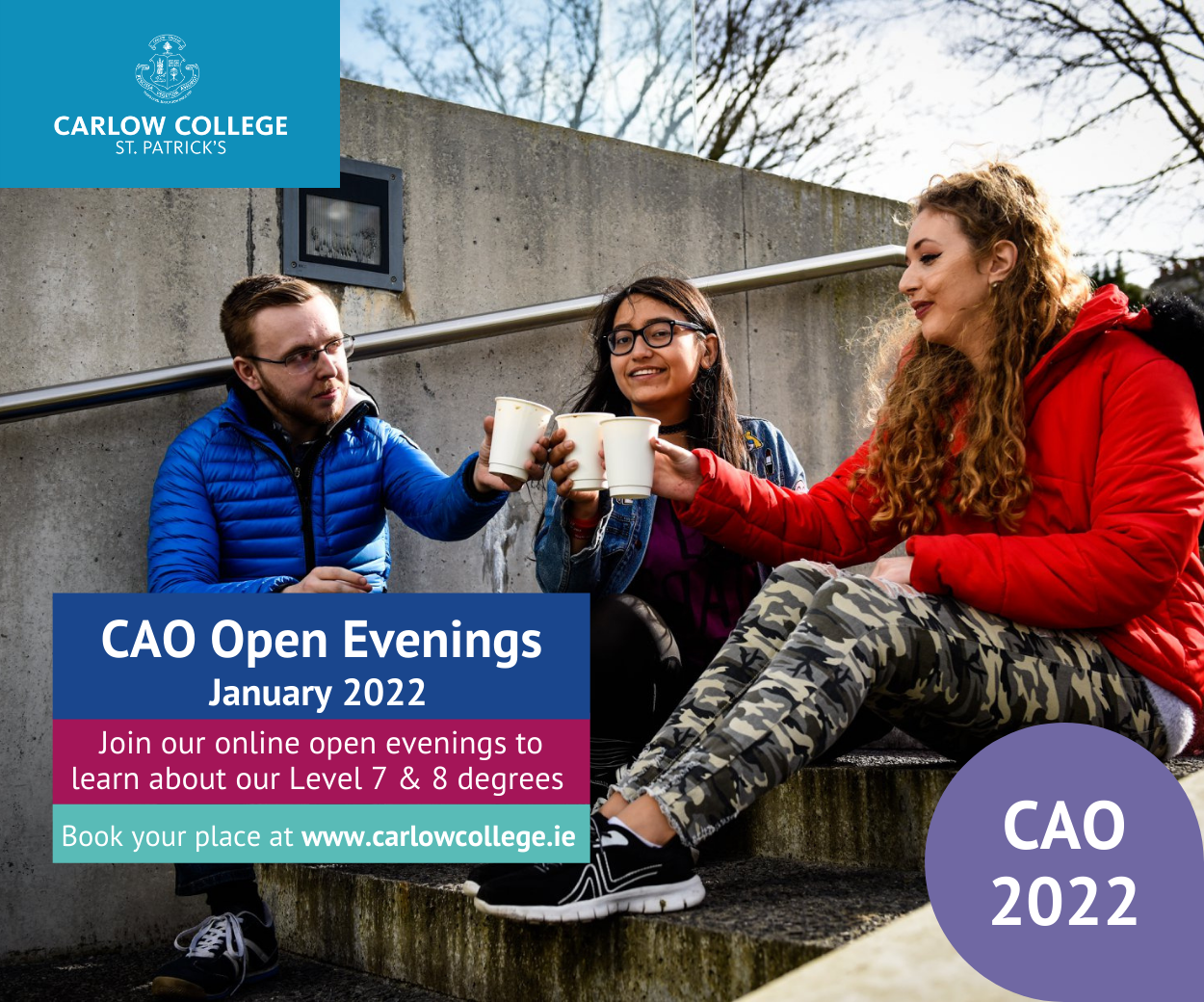 While at club level, he won multiple intermediate titles for Timahoe and was also a key figure as they reached the senior county final in 2008.
He is the latest to feature in our Sporting Memories interview series.
What's your earliest football memory?
The county final that Timahoe lost in 1988 is my first football memory. I was only 8-years-old and we lost to Portarlington by a point.
I was in the terrace and I remember we missed a free near the end to draw the game.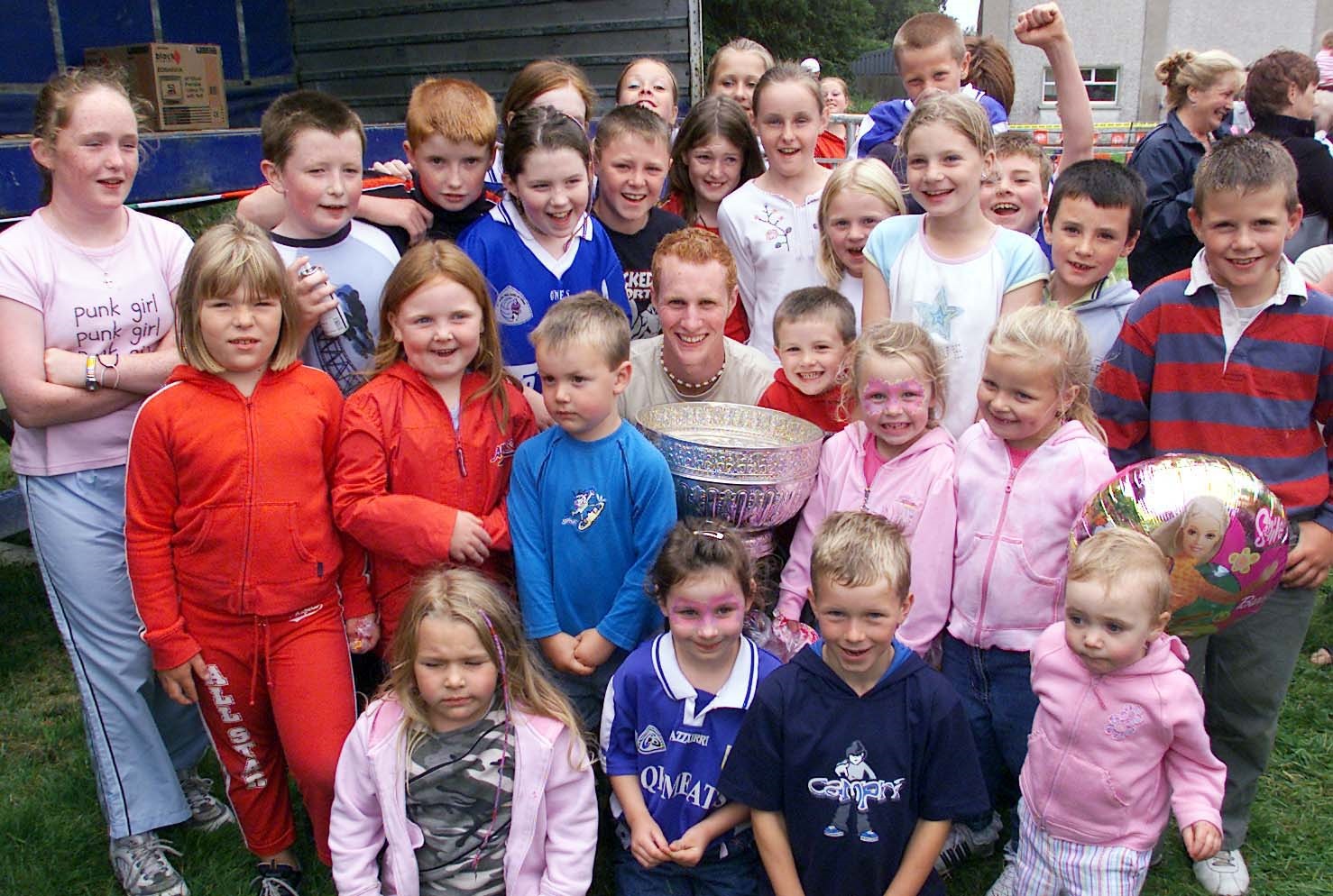 Do you remember your first game with your club?
I was 15-years-of-age and it was a lovely summer's evening. Timahoe were to play Kilkenny in a practice match and they were short players.
So, after a lot of persuasion at home, I went on and played. That was in 1995.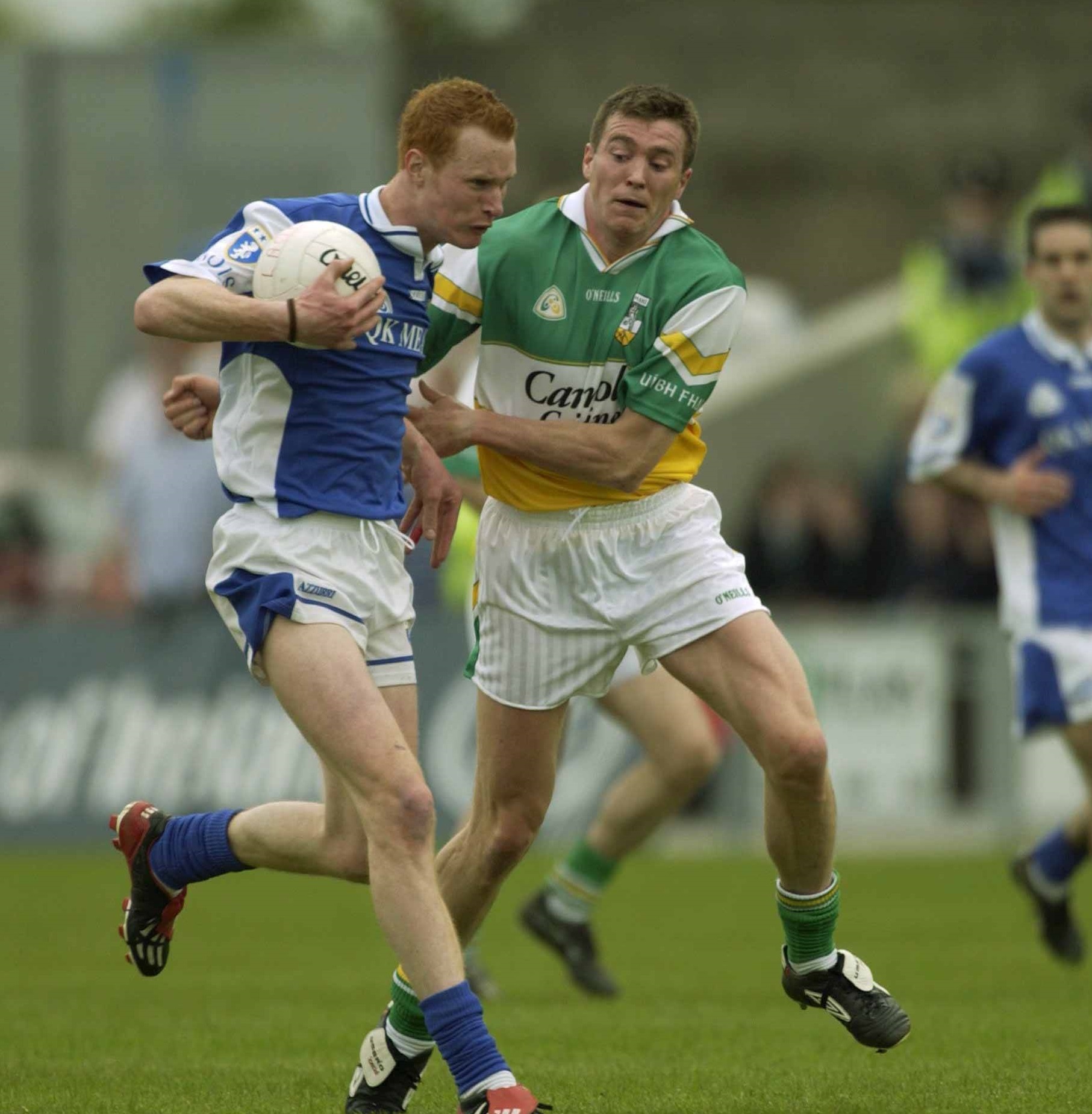 Who were the main influences on your career?
I was very much self-driven but my grandfather Jim Sayers (who was on the Laois team that won the Leinster final in 1946) and parents Noel and Joan were also there for advice during my career.
I was lucky to have very good friends in the village and if something was cropping up, I could make a phone call to the likes of Liam Ramsbottom, Andy Bergin and Joe Conlon. They would boost your spirits if things were going wrong and also in Timahoe we have a lot of lads who are very honest so they would tell you if you were playing badly – and that kept me grounded.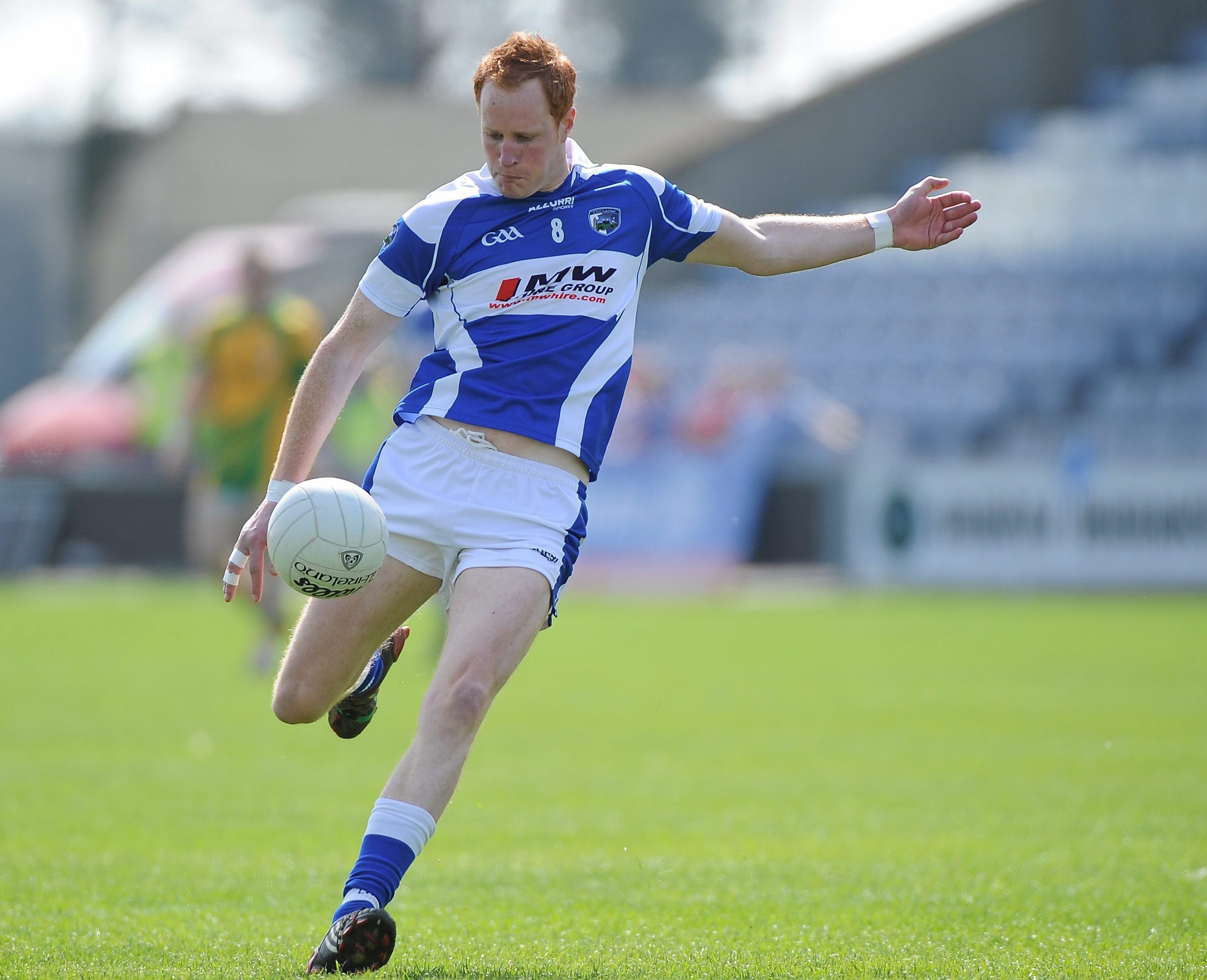 What players did you look up to growing up?
I started playing club football at 15 and the older group in Timahoe were the ones I looked up to. I wasn't really following Laois that much at that time because I didn't make any panels at U-14 or U-16.
So growing up I had Stradbally Parish Gaels and that broke up with I was 11 and then we had St Colman's which was ourselves and Annanough.
I really enjoyed playing with Liam Ramsbottom, Colm McEvoy, Pat and Dinny Smyth, John and Willie Ramsbottom, Johnny Ramsbttom and Robert Quigley – all the older crew and they were the lads I loved going to the field with.
When I started playing Junior football then, them lads would've protected me and they were tough cookies. They had a name of being tough too and that was the old school way.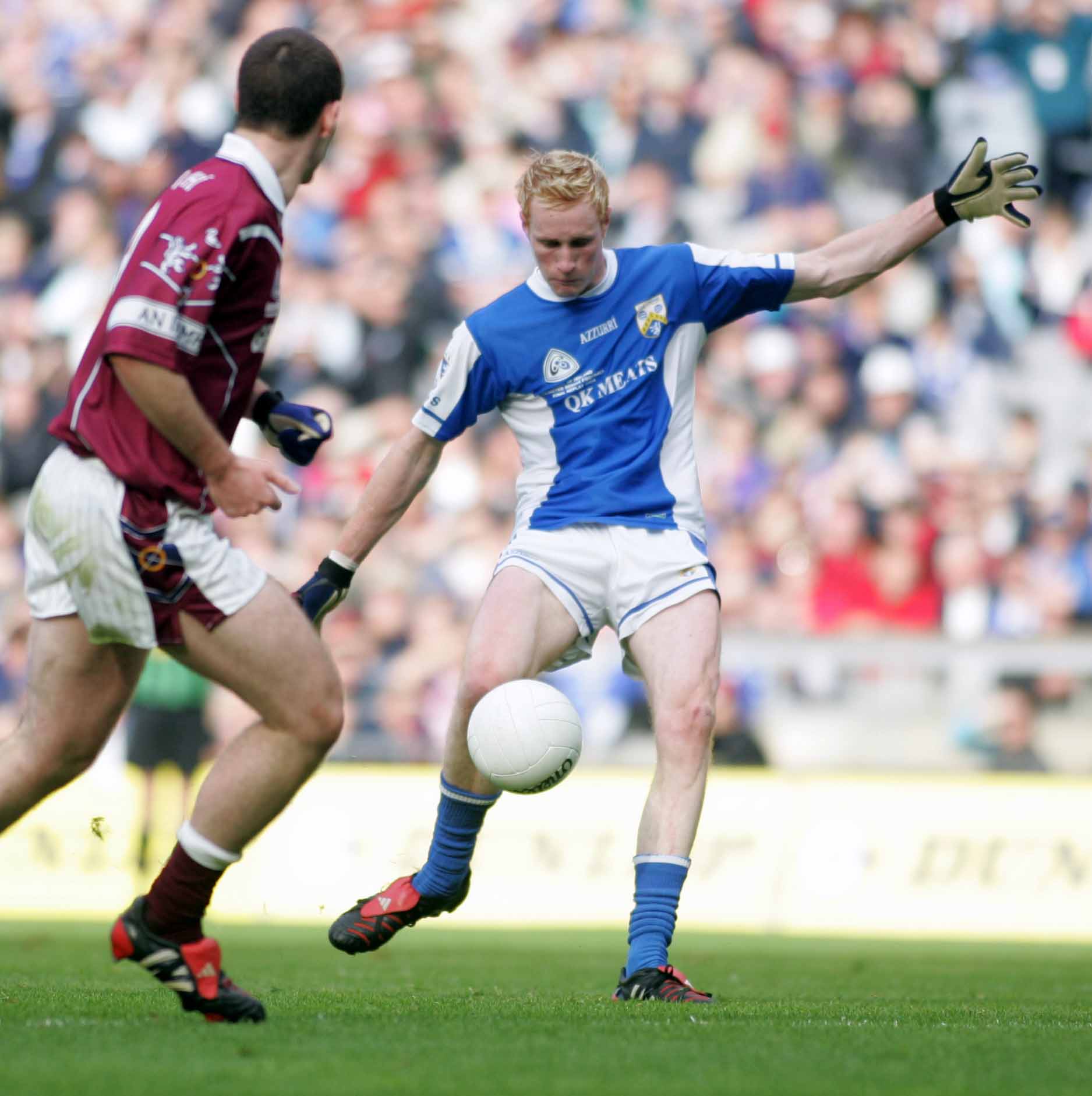 Did you play other sports growing up?
I played hurling until U-16 I think until that team disbanded. And after that, I only had the football.
I played soccer with Round Tower Rovers too under Pat Smyth. Tom Kelly, Noel Garvan and Stephen Kelly played with us too because a lot of the St Joseph's boys would come down to us.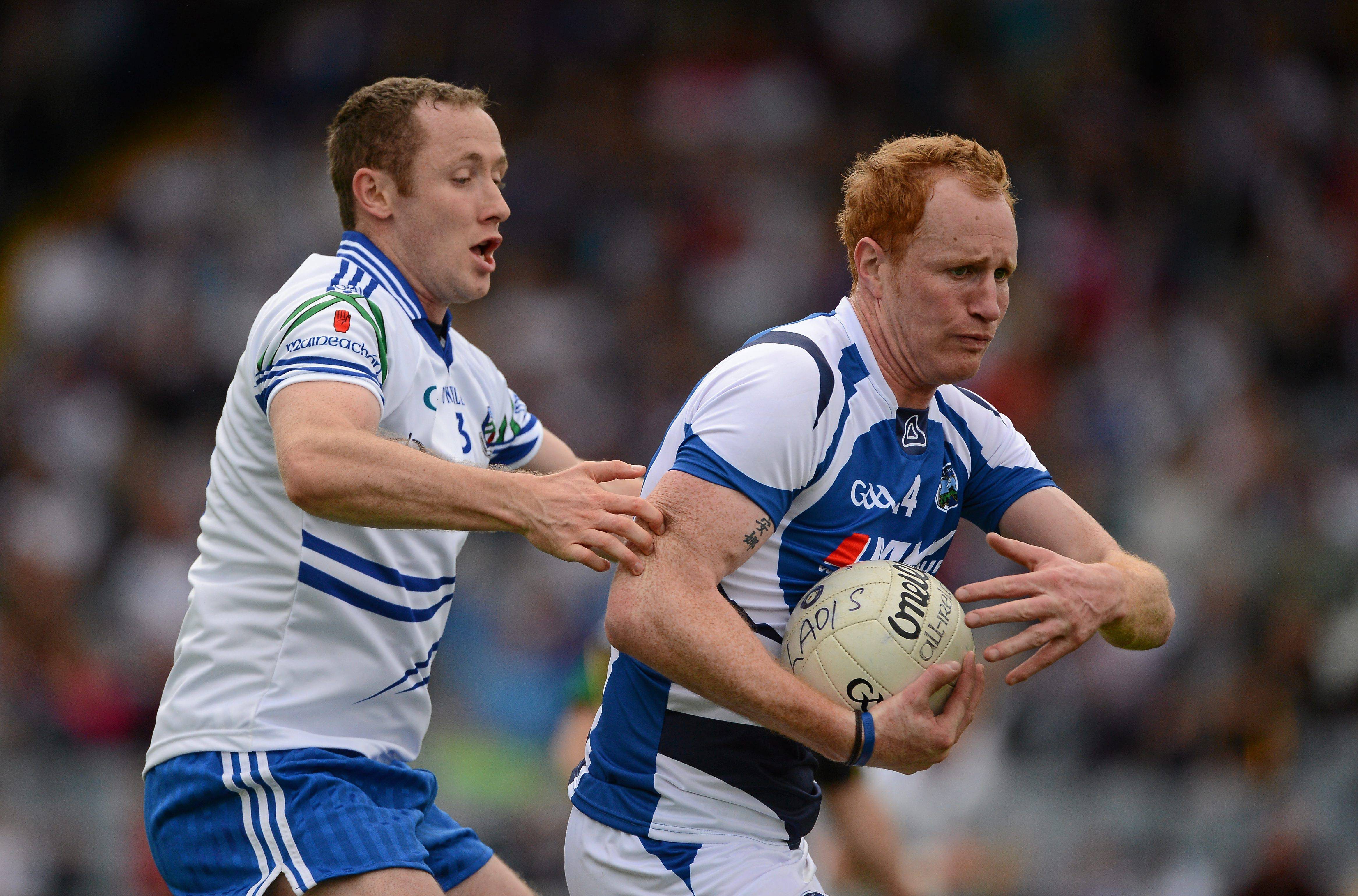 Do you remember your first time seeing Laois play?
I don't know what age I was or where the game was – but I remember Laois were playing Dublin and there was a row near the dugouts.
I remember the likes of Pat Dunne, Tony McMahon, Barney Maher and George Doyle were playing – Liam Ramsbottom and Colm McEvoy were on the panel too and I think it was a league game.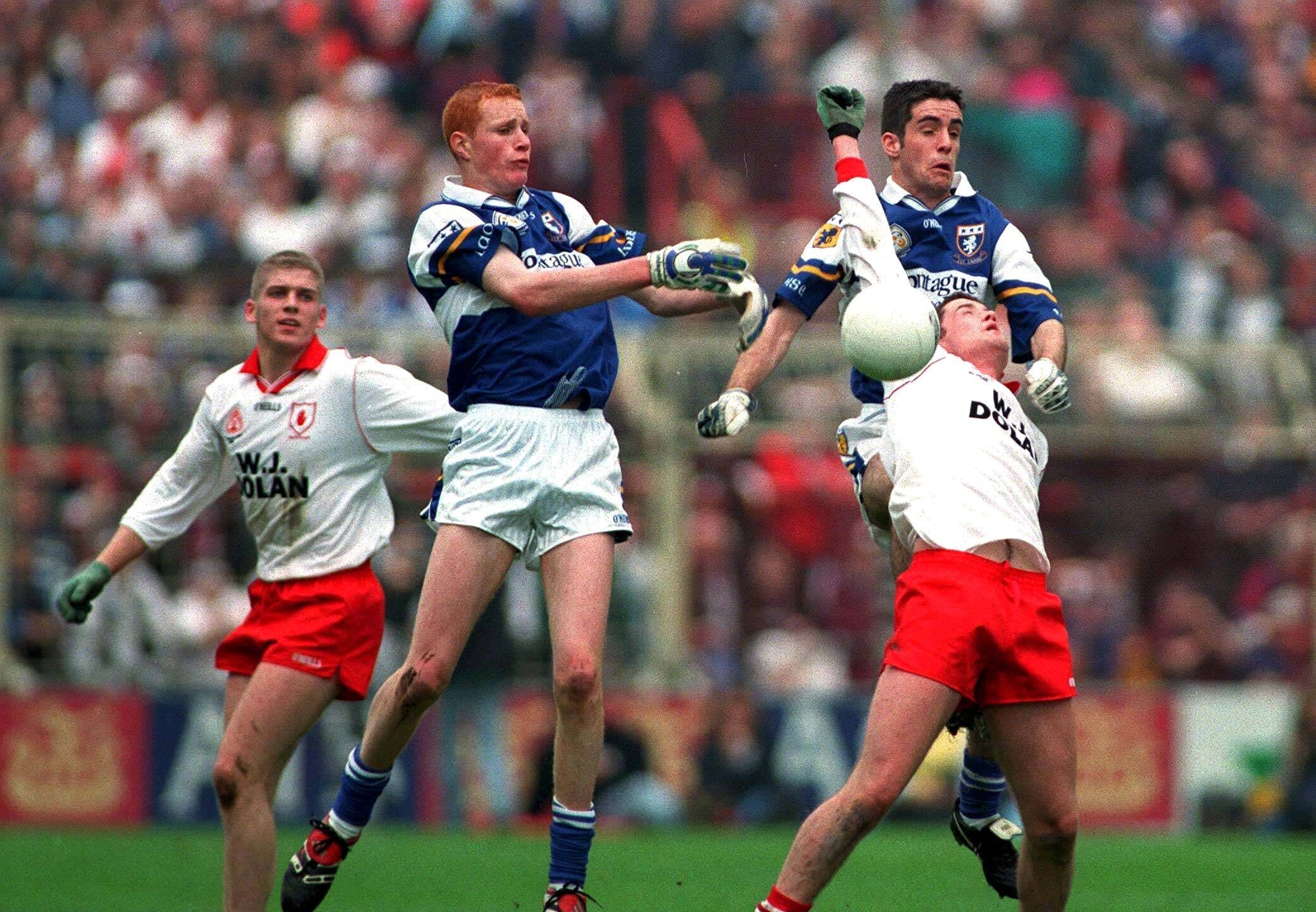 Do you remember your first and last time playing with Laois?
My first time playing for Laois at at minor level in 1998 against Longford and my first start would've come against Offaly and we beat them in the quarter final when Beano scored a brilliant goal where he chipped the keeper.
My first year playing senior was in 1999 and I played in the middle of the field in a league game against Tipperary.
My last game was in 2013 in Round 4 of the All-Ireland Qualifiers against Donegal, who were All-Ireland champions at the time, and we were managed by Justin McNulty.
We lost the first round of Leinster to Louth and a few of the lads left the panel after that. I had decided that it was going to be my last year and Justin had asked me to give it one more go.
The body was shutting down at that stage and I remember we played Sligo in a challenge match before Round 1 of the Qualifiers against Carlow and Justin told me he was starting me midfield – I was afraid of my fitness levels but I think I got man of the match on a Friday night in Dr Cullen.
Donegal beat us barely in the end and I pulled my hamstring after 15 minutes after starting well. We did really well and we missed a few scores too.
And what's your memories of the 2003 Leinster final and the celebrations?
I don't actually remember too much of the game itself only that it was extremely tough and very intense. When I look back now, it was a cracking game of football.
The biggest thing that sticks out in my mind is grabbing Colm Byrne near the end. He had hit the post and he was mouthing at the referee and I remember putting my hand over his mouth and telling him that it wasn't over yet.
Then Kildare had a free which they ended up missing and we went down the far end and scored. When the final whistle went, it was just a sea of blue and white.
I remember being up beside Ian Fitzgerald then and then I remember being back on the pitch and everyone bursting the back off you.
It was a surreal experience and I've always said it would've been nice to get the cup in the middle of the field because then we could've went around to everyone individually that were in different pockets of the stadium.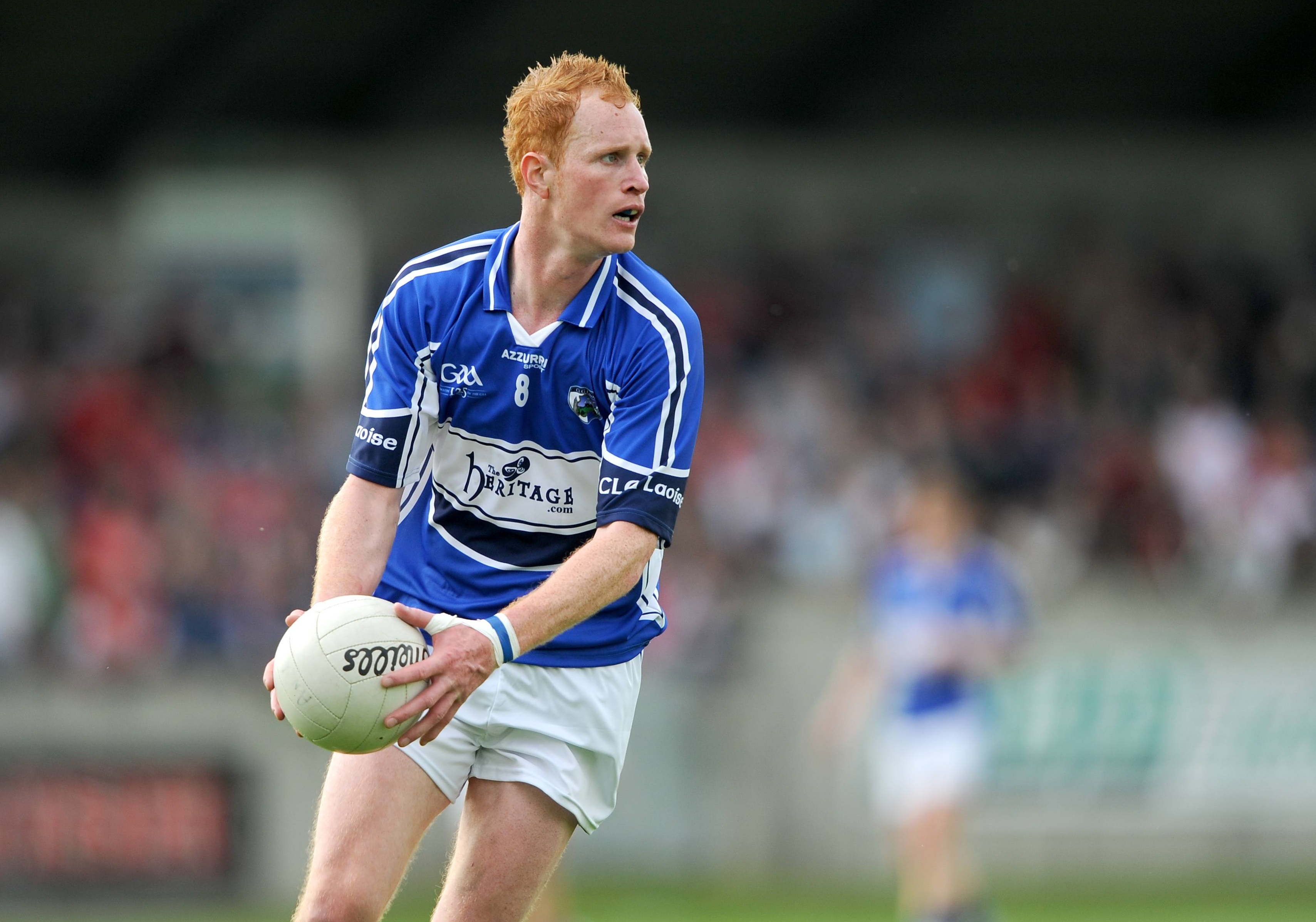 What is your favourite moment with Laois?
When Laois did make that breakthrough in 2003 and beat Dublin in the semi final, I was lucky enough to be named man of the match and the whole squad had done very well.
I was lucky enough to get a score that people remember so that would certainly be one.
And the second was in 2012 when we had four lads from the club starting on the team. You had Eoin Culliton in goals, Damien O'Connor at half forward, Brendan Quigley in midfield and I was lucky enough to be hanging on at full forward.
I had massive days with Laois but to be able to experience that with four lads from your village was brilliant.
And then I suppose the third would be in 2007 when we reached the Leinster final and I was captain. While Laois also won the minor in 2007 and my clubmate Sean Ramsbottom was captain. So that was a huge year for our club too.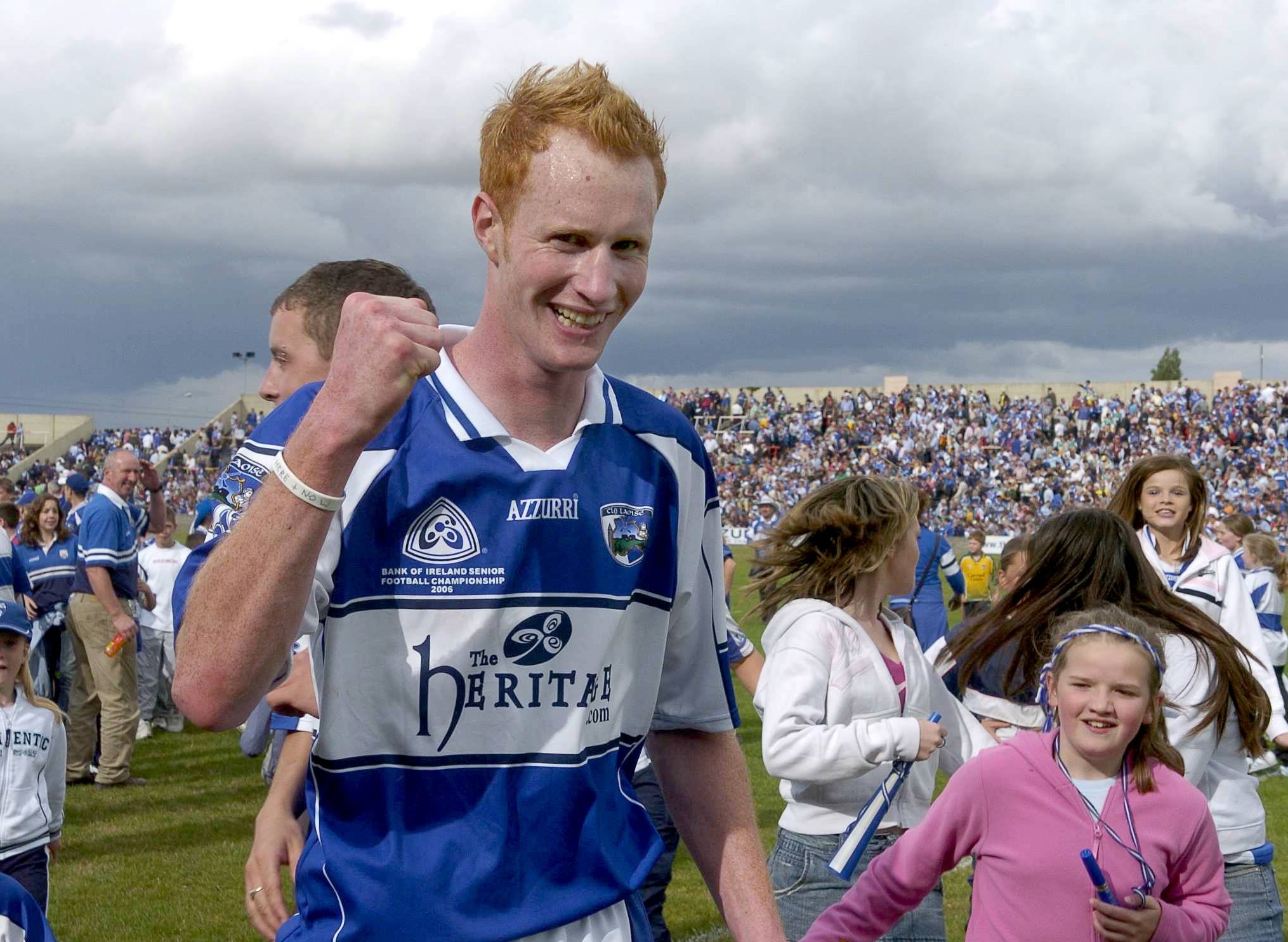 What was the low point?
Losing to Dublin in 2005. We were two points up with 69 minutes on the clock and we lost by one which really was a bitter pill to swallow.
We started slowly which was understandable after the way we played in the semi final against Kildare so we only really kicked into gear in the second half.
Then at club level, losing the 2008 senior final to Portlaoise was tough. It was massive for our club to get there but we came up against a superior Portlaoise team who have really only lost one since – to Stradbally in 2016.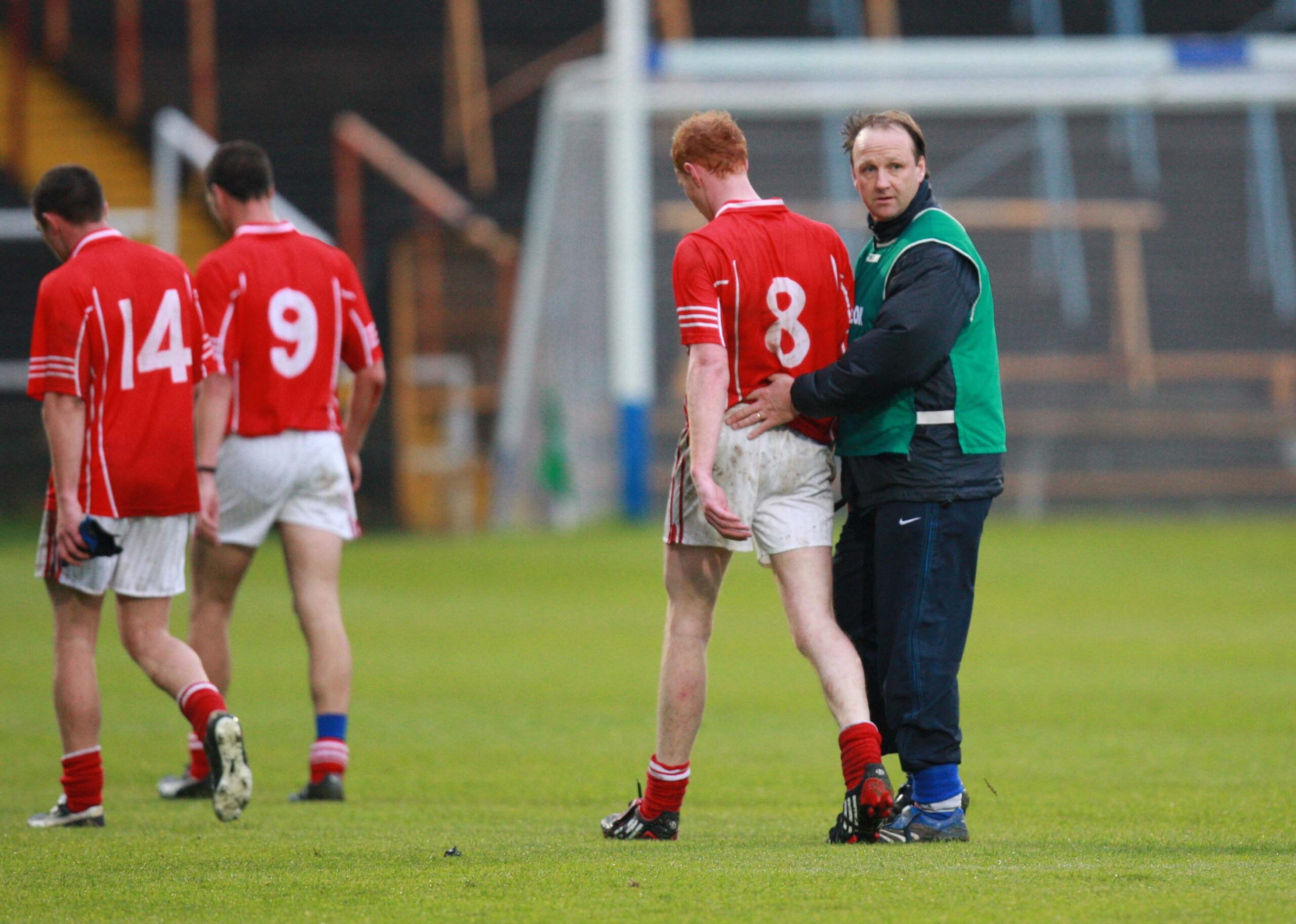 What was the best moment with your club Timahoe?
When I started, we had two senior years and then we were back intermediate which we won in 2000 where I was lucky enough to play with a number of the older members of the club.
We won intermediate a couple of times but to get to the senior final in 2008 was great. We beat Emo in the first round and then St Joseph's beat us in the second round but we regrouped and got to the final.
And for such a small place to reach a final was massive for us. We were close to Portlaoise with 50 minutes gone but they just kicked on as they have done for a number of years.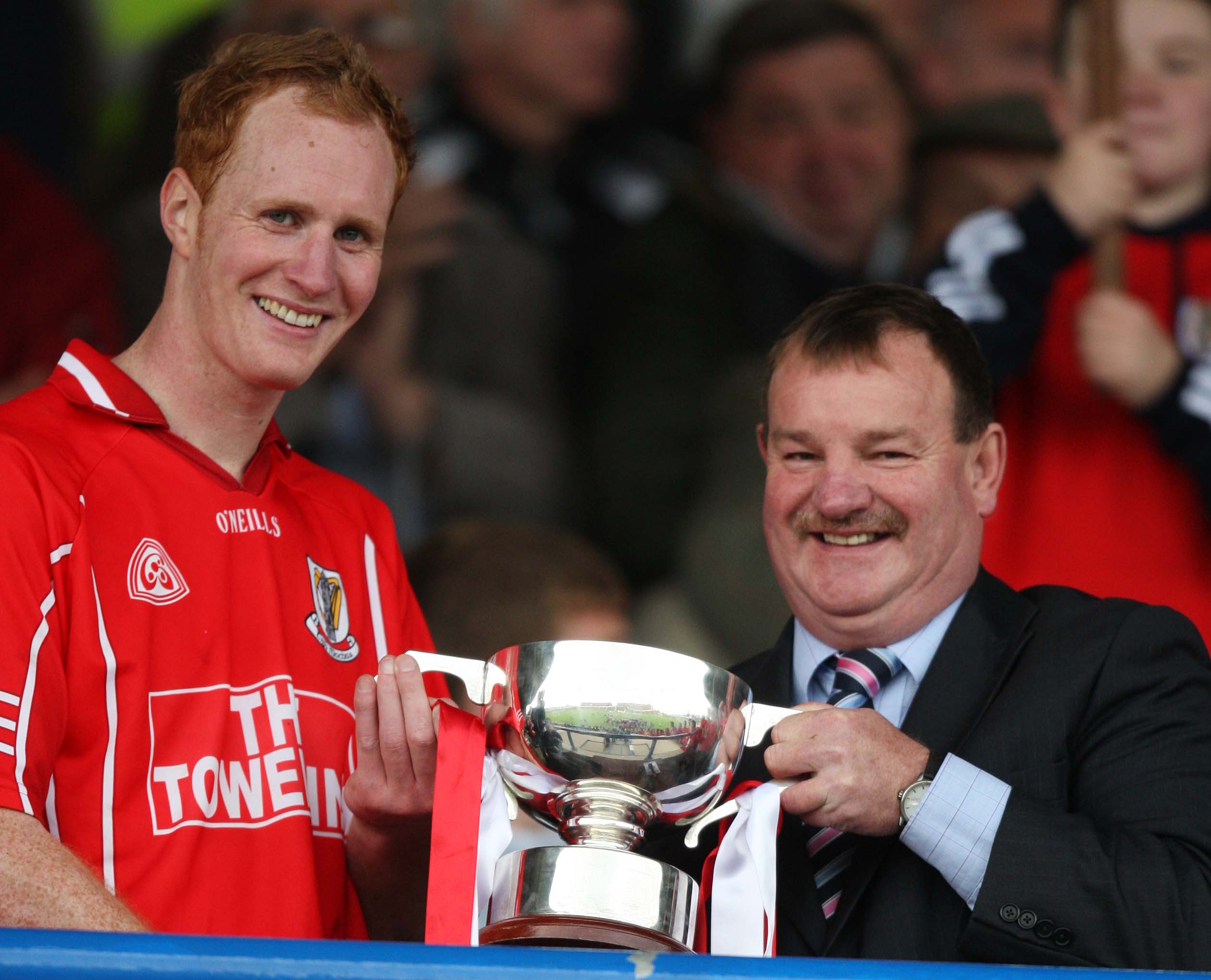 What honours did you win?
I played in four Leinster finals (Dublin x2, Westmeath and Kildare) and four league finals (Donegal, Armagh and Kerry x2) but at senior level I only won that one Leinster.
We won Leinster at minor level in 1998 but lost to Tyrone in the All-Ireland final. So it just goes to show that you can play for all those years but it is incredibly hard to win things. We were right up there with the best of them at times.
With Timahoe, we won intermediate in 2000, 2004 and 2010 – and a couple of Division 2 league finals too.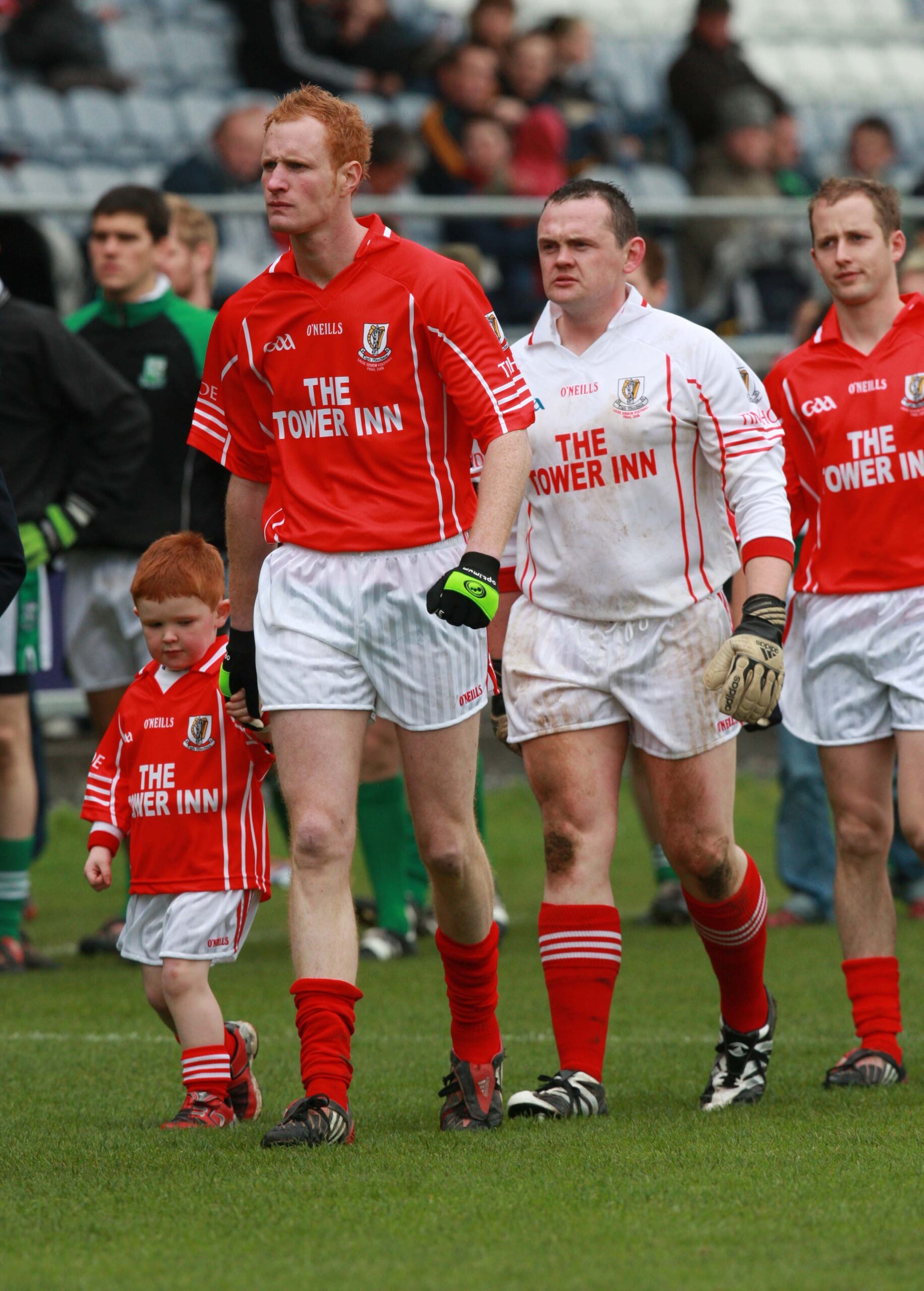 If you could go back and do things differently, what would you do?
I can't look back because I was in that moment. I was getting the best of training from the best of managers and the best advice. I played with some brilliant players and would class every manager I had as very good.
There is no point looking back because the past is gone and if I made mistake playing, there is nothing I can do to change that now. But as a coach now, if I see a player making a mistake that I did, I can influence them by telling them.
So I don't look back – I just look forward.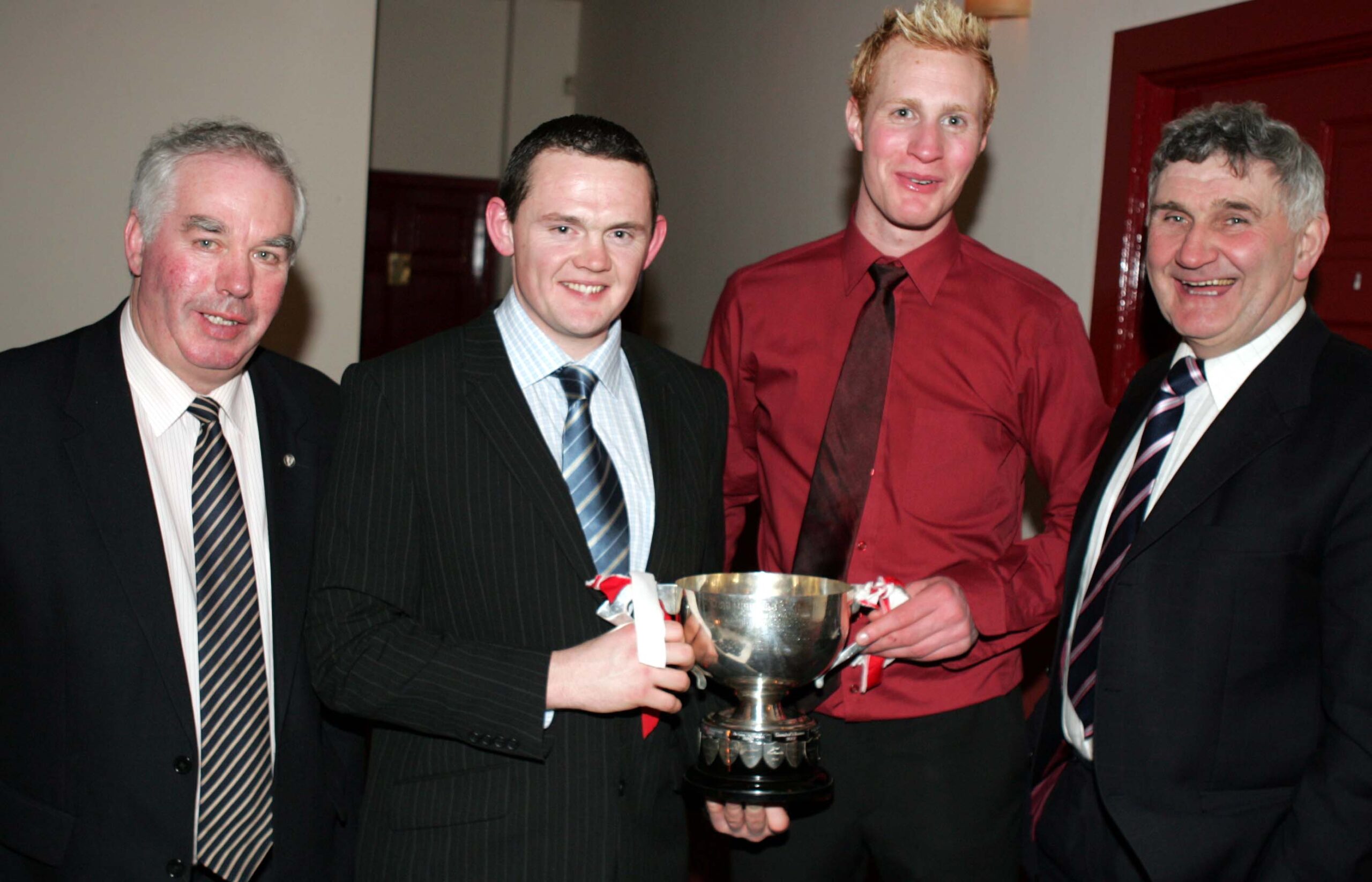 Who were the best players you played with and against?
I think that is a tough question because when you have a long career like I had, you get to play with some fantastic players.
In 2003, we had three All-Stars (Fergal Byron, Tom Kelly and Joe Higgins) but another three players were nominated (Beano McDonald, Ross Munnelly and himself).
You had a half back line of Tom Kelly, Darren Rooney and Kevin Fitzpatrick who I loved playing with and then you had the likes of Padraig McMahon, Colm Begley and Quigley coming along.
You had Donie Kingston then who I didn't get to play that much with because I was coming near the end but to me he is the ultimate full forward.
But it is not a question I can answer and be happy with. I've been asked to pick this before and I have answered and then I haven't been happy about picking one fella over another.
As regards playing against, I used to love looking at Darragh Ó Se but I was never that interested in looking at individuals – I was more interested in the team unit.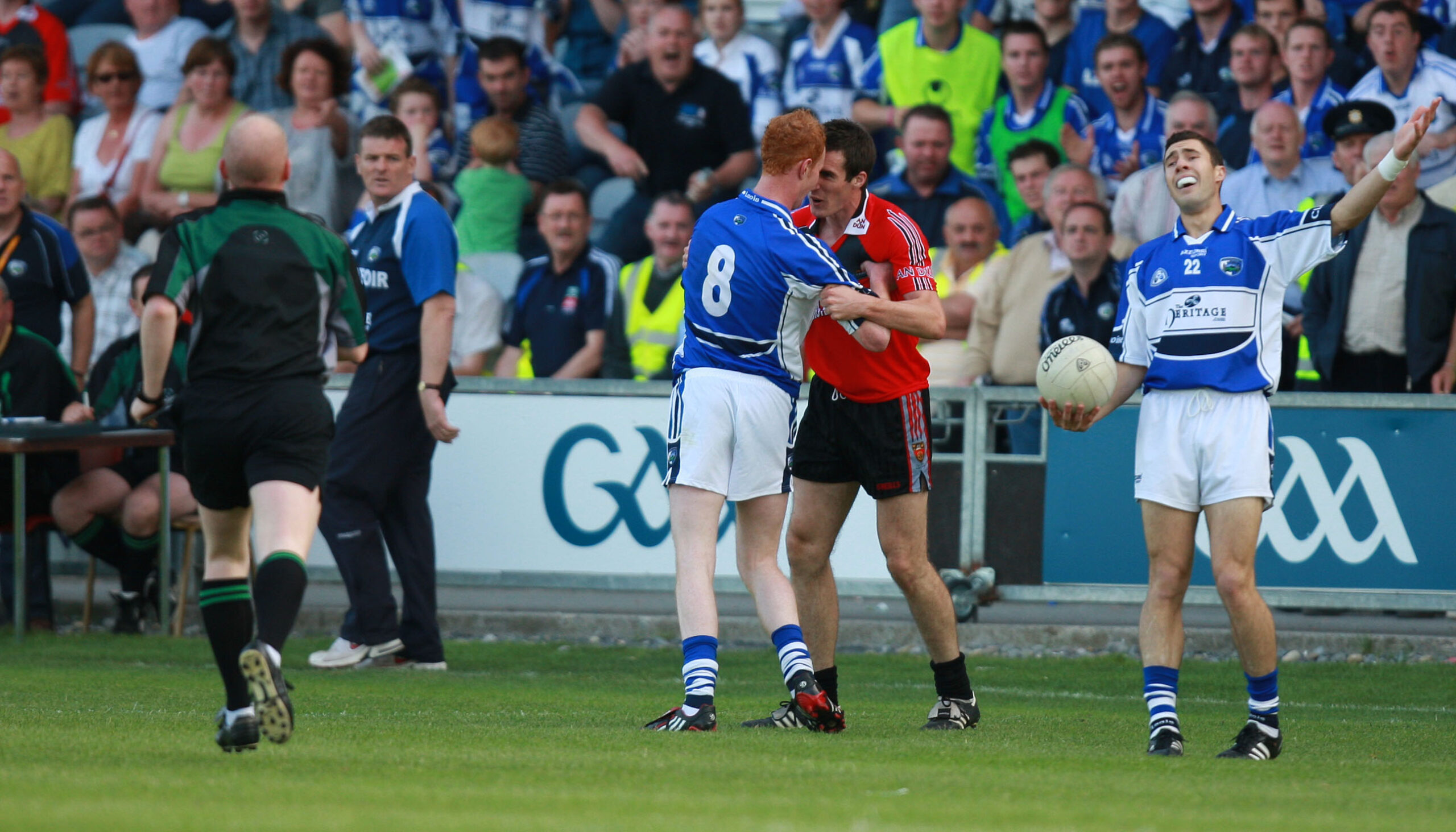 Have you any involvement with the game now?
I retired early enough but I managed Ballyroan-Abbey for two years, Graiguecullen for two years, did a small bit with Timahoe last year and now I'm back with Ballyroan-Abbey.
I really enjoy working with the younger players and trying to get my ethos and thinking about the game across to them. It keeps me involved in the sport.
The club championship is going to see me come head to head with a number of my former Laois teammates who are now managing clubs. Greg Ramsbottom has Stradbally, Kevin Fitzpatrick is with Portlaoise, Garry Kavanagh is with Courtwood and Joe Higgins is with St Joseph's – who we are supposed to be playing in the first round.
Greg is the oldest of us at 47 while I think Kevin Fitzpatrick is the same age. Garry Kavanagh is around 45 and Joe Higgins is 44 and I'm 37 now so although I'm much younger than them lads – I'll be hoping to cause an upset.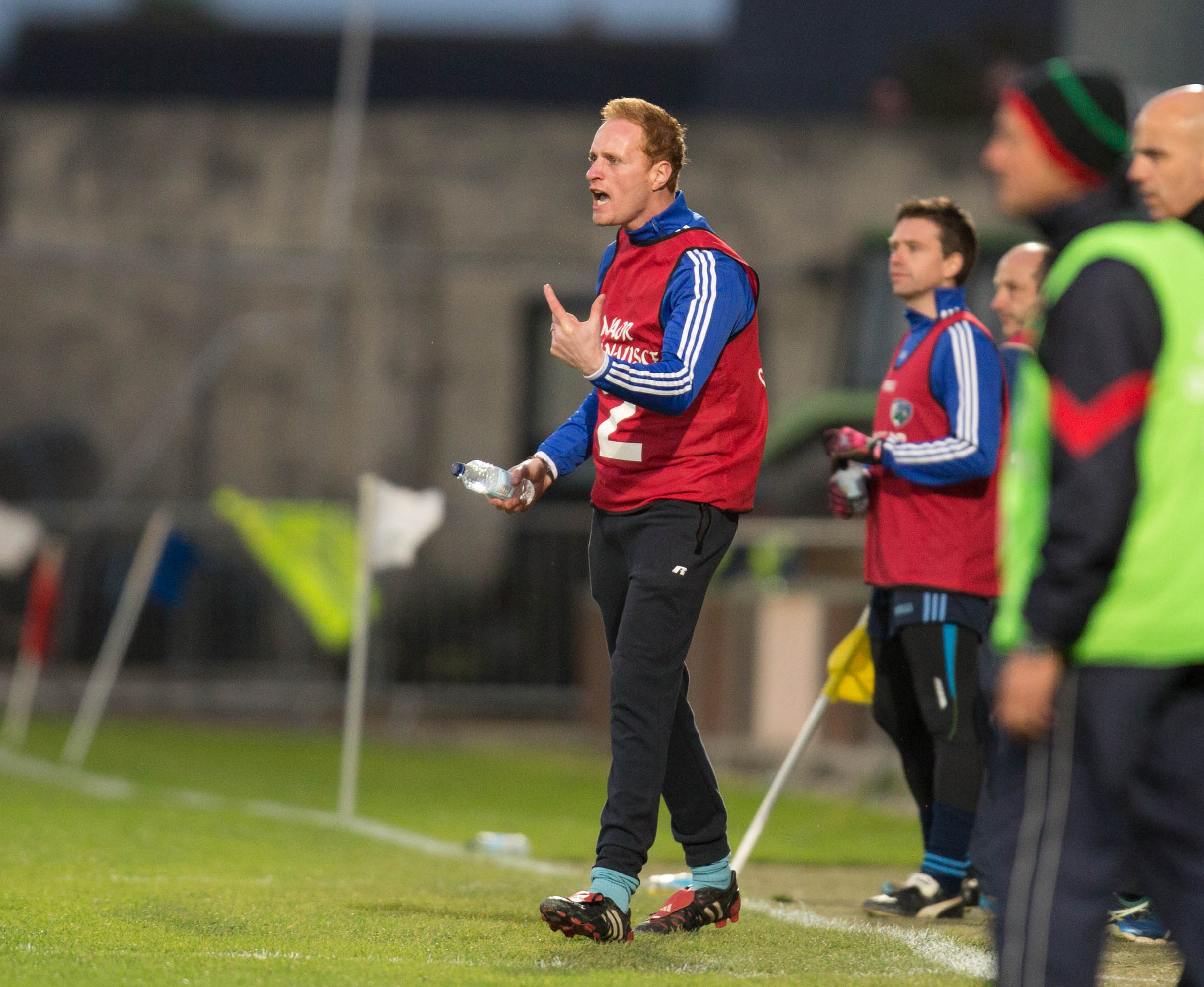 What's your view of football at the moment?
Gaelic football has changed a lot. I know a lot of people were looking at our 2003 final in lockdown and you will see physicality, fitness and long balls flying in. A lot of it was off the cuff.
Now it is gone much more tactical. It is not as attractive to look at and I think if they continue to change the rules, it will become even less attractive.
Phases do change too and I think the game has slowly moved away from being ultra defensive and although teams are trying to retain possession, they are more willing to go for a score now.
I count myself lucky to have played in an era when the game was very attractive to look at. If you go back to 2003 or 2004, I'd say football had a bigger audience than hurling.
It has turned now but hurling have made no rule changes.
SEE ALSO – Check out the full Sporting Memories interview series here