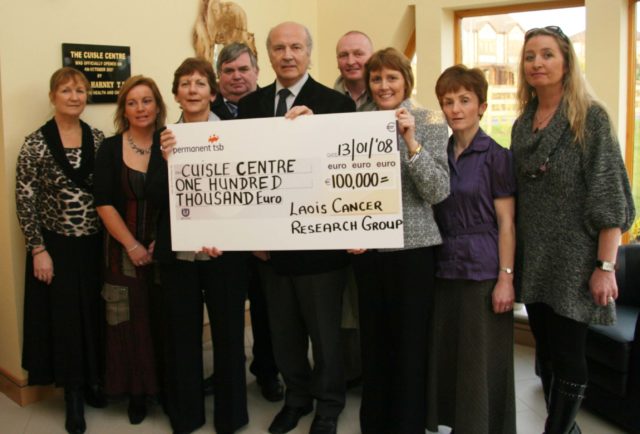 For this week's Moment in Time, we look back on a party in the Cuisle Centre in 2008 to honour the late Mary Ramsbottom.
Mary founded the Laois Cancer Research group in 2001 to help fund cancer research in Laois and to set up a house for people suffering from cancer.
The Cuisle Centre was open to the public for a day and attracted a couple of hundred people.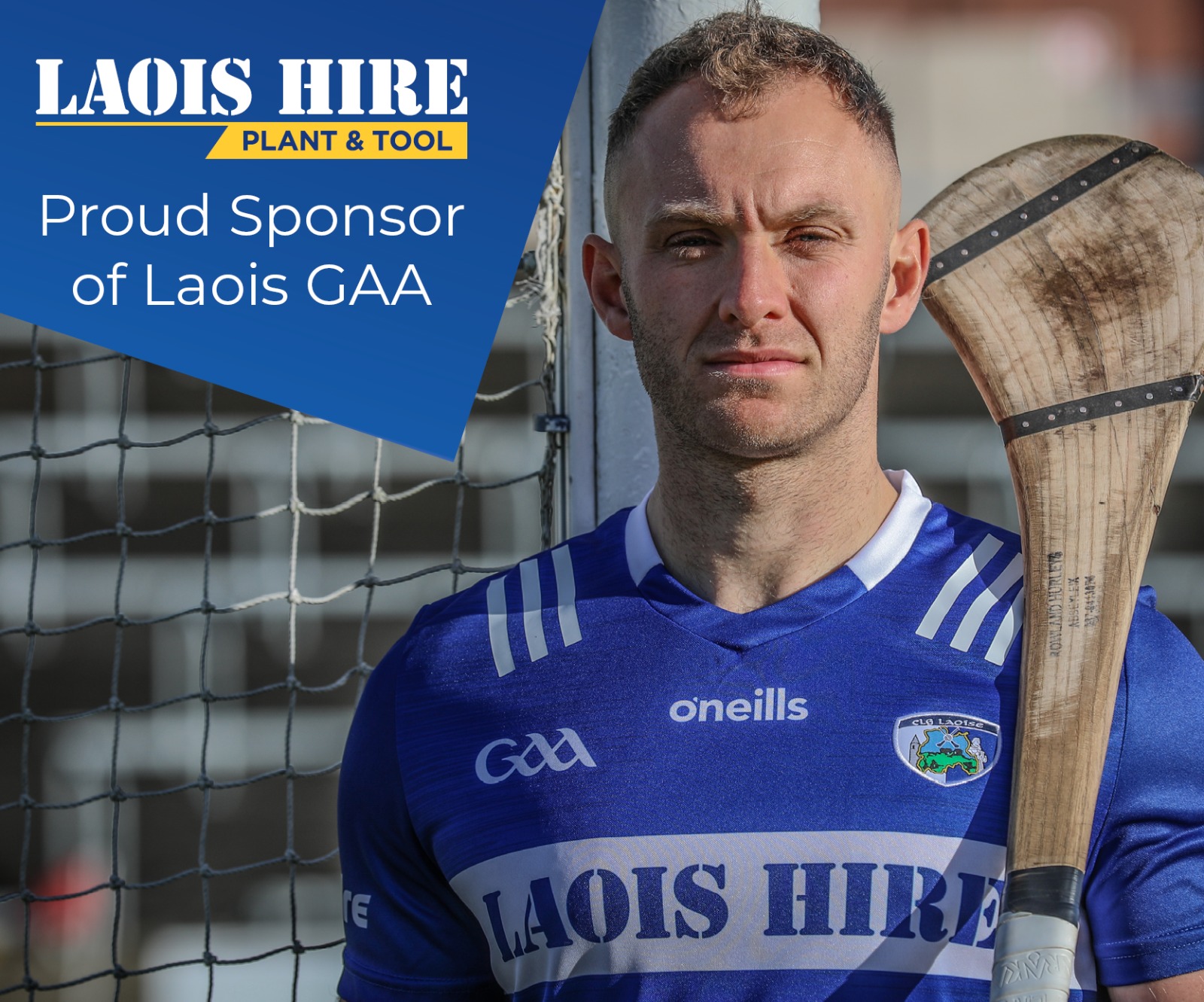 At the event, a cheque for €100,000 was presented to PJ Gorman of the Cuisle Centre by the Laois Cancer Research Group.
A library in the centre has been dedicated to the late founder of the Laois Cancer Research Group and has been called the Mary Ramsbottom room.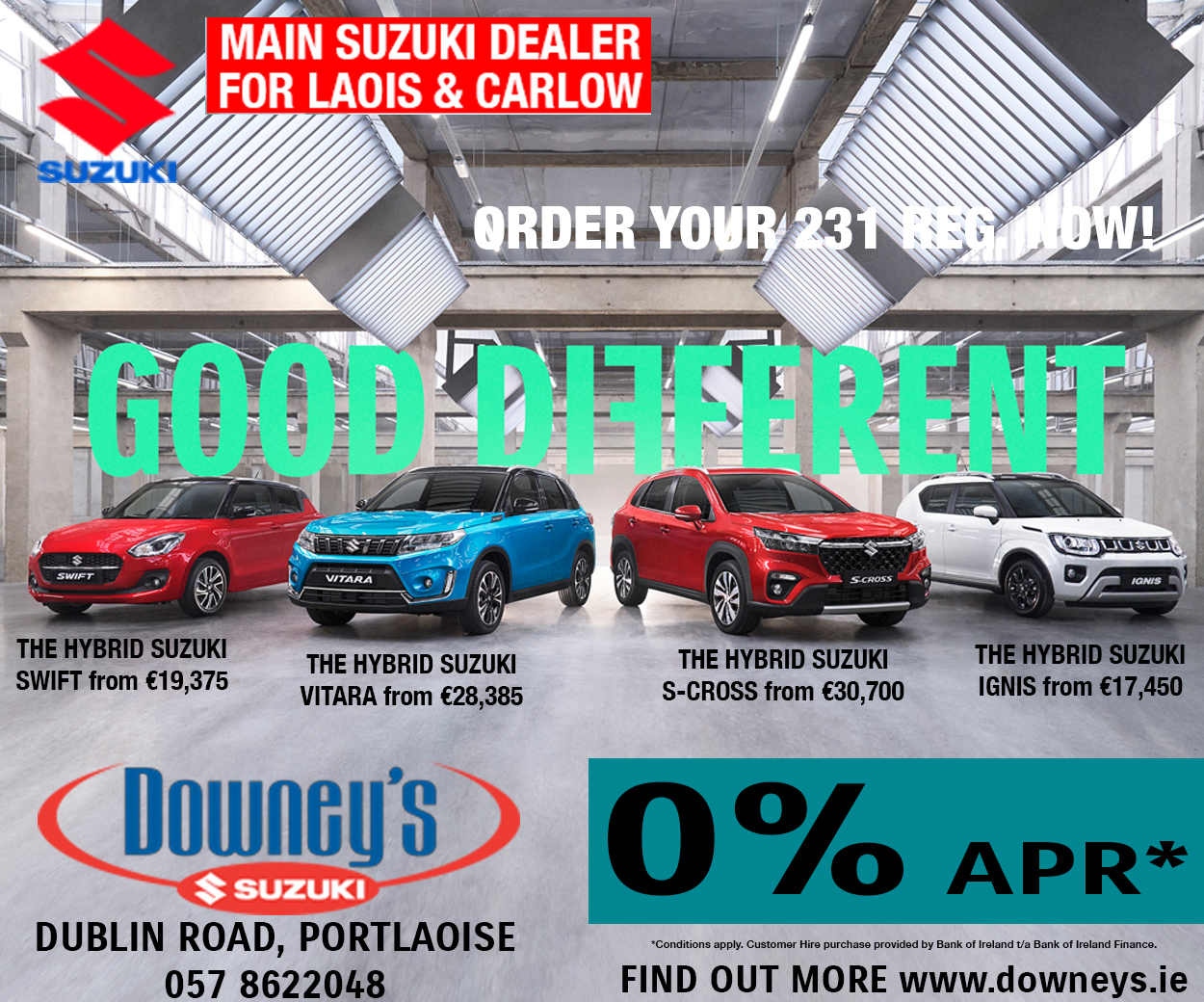 A painting of a scene in Stradbally which was one of Mary's favourites was commissioned by Gemma Guihan. The painting was presented to Mr Naughton of the Cuisle Centre and it was hung in the Mary Ramsbottom room.
Antoinette Brennan of the Laois Cancer Research Group committee put together a book entitled 'The Story So Far' remembering all the fundraising events that took place over the years.
You can check out photos taken by Alf Harvey at the Cuisle Centre below.