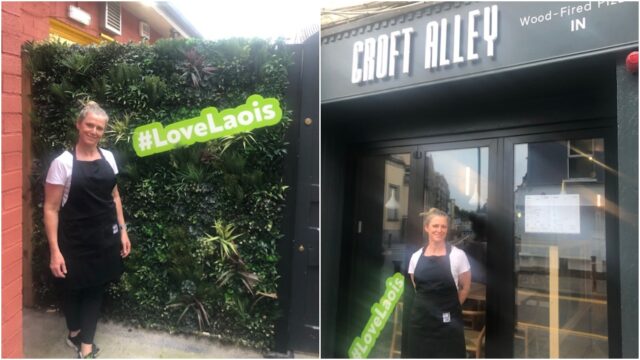 In October 2019 Croft Alley appeared on the streetscape of Portlaoise.
Little did owner Gale Watchorne know that less than six months later she would be forced to close the doors again due to a global pandemic.
The eatery had proved extremely popular in the relatively short period of time that it had been open, serving mouth-watering pizzas and wine in an almost holiday-like atmosphere.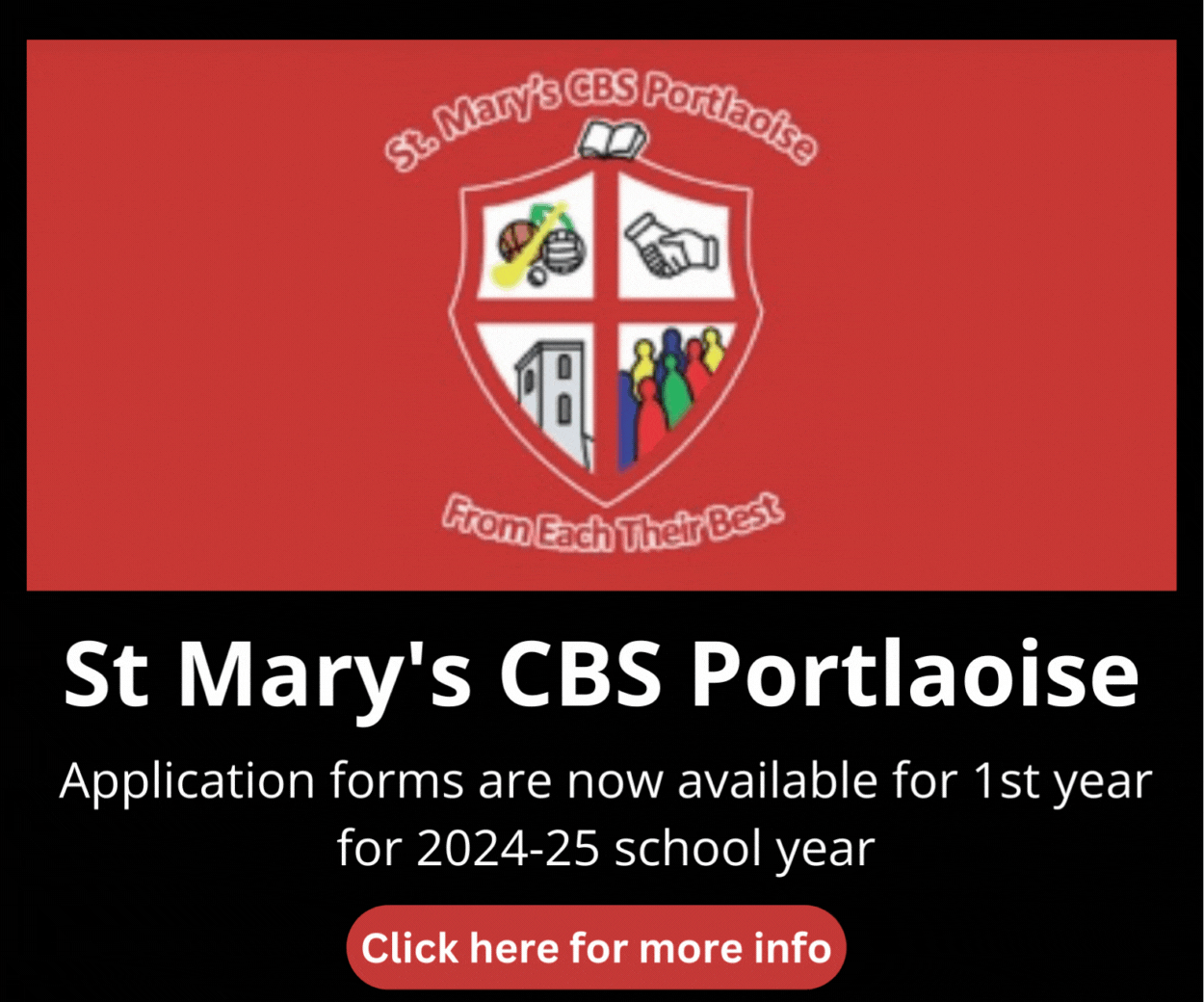 As with lots of businesses, during these recent times, adaptability was the name of the game.
Foresight during the planning stage also helped as Gale had included a take-away hatch at the time with a view to adding such a service in the future.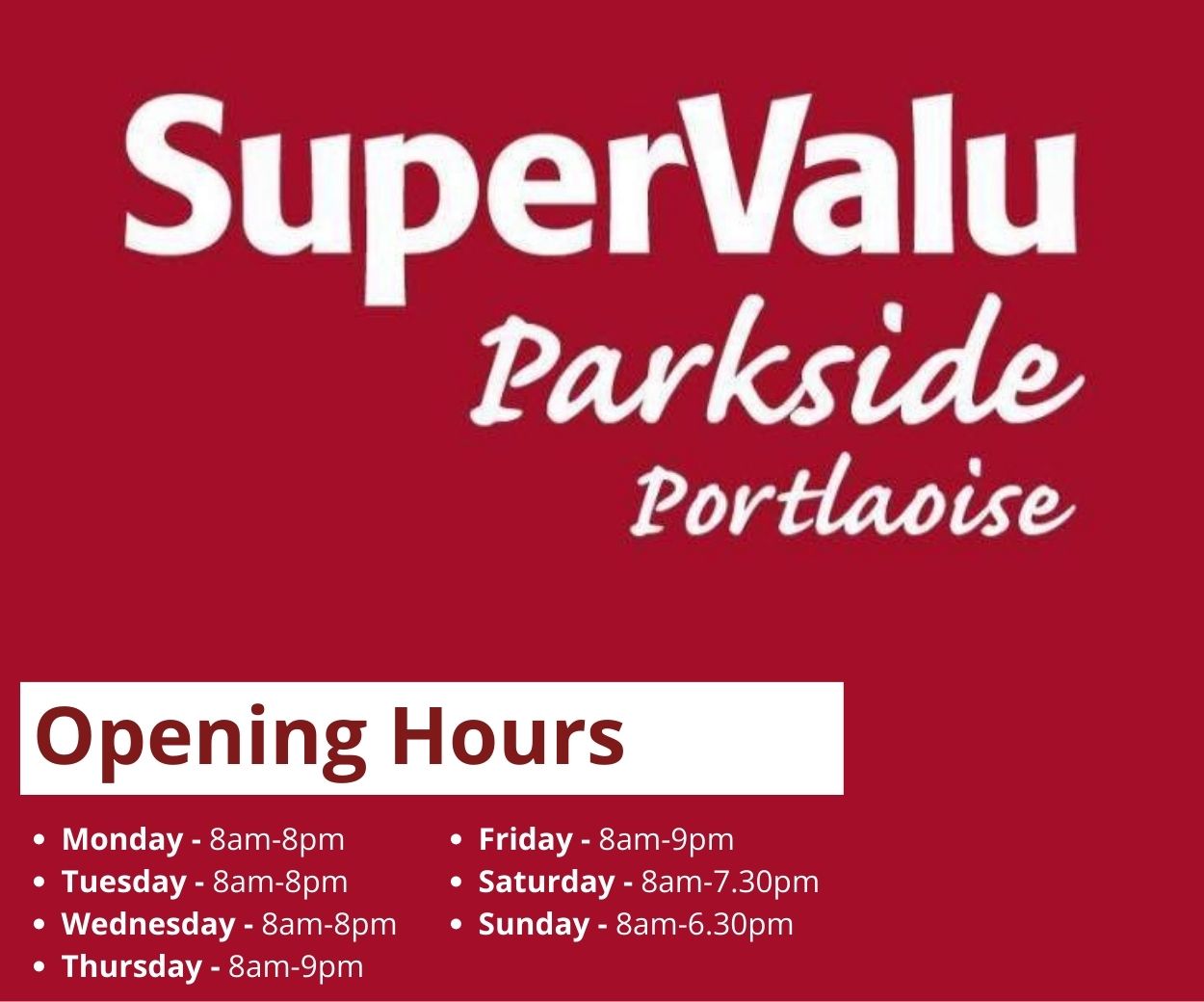 The future came sooner than she thought though and having been closed for only five weeks, she switched tact, pushed forward and began with initially offering pizza kits for home delivery.
Gale herself has years of experience in the hospitality sector as well as being from a local business focused family.
Here, Gale gives us a little insight into her travels, hospitality experience, move home to Laois and not keeping all her eggs in the one basket!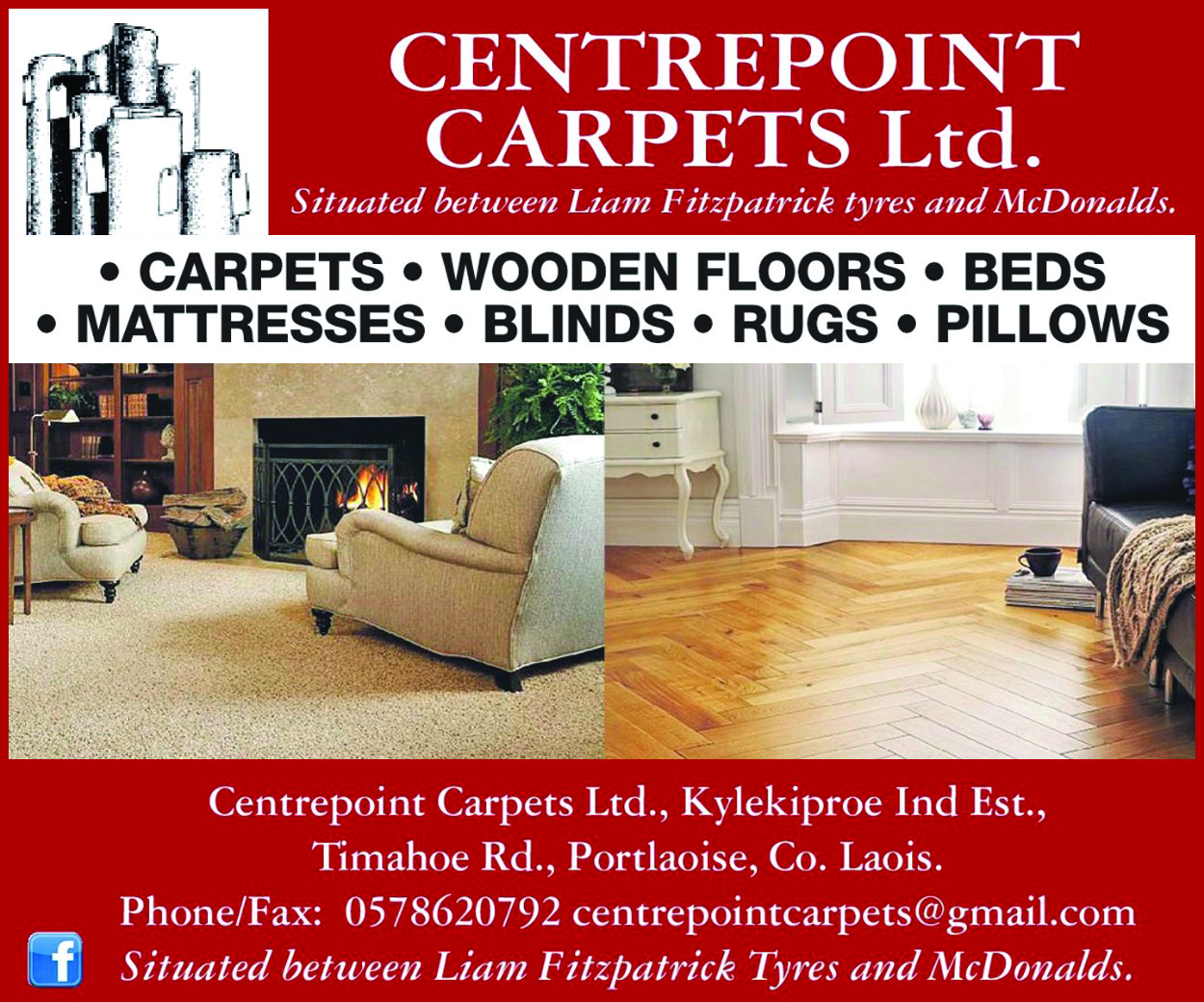 First of all, tell us a little bit about your background and Laois links.
I am one of six children and was raised in Mountmellick where my parents were publicans and grocers. I went to school locally in Patrician College Ballyfin and from there on to college in DIT, Dublin.
Straight out of college and not ready for the real world yet, I set off on a yearlong backpacking holiday to Australia; I didn't intend it at the time but that year ended up turning into 20!
You spent time working and living abroad – tell us a little about that and where you were based.
I arrived in Melbourne in 1997 with £600 which was the minimum amount of money required at the time to travel to Australia.
Needless to say the £600 didn't stretch too far and I had to start working shortly thereafter. At the time, the Irish pub music scene was huge in Melbourne, so with my background and like many Irish travellers, I gravitated towards it.
I got a bar-tending role in a hospitality company that was expanding quickly and I started out in their Irish bar called Bridie O'Reillys which was located on the bustling Chapel Street in South Yarra.
From there I moved around and worked my way up in the company, eventually setting up and managing one of their high profile venues, Platform 28.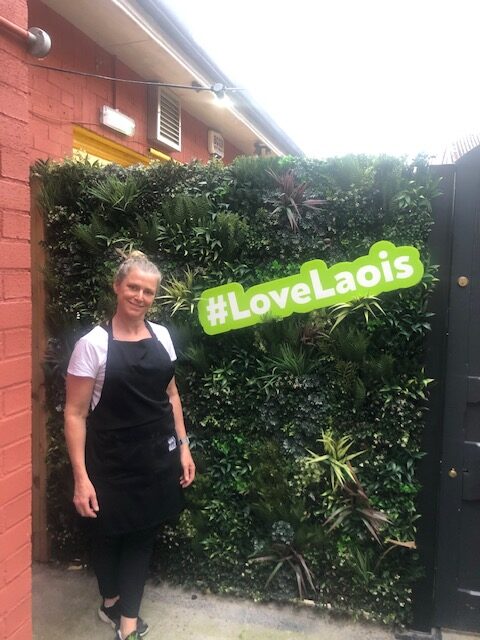 Croft Alley seems as if it always belonged on Main Street, Portlaoise – was it always the plan to come home and set up business here?
Out of my six siblings, four of us run our own businesses; my eldest sister Edel is the third generation to run the business in Mountmellick; my brother John has Jeremiah Grants here in Portlaoise and my sister Dona has a café in Portobello, Dublin and is just about to open a second.
I was always going to start up my own business, but ultimately it was my family that decided the location and drew me back to Laois.
How long were you open before Covid-19 became our reality and changed life (and business!) as we knew it?
We opened the doors in October 2019 and closed them in mid-March.
I was really lucky in that I was only closed for five weeks before I reinvented as a take-away business.
I was not offering takeaway at the time of closing but I made provisions in the design to accommodate it and had a takeaway hatch installed.
I had no idea during the planning stage that it would become the mainstay of my business during a worldwide pandemic.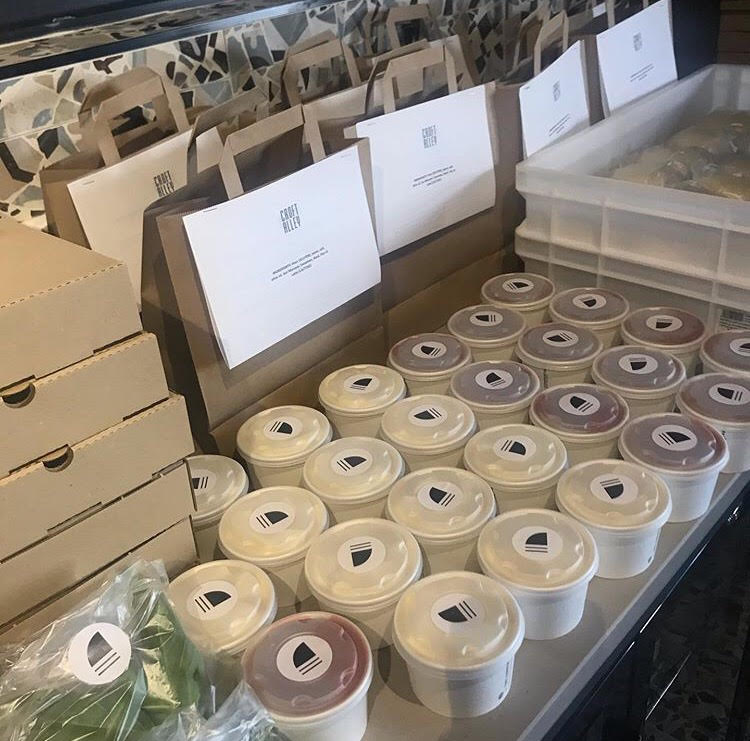 You reacted quickly by offering pizza kits for home delivery – Tell us a little more about that and the other offerings that are now available to your customers.
The pizza kits consist of everything you need to make two 11-inch margharita pizzas.
I thought it would be a great way of getting my product out there and marketing Croft Alley while providing a fun activity for the family to do together.
There was a very positive reaction to the kits and so I added a cheese and wine board to the delivery service and more recently a charcuterie board with wine.
For the charcuterie offering I am collaborating with Sarah from Miscellany Cakes. She is providing a fabulous chocolate cake dessert which is a lovely way to round off a delicious board.
A nice idea for a date night in or as a gift for food and wine lovers.
What's the origin of the name, Croft Alley?
I didn't realise how difficult it is to come up with a name for a business. So many were thrown around and quickly ruled out.
Eventually I decided on Croft Alley.
It was my mother who actually came up with the name. My parents purchased Kelly's Hotel (now Jeremiah Grants) back in 1987.
After my mother read the deeds from Kelly's she discovered that the old townland where both properties are located was formerly called Kerseys Croft Dowling Meadows.
Obviously that was a bit of a mouthful for a business name so I finally settled on Croft Alley. I like that the new name is rooted in the past.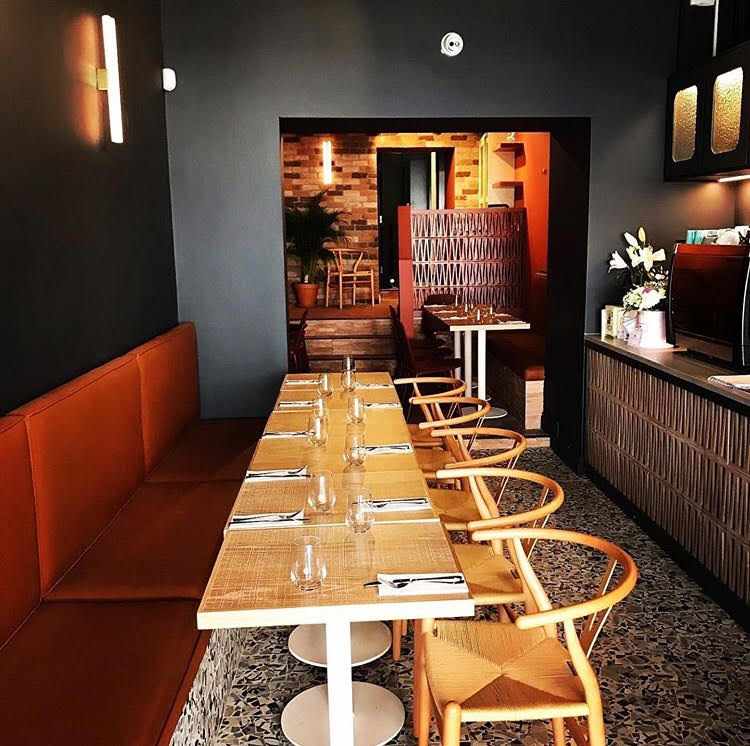 What inspired the decor of the restaurant? Is the interior your own design?
I worked with the designers and we came up with the décor together.
I had a clear idea of what I wanted and they just made it all happen.
I wanted to create a warm cosy space –  a place where I myself would enjoy spending time. I think it worked out well.
Having travelled – have you a favourite place on earth? And more importantly in Laois?
The Slieve Blooms are pretty spectacular.  We spent a lot of our time as children in Glenbarrow and I still love heading to the waterfall and around the Ridge of Capard for a hike.
Having done quite a bit of travelling, I don't think I could choose my favourite place; there are so many fabulous places out there and so many more I want to visit.
Travelling is just the best –  I love experiencing amazing cultures and local cuisines.
You're sitting down to a meal in your own restaurant – what do you pick from the menu?
Croft Alley is a great place to share food and when I'm dining, I like a little bit of everything.
I would have to start with a bottle of red followed by a charcuterie board and meatballs all served with our homemade woodfired ciabatta bread.
We are introducing some pasta dishes to our menu so they would also be on my list.
Carbonara and a ragu pasta dishes along with a few pizzas would be my pick and if there's room another bottle of red… and something sweet, a crème brulee…why not!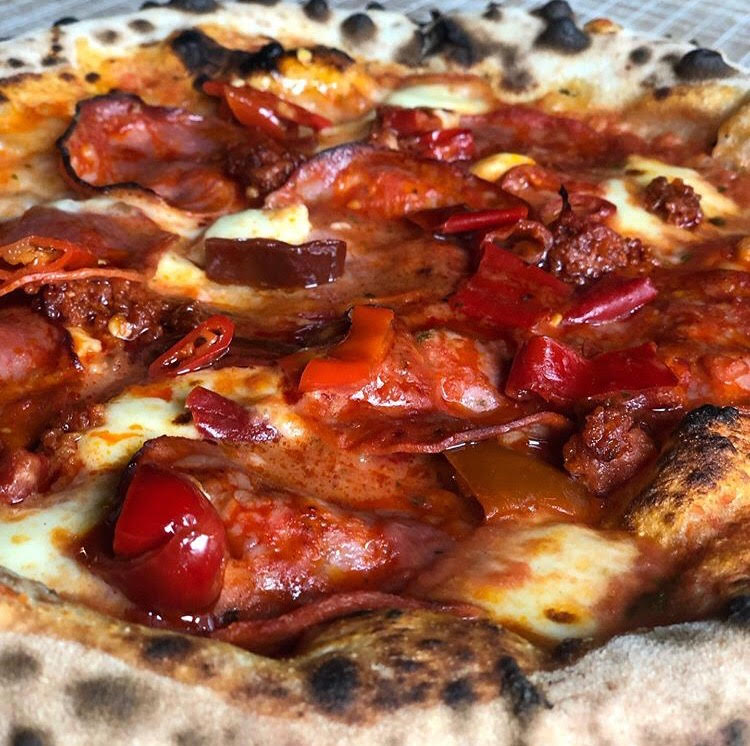 Is there any business or business person that inspires you in your own day to day business?
I have worked with great people over the years and would like to think that I have taken elements of their ideas and management style and incorporated them with aspects of my own.
I suppose if I had to name a person it would be my father; he has such a pragmatic approach to business and clear perspective on issues.
Sometimes he can solve a problem with just one sentence.
What has been the most valuable lesson you've learned on your journey with Croft Alley so far?
You need to be adaptable and be ready to react quickly when the unforeseeable happens. Also best not to keep all your eggs in the one basket.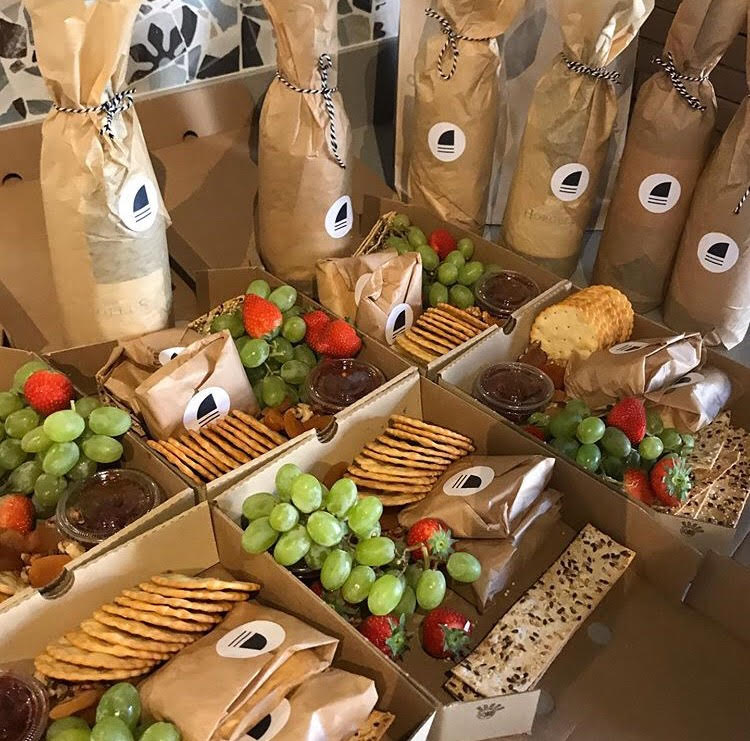 Just for fun…..
Wine – Red or White? I have been known to drink both, probably more on the red though.
Cat or Dog? Definitely dog
Tea or Coffee? Coffee first thing in the morning, tea later in the day
Sweet or Savoury? Savoury for sure
SEE ALSO – Patrick Ryan: Laois native and Firehouse Bakery on the rise