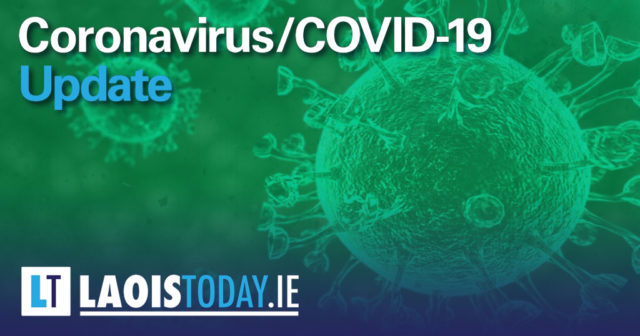 There have been a further 174 confirmed cases of Coronavirus in Ireland and one additional death, according to figures released by the Department of Health today. 
Of the new cases today, 110 of them are in Kildare. There are 27 new cases in Dublin, seven each in Cork and Offaly, six in Meath and the 17 remaining cases are spread across 13 other counties, of which Laois is one.
69% of the new cases are under the age of 45 and 124 of them are men.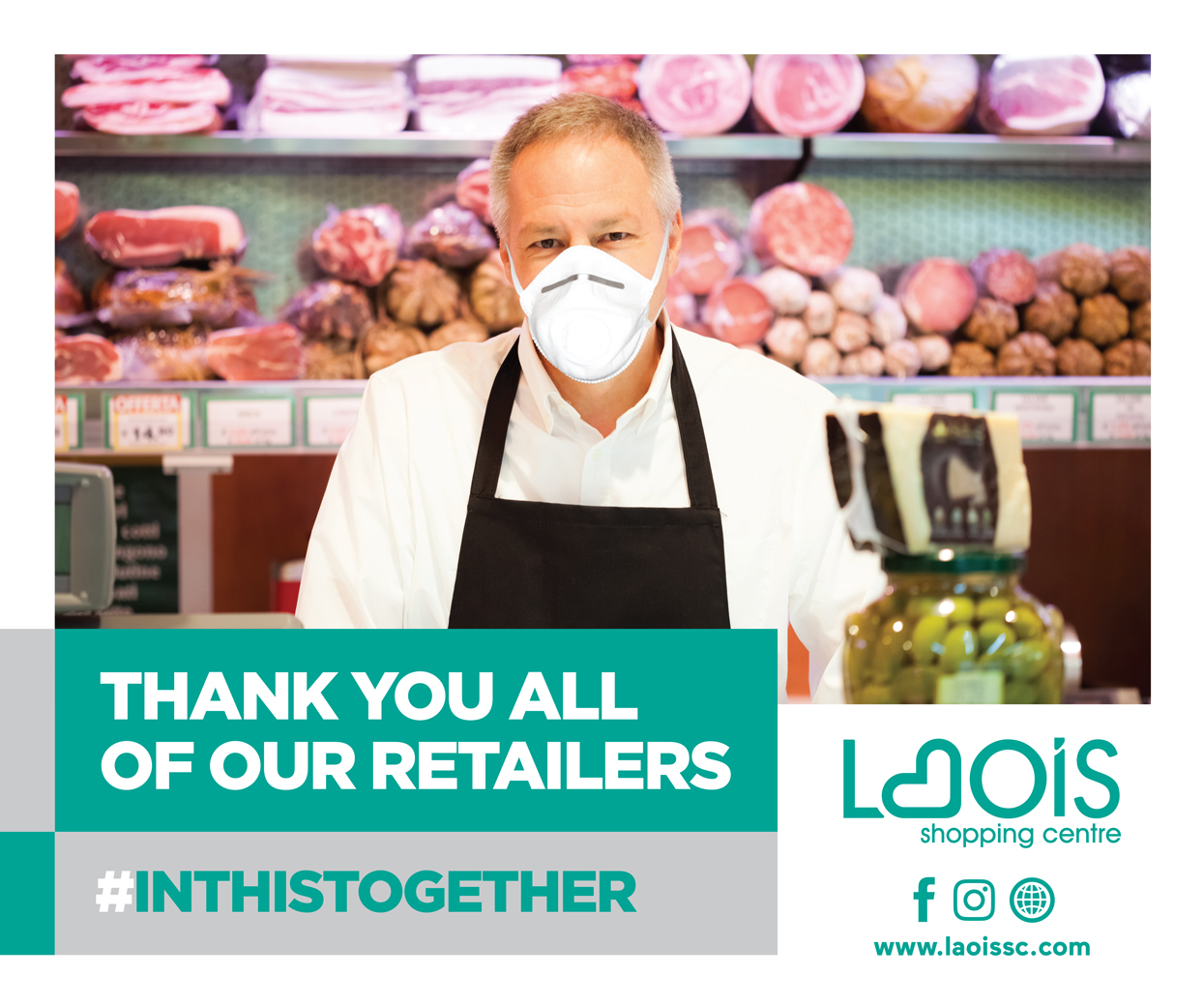 112 of the cases are confirmed to be associated with outbreaks or are close contacts of a confirmed case. 
The HSE is working to identify any contacts the patients may have had to provide them with information and advice to prevent further spread.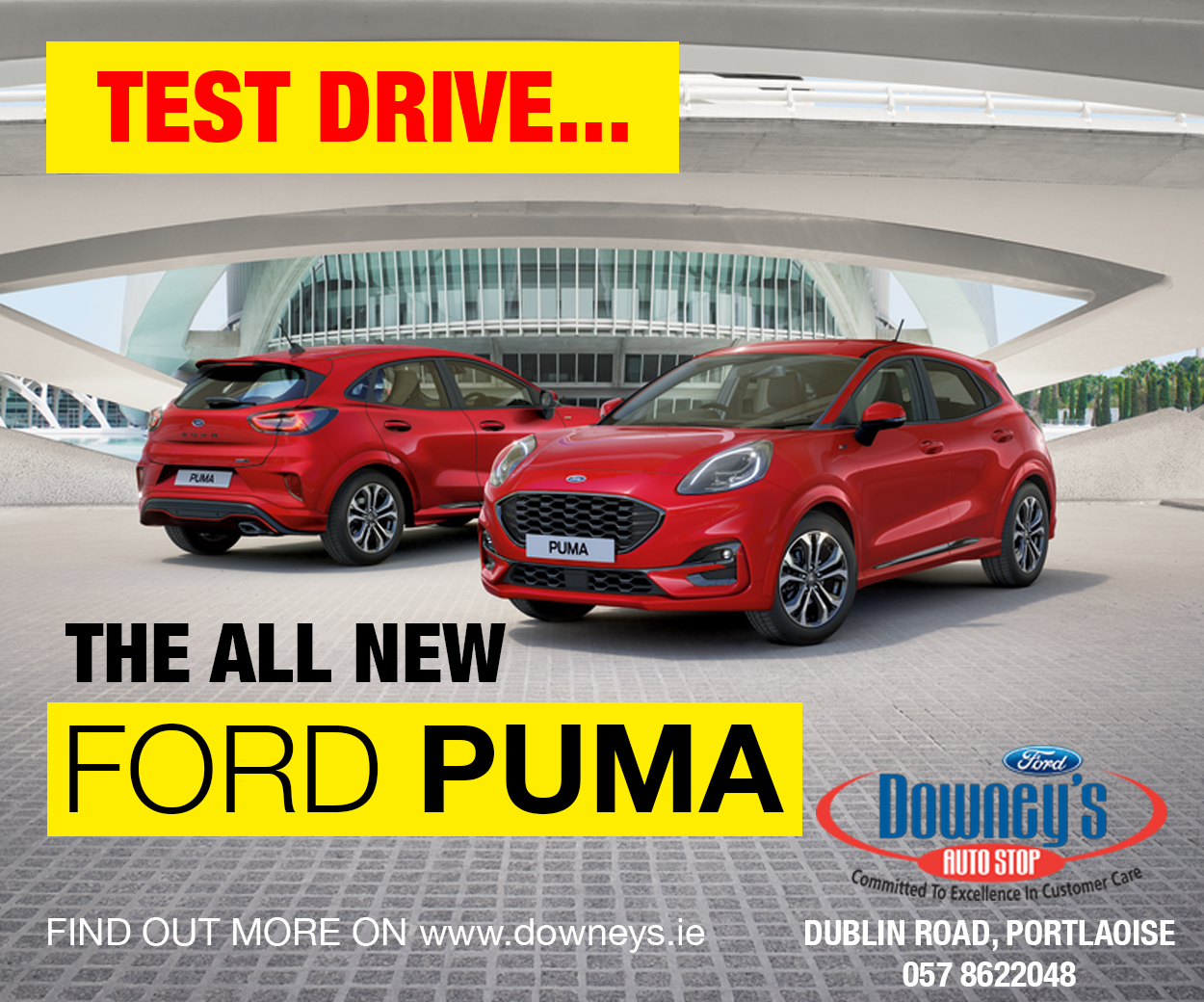 Dr Ronan Glynn, Acting Chief Medical Officer, Department of Health, said; "While today's numbers of confirmed cases are high, they are not unexpected. As I said last night, we are expecting significant numbers of cases to be reported over the coming days.
"Throughout this week, we have been testing all workers in facilities where outbreaks of COVID-19 have been identified as well as close contacts of those people who have received COVID positive results.
"Tonight's figures are a reflection of these measures with 118 of these cases linked to the counties of Kildare, Laois and Offaly.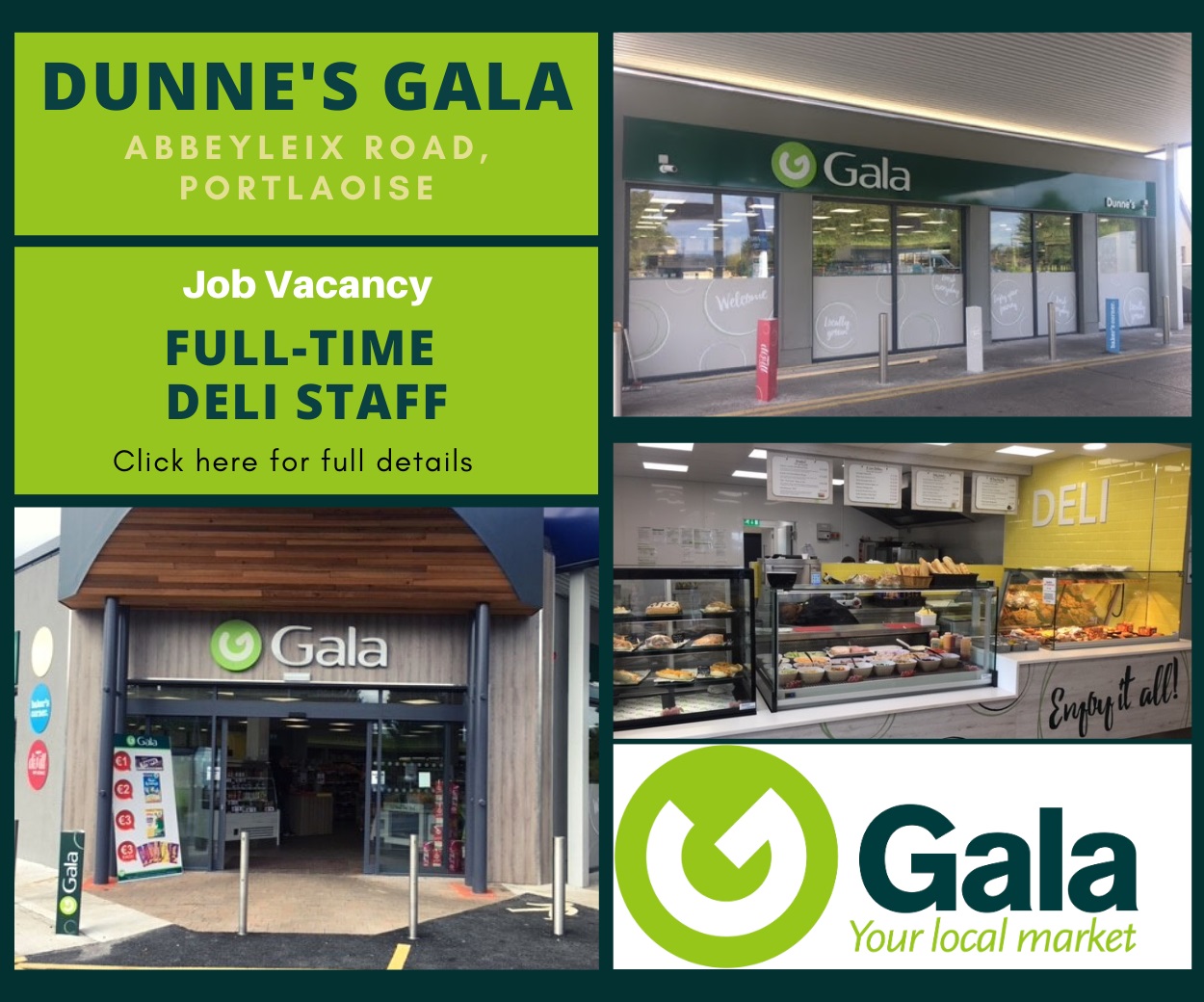 "Our priority now and our reason for recommending the proactive measures announced last night, is to avoid these cases and clusters leading to widespread community transmission of the disease.
"50 of tonight's cases are located outside of these three counties and around the rest of the country. I once again ask everyone regardless of where you live in the country to take every precaution possible to help us control the spread of this disease and protect our most vulnerable.
"This means continuing to wash our hands, keeping 2 metres apart from one another, avoiding crowds, wearing face coverings where appropriate, covering our coughs and sneezes and downloading the COVID Tracker app."
Meanwhile details have emerged of a letter sent by the public health experts to the Government advising of the threat of the virus "spreading much more widely" in the three counties of Kildare, Laois and Offaly, that have been locked down for the next two weeks.
In the letter, seen by the Irish Times, informed the Cabinet's decision to reimpose tough restrictions on the three counties.
Dr Glynn said there has been a change in the progression of the disease since late June.
NPHET has been watching the shifting trends "with growing concern" culminating most recently in a sharp rise in infections over the last week.
Cases had more than doubled over the period with "several significant and large clusters" in counties Kildare, Laois and Offaly, Dr Glynn said in the letter.
To illustrate the gravity of the midlands surge, he noted the epidemiological incidence – the number of confirmed cases per population – for coronavirus in Ireland over the last 14 days was 9.6 per 100,000 people.
In Kildare, that figure is 61.6 per 100,000; in Laois it is 62.6 per 100,000; and in Offaly it is 46.2 per 100,000.
There have been 150 new confirmed infections in Kildare over the past two weeks; 55 in Laois; and 36 in Offaly.
Dr Glynn pointed out a high proportion of the confirmed cases are among those aged under 45 years. In Kildare, 75 per cent of cases are under 45 years; in Laois it is 93 per cent; and in Offaly the figure is 65 per cent.
Until now, hospitalisations, critical care admissions, nursing home cases and deaths were not showing any worrying trends in the three counties, but because of the age profile of cases, NPHET is worried there could be a "delay" in the spread to older and more vulnerable sections of the population in the midlands.
The vast majority of cases in the region were transmitted through close contact with a confirmed case: Kildare 94 per cent; Laois 91 per cent; and Offaly 71 per cent.
There were currently "few cases" as a result of community transmission, Dr Glynn noted.
Nonetheless, there are "significant concerns" in NPHET as all the relevant indicators were showing a "significant and increasing level of disease" in the three counties.
Given the scale of outbreaks there is a "real risk that this could spread much more widely in the community in the coming days and weeks", Dr Glynn told Health Minister Stephen Donnelly.
Advising on a tightening of restrictions for two weeks, he said the situation could be "reviewed" at that stage.
SEE ALSO – 'We want answers' as Minister for Health and Chief Medical Officer invited to emergency meeting of Laois County Council