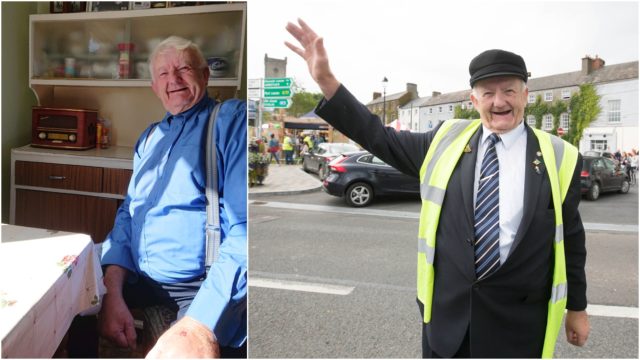 This piece originally appeared on LaoisToday in September 2019 before the All Ireland football final replay and the National Ploughing Championships. 
---
There is 'Dad joke' that does the rounds in our family. It was a personal favourite of my uncle, Billy Whelan.
It goes: 'You know your uncle Mick played in midfield at every county final in O'Moore Park for the last 40 years … he's in the Accordion Band. Boom, boom!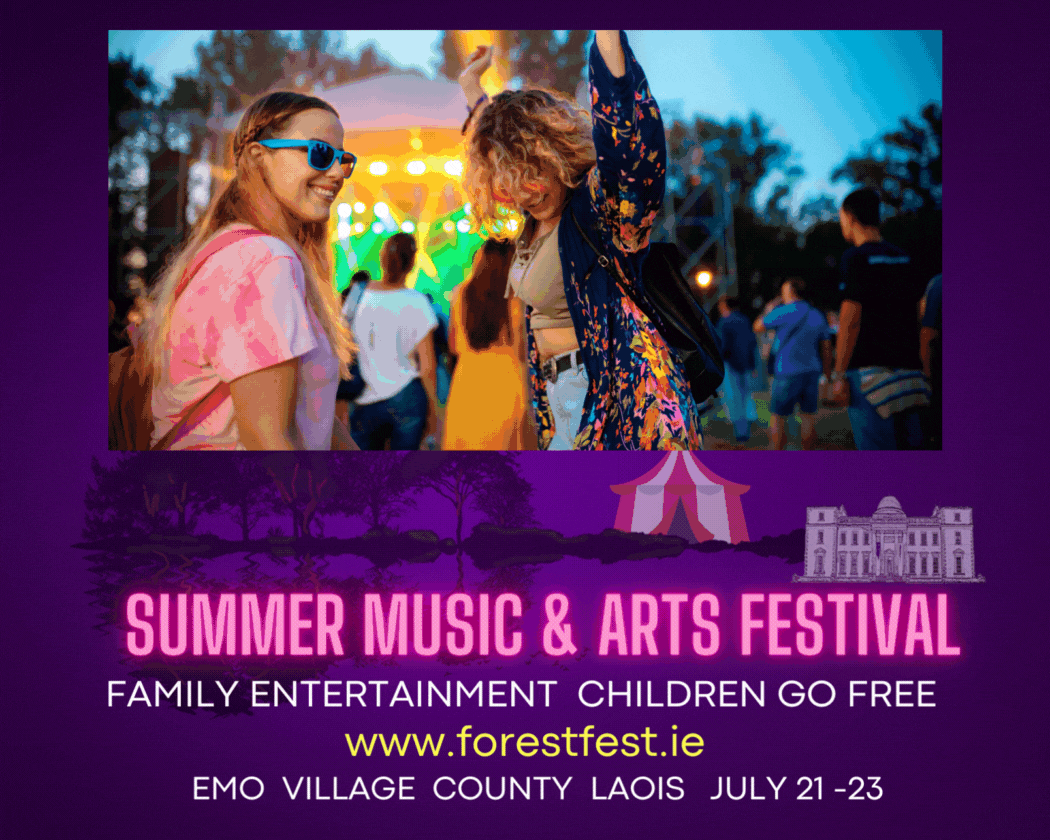 Well in that spirit and it's quite an achievement there is a Laois man who is more photographed and well known around Croke Park than any star forward, any towering midfielder, any GAA President and knows every blade of grass and every nook and cranny in the hallowed ground.
You know him too, even though you might not realise it and you may not know his name as he is a familiar sight week in, week out in Croker and O'Moore Park.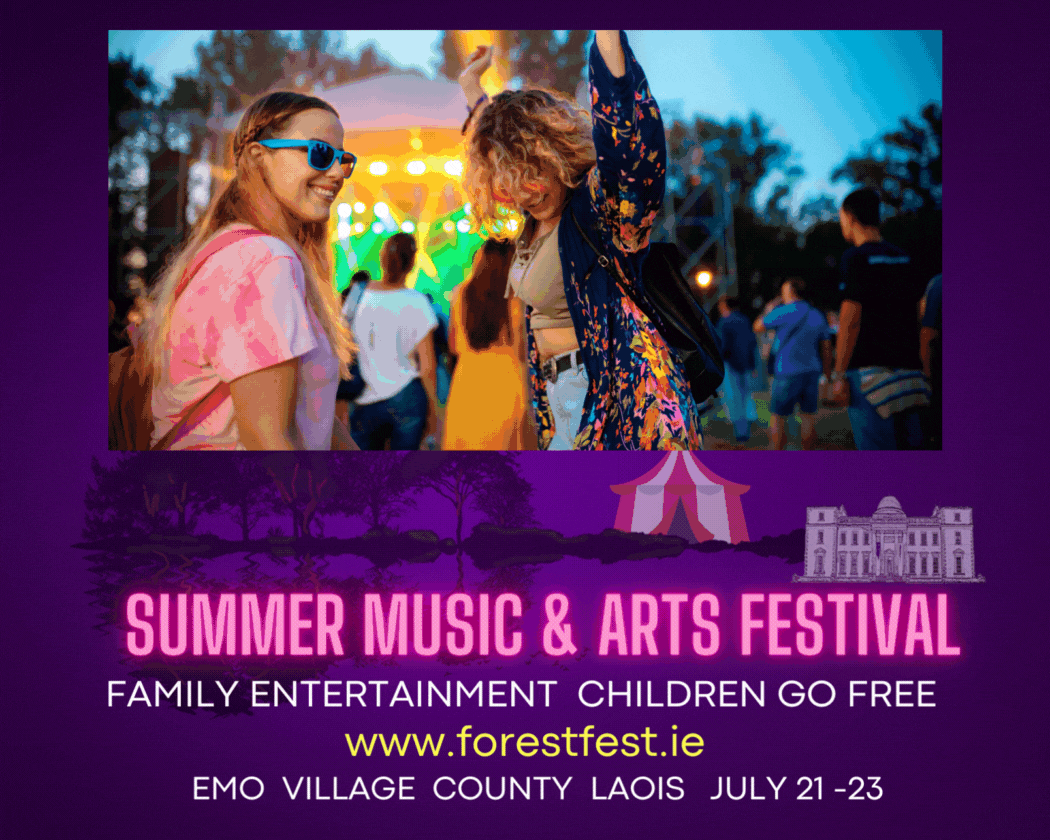 Alf Harvey could publish a book of photos dedicated to John Dollard from Cullohill, that tall, imposing figure in the distinctive peak cap and his uniform of a bright yellow bib, emblazoned with 'Maor' as gaeilge, as he has been carrying out his stewarding duties in various GAA grounds around the country for decades.
This weekend he'll be back in Croke Park for Saturday evening's All Ireland football final replay between Dublin and Kerry and on Sunday it'll be the ladies football finals.
It is safe to say that John Dollard has been at more All Irelands than most of the rest of us have had hot dinners.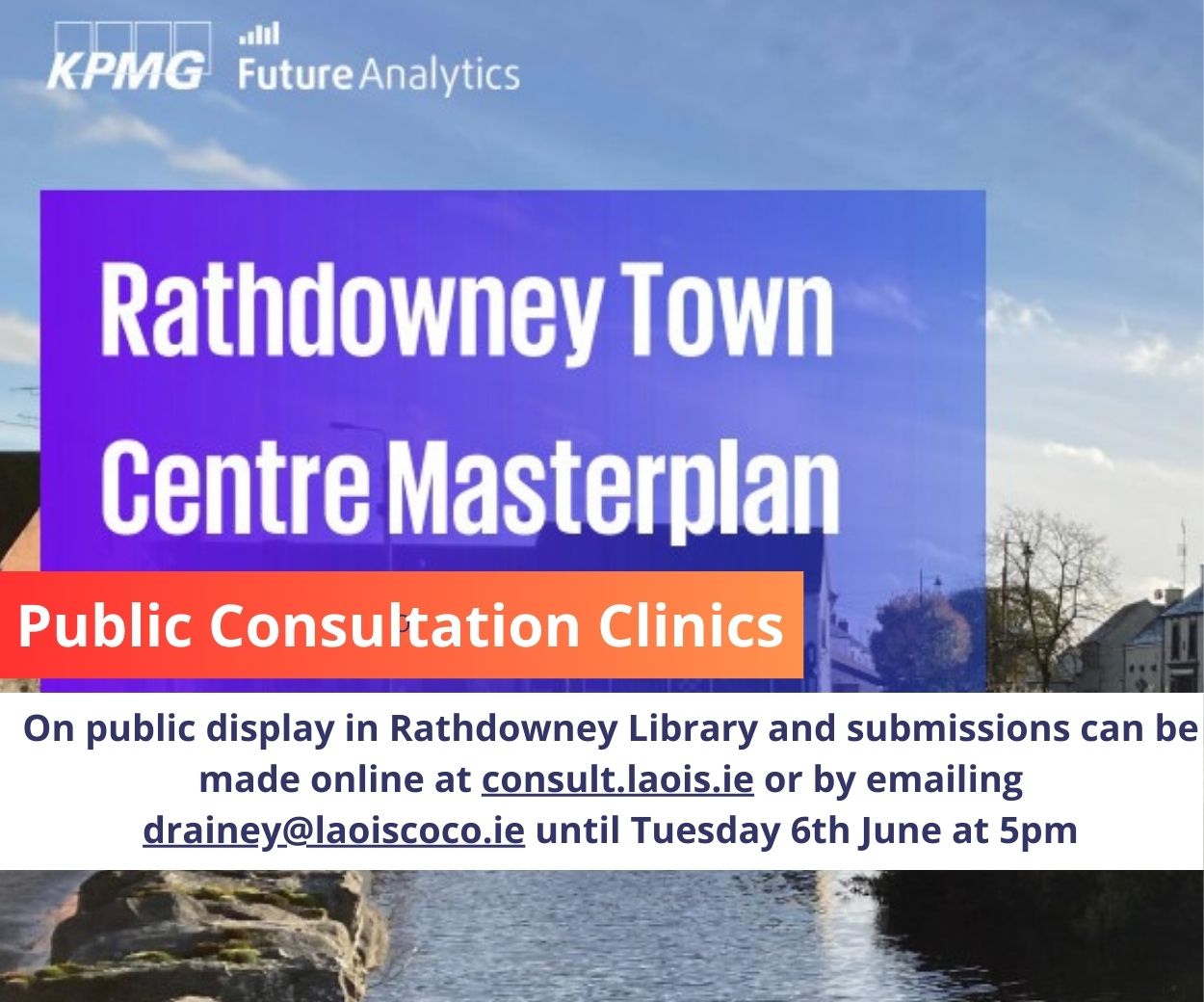 It is safe to say too that John Dollard loves the GAA, the matches, the supporters, the atmosphere, but most of all he loves hurling.
Last Sunday it was the camogie finals. A long day on his feet with so many matches up for decision.
"There was a good few matches last Sunday so I was standing for over five hours, from 11am until after 4 o'clock. I help people with information and directions and am always stationed on Jones Road opposite the Croke Park hotel," explains John.
"It will be same now this weekend and busier than ever with the replay on Saturday evening and the ladies finals on Sunday, it will be all go," he outlines that the journey to Croker starts for him when he meets the bus ferrying his fellow stewards at the Gandon Inn, from where they head on to Dublin.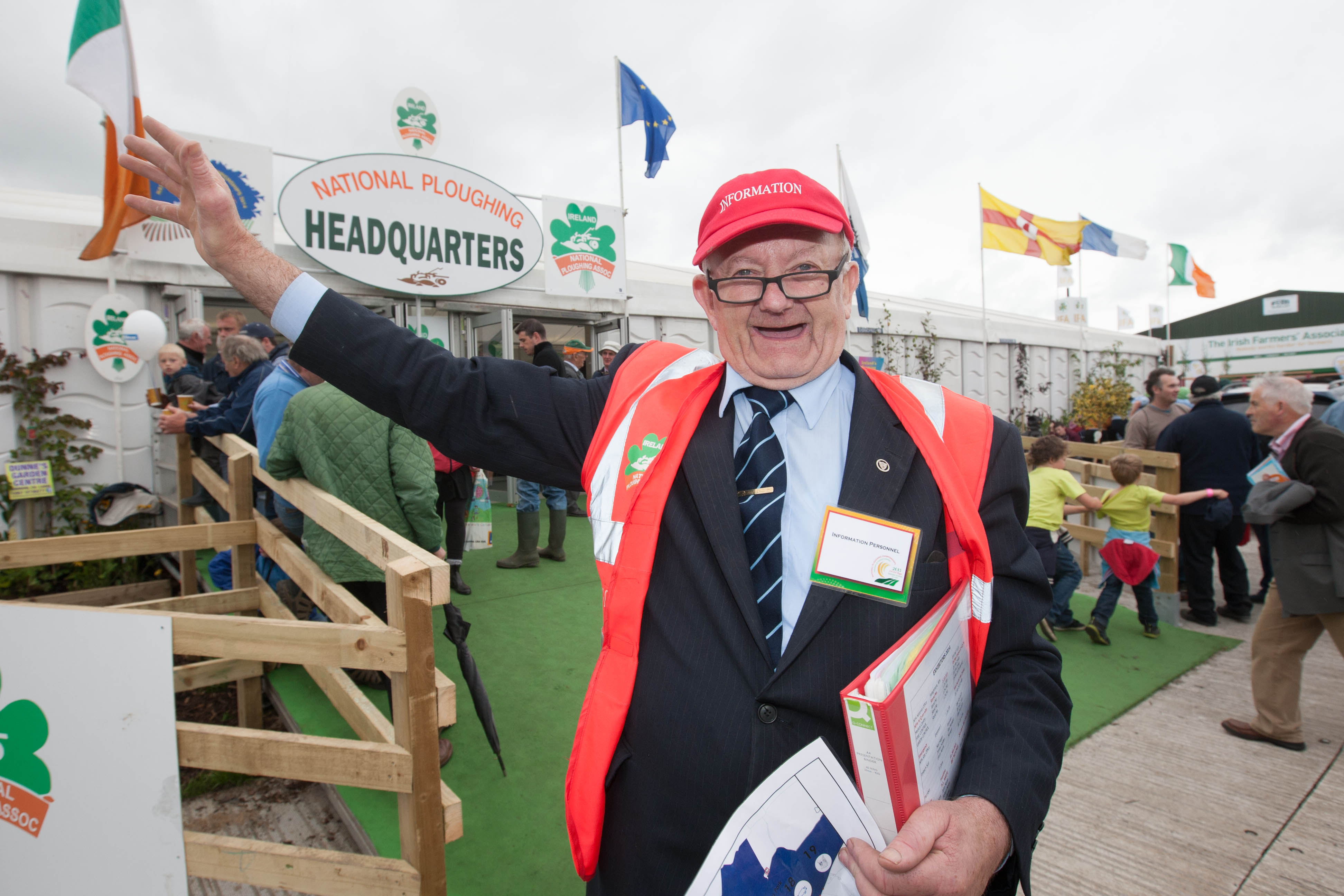 "There could be 12, 13, or 14 of us, the numbers are getting scarce, there's not as many as there used to be. A few have died. Others are getting too old and bet up for it," the 72-year-old John says, himself in flying fettle.
It's a labour of love. It's all voluntary. A big commitment every weekend.
"It's an interest. I enjoy it. We usually get in to see the last match, once everyone is in, but with a full house like this Saturday night it will be hard to get a seat but we'll watch the game all the same."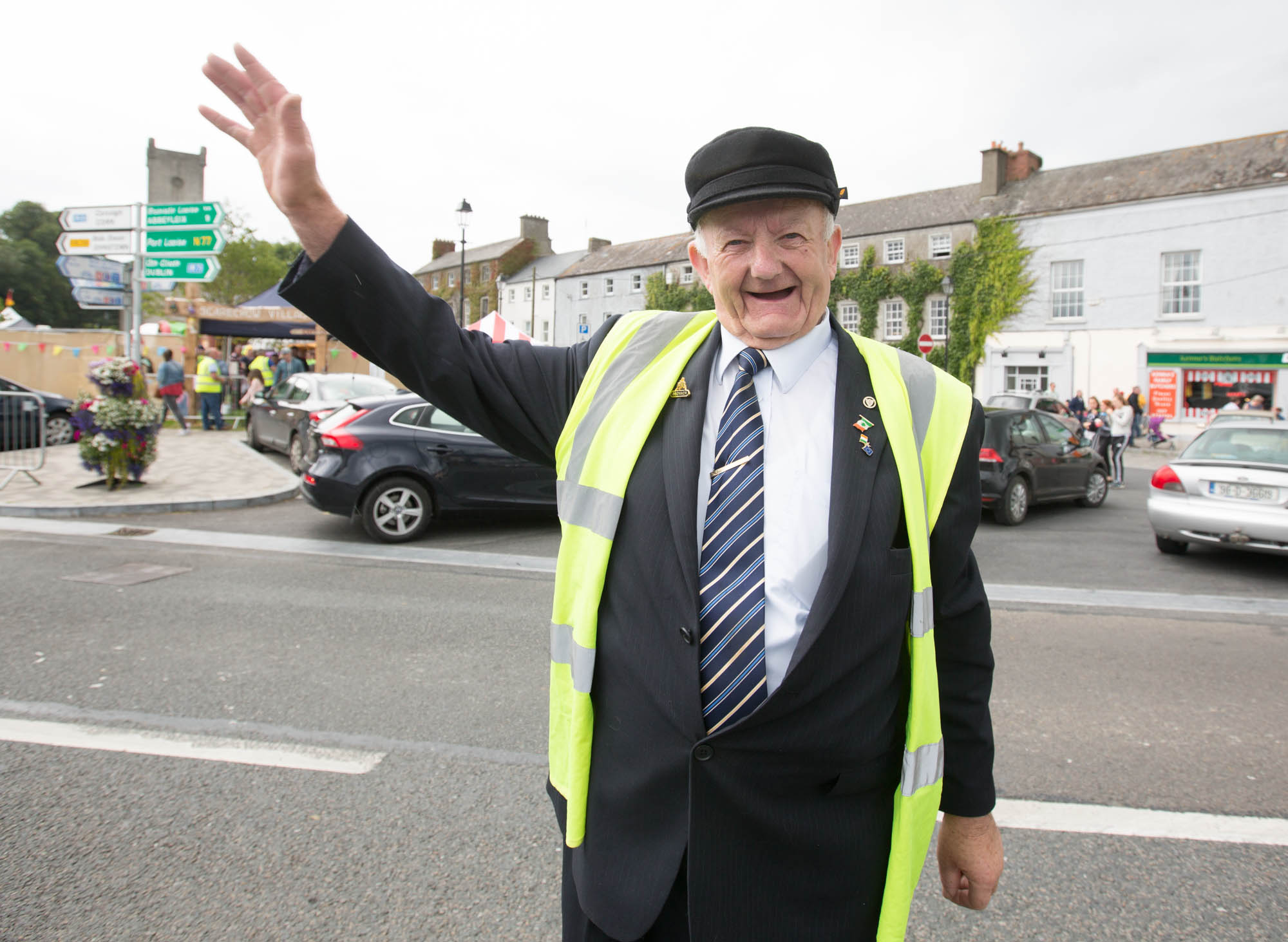 John says that he also does stewarding for the concerts in Croke Park each year, he remembers the debacle over the Garth Brooks concerts which never took place with the row over whether there should be 3 or 5 gigs, but he readily confesses to not being a concert fan as such.
"The GAA fans are generally very good. Once they have their tickets I just help with information and point them in the right direction.
"Sometimes there's a bit of gallery on the Hill with the Dubs, but it's grand," he says with a beaming smile, noting that he also did the same job when the soccer and rugby came to Croker when Lansdowne Road was being redeveloped. He prefers the GAA.
John Dollard's love of the GAA goes back to his own parish. He lives in Bunlacken, Cullahill with Mary, his wife of 47 years and their son Martin. They do haulage and farming.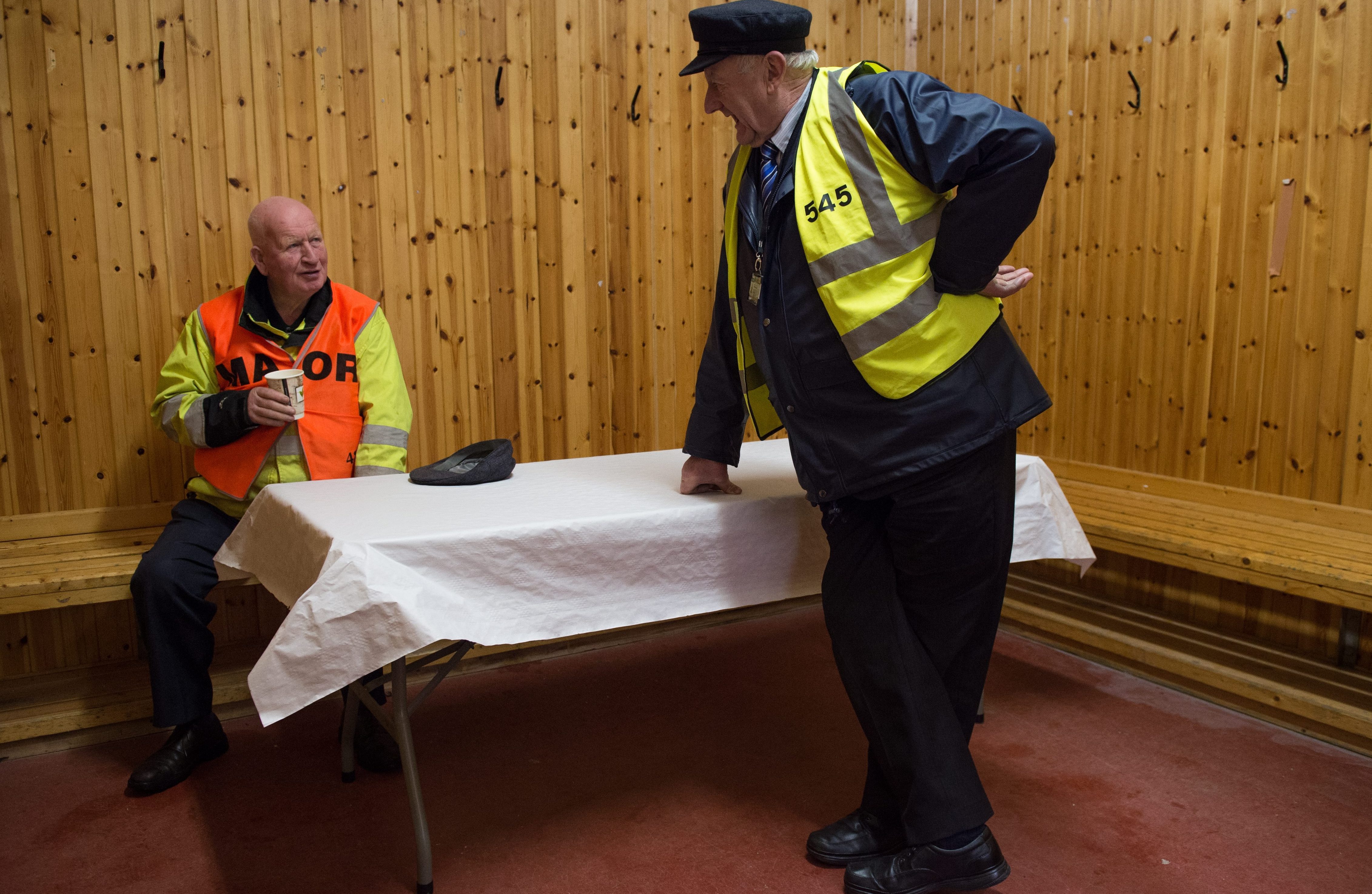 He remembers a time before The Harps when there were three clubs in the area, Durrow, Cullahill and Cannon's Wood. Cannon's Wood disbanded in the mid-70s and Cullahill and Durrow amalgamated in 1984, and while there has been some success, senior honours have eluded them.
John recalls that Cullahill's last senior success was in 1964 when they beat Camross.
He has served terms as treasurer of both Cullahill and The Harps and was involved with the amalgamation.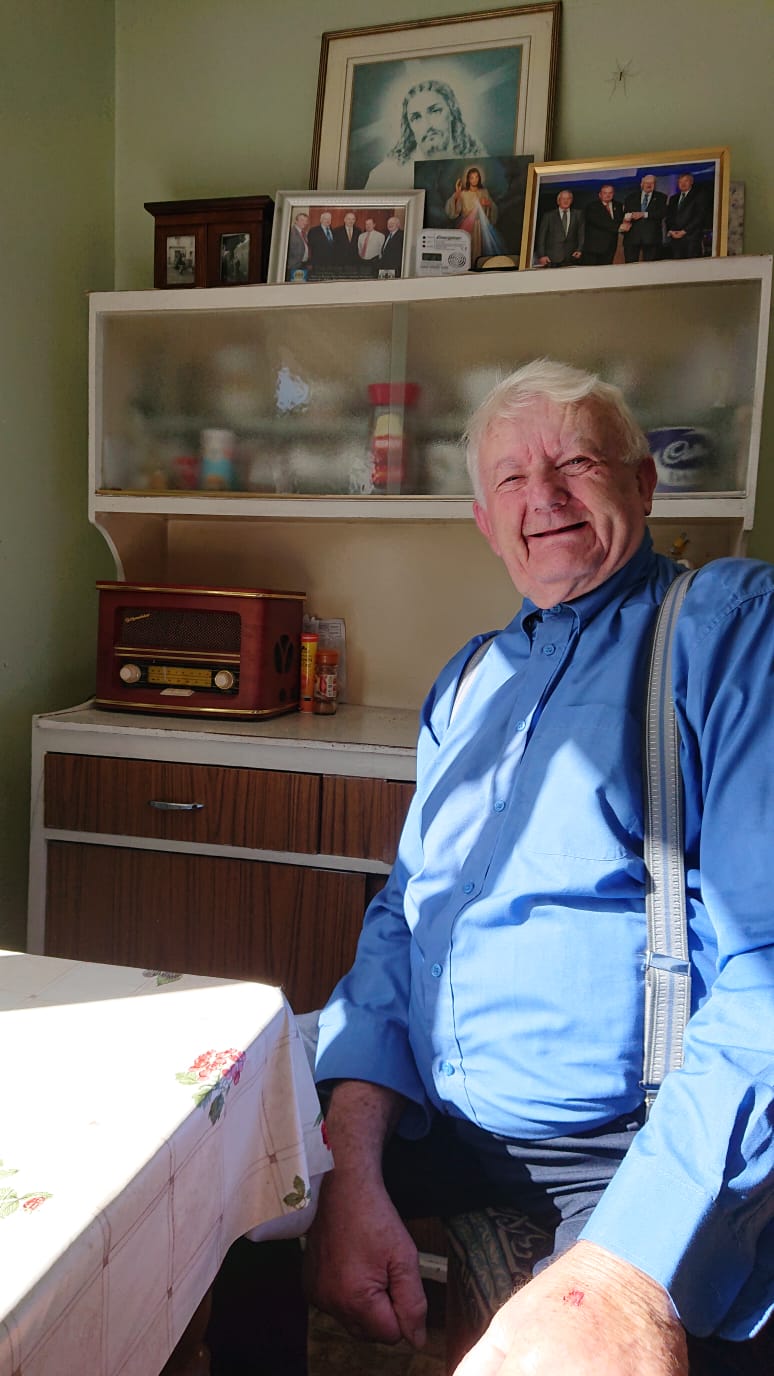 John admits that he wasn't necessarily any great addition on the field himself:
"I hurled a bit but I wasn't too good at it back in the 60s. I was 42 when I played my last game in Abbeyleix, against Colt.
"I had to play for about 30 minutes until a few more lads were rounded up at half time as the ref wouldn't allow the match to start with only 13 men."
However, John has never missed an All-Ireland Hurling final since 1963. He has an uncanny memory of them all as he recounts incidents and score lines at will.
1963 was Kilkenny and Waterford. "It was high scoring. Kilkenny won. I think it was 6-8 to 4-17, or something like that," he recounts, giving the correct result.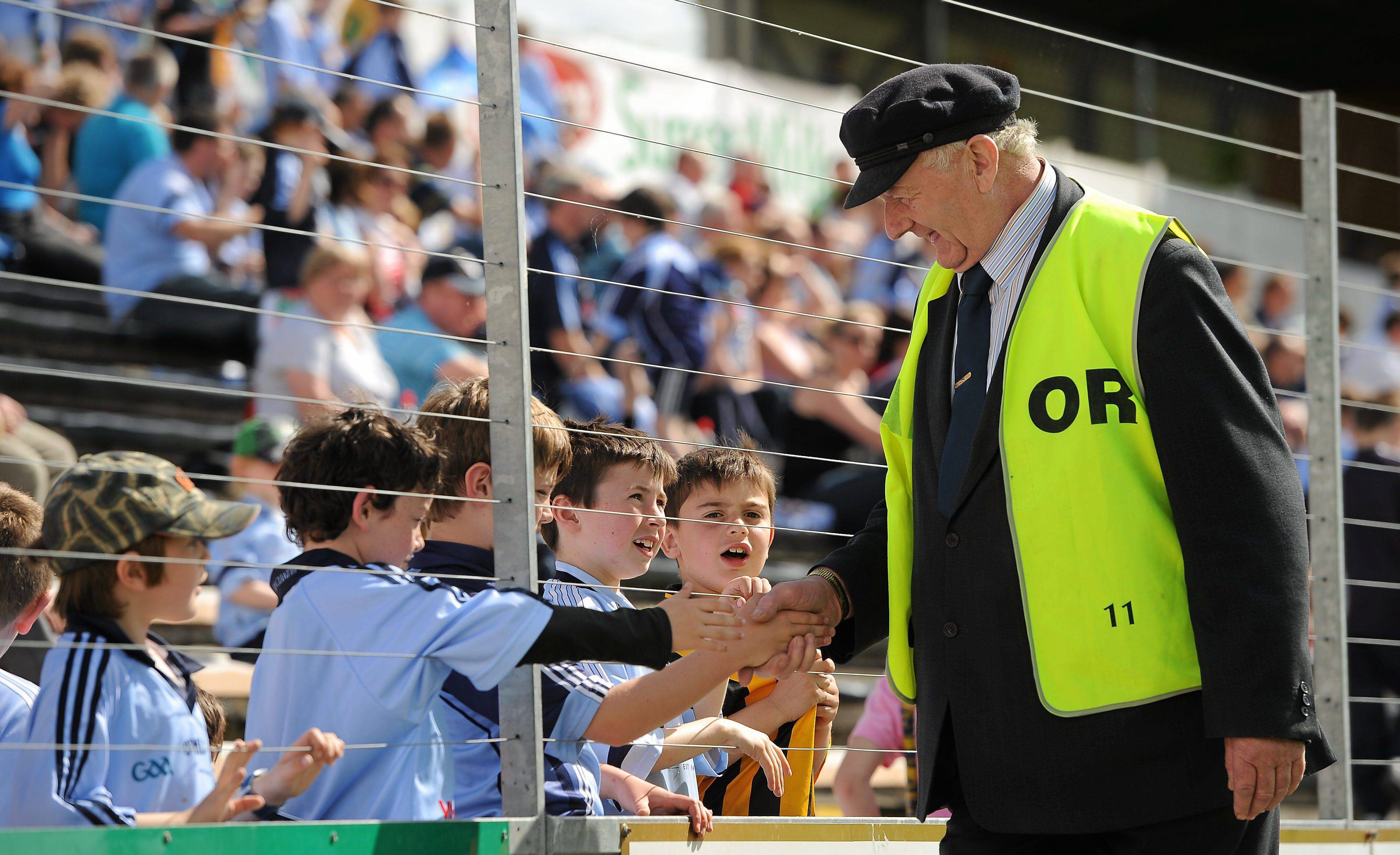 There were the draws of 2012, 2013 and 2014. The only other draw he remembers before that was in '59 between Kilkenny and Waterford. "Waterford won the replay," he tells me.
Indeed the first game had ended level 1-17 to 5-5, the replay 3-12 to 1-10.
He fondly remembers when Cork did the double in 1990. "No one has done that since."
Of course John is equally well known in our own county grounds in O' Moore Park, where he is a constant figure in the middle of the stand where the teams come out on to the pitch.
He works with the other officials like PJ Kelly and Tom Jones to make sure everything goes off safely and smoothly.
"You just keep an eye on things and to make sure everything is okay. I suppose there were a few rows there back in the 90's alright.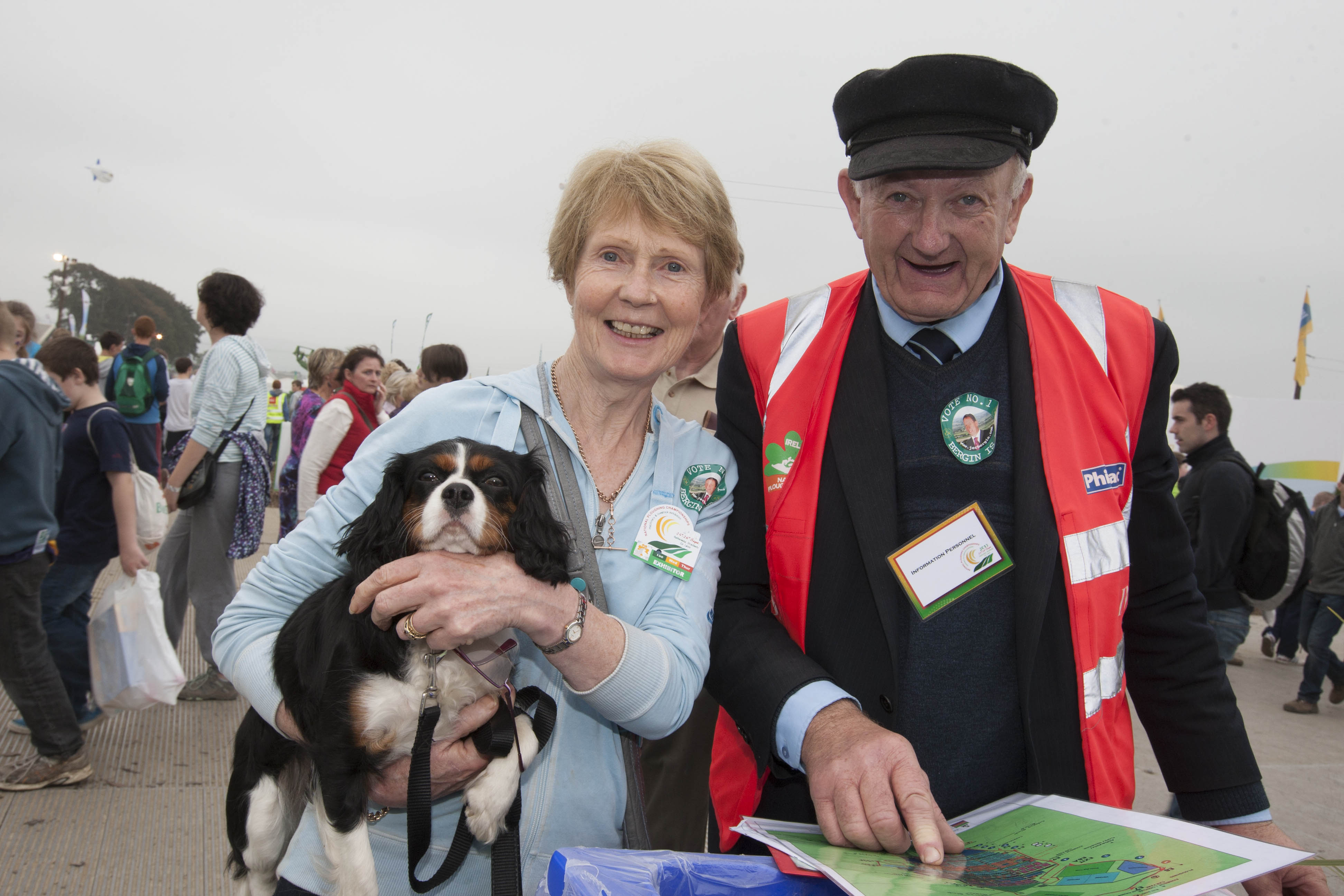 "You just try to make the peace and to help out if you can … if you didn't get the belt of a hurl …" he shrugs and grins. "People know me anyway this 50 years maybe, so it's usually no problem."
As we're chatting, John is getting ready to head down to the Ploughing site in Carlow. He will steward there for the three days next week.
He wants to get his bearings and to make sure he is familiar with the lay-out, before the crowds descend in their droves and so that he can give them accurate information and directions.
He likes working at the Ploughing. There is an NPA official sticker on the jeep in the yard.
"Ah sure I know them all and they're great people. The President of the Ploughing is a Dublin man, James Sutton and sure I'll probably bump into him in Croke Park at the weekend too.
"And you have John Moran and of course Anna Mai, Anna Marie and DJ Mc Hugh. They do a great job," and he wonders if the World Championships will come back to Ratheniska in 2021. "Sure you'd never know," he speculates.
What about Saturday's All Ireland football final replay, has he any predictions?
"Another draw," he mischievously offers. "Sure Kerry played well and Dublin were lucky to hold on and yet the Dubs could have won it in the finish, who knows?"
It's another big All Ireland weekend for Cullahill's gentle giant, with the strong grip of an honest handshake.
But one gets the impression that he'd give up all those All Irelands, all those exciting Sunday's in Croker for The Harps to win a senior hurling title in his lifetime.
SEE ALSO – Moment in Time: Durrow say 'Howya' with their 2009 festival