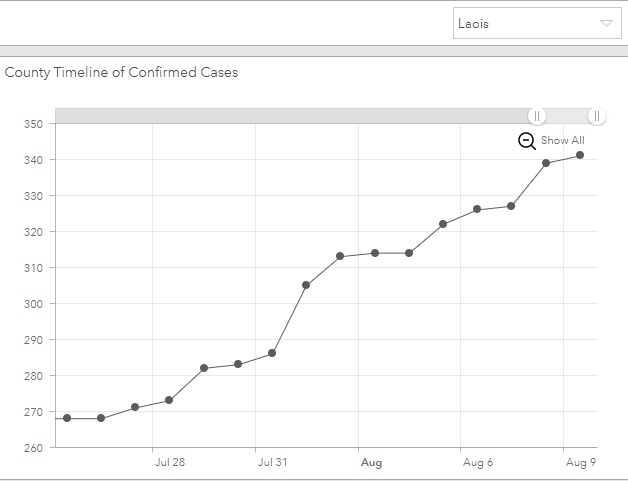 The partial lockdown imposed on Laois, Kildare and Offaly  has led to a lot of frustration and anger in Laois which is amplified when people see small numbers of confirmed Coronavirus cases being recorded in the county on certain days.
After the new restrictions were announced on Friday last, Saturday's figures saw just one new case recorded in Laois.
There were 12 on Sunday, none on Monday and fewer than five on Tuesday. The figures don't specify when a county has lower than five on a particular day, in an attempt to protect the identity of the person involved.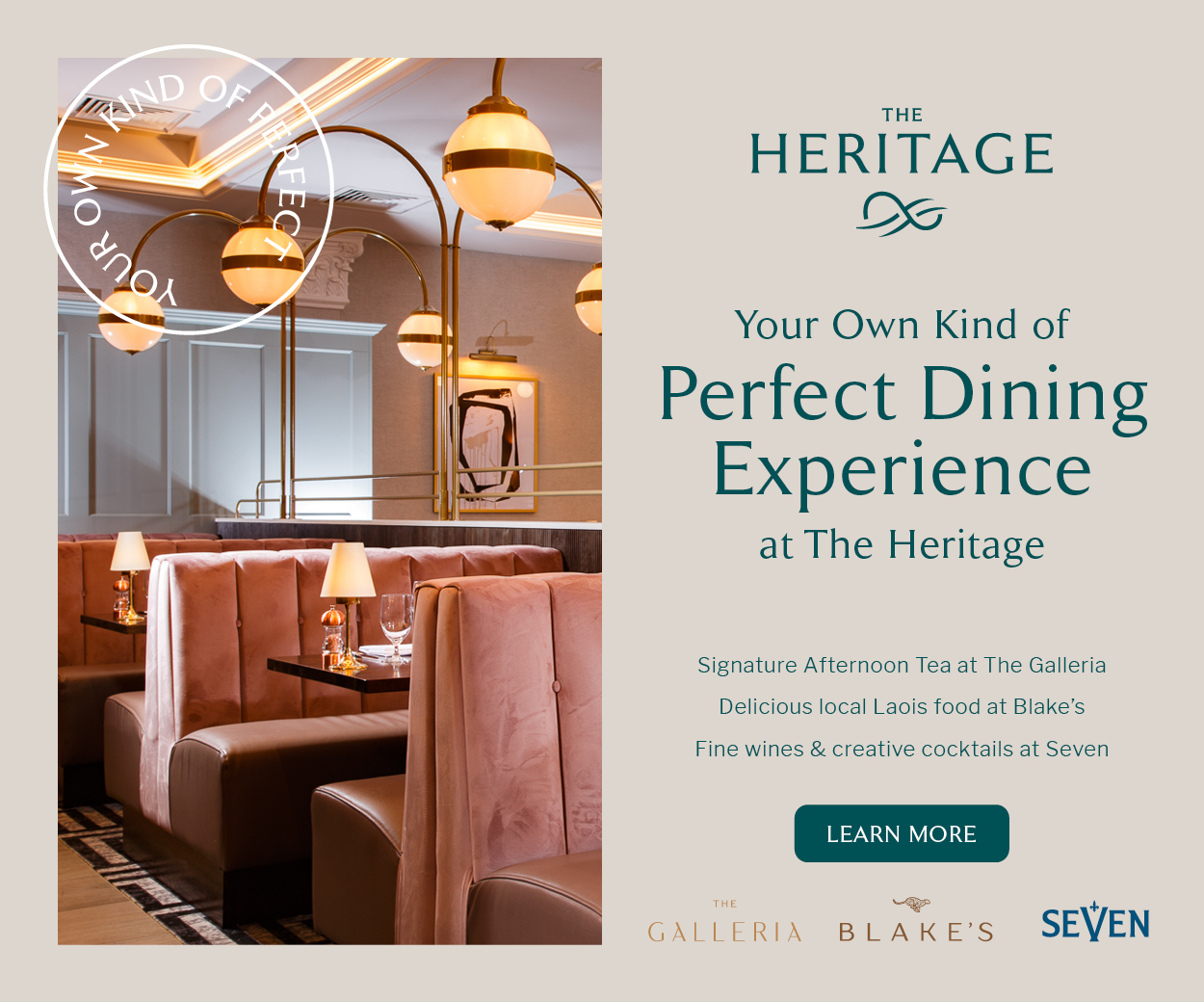 What heightened the anger locally was that the official Department of Health press release on Saturday said that 118 of the cases were in the three locked down counties – something that was true but neglected to say that Laois had only one of those cases, that seven were in Offaly and 110 were in Kildare.
There have also been questions as to why Dublin hasn't been placed in lockdown given their overall high number of cases.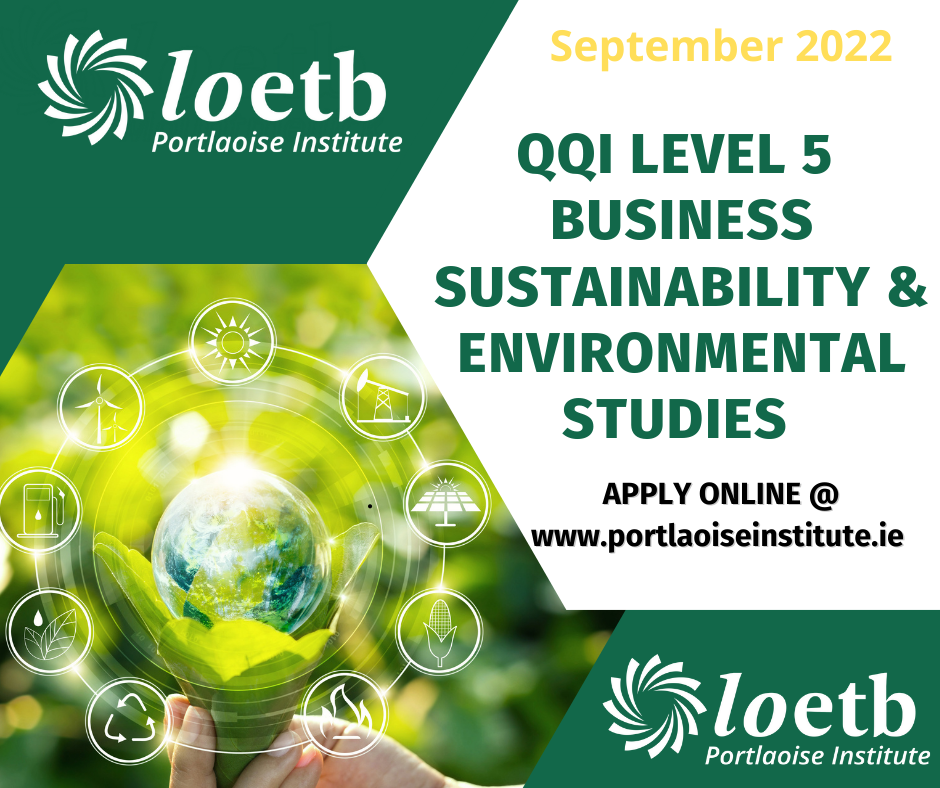 But while we can all have views on whether the lockdown measures were too severe, it is important to understand the rationale the health experts are using to make their decision.
A key factor is the incidence rate in a county over the previous 14 days. That is the total number of cases relative to the county's population in that time period. This is referenced by the number of cases relative to 100,000 people.
Following a sharp increase in cases in Laois the previous week when the decision was announced last Friday, the 14-day rate for Laois 69.66. In Kildare it was 82.25 and in Offaly it was 80.81. At that point the national average was 13.13. In Dublin it was 10.02.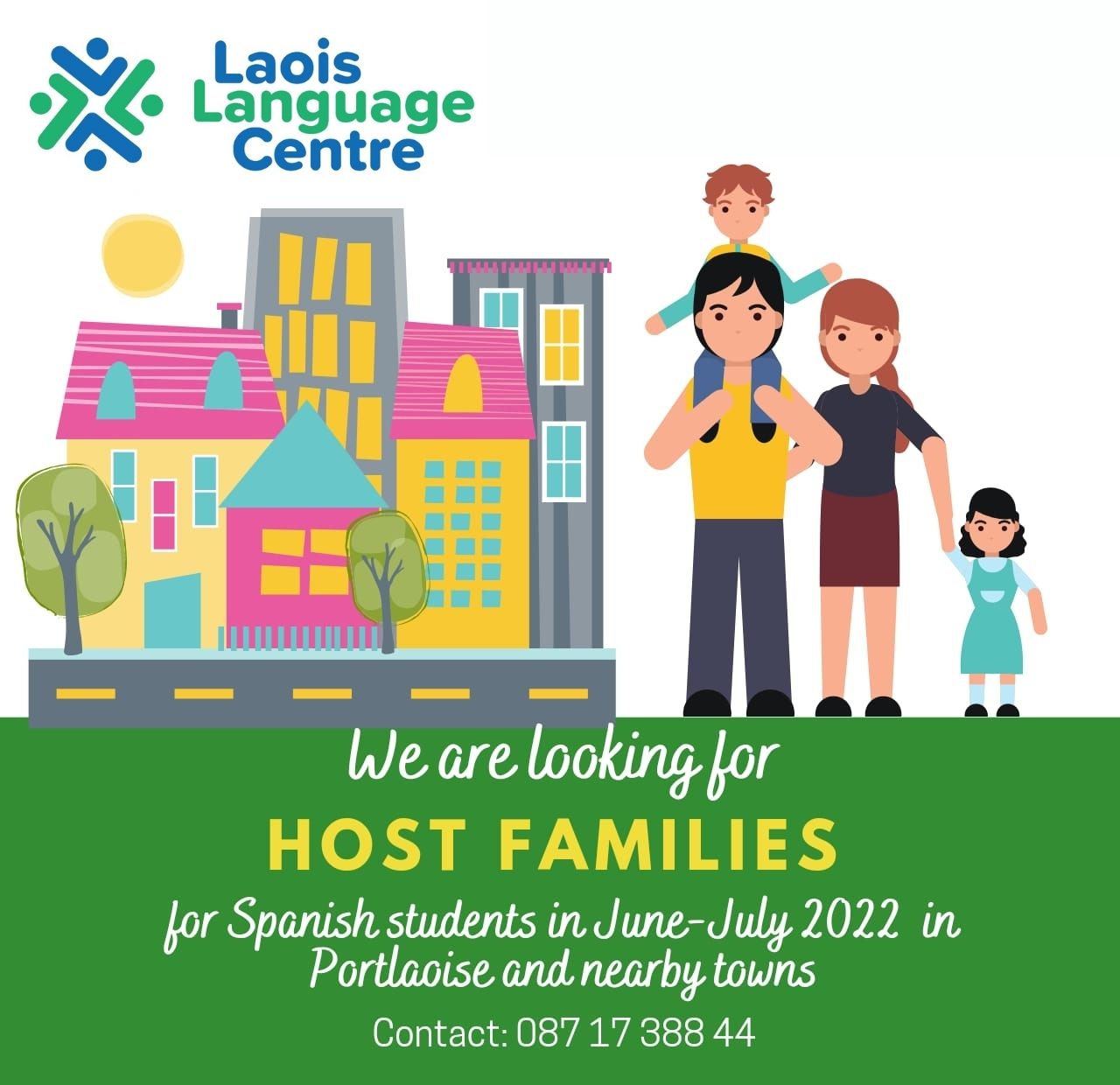 On the lower end of the scale, there had been no cases at all in Waterford in the previous 14 days while in Roscommon there was just one case. The rate in Tipperary, Kilkenny and Carlow at the time – the other bordering counties to Laois – was 1.88, 2.02 and 3.51 respectively.
The most recent county-by-county data as of midnight on Sunday last shows that Laois is 86.19 with the national average at 18.44. Kildare is at 146.51 and Offaly at 123.14.
While there is an amount of opinion out there, one person we've found to be worth following on Twitter is Conor Riordan, who has been tracking the cases nationally and explaining with simple graphs some of the figures.
Last Wednesday, he highlighted how Laois and Kildare had hit 50 weekly cases per 100,000 people. "If this was Germany, local lockdown would now be in place for both these counties," he said. "Swift action needed."
The following the day, localised lockdowns were mentioned at the press briefing and on Friday they were confirmed.
Since the measures were announced, the cases for Laois have been lower than our other lockdown neighbours but they're still way ahead of the national average.
There have been calls for the measures to be relaxed earlier than midnight on Sunday, August 23. Even a couple of days would make a difference.
However, the more likely scenario is that things could be eased in Laois on that date but Kildare and Offaly could remain in that phase for longer.
If Laois's cases remain similar over the next week – our current seven-day rate which is 31.87 compared to 95.89 in Kildare and 110.25 in Offaly – would see the 14-day rate drop significantly. The current national seven-day rate is 10.76. Only Wexford at 13.37 is above the average. Dublin is just 4.83.
"If Laois continues their downward trend, it's plausible they could be back to baseline infection levels 14 days after their 2nd of August peak," tweeted Conor Riordan last night. "Consideration should be given to reopening Laois ahead of Kildare/Offaly based on this."
Many of the cases are linked to the meat factories in Kildare and Offaly and a number are in the Direct Provision centres. But not all.
Only time will tell whether the Government was right to take the steps they did.
For now, though, the daily cases will feed into the 14-day rate. That's the one we've to keep an eye on.
14-day rate per 100,000 people
As of midnight on Sunday, August 9
Kildare – 146.51
Offaly – 123.14
Laois – 86.19
Clare – 29.46
Limerick – 18.47
National Average – 18.44
Cavan – 18.38
Wexford – 14.03
Donegal – 12.56
Dublin – 11.88
Carlow – 10.54
Meath – 10.25
Leitrim – 6.24
Mayo – 6.13
Sligo – 6.10
Westmeath – 5.63
Louth – 5.42
Cork – 4.05
Monaghan – 3.26
Galway – 3.1
Kilkenny – 3.02
Wicklow – 2.81
Kerry – 2.03
Roscommon – 1.55
Tipperary – 1.25
Longford – 0
Waterford – 0
SEE ALSO – Laois Cathaoirleach poses eight questions to Health Protection Surveillance Centre on Laois lockdown