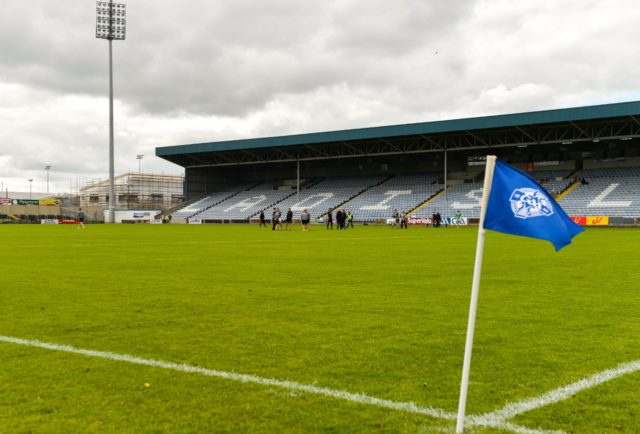 Laois GAA have abandoned plans to hold championship matches this weekend – with games set to resume on Monday August 245 instead.
Two alternatives had been published by secretary Niall Handy for a restart – but now the one which involved games beginning again on Saturday has been abandoned.
Government restrictions to stop the spread of Coronavirus are in place until midnight on Sunday August 23 – but it had been hoped that the lockdown could be lifted on Friday night August 21, 14 days after they were initially introduced.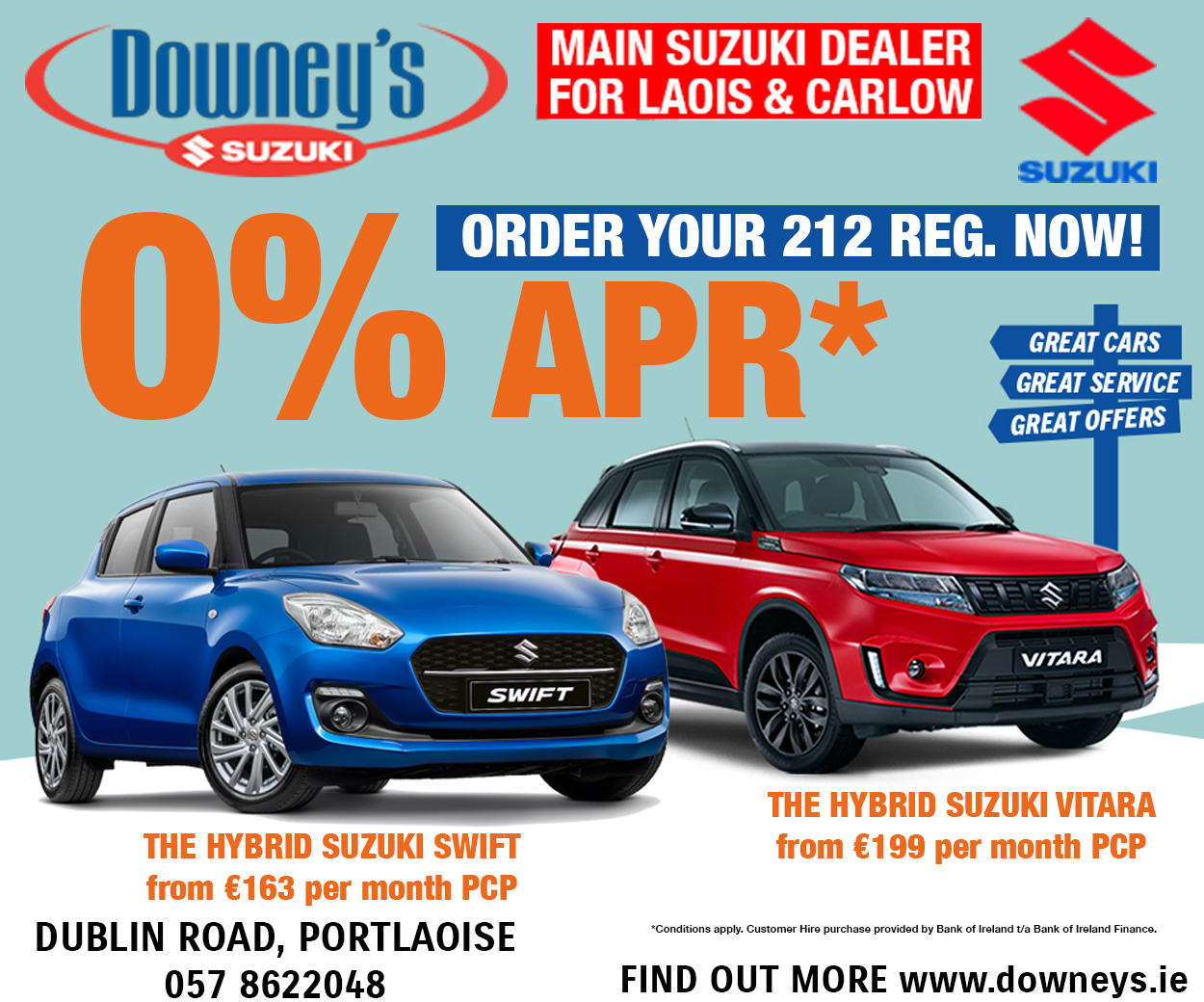 But with that now looking remote, Laois GAA have decided to move themselves and give certainty to players and clubs involved.
These, of course, may be subject to change pending Government Health officials announcement which is due this afternoon.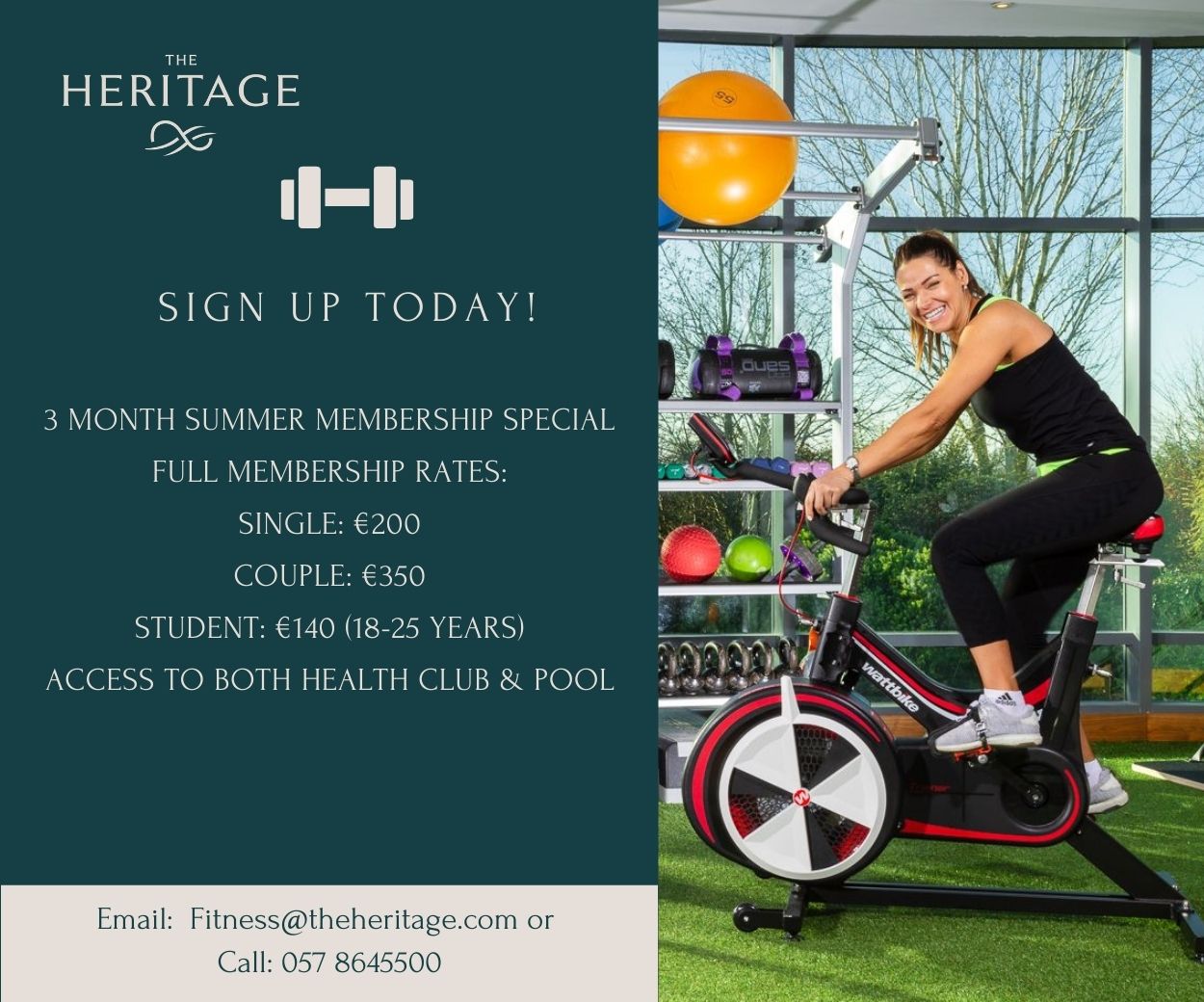 This now means that senior football championship games will be played outside of MW Hire O'Moore Park for the first time in a number of years.
It will not be possible for Laois TV to stream the Round 2 games in the senior football championship that are not played in MW Hire O'Moore Park.
Laois GAA PRO Paul Dargan said that due to connectivity issues with WiFi at club grounds outside of O'Moore Park, streaming to a sufficient quality is not workable.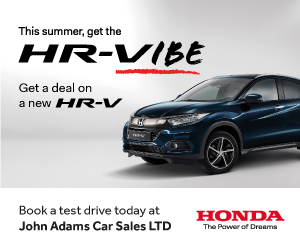 Only three of the seven games left in Round 1 of the senior championship can be played in MW Hire O'Moore Park – and they are the ones that will be streamed.
Check out all of the fixtures below:
MONDAY AUGUST 24
Laois Shopping Centre Senior Football Championship Round 1
O'Moore Park 18:45 Courtwood V O'Dempseys Joe Brennan
Stradbally 19:30 Ballylinan V Portlaoise C. Ward
Portarlington 19:00 Ballyfin V Rosenallis D. Cooney
Laois Shopping Centre Intermediate Football Championship Round 1
Annanough 7.30pm Clonaslee St Manmans V Mountmellick E. Ward
Laois Shopping Centre Junior Football Championship Group B Round 1
Camross GAA 18:45 Camross V St Joseph's V. Dowling
Laois Shopping Centre Junior Football Championship Group D Round 1
Ratheniska 18:45 Park Ratheniska V Castletown A. Maher
TUESDAY AUGUST 25
Laois Shopping Centre Senior Football Championship Round 1
MW Hire O'Moore Park 18:45 Portarlington V Stradbally B. Hickey
Ratheniska 18:45 Emo V Killeshin S. Mulhare
Laois Shopping Centre Intermediate Football Championship Round 1
Mountmellick 18:45 O'Dempseys V Portlaoise S. O'Shea
Graiguecullen 18:45 Crettyard v Timahoe
Midlands Park Hotel U17 Hurling Championship Group A Round 2:
Rosenallis GAA 18:45 Rosenallis V Clough-Ballacolla
Rathleague 18:45 Portlaoise V Abbeyleix St Lazarians
Midlands Park Hotel U17 Hurling Championship Group B Round 2
Ballyfin GAA 18:45 Na Fianna V Rathdowney Errill
Camross GAA 18:45 Camross V Borris In Ossory/Kilcotton
Midlands Park Hotel U17 "B" Football Competition Group B Round 1
The Rock GAA 18:45 Kilcavan The Rock V Park Ratheniska Spink
Midlands Park Hotel U13 "B" Football Competition Round 2
The Harps GAA 18:45 The Harps V Graiguecullen
Midlands Park Hotel U13 "D" Football Competition Round 1
Rathleague 18:30 Portlaoise V Stradbally Parish Gaels
Arles-Kilcruise 18:30 Na Fianna Og V Portarlington
WEDNESDAY AUGUST 26
Laois Shopping Centre Senior Football Championship Round 1
MW Hire O'Moore Park 18:45 Arles/Killeen V Graiguecullen M. Deegan
Stradbally 19.30 Arles/Kilcruise V The Heath B. McCann
Laois Shopping Centre Junior Football Championship Group A Round 1
Ballyroan Abbey GAA 18:45 Ballyroan Abbey V Portlaoise S. O'Shea
Laois Shopping Centre Junior Football Championship Group C Round 1
McCann Park 18:45 Portarlington V Kilcavan S. Mulhare
Laois Shopping Centre Junior B Football Championship Group B Round 2
The Rock 18:45 The Rock v Timahoe
Midlands Park Hotel U17 "B" Football Competition Group B Round 1
Killeshin GAA 18:45 Killeshin V Ballylinan
Midlands Park Hotel U17 "B" Football Competition Group D Round 1
Timahoe 18:45 Stradbally Parish Gaels V Portlaoise B P. Moran
Midlands Park Hotel U15 "B" Football Competition Group B Round 2
Venue tbc 18:45 Stradbally Parish Gaels V Castletown
Midlands Park Hotel U15 "B" Football Competition Group D Round 2
Rosenallis GAA 18:45 Rosenallis V O'Dempseys
The Harps GAA 18:45 The Harps V Ballyfin Gaels
Midlands Park Hotel U13 Hurling Championship Group A Round 3 – Moved by Agreement Please Confirm
Clough Ballacolla 18:30 Clough-Ballacolla V Rathdowney Errill
THURSDAY AUGUST 27
Laois Shopping Centre Junior B Hurling Championship Group A Round 2
Camross GAA 18:45 Camross V The Harps A. McCartney
Laois Shopping Centre Junior B Hurling Championship Group B Round 2
Pairc Aireil 18:45 Rathdowney Errill V Portlaoise G. Williams
Pairc Acragar 18:45 Mountmellick V Ballinakill K. Bowe
Laois Shopping Centre Junior C Hurling Championship Q/Finals ("Winner on the Day" if Necessary)
Castletown 18:45 Castletown v Borris in Ossory Kilcotton
Shanahoe 18:45 Colt Shanahoe v Rosenallis
Clough Ballacolla 18:45 Clough-Ballacolla v Clonad
Clonaslee 18:45 Clonaslee St Manmans v Ballypickas
FRIDAY AUGUST 28
Laois Shopping Centre Junior Hurling Championship Group A Round 2
The Harps GAA 18:45 The Harps V Rathdowney Errill
Abbeyleix St Lazarians 18:45 Abbeyleix St Lazarians V Colt Shanahoe
Laois Shopping Centre Junior Hurling Championship Group B Round 2
O'Keeffe Park 18:45 Borris In Ossory/Kilcotton V Portlaoise
St Fintan's Mountrath 18:45 St Fintan's Mountrath V Castletown
Midlands Park Hotel U17 Football Championship Group A Round 1
Emo GAA Grounds 18:45 Emo Courtwood V Portlaoise
Crettyard 18:45 Na Fianna Og V Portarlington
Midlands Park Hotel U17 Football Championship Group B Round 1
Graiguecullen GAA 18:45 Graiguecullen V St Joseph's
Midlands Park Hotel U17 "B" Football Competition Group A Round 2
Ballyfin GAA 19:00 Ballyfin Gaels V Clonaslee St Manmans
Midlands Park Hotel U17 "B" Football Competition Group B Round 2
Ratheniska 18:45 Park Ratheniska Spink V Killeshin
Ballylinan GAA 18:45 Ballylinan V Kilcavan The Rock
Midlands Park Hotel U17 "B" Football Competition Group C Round 2
Rosenallis GAA 18:45 Rosenallis V O'Dempseys
Midlands Park Hotel U17 "B" Football Competition Group D Round 2
Rathleague 18:45 Portlaoise B V Na Fianna Og B
Midlands Park Hotel U13 Hurling Championship Group A Round 2
The Harps GAA 18:30 The Harps V Rathdowney Errill
Kilcotton GAA Park 18:30 Borris In Ossory/Kilcotton V Camross
Midlands Park Hotel U13 Hurling Championship Group B Round 2
Castletown GAA 18:30 Castletown V Park Ratheniska-Timahoe
Abbeyleix St Lazarians 18:30 Abbeyleix St Lazarians V St Fintan's Mountrath
Ballyfin GAA 18:00 Na Fianna V Portlaoise
Midlands Park Hotel U13 "C" Hurling Competition Round 2
Emo GAA Grounds 18:30 St Pauls V Ballinakill Ballypickas
McCann Park 18:30 Portarlington V Raithin Og
Clonad GAA 18:30 Clonad V Na Fianna
SATURDAY AUGUST 29
Laois Shopping Centre Senior Hurling Championship Group A Round 2
MW Hire O'Moore Park 15:30 Clough-Ballacolla V Abbeyleix St Lazarians
MW Hire O'Moore Park 17:45 Ballinakill V Borris In Ossory/Kilcotton
Laois Shopping Centre Premier Intermediate Hurling Championship Group B Round 2
Colt 18:00 The Harps V Clonaslee St Manmans
Shanahoe 18:00 St Fintan's Mountrath V Camross
Laois Shopping Centre Intermediate Hurling Championship Group B Round 2
Trumera GAA 18:00 Trumera V Rathdowney Errill
Clonad 18:00 Clonad V Ballypickas
Midlands Park Hotel U15 "B" Hurling Competition Group A Round 1
Ratheniska 15:30 Park Ratheniska-Timahoe v St Fintan's Mountrath
Midlands Park Hotel U13 Hurling Championship Group A Round 2
Rosenallis GAA 12:30 Rosenallis V Clough-Ballacolla
SUNDAY AUGUST 30
Laois Shopping Centre Senior Hurling Championship Group B Round 2
MW Hire O'Moore Park 14:00 Camross V Rosenallis
MW Hire O'Moore Park 16:15 Castletown V Rathdowney Errill
Laois Shopping Centre Premier Intermediate Hurling Championship Group A Round 2
Borris in Ossory 12:30 Ballyfin V Slieve Bloom
Mountrath 12:30 Colt Shanahoe V Portlaoise
Laois Shopping Centre Intermediate Hurling Championship Group A Round 2
Pairc Acragar 12:30 Mountmellick V Borris In Ossory/Kilcotton
Clough Ballacolla GAA 15:00 Clough-Ballacolla V Park Ratheniska-Timahoe
Midlands Park Hotel U15 Football Championship Round 2
Stradbally GAA 11:30 Stradbally Parish Gaels v Ballylinan
McCann Park 11:30 Portarlington v Portlaoise
Tony Byrne Park 11:30 St Joseph's v St Pauls
Midlands Park Hotel U15 "B" Football Competition Group A Round 2
The Heath GAA Club 11:30 The Heath V Kilcavan The Rock
Ballyroan Abbey GAA 11:30 Ballyroan Abbey V Camross
Midlands Park Hotel U15 "B" Football Competition Group B Round 2
Barrowhouse 11:30 Na Fianna Og v Killeshin
Midlands Park Hotel U15 "B" Football Competition Group C Round 2
Graiguecullen GAA 11:30 Graiguecullen V Mountmellick Gaels
MONDAY AUGUST 31
Midlands Park Hotel U17 Hurling Championship Group A Round 3
Castletown GAA 18:30 Castletown V Portlaoise
Abbeyleix St Lazarians 18:30 Abbeyleix St Lazarians V Rosenallis
Midlands Park Hotel U17 Hurling Championship Group B Round 3
The Harps GAA 18:30 The Harps V Camross
O'Keeffe Park 18:30 Borris In Ossory/Kilcotton V Na Fianna
Midlands Park Hotel U17 "B" Hurling Competition Round 1
Clonad 18:30 Raheen Parish Gaels V St Fintan's Mountrath
Timahoe 18:30 Park Ratheniska-Timahoe V Ballinakill Ballypickas
Midlands Park Hotel U13 Football Championship Round 3
Stradbally GAA 18:30 Stradbally Parish Gaels V St Joseph's
McCann Park 18:30 Portarlington V Na Fianna Og
O'Dempsey's GAA 18:30 O'Dempseys V Portlaoise
Midlands Park Hotel U13 "B" Football Competition Round 3
Emo GAA Grounds 18:30 St Pauls V Ballyroan Abbey
Rathleague 18:30 Portlaoise B V Rosenallis
To be confirmed 18:30 Park/Ratheniska-Spink V Ballylinan
Midlands Park Hotel U13 "B" Football Competition Round 3
The Heath GAA Club 18:30 The Heath V The Harps
Graiguecullen GAA 18:30 Graiguecullen V Kilcavan The Rock
Midlands Park Hotel U13 "C" Football Competition Round 2
Clonaslee 18:30 Clonaslee St Manmans V Ballyfin Gaels
Castletown 18:30 Castletown V Crettyard
Clough Ballacolla GAA 18:30 Clough-Ballacolla V Cromogue
TUESDAY SEPTEMBER 1
Laois Shopping Centre Junior C Football Championship Round 1 ("Winner on the Day" if Necessary)
Annanough 19:15 Annanough v Rathdowney
St Fintan's Mountrath 18:45 St Fintan's Mountrath V Borris In Ossory
The Heath GAA Club 18:45 The Heath V Colt
Killeshin GAA Grounds 18:45 Killeshin V Ballyroan Abbey
Ratheniska 18:45 Park Ratheniska V St Joseph's
Kilcotton GAA Park 18:45 Kilcotton V Ballyfin
O'Dempsey's GAA 18:45 O'Dempseys V Kilcavan
Courtwood GAA 18:45 Courtwood V Clonaslee St Manmans
Midlands Park Hotel U13 "D" Football Competition Round 2
McCann Park 18:30 Portarlington V Portlaoise
Stradbally GAA 18:30 Stradbally Parish Gaels V Na Fianna Og
WEDNESDAY SEPTEMBER 2
Laois Shopping Centre Junior B Football Championship Group A Round 2
Rosenallis GAA 19.00 Rosenallis V Graiguecullen
Arles Kilcruise 18:45 Arles/Kilcruise V Mountmellick
Laois Shopping Centre Junior B Football Championship Group B Round 2
Emo 18:45 Emo V The Rock
Pairc Mochua 18:45 Timahoe V Stradbally
Laois Shopping Centre Junior B Football Championship Group C Round 2
Slieve Bloom GAA 18:45 Slieve Bloom V Arles/Killeen
Midlands Park Hotel U15 Hurling Championship Group A Round 2
Pairc Aireil 18:30 Rathdowney Errill V The Harps
Rathleague 18:30 Portlaoise V Borris In Ossory/Kilcotton
Midlands Park Hotel U15 Hurling Championship Group B Round 2
Camross GAA 18:30 Camross V Abbeyleix St Lazarians
Clough Ballacolla GAA 18:30 Clough-Ballacolla V Castletown
Midlands Park Hotel U15 "B" Hurling Competition Group A Round 2
St Fintan's Mountrath 18:30 St Fintan's Mountrath V Ballinakill Ballypickas
Rosenallis GAA 18:30 Rosenallis V Park Ratheniska-Timahoe
Midlands Park Hotel U15 "B" Hurling Competition Group B Round 2
Ballyfin GAA 18:30 Na Fianna V Raheen Parish Gaels
THURSDAY SEPTEMBER 3 to SUNDAY SEPTEMBER 6
Laois Shopping Centre Senior Football Championship Round 2 Winners ("Winner on the Day" if Necessary)
Laois Shopping Centre Senior Football Championship Round 2 Qualifier ("Winner on the Day" if Necessary)
Laois Shopping Centre Intermediate Football Championship Round 2 Winners ("Winner on the Day" if Necessary)
Laois Shopping Centre Intermediate Football Championship Round 2 Qualifier ("Winner on the Day" if Necessary)
THURSDAY SEPTEMBER 3
Laois Shopping Centre Junior Football Championship Group A Round 2
Ballylinan GAA 18:45 Ballylinan V Ballyroan Abbey
Rathleague 18:45 Portlaoise V Killeshin
Laois Shopping Centre Junior Football Championship Group B Round 2
Tony Byrne Park 19:15 St Joseph's V Errill
Laois Shopping Centre Junior Football Championship Group C Round 2
Kilcavan GAA 18:45 Kilcavan V The Heath
Midlands Park Hotel U13 Hurling Championship Group B Round 3
Abbeyleix St Lazarians 18:30 Abbeyleix St Lazarians V Na Fianna
FRIDAY SEPTEMBER 4
Midlands Park Hotel U13 Hurling Championship Group A Round 3
Rosenallis GAA 18:30 Rosenallis V Camross
Kilcotton GAA Park 18:30 Borris In Ossory/Kilcotton V The Harps
Midlands Park Hotel U13 Hurling Championship Group B Round 3
To be confirmed 18:30 Park Ratheniska-Timahoe V Portlaoise
Castletown GAA 18:30 Castletown V St Fintan's Mountrath
Midlands Park Hotel U13 "C" Hurling Competition Round 3
Clonad GAA 18:30 Clonad V Raithin Og
McCann Park 18:30 Portarlington V St Pauls
Ballyfin GAA 18:30 Na Fianna V Ballinakill Ballypickas
Midlands Park Hotel U17 Football Championship Group A Round 2
McCann Park 19:00 Portarlington V Emo Courtwood
Rathleague 18:30 Portlaoise V Na Fianna Og
Midlands Park Hotel U17 Football Championship Group B Round 2
Tony Byrne Park 19:00 St Joseph's V Ballyroan Abbey
Midlands Park Hotel U17 "B" Football Competition Group A Round 3
Pairc Acragar 18:30 Mountmellick V Ballyfin Gaels
Midlands Park Hotel U17 "B" Football Competition Group B Round 3
Ballylinan GAA 18:30 Ballylinan V Park Ratheniska Spink
The Rock GAA 18:30 Kilcavan The Rock V Killeshin
Midlands Park Hotel U17 "B" Football Competition Group C Round 3
O'Dempsey's GAA 18:30 O'Dempseys V The Heath
Midlands Park Hotel U17 "B" Football Competition Group D Round 3
To be confirmed 18:30 Na Fianna Og V Stradbally Parish Gaels
SUNDAY SEPTEMBER 6
Laois Shopping Centre Junior Football Championship Group B Round 2
Barrowhouse GAA 12:00 Barrowhouse V Camross
Laois Shopping Centre Junior Football Championship Group D Round 2
Castletown GAA 12:00 Castletown V The Harps
Midlands Park Hotel U17 "B" Football Competition Group C Round 1
The Heath GAA Club 11:30 The Heath V Rosenallis Johnnie Brennan
MONDAY SEPTEMBER 7
Midlands Park Hotel U13 Football Championship Round 4
Tony Byrne Park 18:30 St Joseph's V Portarlington
Rathleague 18:30 Portlaoise V Stradbally Parish Gaels
To be confirmed 18:30 Na Fianna Og V Killeshin
Midlands Park Hotel U13 "B" Football Competition Round 4
Ballylinan GAA 18:30 Ballylinan V Portlaoise B
Rosenallis GAA 18:30 Rosenallis V St Pauls
Ballyroan Abbey GAA 18:30 Ballyroan Abbey V Park/Ratheniska-Spink
Midlands Park Hotel U13 "B" Football Competition Round 4
The Rock GAA 18:30 Kilcavan The Rock V The Heath
Pairc Acragar 18:30 Mountmellick V Graiguecullen
Midlands Park Hotel U13 "C" Football Competition Round 3
Crettyard 18:30 Crettyard V Ballyfin Gaels
Castletown GAA 18:30 Castletown V Cromogue
Clough Ballacolla GAA 18:30 Clough-Ballacolla V Clonaslee St Manmans
TUESDAY SEPTEMBER 8
Midlands Park Hotel U13 "D" Football Competition Round 3
Stradbally GAA 18:30 Stradbally Parish Gaels V Portarlington
To be confirmed 18:30 Na Fianna Og V Portlaoise
WEDNESDAY SEPTEMBER 9
Midlands Park Hotel U15 Football Championship Round 3
McCann Park 19:00 Portarlington V St Pauls
Tony Byrne Park 19:00 St Joseph's V Stradbally Parish Gaels
Rathleague 18:30 Portlaoise V Ballylinan
Midlands Park Hotel U15 "B" Football Competition Group A Round 3
Ballyroan Abbey GAA 18:30 Ballyroan Abbey V The Heath
Camross GAA 18:30 Camross V Kilcavan The Rock
Midlands Park Hotel U15 "B" Football Competition Group B Round 3
To be confirmed 18:30 Na Fianna Og V Stradbally Parish Gaels
Midlands Park Hotel U15 "B" Football Competition Group C Round 3
Graiguecullen GAA 19:00 Graiguecullen V Park Ratheniska Spink
Midlands Park Hotel U15 "B" Football Competition Group D Round 3
The Harps GAA 18:30 The Harps V Rosenallis
Ballyfin GAA 18:30 Ballyfin Gaels V O'Dempseys
FRIDAY SEPTEMBER 11
Laois Shopping Centre Junior C Hurling Championship S/Finals ("Winner on the Day" if Necessary)
Midlands Park Hotel U13 Hurling Championship Group B Round 4
Ballyfin GAA 18:30 Na Fianna V Castletown
SATURDAY SEPTEMBER 12
Laois Shopping Centre Senior Hurling Championship Group B Round 3
MW Hire O'Moore Park 15:00 Camross V Ballinakill
MW Hire O'Moore Park 17:00 Rosenallis V Borris In Ossory/Kilcotton
Laois Shopping Centre Premier Intermediate Hurling Championship Group B Round 3
To be confirmed 17:00 St Fintan's Mountrath V The Harps
Laois Shopping Centre Intermediate Hurling Championship Group A Round 3
To be confirmed 17:00 Mountmellick V Clough-Ballacolla
Laois Shopping Centre Intermediate Hurling Championship Group B Round 3
To be confirmed 17:00 Trumera V Clonad
To be confirmed 17:00 Rathdowney Errill V Ballypickas
Midlands Park Hotel U13 Hurling Championship Group A Round 4
The Harps GAA 14:00 The Harps V Rosenallis
Camross GAA 12:30 Camross V Clough-Ballacolla
Pairc Aireil 14:00 Rathdowney Errill V Borris In Ossory/Kilcotton
Midlands Park Hotel U13 Hurling Championship Group B Round 4
St Fintan's Mountrath 14:00 St Fintan's Mountrath V Park Ratheniska-Timahoe
Rathleague 14:00 Portlaoise V Abbeyleix St Lazarians
Midlands Park Hotel U13 "C" Hurling Competition Round 4
Emo GAA Grounds 14:00 St Pauls V Clonad
Colt GAA 14:00 Raithin Og V Na Fianna
Ballypickas GAA 14:00 Ballinakill Ballypickas V Portarlington
Midlands Park Hotel U17 Football Championship Group A Round 3
McCann Park 17:00 Portarlington V Portlaoise
Emo GAA Grounds 17:00 Emo Courtwood V Na Fianna Og
Midlands Park Hotel U17 Football Championship Group B Round 3
Ballyroan Abbey GAA 17:00 Ballyroan Abbey V Graiguecullen
Midlands Park Hotel U17 "B" Football Competition Quarter Finals
SUNDAY SEPTEMBER 13
Laois Shopping Centre Senior Hurling Championship Group A Round 3
MW Hire O'Moore Park 14:00 Clough-Ballacolla V Castletown
MW Hire O'Moore Park 16:00 Abbeyleix St Lazarians V Rathdowney Errill
Laois Shopping Centre Premier Intermediate Hurling Championship Group A Round 3
To be confirmed 12:30 Colt Shanahoe V Ballyfin
To be confirmed 12:30 Slieve Bloom V Portlaoise
Laois Shopping Centre Premier Intermediate Hurling Championship Group B Round 3
To be confirmed 12:30 Camross V Clonaslee St Manmans
Laois Shopping Centre Intermediate Hurling Championship Group A Round 3
To be confirmed 17:00 Borris In Ossory/Kilcotton V Park Ratheniska-Timahoe
Midlands Park Hotel U17 Hurling Championship Group A Round 4
Rosenallis GAA 11:30 Rosenallis V Castletown
Clough Ballacolla GAA 11:30 Clough-Ballacolla V Abbeyleix St Lazarians
Midlands Park Hotel U17 Hurling Championship Group B Round 4
Ballyfin GAA 17:30 Na Fianna V The Harps
Pairc Aireil 17:30 Rathdowney Errill V Borris In Ossory/Kilcotton
Midlands Park Hotel U17 "B" Hurling Competition Round 2
Mountrath 11:30 St Fintan's Mountrath V Park Ratheniska-Timahoe
Ballinakill GAA 17:30 Ballinakill Ballypickas V Raheen Parish Gaels
SEE ALSO – Coronavirus in Laois: Updated map shows detailed figures of Covid-19 infections