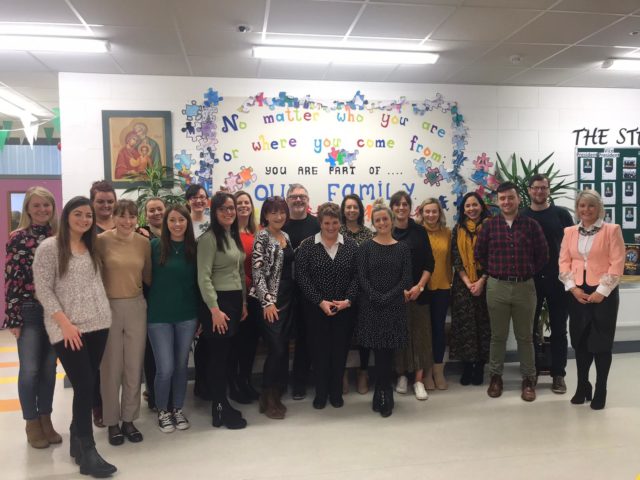 More than five months after they shut their doors to students, many Laois schools are set to open again this week. 
On March 12, the Coronavirus pandemic caused the government to close all primary, secondary and Third Level facilities in a bid to curb the spread. 
However, after months of intensive work, they are now in a position to go again and we caught up with Roisin Brennan – principal of Holy Family Senior School – to explain how it is all going to work.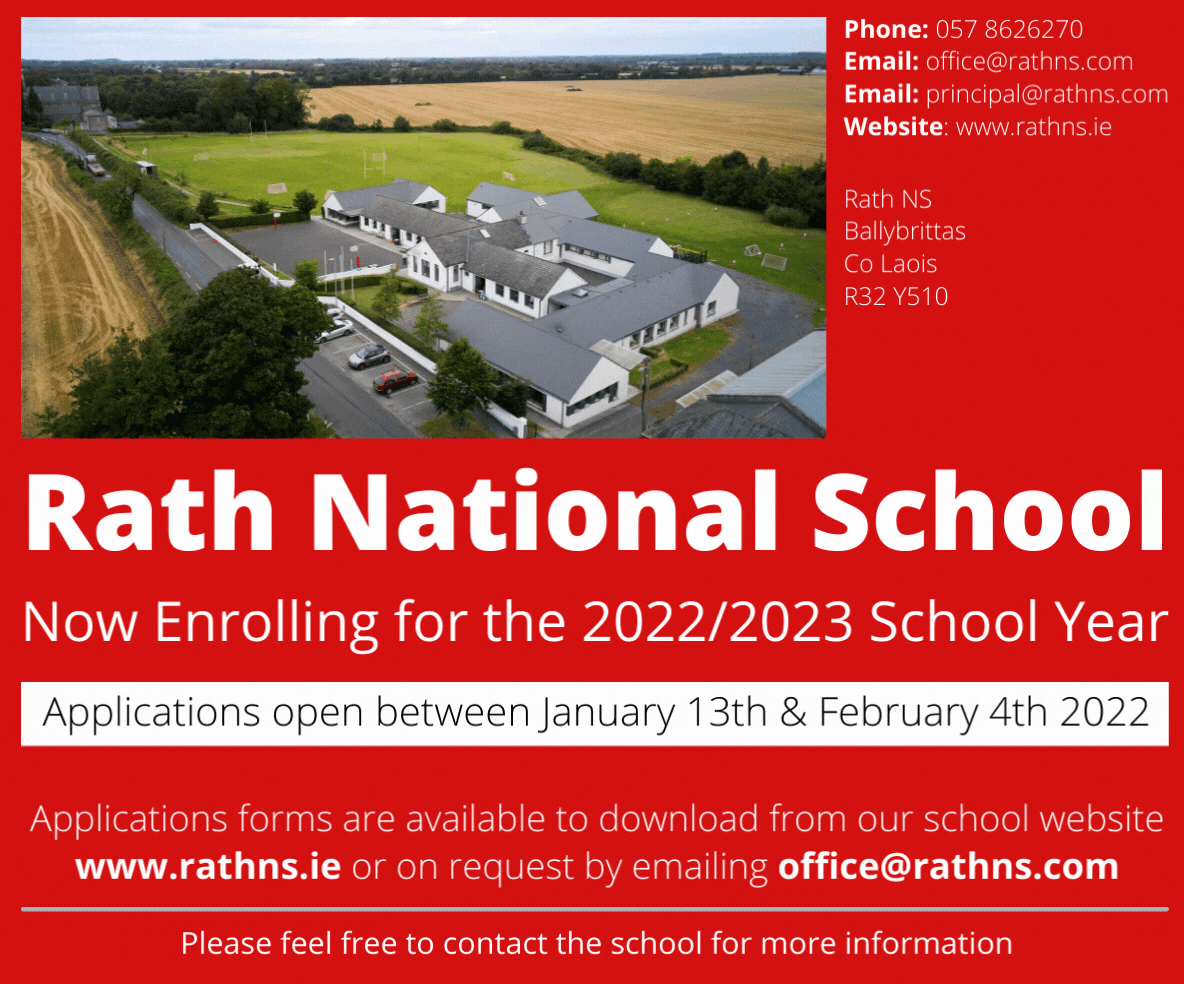 As Laois's biggest primary school, with 1,508 boys and girls on the campus between the junior and senior schools, reopening Holy Family is a serious operation. 
Children from third and fifth class will return on a staggered basis on Thursday August 27 while fourth and sixth will be back on Friday August 28.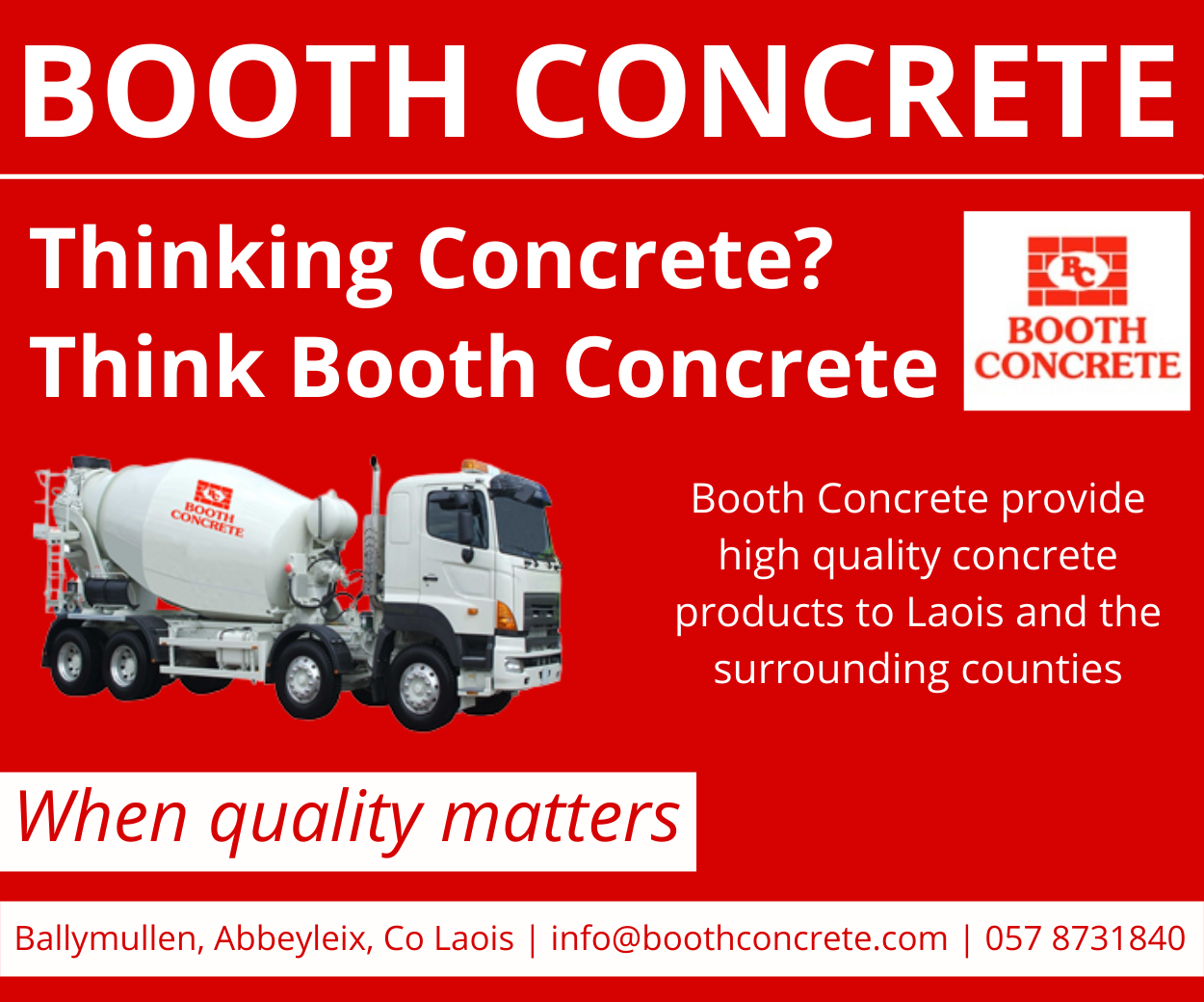 The staggered reintroduction of classes, 14 per day, is to allow pupils to engage with all new protocols and procedures in the safer environment of reduced numbers.
This is particularly relevant to ensure teachers can show the child where their playground pod is and how to get there. 
For all of that and much more, check out Roisin's account below: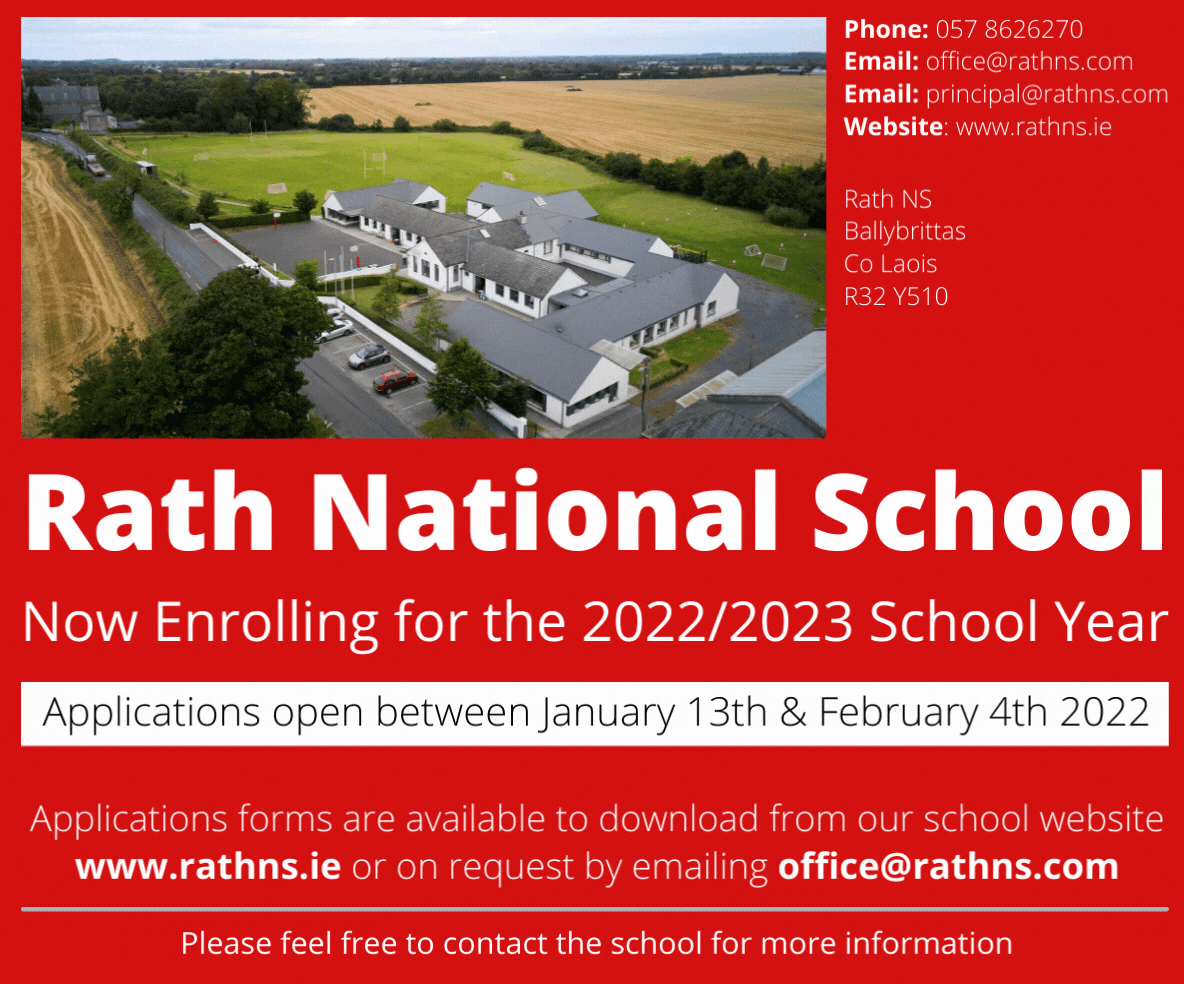 ---
On an annual basis, the late August days before schools reopen are filled with a mixture of anticipation, excitement, happiness and many of the other feelings that exist on the continuum of human emotion.
This year every emotion is heightened and many new feelings are brought into the mix also. School communities are excited, nervous, relieved, anxious and generally trying to anticipate what the 'new normal' with regard to school life will look and feel like.
We are quite certain that our pupils, parents, staff and indeed everybody connected to our school community are no different and are experiencing varied, mixed and ever changing emotions.
We would like our parents and pupils especially to know that we are extremely conscious of the challenges and anxieties facing families with the imminent return to school.
We want to take this opportunity to note that the safety and well-being of all our school community is of paramount importance to us and has underpinned all preparatory work over the last number of months.
On a national level preparations for school reopening have been underway throughout the summer break and in particular since the publication of the Government's Plan for the Reopening of Schools on July.
With regard to The Holy Family Campus, The Board of Management, School management and staff have been working tirelessly to ensure our pupil's return is a safe and happy one.
The backdrop of Covid-19 does not allow for a zero risk environment within any sector of society but at Holy Family we have worked extremely hard to reduce the risks to ensure a working and learning environment with as minimal a level of risk as is humanly possible.
Our school reopening plans have been devised in direct correlation with the Government guidelines and all necessary preparations to ensure full compliance has been undertaken.
To date, the full school buildings have been deep cleaned to the highest standard by local cleaning contractors 'Cleaning Properly'.
Every area of the school has been thoroughly cleaned, disinfected and all touch points in all classrooms cleaned with high quality products suitable for use in schools buildings.
We have a plan in place to ensure the daily cleaning regime on our return meets the highest possible standards.
In practical terms, the following are some of the changes to daily school life:
• Class bubbles – all pupils will remain with their class bubble both inside and outside the school building.
• Playground bubbles – each class have an area to play in outside at lunch time. We are extremely happy that each area is large and more than adequate to allow for some play time out of doors.
• Frequent sanitizing and handwashing – Sanitizing and hand-washing stations are in place in every classroom and colourful, visual aides to assist pupils are displayed.
• We also have very specific entry and exit procedures for pupils and ask adults on the campus to adhere to social distancing advice at all times and remain on the campus for as short a time as possible.
Another big change for schools will be the restrictions around visitors to our school.
We pride ourselves at Holy Family School for being welcoming and warm and enjoy extremely positive relationships with our parents and all agencies connected to our school.
Unfortunately the guidelines in place to assist in combating this virus do not allow for informal meetings and interactions as before.
All meetings must be by appointment and visits to the school building on a casual basis cannot be permitted.
However, we want to again take this opportunity to alleviate fears regarding communication.
The academic, social and emotional development of our pupils continues to be our main priority and as such, we will ensure communication can continue using new and inventive approaches.
There are many challenges ahead but we firmly believe that for every challenge there is a solution.
While school life may look different in this 'New Normal', a term which has now become part of our vernacular, our greatest hope at Holy Family is that school life will still feel much like it did pre-March 12th 2020, a happy, inclusive and welcoming place where everybody is valued and is part of our school family.
While we fully acknowledge the natural sentiments of anxiety and nervousness that exist, we hope that in the remaining days before our school reopens, feelings of happiness and excitement for a new academic year triumph and our pupils may begin to look forward to seeing us as much as we genuinely looking forward to having them back.
We ask every family to work with us in ensuring and maintain our pupils safety. Please check your child's temperature and do not send them to school if they are ill.
Our school's reopening plans are visible on both the Junior and Senior School websites and available on our Aladdin app.
We wish to thank our entire school community for their co-operation and support to date.
It is that sense of community that will be underpin our safe, happy and prolonged return to school.
HOLY FAMILY JUNIOR SCHOOL
Junior Infants: 10.00 – 12.00 on Thursday the 27th & Friday the 28th (finishing at 12 until Friday 11th)
Senior Infants: 11.15 – 13.30 on Thursday the 27th & Friday the 28th (08.50 – 13.30 as normal from Monday, Aug 31st)
First Class: 9.30 – 14.30 on Thursday the 27th & Friday the 28th (08.50 – 14.30 as normal from Monday, Aug 31st)
Second Class: 08.50 – 14.30 as normal from Thursday the 27th of August
HOLY FAMILY SENIOR SCHOOL
Third and Fifth Class – Thursday August 27
Fourth and Sixth Class – Friday August 28
SEE ALSO – Medals galore as Laois athletes excel at National Track and Field Championships