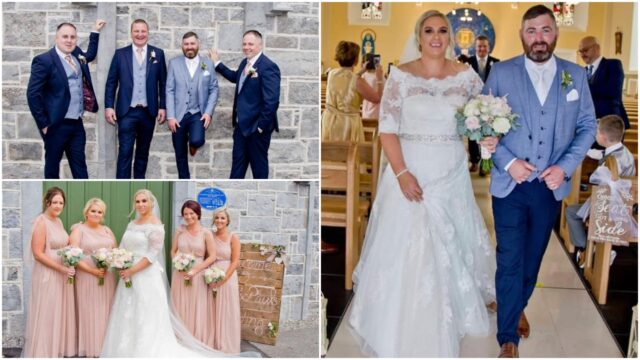 The Coronavirus pandemic has changed everything about how we live our lives now – and getting married is no different.
With restrictions in place on numbers that can attend, many brides and grooms have taken the decision to postpone their special day until next year.
And that was something that newlyweds Carly and Paul Burke had also decided to do – until they had a change of heart.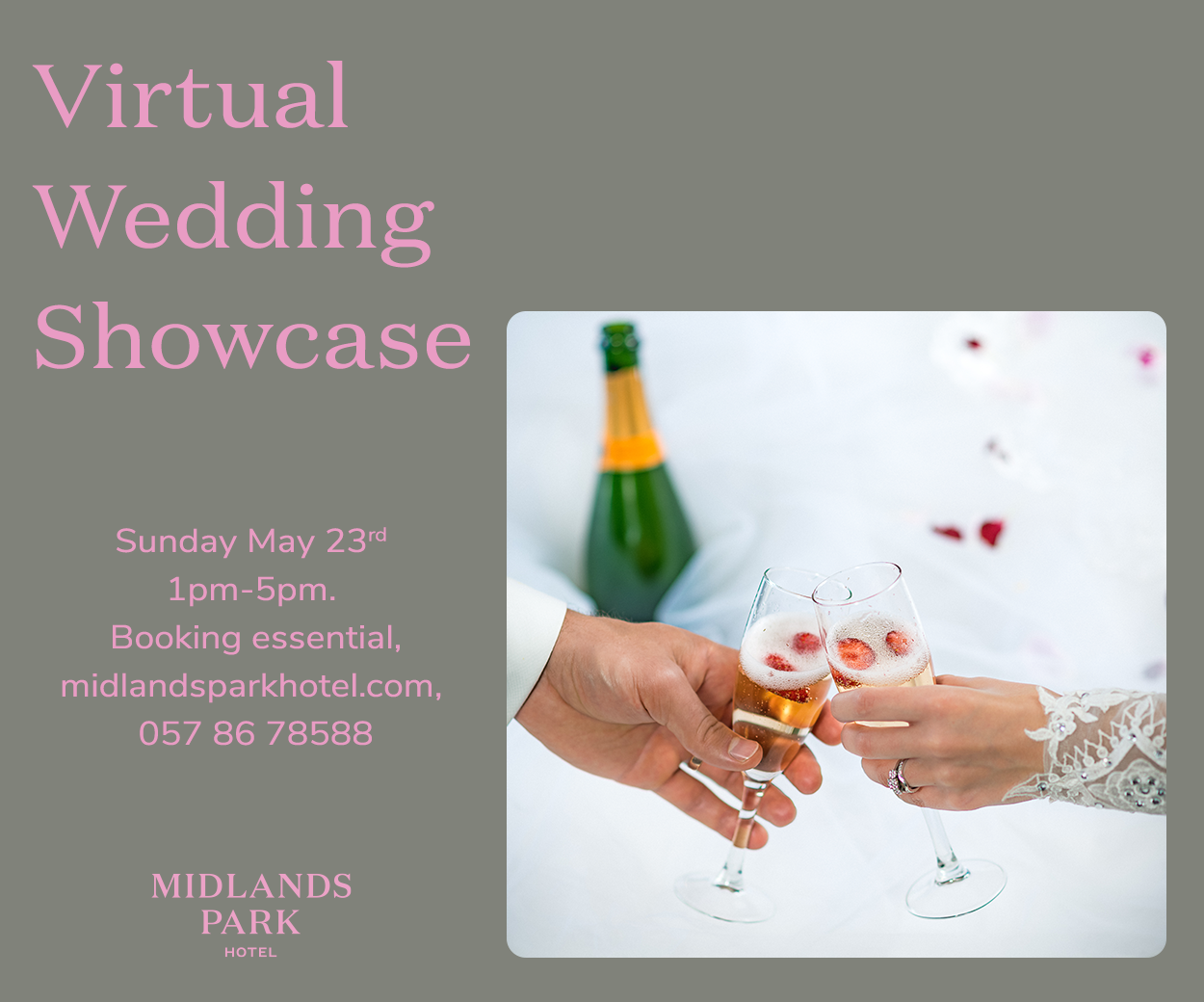 The Portlaoise couple were due to get married on August 14 but, because of the pandemic, they changed that date to the June Bank Holiday of 2021
However, as the Covid-19 situation began to improve in April and May in Ireland, the couple decided to return to their original date in the Bridge House Hotel in Tullamore.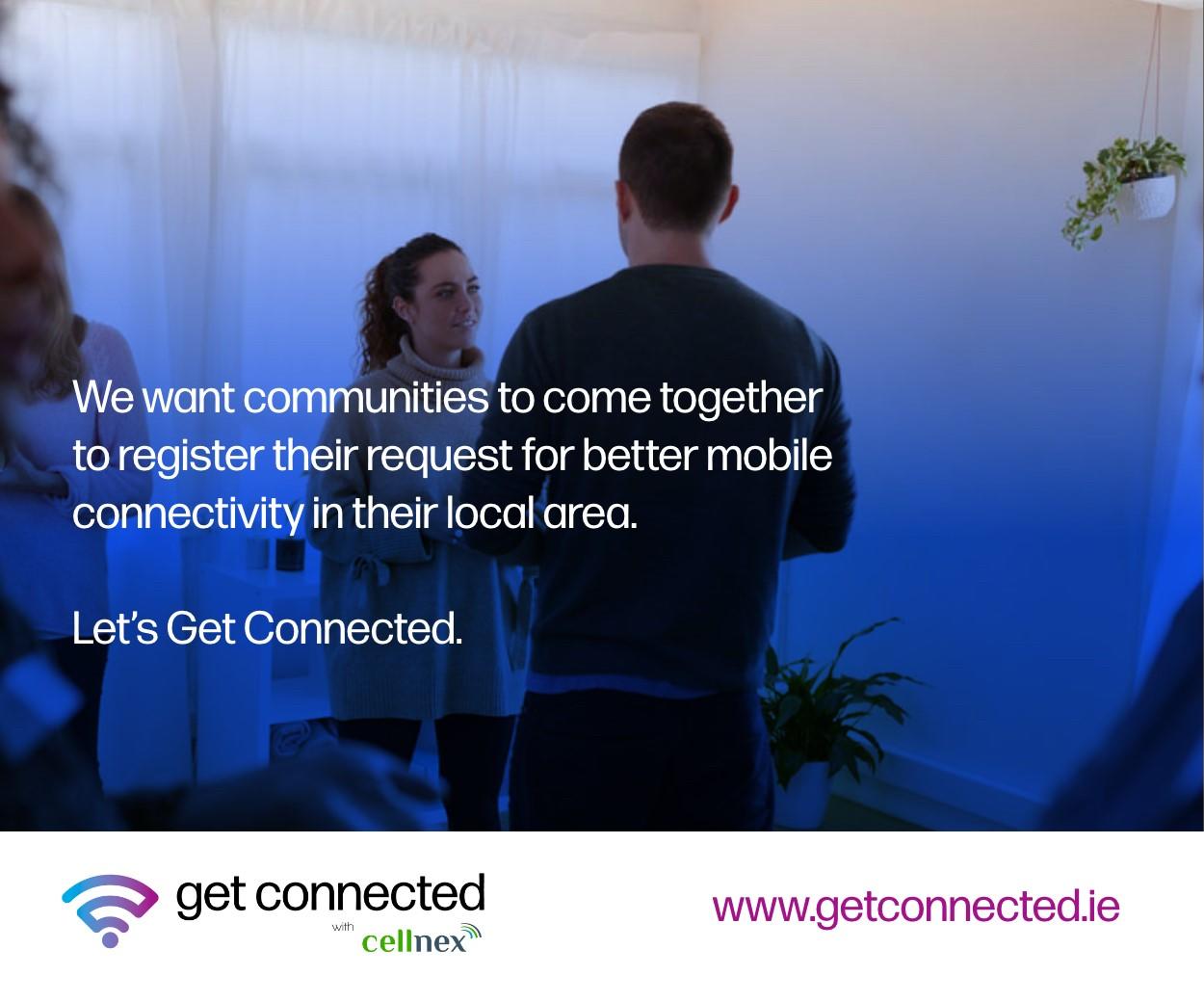 Carly explained: "When all this craziness of a pandemic hit we held on to our date as long as we possibly could but it just seemed to be getting worse.
"So we got in contact with The Bridge House in Tullamore, the hotel we were having the wedding in, and asked them about dates for next year. There wasn't many dates available as we left it too long and eventually we settled on the June Bank Holiday Sunday.
"It was the best date we could get and we thought it would be the easiest for people that they didn't have to book days off as they would already be off. So with that settled I started ringing around to all our vendors to see if they were available.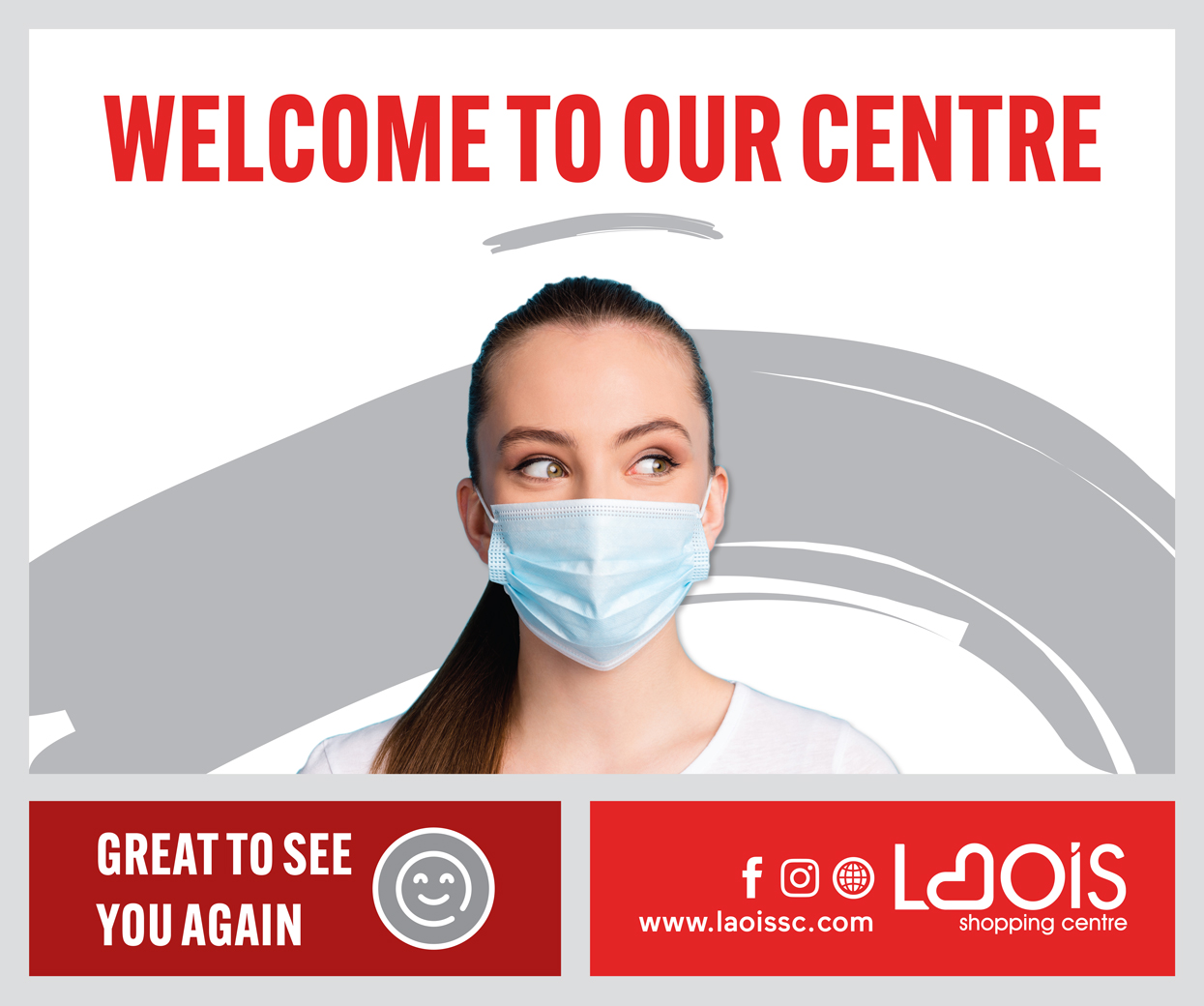 "Luckily for us the only thing that wasn't available was our band which we were quite sad about but I suppose we just had to deal with it. And also we had to let all our families know because a few had already booked rooms with the hotel. So it was full steam ahead.
"Then things started to turn around and everything was starting to reopen and the cases were staying low. So I talked to Paul to see if he would be willing to just get married on our original date with our parents, sibling and witnesses and have dinner after and do the big party next year.
"And as time went on we added more people to it and eventually said we would have the wedding this year with the church and have a marquee at the back of the house and we could invite anyone we could from Ireland, as everyone abroad, family and friends including one of our groomsmen and best man were in Austrialia, couldn't come home.
"So we decided and cancelled next year's date. And it was going so well and things started to lift more and hotels were opened so we decided to get back in contact with the hotel.
"Noel and Dawn, the coordinators, were so helpful and told us they would help no matter what the numbers. At this stage it was the 100 people stage. And we were so happy we got to have our menu tasting and all."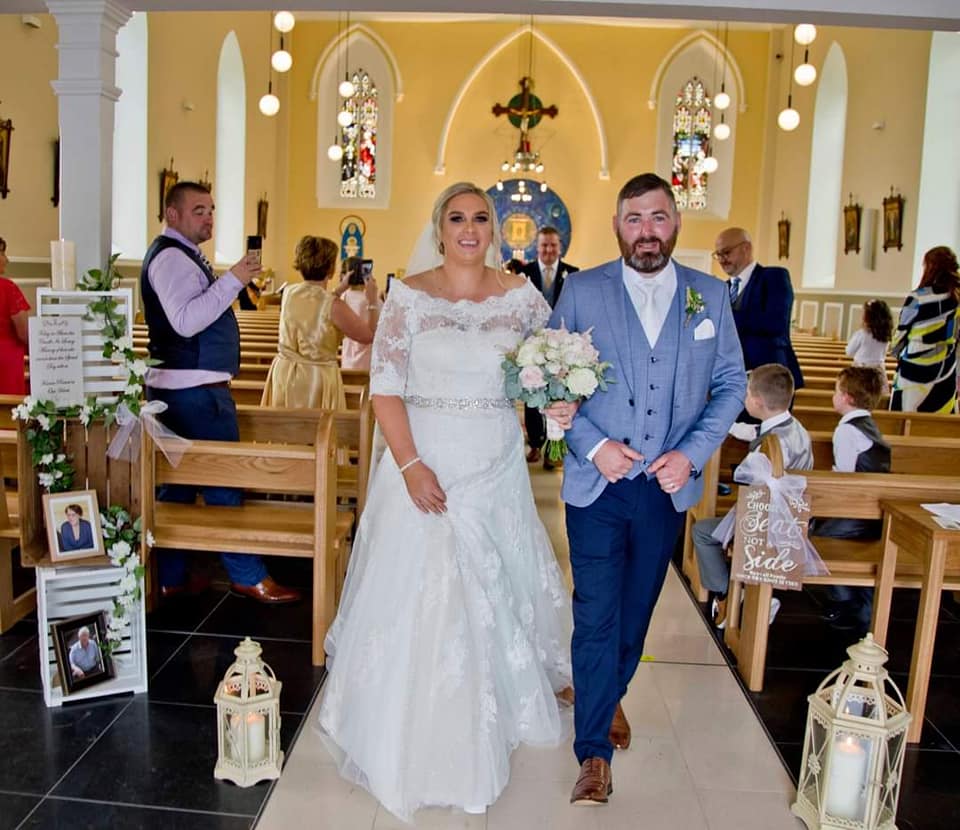 However, then the case numbers started to increase in Ireland. The maximum amount of people allowed to a wedding decreased to 50 and that was the first headache the couple had to face.
And things got even worse when Laois, along with Kildare and Offaly, were placed into lockdown on Friday August 7 – a week before the weekend.
Carly recalled: "We were so upset because we had already sent out the invites to the 100 people.
"So it meant we had to cut the list and get in contact with everyone that we had to uninvited we thought it was so unfair and it was so stressful. But everyone was so understanding and they completely understood the position we were in.
"But it only got worse from there. We really thought it couldn't get any worse but that is where we were wrong. I was in getting my hair done and I kept getting messages on my bridal party group while I in there.
"When I finished, in Bankz Hair and Beauty Salon who did an amazing job, I read all the messages and it was about the news and how I should watch it at 6pm – that Laois, Offaly and Kildare were going in to lockdown.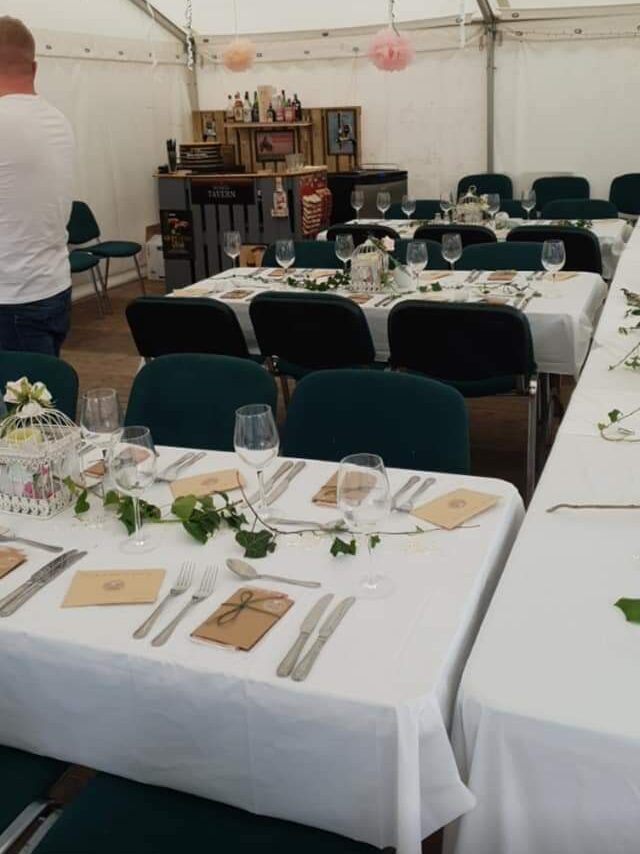 "I started to panic and they all kept ringing me and I just couldn't answer. So i got home and turned on the news. To say we was devastated was an understatement – we felt everything crumble.
"I just broke down. I rang the hotel to see what they would say and it was true – everything was cancelled and the hotel was closed. We couldn't believe it – we felt everything was against us and that the universe was sending us every sign that we weren't to get married. It was heartbreaking – it really was."
Paul and Carly had lost all hope at this stage as one week from their special day – all their hopes had been dashed.
However, Carly is a very positive person and she refused to give in. And once hubby Paul agreed – she came up with an alternative.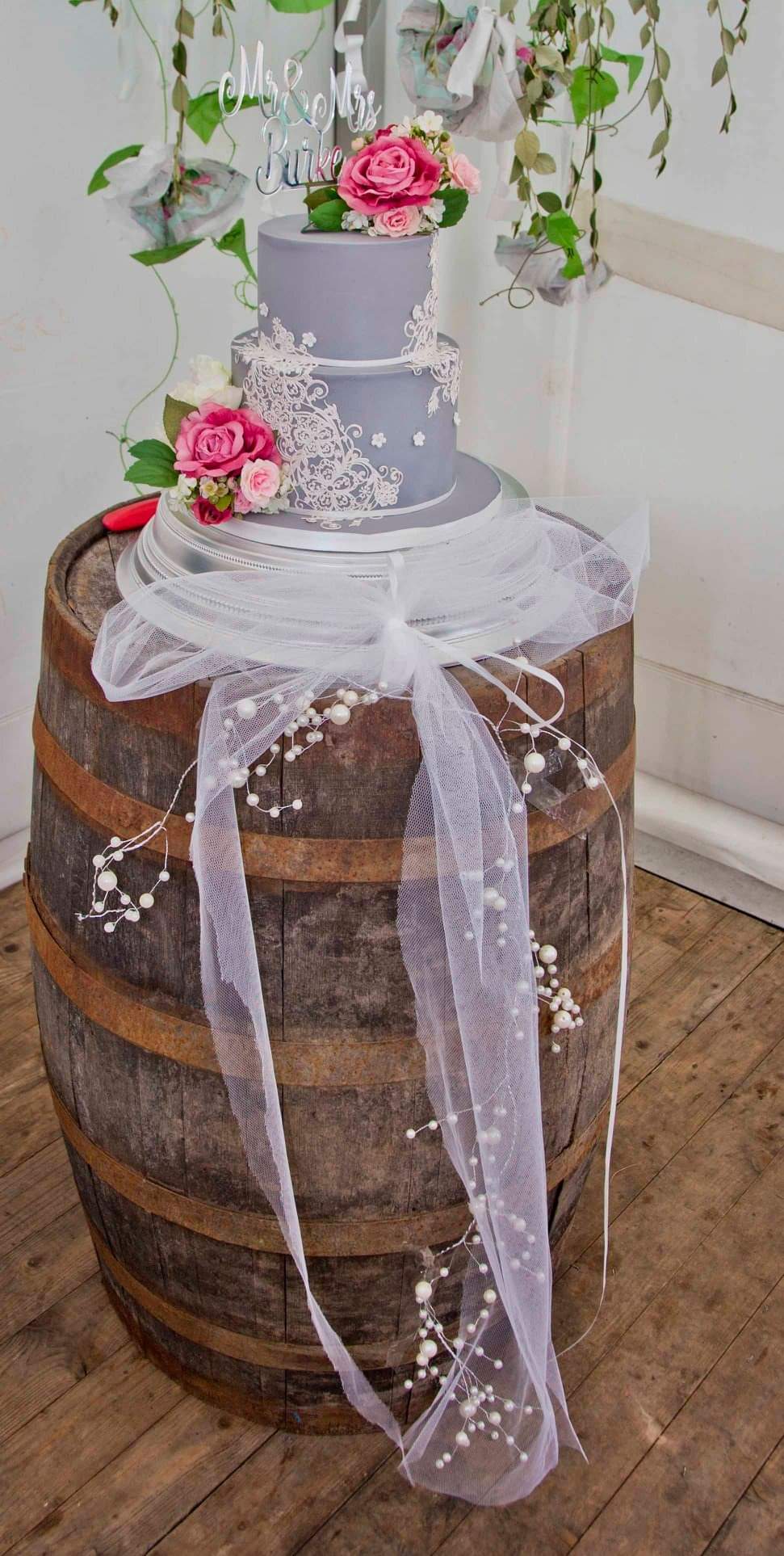 Carly said: "After the hotel had told us that they were closed and everything was called off we had lost complete hope. Like we were meant to be married in one week.
"And another one of Paul's groomsmen was living in Athlone and he couldn't come to the wedding because of the lockdown. It just kept getting worse and it was one thing after another – every time we answered the phone it was bad news.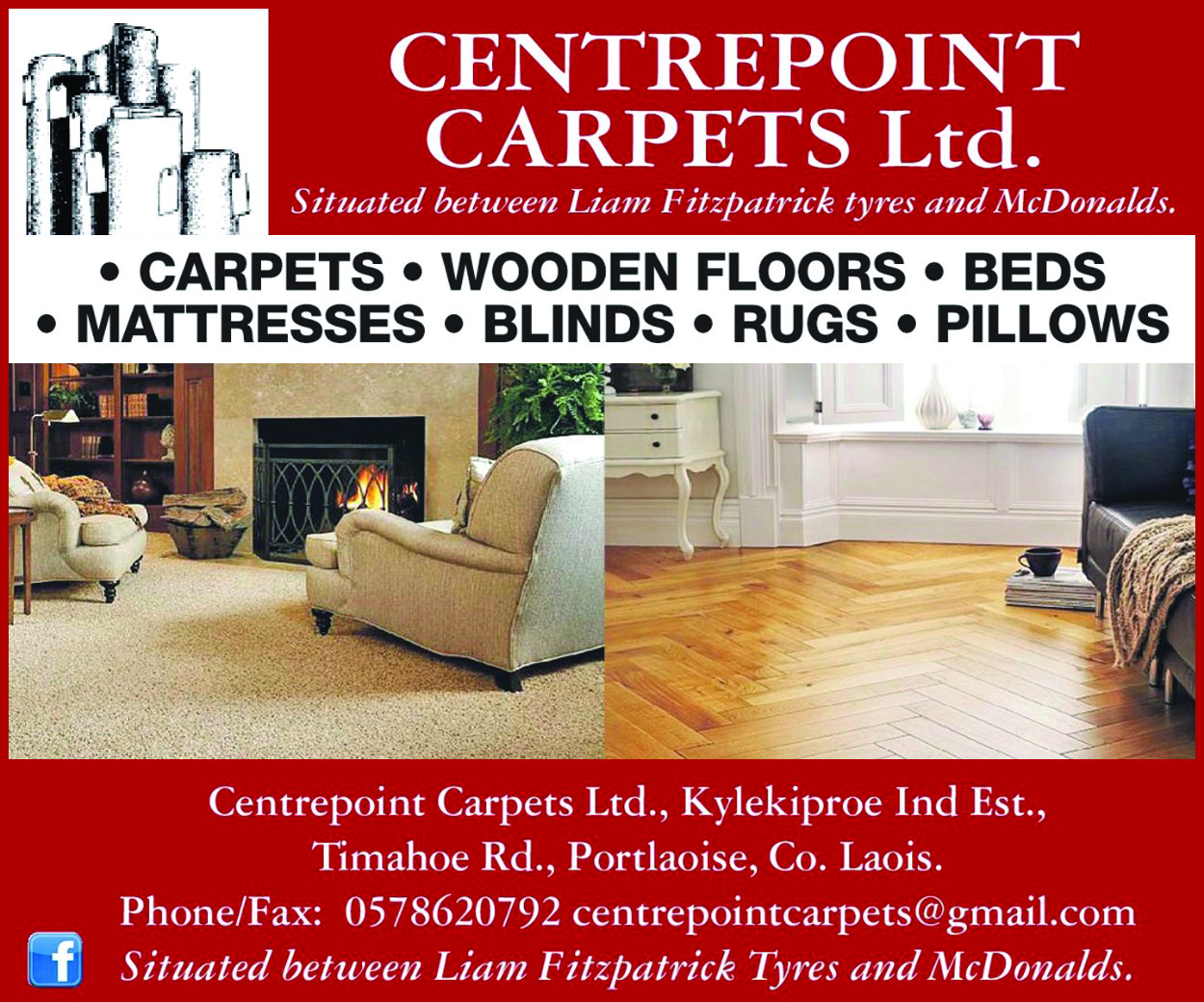 "So after a couple of hours of crying (from me ), I told Paul that I didn't want to give up. Our main goal in this was to get married so I said 'let's do it'. Paul wasn't so keen at first because I think he had lost all hope.
"But I was determined to stay positive. We had so much negativity and we just needed positivity – positive mind, positive actions I kept saying to myself.
"He told me to get in contact with the priest and go from the there. So I was in work and rang the priest on Saturday August 8 and, music to my ears, he said he was happy to go ahead.
"So from there I had to get in contact with the Parish Center on the Monday to see what numbers we were allowed and we said that we wouldn't tell anyone until we knew the numbers.
"From there, the Parish Centre told us we were allowed 25 – the same number as can attend funerals – and we were so happy. Obviously it wasn't the day always wanted but we could have the closest people to us there.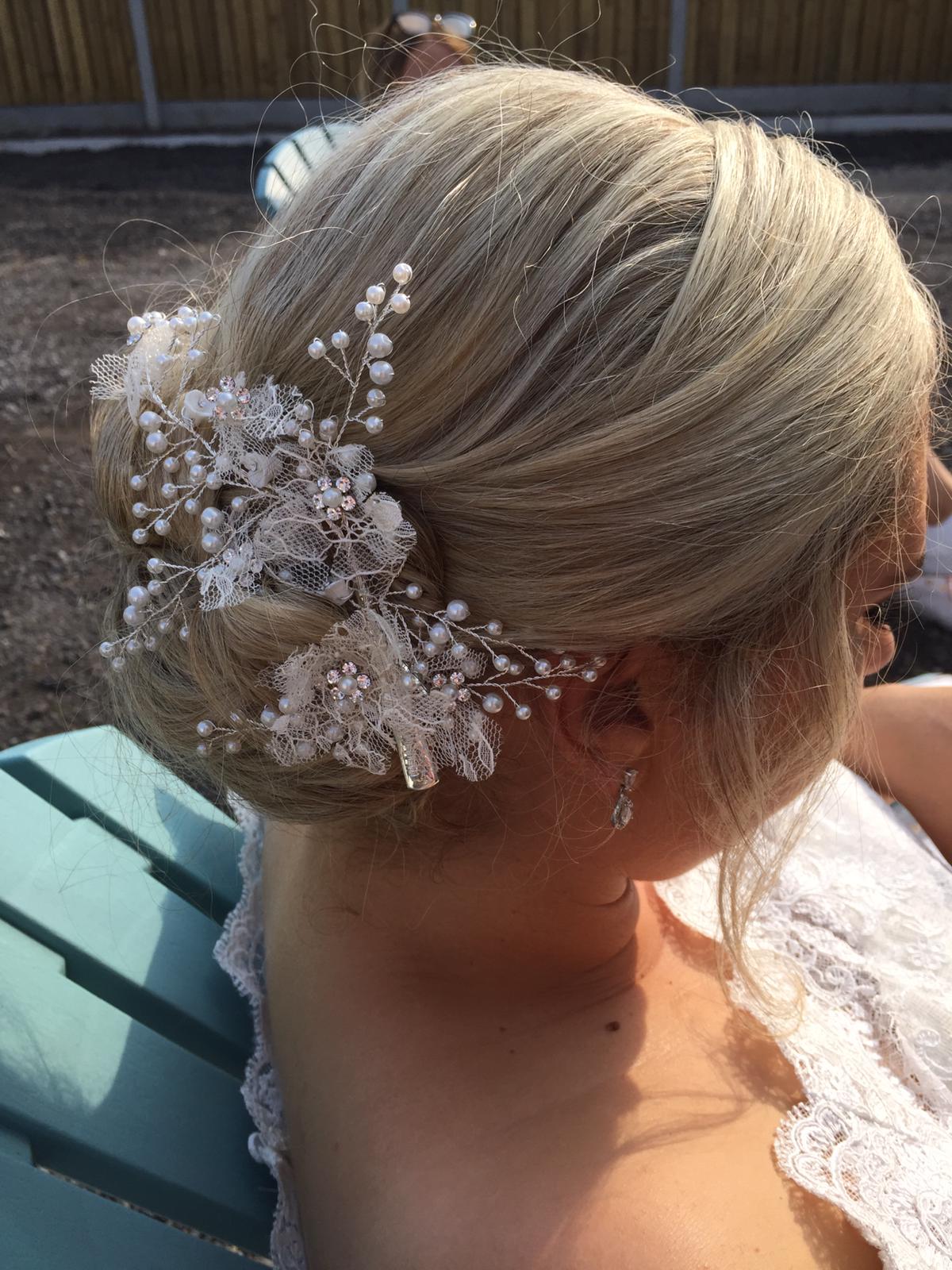 "We already had a marquee coming the day after so we rang to see if they would let us have it on the Friday of wedding and they were happy to do it. Things were getting better.
"We then asked the lady that was decorating the church, Rose, if she could decorate the marquee for us also. We had no floor in the marquee so started to ring around for flooring, lights and chairs and tables.
"This was now four days before the wedding but thankfully the man was able to get it to us the next day. From there it all started to come together. Two days before the wedding we scored an amazing band also which was a major plus.
"Only for our families and Rose, who decorated it all and organised all the food for us, I don't think we could have pulled it off.
"We were so stressed but we did it and I am so happy we did. It was an amazing night and I got to married my best friend. We had only 23 people but I wouldn't change it for the world – it was the best decision to go through with it."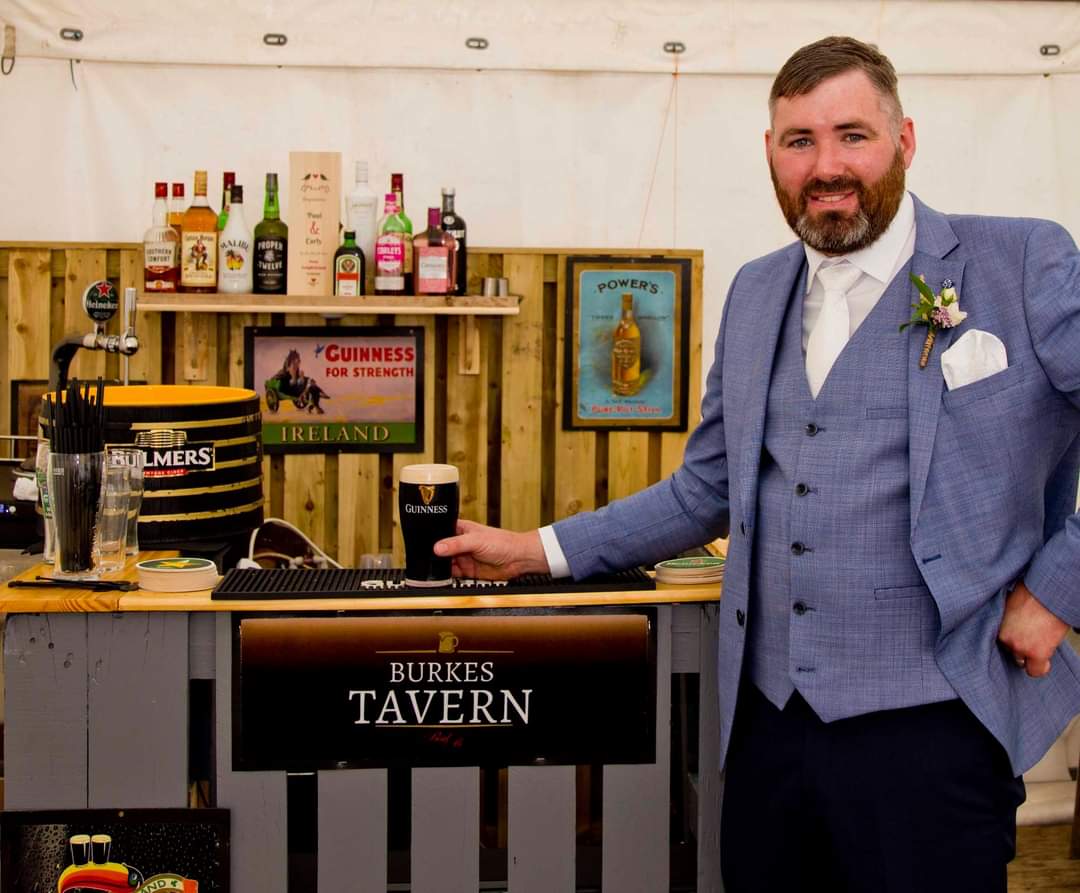 Carly took the opportunity to thank all of the people who made her day special.
She said: "All the bridesmaids and groomsmen know who they are. I can't thank them all enough for everything they did for us to make this day so special.
"I would like to thank Bankz Hair and Beauty Salon for our hair – they did an amazing job. Patrice Rice, of House of Beauty Portarlington, for my amazing makeup and my bridesmaid's makeup also – we all looked amazing.
"To Eamon Bracken's Mensware in Portarlington for all the suits. To Louise in My Fair Lady in Tullamore – I absolutely loved my dress and I couldn't imagine myself wearing anything else.
"David's Marquee in Clane who did our marquee – you saved our day. To Bosco's in Portlaoise for doing our food – they went above and beyond for us. The food was absolutely amazing and everyone kept saying how amazing the food was.
"A big thanks to our photographer Aoileann of Wedding Photography Laois for our amazing photos. And Grainne Boland in cake-a-lisous for our amazing cake also.
"The AJ's Band were amazing to have helped us out at such short notice. And to Rose and Aisling, you know who you are, thank you! We wouldn't have done it without you. To all our family and friends thank you for all your help."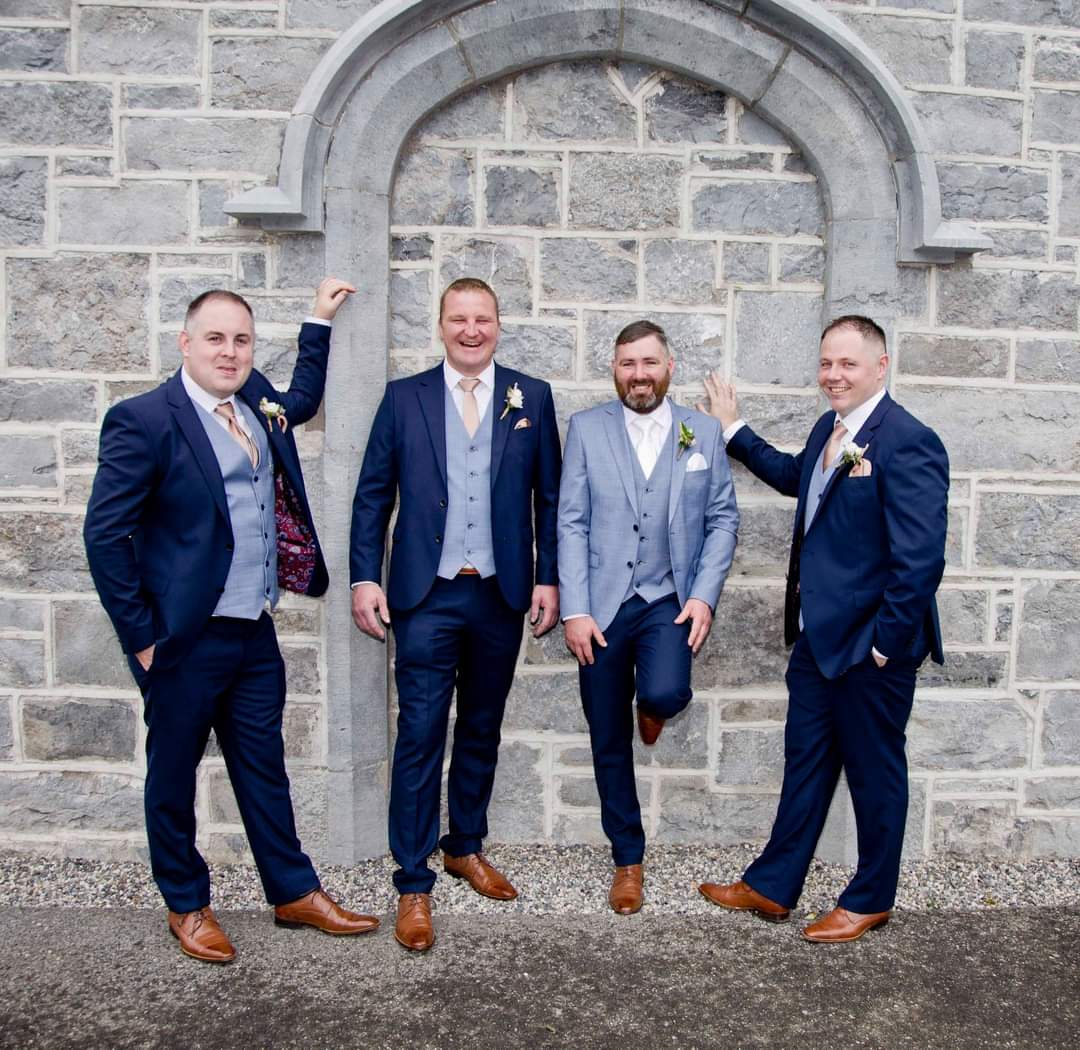 And she also has advice for any brides who find themselves in the same position – go for it!
She said: "If any bride that is reading this is in two minds about going ahead – do it. It was the best decision I ever made.
"Don't hesitate, just marry the person you love most in this world – everything else is minimal.
"The thing I remember most about the day is walking down the aisle with my dad, finally getting to Paul and to see the look on his face when he seen me in my dress is the best feeling in the world. To know how much they love you and you love them."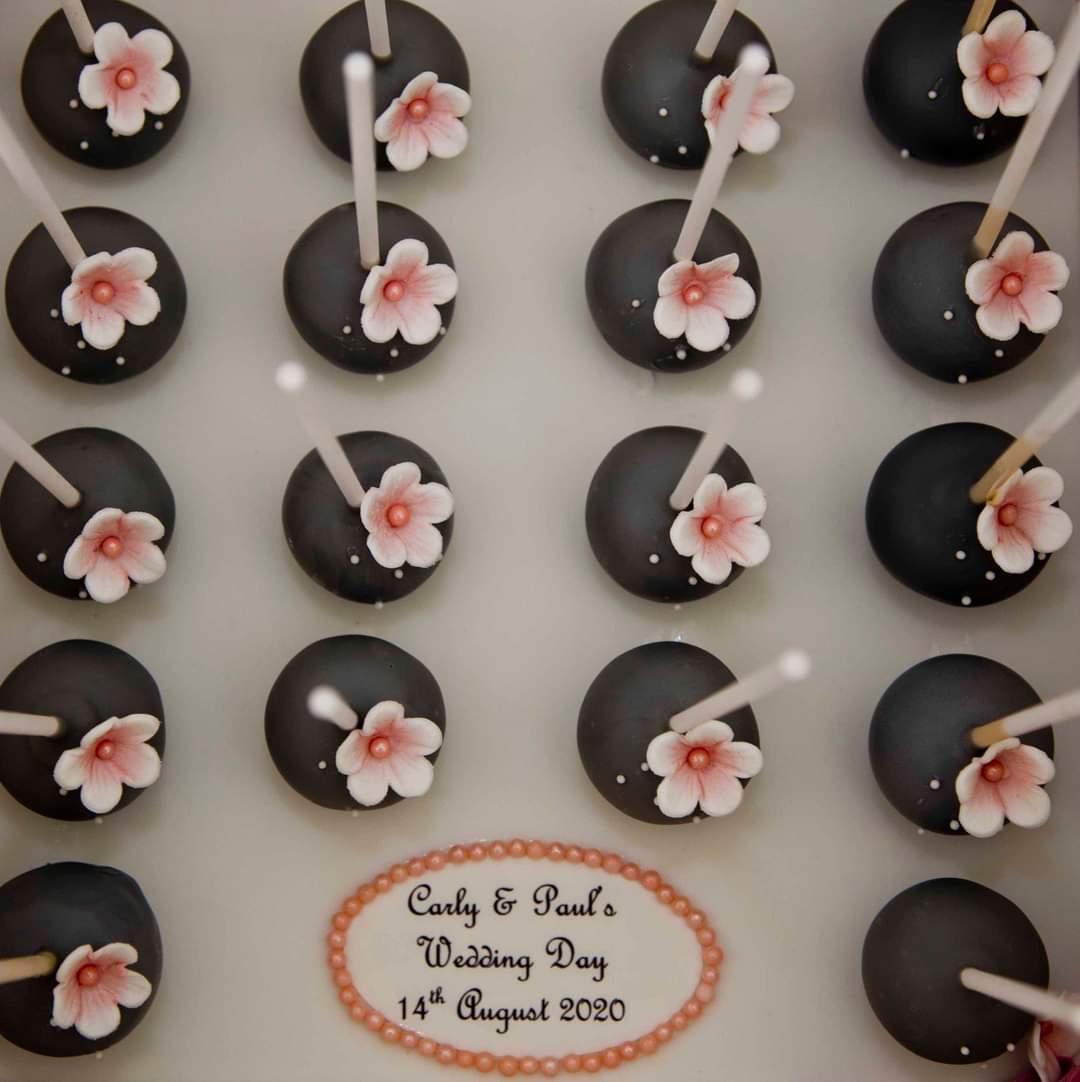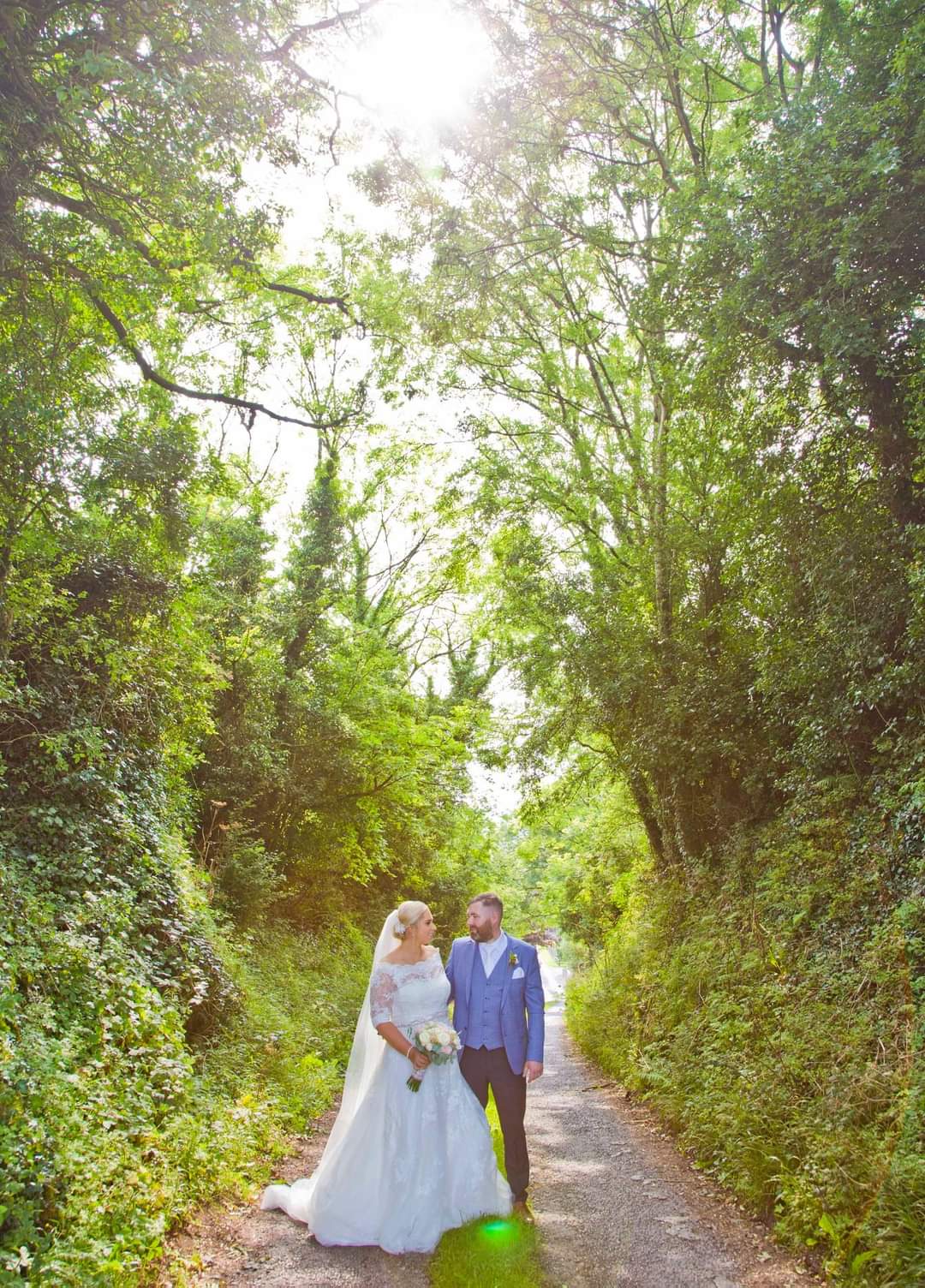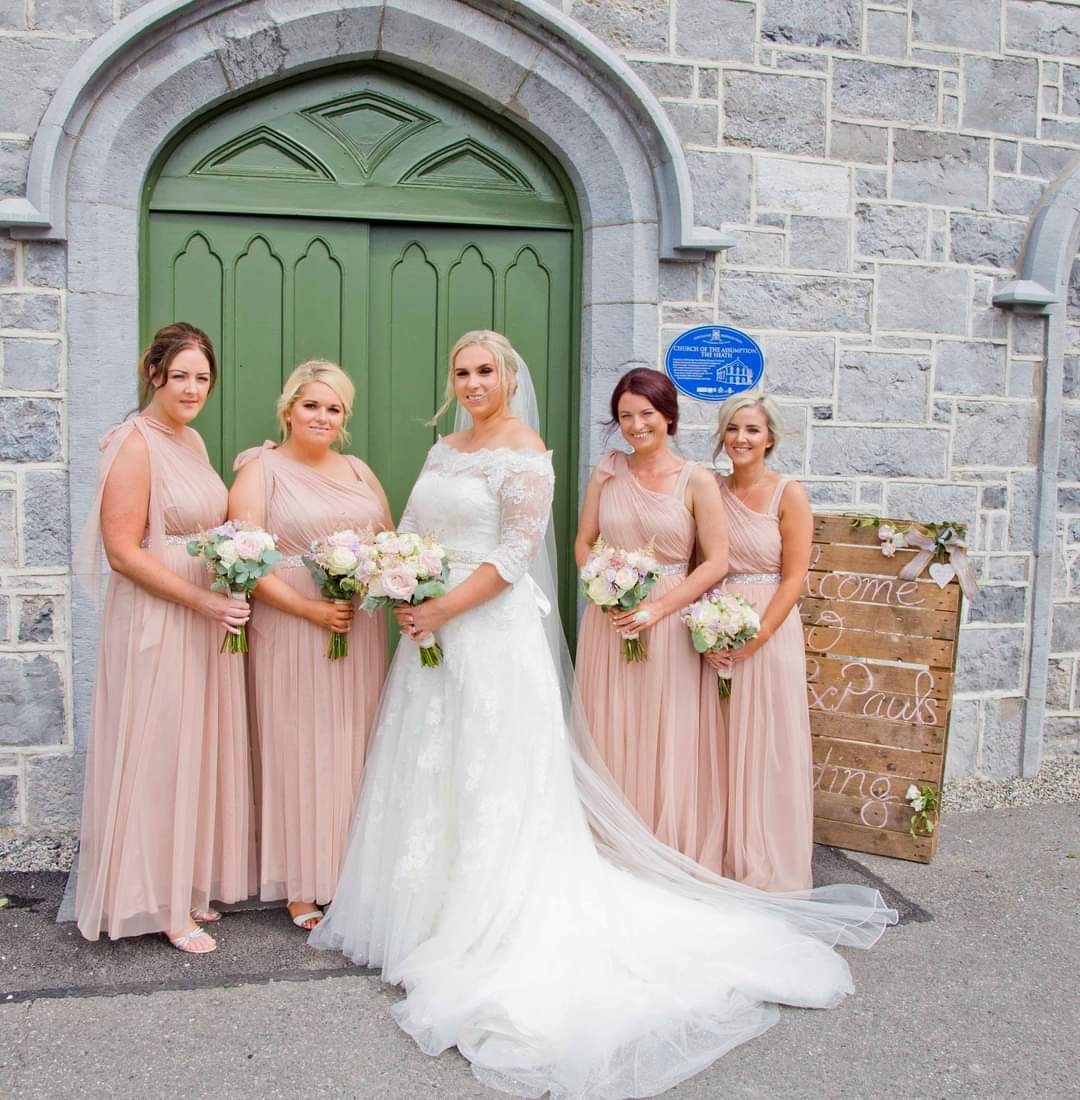 SEE ALSO – Laois GAA club announce that a senior football team member has tested positive for Covid-19