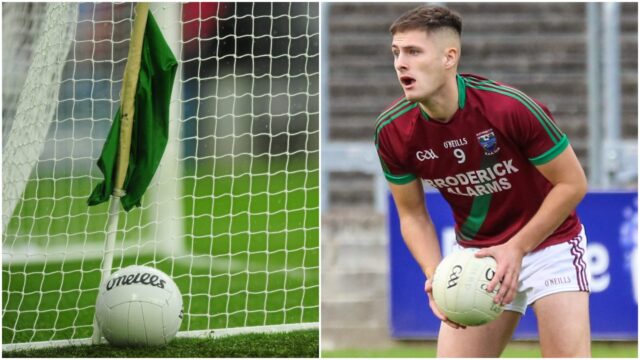 After a brief break of less than eight days for some, the Laois senior and intermediate football championships are back for Round 2.
And our Talking Sport Podcast is back to look ahead to the weekend action.
We have a first too – an interview with someone on the line from the middle of a warn torn region.
Portarlington and Laois footballer Paddy O'Sullivan joins host Steven Miller and Alan Hartnett on the line from Syria.
He is into the last five weeks of a six month tour of duty with the Defence Forces.
Working with the UN, Paddy tells the lads what his daily life is like, how he's keeping fit and most of all – how much he is missing his mammy.
The defender is hoping that Portarlington and Laois are still going in the next five weeks so that he can get back to play a bit of football in October.
After that chat, it is straight into the action where the lads predict the eight senior and four intermediate games to be played between Thursday and Sunday.
And they also examine all the permutations in the Ladies football championship where the final group games will be played on Sunday.
You can listen to this week's Talking Sport episode on Apple Podcasts, Spotify or Podbean or below on Soundcloud.