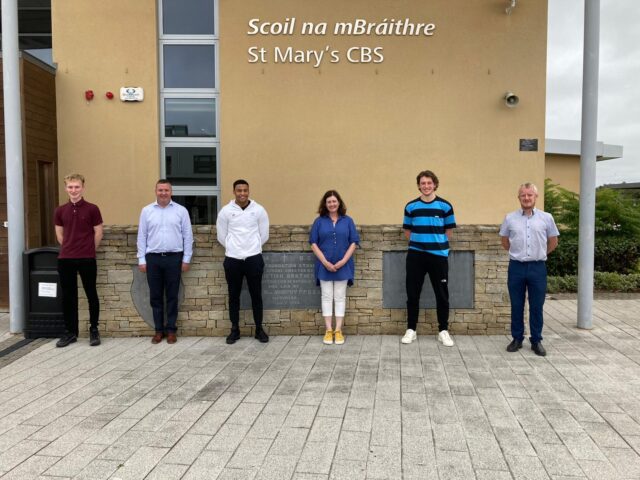 Secondary school principals across Laois have paid tribute to their Leaving Cert students  after over 1,000 Laois pupils received their calculated grades yesterday morning.
This was the first time ever that students were awarded their final mark without sitting any form of actual exam.
The Coronavirus pandemic shut schools and forced the Department of Education to come up with a new way of assessing students as a result.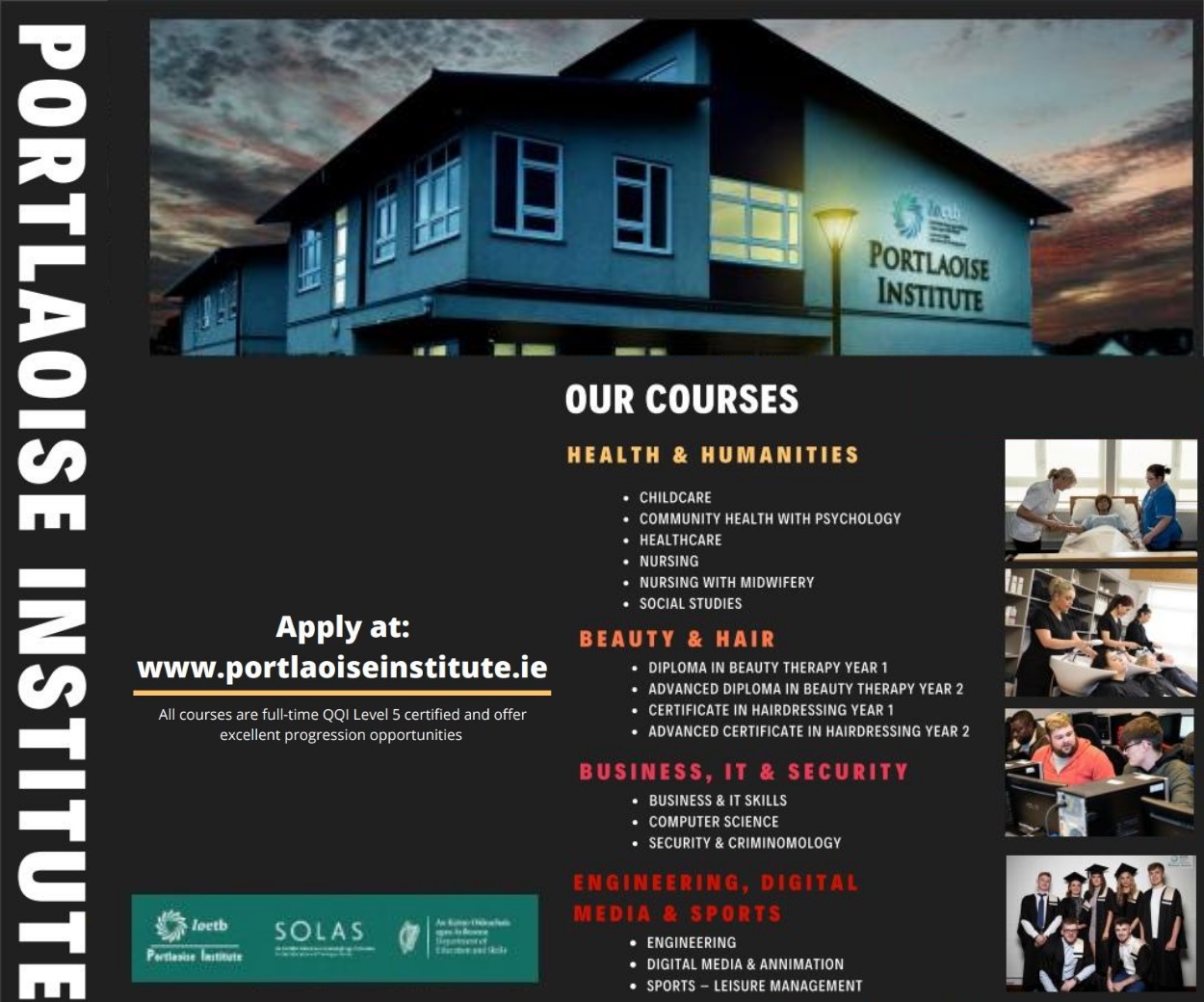 A number of pieces of information were joined together in order to determine the calculated grade.
First, the school issued an estimated grade for each subject based on what it thought you would achieve in the exam. It also supplied an estimated class ranking for you in each subject.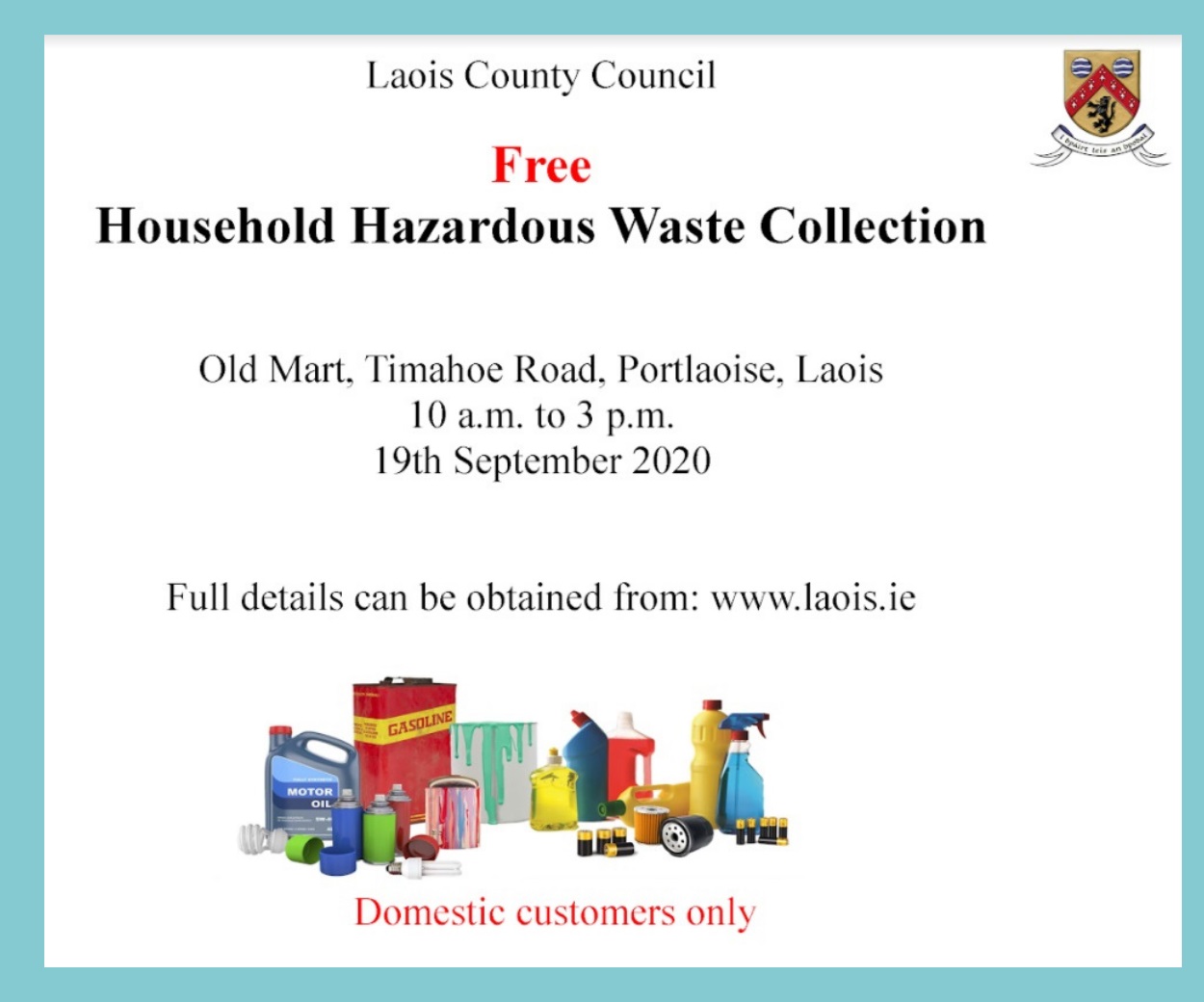 This information, according to the Department of Education, is at the core of the process.
As part of the "standardisation" process – in which grades are adjusted up or down for consistency – it also took into account the likely performance of your class based on how students fared in the Junior Cert, along with the historic pattern of Leaving Cert results nationally.
This year's calculated grades process has produced grades that are on average 4.4% higher than those of last year, according to aggregate data published by the Department of Education.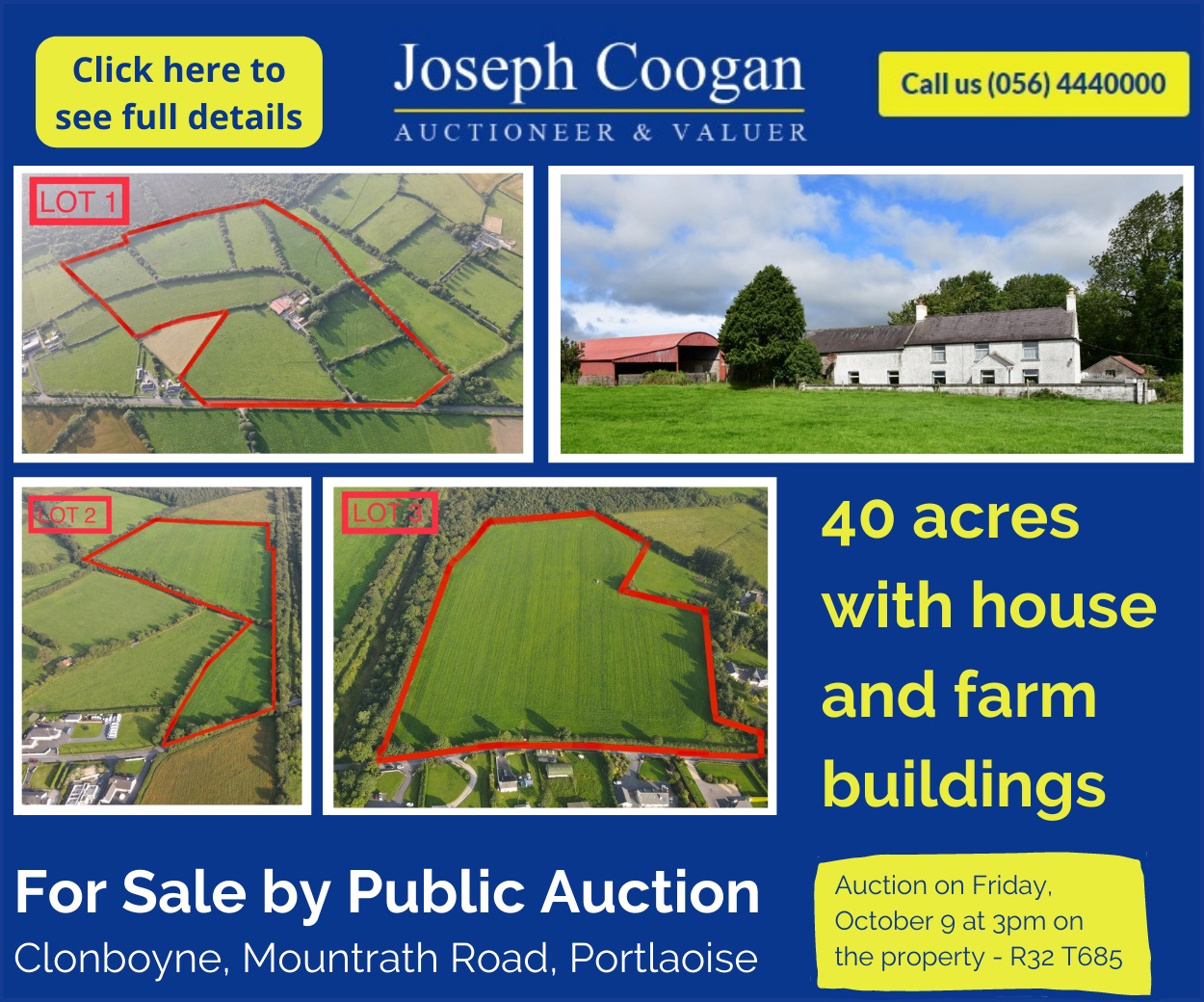 Speaking to LaoisToday, St Mary's CBS principal Maura Murphy was delighted with the results in her school and praised all her students as there was brilliant results across the board this year.
She said: "I am delighted with the results this morning. Why wouldn't I with such good students.
"Three of our students got over 600 points who were Thomás Dunne, Rian O'Connell and Jordan Ikpomwen. There were also 21 students who got over 500 points which is great.
"Most of the students have college on their minds anyway which is great and with the extra course places announced why not.
"There are no jobs out there either and you can't go travelling. Thomás Dunne wants to do medicine but I'm not sure about Rian or Jordan."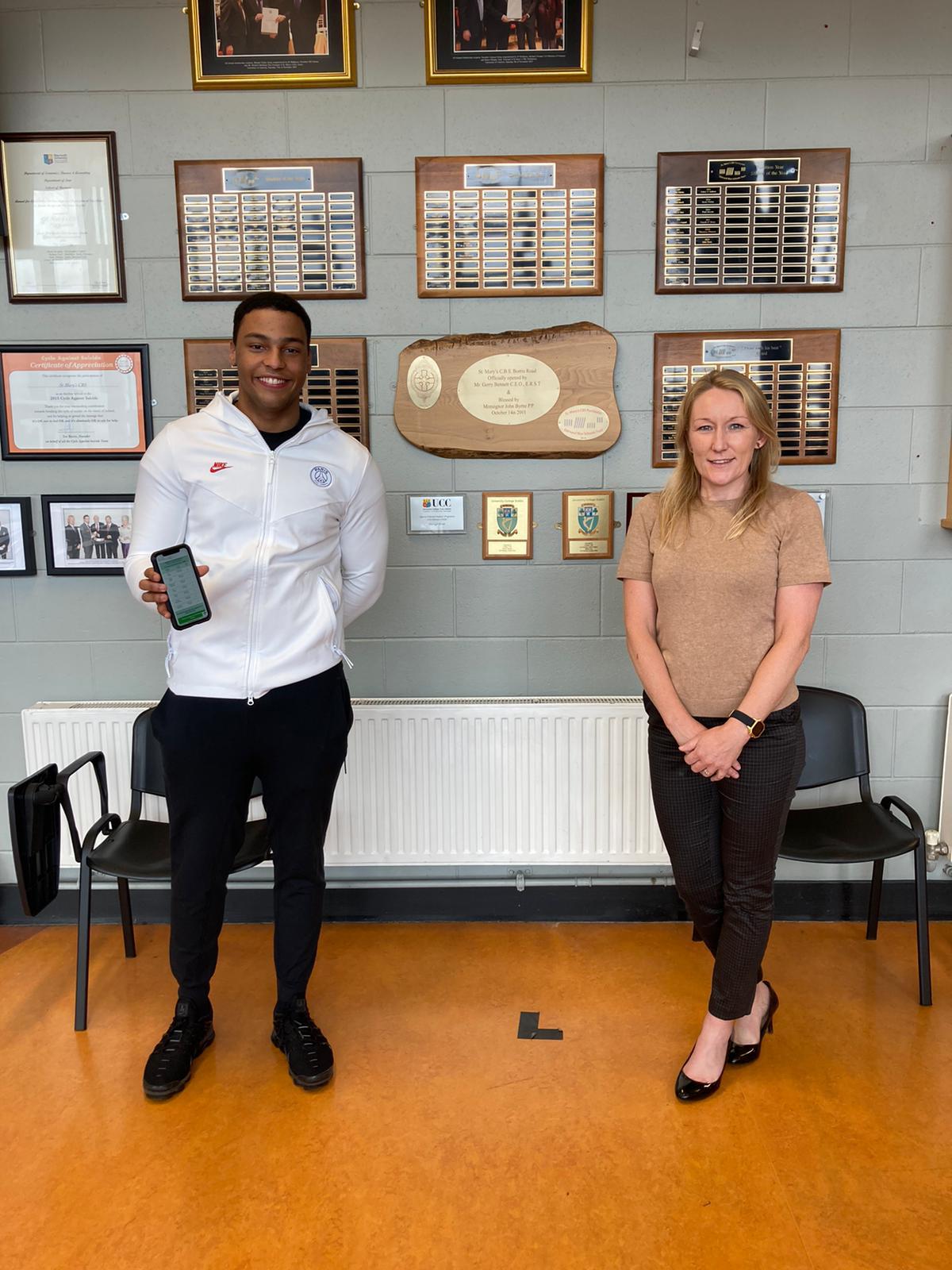 Principal Murphy also thought the process worked well and was fair to all her students.
"I agreed with the process in the end it was very good. A lot of people say the marks would be inflated but the three that got over 600 points, you could say at the start of September last year that they would do so well – as well as the 21 students that got over 500 points.
"Overall, I am delighted with the results and wish everyone luck with their future." she finished.
Noel Daly, principal of Portlaoise College told LaoisToday that he was happy with the results and thought the process really worked well.
He said: "I am very happy with the grades across the board, we still have to analyse to compare the results to previous years but the results were very good.
"There were 100 Leaving Cert students including LCA students which was for the first time.
"I am happy how the process worked. A lot of effort as been put in by the teachers. It was a good decision as if the exams were held in late July or August it would mean that schools wouldn't been able to reopen when they did.
"I'm pleased for the students as it was a difficult time for them, hopefully they will get their offers on Friday and best of luck to them."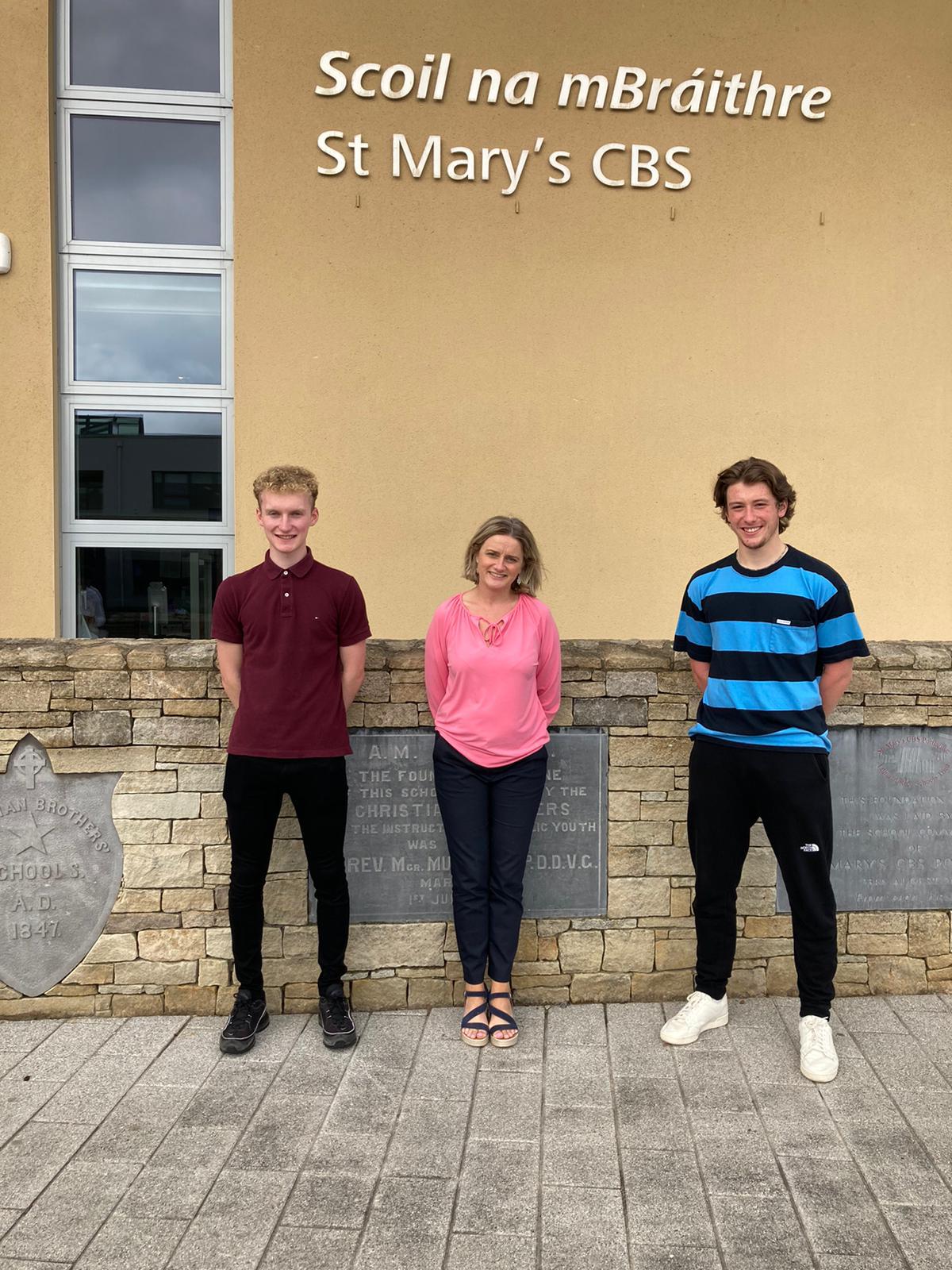 St Fergal's College Rathdowney's principal Gerry Quinn was also pleased with the results and said the day was about his students.
"Yes, we are very pleased. We have received many calls and emails today from parents being so pleased about their son's and daughter's results.
"One student got 590 points and she wants to study medicine. There were several students just under that which is fantastic.
"But the story of the day is for all the students here in St Fergal's with students in every spectrum doing so well, so I'm happy for all the students today.
"The process worked well, and the professionalism of our teachers must be commended."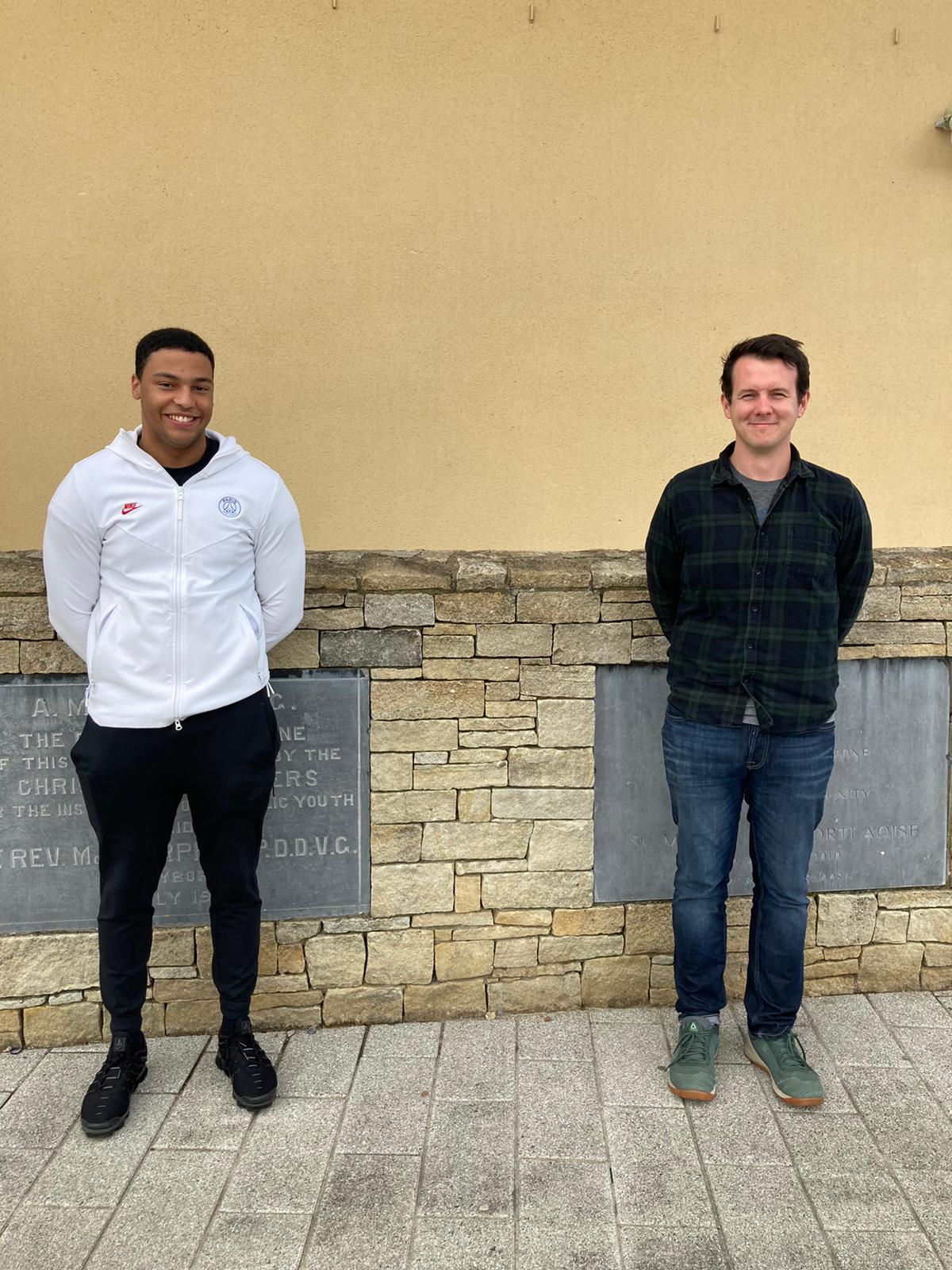 Mountmellick Community School principal Larry Curtin backed up the words of his fellow principals and praised his students and teachers for the brilliant results.
He said: "Once again, we are pleased to see that our very high standard of Leaving Cert results has been maintained by the class of 2020.
"This is testament to their efforts over many years along with the professionalism and persistence of their teachers and the support of their Parents and Guardians.
"We are both satisfied and relieved to see that the vast majority of our students achieved the grades that we expected and predicted they would in what has been a very unusual and challenging Leaving Cert."
Siobhán McCarthy, principal of Mountrath Community School, was also full of praise. But she was disappointed that some grades had been altered.
She said: "We would like to congratulate all our students and teachers on the results from LC 2020. The Calculated Grades process is finally at an end.
"All the hard work and nerves have paid off. We were delighted that most of our students were very happy with their results. This has been a very challenging time for all involved, students, teachers and parents.
"Our LCA students and LCVP students were happy with their grades. A special congratulations must go to Martin Fitzpatrick who received 7 H1s and got 625 points.
"One in five students got over 500 points. More importantly most students achieved to their ability and we are really pleased for everyone. It was however disappointing for some subjects that the grades had been altered in what seemed to be a very unfair fashion.
"Despite the trauma and the huge challenges faced by students, teachers and parents, everyone is happy that we can call an end to that chapter and hope that we are back to normal for next year's leaving cert. We wish all of our LC class of 2020 all the best in the future."
We at LaoisToday would like to congratulate all the students who received their results yesterday morning.
SEE ALSO – Third Laois student receives full marks in Leaving Cert 2020