There has been a confirmed case of Coronavirus in the Dunamase College secondary school in Portlaoise – but only students who have been deemed close contacts are being asked to stay at home and the school is in a position to move to remote learning for those who cannot come in.
The Laois and Offaly Education and Training Board, who are the patrons of the school, confirmed the news this afternoon with the school authorities informing parents.
Dunamase College is Laois's newest secondary school and only opened for students in September 2017. Currently they have students from 1st Year to Transition Year.
"Laois and Offaly Education and Training Board (LOETB) has received notification that there has been a confirmed case of Covid-19 associated with Dunamase College," they said this evening in a statement.
"All necessary hygiene, health and safety protocols are in place at the school for the prevention and containment of the virus, which is a community based public health issue.
"All relevant close contacts in the school have been identified, contacted, and advised of next steps.
"The school is continuing in operation. In line with the Return to School protocols, close contacts have been requested to stay at home where remote lessons and support will continue to be provided using online systems."
Linda Tynan, Director of Schools said that LOETB is working closely with the Principal and school management to provide every possible support and assistance.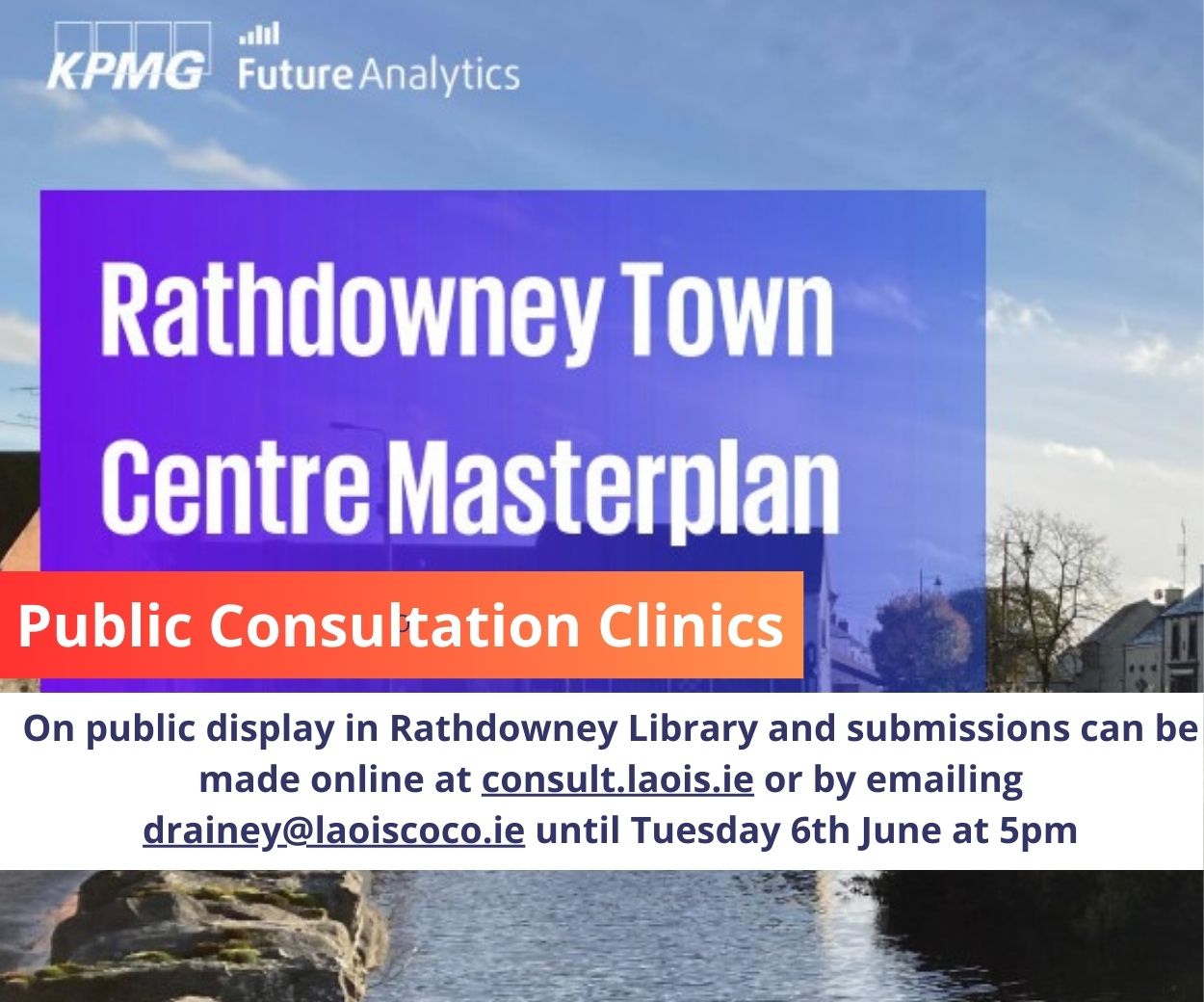 "We express our strong appreciation for the commitment and dedication of teachers, parents, pupils and school communities and particularly the work of the school in its implementation of both the Return to School framework and its Covid response plan, which were essential in ensuring a fast contact tracing process for the HSE," she said.
Principal Aoife Elster said that the continuing priority is to support both the wellbeing of the school community and to ensure the continuity of teaching and learning for the pupils and teachers of the school.
"The use of IT devices to support teaching and learning at the school means that education will continue for all our students whether in school or at home."
Dunamase College – which offers students the opportunity to learn through Irish or English – is located in the old vocational school building on Railway Street in Portlaoise.
Since the start of this school term a number of classes are now also being taught in the old Portlaoise CBS building across the road in Tower Hill.
Dunamase College's long-term home will be on Timahoe Road on lands behind the Equestrian Centre.
Over the past number of months, LOETB has established in-depth protocols and procedures for all of our secondary schools and Further Education and Training Centres.
These protocols anticipated the possibility of cases arising in our education facilities and, as such, there is a high state of preparedness among the school communities where prescribed plans and protocols have been implemented and followed in full.
Speaking at the HSE's weekly briefing today, Chief Clinical Officer Dr Colm Henry said there have cases in 54 of the 4,000 schools that have reopened.
"In only one of these cases has another case been identified and in none of those cases so far has an outbreak been declared."
He said it does not appear that the re-opening of schools is leading to significant outbreaks or contributing to community transmission and in the majority of cases it is believed the children acquired the virus in the community.
SEE ALSO – Three Heywood CS girls excel in Leaving Cert 2020