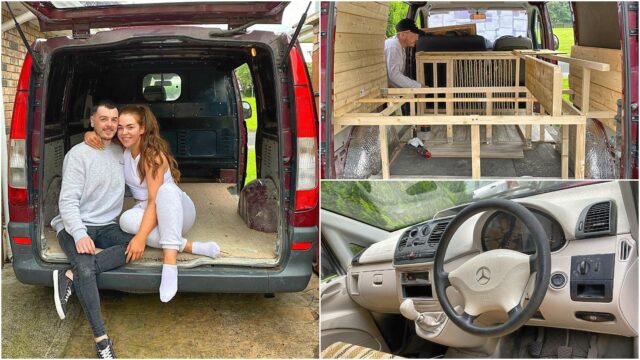 "Two eejits, one van." And just in case the inverted comas didn't alert you, those are not my words!
That, in fact, is the tag line on an Instagram account called Crooked Compass which is run by a young Portlaoise couple, Aaron Hyland and Ciara Dooley.
Both are well known in their respective circles with Aaron being of Caveman's Barbers on Church Street and Ciara a well known make-up artist.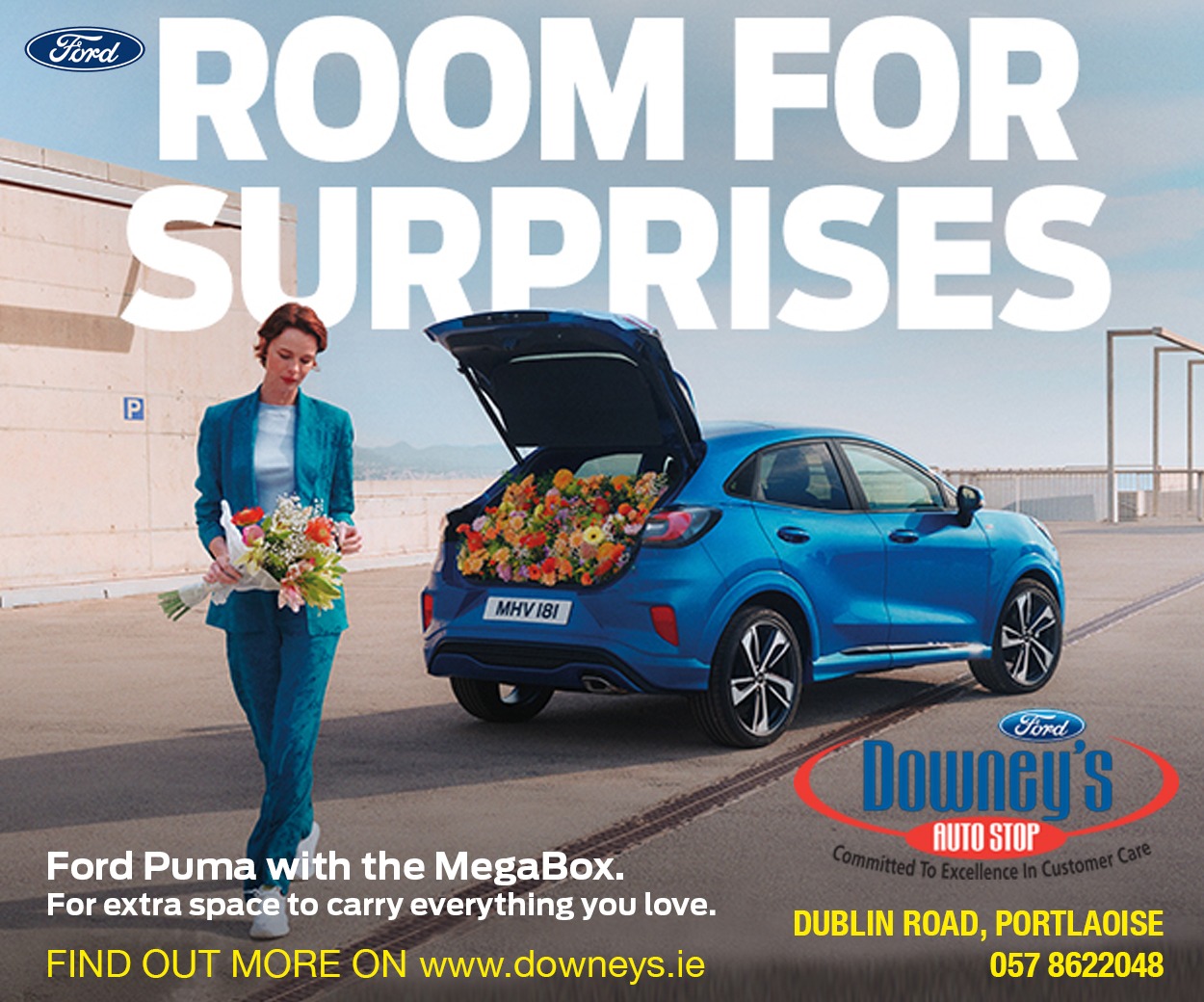 However, over the course of the summer, they decided to throw their skills at a new project – converting a van to travel and experience all that Ireland has to offer.
We caught up with Aaron and Ciara to hear a little about what was involved and how they've found the experience so far.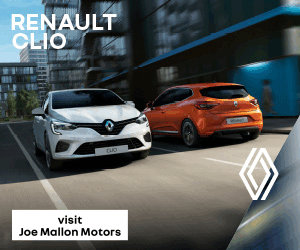 Where did the idea/desire come from to "hit the road"? Would it have been there previously or was it a lockdown inspired project?
The two of us have always been interested in the idea of travelling around Ireland and seeing parts of our own country that is too hard to do in one day.
 As both of us are self employed getting holidays is a little more difficult so we started looking into campers and weekend vans.
 After researching van life and reading other experienced couples stories we decided to bite the bullet and try it ourselves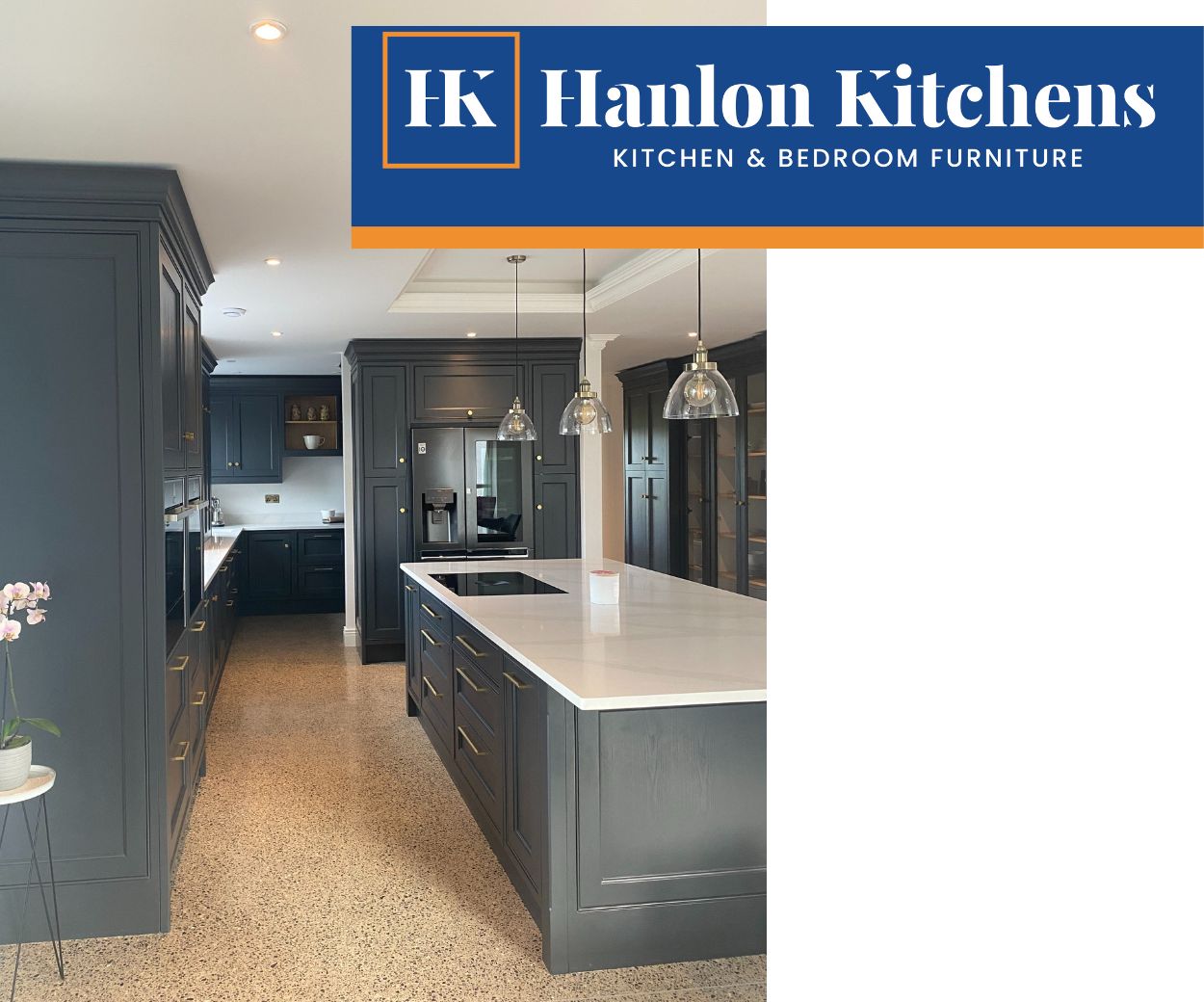 Did either of you have any experience of this type of project before?
No not really, the only woodwork experience I have is from my junior cert (Aaron) and I have no experience whatsoever (Ciara).
Once we started looking into different styles of vans, it became clear that they could be as complicated or as basic as you want depending on what your travel needs are.
This gave us a bit more confidence, and when we got started it began to become clearer and easier. Lots of research, YouTube tutorials and trial and error helps too.
How did you pick the van/vehicle to convert? Did you do much research beforehand?
Originally we were looking for a VW T5. T5's are a very common van for conversions and there is a lot of information on how to convert them online due to them being so popular so we thought that would be the easiest van to convert.
After a couple of weeks searching, we just couldn't find a T5 in good condition and then we came across the Vito!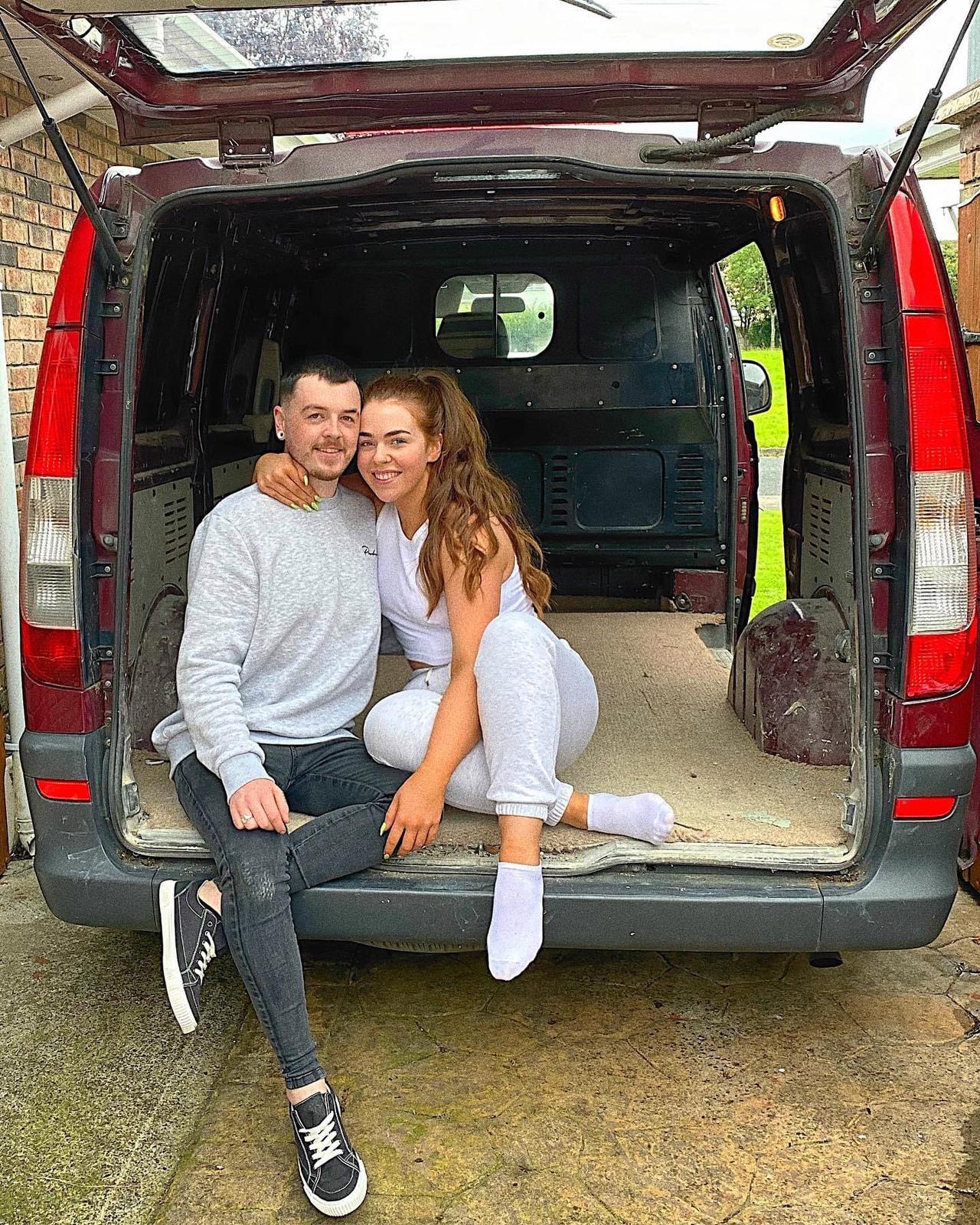 For those of us who wouldn't know where to start with a conversion like this…tell us a little about the beginnings of the project? 
Neither of us have ever owned a van before so we approached it similar to buying a car. We were looking for good body work / no rust, low mileage, and it needed to have CVRT.
There were many van options we were considering like VW T4 , T5 , Transits, Primastars etc but not the Vito as we had never heard of it before.
It wasn't until we came across it online and test drove it that we knew it was the van for us.
We wanted to do the project as cheap as we could and even though we spent more than expected for the van, we are thrilled with the outcome.
The overall cost was under €3,500 as opposed to campers costing €15,000 and upwards.
Definitely source your wood from a sawmill as opposed to hardware stores – you will save yourself a fortune.
Did you have a "look" in mind for the interior of the van?
We didn't have an exact look in mind. There are kits you can buy online which seem really good but they didn't have everything we were looking for.
We knew we wanted a large counter space, a dog box and as much storage as possible.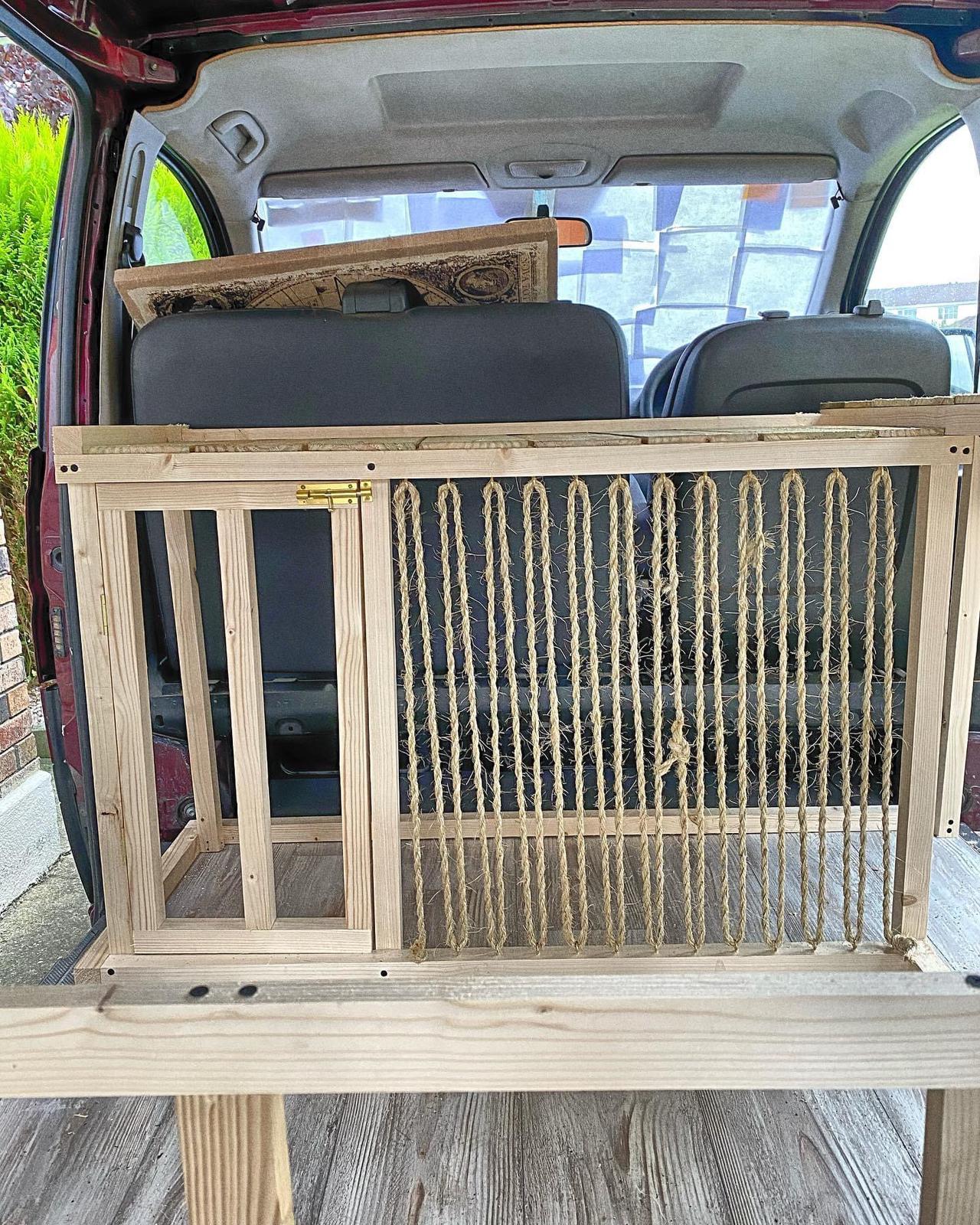 Our main goal was to have these three things and to make it as comfortable and as cosy as we could. We just started one evening and went with the flow, any mistakes we made we got really good at hiding…
What was the most difficult/challenging part of the whole project?
It's not so much a difficult task but more so tedious trying to spray paint the interior in the front of the van.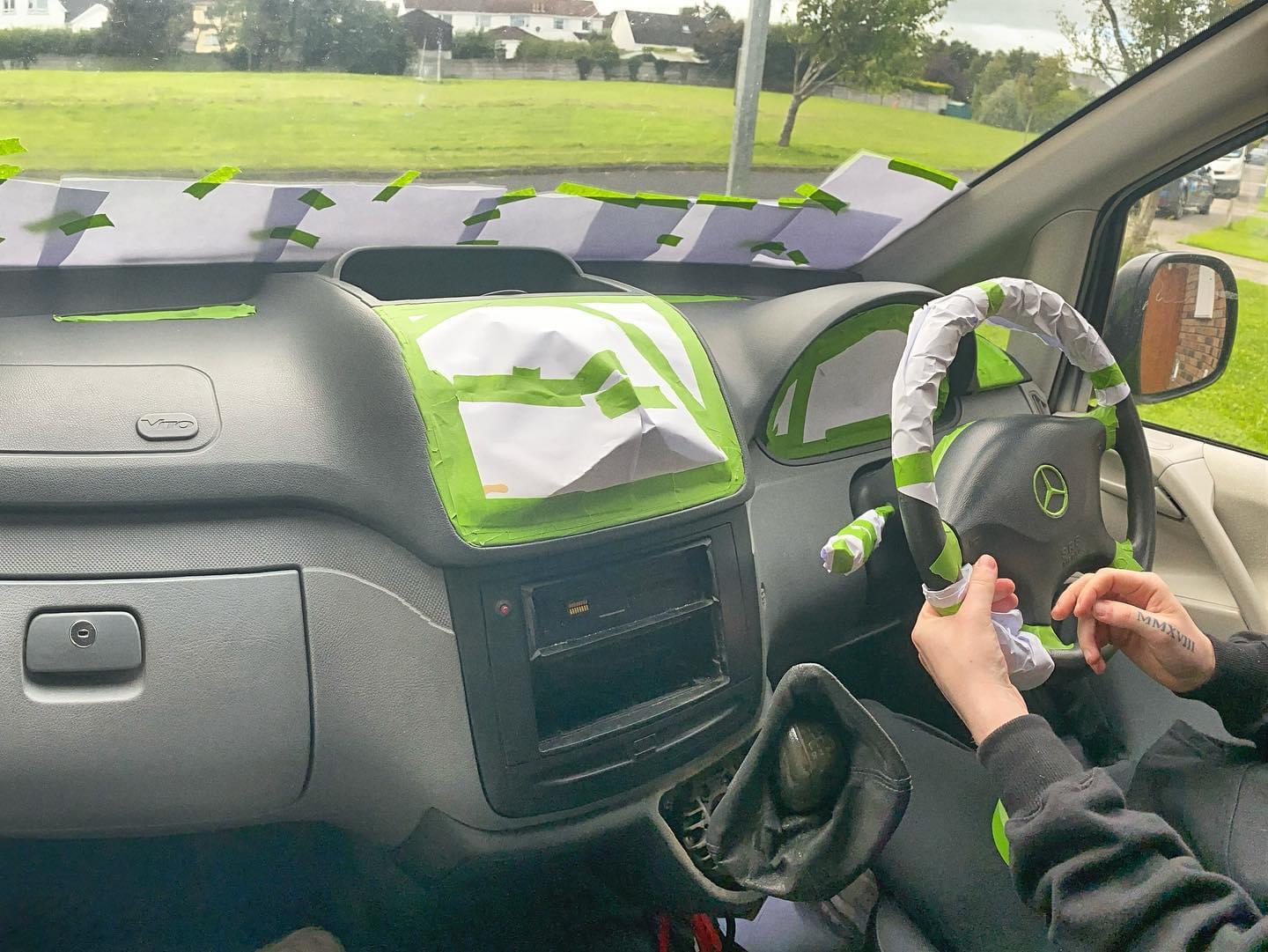 We masked off everything first, removed the sun visors and removed the door cards and sprayed them outside and let dry – thank god we had the weather for it the week we had a notion to do this.  
We wanted to brighten up the dull and dark grey interior in the front so after spraying it cream we got material for the seats which we cut to size and sewed on to the original seats.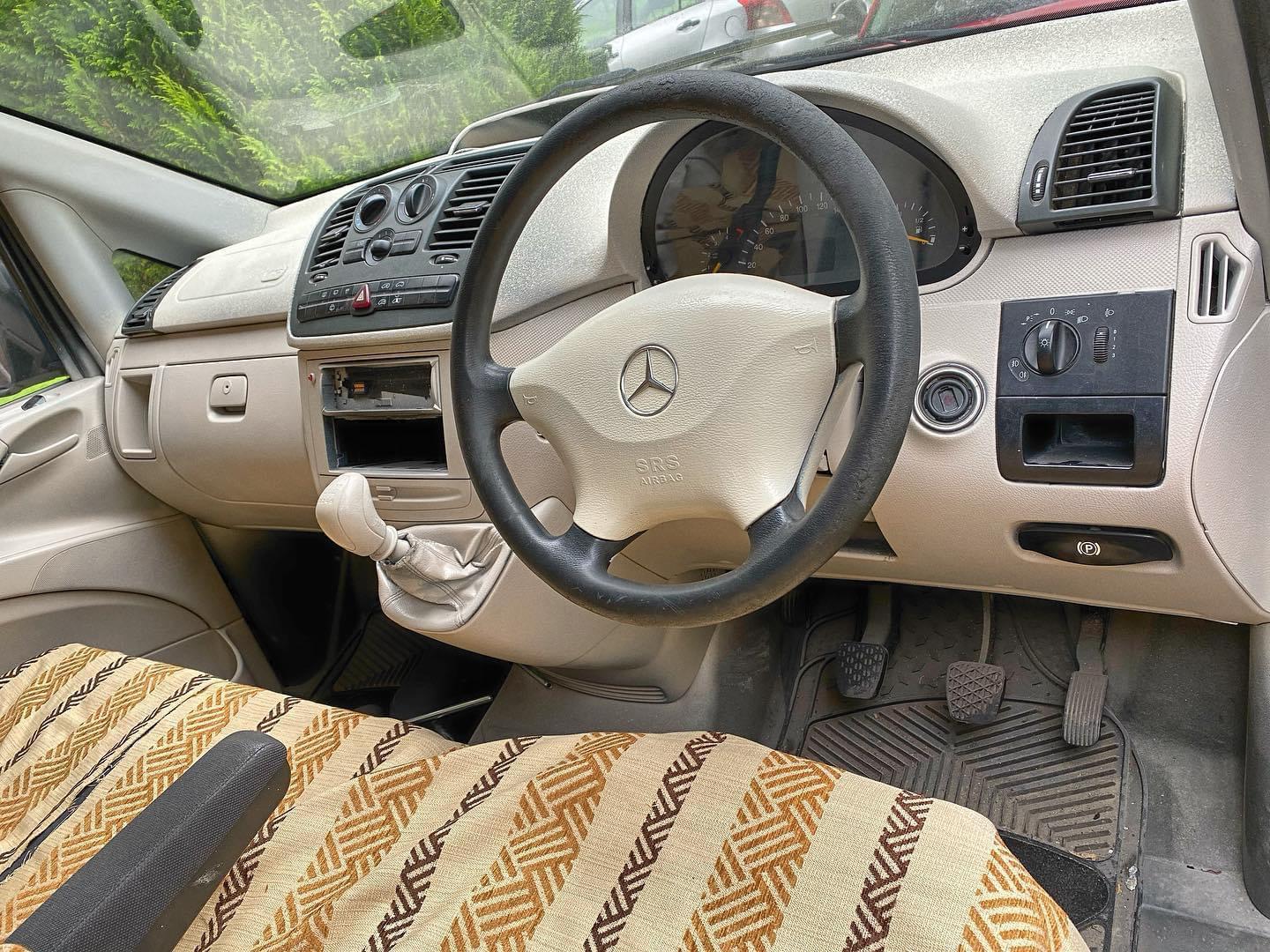 In general it's not that difficult or challenging It's very doable to convert even if you have no experience whatsoever.
Just do your research and have fun with it. Make it your own and take your time.
Did you have to enlist much professional help during the conversion or were most tasks manageable by yourselves?
Proudly we did everything by ourselves bar the bulk head as we didn't have the correct tools to take it out!
Where did the name for your Instagram account – Crooked Compass – come from? 
We had no idea what we were doing or where we were going to go. Even if we did you can definitely count on us going in the wrong direction or getting lost somewhere hence .. Crooked Compass.
We did suggest TERRIBLE names before this to each other but kinda just knew by each other's faces that it wasn't THE one.
How long did the conversion take overall?
Three to four weeks. We worked on it every evening after work and any chance that we got really.
We were just so excited to get going.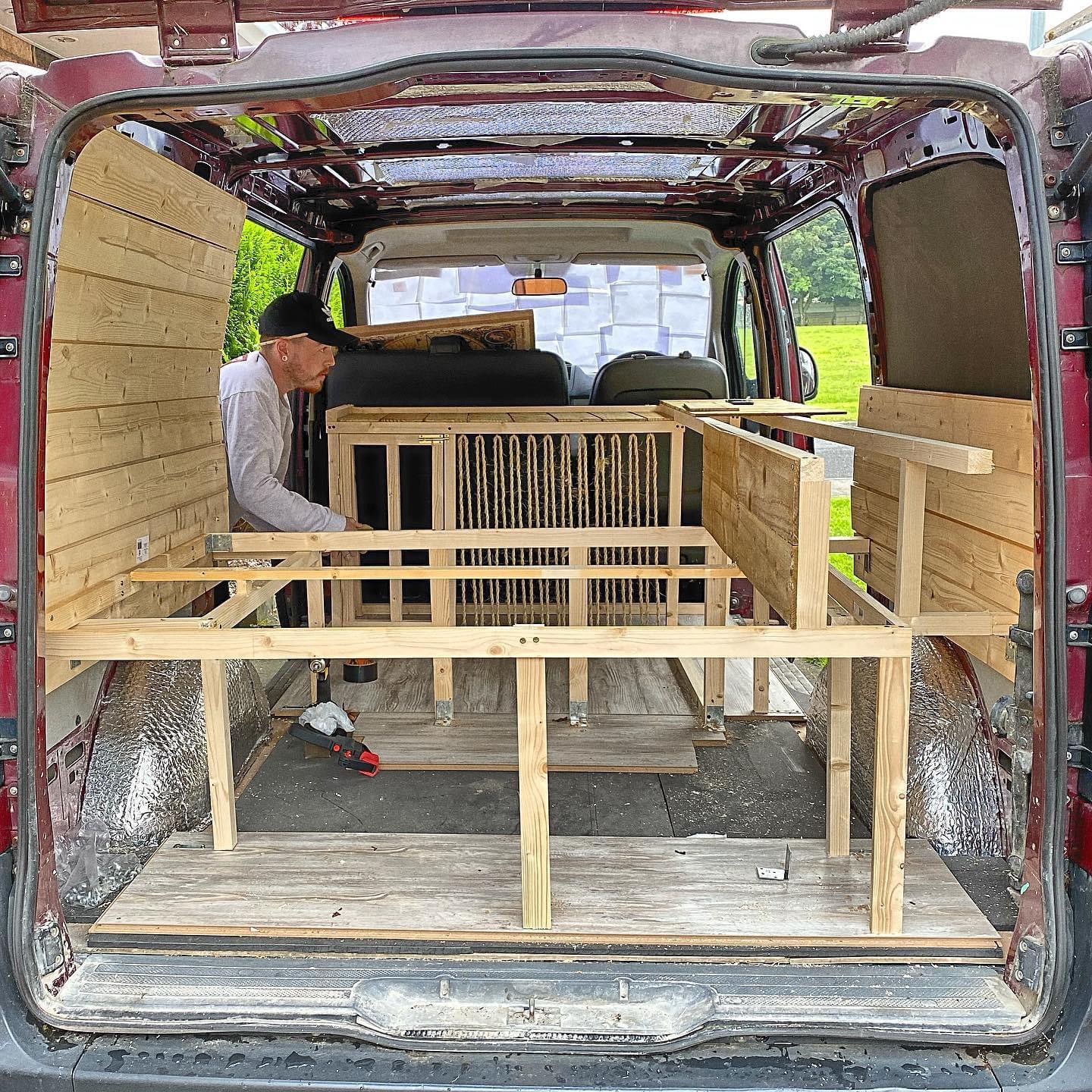 Where did you head for on your maiden voyage?
We went to Donegal. Our first stop was Bundoran and we worked our way along the coast to Malin Head.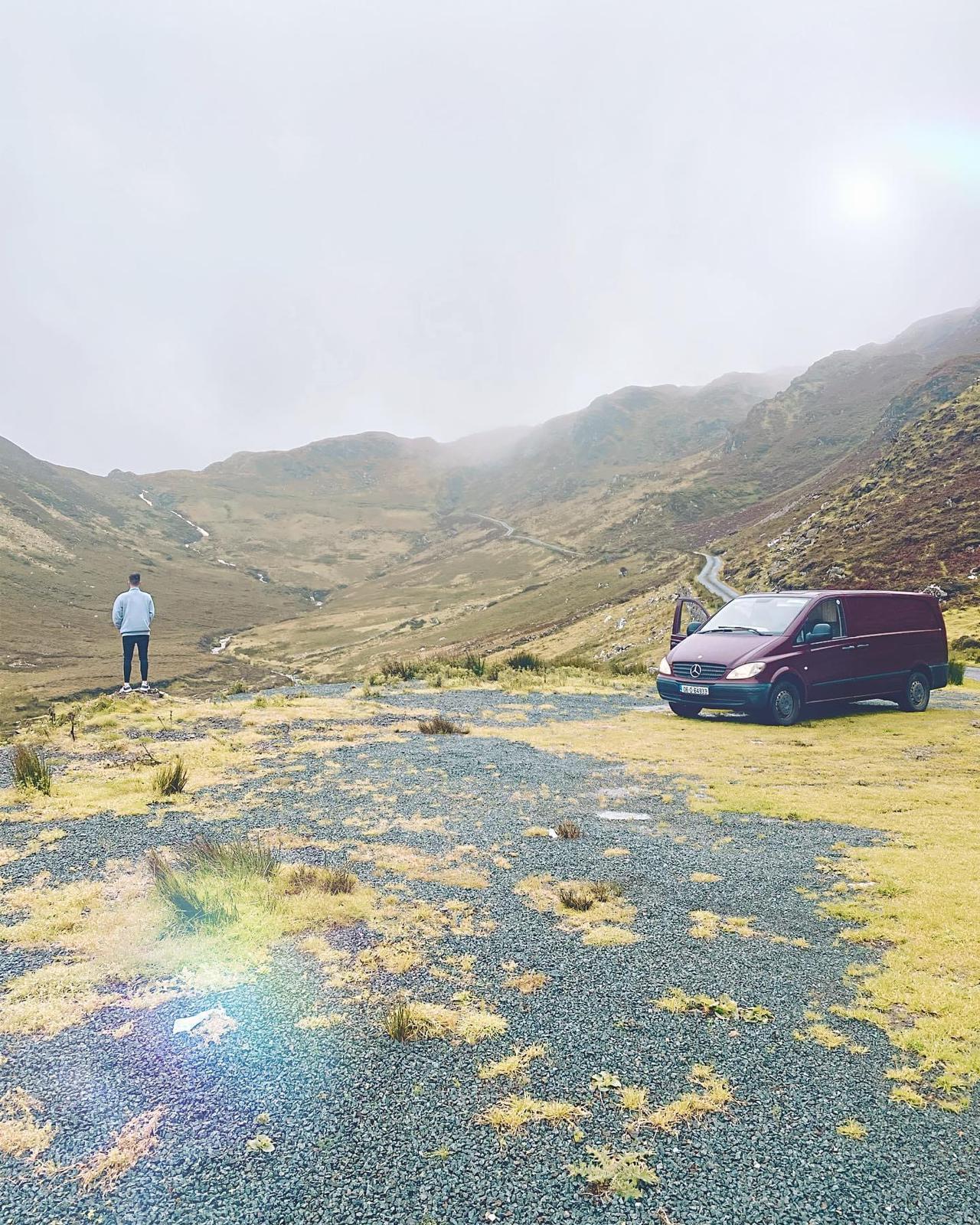 It was a 4 day trip so we saw loads and got a lot done.
In the year of the Staycation, do you have a list of destinations within Ireland that you'd love to visit?
We both would love to continue down the Wild Atlantic Way – after starting in Donegal we are going to work our way towards Cork.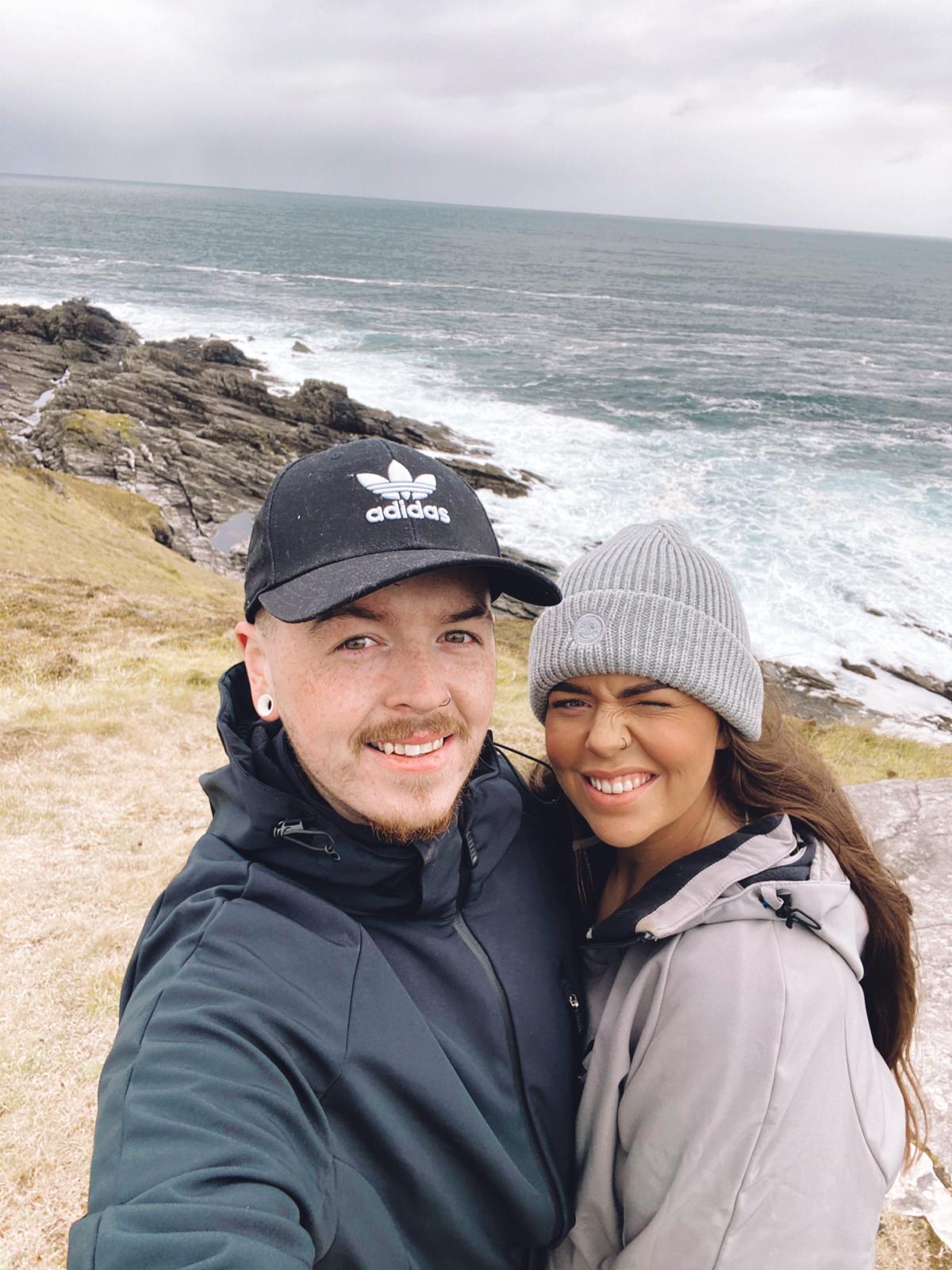 There are so many amazing and unique destinations around Ireland and we hope to visit them all to be honest.
How have you found the facilities around Ireland so far? Is it easy to find an overnight spot and basic amenities?
We have only been on one trip so far in the van and Donegal was full of campsites with amazing facilities but unfortunately they cost 30-35 euro per night if you wanted to avail of any of them so if you want to keep your trip on a budget it is a little bit harder to find facilities, we found. 
The majority of the tourist destinations have toilets, there's shops everywhere for your essentials including food, drinks, washing machines and dryers.
We have a solar shower in our van so we didn't have to worry about that.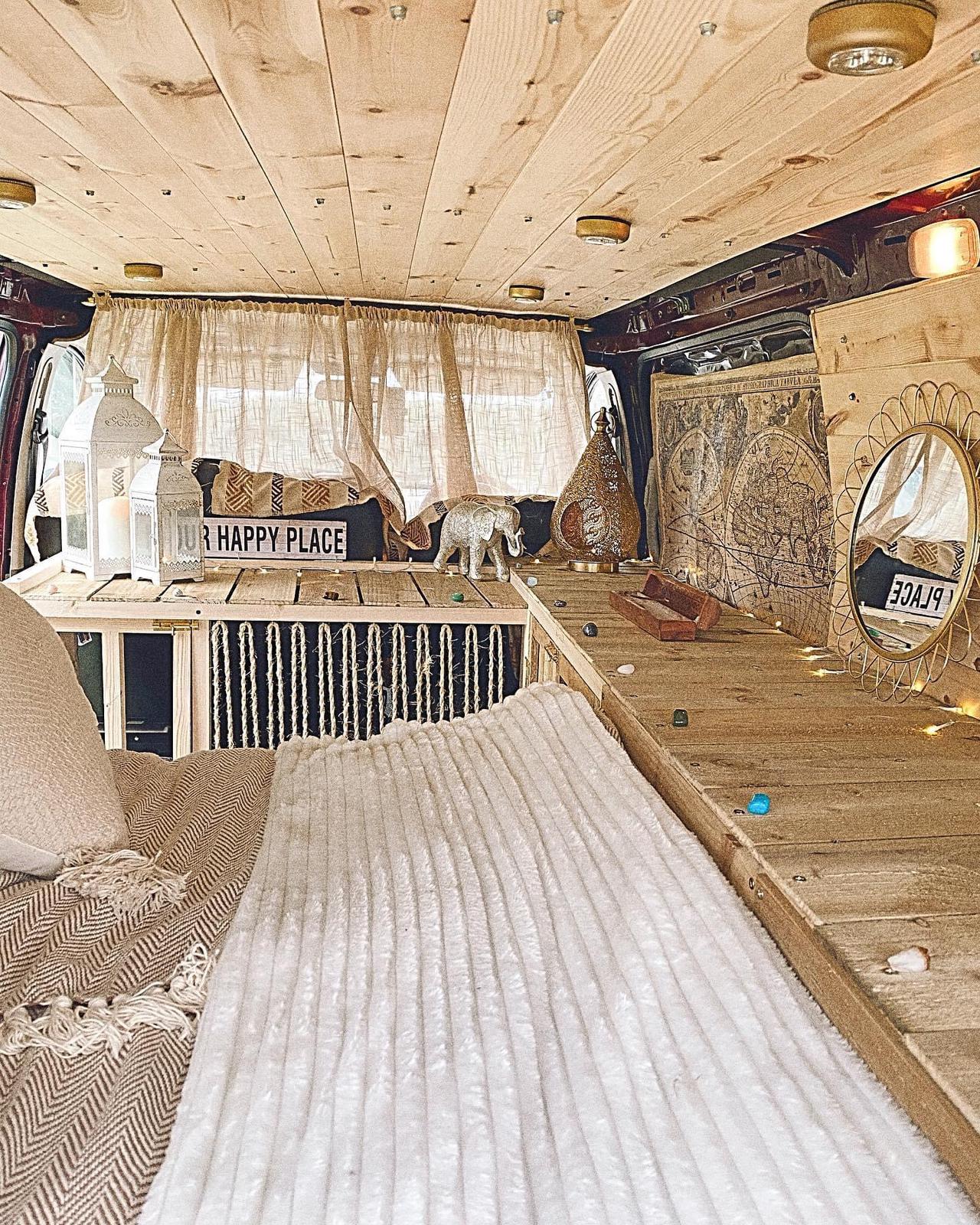 We found trying to find a spot to stay overnight was harder than expected so we would recommend planning where you are going to stay every night before your journey so you're not driving around in the dark and panicking like we were…
We downloaded an app called Park4Night which we would recommend – other people have reviewed places all around Ireland to pull in and stay so that did make things easier for sure.
Have you any top tips for Van life? 
Downloading the Park4night App as mentioned is number one!
Plan out your itinerary before you leave for your trip and be realistic not too add too much to your list 2/3 things max a day including where you are staying that night.
Don't be afraid to ask the locals for recommendations, they know the place better than anyone after all.
Invest in a really good power bank if your van doesn't have any electrics like ours.
A good cooler box to keep drinks cold and food fresh.
And a really good rain jacket because it is Ireland after all.
Oh and lots of pot noodles.. the essentials ya know!
We're still very new to this and we are learning as we go so I'm sure by this time next year we will have so much more tips, tricks and information to share!
Looking to the future and hopefully less travel restrictions, where would be your ultimate destination? 
Starting small we would love to go to Electric Picnic or Sea Sessions festival in our current van when everything gets back to some sort of normality. Eventually we would love to upgrade the van with electrics and travel around Europe.
Just for fun……
Films – Romcom or Horror – Horror but we would have to put a Romcom on afterwards…
Tea or Coffee – Coffee in the morning and then tea with any sort of biscuit to dip 
Good book or good podcast – Good podcast for both of us – JRE or Hotboxin' with Mike Tyson (Aaron); Doireann Garrihy Laughs of Your Life (Ciara)
Supermacs or McDonald's – Supermacs! Large smokey bacon burger with taco chips and coke to drink (Aaron); chicken nugget meal and garlic and cheese fries. I feel about 5 years old ordering every time!(Ciara)
---
You can follow along with Aaron and Ciara on Instagram
SEE ALSO – Laois dairy farmer announced as Farming for Nature Ambassador