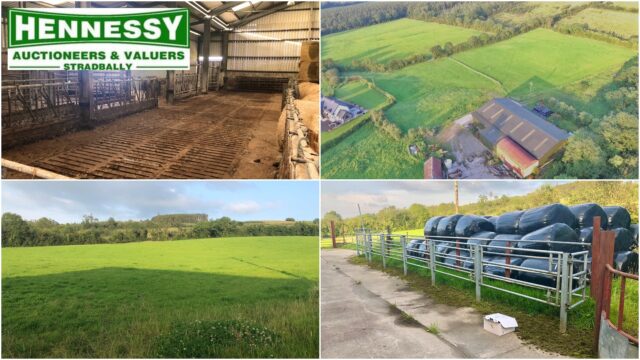 15 acres of agricultural land as well as a 7,200 square foot agri/industrial shed in Timahoe sold for €220,000 at public auction last week.
There was considerable interest on the day with 10 registered bidders and it was placed on the market at €190,000 before going for €220,000 and being bought by a local business.
The sale was handled by Hennessy Auctioneers and Valuers and the auction took place on the lands last Friday.
Located half a mile from Timahoe village, just off the main Timahoe/Carlow road.
The 15 acres was laid out in two fields and is currently in grass. The shed is built to an industrial spec but has no industrial planning. It contains a 74ft slatted tank as well as a 45ft x 21 ft hay shed and a 40ft x 21ft lean-to.
This sale by Hennessy Auctioneers is their second sale of farmland in Laois in recent weeks.
They also sold a 27-acre parcel of "prime agricultural land" sold in two lots for over €400,000 last month.
SEE ALSO – Renewed calls for crematorium in Laois